A huge thank you to all of the brands that contributed to Leighton's nursery! They are listed at the bottom.
This post also contains affiliate links.
When I found out I was pregnant with Leighton we were unsure if we were going to move or make it work in our current house.
We decided to stay in our home and convert the toy/computer room to her nursery! There were 3 things standing in the way. That room connected to the kitchen, there was no fan, and there was no closet. We also added beautiful, brown barn doors to close her room off from the entry way!
We hired one of Jerod's contractors to make a wall where it connected to the kitchen. He also installed a beautiful fan from Lampsplus. There is still no closet but we decided to use my white armoire I had in my college dorm room.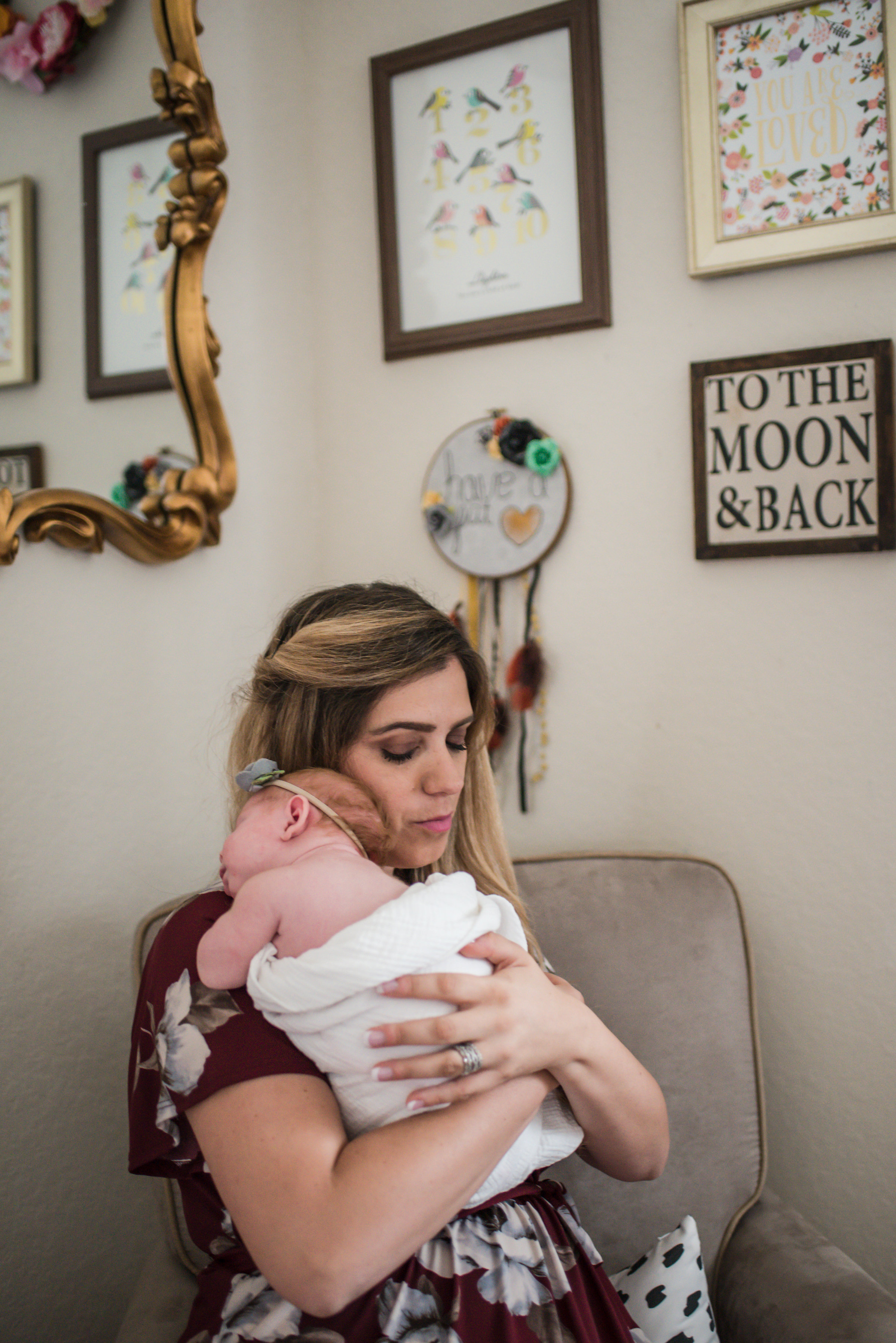 I always knew there needed to be a huge, beautiful mirror in her nursery and I found the perfect one from Luxe Decor! I also had to have a glider because I didn't have one in Oak or Ainsley's room! Baby Relax has beautiful gliders and I love how this particular one fits perfectly in this corner of her room.
Minted was my go to store for beautiful prints! Lampsplus also has beautiful floor lamps! I needed one that I could easily turn on for those middle of the night feedings. This particular lamp has an on/off button I can just step on! I love how easy it is to turn on!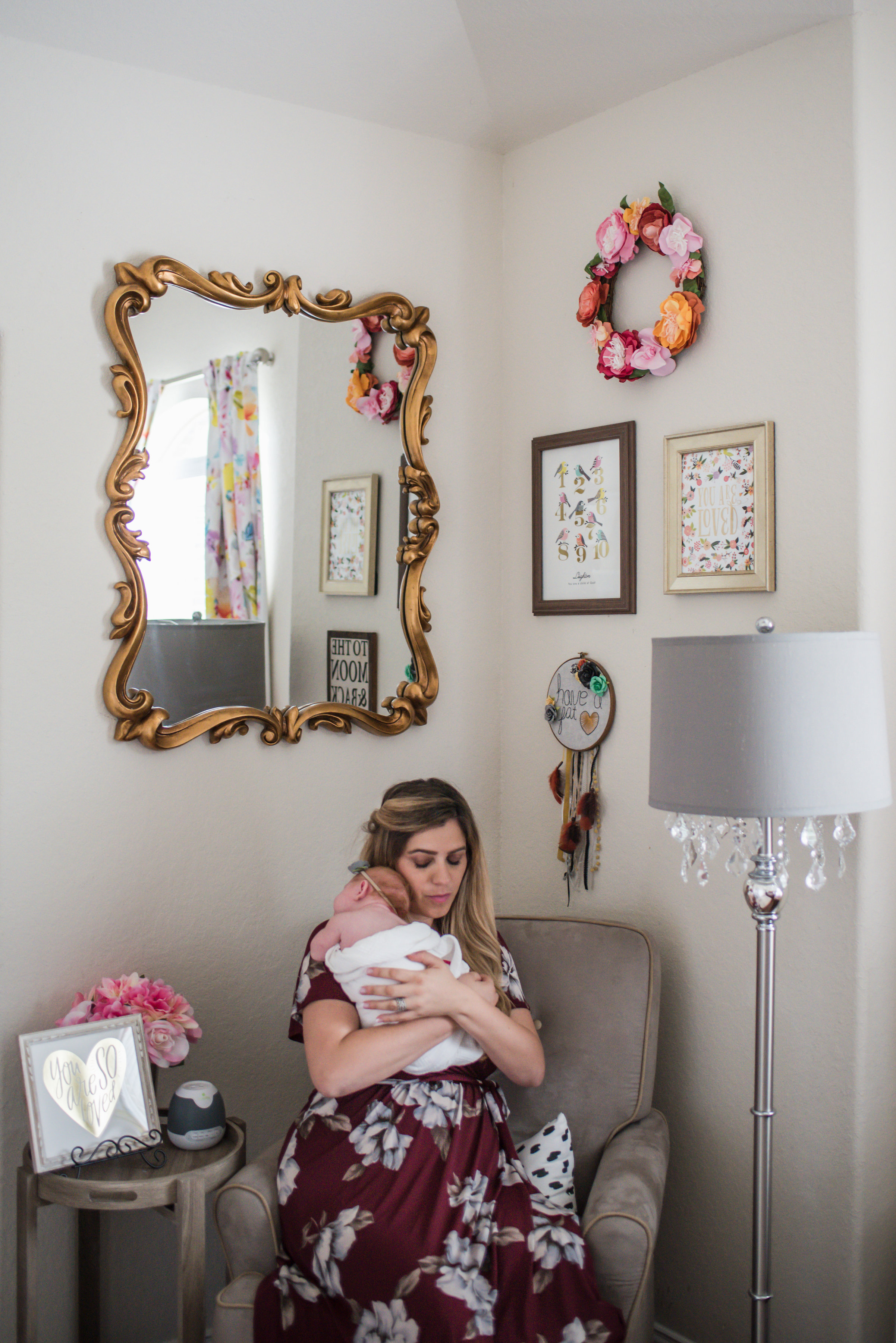 Sidetable c/o Safavieh (same table but different color)
Bertini Baby provided this gorgeous crib that goes with her dresser! I wanted a brown crib in her room and I am obsessed with the detailing!
Angel Care was the monitor I went with this time around. This monitor makes the world of parenting just a little easier and reassuring. With the Under-the-Mattress Movement Sensor Pad which tracks subtle movements that audio and video monitors can't detect.  Featuring an alert that will sound after 20 seconds of no movement.  So, now you can relax with peace of mind while baby rests.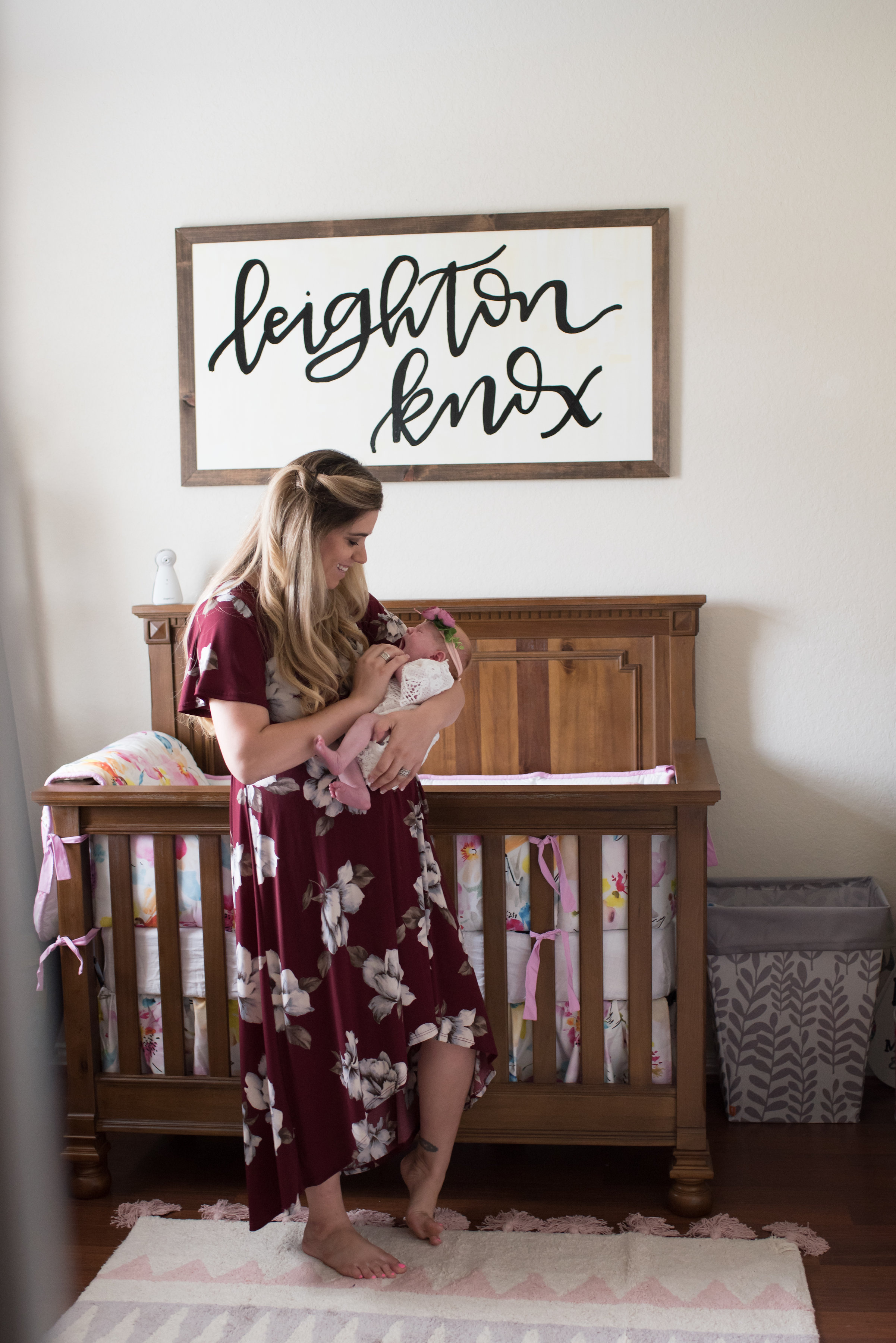 Her beautiful bedding is from Carousel Bedding  and I was able to customize what I wanted! When I saw the watercolor floral bedding I knew I hit the jackpot! I wanted pops of color in her room and this was exactly what I was looking for! I was able to get her curtains, crib sheets, changing pad covers, bumper pads, a quilt, and a bed skirt! You need to check out their products if you're needing bedding for your new baby!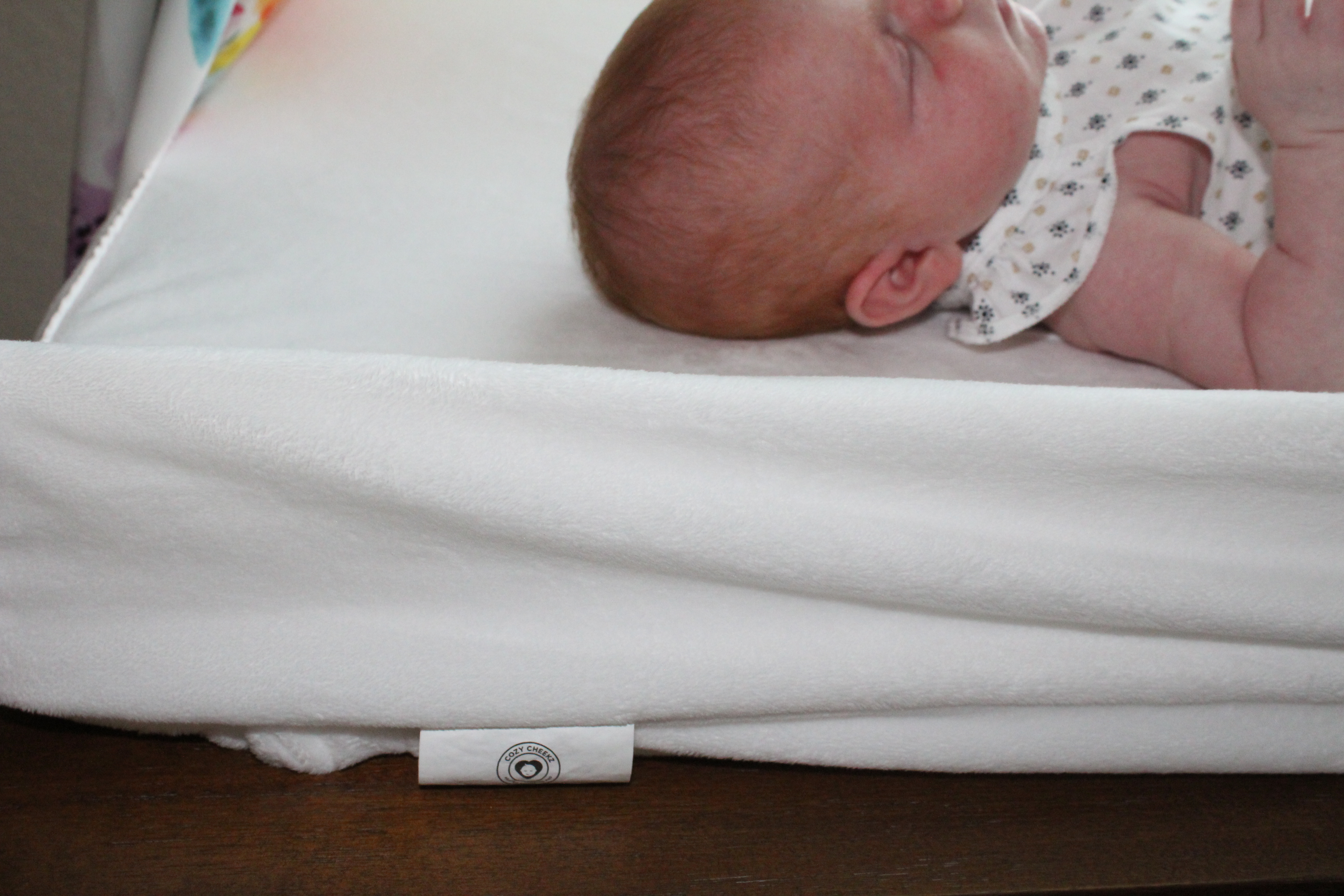 This amazing changing pad is from Cozy Cheekz! You are able to select the temperature for your liking! Leighton honestly loves getting changed now because she isn't laying on a cold sheet! The changing pad cover is so soft and helps to calm her nerves!
I am so excited I stumbled across this amazing brand and wish I had it with my other two children.  The pad automatically shuts off after 12 hours.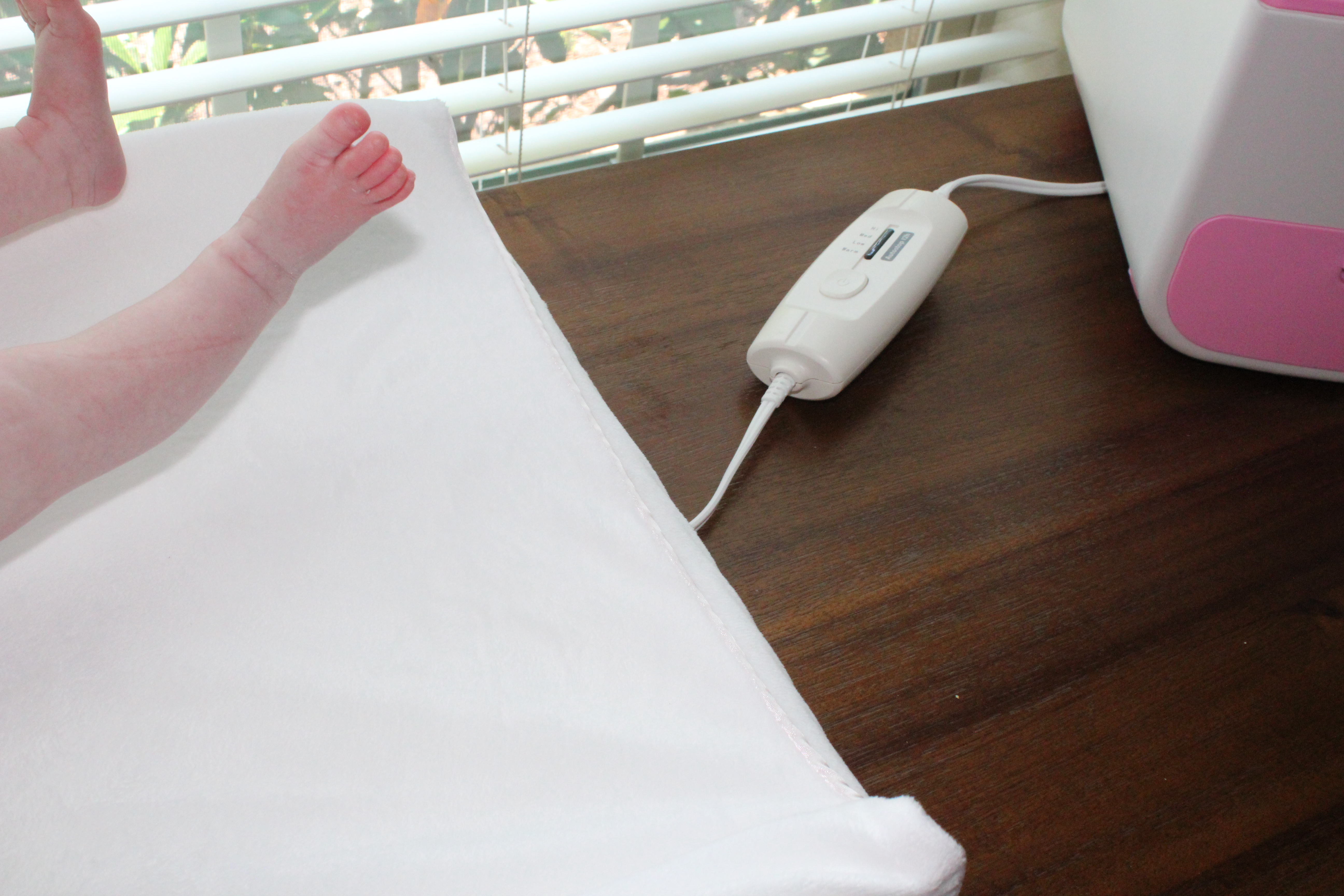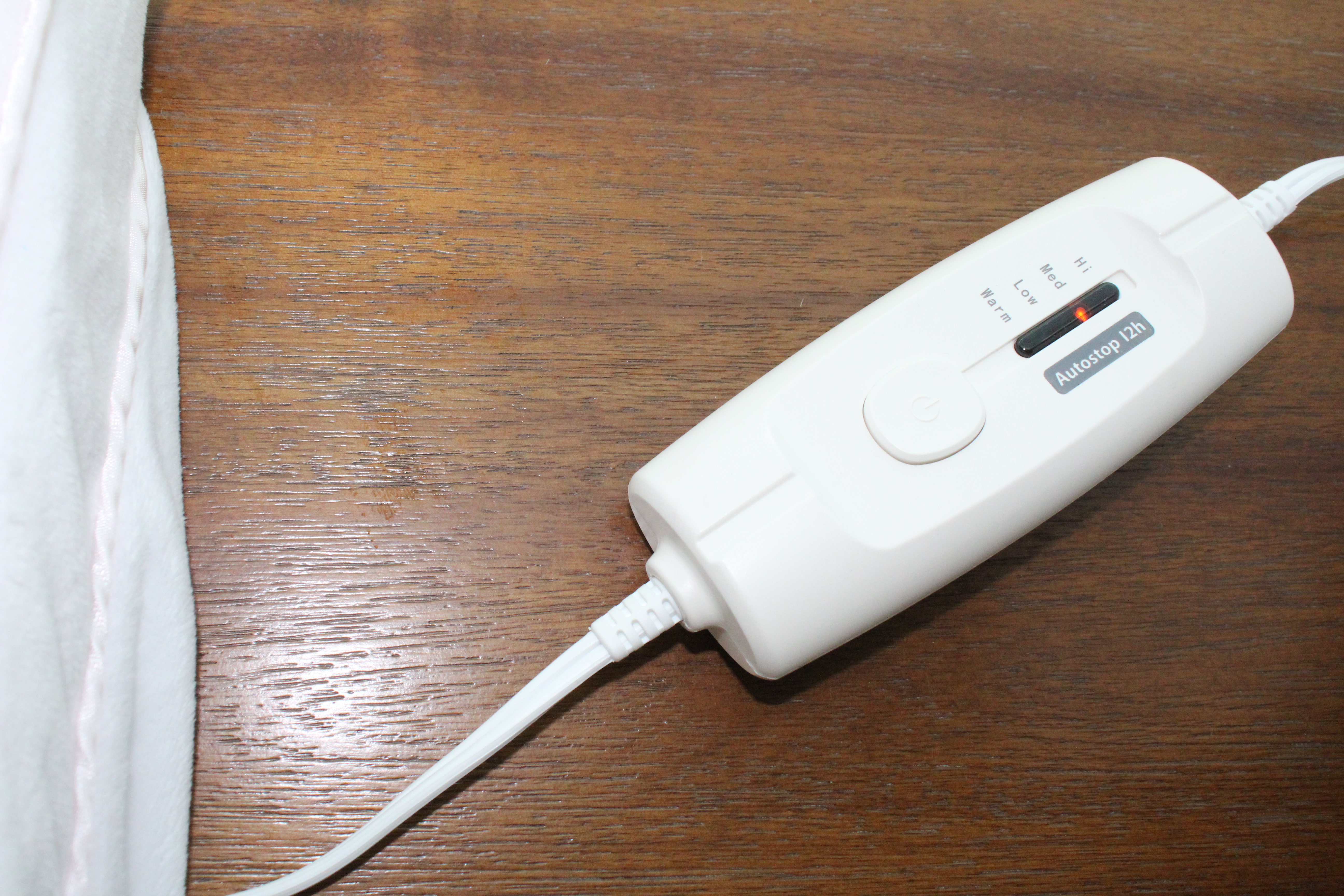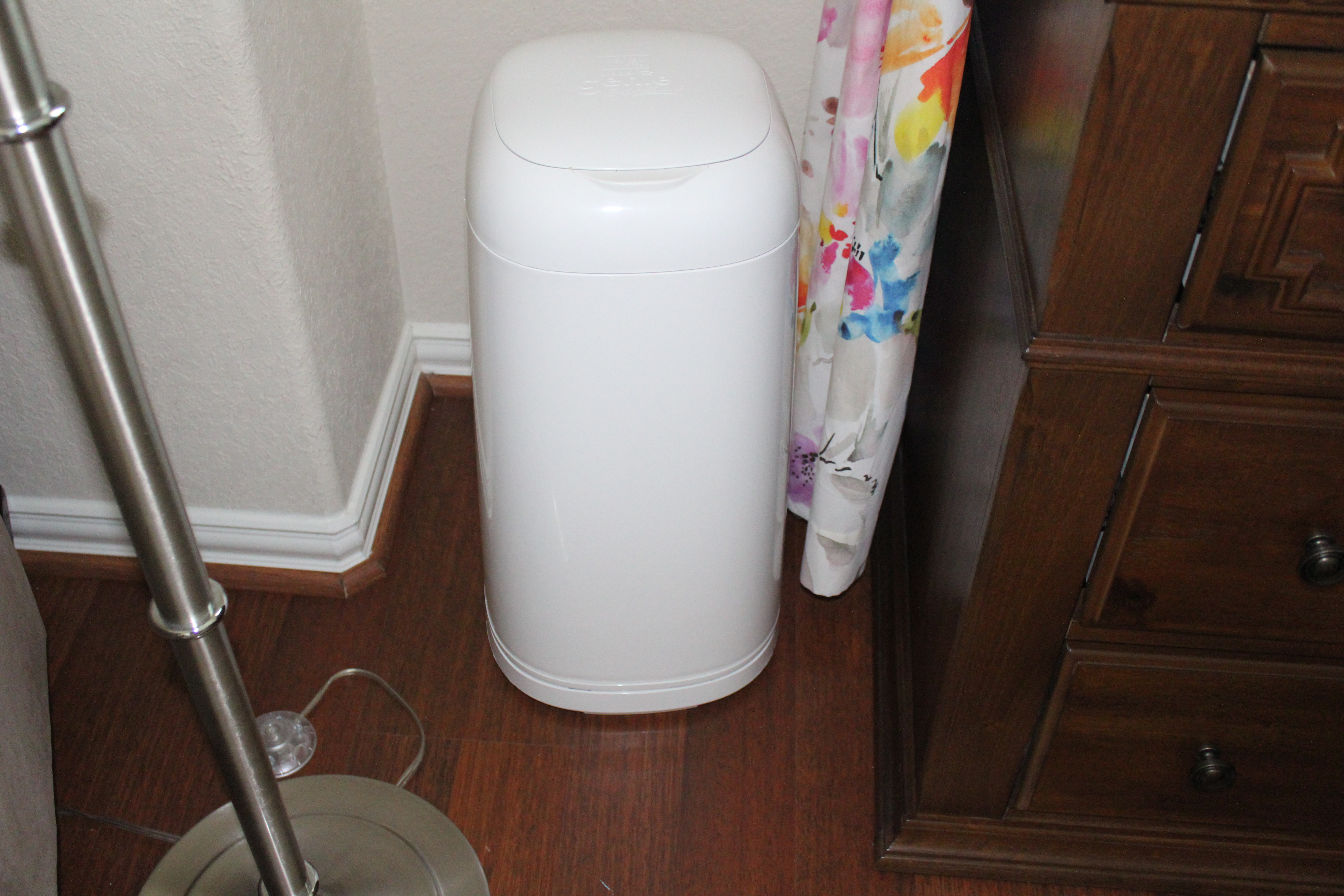 I had to have a Playtex diaper genie! This Genie holds 50 newborn diapers! I love that!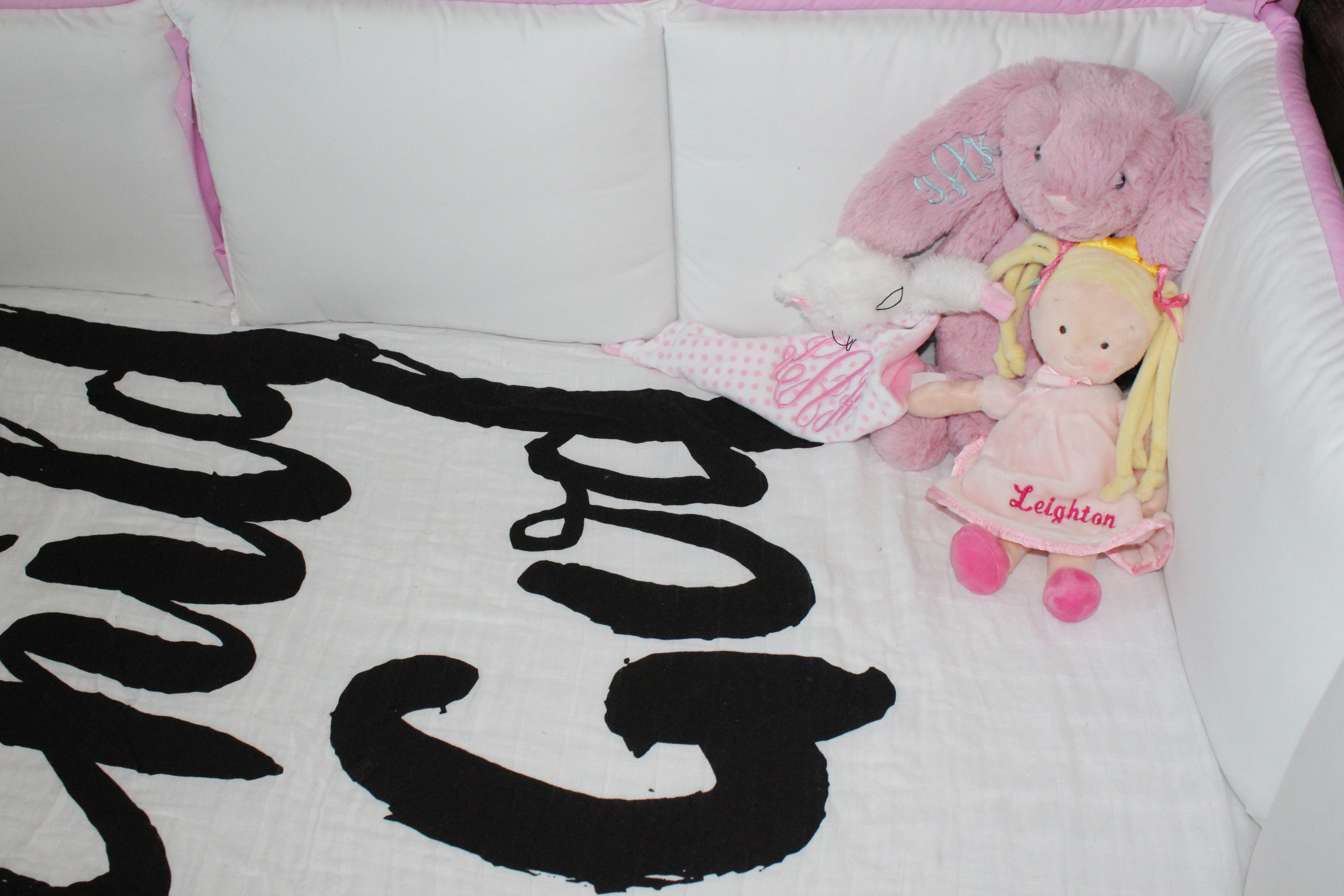 Sheet c/o Modern Burlap
monogrammed lovey  c/o MudPie
Personalized doll c/o Things Remembered
monogrammed bunny c/o Peek A Who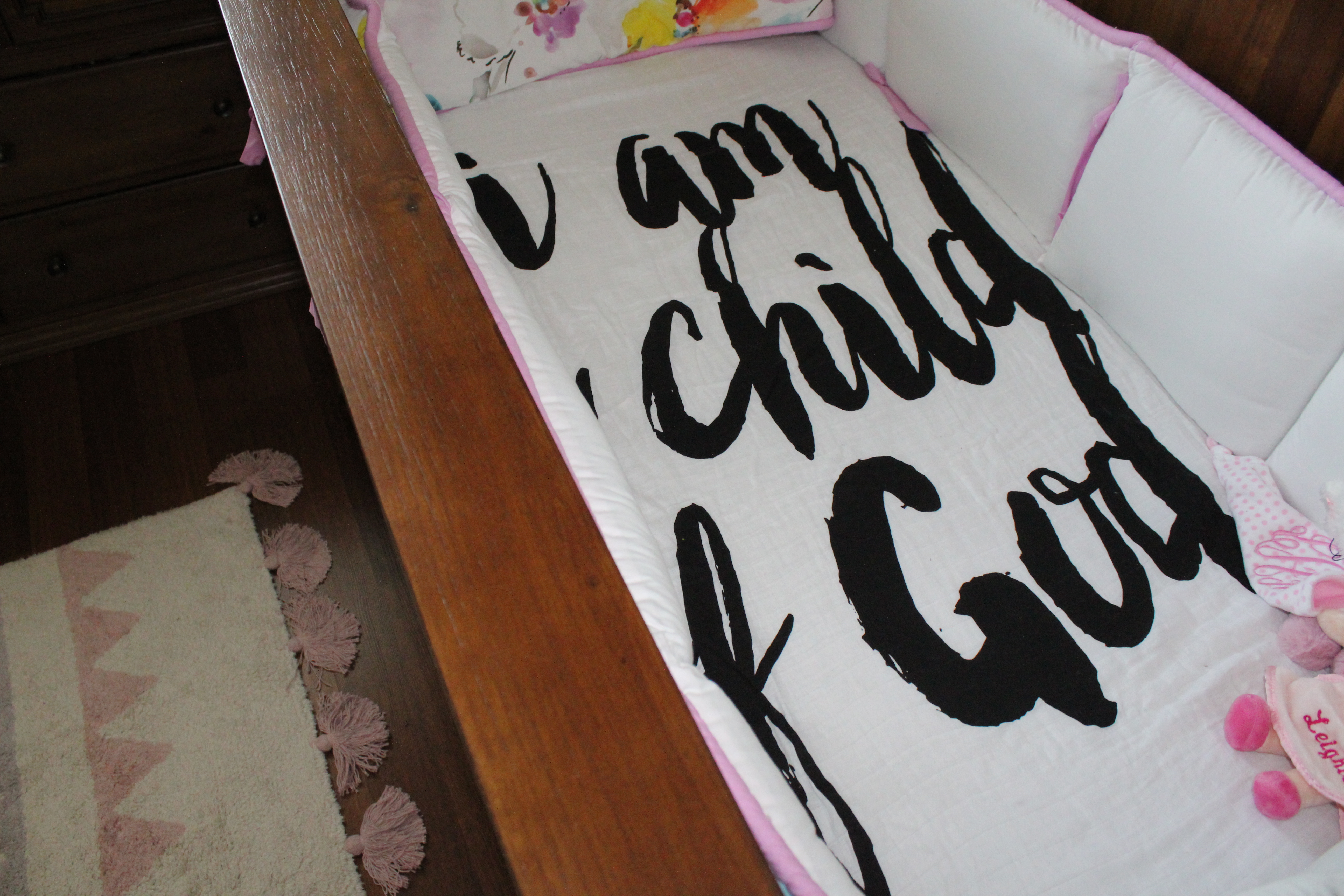 Lorena Canals has AMAZING rugs that was washable!!! I love this print and tassels!!! They also have adorable baskets with pom poms around them!!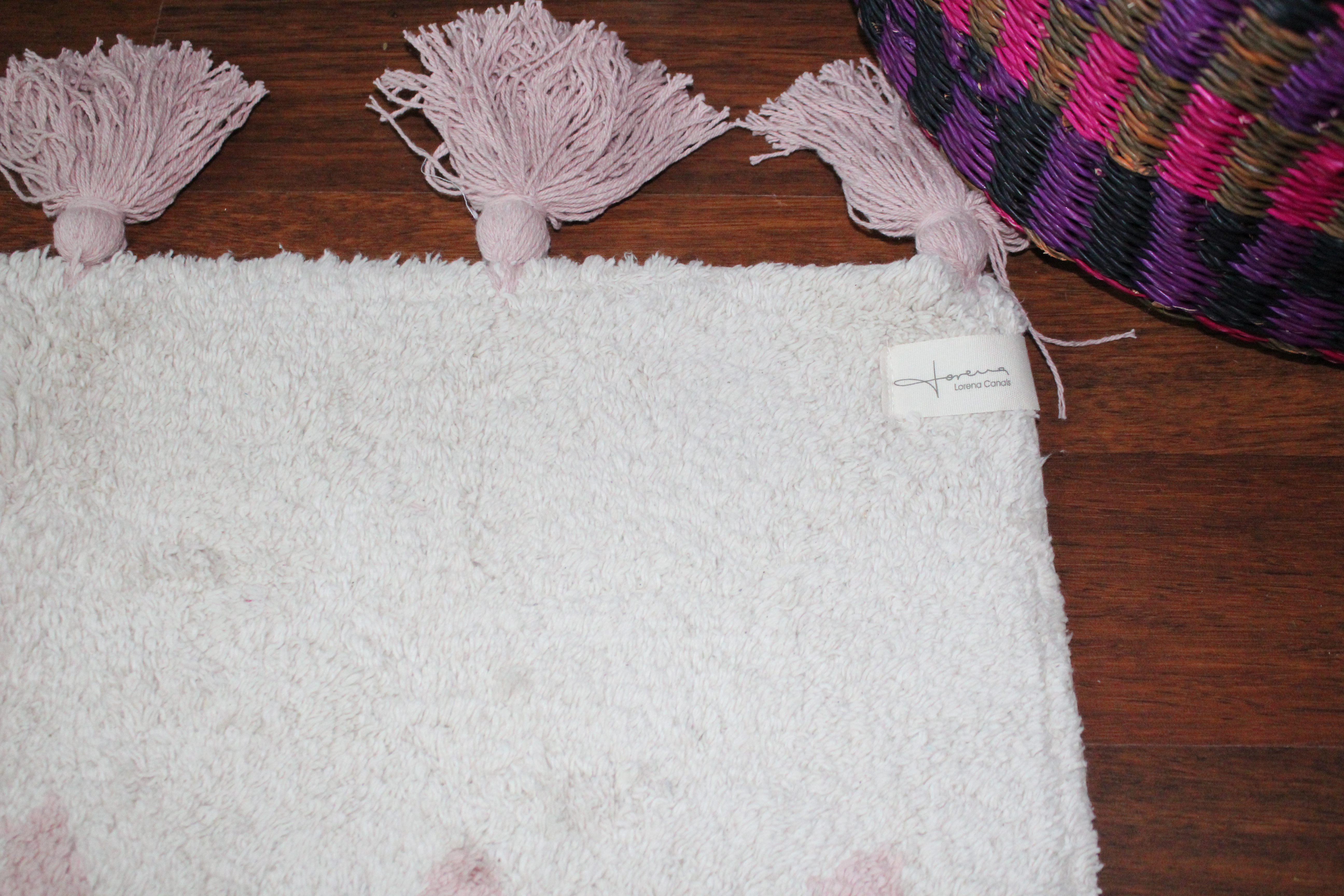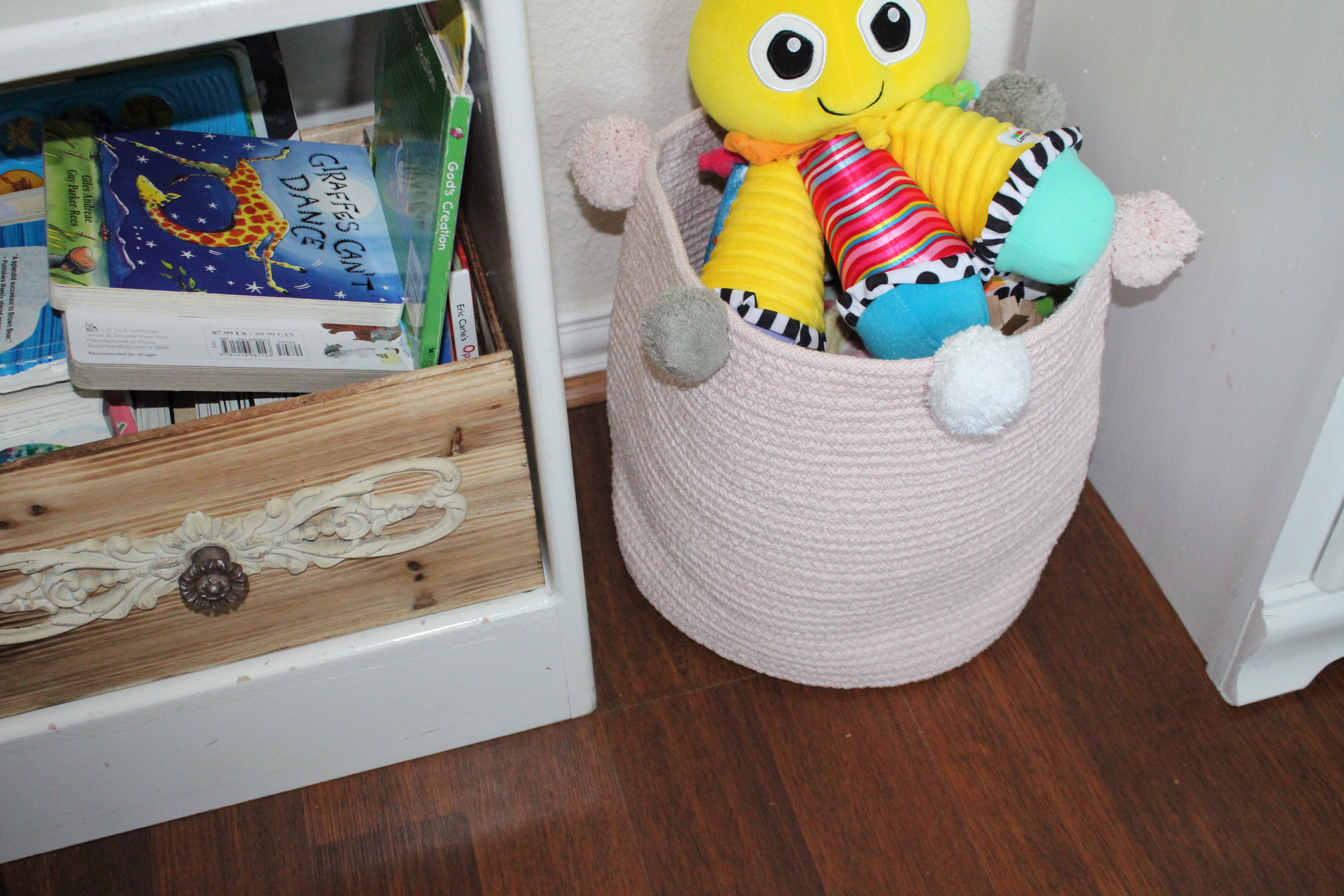 Toy octopus c/o Lamaze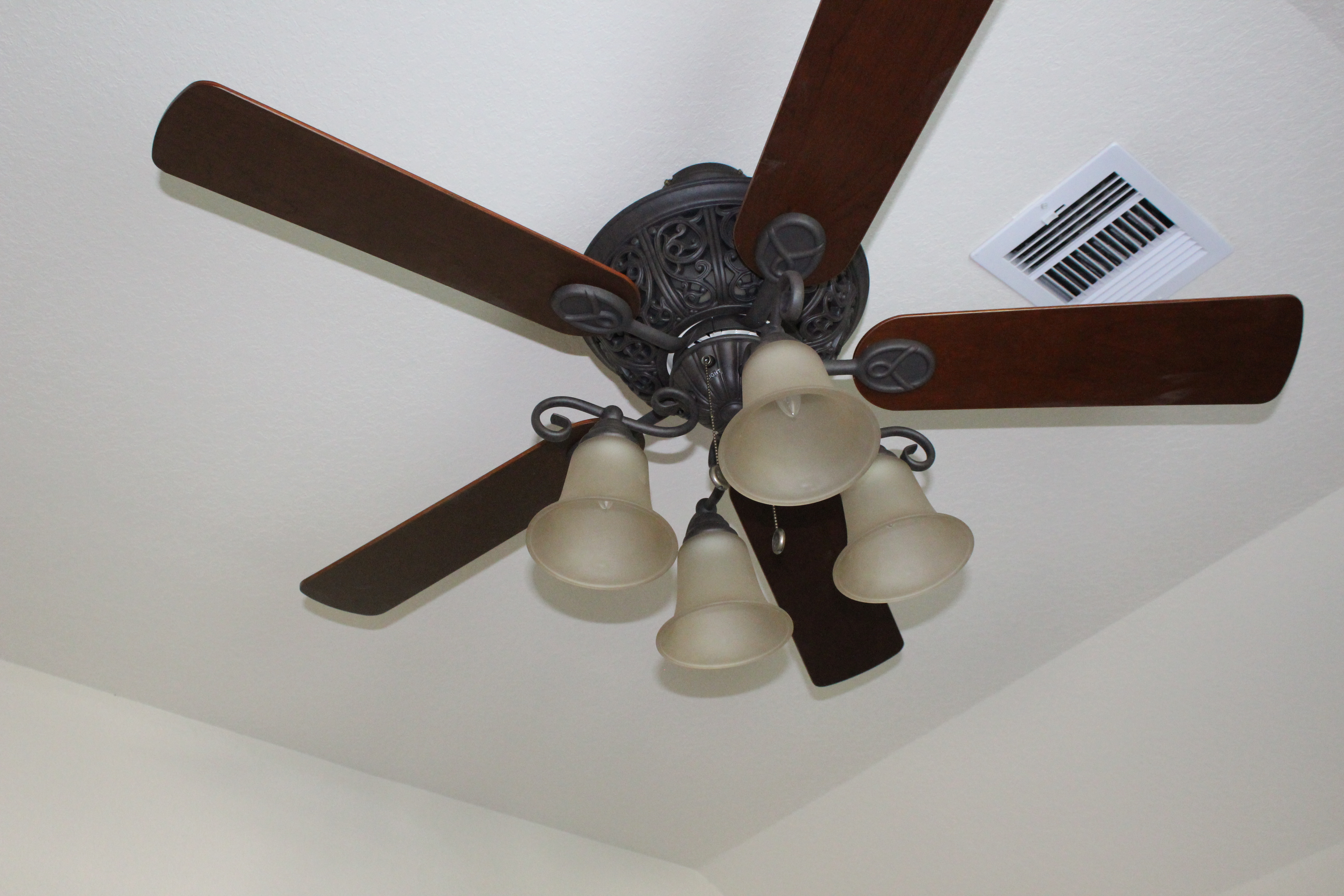 We had to install a fan and went with this gorgeous one from Lampsplus !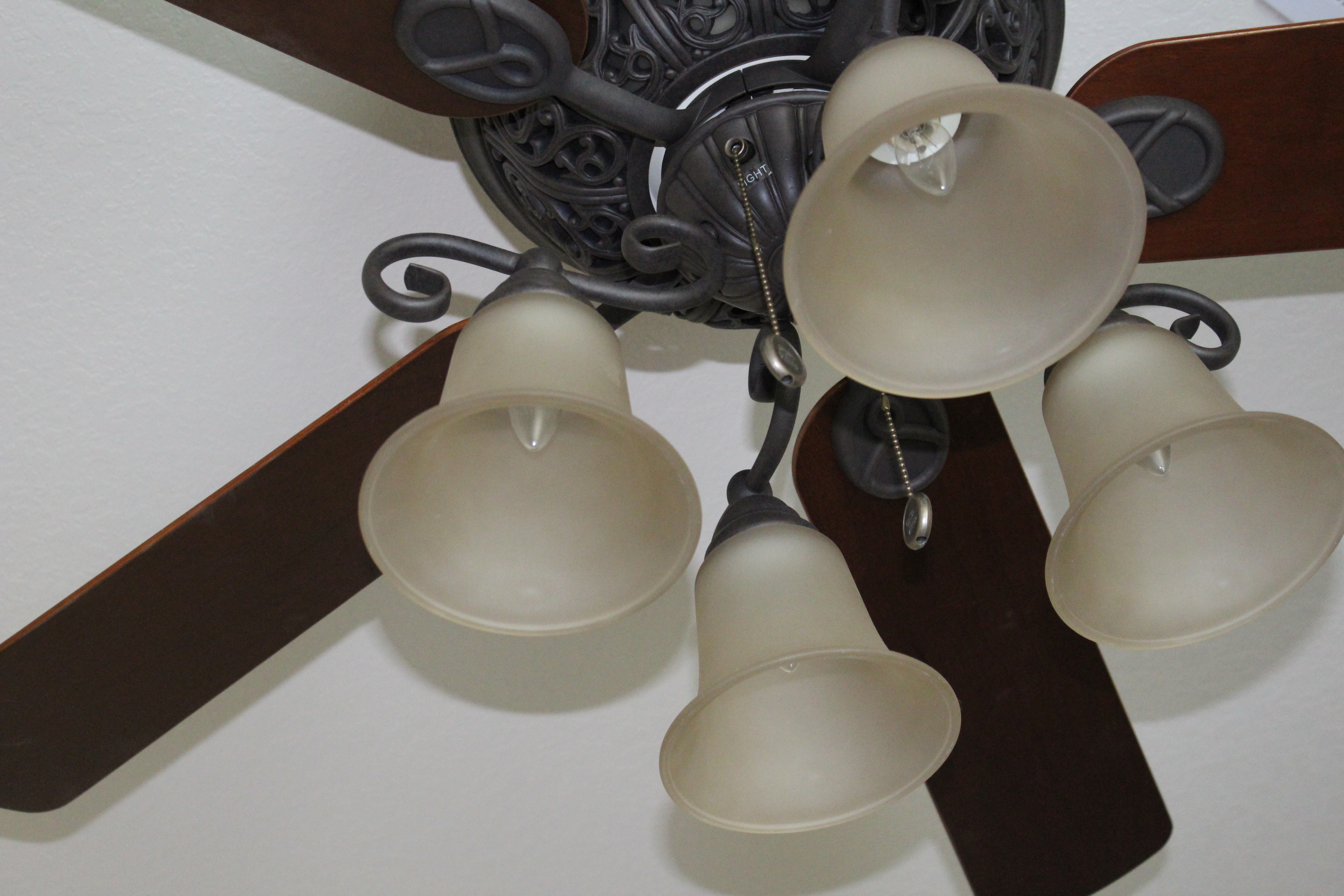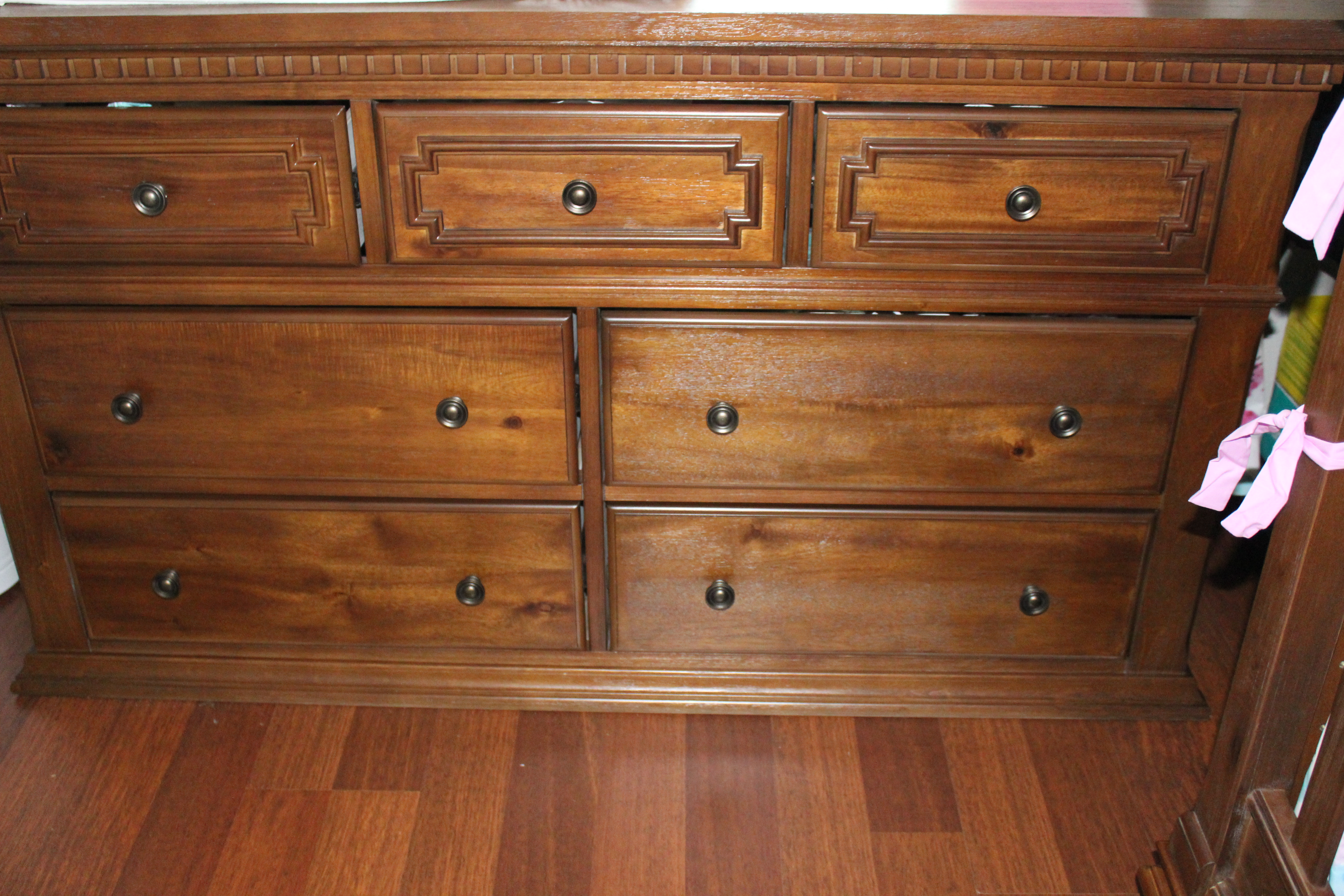 This Bertini Baby dresser is so elegant and provides Leighton with a lot of space for her clothes!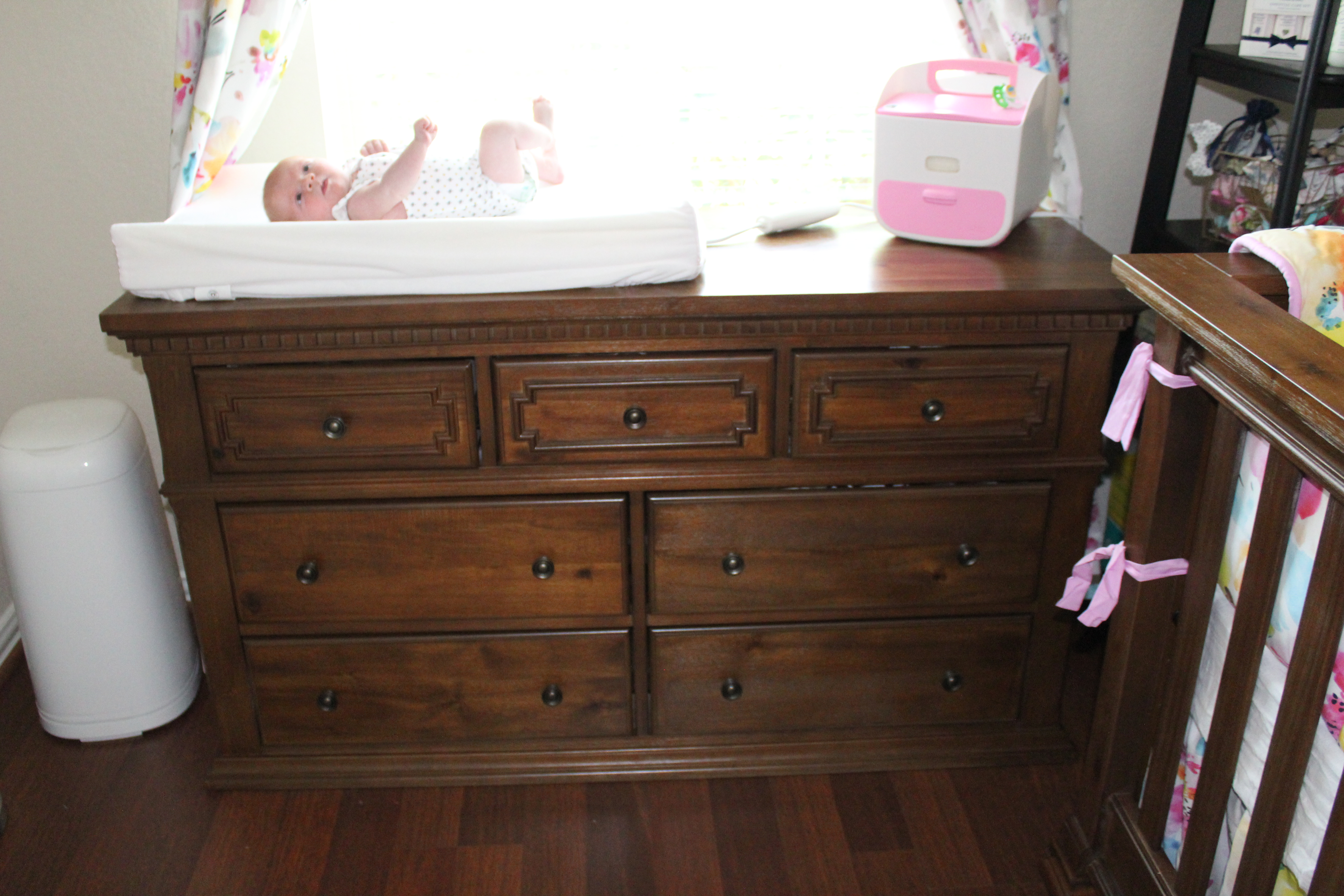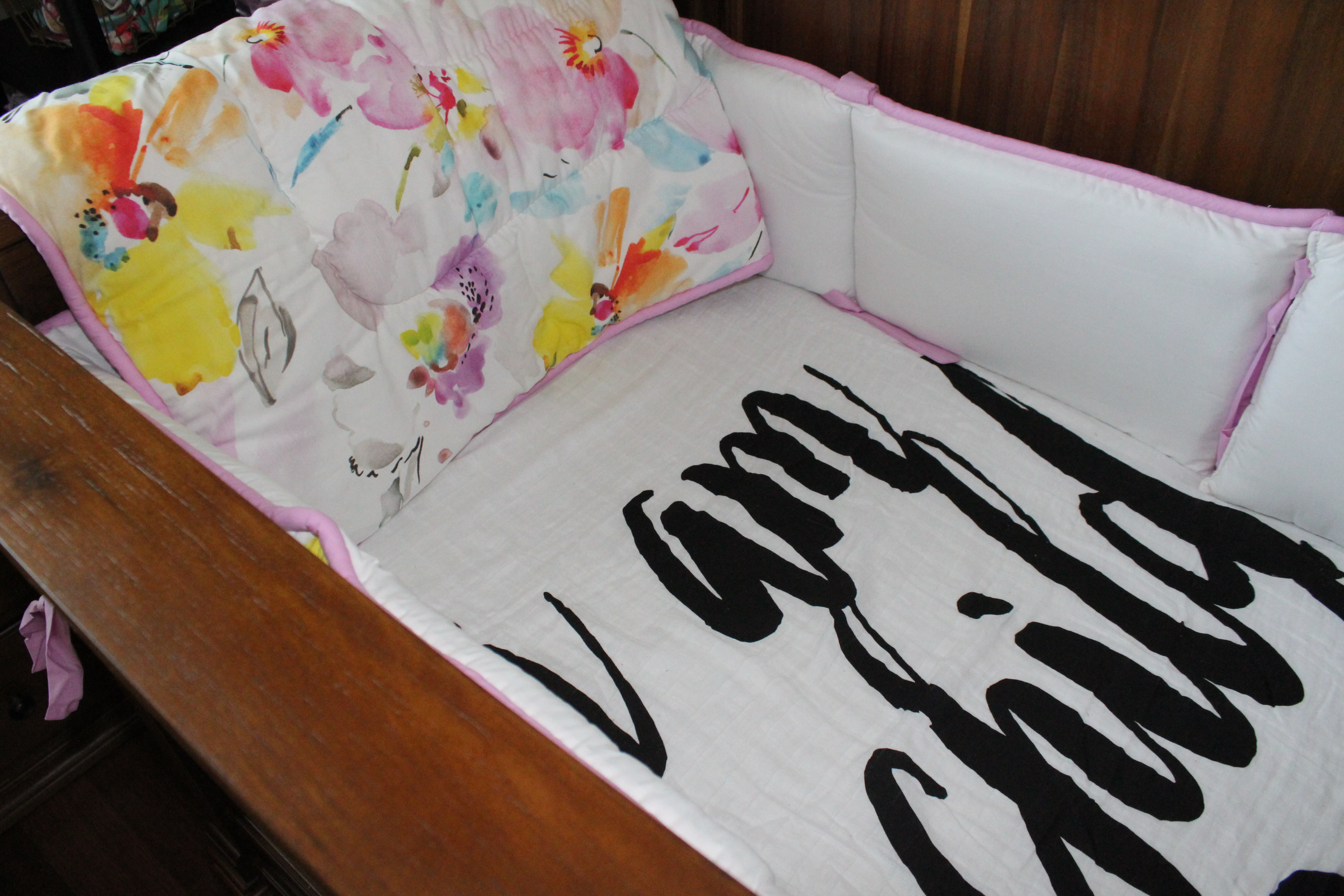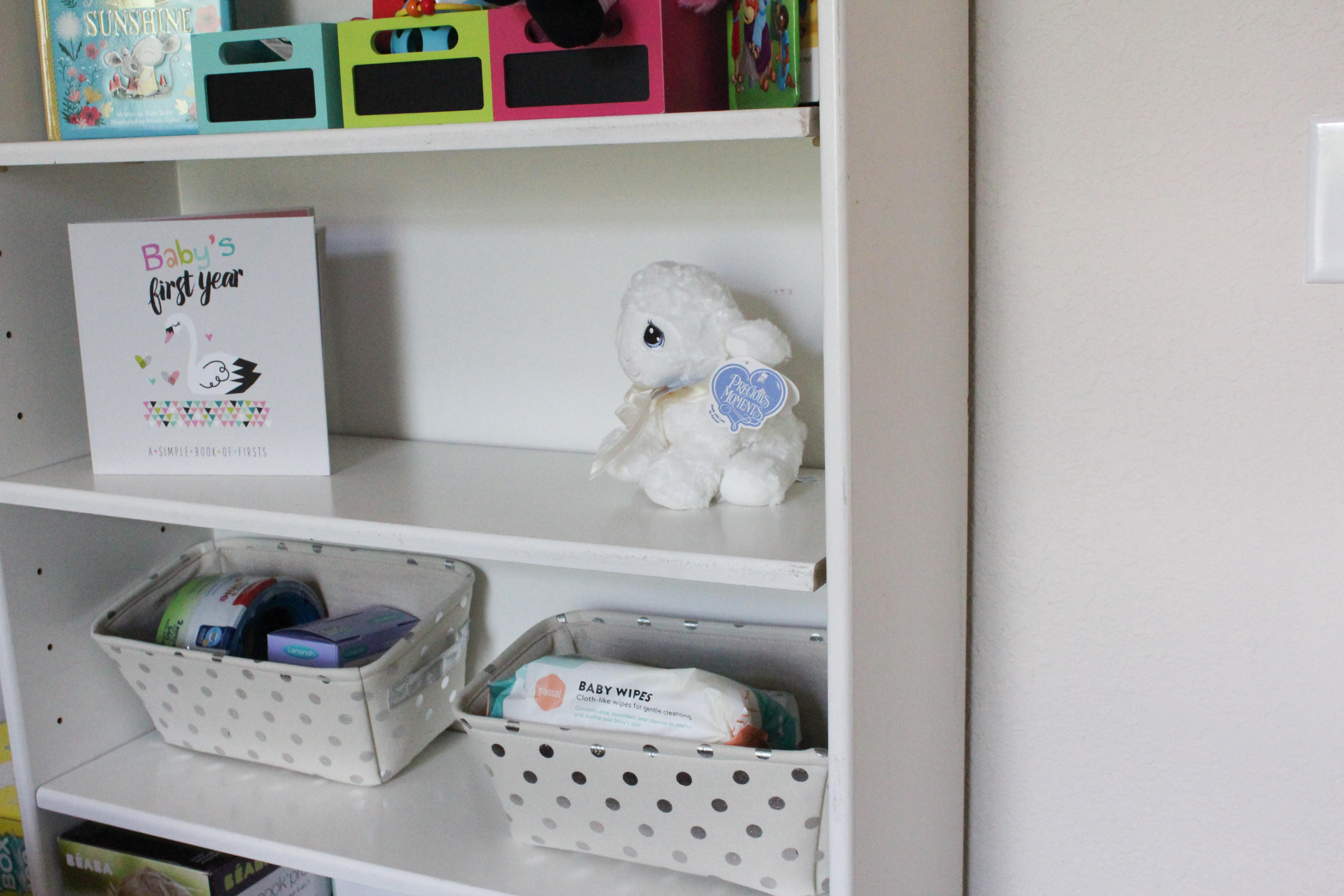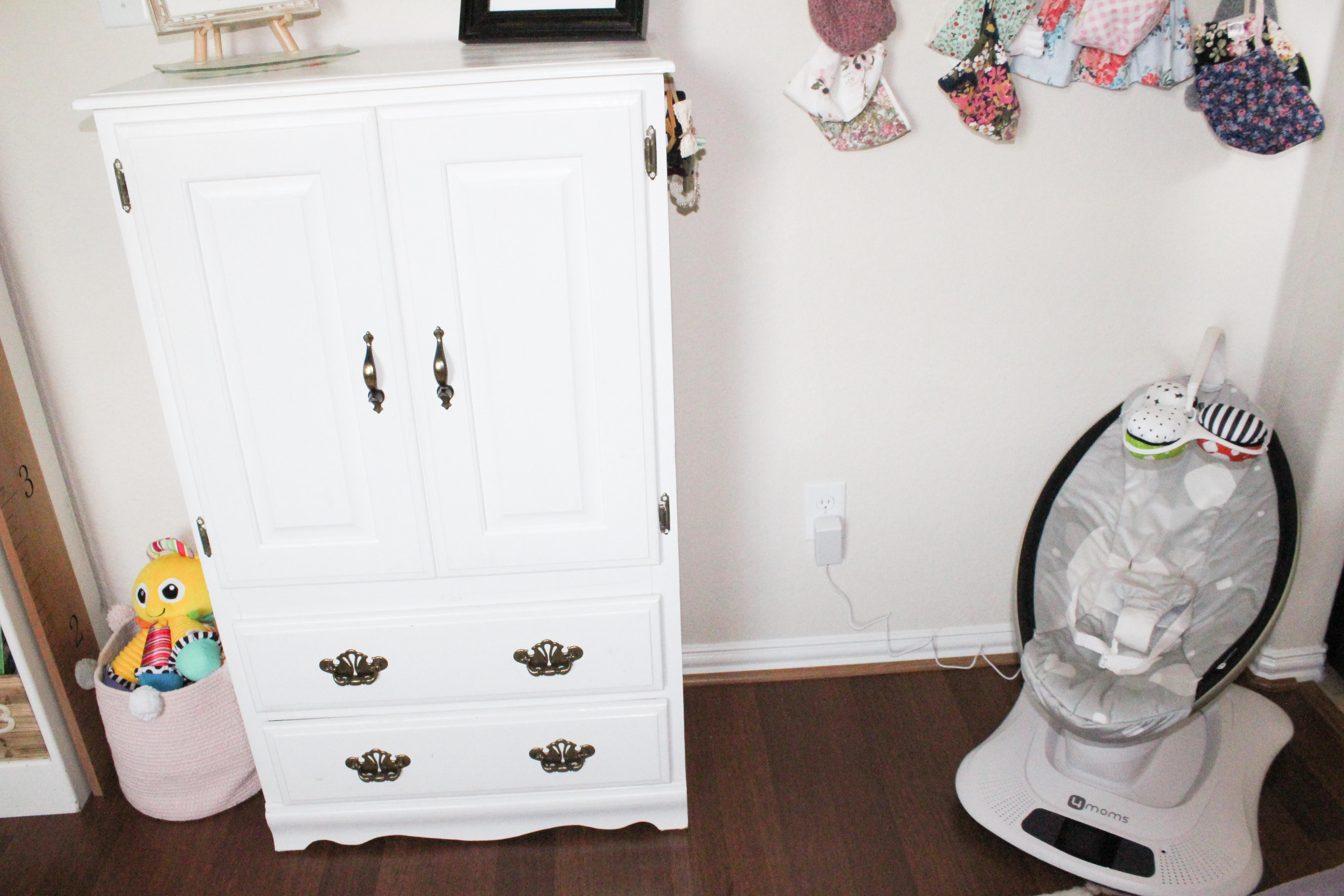 She loves her 4moms mamaRoo and bounceRoo! They both are AMAZING and items all new moms would love!
I love that I can bring the bounceRoo into any room and that it has the option to vibrate while she's in it!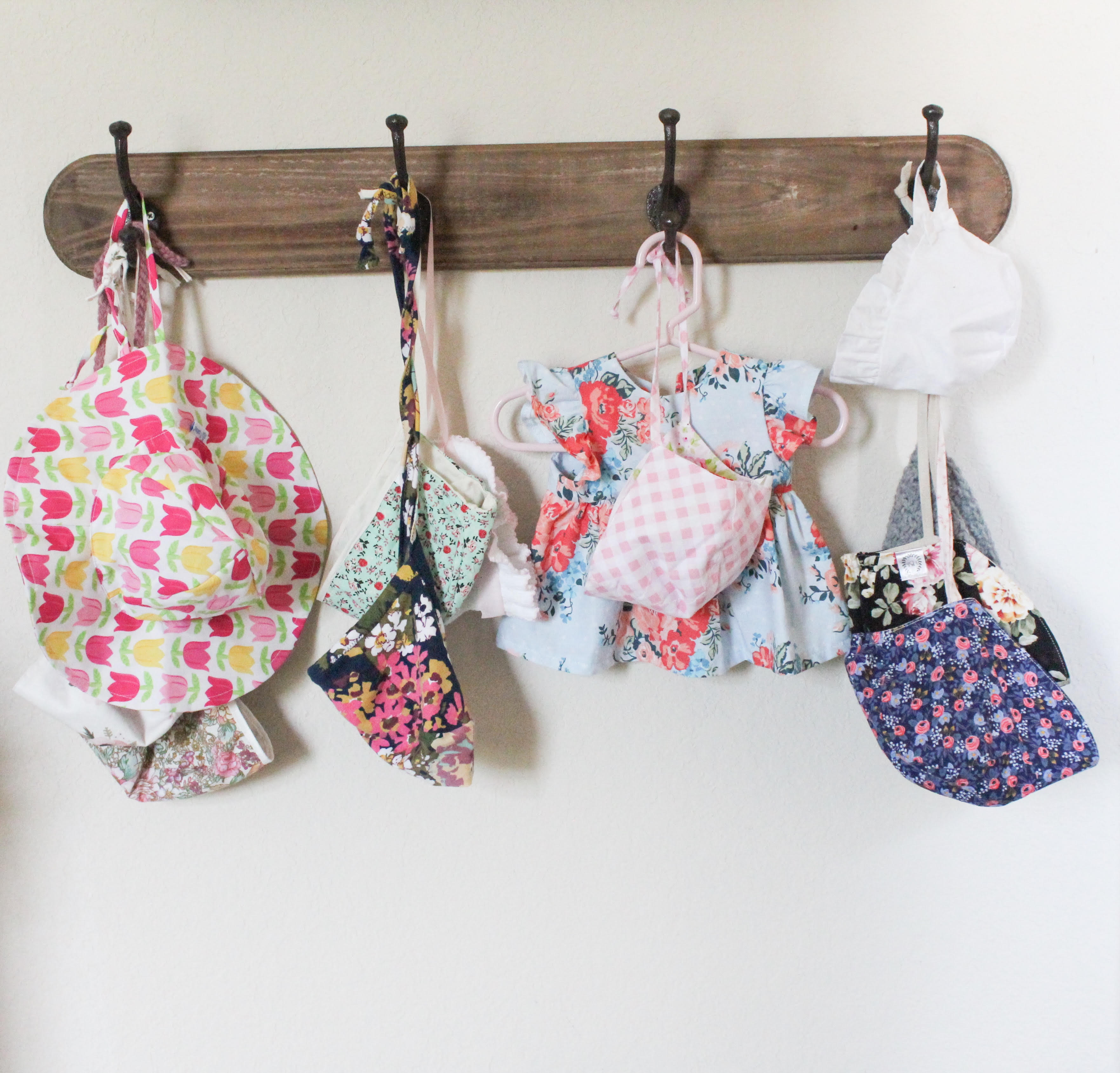 Thank you to these amazing brands for sponsoring this post!
Cozy Cheekz  Baby Relax , Bertini Baby , Lamps Plus , Lorena Canals , Carousel Designs , Luxe Decor , Minted , Angel Care , 4moms