One thing about Instagram that I love is finding amazing small shops to support and promote! They are one of a kind items that you can't find in a store much less make yourself!
This weekend I am featuring 4 fabulous mamas that run their own businesses!
The first is Rosieposeyscreations and she creates handmade dolls and accessories! The doll Ainsley received was SO soft and the skirt actually comes off! It's the cutest thing!
You can shop her directly from her Etsy store HERE !
She made this beautiful doll for Ainsley: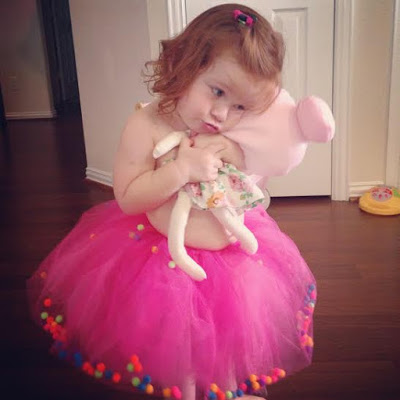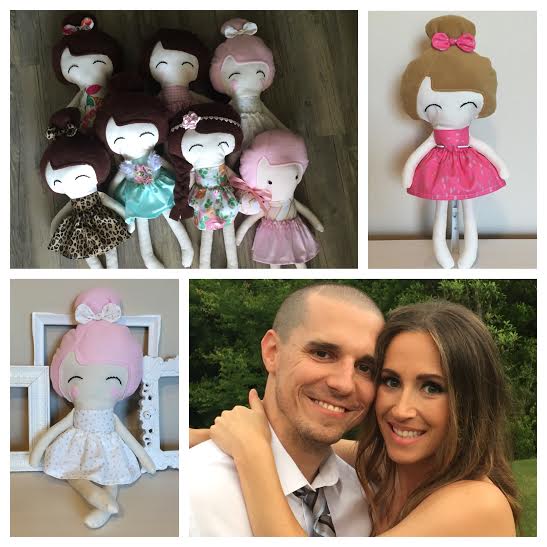 My name is Hanna Gianelloni. I am a 27 yr old stay at home mom and wife. I have an 8 year old stepdaughter, 5 year old son and 2 year old daughter. I named my shop, Rosie Posey's Creations, after our youngest, Rosalie. I have only started sewing about a year and a half ago, making fabric headbands and bows. I love seeing these dolls come to life and I am currently working on adding elephants and mermaids to join these little cuties!
The second shop is Petitelephantnyc and Melanie makes adorable necklaces and bracelets! Each is handmade to represent individuality, beauty, and strength!
You can shop directly from her site HERE !!
Ainsley's necklace has an adorable owl on it and the tassel is made of leather!!! The clasp is also magnetic for easy access to get on and off!!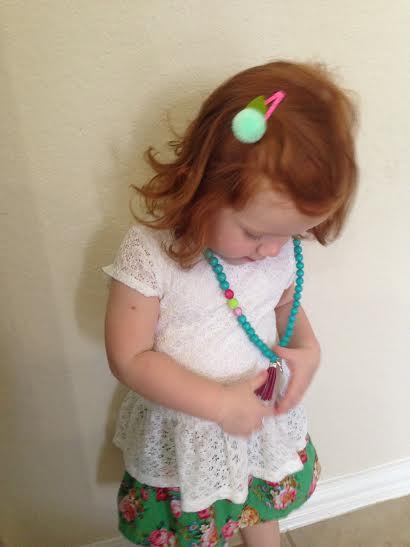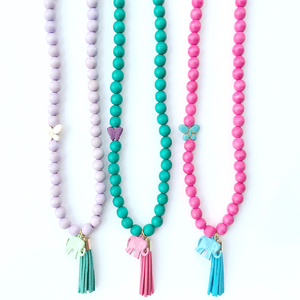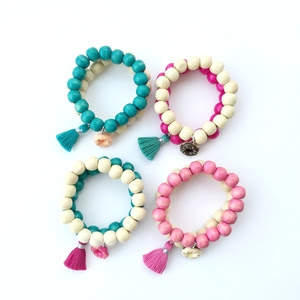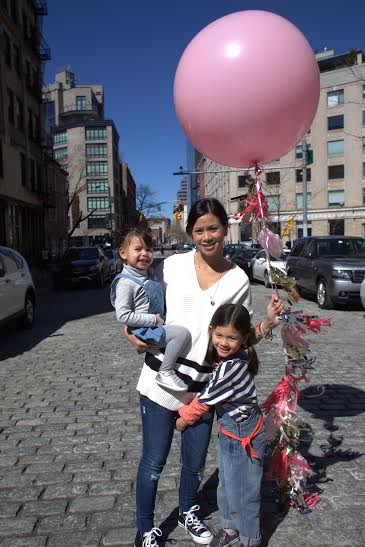 Melanie's story: It all began with my first daughter's obsession with robots. For her birthday I surprised her with a robot beaded necklace and she adored it. From there we started crafting sessions, exploring charms, beads, and tassels. My girls especially loved looking at charms because it reminded them of a special moment, favorite toy, or simply the feel of a beautiful object.

Petit Elephant designs unique, hand-made jewelry for children. We hope our collections inspire children, bring joy to their daily routine, and spread happiness all around. For every purchase, we will donate 10% of each purchase to our favorite charity.
The third shop is Milkmisfits and I love t-shirt companies!!! This one is adorable! Marissa is so sweet and quick to communicate with me! She shipped Ainsley's shirt promptly! She received the adorable bright pink Mommy's Misfit tee. It is so soft, it fits great, and it goes with almost every pair of shorts she owns!
Milk Misfits is a three generation family business, inspired by Mason. He came into the world in August of 2014 and immediately began speaking without words. His mom, Marissa Miller has a been an artist since she was a child. Soon ideas began popping into her head and designs found their way into our hearts. Colleen Warden (Marissa's mom) can't remember a time when she was not drawing and creating designs that were observations of the world around us. She grew up watching from the sidelines as Colleen's apparel and promotional product business grew throughout the years. After Mason was born it was a given we would work together to bring our imagination to life.
The creation of Milk Misfits is a dream come true for us. There is nothing better than family and we embrace the high's and low's that make up the fabric of our existence.
You can also purchase her shirts HERE !

AND the 4th and final shop is Harper's Hats and Kristin is a blogger, wife, mom, and sews! She crochets adorable items and you can purchase directly from her Etsy site HERE !
Check out her fabulous blog over at http://harpershatslove.com/ . She sent me an adorable coffee cozy for those hot coffees and teas that I drink often! I love that I don't have to burn my hands and my cups look extra fab with the cozy around it 🙂
Rosieposeys Creations, Petit Elephant NYC, and I have teamed up to giveaway ONE lucky winner an "Anna Hoot" necklace and Pastel animal friend doll!!!! You get 2 amazing items valued at over $60!
Check out my INSTAGRAM to enter!!!!