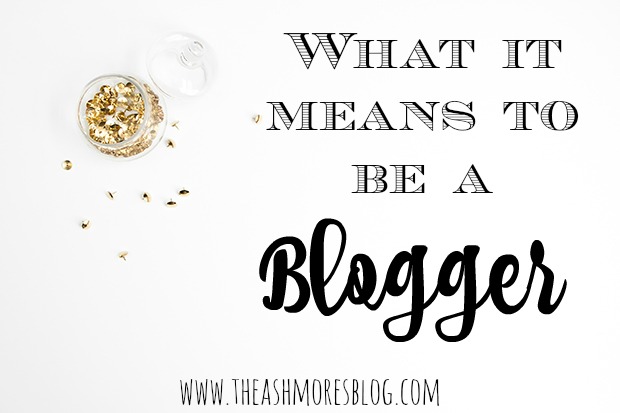 This is a question I have heard way too many times. At first I was a little
embarrassed to even say the word

blogger

to my family and friends.
A blogger
is someone who runs a blog. I am a blogger. I put my ideas onto my website for
the world to see. I have to be a lot of things to do this. I must be

vulnerable, honest, real, open,
accepting, and willing to hear negative feedback.
I am all
of the things above but what really sets me apart is I

share the gospel and I am
very open about my relationship with Christ. I think knowing your audience and
you as a person is so important.
I do not
want to share with my readers someone that I am not.

I do want my friends and family to read my blog. Reading my blog provides me
with amazing opportunities to work with amazing companies and it also gives me
more page views! All of us bloggers strive for more page views!

Every time you share my posts, you're connecting me with just one more mama who
may need to hear what I have to say

and when
you don't? Well, imagine all of the connections, opportunities, and chances to
support me that you're missing

Every time you read my
post, you're getting a little piece of my heart and sweat and hard work! It
means THE WORLD to me when you read the words I've written.
I
am not perfect. I have flaws. I yell at my kids sometimes. I am lazy at times.
I just want to search Instagram by
myself sometimes uninterrupted. I don't put the dishes up right after they are
clean. I leave my clean laundry in my closet for days and weeks sometimes. I
sometimes do not want to teach 1st grade. I drive faster than the sign says
some of the time. I rarely eat veggies. I do not read my Bible everyday. One
thing I do know is that I am an imperfect wife and mother who adores my family
and friends. I love to write about my personal experiences. I love supporting
small shops. I love helping others reach their goals. I love speaking truth
into someone's life. I love sharing the love of Christ with others.
1.

a regularly updated website or web page, typically one run by an
individual or small group, that is written in an informal or conversational
style.
(Thank
you google for this definition.)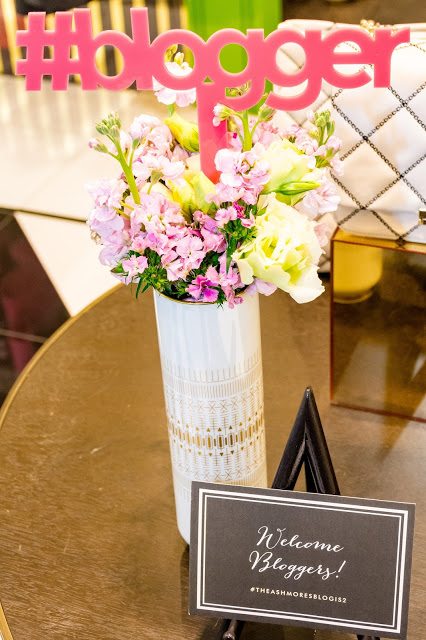 This photo was taken at my first blog event that I hosted.
Check out more photos from that event here.
My blog is a reflection of who I am. I am predominantly a mommy blogger. I also love blogging about fashion and what works for me, beauty products, children's products, my faith, my family, and smalls shops.
I am so proud to be a blogger. At times I feel as though it is frowned upon to be known as a "blogger"
Blogging has been such an amazing venture for me. I have grown as a person, mother, and wife through it.
A Blogger is basically someone who can speak life. Someone who can change someone's day by their words. Someone who can encourage someone through their writing.
A blogger has ideas, thoughts, and love for others.
A blogger needs a community of other bloggers to guide, lead, direct, support, and encourage them.
I would not be anywhere in the blogging community without my blogger babes.
Some of my favorite ladies wanted to share with you what being a blogger means to them!
Being a blogger means I get to share and connect with thousands of people all over the world. It's the opportunity to build a community on similar interests and never feel alone. Blogging has brought me some of my most cherished friendships and connections. Not only is it all that, but it is also a business that grows with time. I never dreamed that something so fun and rewarding personally could be rewarding financially!
A blogger is someone who bridges the gap between the reader and the resource. As a reader, I look online to get help. Either I need a question answered, someone else's opinion, instructions on how to do something, or inspiration of some kind. MOST of the time, these things are found on a "blog". As a blogger, I take the time to get the answer, give the opinion, or lay out instructions so the reader doesn't have to. Through creative composure, a blogger helps find what they are seeking and inspire them to learn more.
Katie from Twelve and Six
A blogger is someone who shares their creativity, opinions, and emotions in an attempt to inspire others and help others relate.
Jaclyn from Beauty and the Binky
Being a blogger has
become so much more than I ever could've expected. It's become a sisterhood of
precious girls that I love and can rely on for anything whether blogging or
life related. I love that it's brought me relationships that I cherish. It
means I have a place to share my walk through motherhood and life in general.
My heart is to encourage, inspire, and bring joy to all who read.