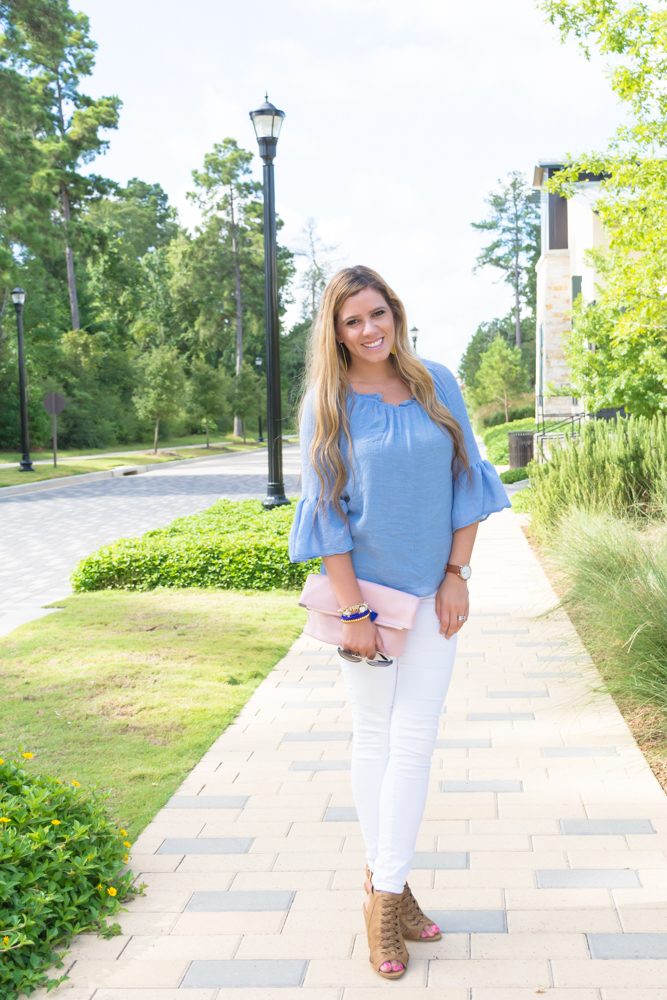 This post was sponsored  by Burkes Outlet ! All opinions are my own.
School is about to be in full swing and there are sales everywhere right now! I recently share one of my favorite BACK TO SCHOOL TEACHER looks here.
I am sharing another fun and bright look with the help of Burkes Outlet !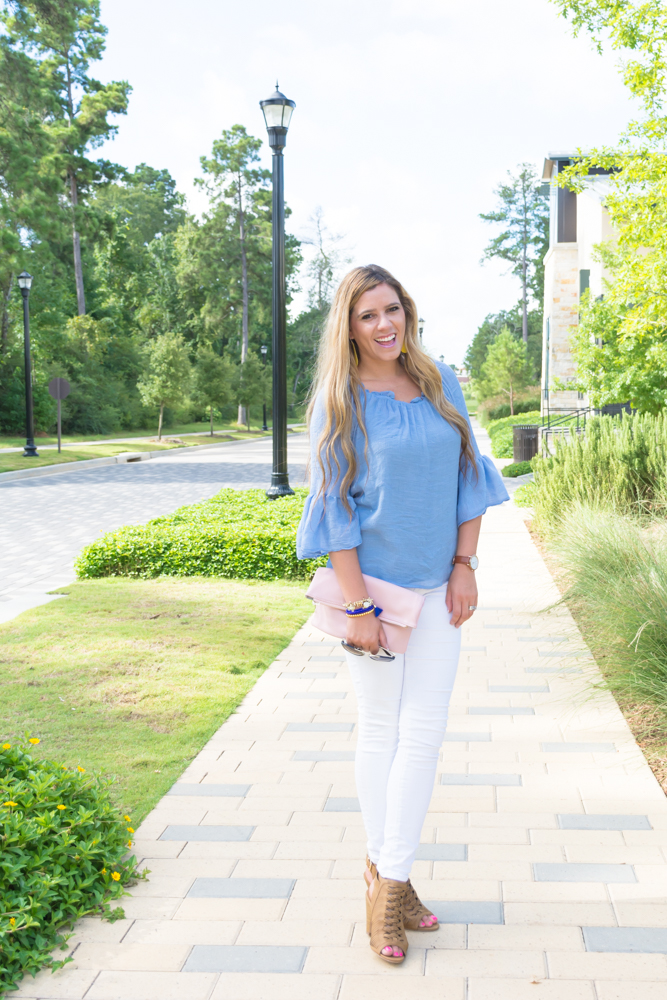 This fun and lightweight top is perfect for the Summer and to teach in. It can even be an off the shoulder top but I can't wear it that way while teaching. I paired it with a sheer camisole because the top is a bit see through.
These gorgeous booties are my absolute favorite item I got from Burkes Outlet !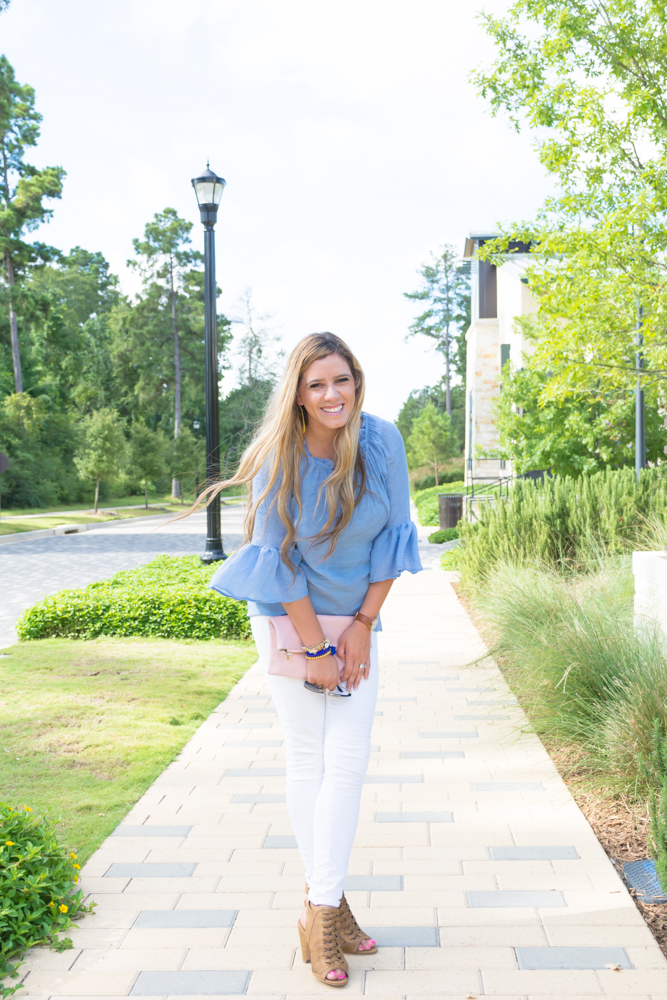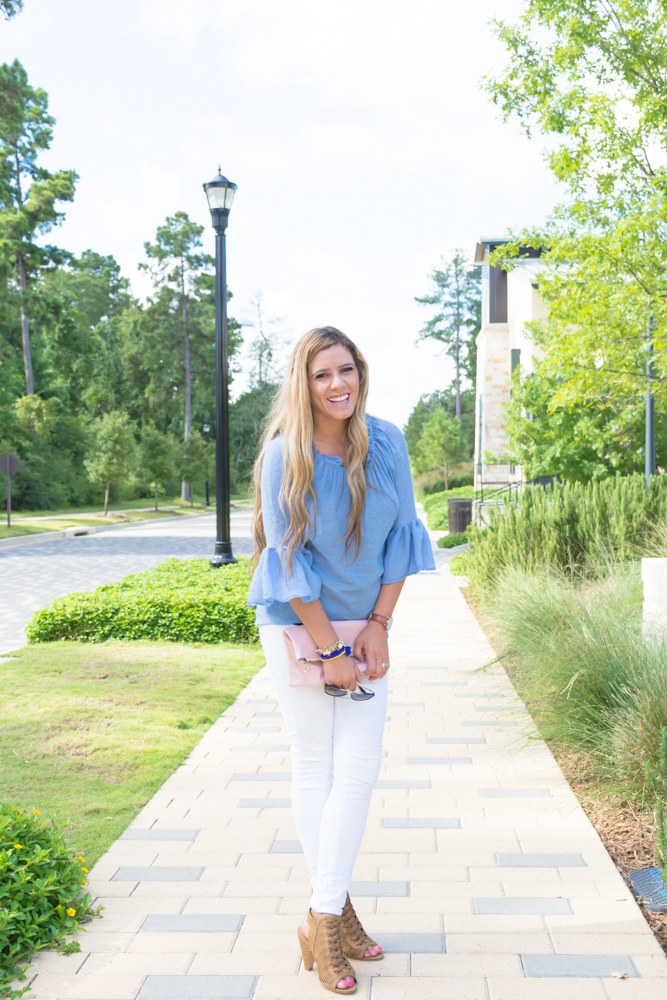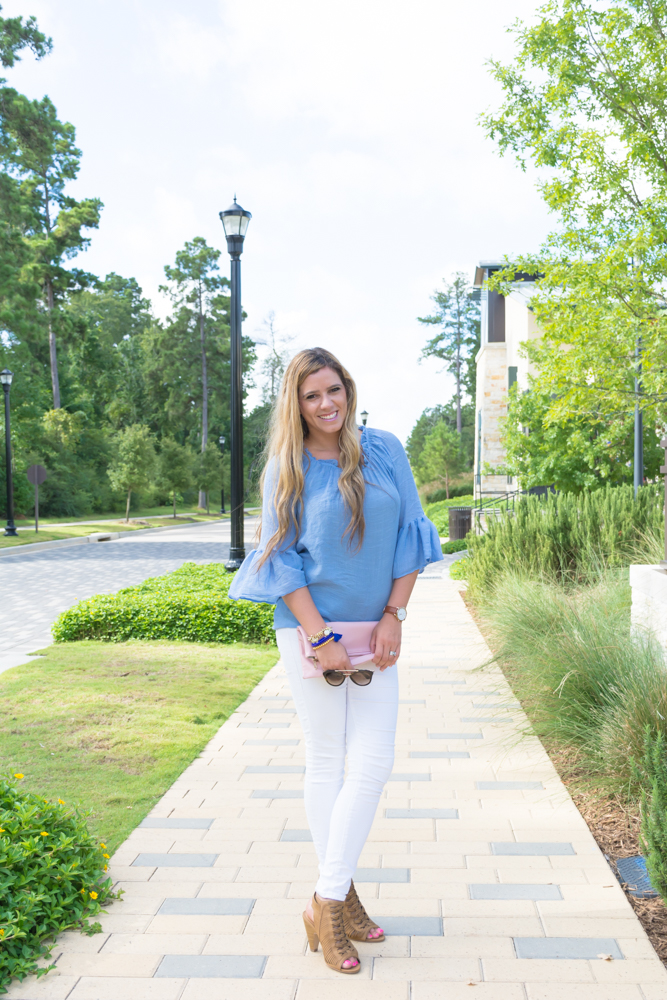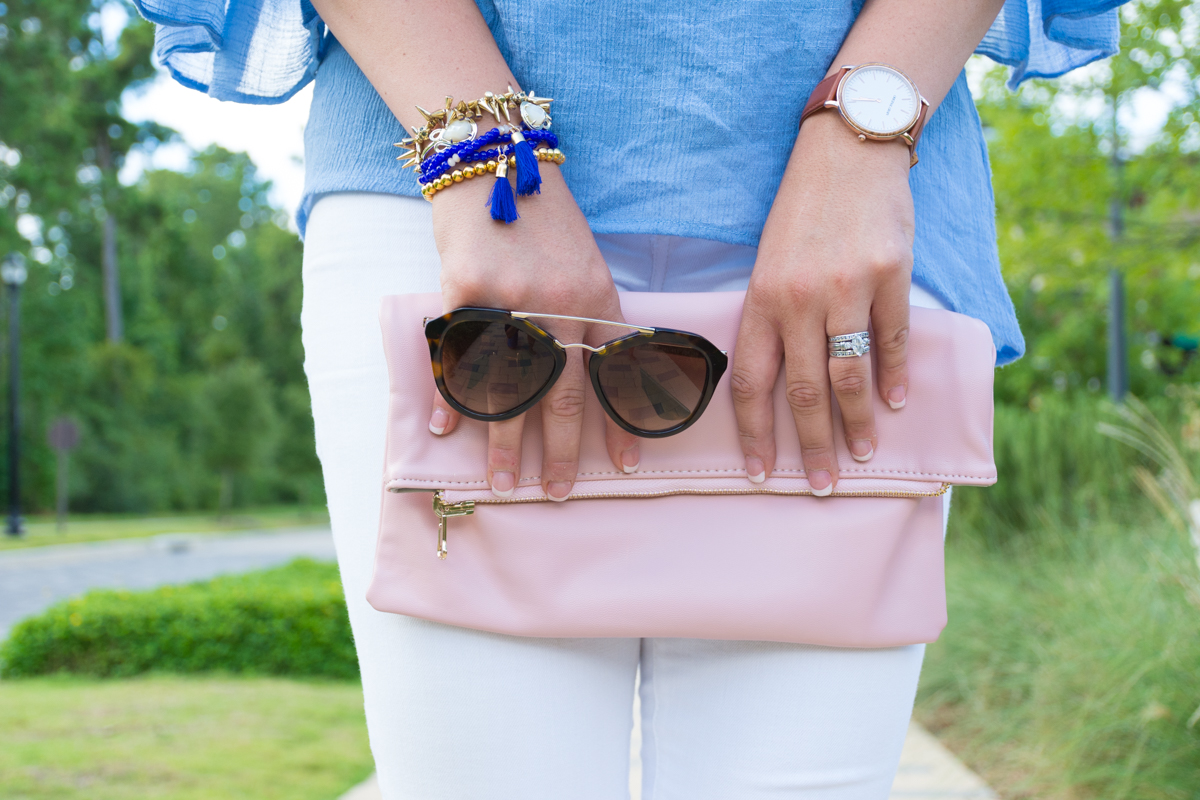 I love these blue and gold bracelets! The mini tassels are my favorite feature on them!
My Prada shades are from Ditto ! I love getting to get an unlimited amount of DESIGNER shades for only $24 a month!  When you want a new pair you just ship your old pair back with free shipping! Use my code THEASHMORESBLOG for your first month FREE!
This beautiful clutch is from Klutch Handbags and I will be sharing a few more I got from them soon! This color is perfect and the klutch is perfect for running teacher errands.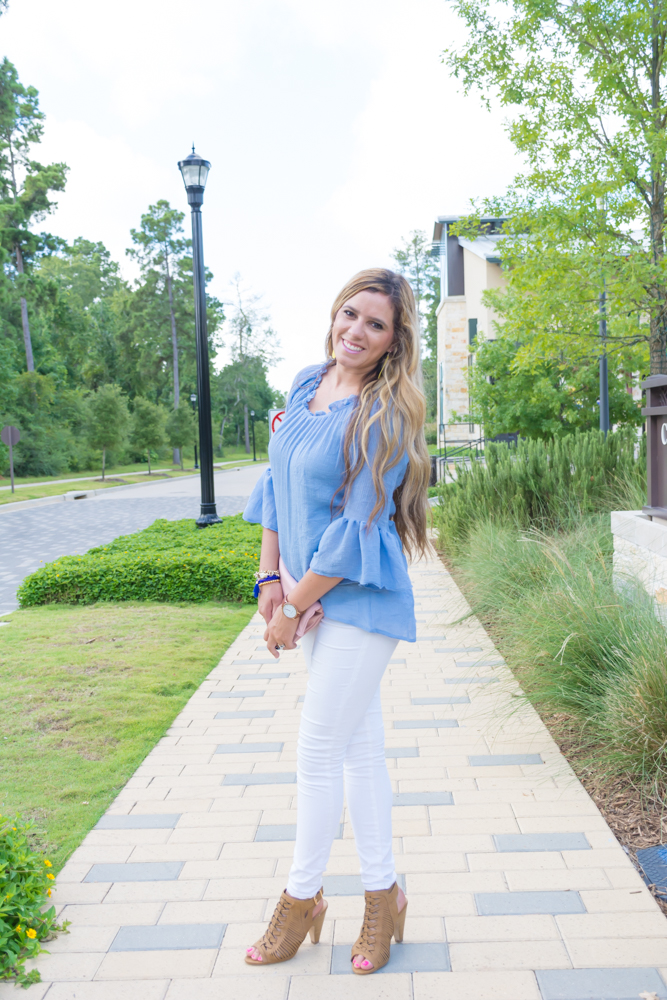 I love getting to express my love for fashion while getting to do what I love every single day!!! Showing up says a lot about a person and I can't wait to "show up" to my classroom in clothes that didn't cost a bunch of money! 🙂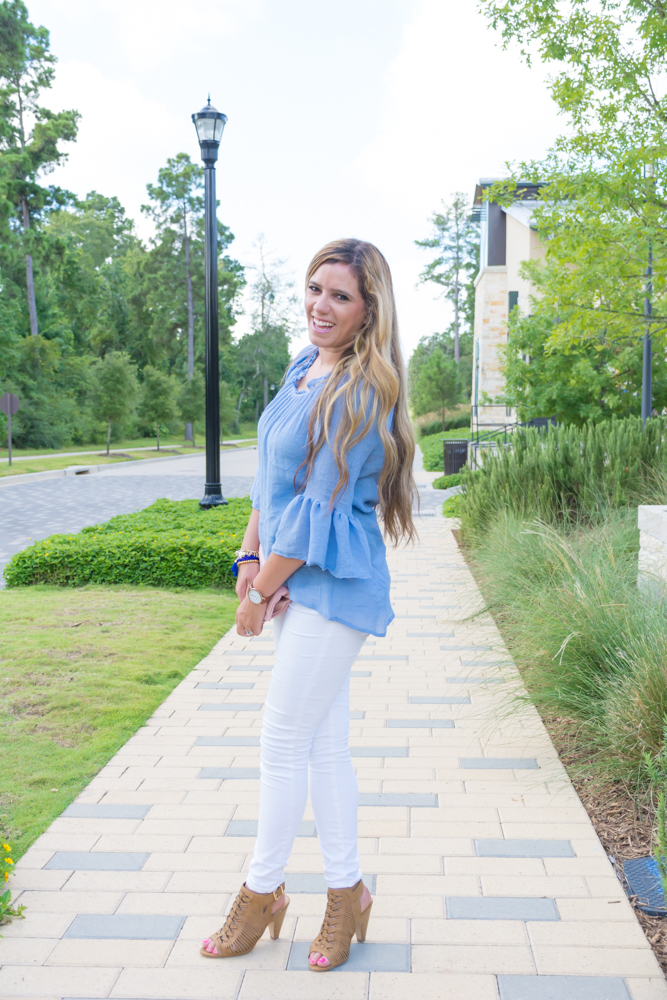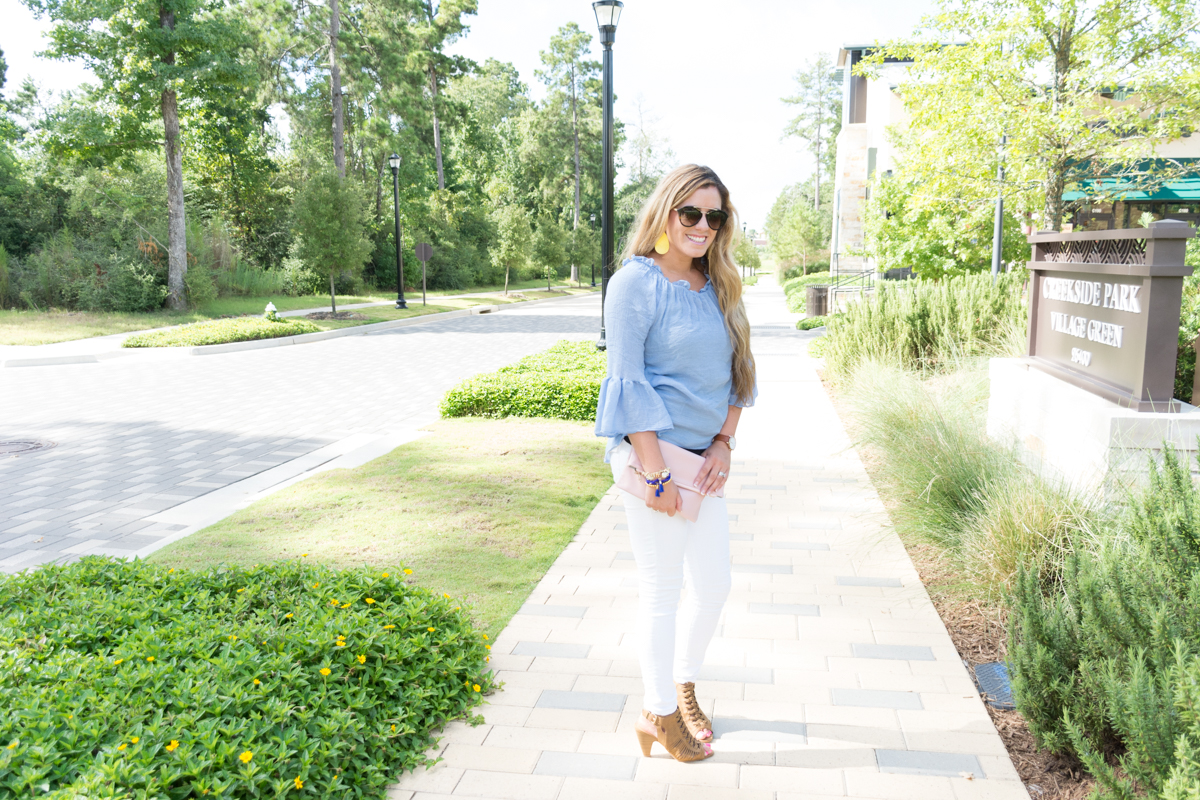 My earrings are from Nickel & Suede and I have them in a bunch of different colors!! I love them because they are super lightweight and made of real leather!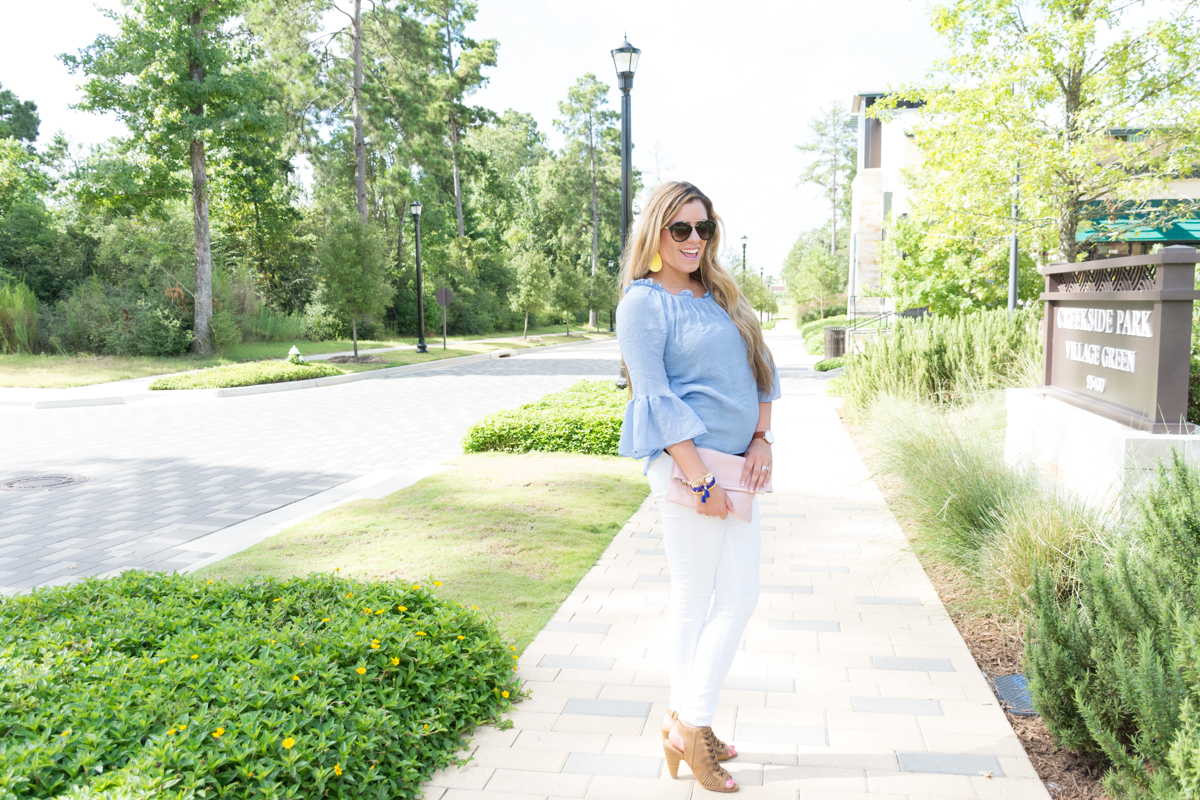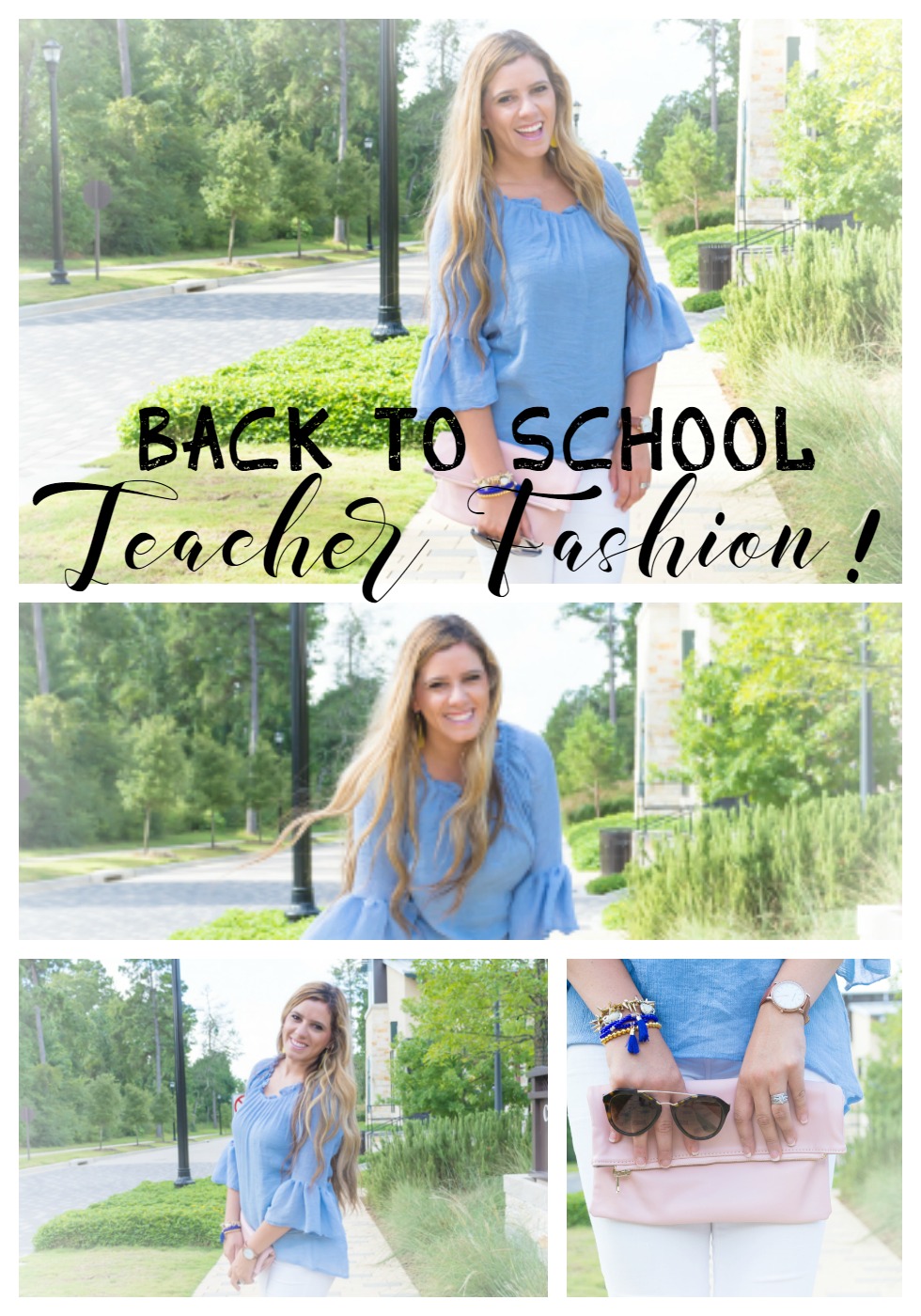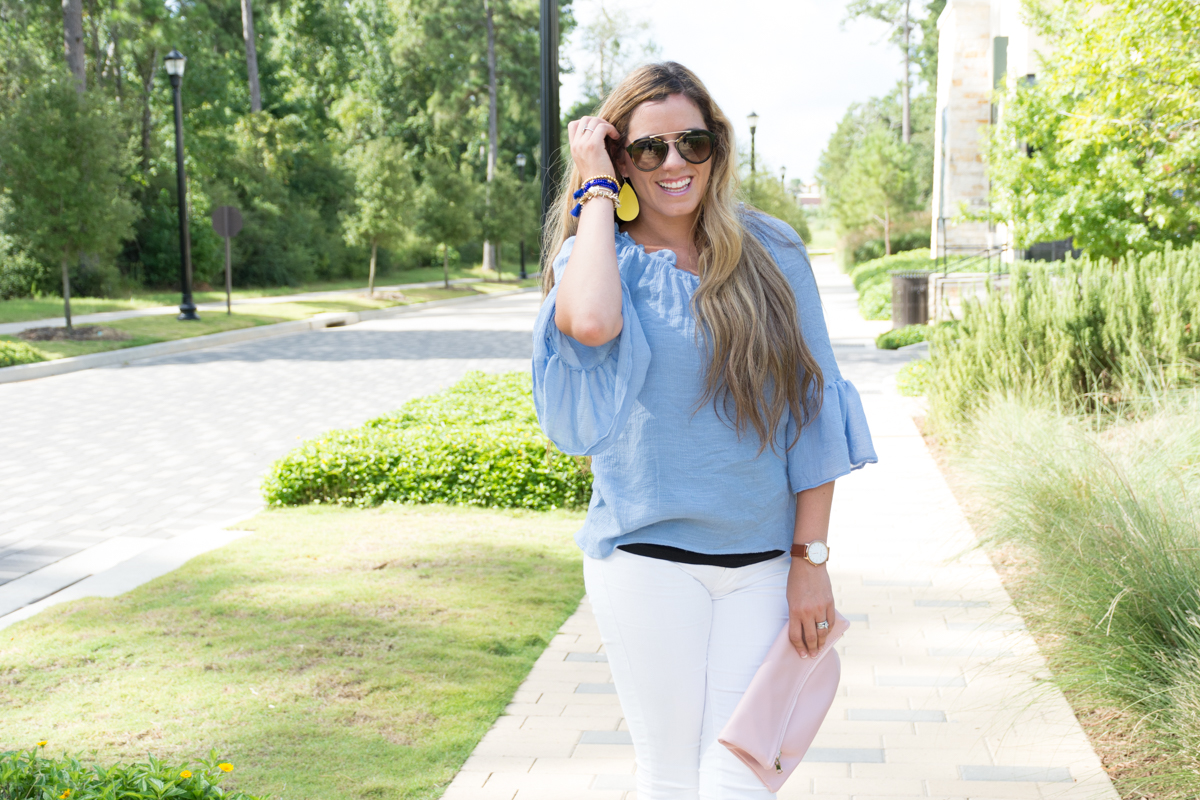 Teacher and MOMS I hope you are ready to head back to school with your little ones. I truly am and I am so thankful to get to be my son's 1st grade teacher! When you're out and about shopping for clothes don't forget to check out Burkes  Outlet online or at one of their many locations!
Thanks so much for supporting me and reading my blog posts! That means so much to me and I really appreciate the time you take to do so!