Thank you so much to Things Remembered for sponsoring this post! All opinions are my own!
Some of the links below are affiliate links. Thank you for supporting The Ashmores Blog!
You are about to welcome a new baby to the family! You already have 2 little ones and want to make sure the transition is as smooth as possible.
I have no idea when Leighton will make her debut but I know I don't want my 2 children harboring feelings of being left out or replaced. Now I know that is not how they are feeling but adding a new sibling isn't always easy. For Oakland when Ainsley was born he was a little jealous. He had been our only child for over 3 years!
Ainsley has been wanting to act like a baby lately. She has been talking like one and doing baby things.. I thought presenting them with "gifts" when sister arrives would be a great idea! Now I know not everyone does this but I am all about giving gifts and always have been. I partnered with Things Remembered to give them personalized things this time!
I love products that have my kid's names on them and that's what they got! Every item they will get has their name on it!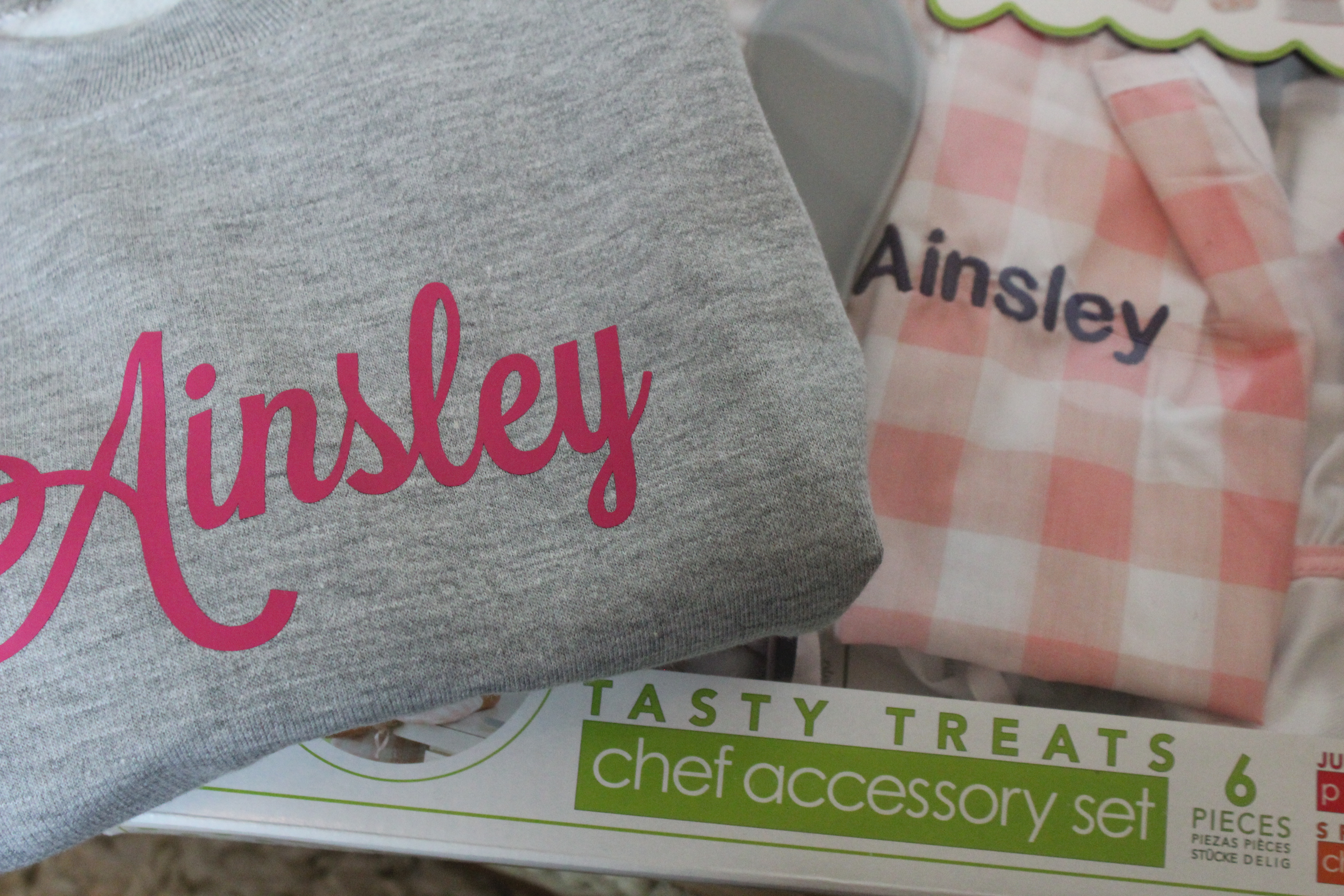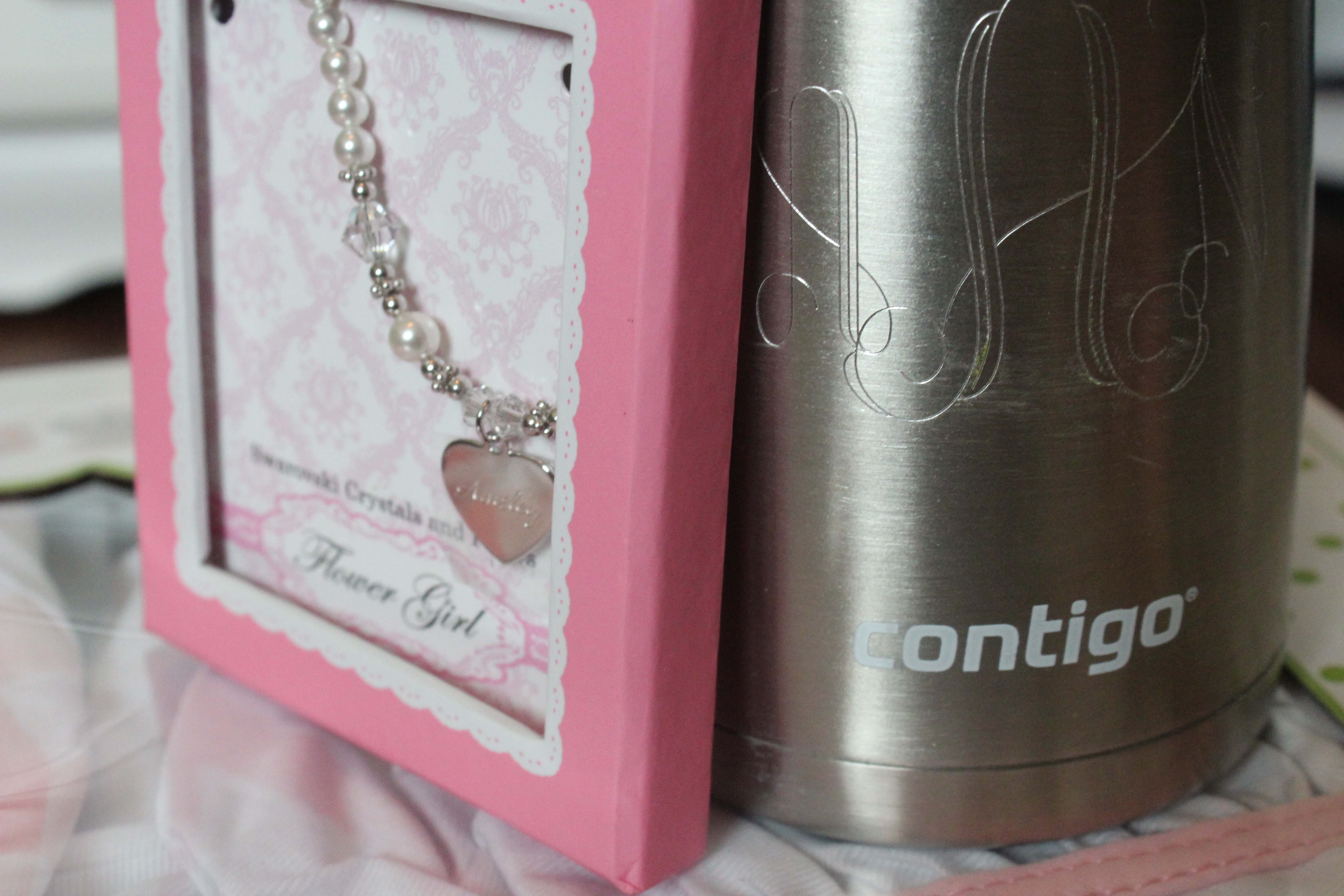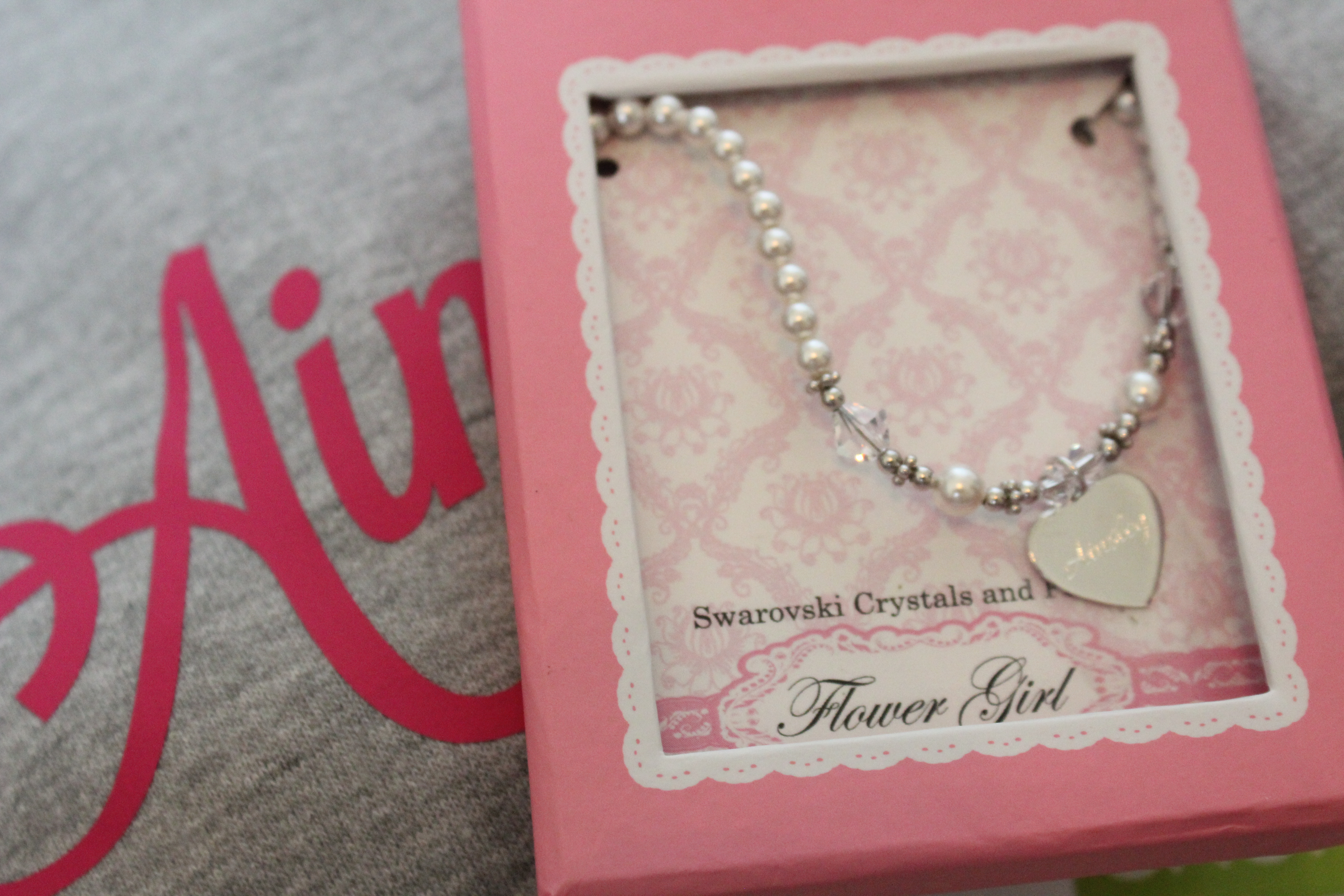 Ainsley will be getting a personalized sweater, chef accessory kit( she LOVES to play kitchen), a monogrammed water bottle, and a personalized necklace! She is going to love it all!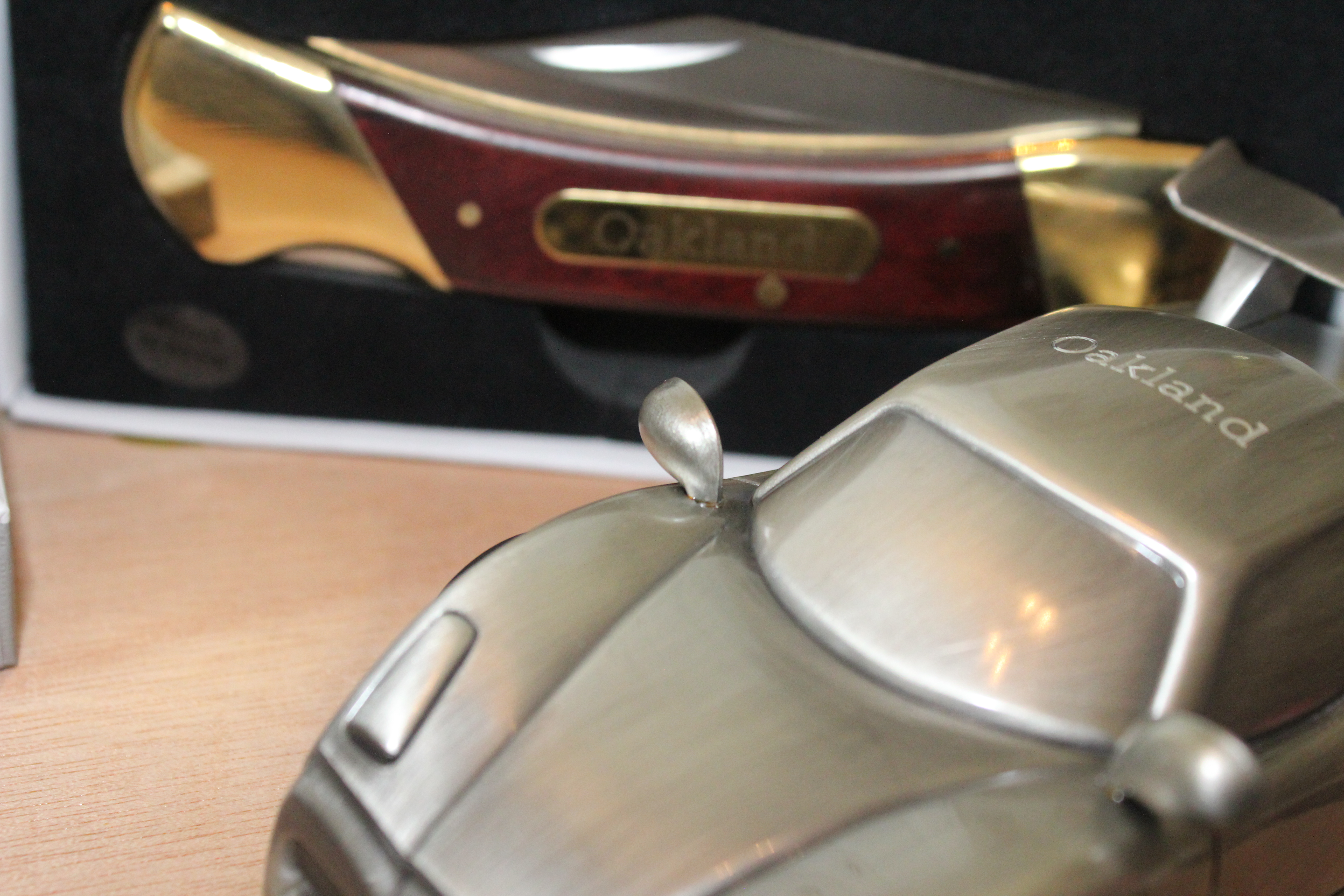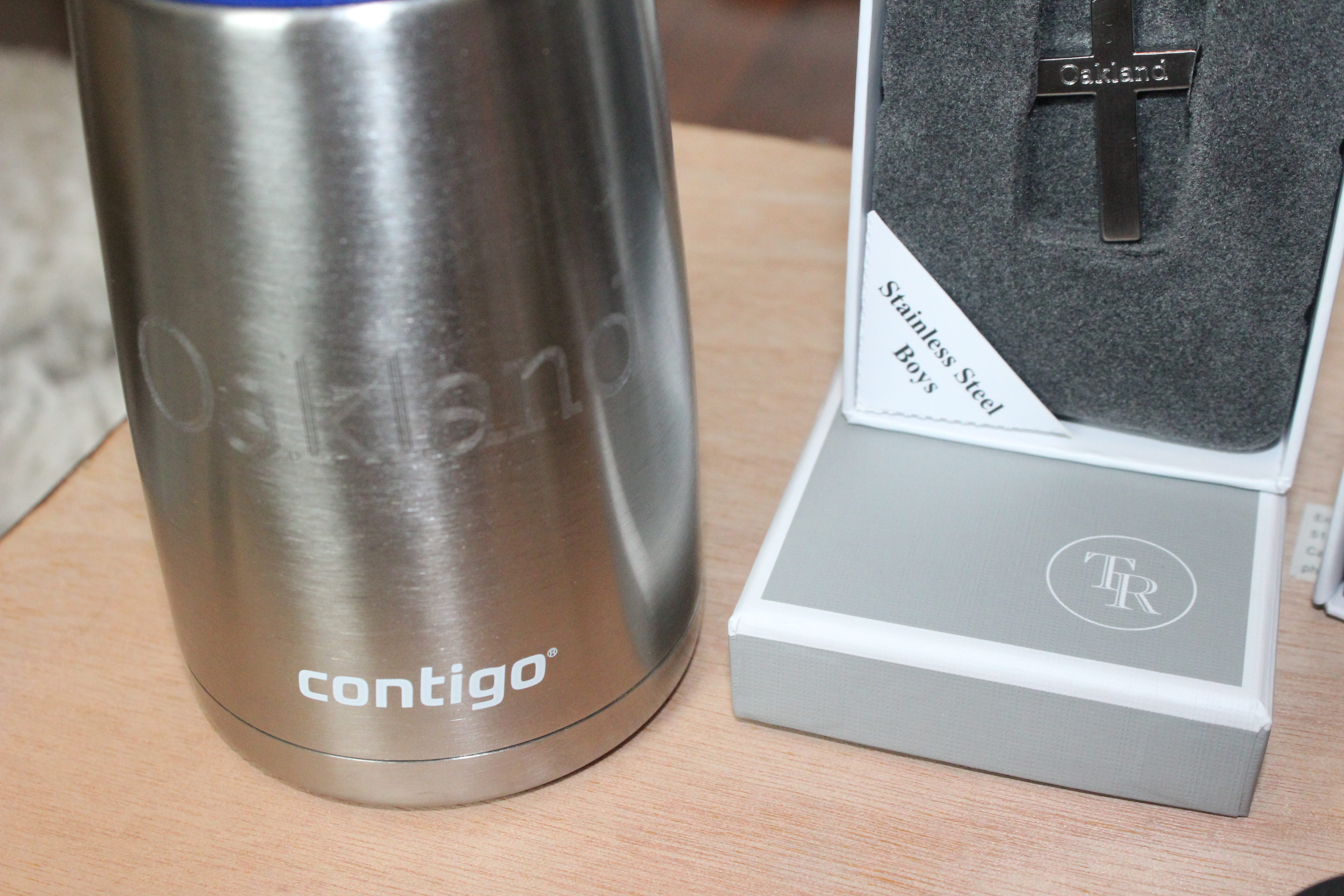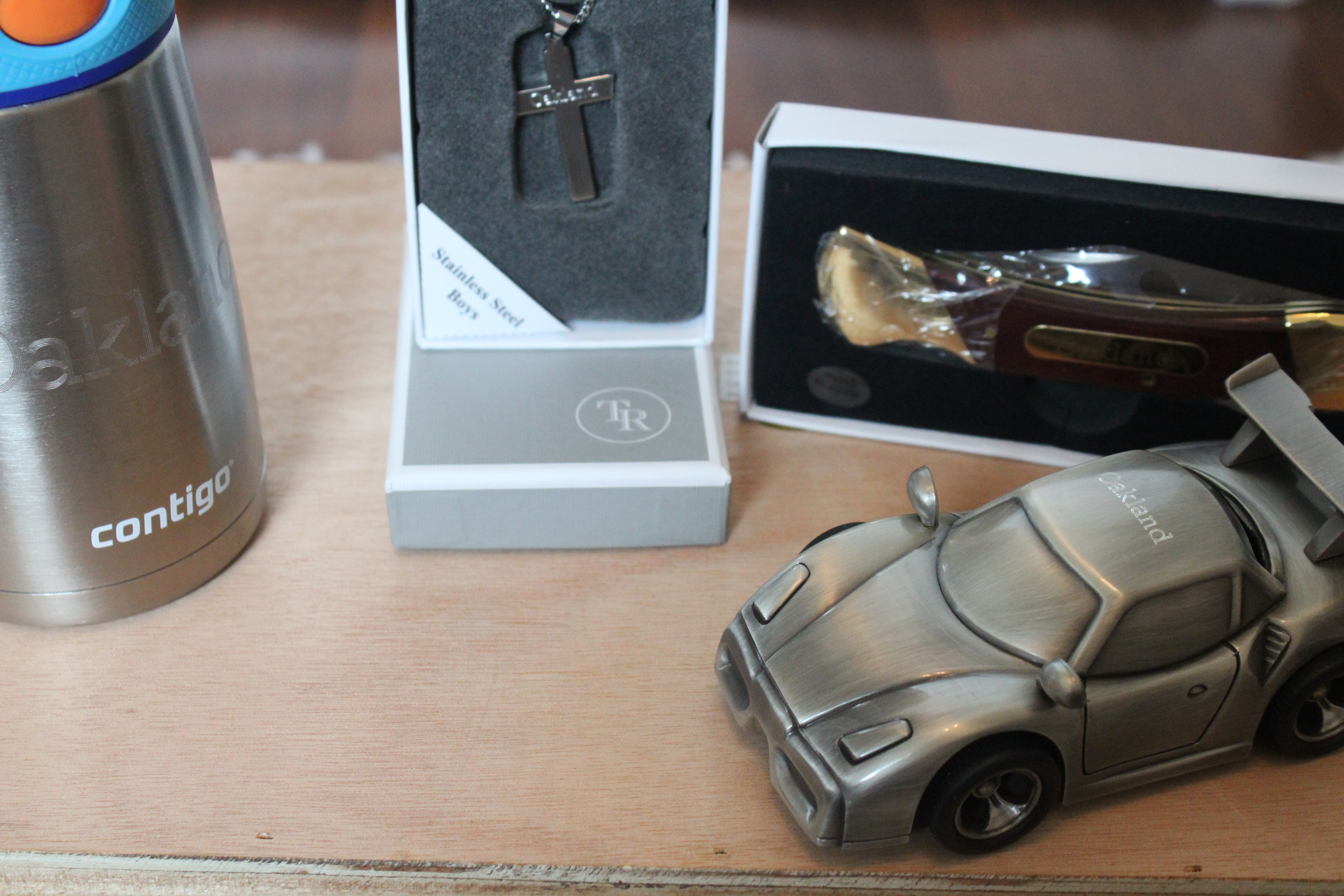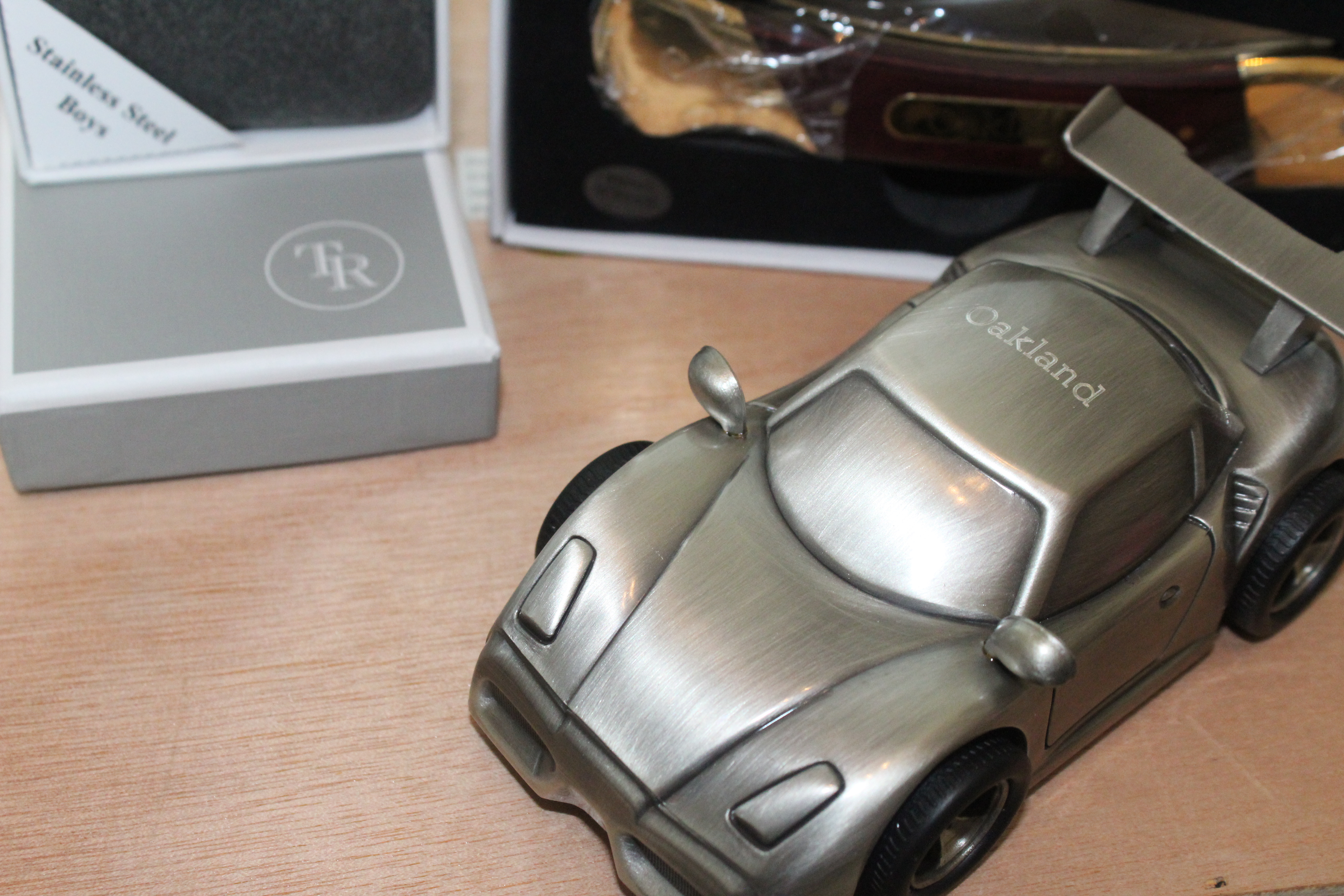 Oakland is at a little harder age for gifts because I didn't want to just get him toys. I wanted to give him practical gifts he will actually use. I chose heavy duty bank to hold his change, a cup with his monogram engraved on it, a stainless steel cross necklace with his name on it( so he can match his dad), and his first knife. He takes after his daddy when it comes to being outdoors and wants to hunt like him. This knife is a bit large but it's one he will have and remember for the rest of his life. It won't be kept in his room… don't worry, haha! Plus his name is engraved on it also!
That's what I love about Things Remembered is that they can put any name/monogram on all of their products! You want to remember special moments in your life and this company is fabulous at doing that!
Did you get your children gifts when they were getting a new sibling?It's definitely something to think about… just like push presents for moms. I haven't received a push present just given my kids gifts for pushing out a sibling!
What would you pick out if you were to shop at Things Remembered?
Thanks so much for taking the time to read this post!