Thank you to the Argonaut Hotel and Taj Hotel for providing our night's stay.
Also thank you to restaurants below for our amazing meals!
This post contains affiliate links.
After Jerod and I left Napa Valley we drove to San Francisco for two nights! We wanted to stay in Cali for a few extra days because we wanted to make time for us. We were celebrating out 9 year anniversary! We actually left Napa the morning the fires started. It was devastating to see what we were driving away from. We walked out to ashes everywhere. We arrived in San Fran and could still smell the smoke.
Arriving in San Fran was so amazing. Seeing things that I had only seen on TV and in movies was pretty cool. We arrived at the Argonaut Hotel and let me just say that this hotel was amazing and in the perfect spot! Located in Fisherman's Wharf San Francisco the Argonaut hotel is a grand building built in 1907 of exposed brick.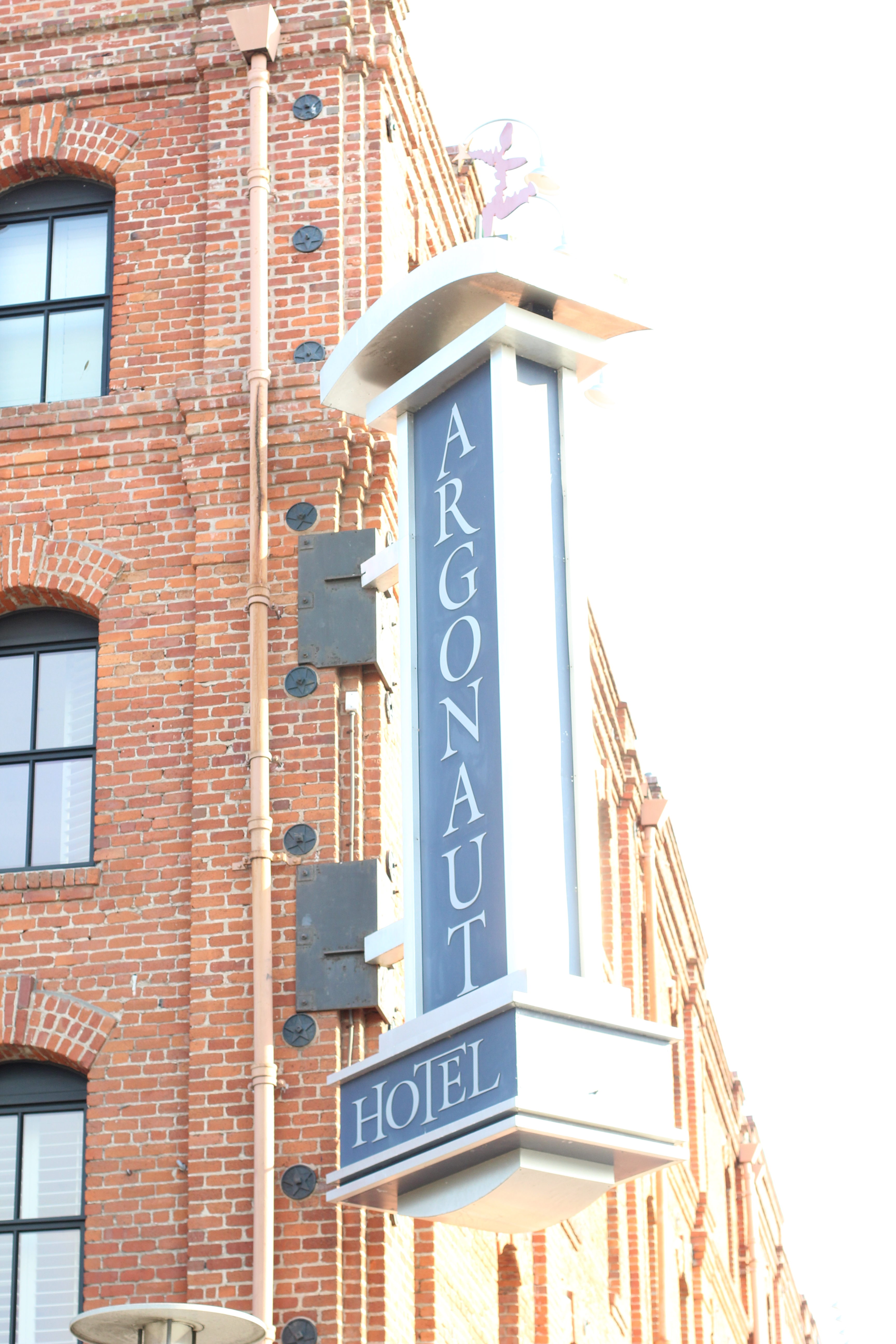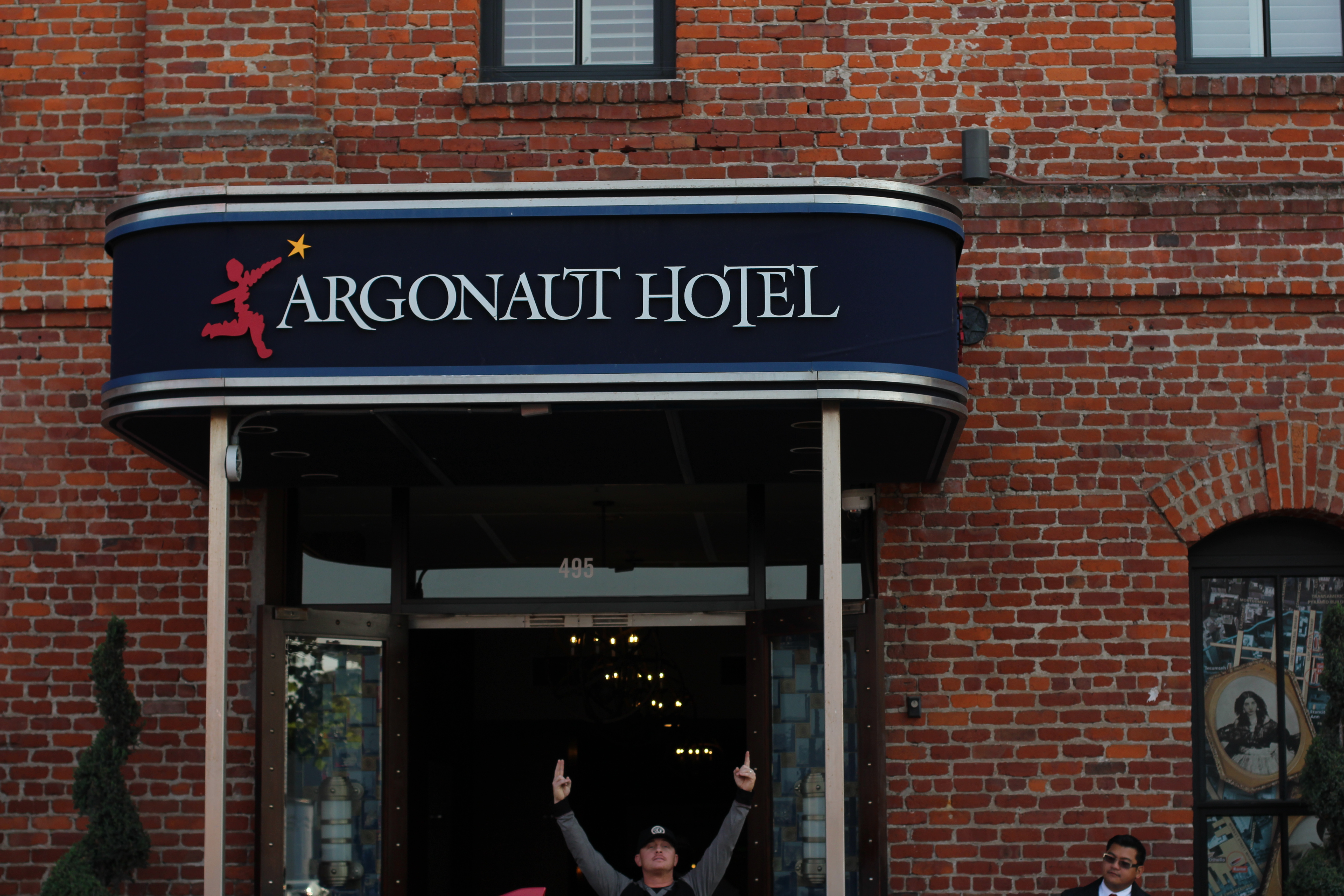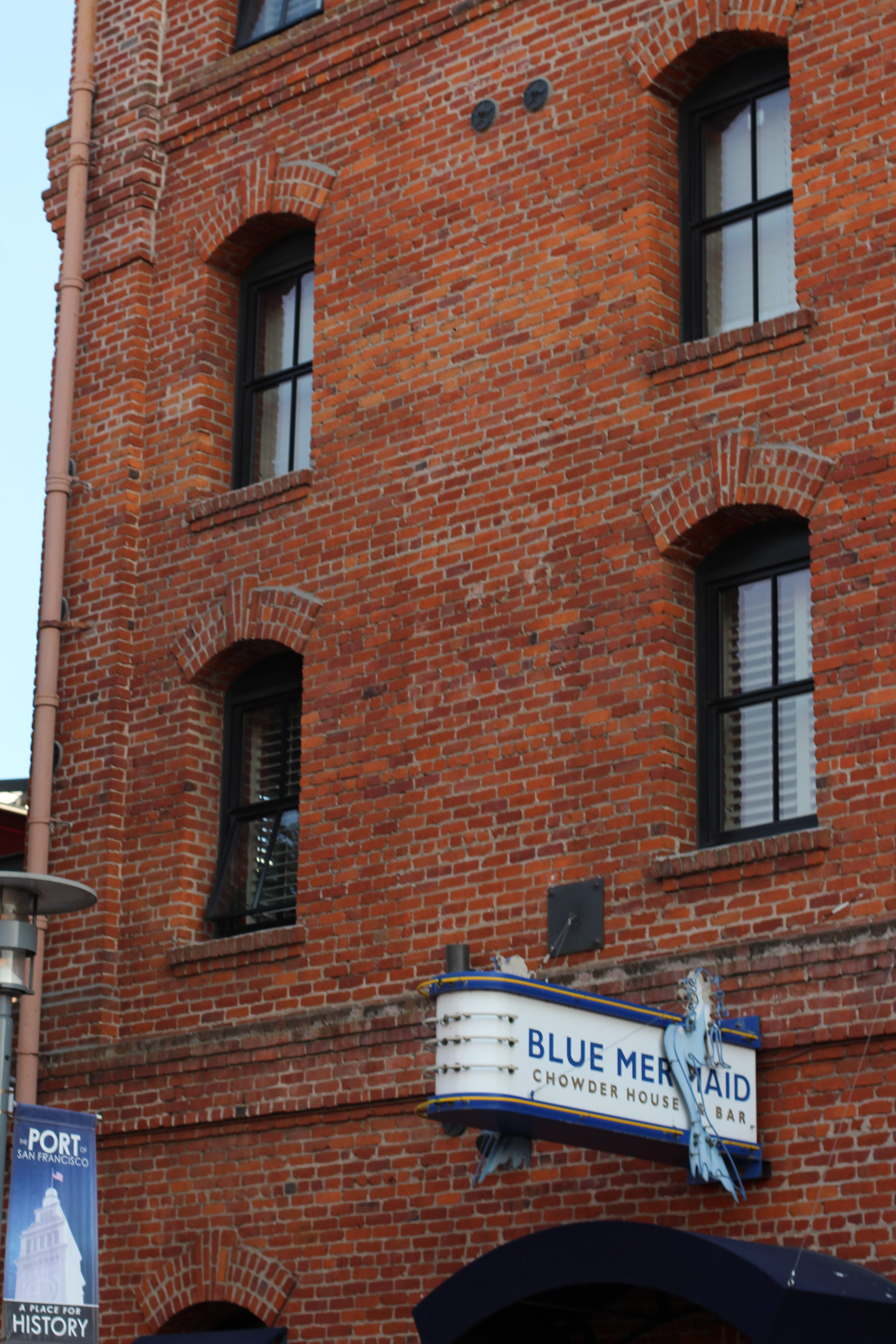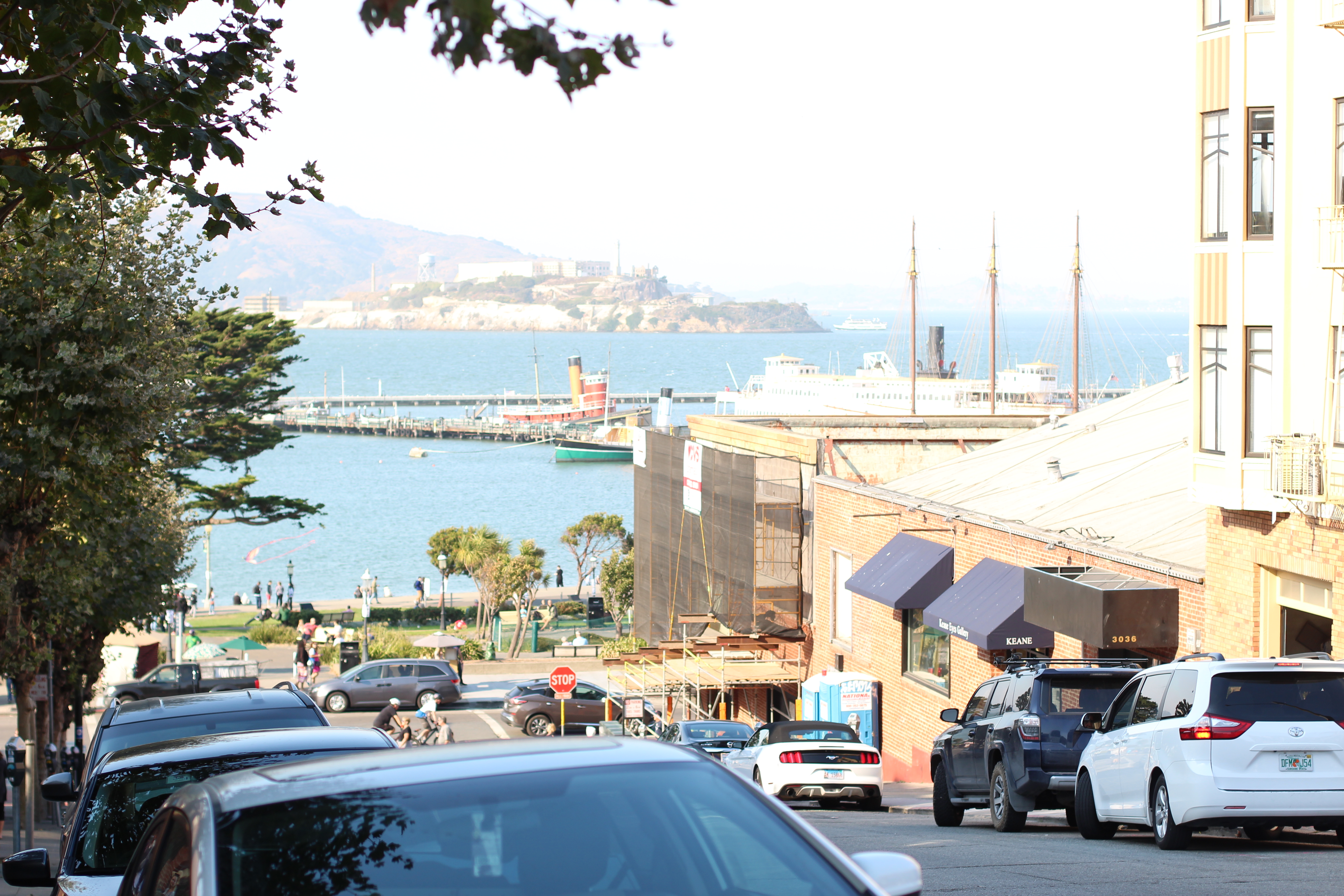 It was located in the Fisherman's Wharf and central to so many cool places! We had a phenomenal room with a view of the wharf! The room was massive and it was above the amazing restaurant The Blue Mermaid!
We arrived, ate clam chowder ( for the first time), and walked around the wharf! My friend Ashlie met up with us we visited the Ghirardelli Factory and had delicious sundaes! We went and saw the Painted Ladies and then did a little shopping for our kiddos!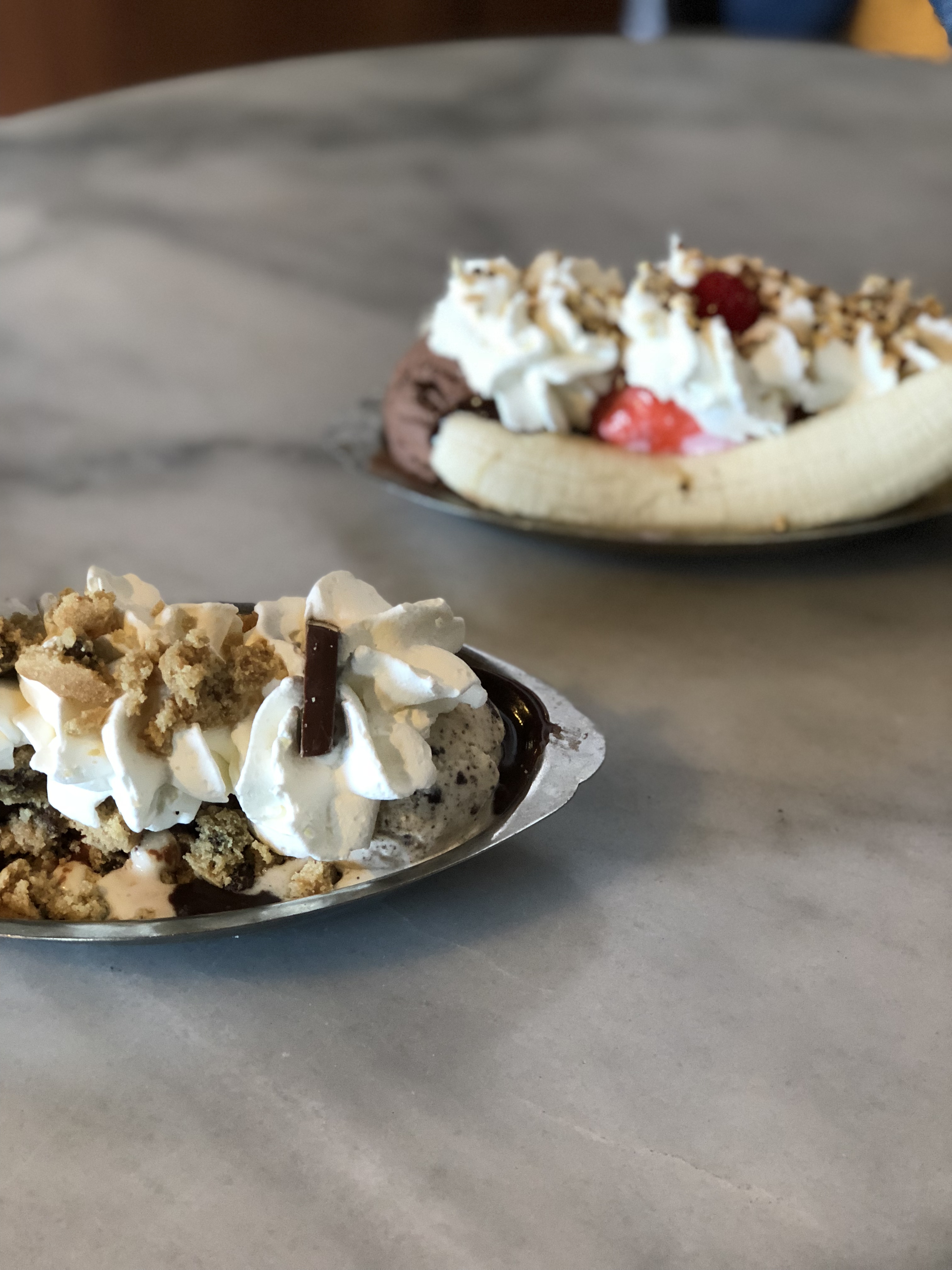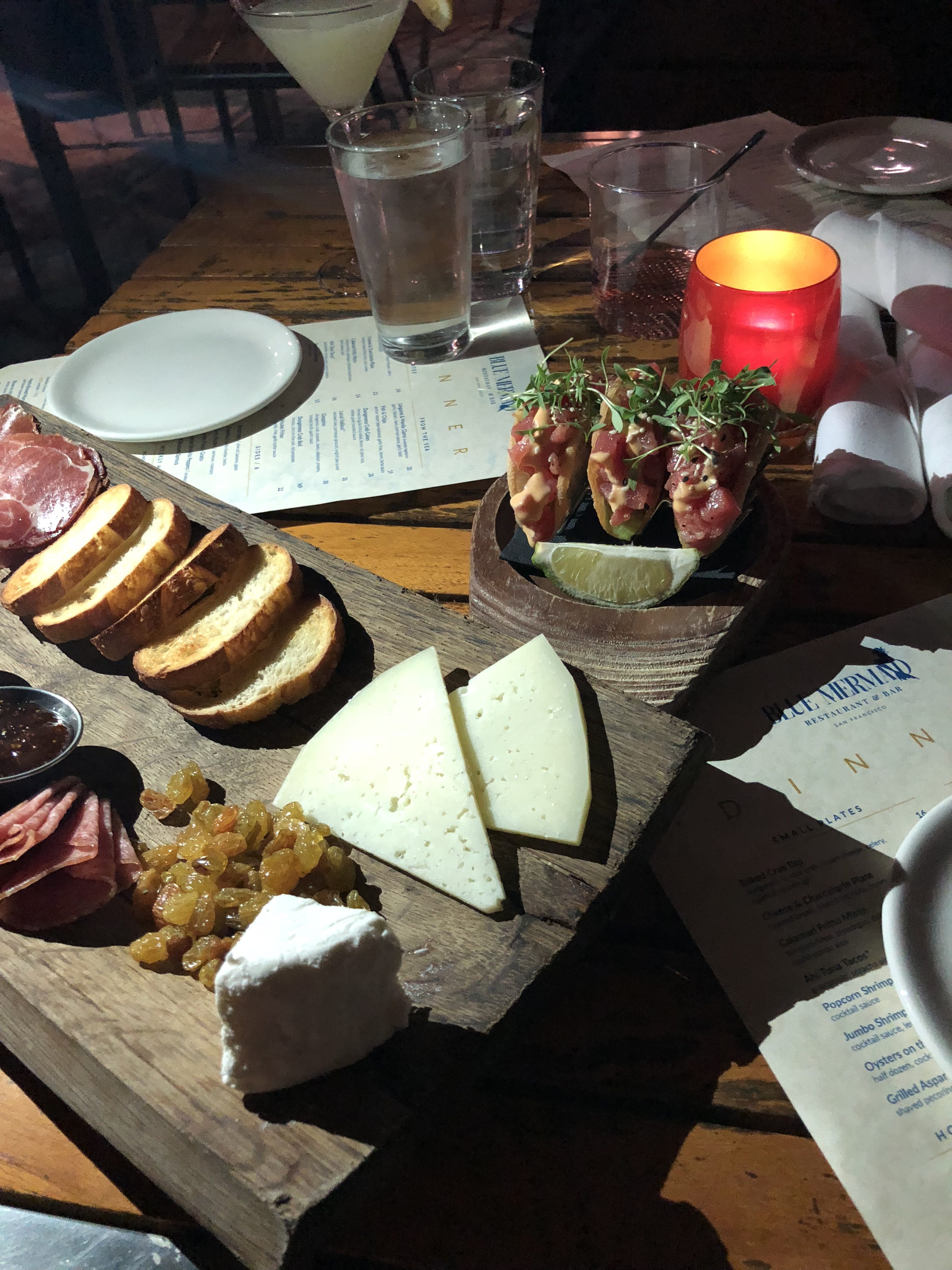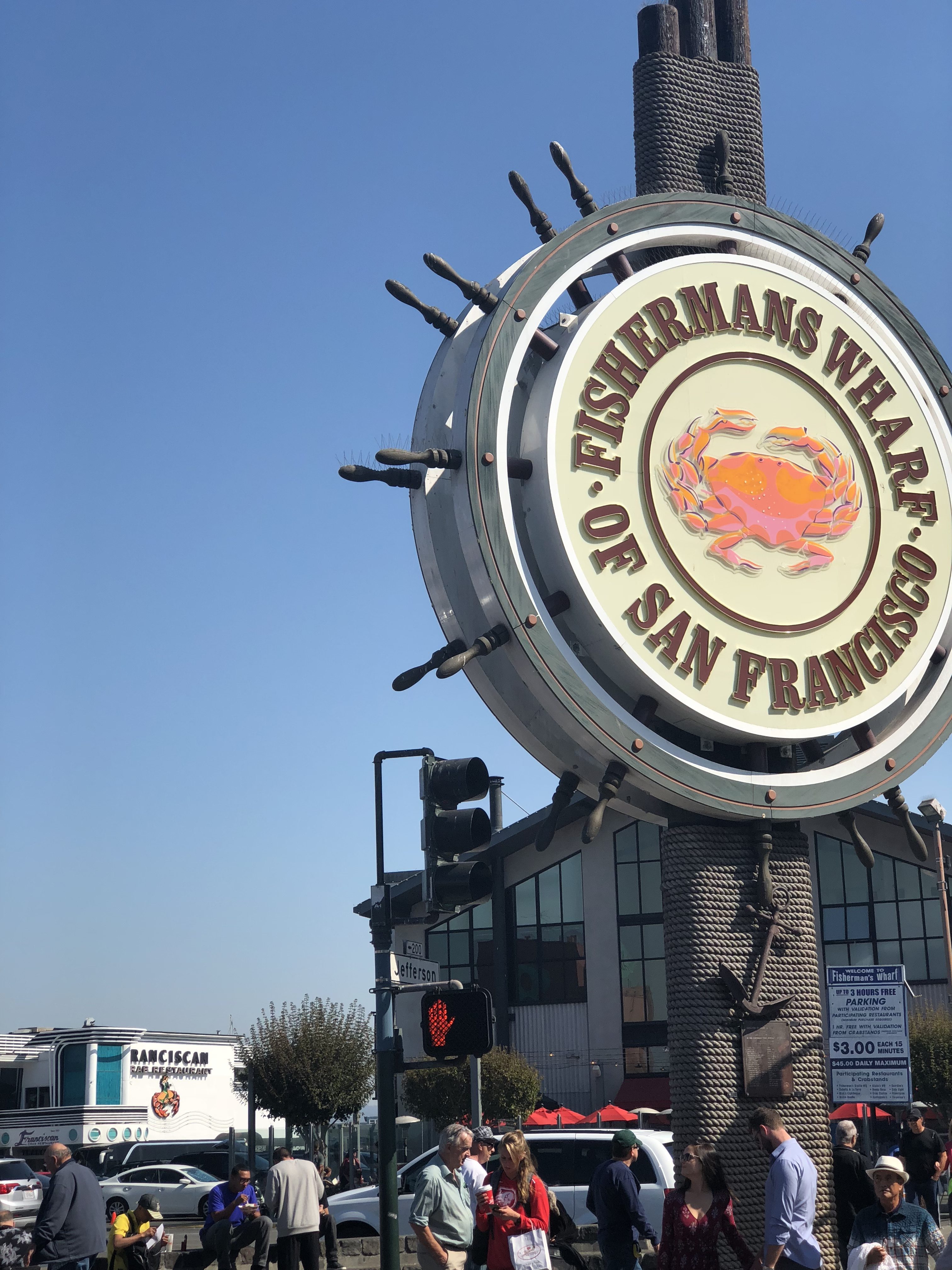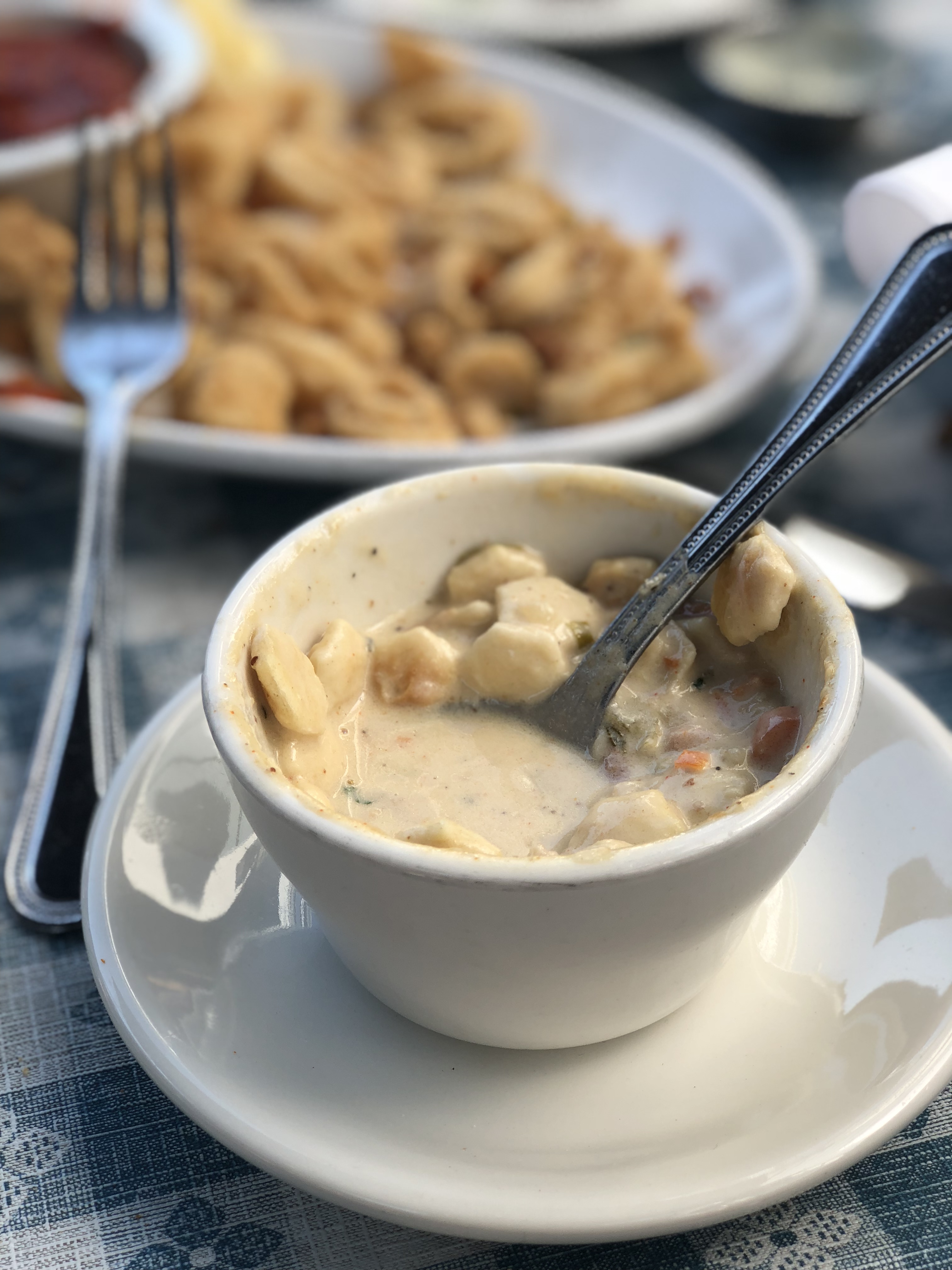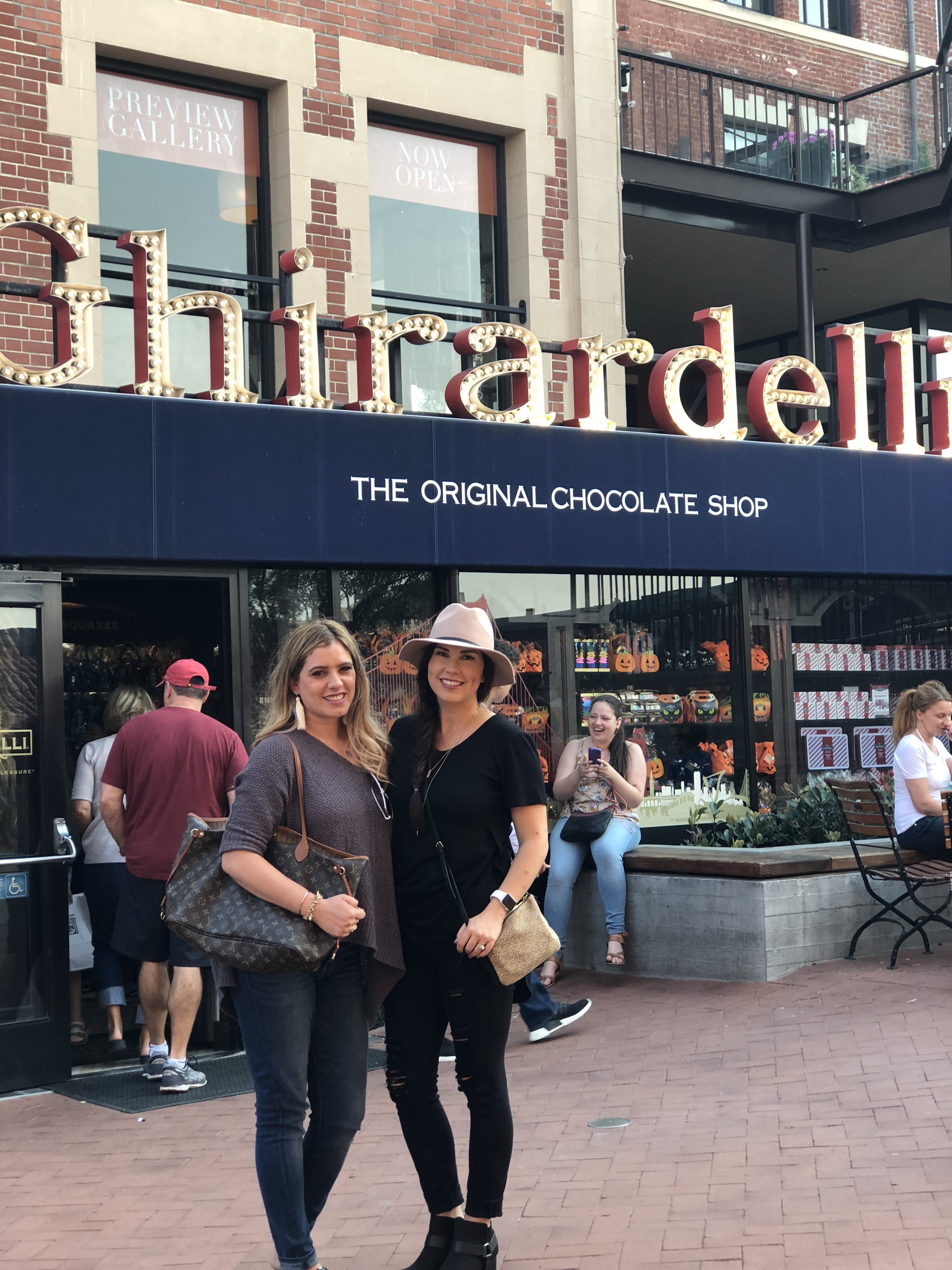 After one night at the Argonaut we headed to another part of town and stayed at the Taj Hotel in Union Square! This hotel one of San Francisco's most prominent landmarks.  The hotel was built over a century ago, and is at the most prime location in San Francisco , along Stockton Street at Union Square. It is close to the city's financial district, premier art galleries, museums, as well as dining, nightlife and shopping destinations.  It is a  20-minute drive from the international airport!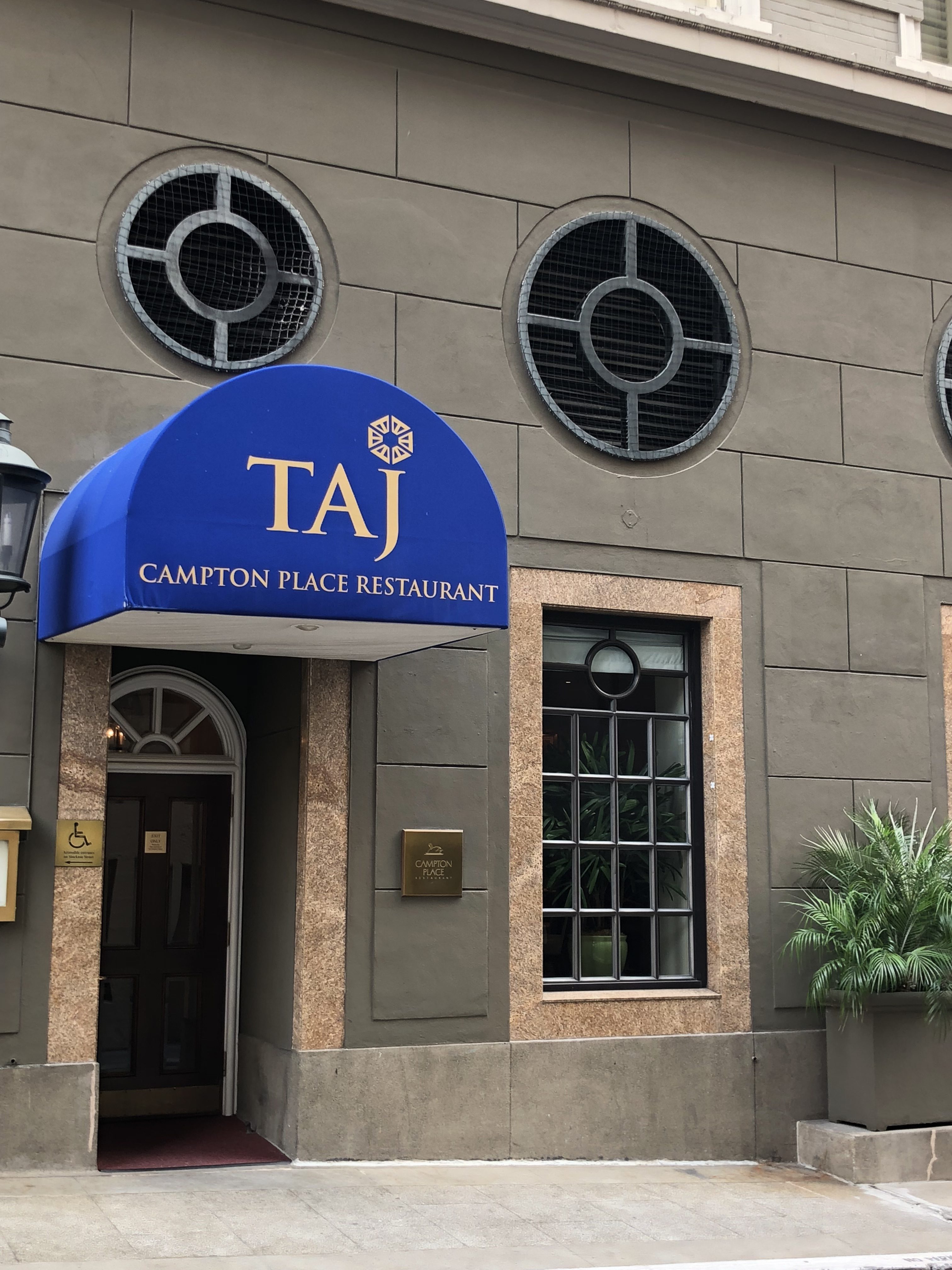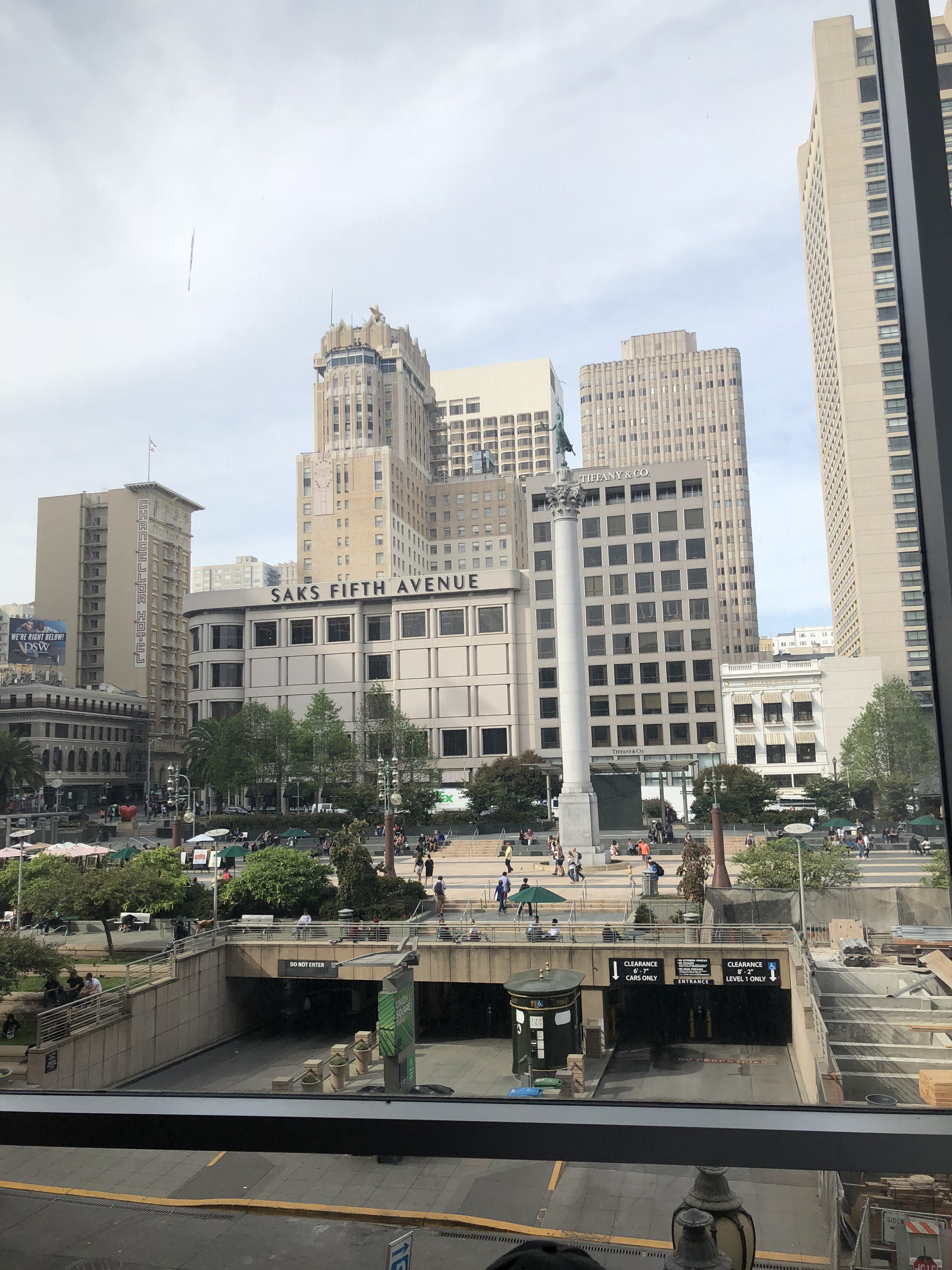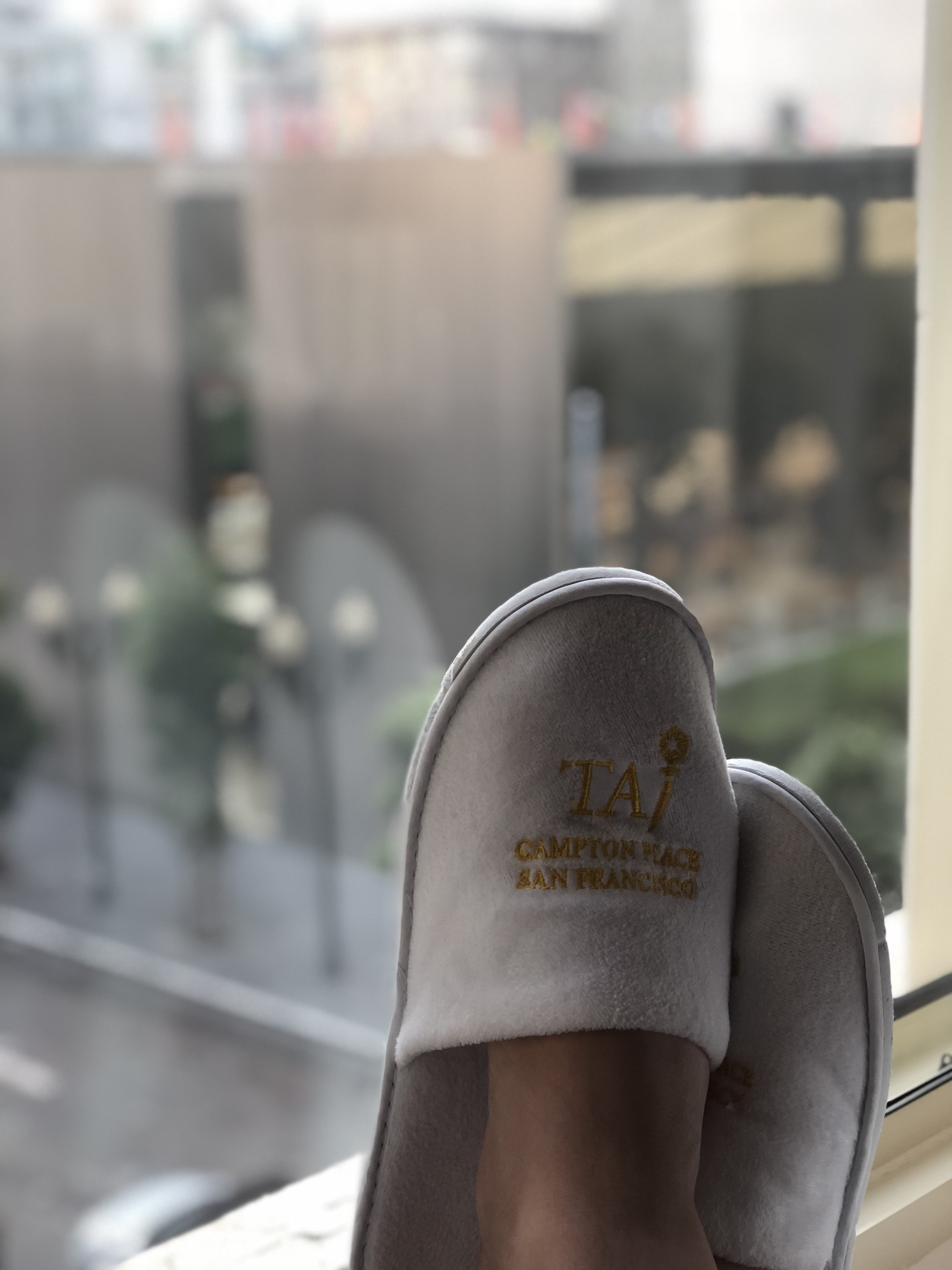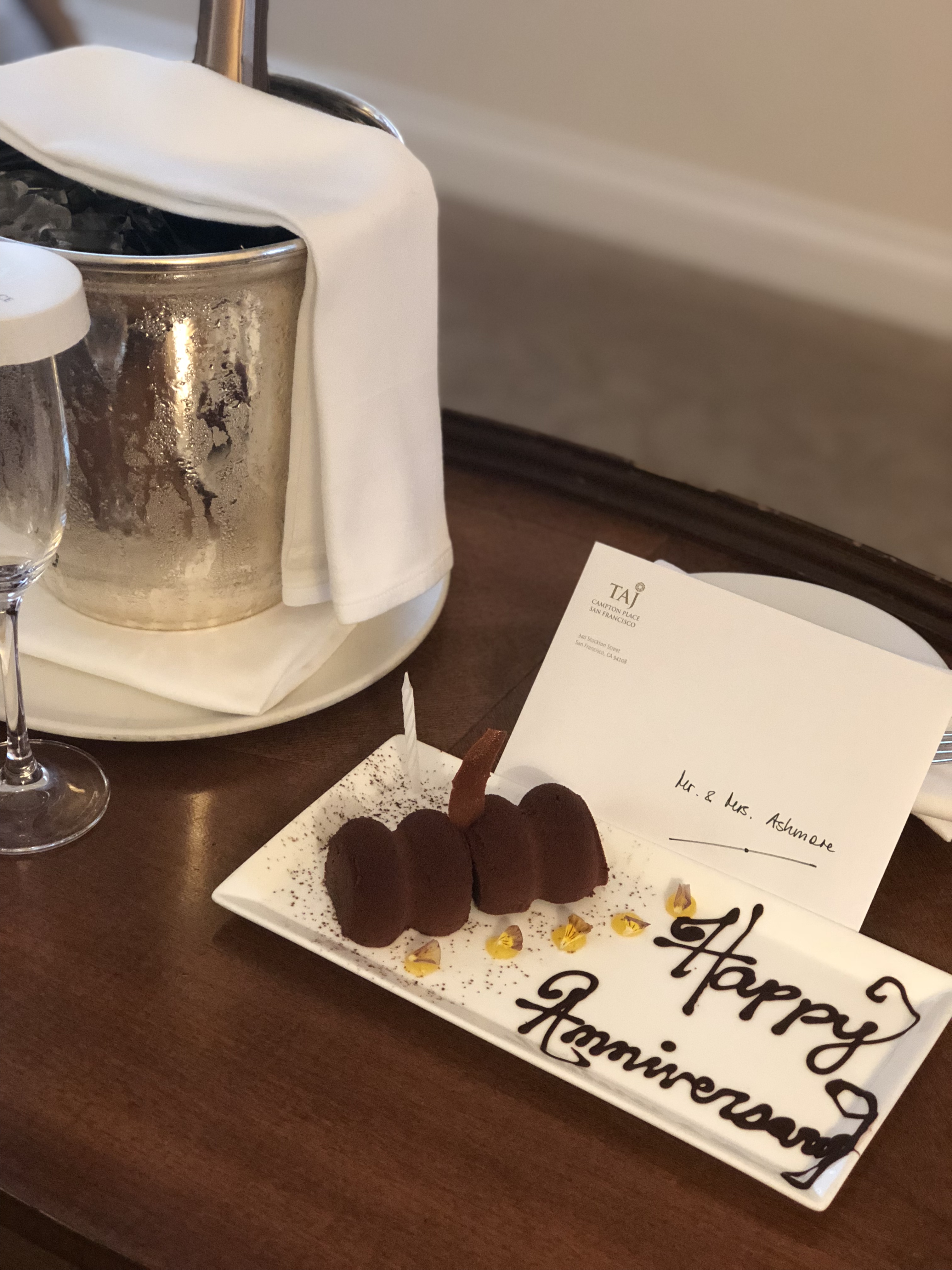 We ate at the two-Michelin-starred Campton Place Restaurant, where a European-Californian sensibility combines with a Spice Route influence to result in a mélange of flavors. They had exceptional service to make it one of the best fine-dining restaurants in San Francisco.
We had the pleasure of eating at two other fabulous restaurants, Tratto which carries a flavorful menu of simple, delicious and shareable dishes coupled with casual, communal-style dining creates a neighborhood bar experience inspired by the Italian happy hour tradition of "aperitivo." I had the Spinach tagliatelle, meat sauce, pecorino! It was SO good!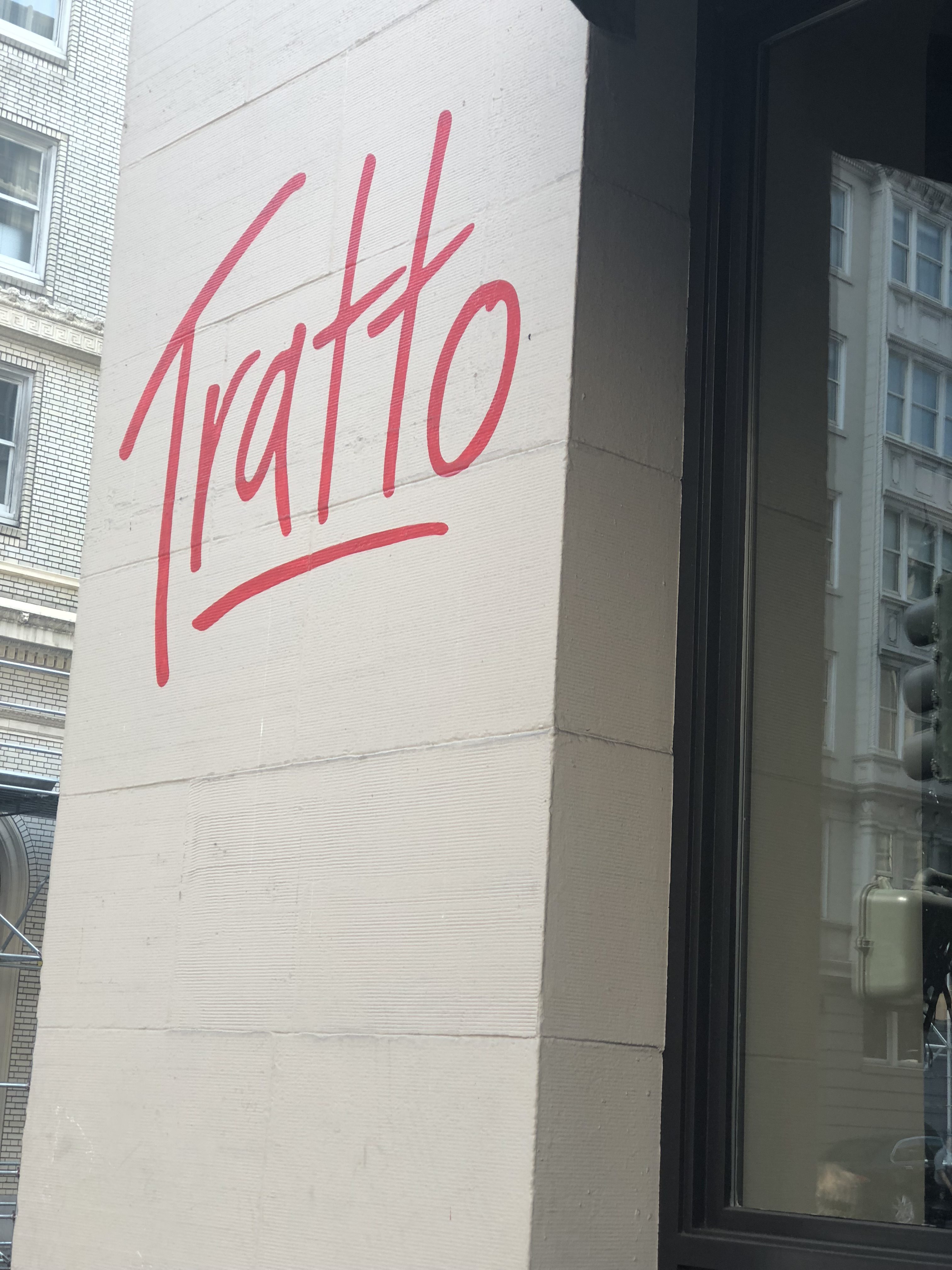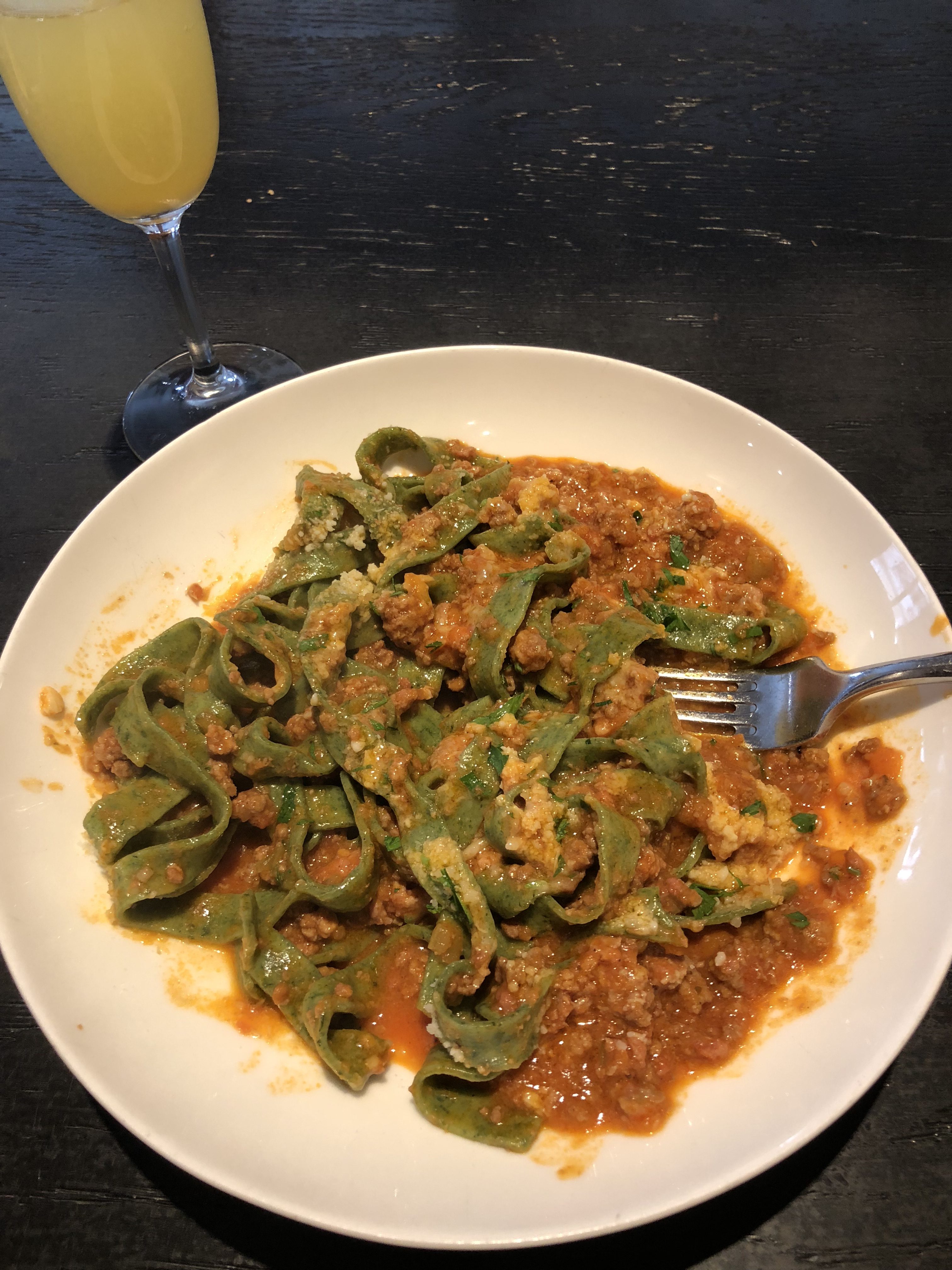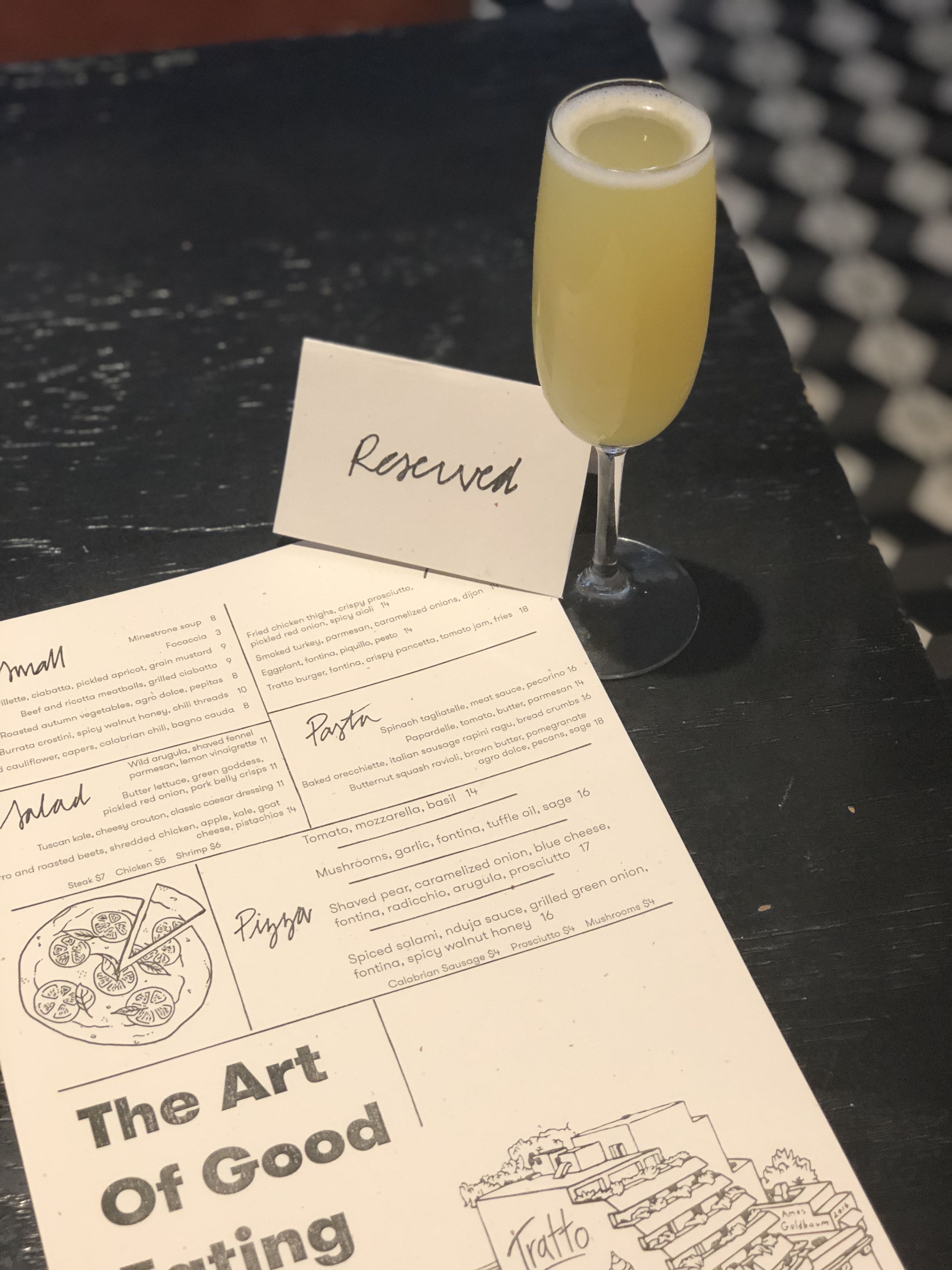 The other restaurant we went to was M.Y. China at Westfield San Francisco Centre and it did not disappoint! Every single thing. we ordered was superb! If you're staying in Union Square you must try both of these restaurants!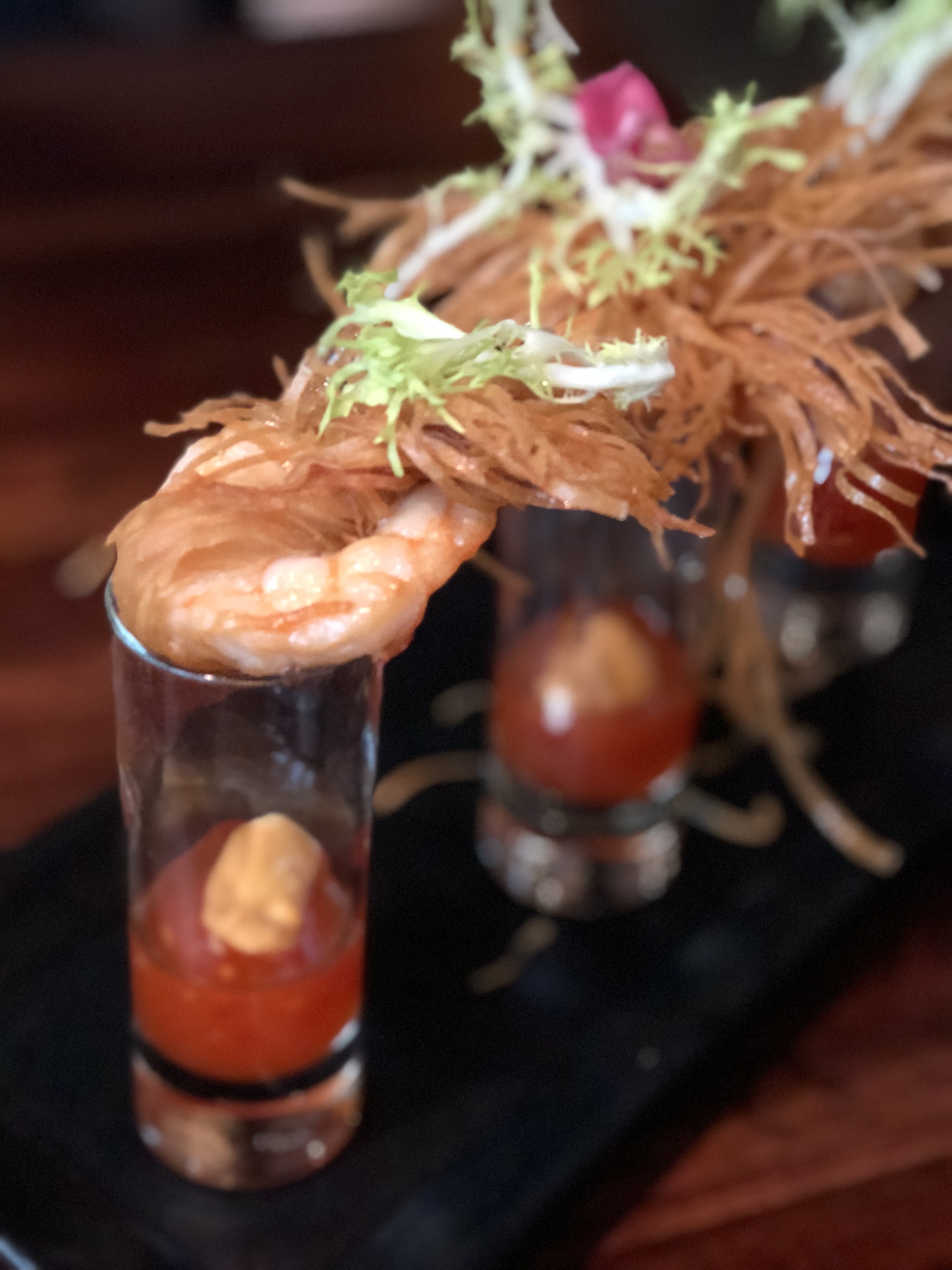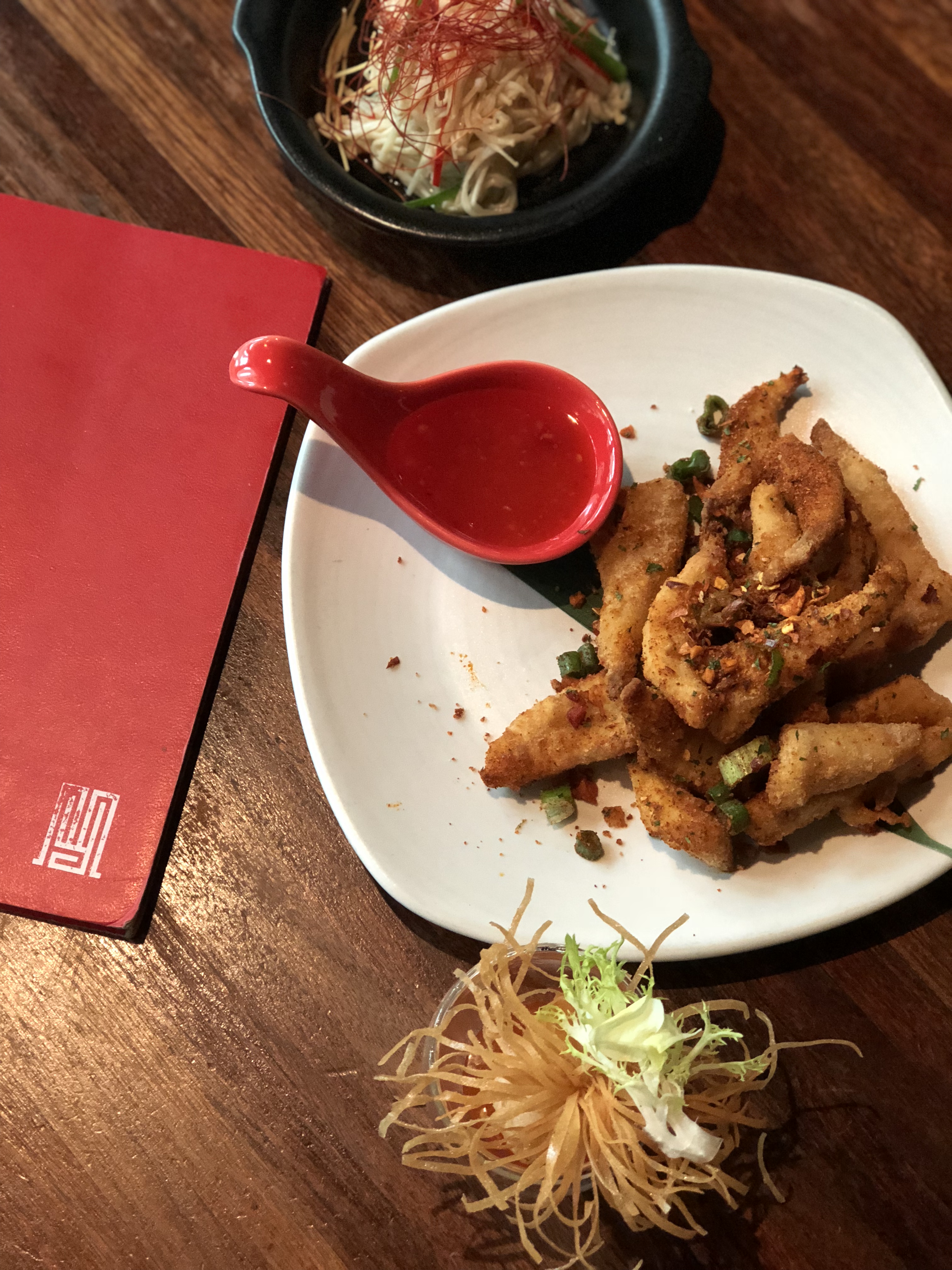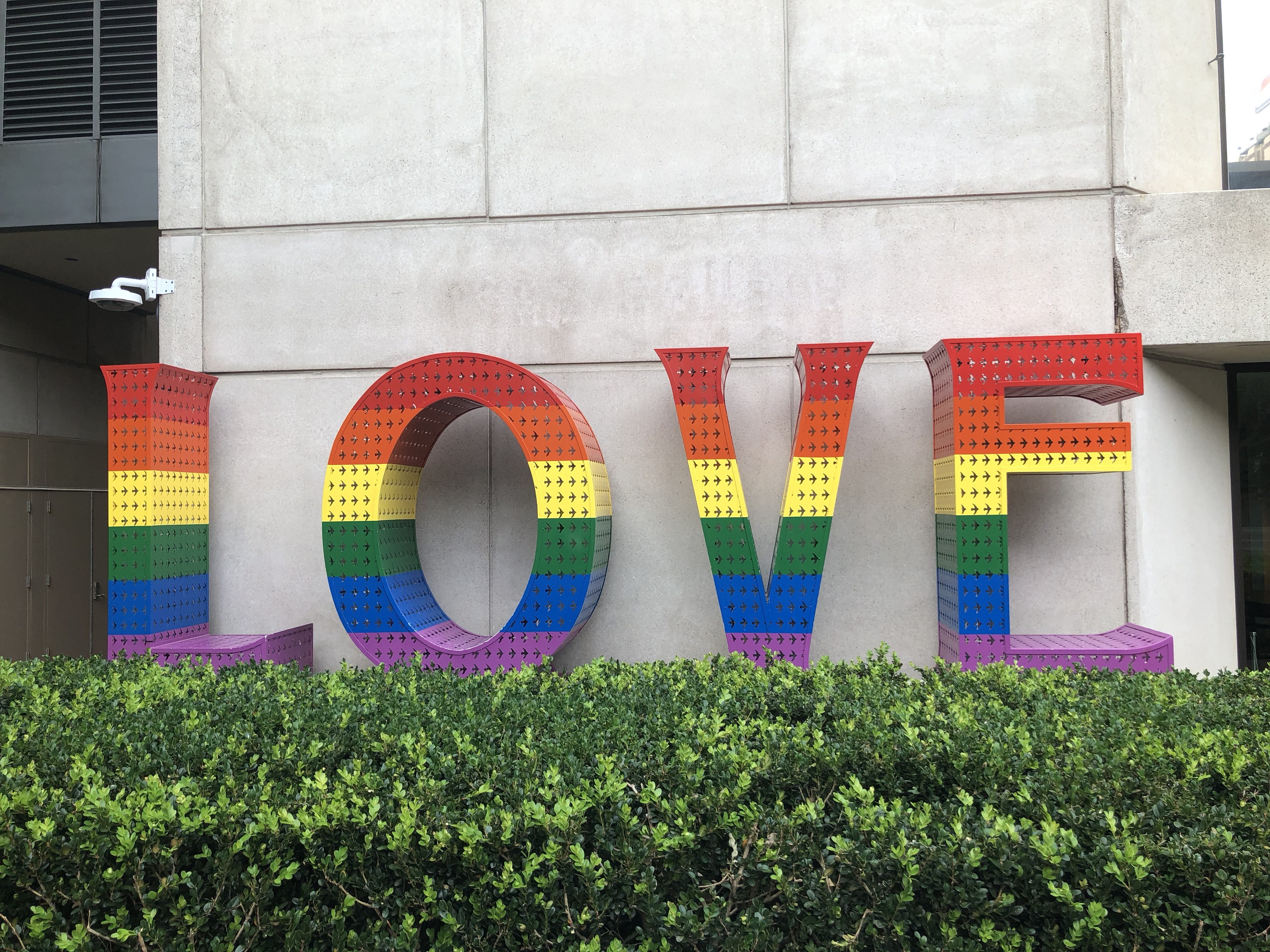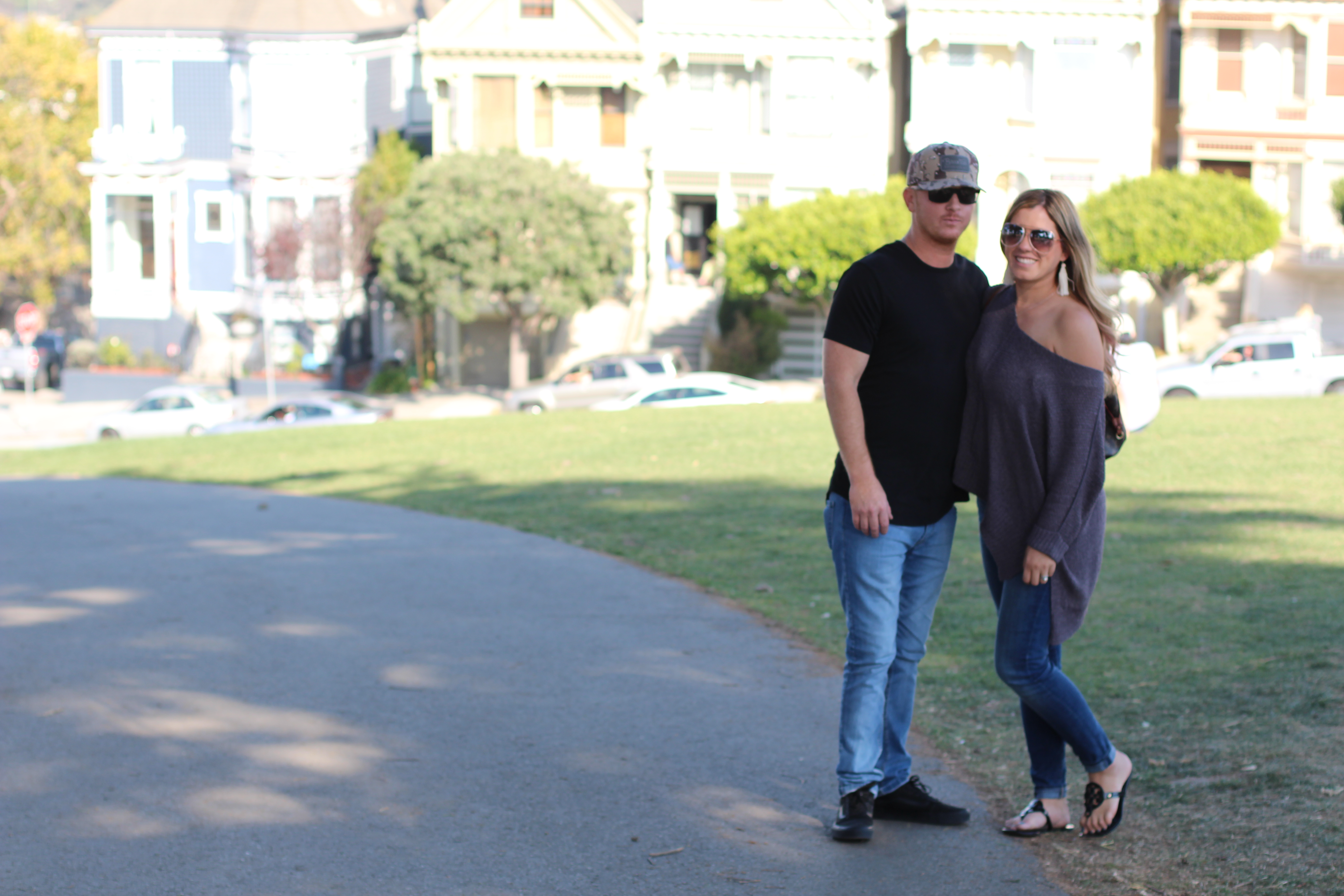 Jerod and I celebrated out 9 year wedding anniversary on this trip! I am so grateful to be married to a man as amazing as he is. We had the best time, laughed a ton, slept in, and ate amazing food together! I am extremely thankful that my blog allowed us to go on this fabulous trip!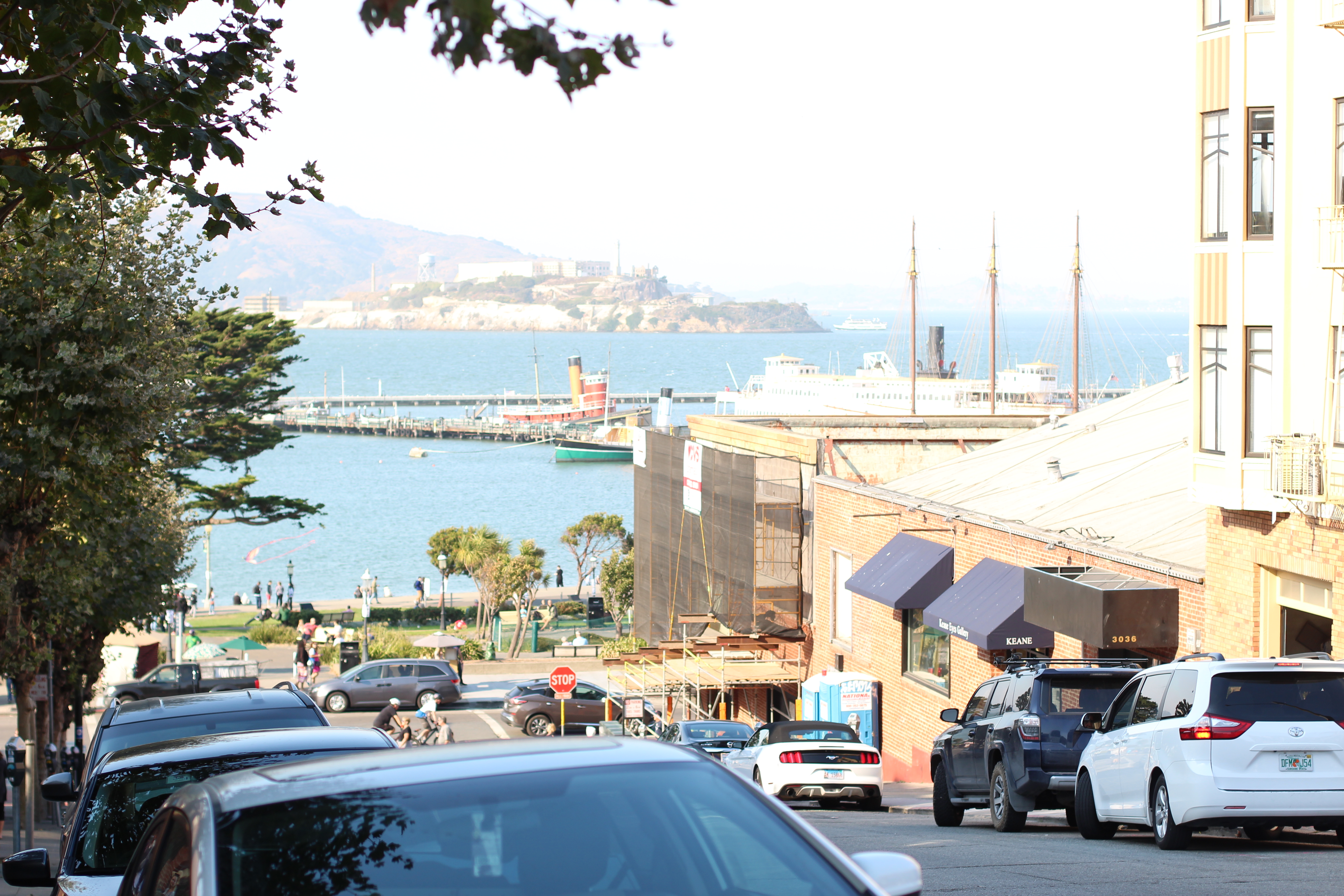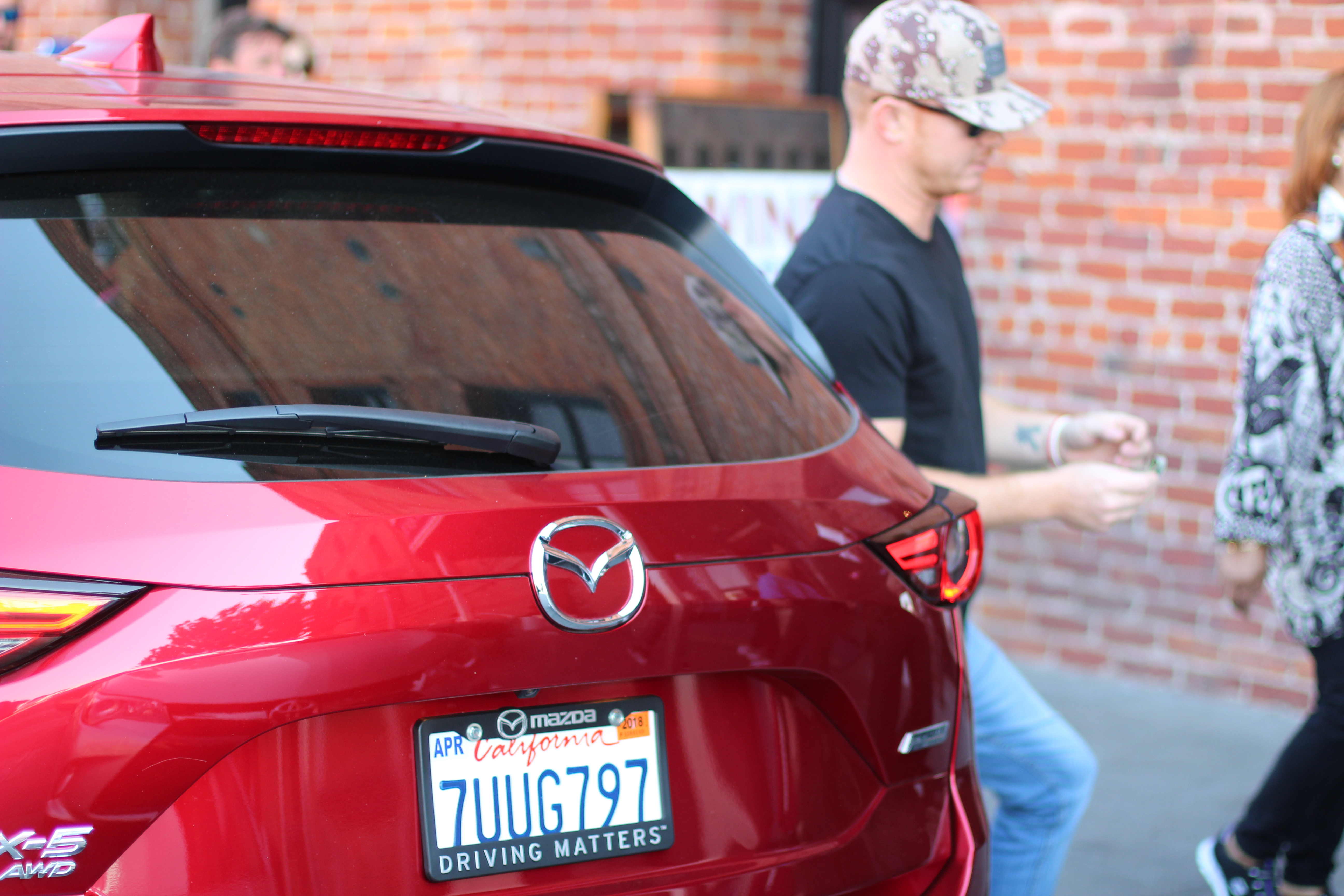 We had the pleasure of renting a Mazda CX-5 and it was perfect for our trip! It got great gas mileage and had plenty of room!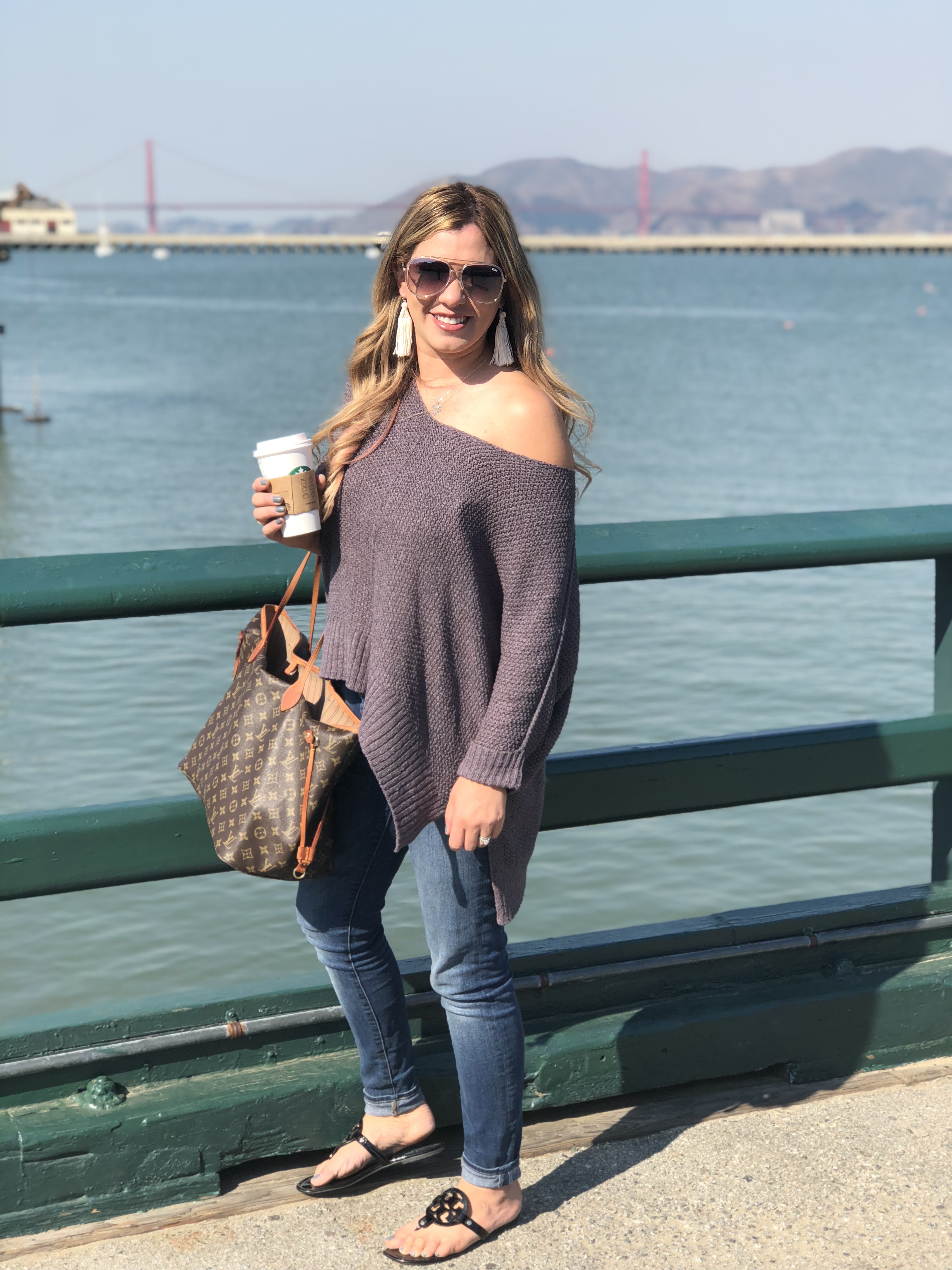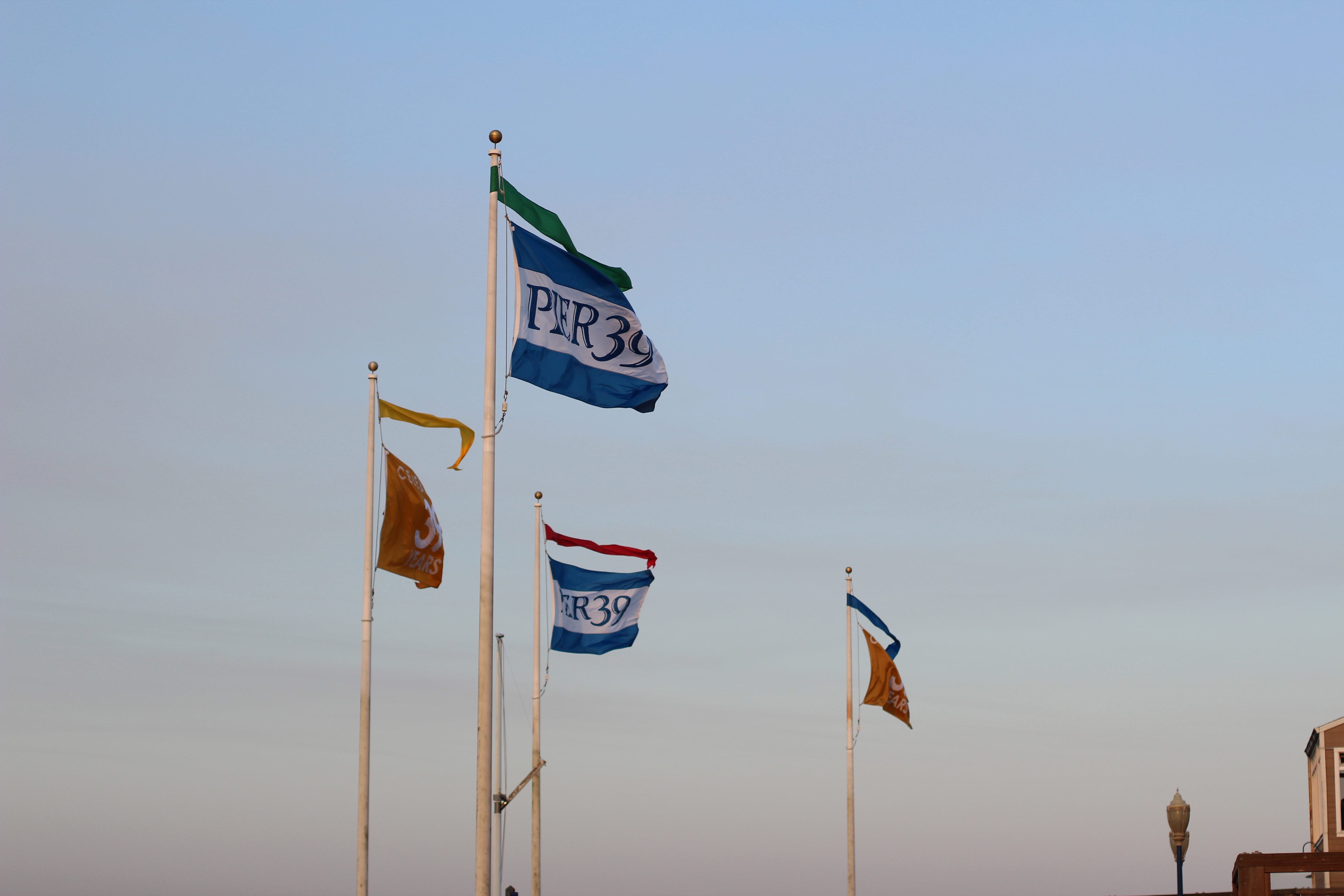 Thanks for reading!!