Thank you Hotel Galvez for sponsoring this post.
One thing I love about living in Houston is that we are about an hour away from a beach! I hadn't been to Galveston in probably 5 years. Ainsley and Leighton had never been until a few weeks ago.
We had the pleasure of staying at one of the oldest hotels in Galveston, Hotel Galvez. We had the best view of the beach!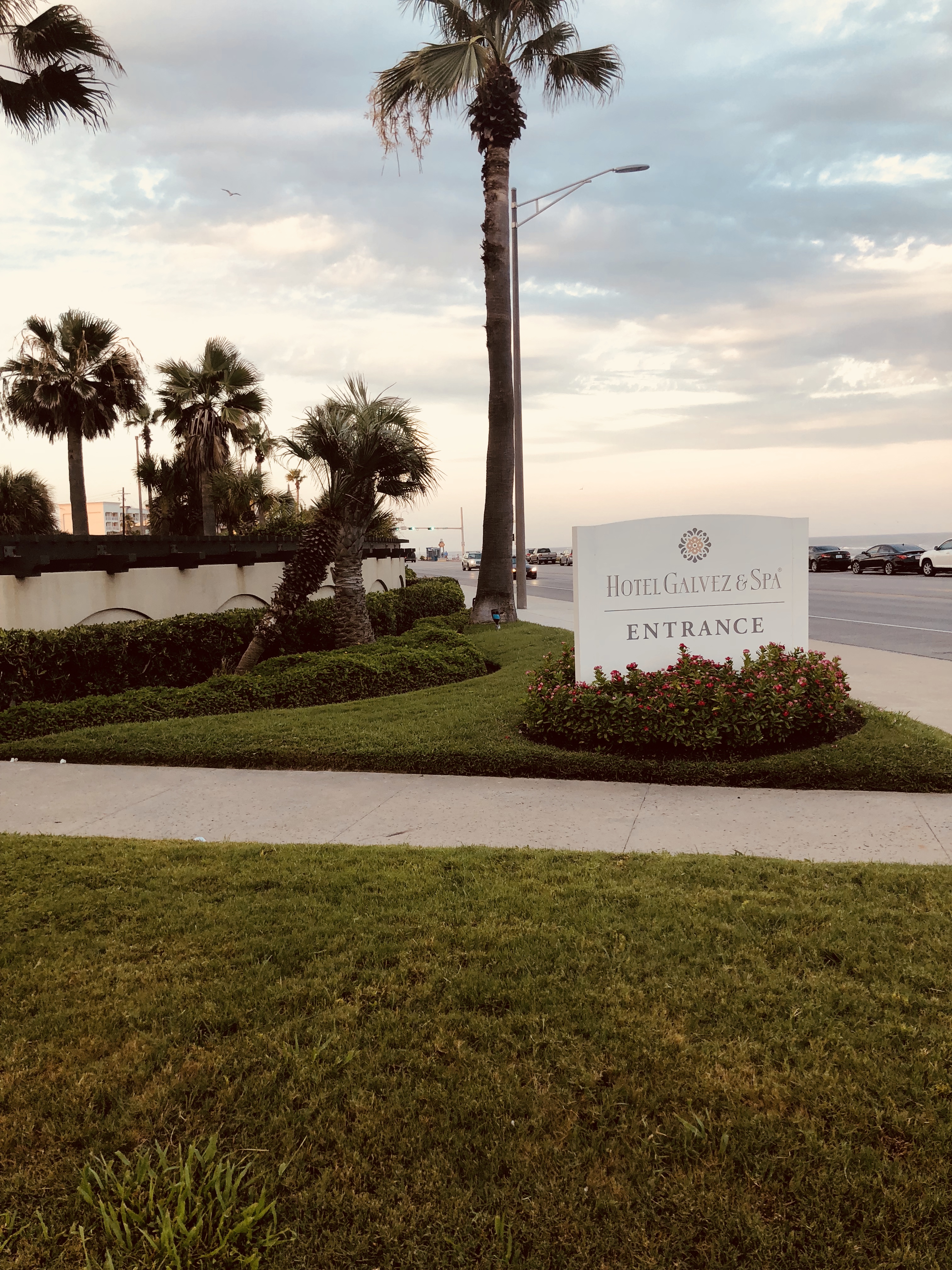 I had always wanted to stay there and never had the chance until now! So before we checked in Jerod and the kids read up on the hotel's history. My kids love ghost stories and anything about ghosts! This was really appealing to them. We read that there has been ghost sightings. At check in the hotel clerk gave the kids ghosts finders! They thought that was the coolest thing ever!
We got to our rooms and the kids were in heaven. They LOVE getting their own room. We always get a connecting room if we are able.  They offer a wonderful breakfast and the Spa was amazing! My mother in law and I got a massage and it was so nice! The Spa shop had the cutest jewelry! My MIL bought me a few adorable pieces!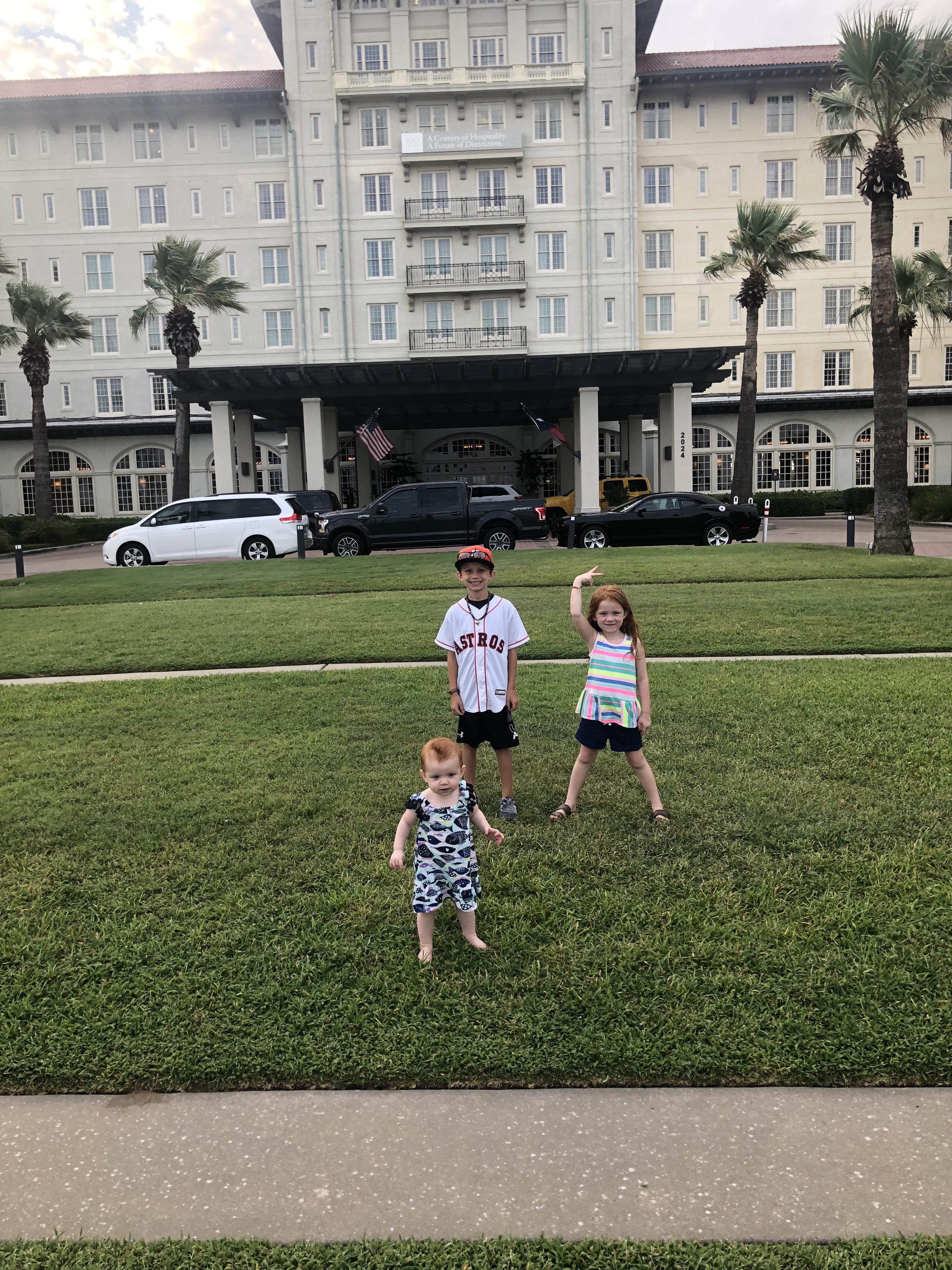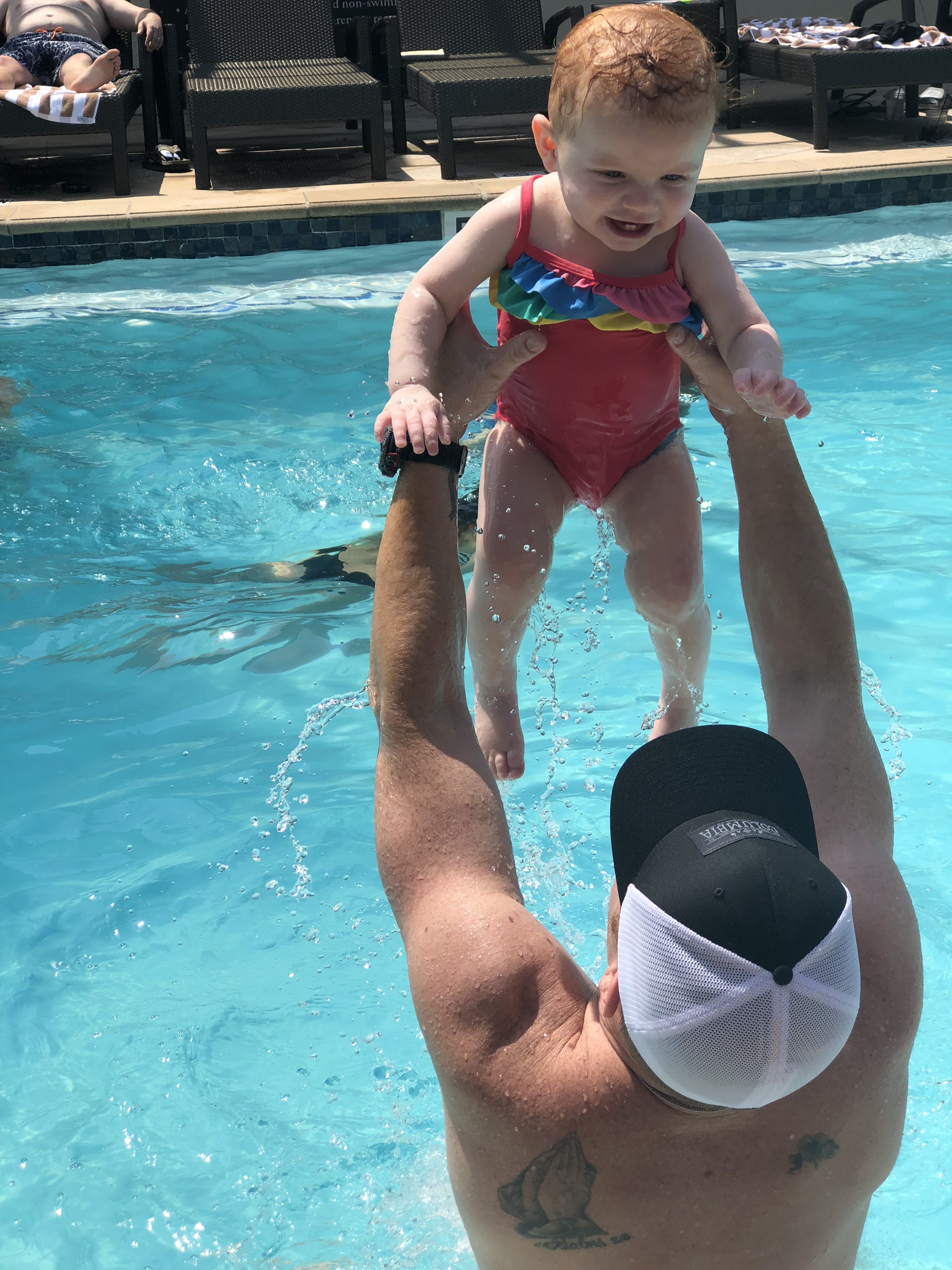 After check in we headed straight to the pool! We all had a great time and the pool side food/drinks were really good!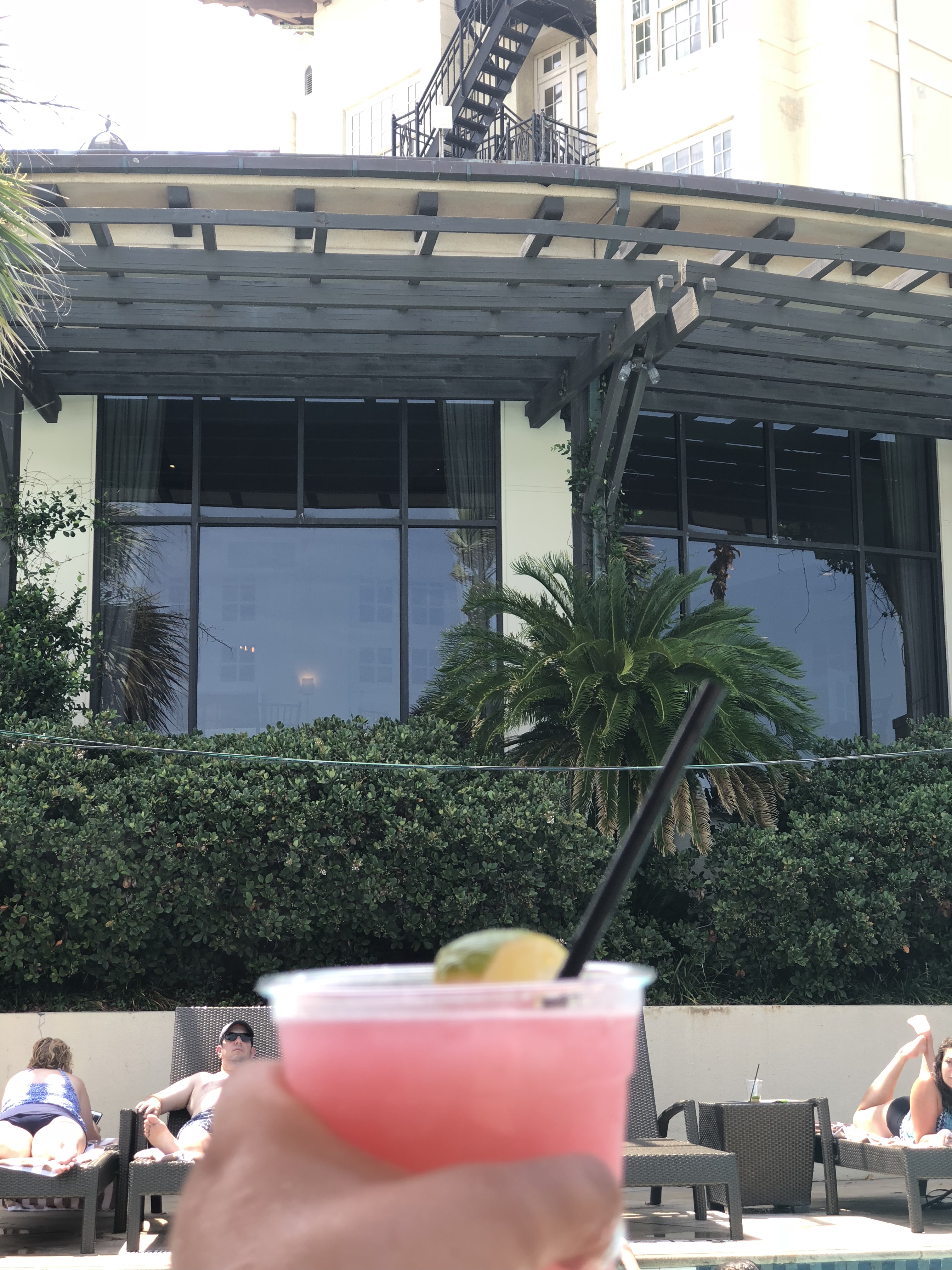 Their watermelon frozen margaritas were my favorite!!!!!!!!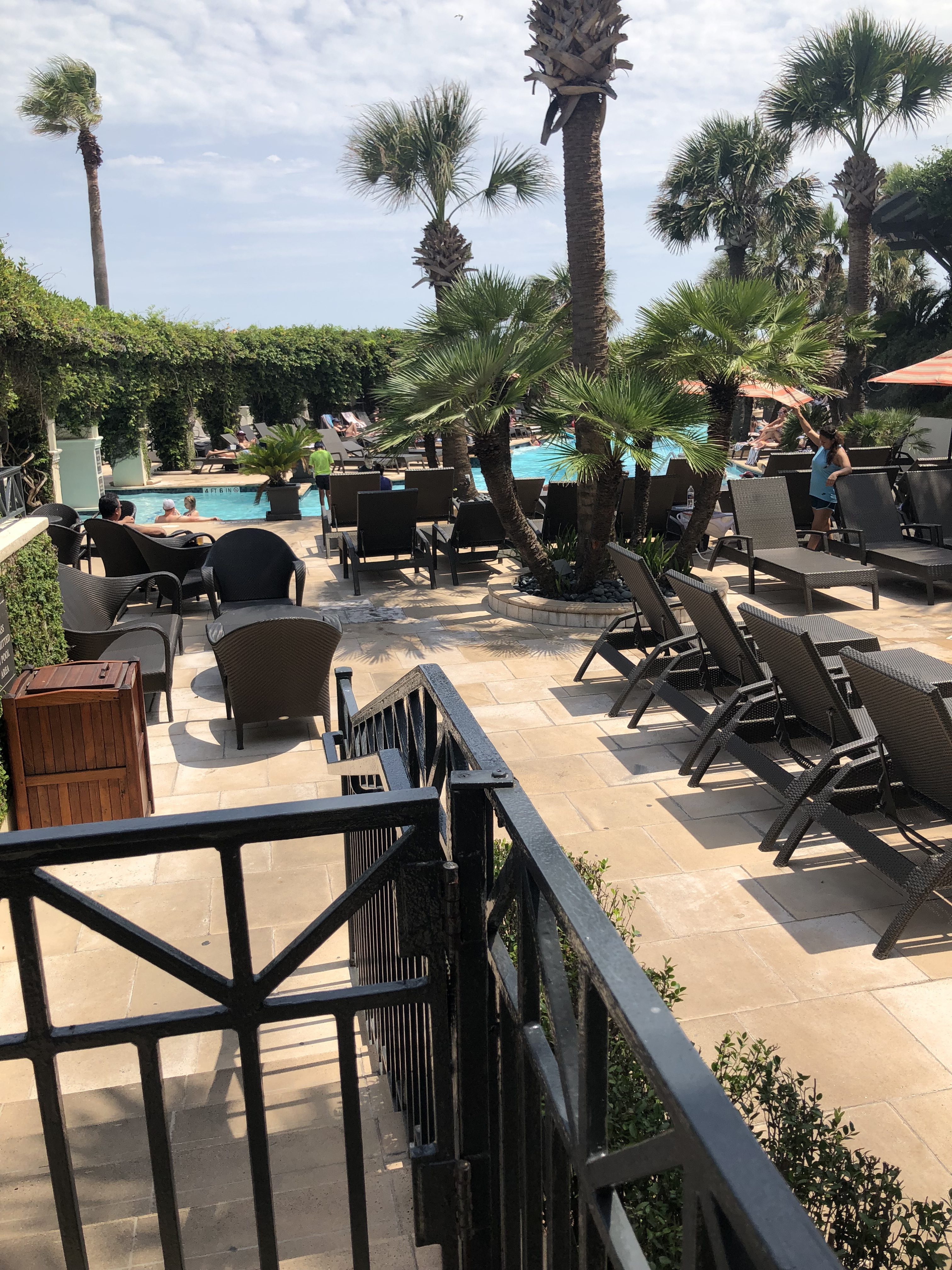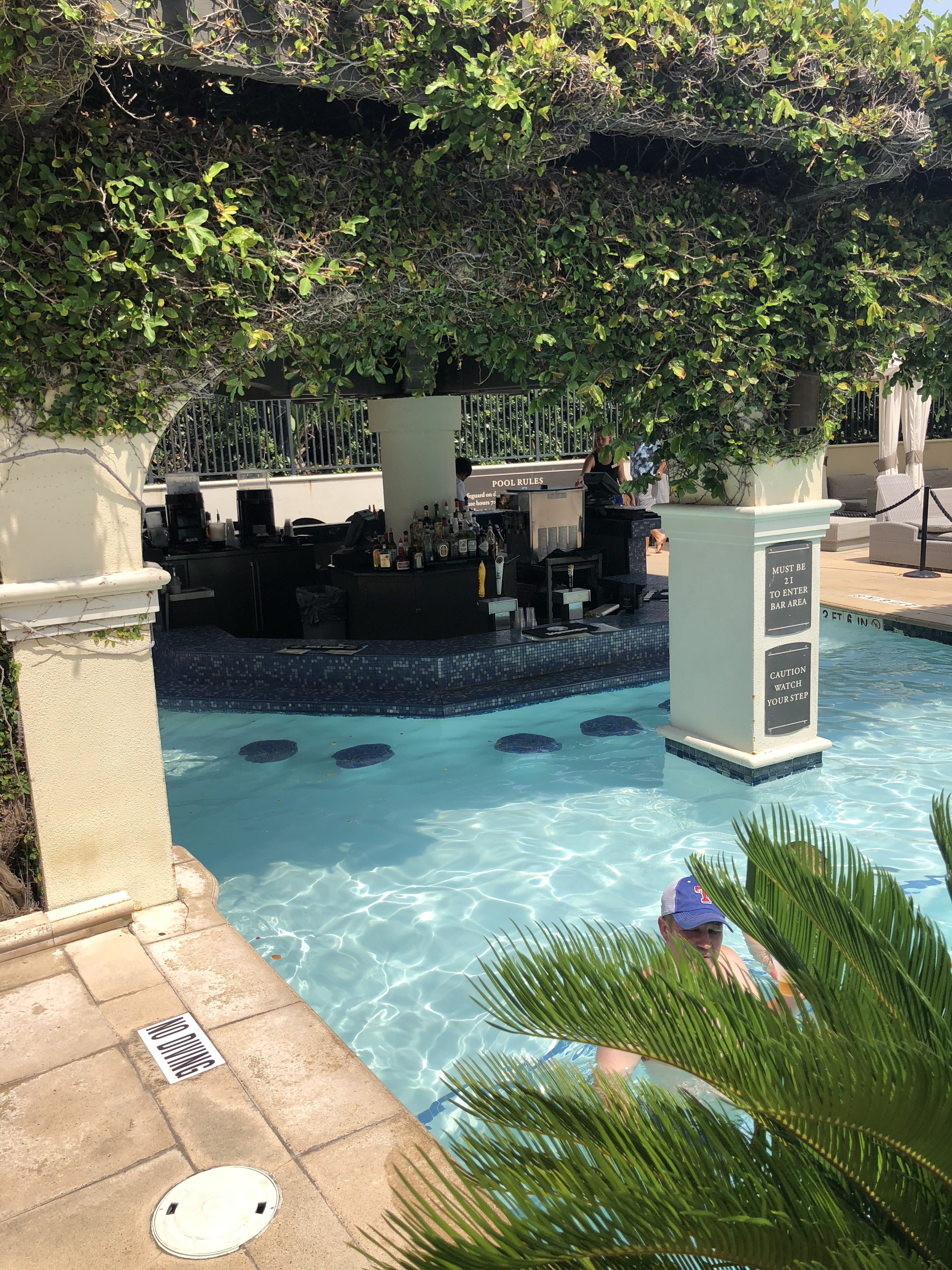 The swim up bar was nice for the adults!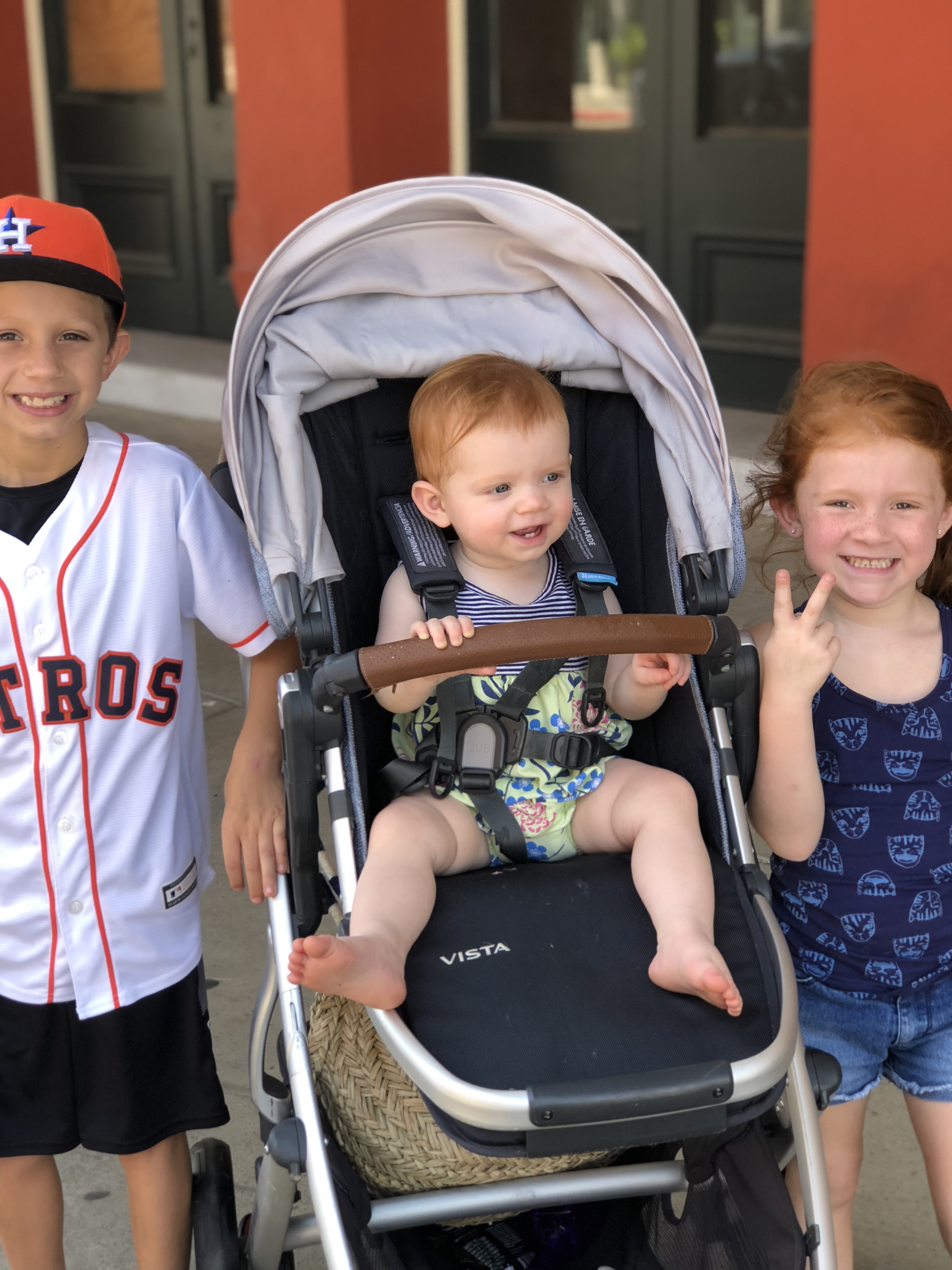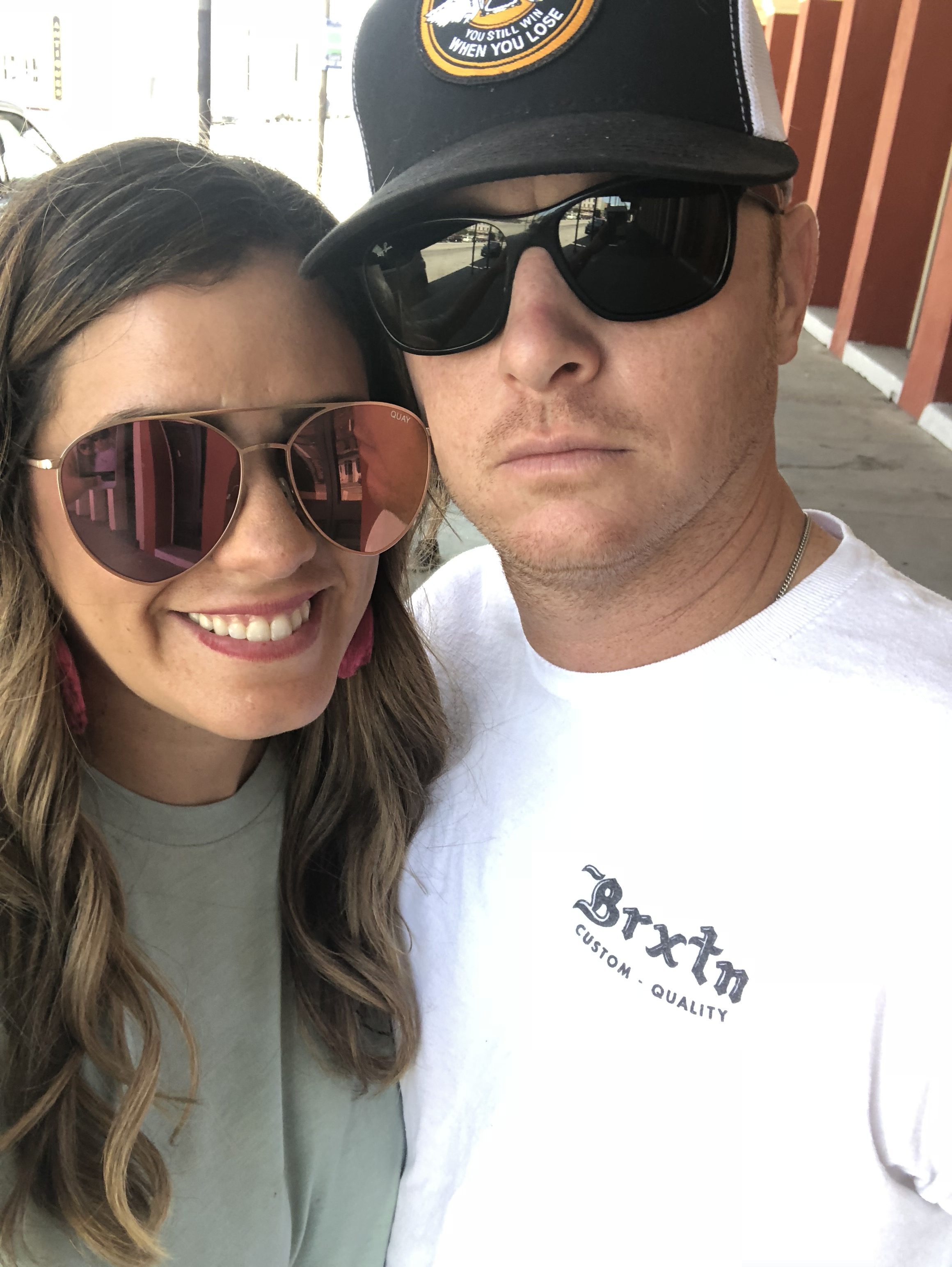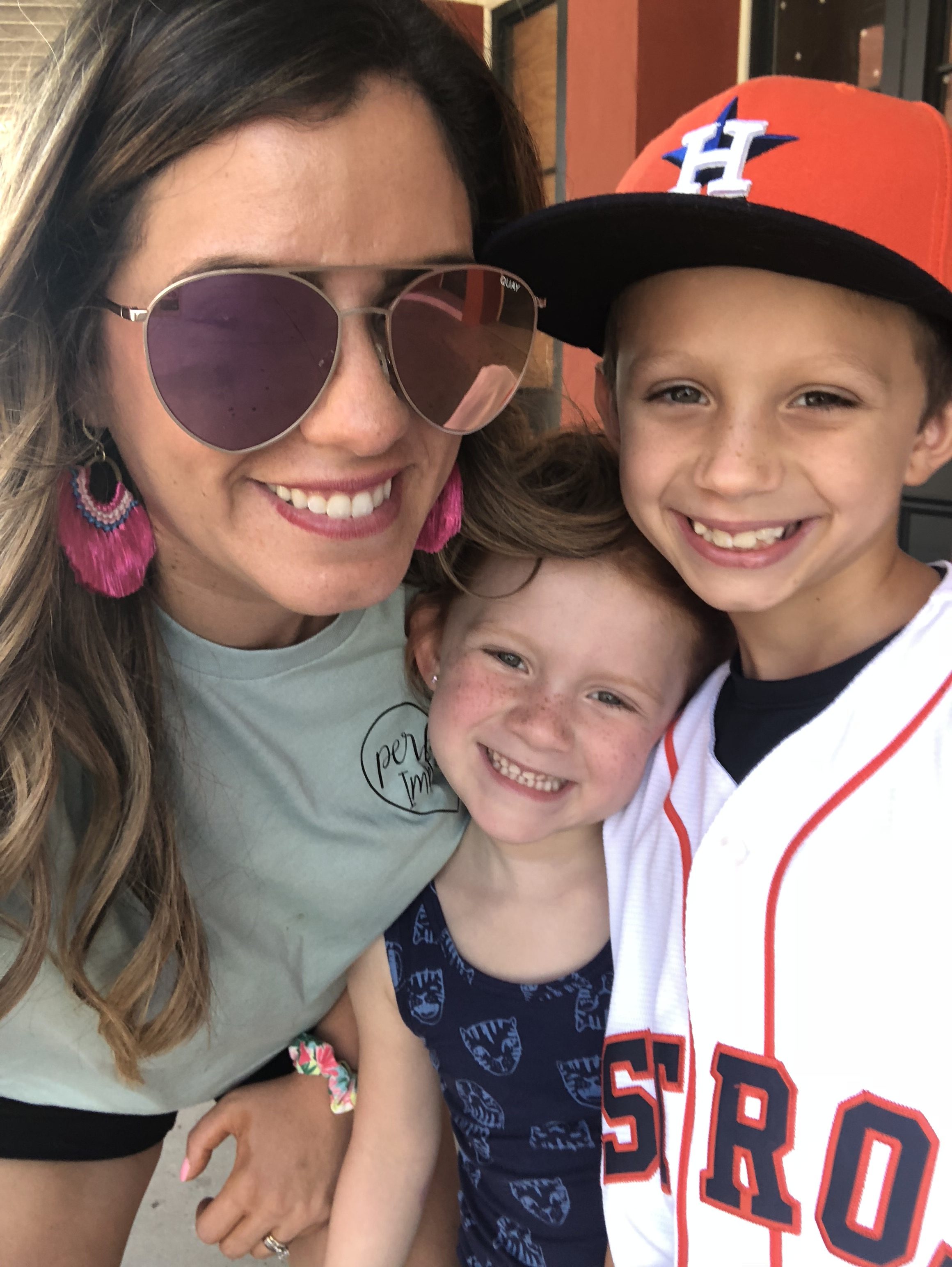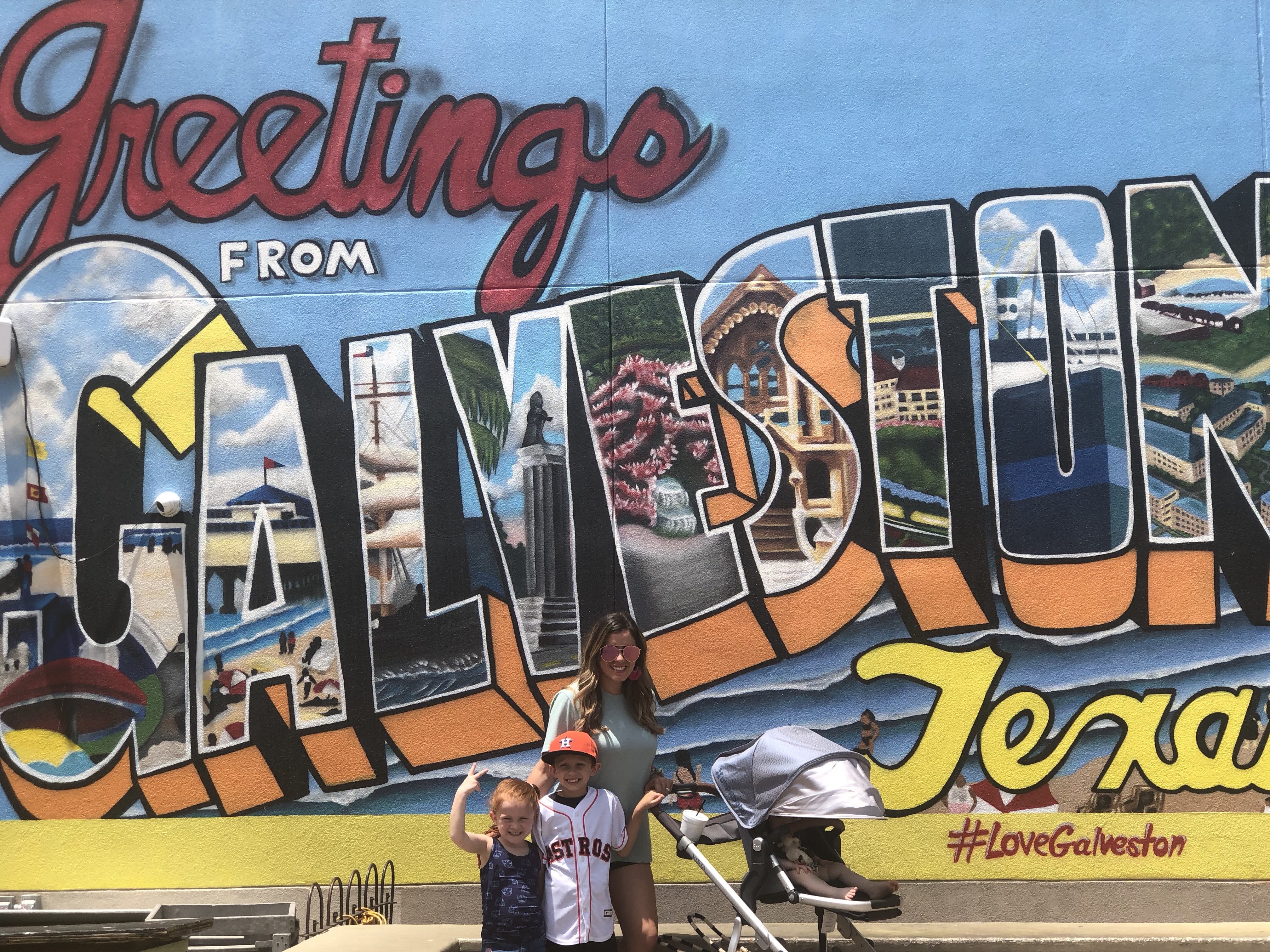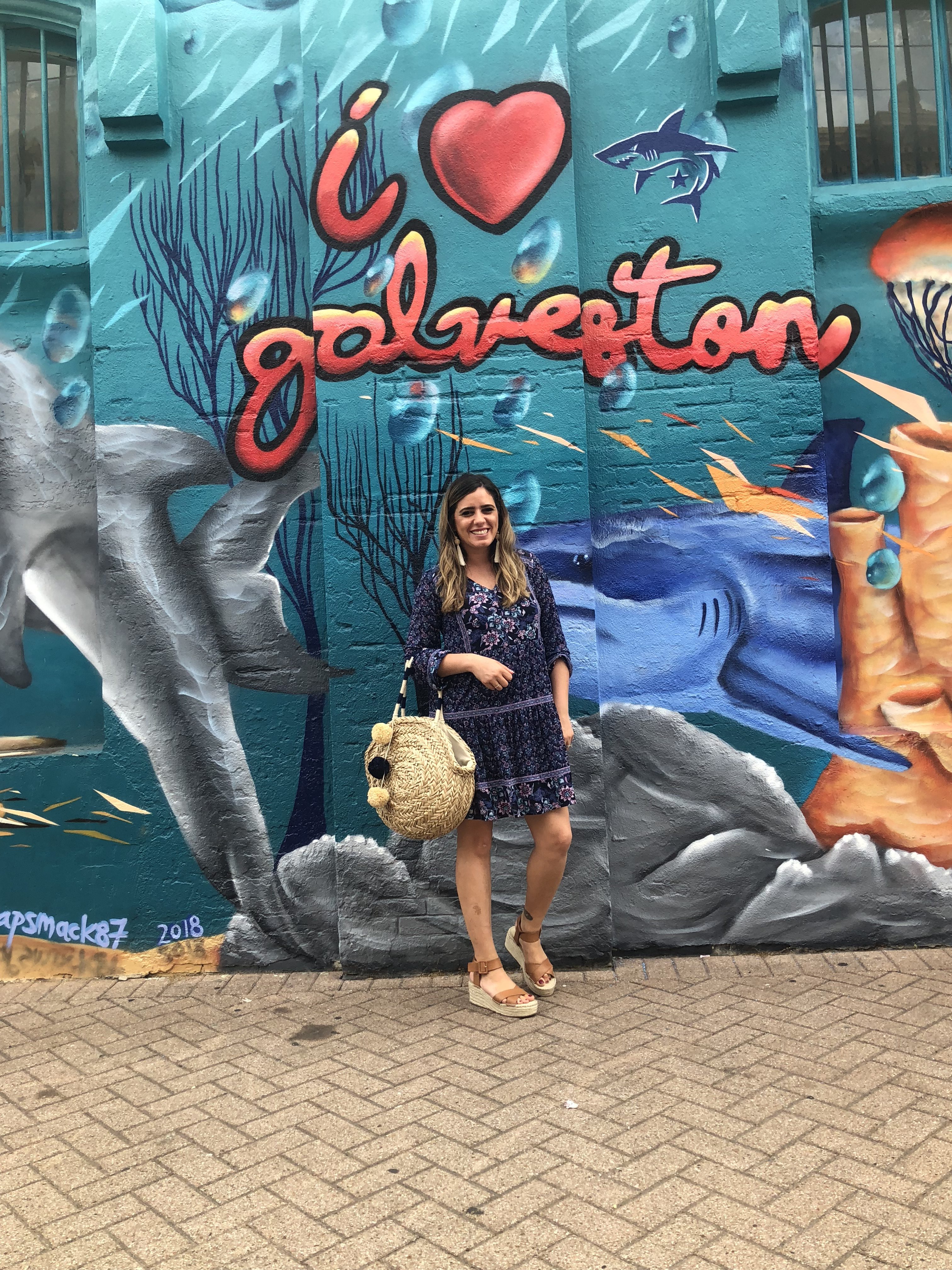 There were a few fun murals along the strand.

Fisherman's Wharf
Gaido's- near the hotel
Yaga's cafe- on the strand

Beach- We literally were able to walk across the street! It was amazing!
The Strand- You can find so many places to shop and eat along the strand! Souvenirs galore!
Pleasure Pier- This place can get pretty pricey. You pay just to walk on the pier and then you have to pay to play the games and ride the rides.
Moody Gardens – This was our favorite! The kids had a blast! We were able to watch the Shark 4D movie and Dinos Alive exhibit! There is SO much to do and a great buffet! We visited the Aquarium and Rain forest Pyramids! When you purchase your tickets online you save $5!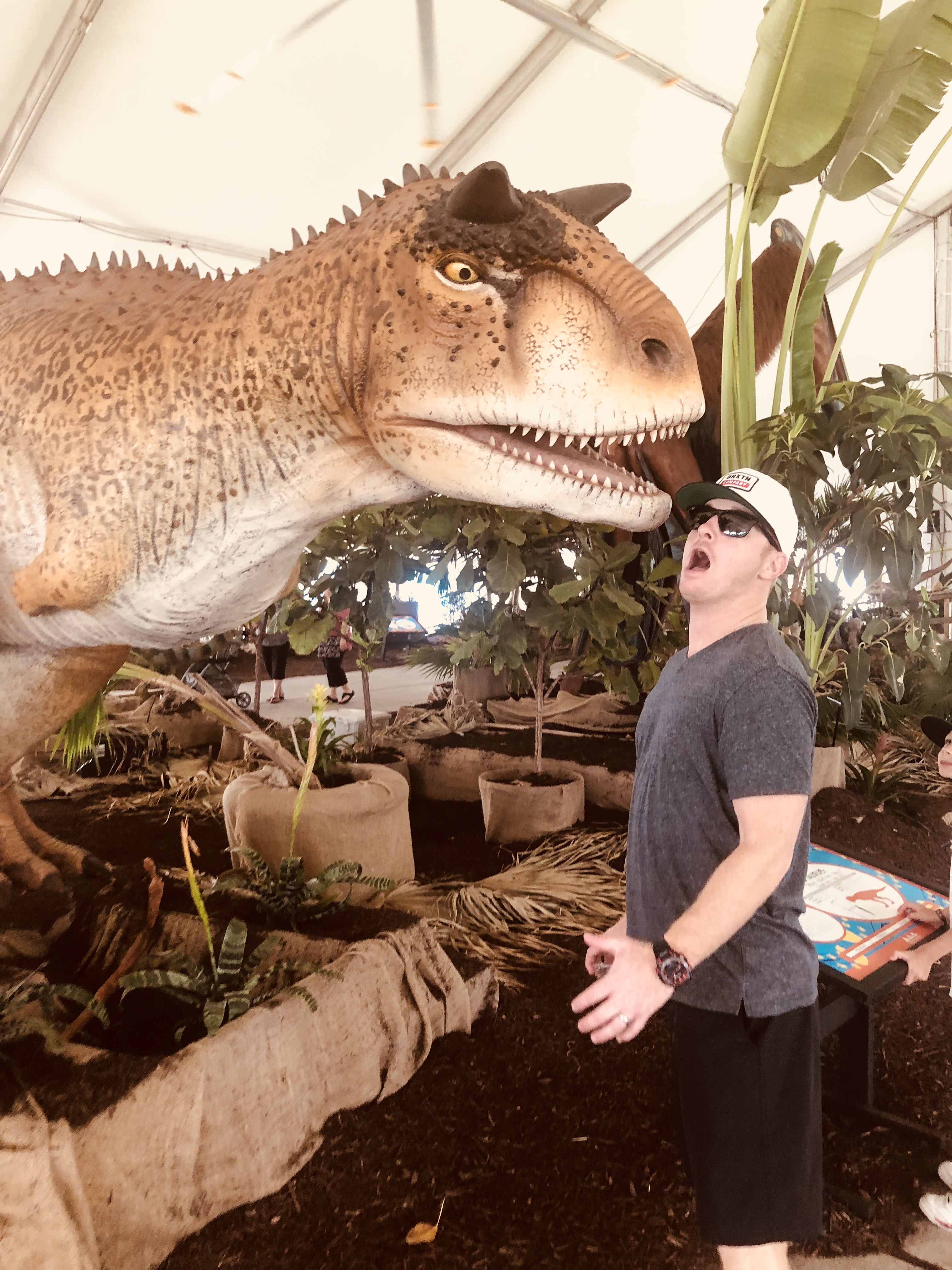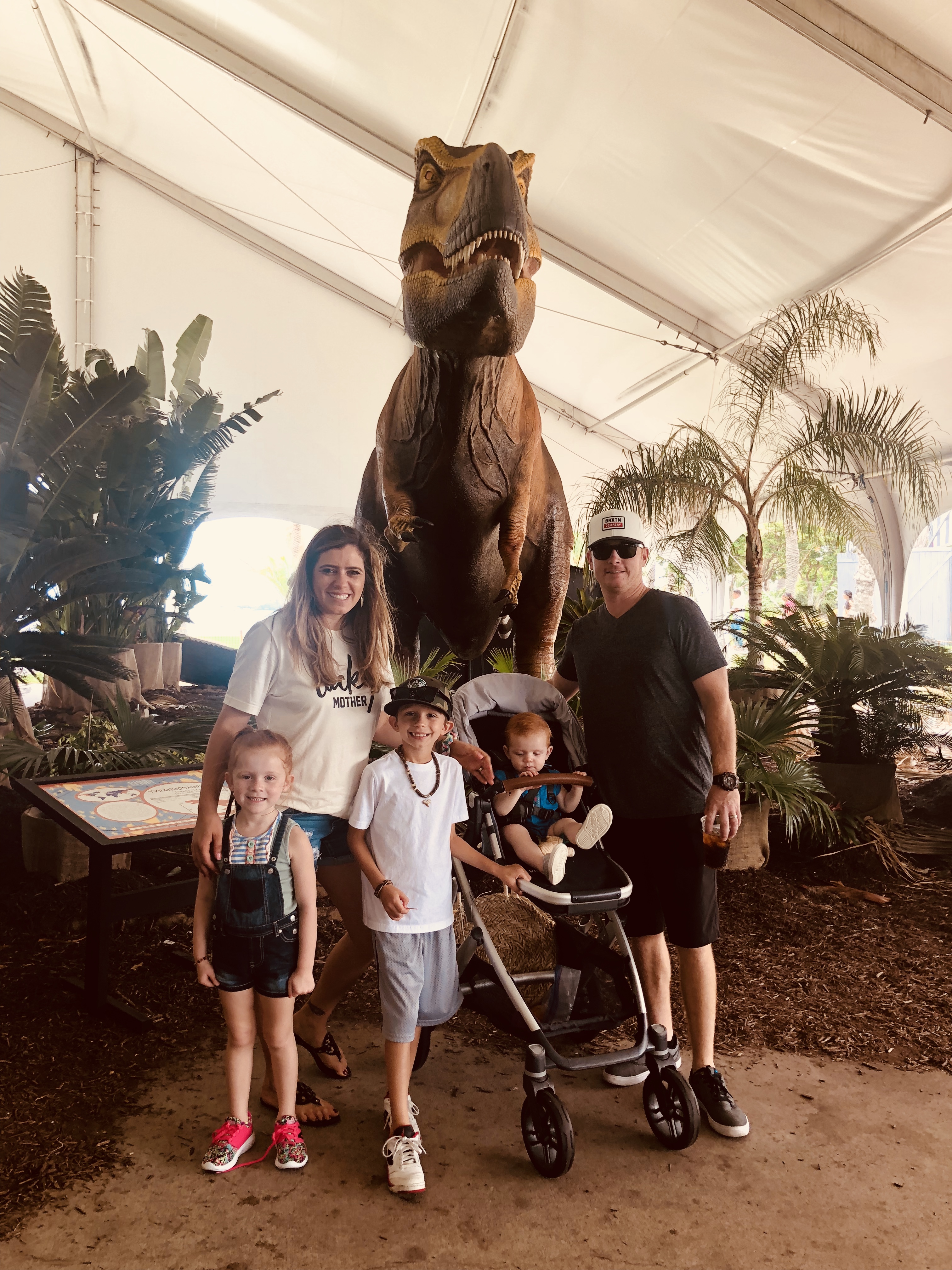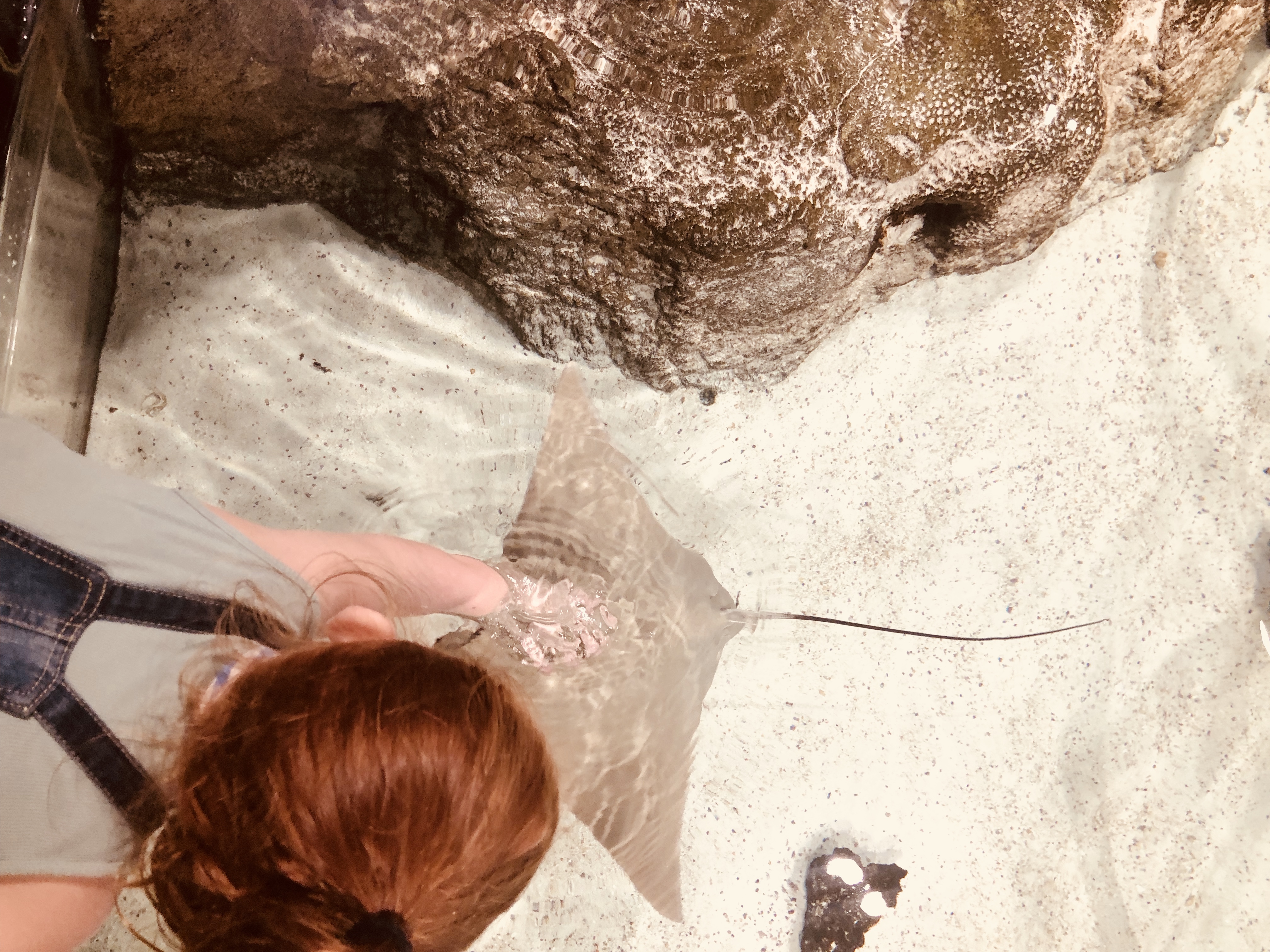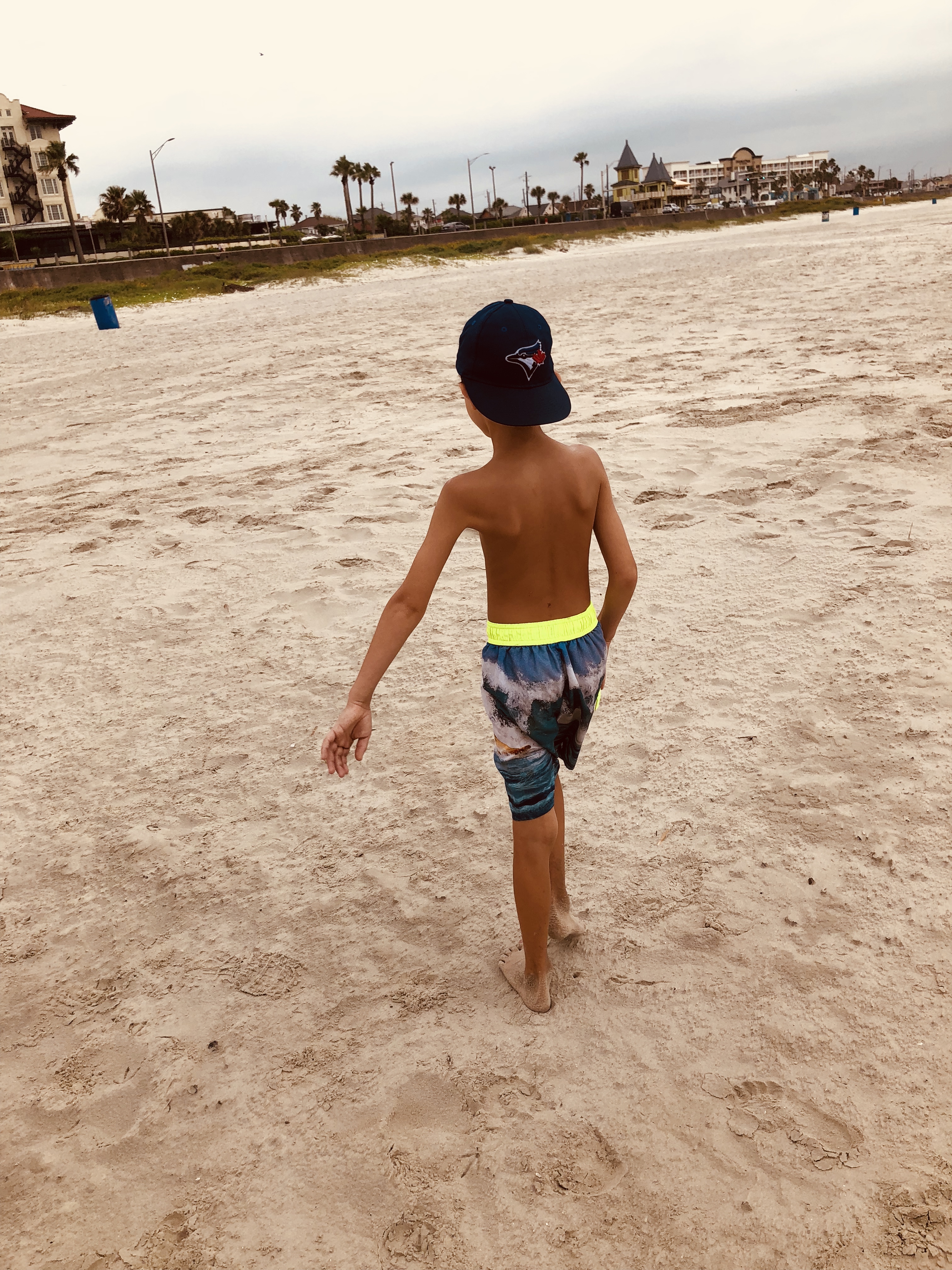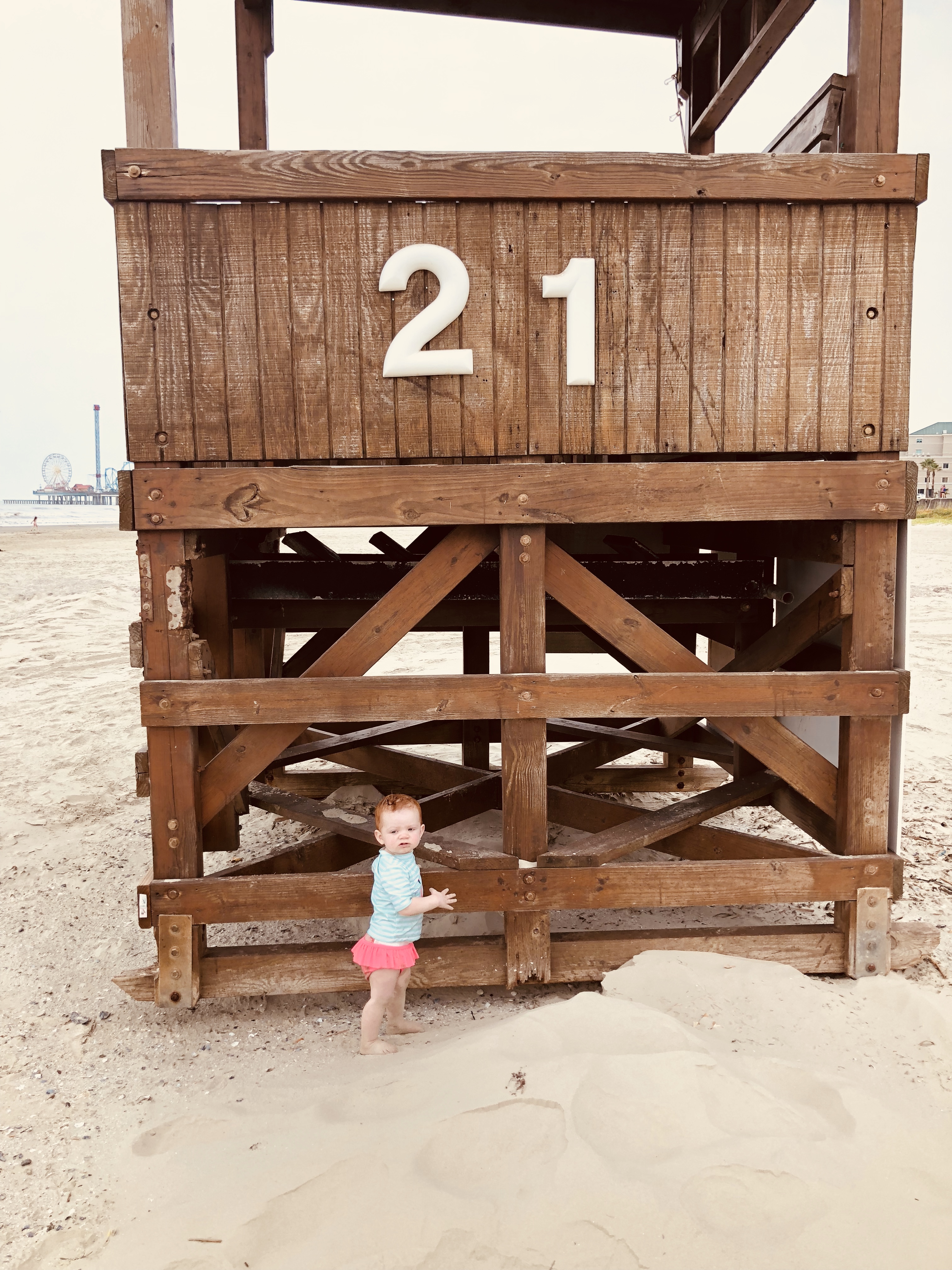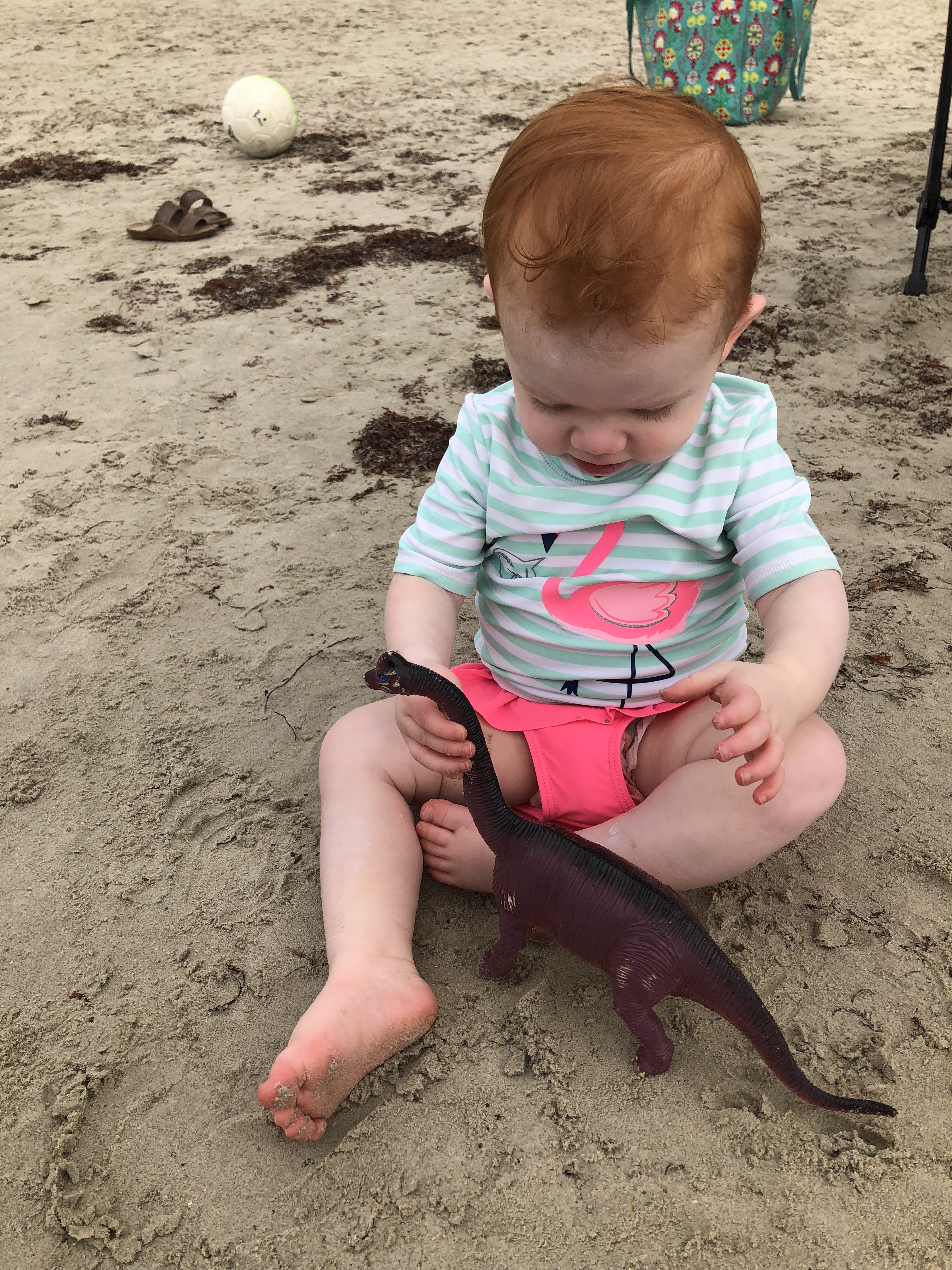 Leighton was not a huge fan of the beach. She only wanted to chase the seagulls which meant no time to sit and get a tan. Ha!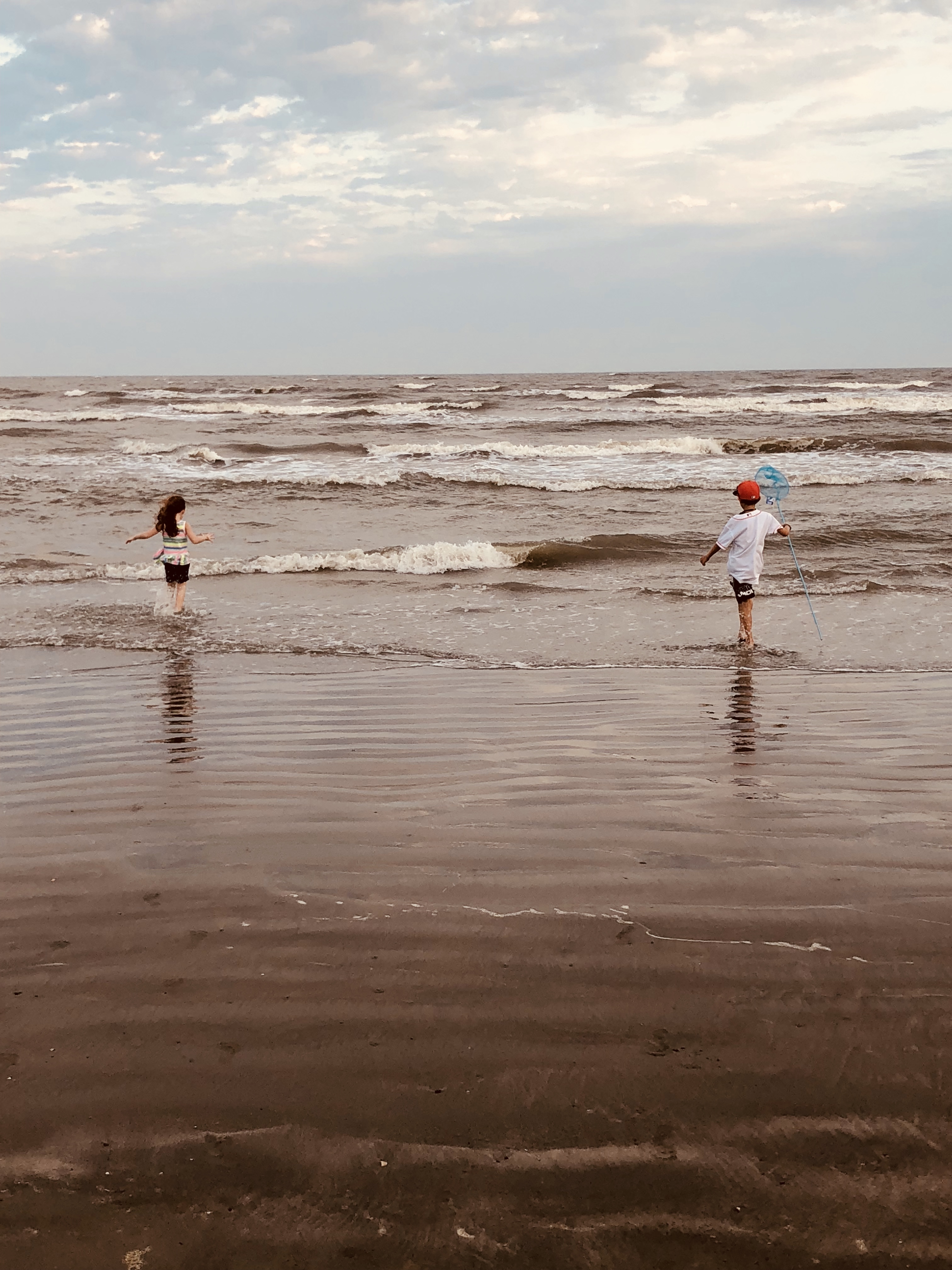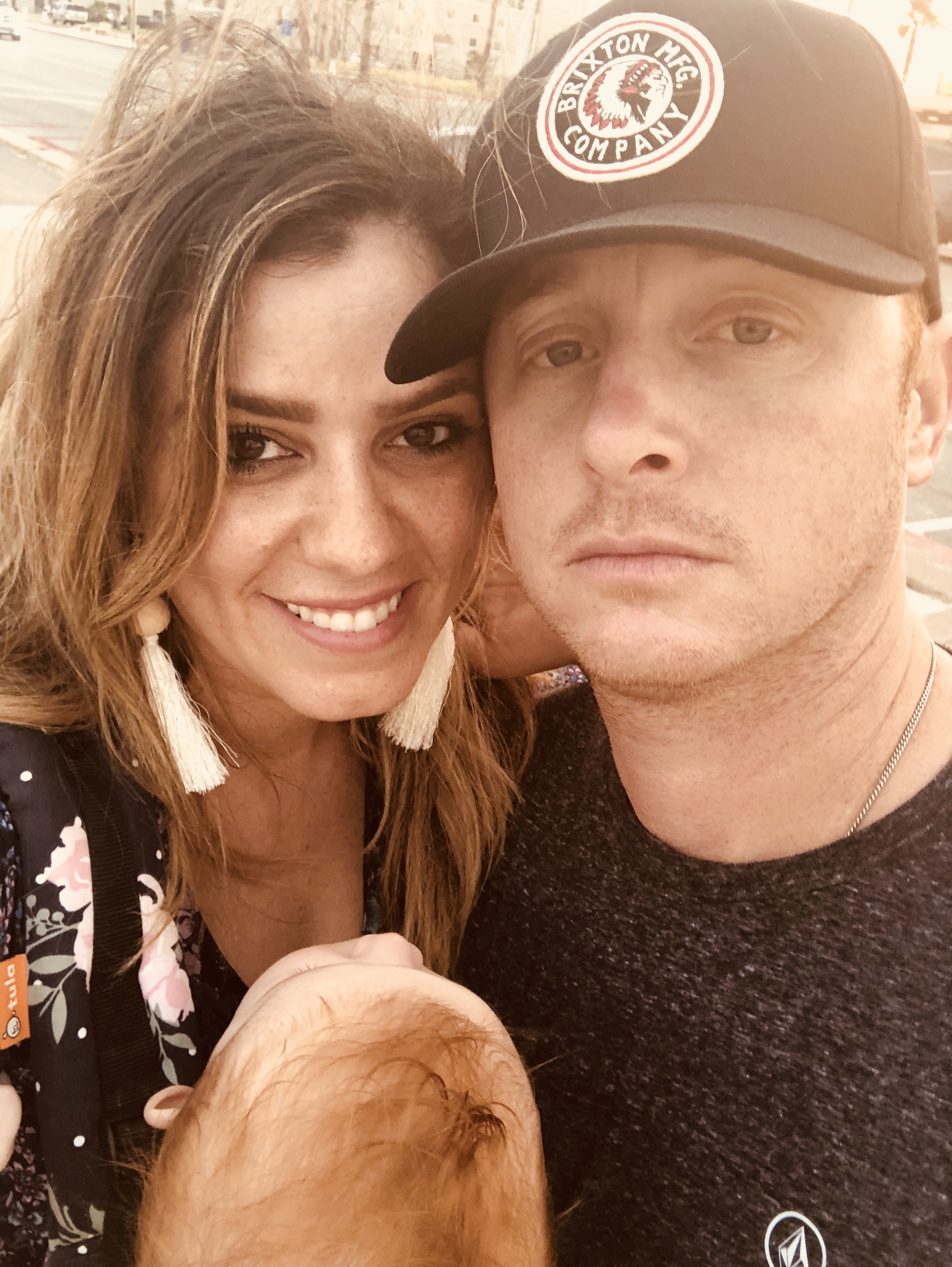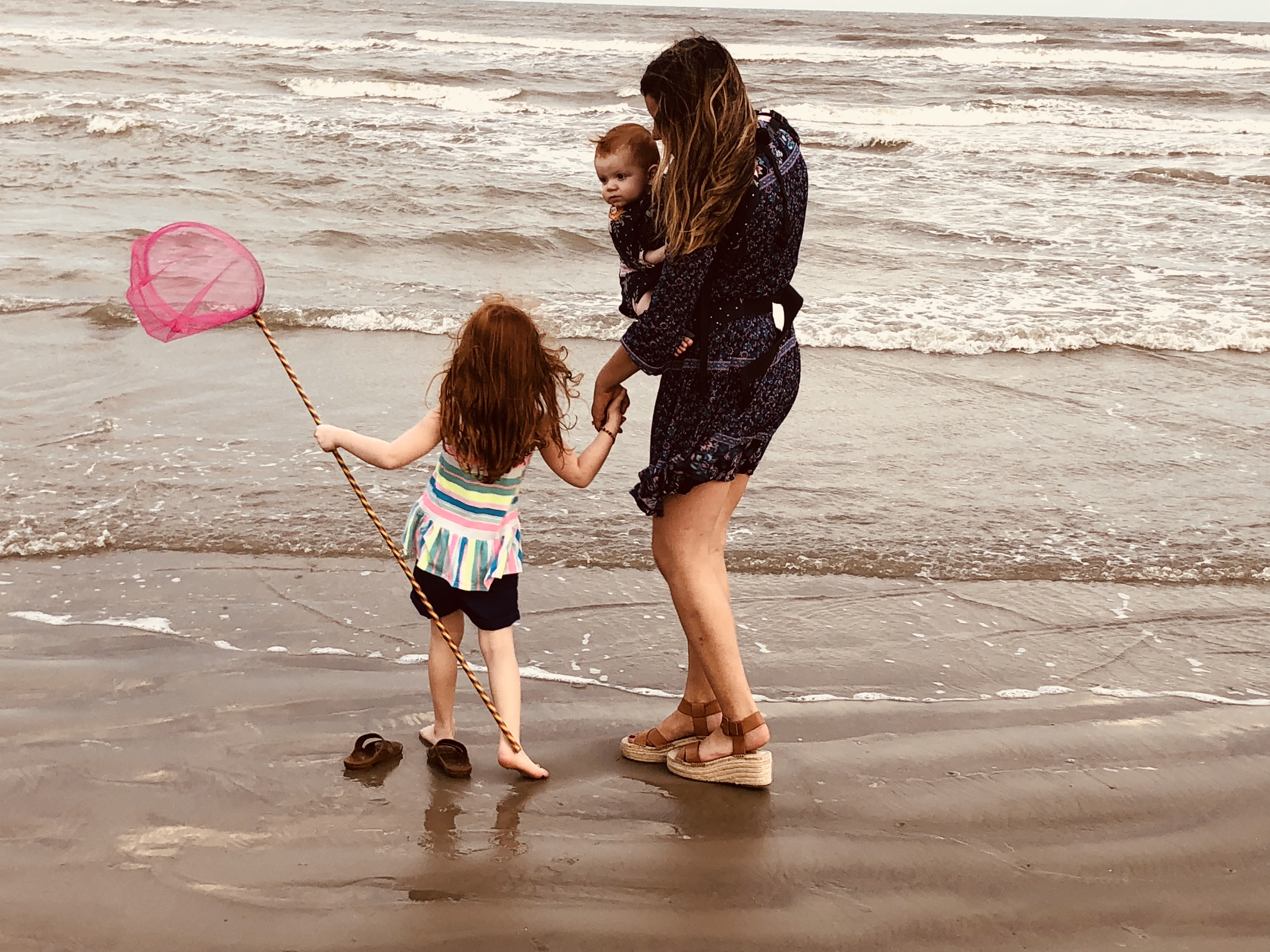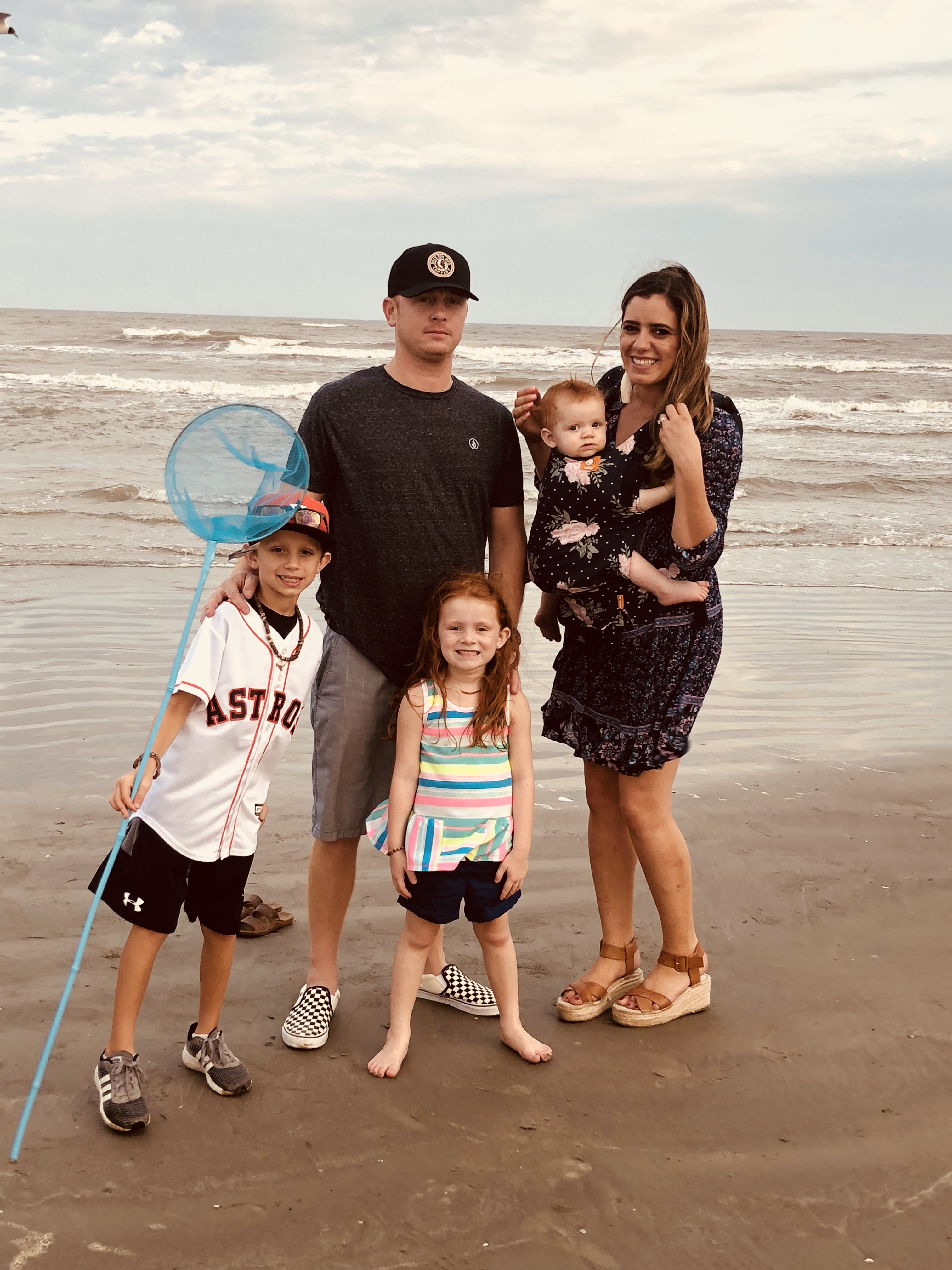 Galveston was so fun and Hotel Galvez was the perfect hotel for our family and located near everything!