Whenever school starts back up there's always an illness going around. I hate when my kids are sick and miss school! Being a helicopter parent I am always giving my kids hand sanitizer and wiping off carts and highchairs. My kids carry roller balls in their backpacks! In those roller balls I put their GeneYus oil in one and thieves and lavender in the other!
Now that I am starting to exchange toxic for non- toxic items in my house I am really learning a lot about oils and what all they help with! So if I had to pick 2 products I always go to when my kids or husband/ I are feeling sick here they are..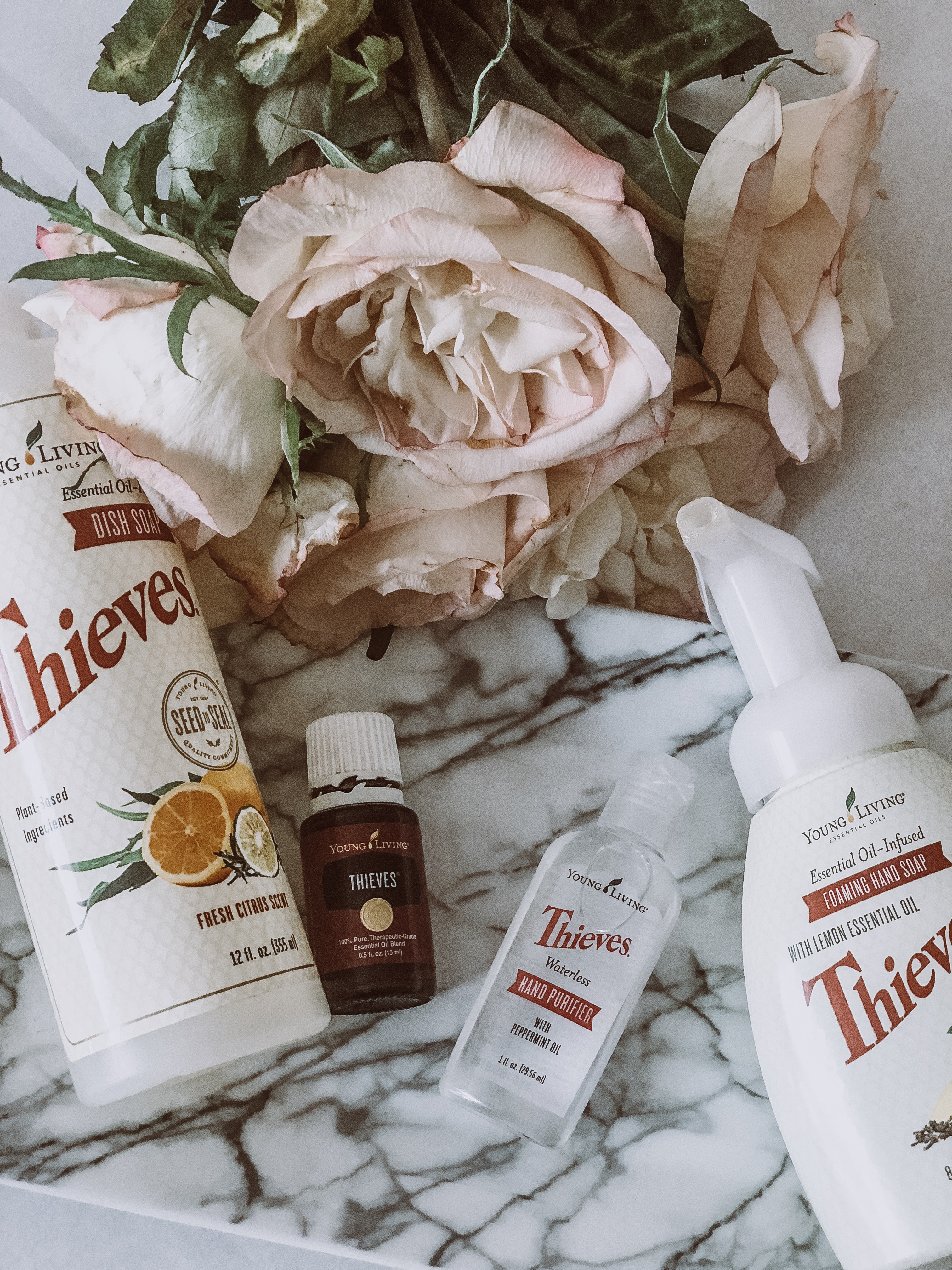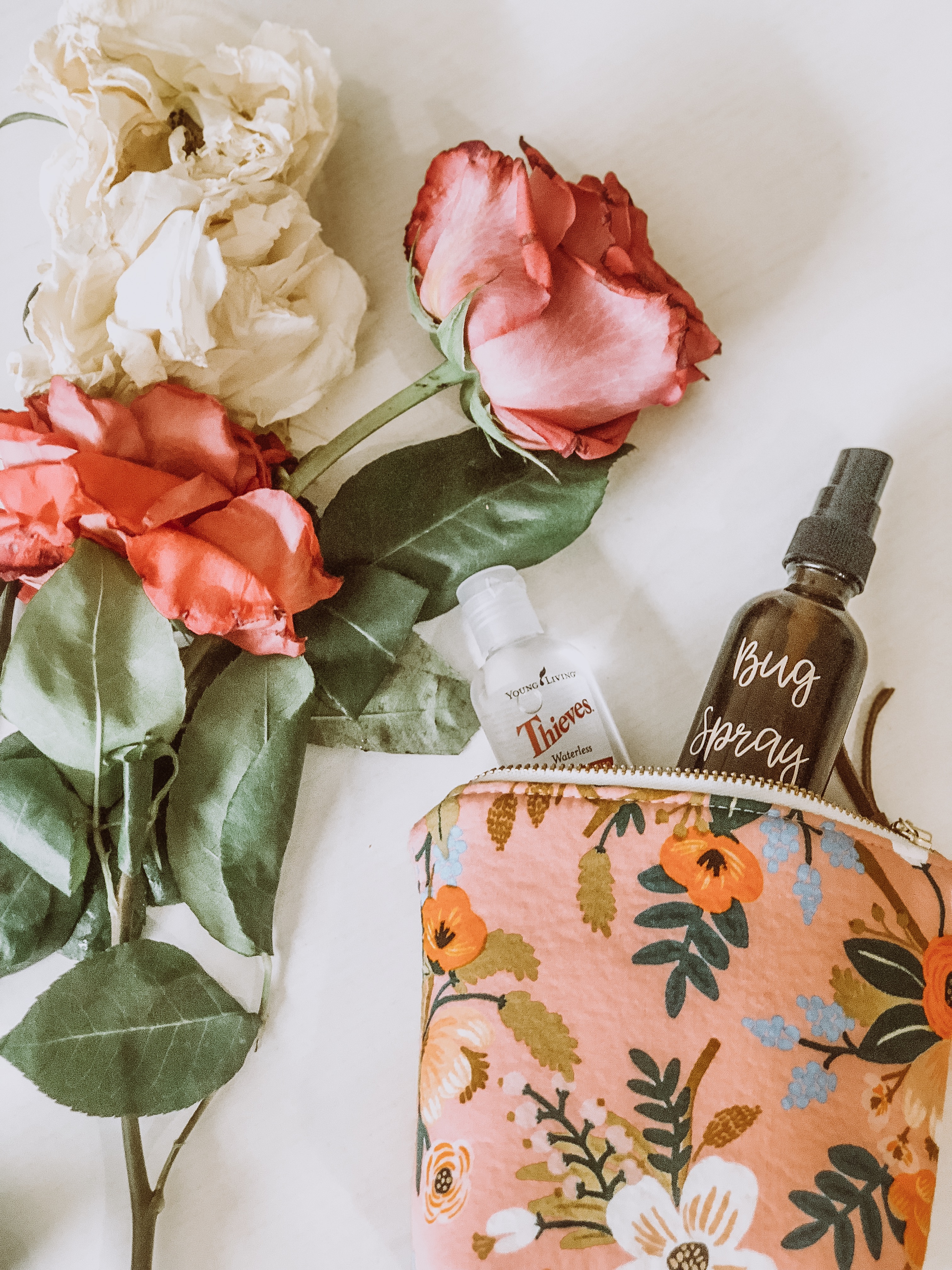 Check out these adorable essential oil bags!
The minute my kids start sneezing I rub the sniffleease all over them. That is a Kidscent oil and it's amazing! I also start applying thieves( dilute it) on their feet and lavender on their necks and wrists.
I sanitize everything with the thieves cleaner. I love how it literally can clean anything in your home! I wipe all the handles, door knobs, counter tops, toilet seats… you name it I am cleaning it with thieves.
Here's a little information about thieves:
Thieves® essential oil is a powerful combination of Clove, Lemon, Cinnamon, Eucalyptus Radiata, and Rosemary essential oils for an aromatic blend that fills any space with a rich, spicy aroma. Inspired by the legend of four 15th-century French thieves who formulated a special aromatic combination composed of clove, rosemary, and other botanicals used while robbing the dead and dying, Thieves is one of Young Living's most popular products.
With the benefits of Thieves oil including cleaning power and an irresistibly spicy scent, Young Living offers it as an essential oil blend and as an important ingredient in a full range of home cleaning and personal care products, from dish soap to toothpaste. Looking to make your home smell as clean as it looks? Diffuse Thieves oil throughout the house for an aroma that makes every room smell more like fall baking than harsh cleaning formulas.
When you become a Youngliving member you automatically save 24% off your purchases and you can get thieves oil for about $10 cheaper than if you were not a member!
If you would like more info on becoming a member for the discount, to sell Youngliving products, or just want the starter kit head here: