This post is sponsored by Visit Fredericksburg. All opinions are my own.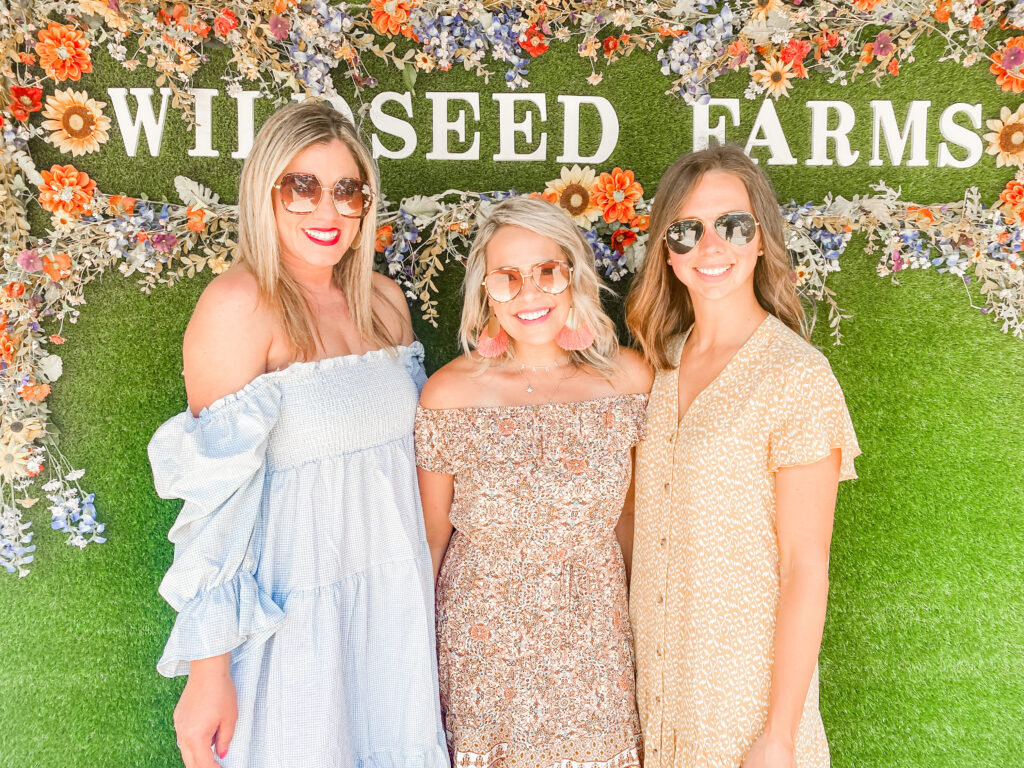 Fredericksburg is known for a few things… one of them being wine! It's named after Prince Frederick of Prussia. The city became known as a welcoming place. The residents celebrate their German and American heritage.
Fredericksburg has made several "top" lists over the years, including "Best Small Town," "Best Small Town for Shopping," "Most Arts Vibrant Small Communities" and "Prettiest Town in Texas," a significant achievement bestowed by Architectural Digest in 2018.
It is home to over 60 wineries and it is the hometown of Chester Nimitz, a Navy vice admiral and submarine commander who was Commander in Chief of the Pacific Fleet during World War II.
I have not been on an all girls trip to the wine country and I was so excited to go with 3 sweet friends! Visit Fredericksburg planned our entire trip and I am so thankful for them doing so! They provided us with the best things to do and the best restaurants to eat at.
The Pink Haus was where we stayed and if you're a fan of all things pink you must stay here too!! The house has 3 bedrooms and can sleep 8 comfortably. The living room was so spacious and I loved the location! It was less than a mile from everything on Main Street!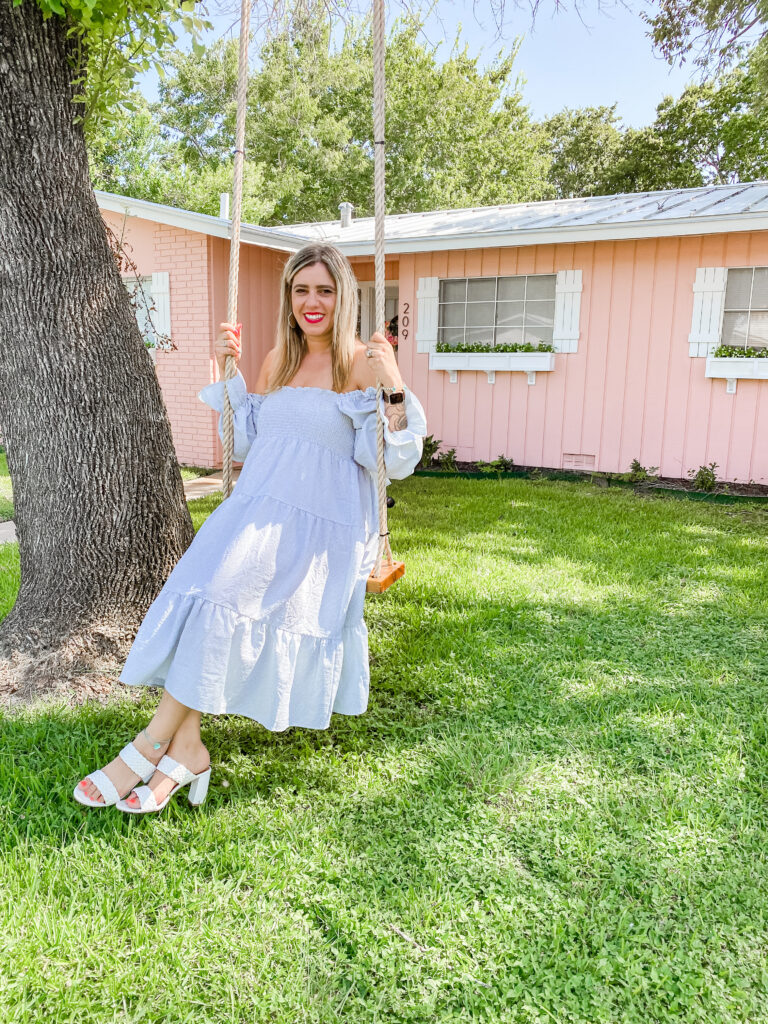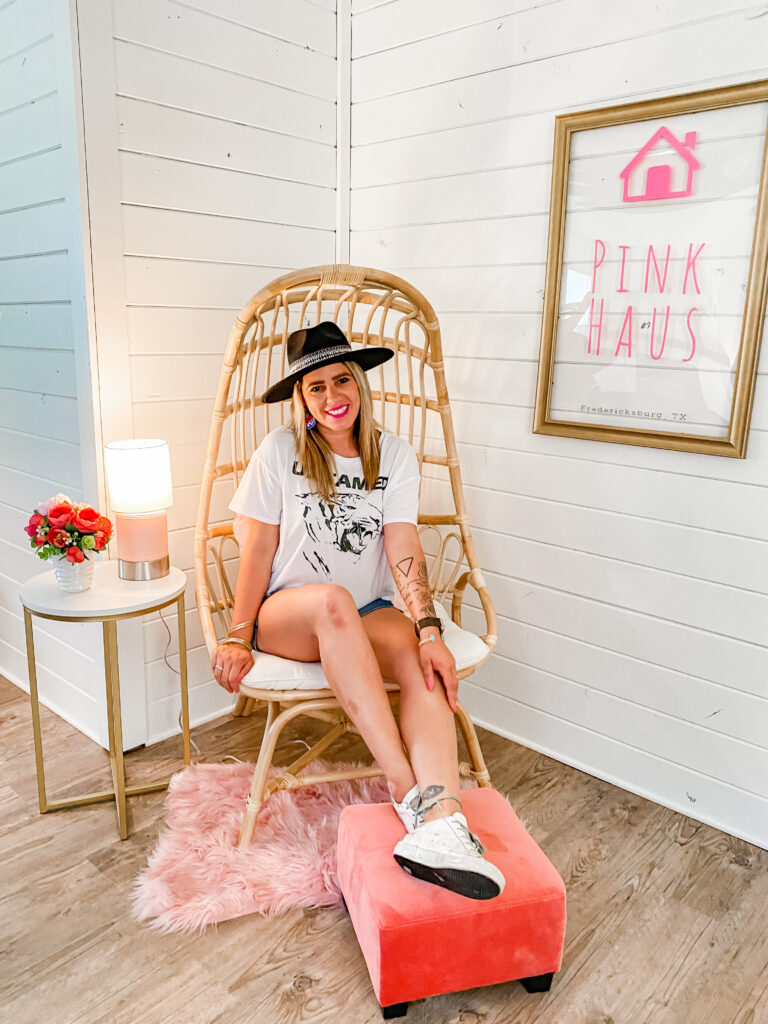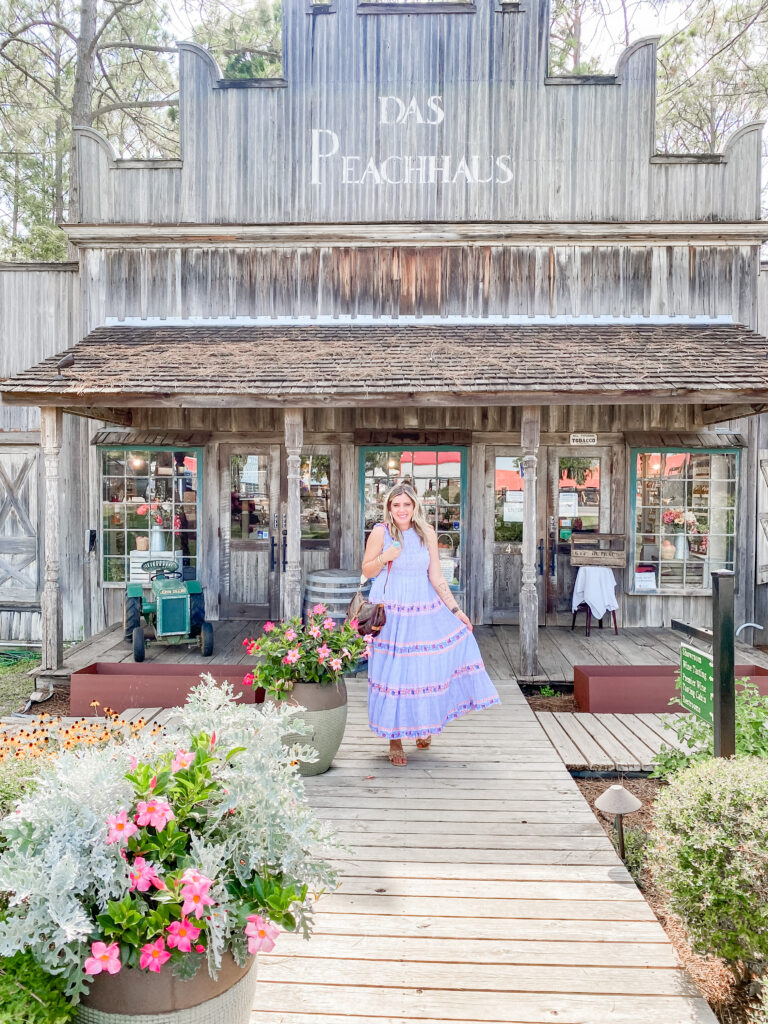 Place you must visit:
Wildseed Gardens- perfect for photos, beautiful, butterfly garden
Tubby's Icehouse – amazing Frose and queso!
Caliche coffee house- yummy oat milk and avocado toast on GF bread.
Signor Vineyards- the most gorgeous vineyard!
Texas Wine Collective- perfect for trying Texas wines and cheeses!
Luckenbach- legendary.
Das Peach Haus- yummy peach wine!
Chase's Place- the most amazing ahi tuna salad. THE BEST.
Sunday Supply Coffee house- yummy oat milk lattes, new and really cute!