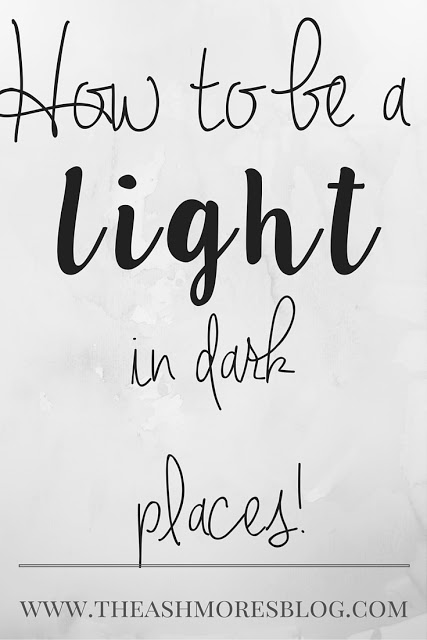 There is no doubt we will all go through hard times. We will all endure heartache, loss, pain, and suffering. You have two options you can either give in and let the enemy win or you can praise God through the storm.
How can you praise God when you just lost a baby or lost a job? What if you are going through a nasty custody battle? You can praise God by allowing that to happen. It is in fact all a part of His plan . This is what I believe to be true.
Faith is trusting to God to do what he says. I can not always see the good in each trial I go through but I know without a shadow of a doubt that my God has my back. I know he is faithful and loving. My God will never leave me. My God doesn't need me to be perfect. My God doesn't need me to act like I have it all together.
Be strong and courageous.
Do not be afraid or terrified
because of them, for the LORD your
God goes with you; he will never
leave you
nor forsake you.
-Deut.
31:6
God gives and takes away but He is worthy to be praised through it all.
Romans 5 tells us that suffering produces perseverance; perseverance, character; and character, hope.
My hope is in the Lord. I delight in knowing that everything happens in his timing and for his purposes.
Dealing with a loss is a very traumatic thing. It can break you. It can make you stronger or it can make you weaker. You can turn to Christ during that time or you can turn your back on him and blame him.
I chose to be a light when I was in a dark place. I chose to pursue Christ and not push him away.
The Lord is near to all who call on him. Psalm 145:18
God never left my side. God was near to me because I chose to call on him.
You can be a light in dark places by:
Speaking what is helpful and useful.
LET YOUR LIGHT SHINE BEFORE ALL MEN!
I love this quote from The Fellowship of the Ring:
"May it be a light to you in dark places, when all other lights go
out."
-J.R.R. Tolkien