This post contains affiliate links. If you shop from my blog, I may be compensated for clicks or purchases that you make.
I am all about finding great deals and spending less while buying more ( if that's makes sense)! I always head to the sale rack when I go shopping in a department store. I usually head to the kids section though before looking for myself.
The deals on this outfit are amazing! I got this adorable head to toe outfit again from Burkes Outlet ! I spent $40 for the top, pants, AND shoes!!!!! That's usually unheard of!!!!!
I just love putting pieces together that not many people would!
I love this look because it's great for right now during the Summer, teaching ( obviously I would put a cardigan or kimono on top of my floral shirt), and then in the Fall!
These olive capris are one of my favs because they are light and they have a zipper! Anything with zippers and pockets I am all about!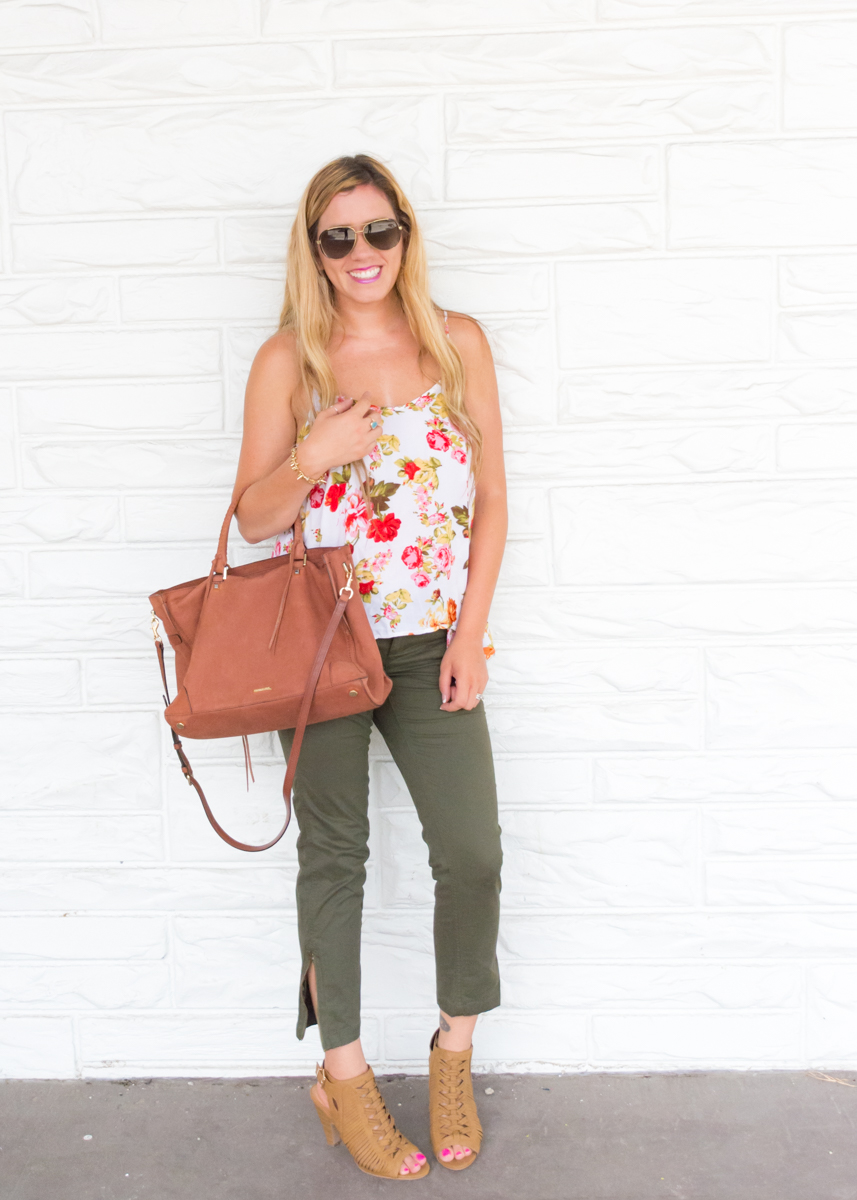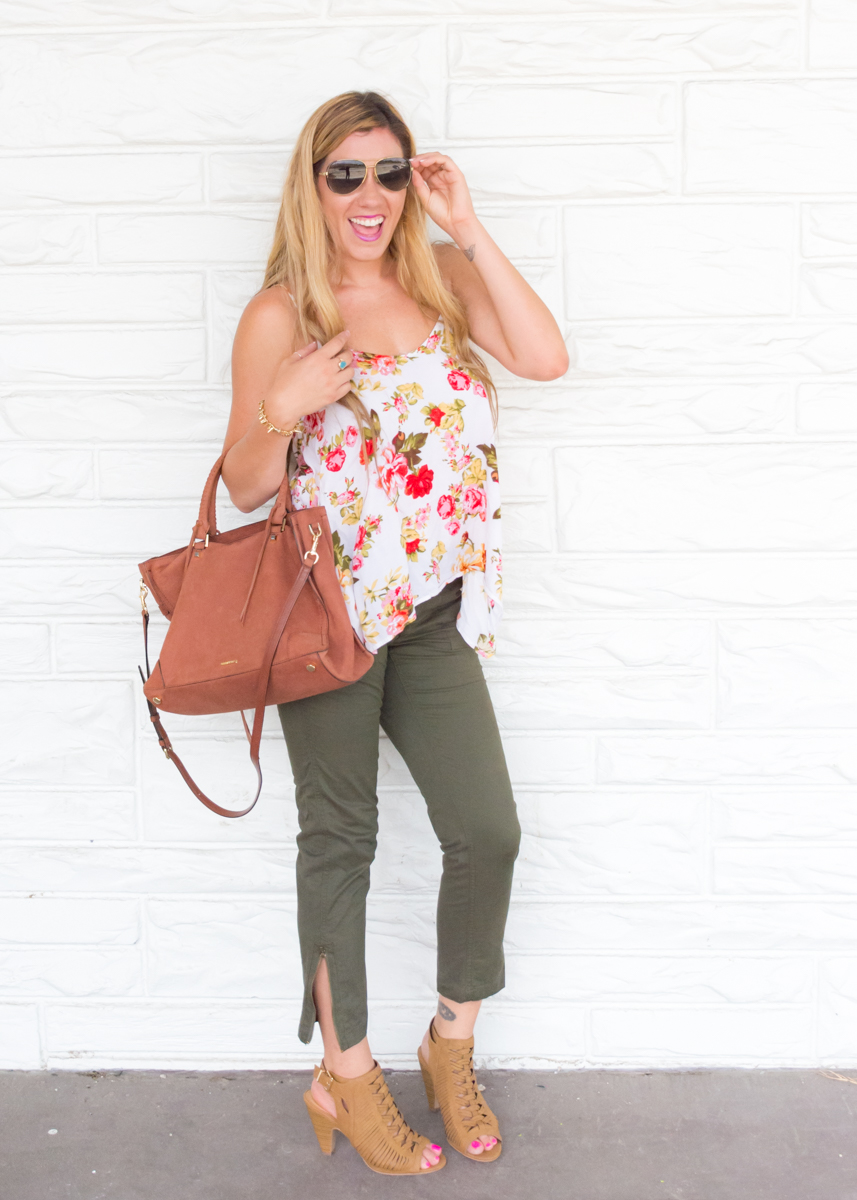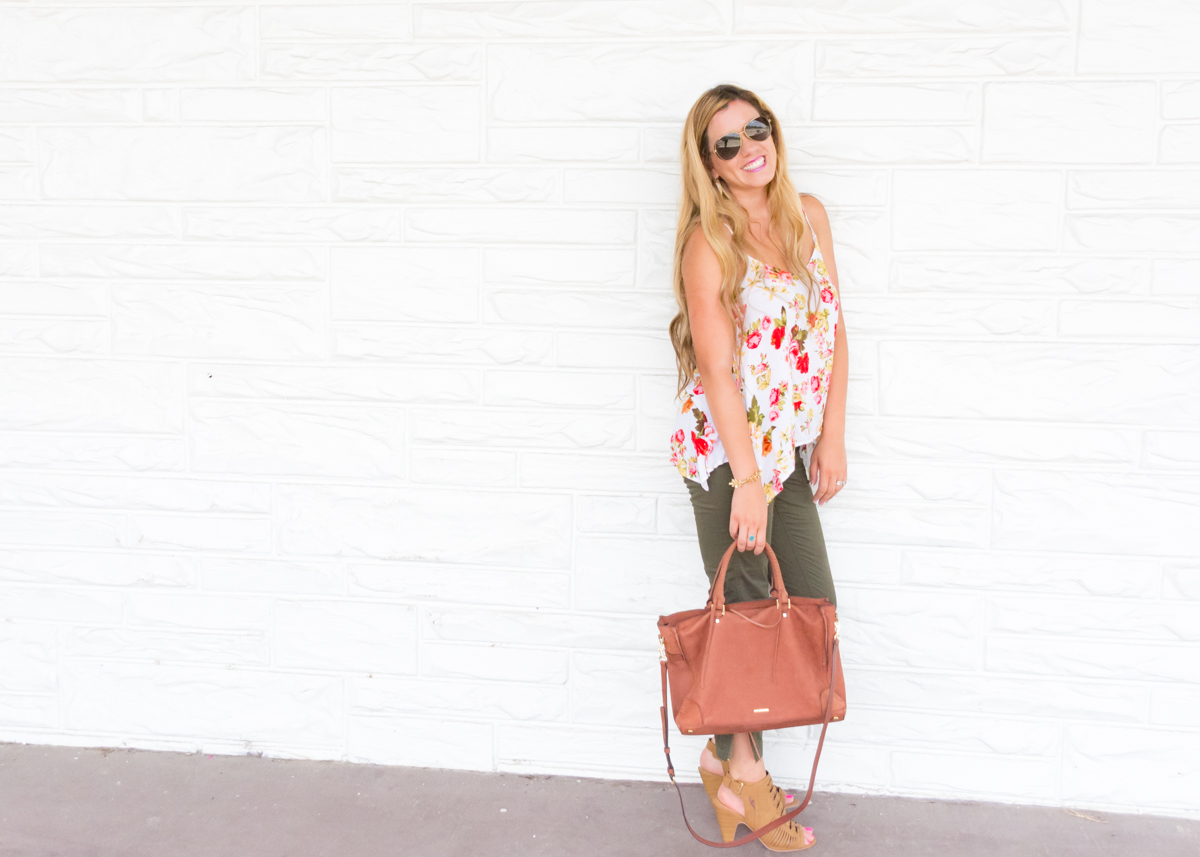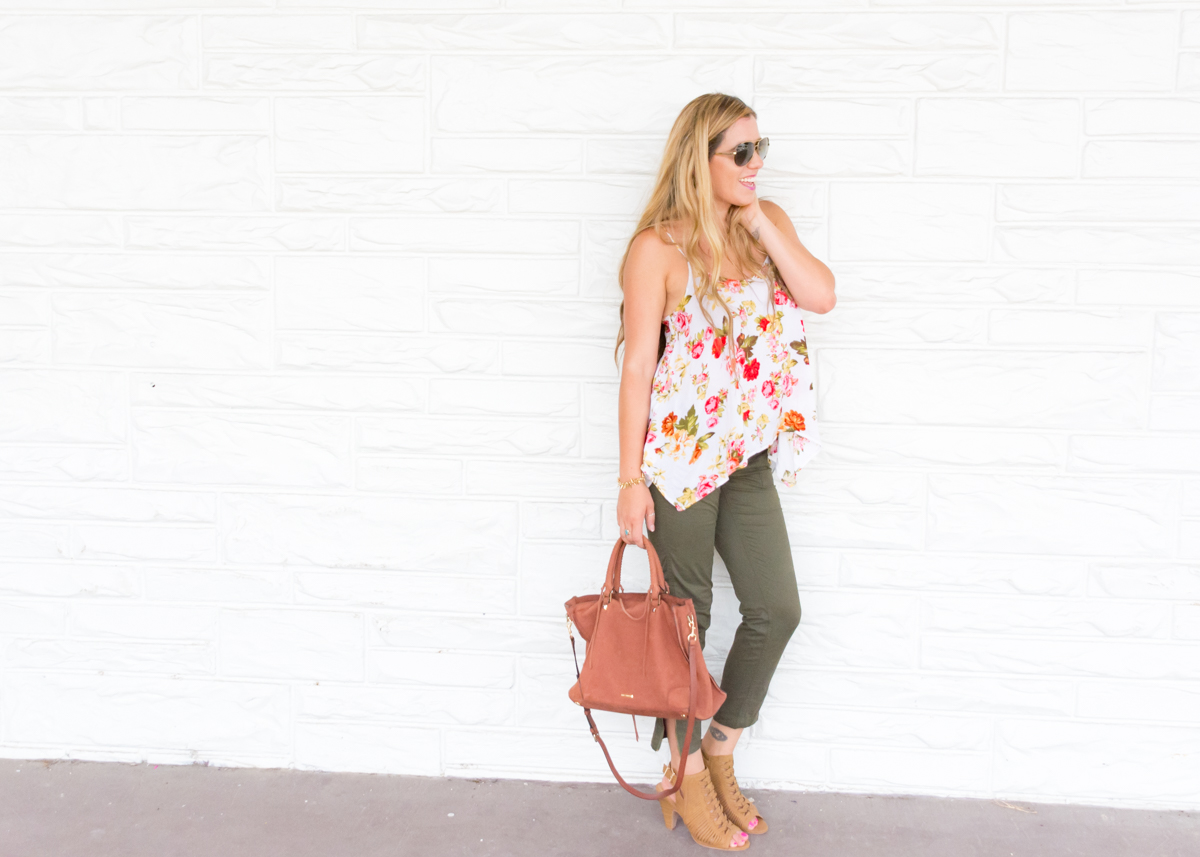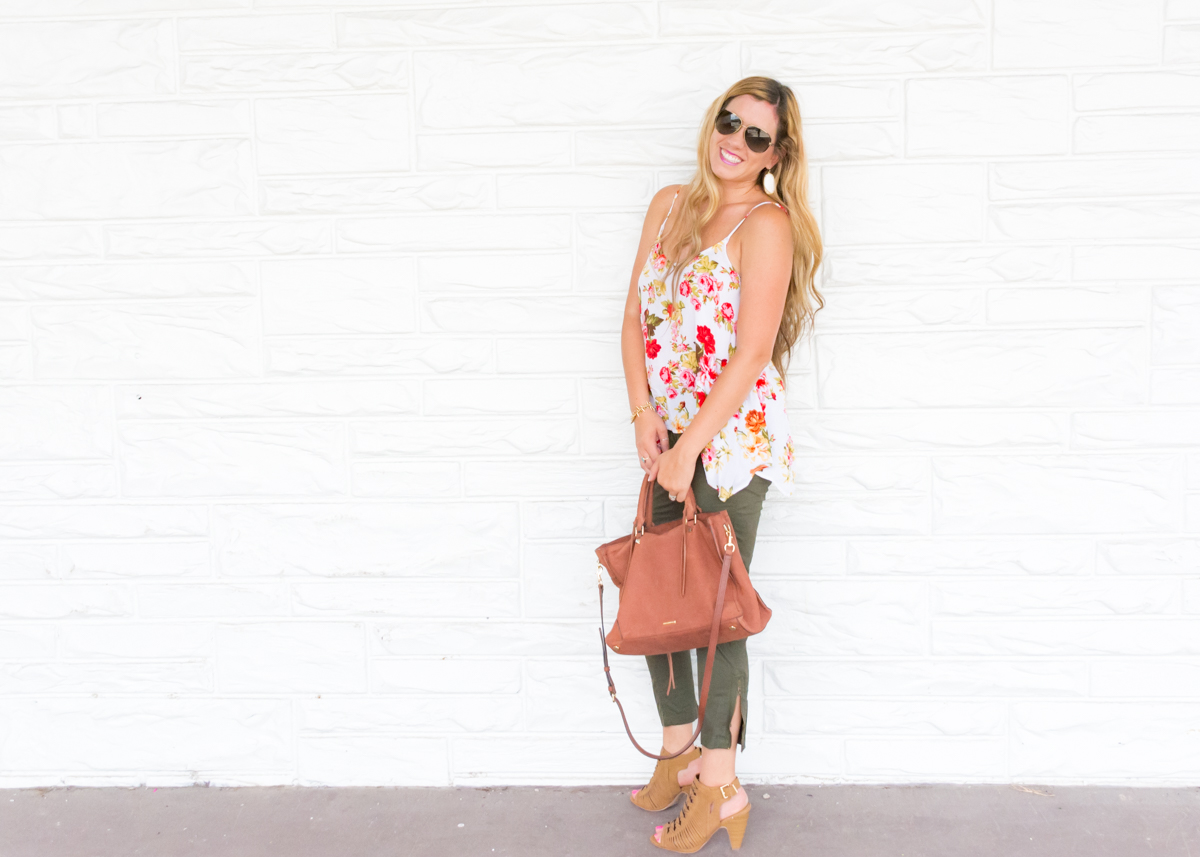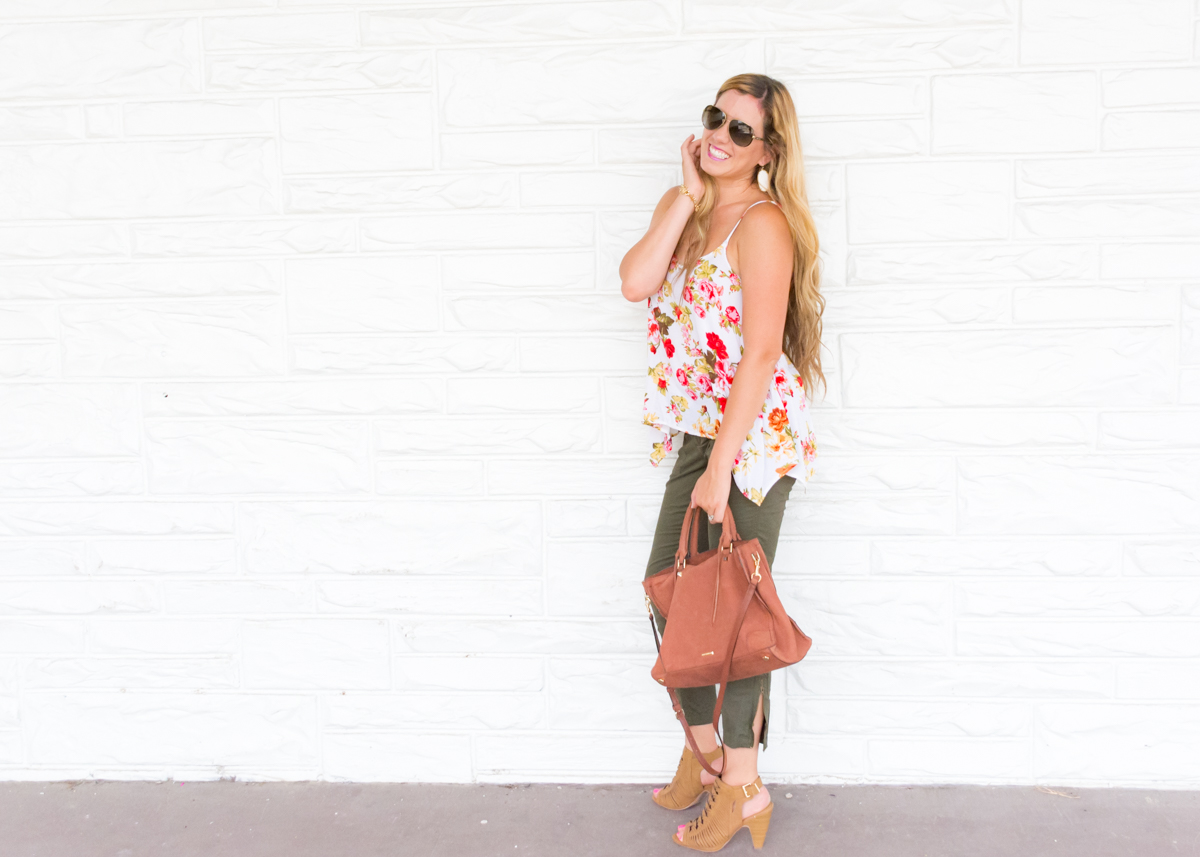 Photography: Nectar Tyson
I hope you all have a wonderful weekend! Don't forget that you're beautiful! Thanks for reading!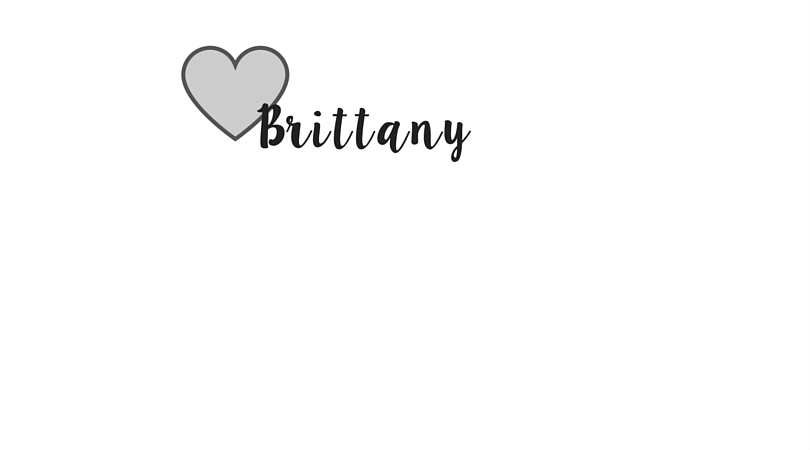 I've linked my latest purse purchase plus some similar items!