Well my bag is all packed! You can see what I am bringing to the hospital here ! There will be many things the hospital already gives you for the baby. Some of those things are diapers, wipes, a blanket, a paci, and some white onesies. I definitely overpack when it comes to packing the baby's bag. I am having a birth photographer this time around and I want her to capture every single moment possible! I am SO excited about this!!!!!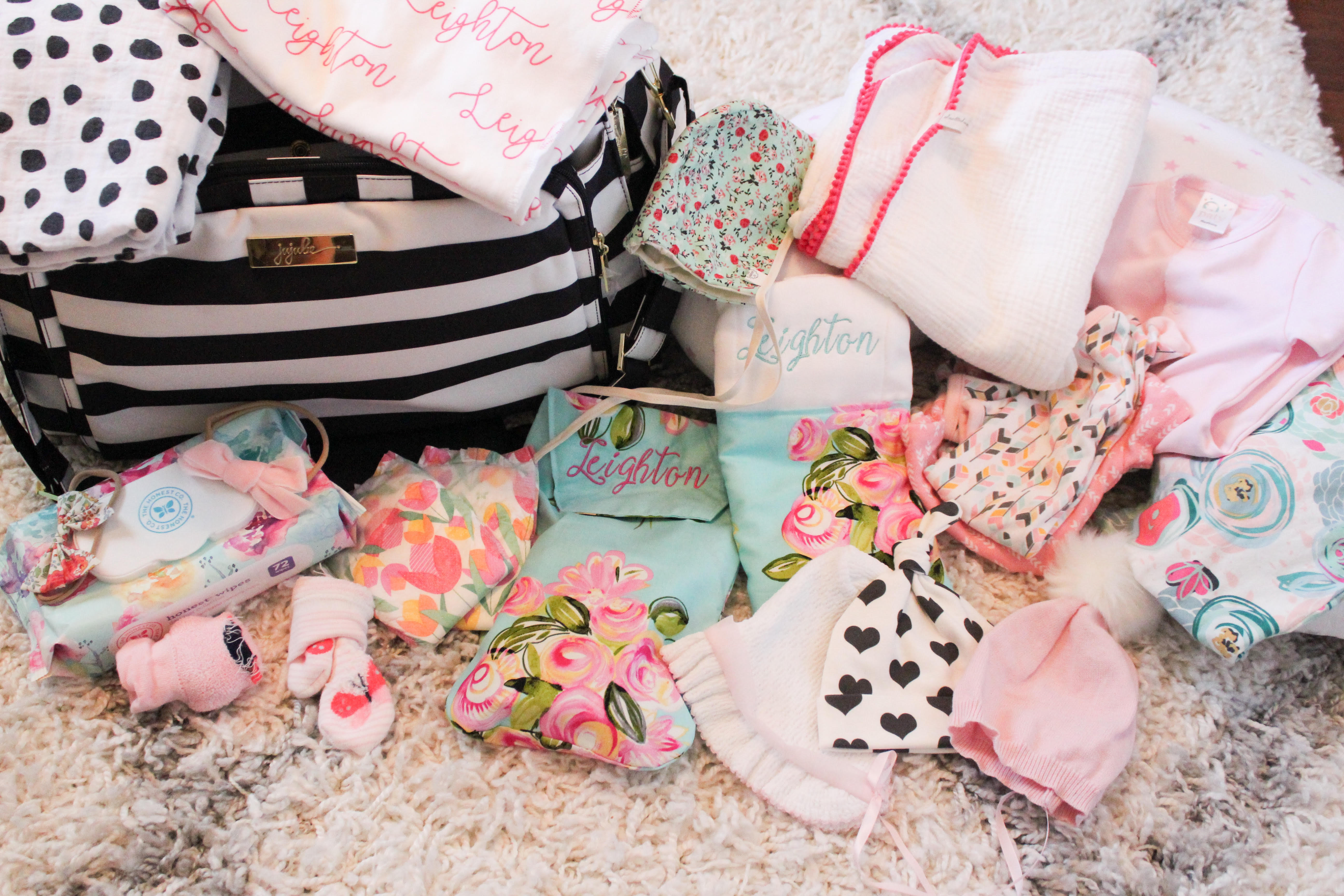 I am packing way more clothes for Leighton than I should. 😉 I am not a fan or florals or pink am I?
I've partnered with a bunch of small shops to bring you some of the cutest things she will be wearing!!!
Here is a list of everything I am bringing in her fabulous Ju-Ju-Be diaper bag! This bag is amazing! It is SO VERY roomy, has a ton of pockets, and I love the print!
Jenny Penny Designs diaper and wipes holder/ Burp cloth
Hanley Crest personalized swaddle
Aden + Anais Boppy cover plus Boppy
Skiphop onesies
socks
On top of those items I will be bringing my camera of course, my charger, her car seat and base!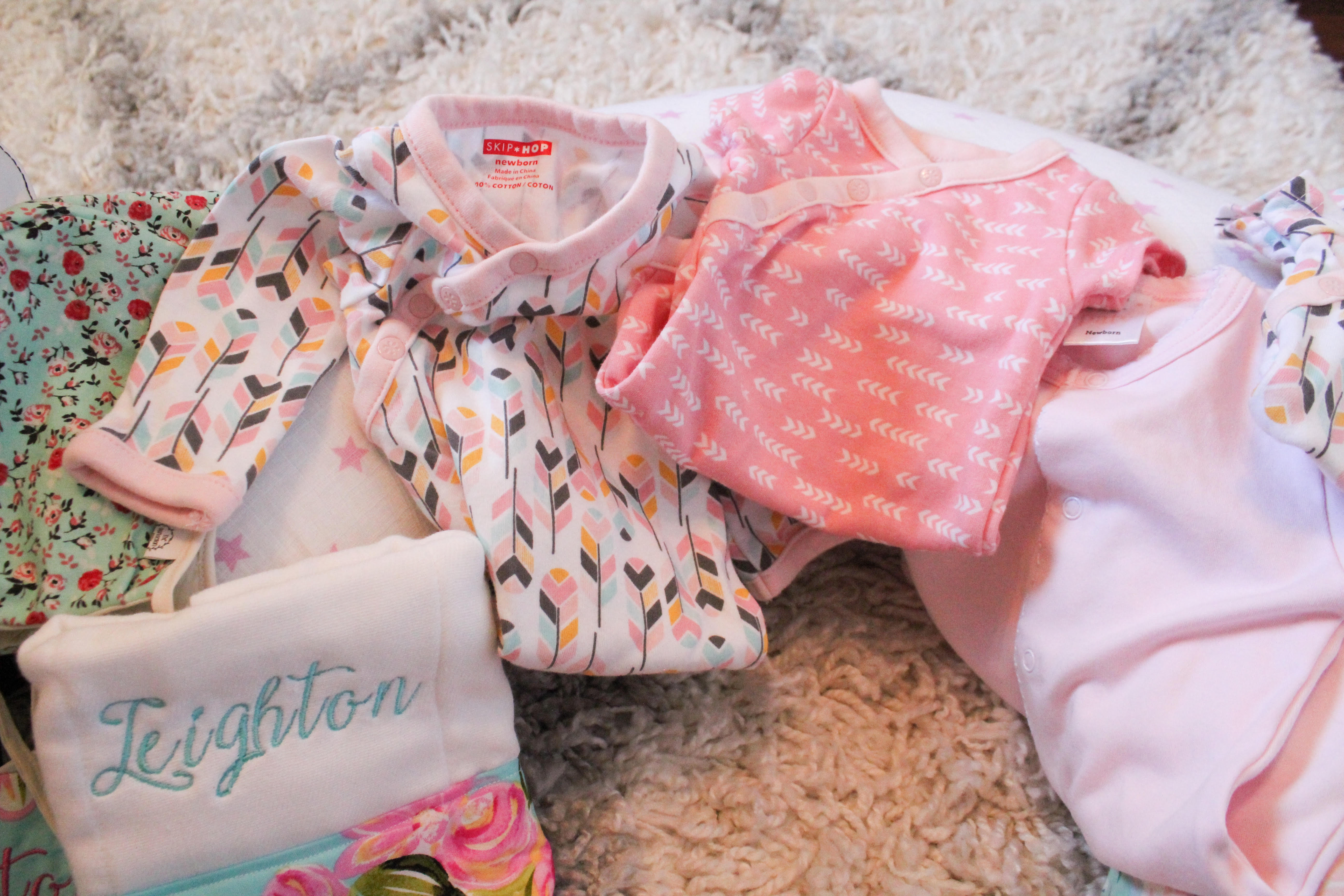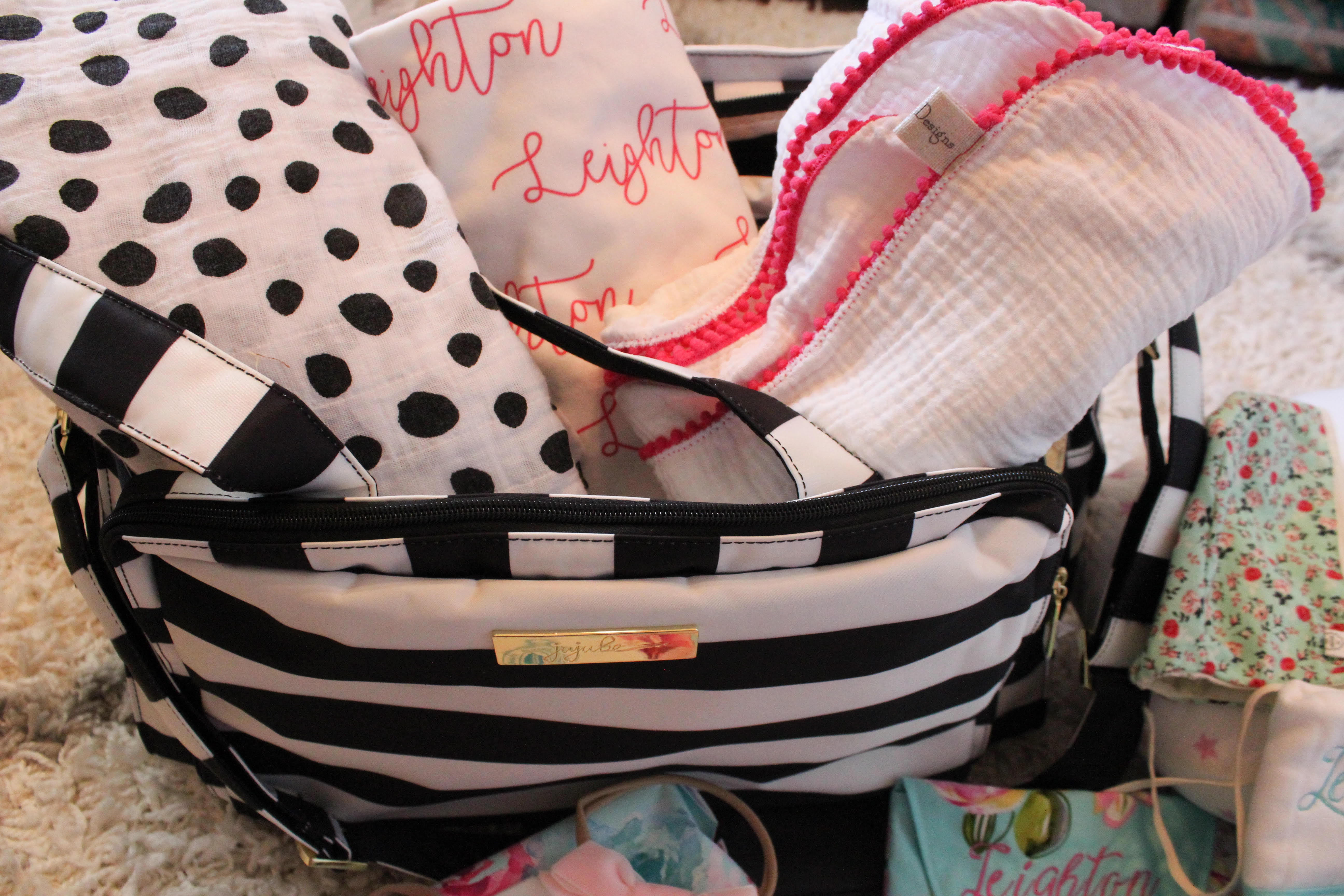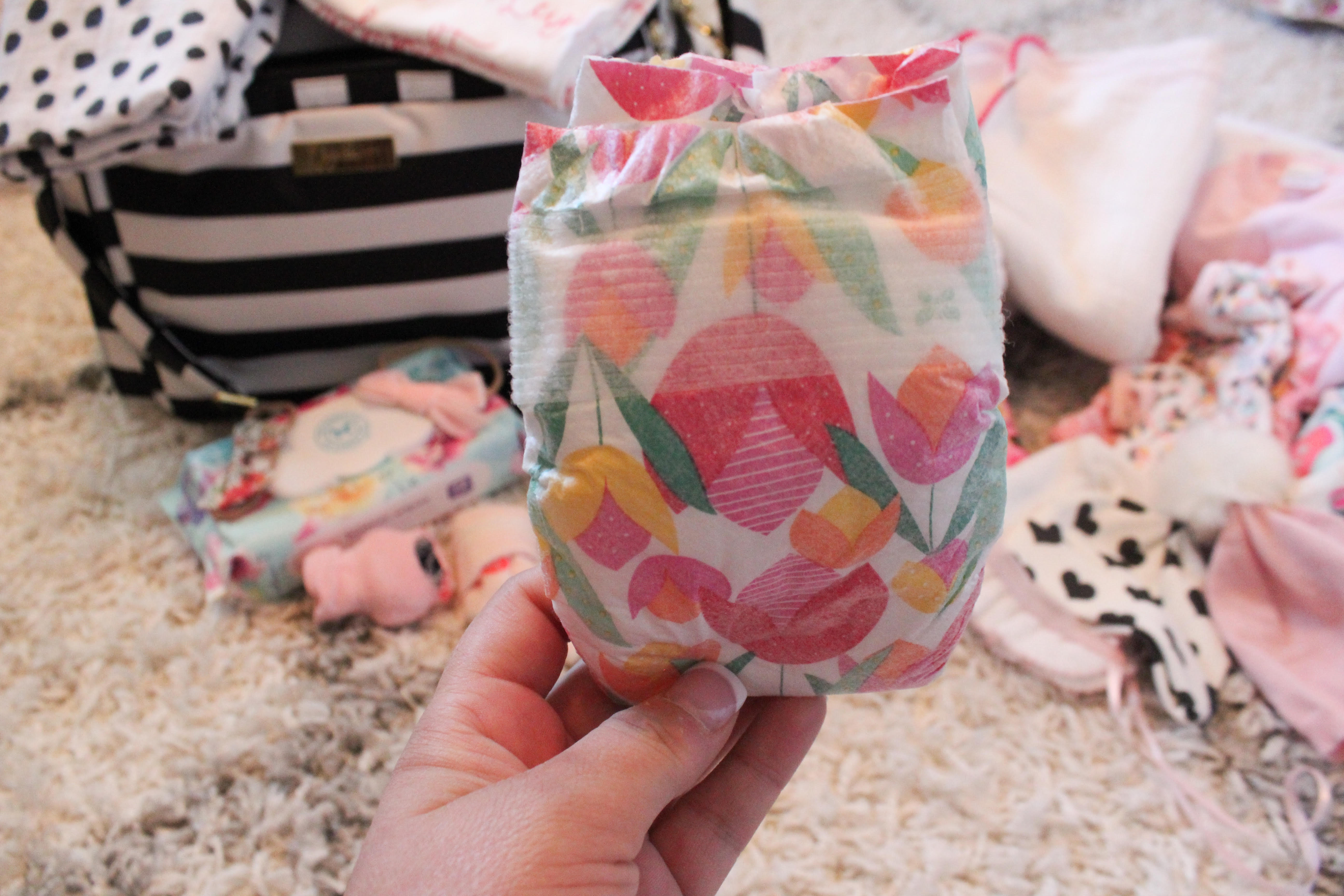 These Honest diapers are SO cute and little!!!!
Did I forget anything major??
Thanks for checking out this post. You being here means a lot to me!