This post is sponsored by BabbleBoxx.com on behalf of Single Edition Media.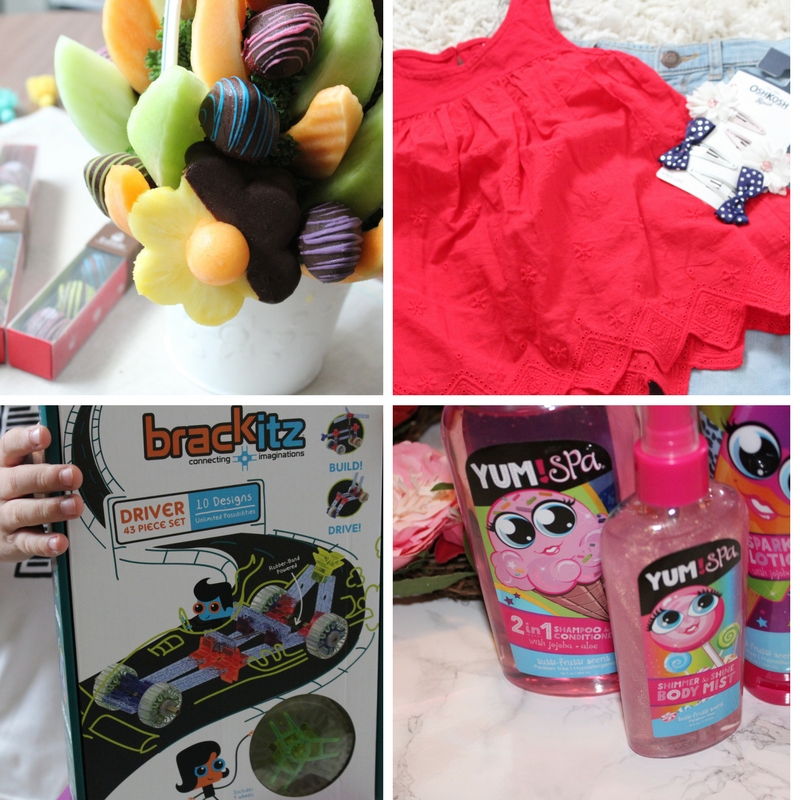 Winter is no longer lingering around! Spring is here and with that season comes new life, being outdoors, sunshine, flowers blooming, and a lot of fun essentials!
I've partnered with some amazing brands to bring you some Spring essentials for your kids! You'll want to check out all of these brands because some of them I had never heard of and I am SO glad I know about them now!
Edible Arrangements  combines a collection of your favorite characters plus fruit! You can send these adorable arrangements as a birthday gift! How about instead of a cake send fruit covered in chocolate!  These are also perfect for Easter gifts for teachers, new moms, or as a "just because" gift! My kids have never had an Edible Arrangement and they were in awe of it!!! The huge chocolate bunny was Ainsley's favorite! Oakland loved the fruit truffles! Mine were the chocolate covered strawberries of course! This basket was so beautifully put together and I love how the sticks came out with ease to make eating less messy! Check them out on Facebook !
If you're headed to a family member's house for Easter one of thee baskets would be the perfect Easter gift! The basket the fruit comes in is reusable and would be perfect for collecting eggs in!
Shop now and save 20% off orders of $50 or more using my code BLOG4722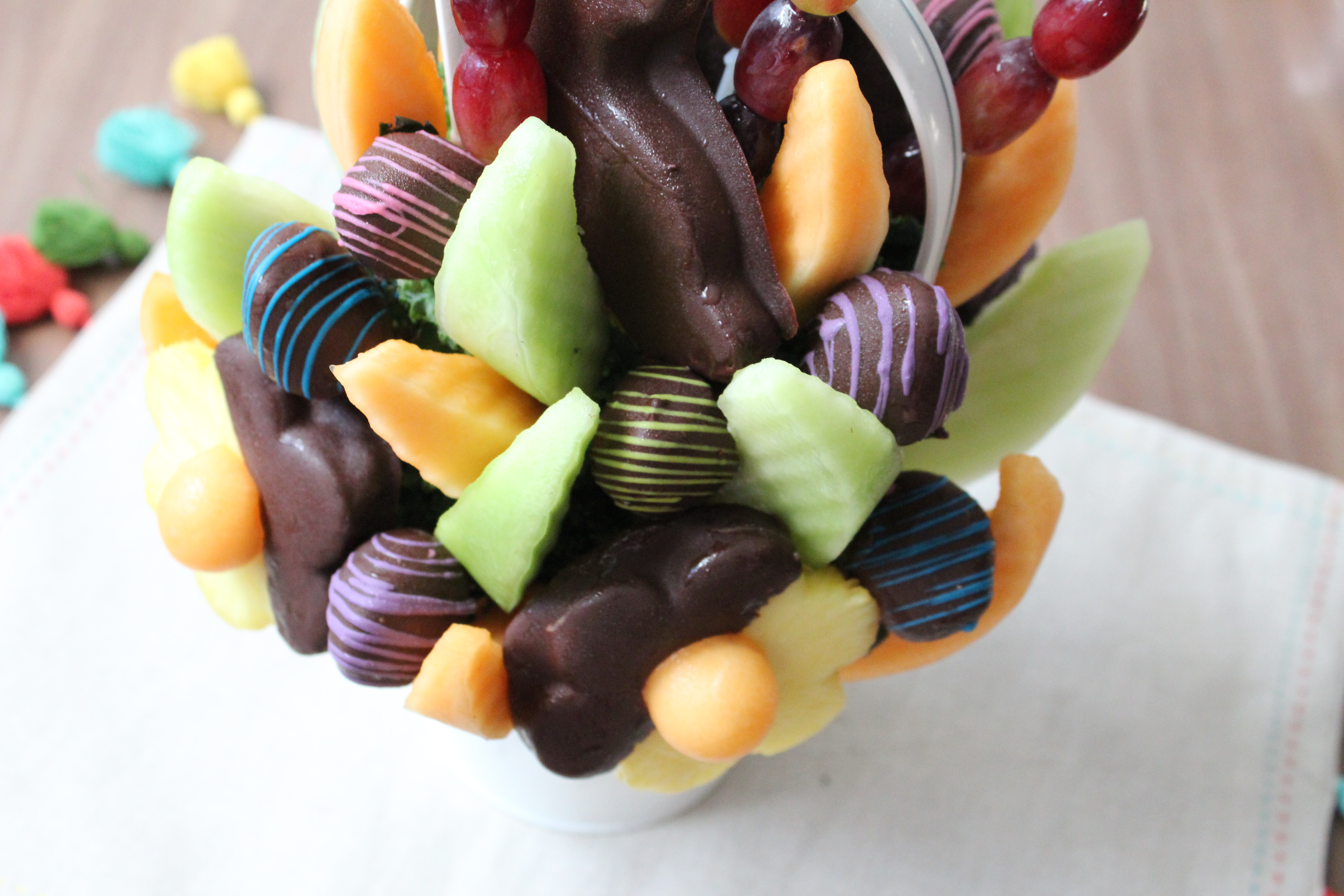 Check out their pages!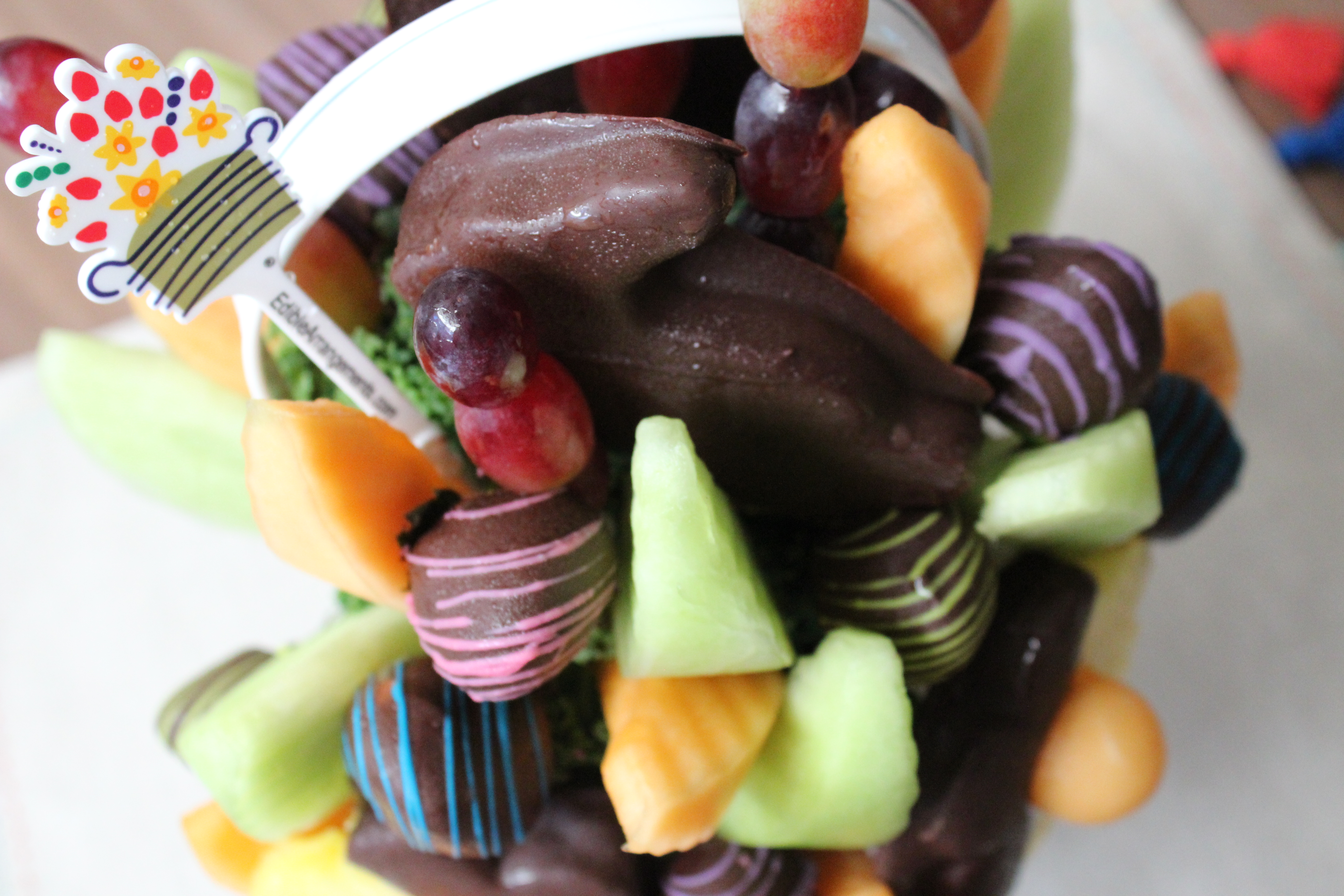 The next amazing brand is OshKosh and I am sure you have heard of this adorable clothing brand! They have easy pull on pants plus tops to mix and match! I love the detailing on this adorable top! The adorable clips were perfect for her pigtails! Oshkosh offers stylish clothing grounded in an authentic American heritage and the belief that kids have fun being kids! They have hand- drawn graphics , trend- right styles that are age appropriate ( which I love), and include optimistic colors for boys and girls sizes 0-14!
Check them out on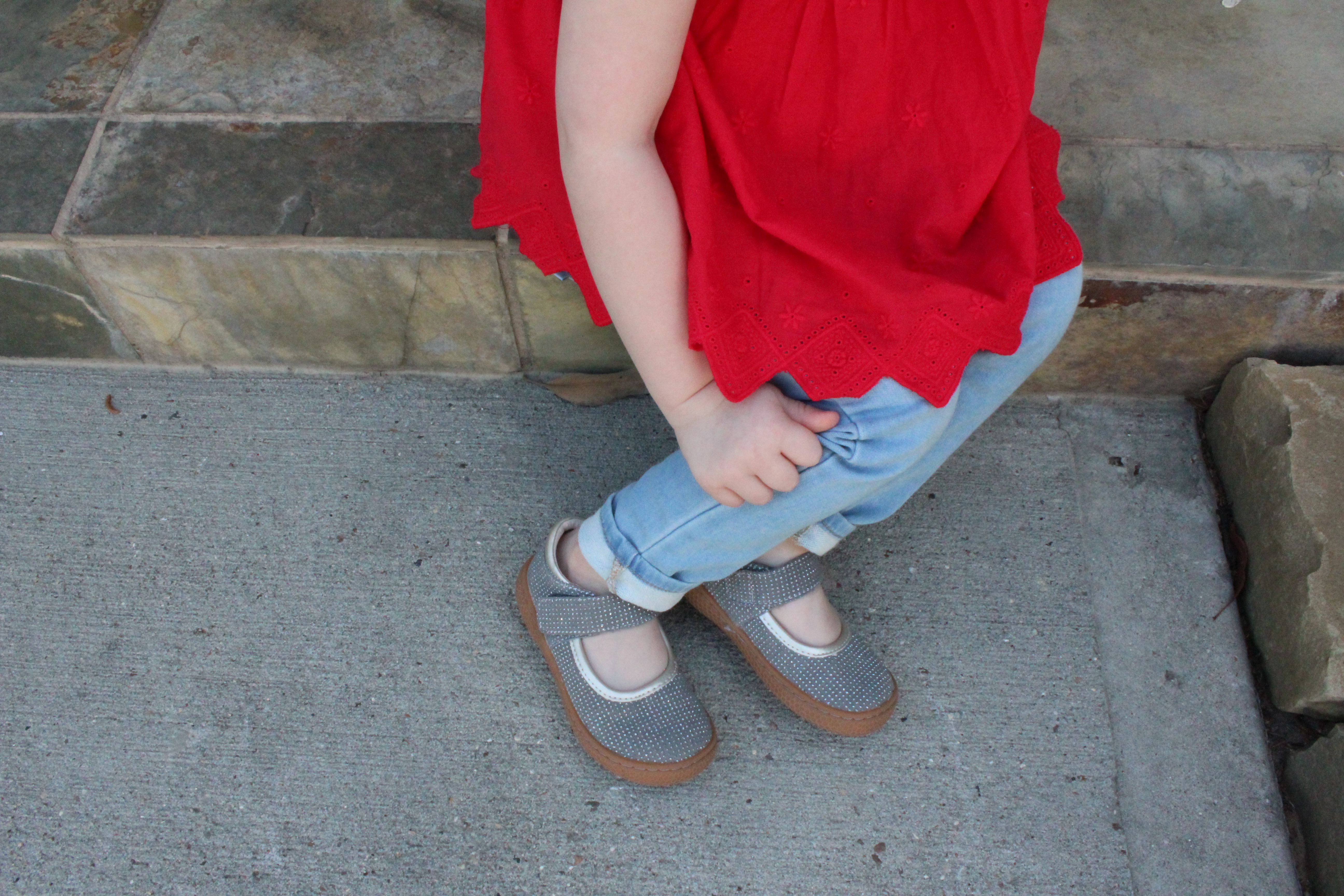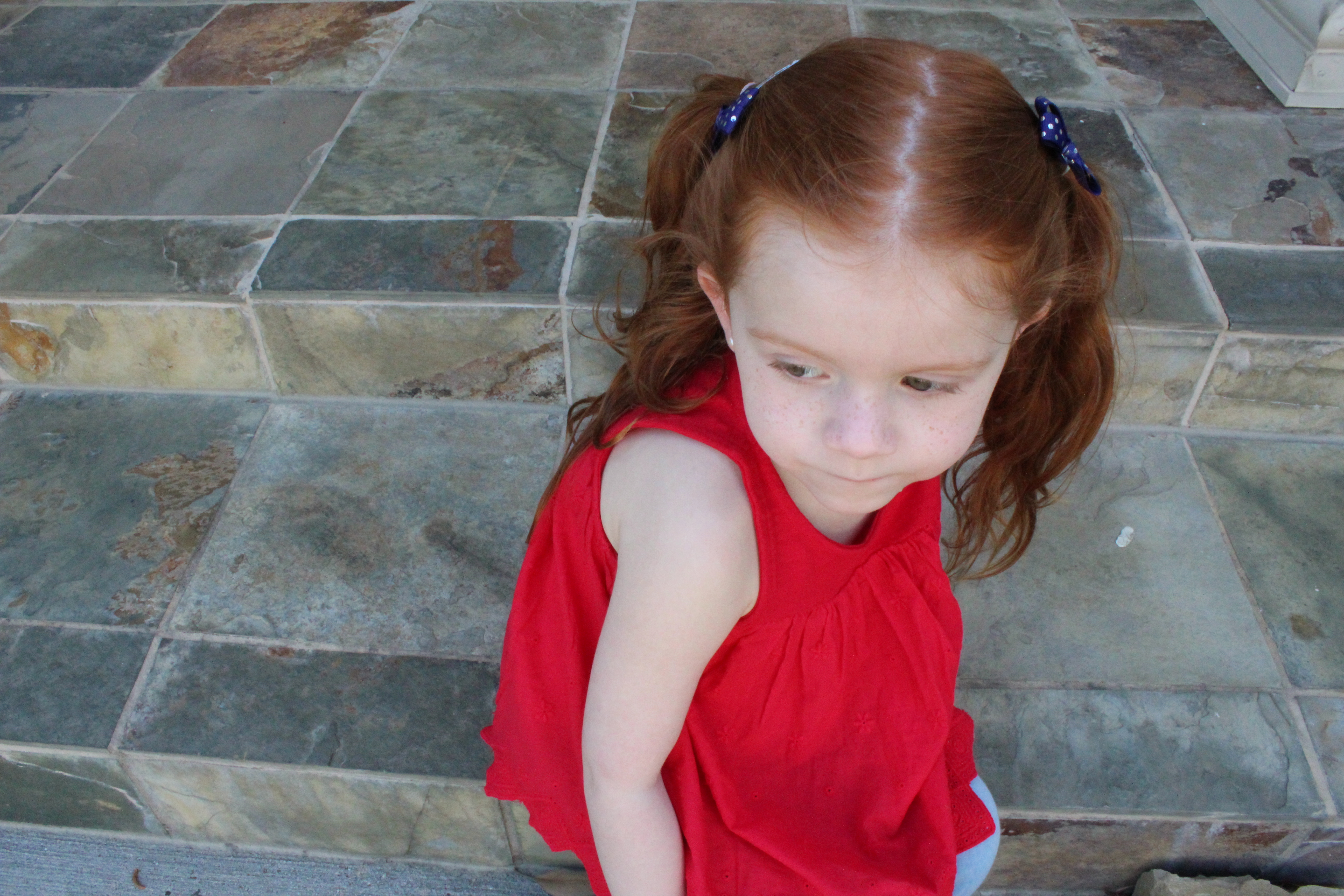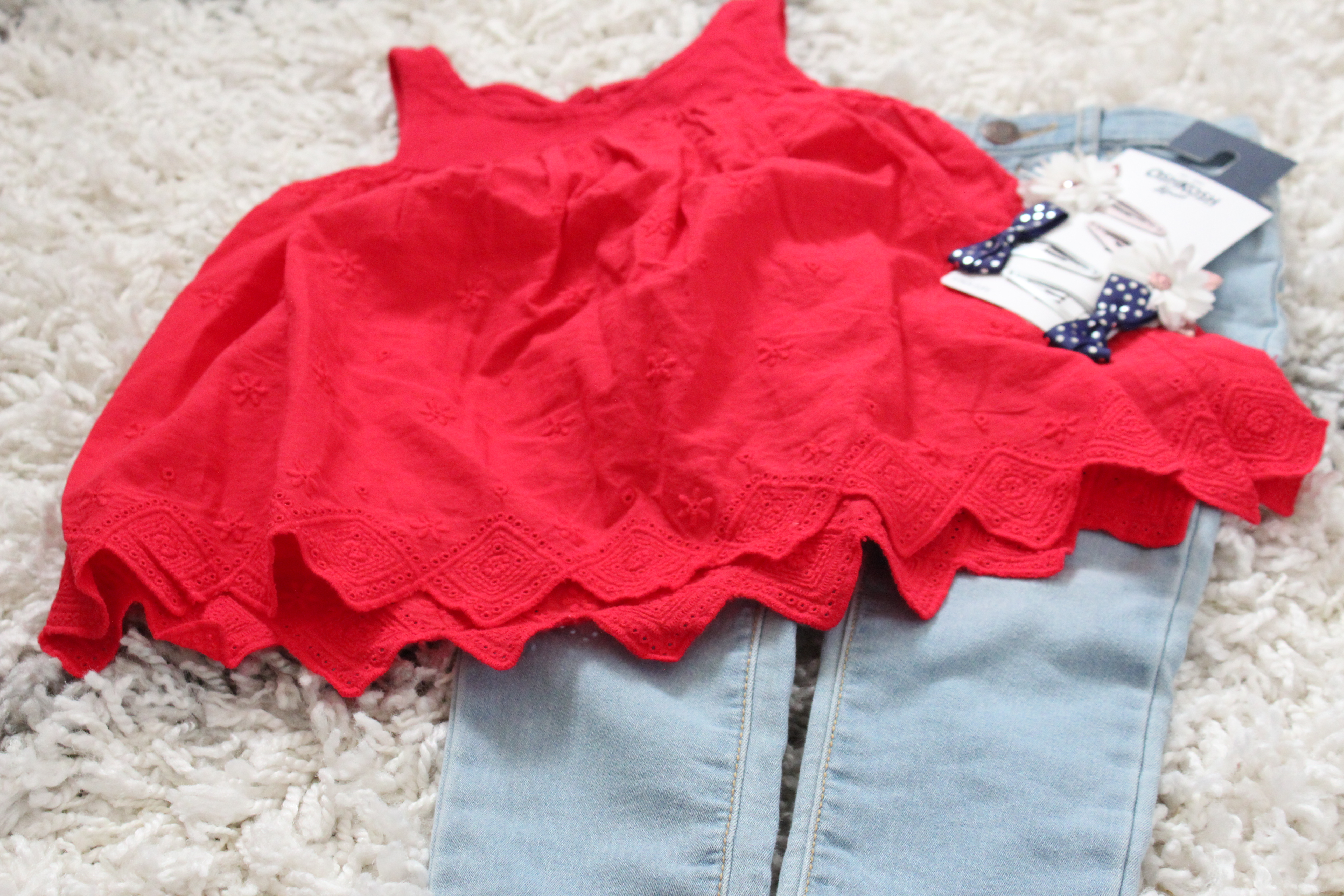 This would be an adorable 4th of July outfit as well!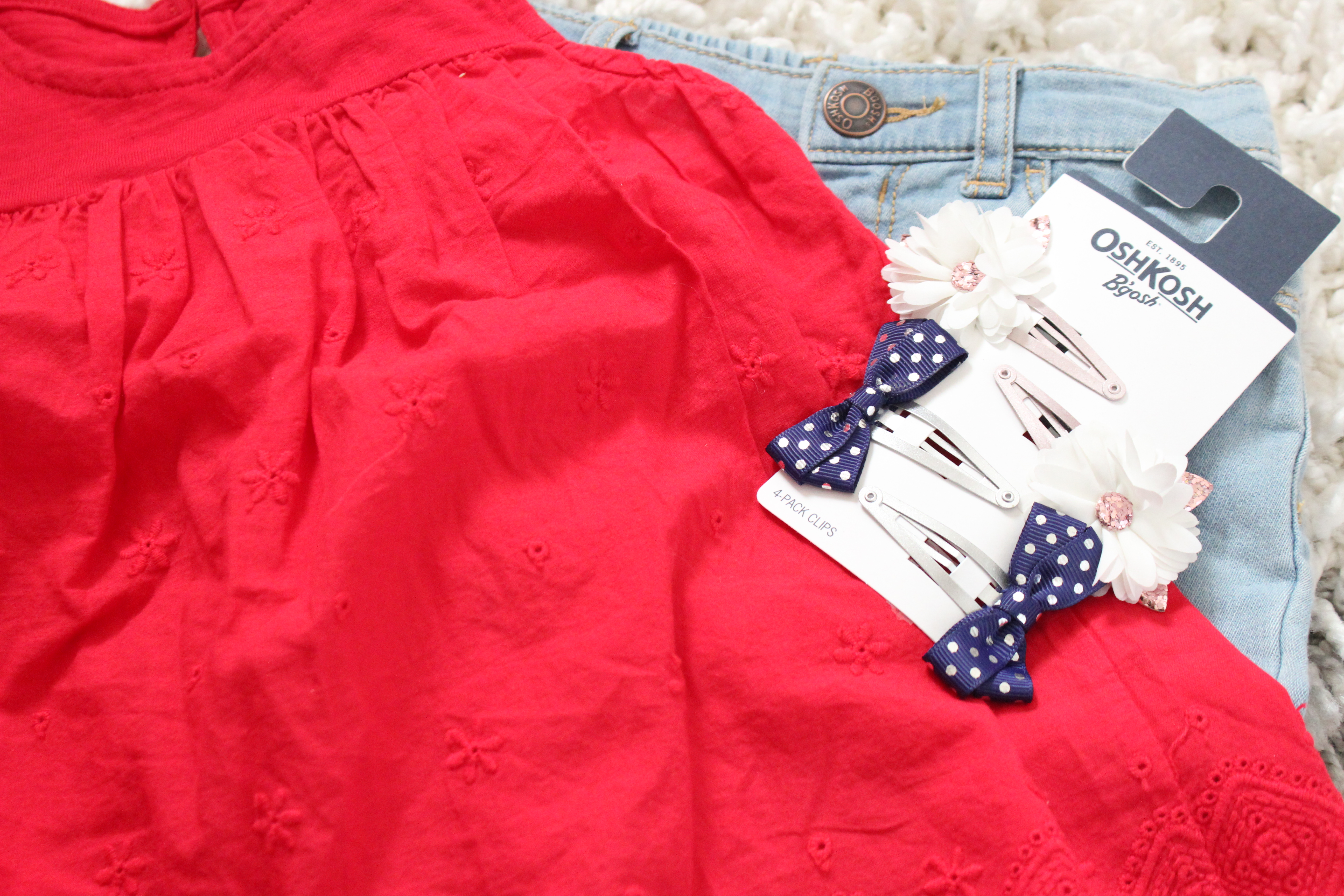 The next brand is Brackitz and Oakland ABSOLUTELY LOVED these toys! They were perfect for his imaginative mind! Brackitz puts real-life art, math, science,architectural, and engineering principles into play! These toys are suitable for even young children like Ainsley.
The award – winning family of construction toys is praised by kids, parents, and teachers! The possibilities are endless when it comes to what you build with Brackitz. Each kit comes with visual ideas to help you build each piece. Oakland spent quite a bit of time building with these and that usually doesn't happen..He loves to get something out, play with it, and be done with it within a few minutes. This toy really kept his attention! If your children love to build and be creative then I totally suggest this toy for them!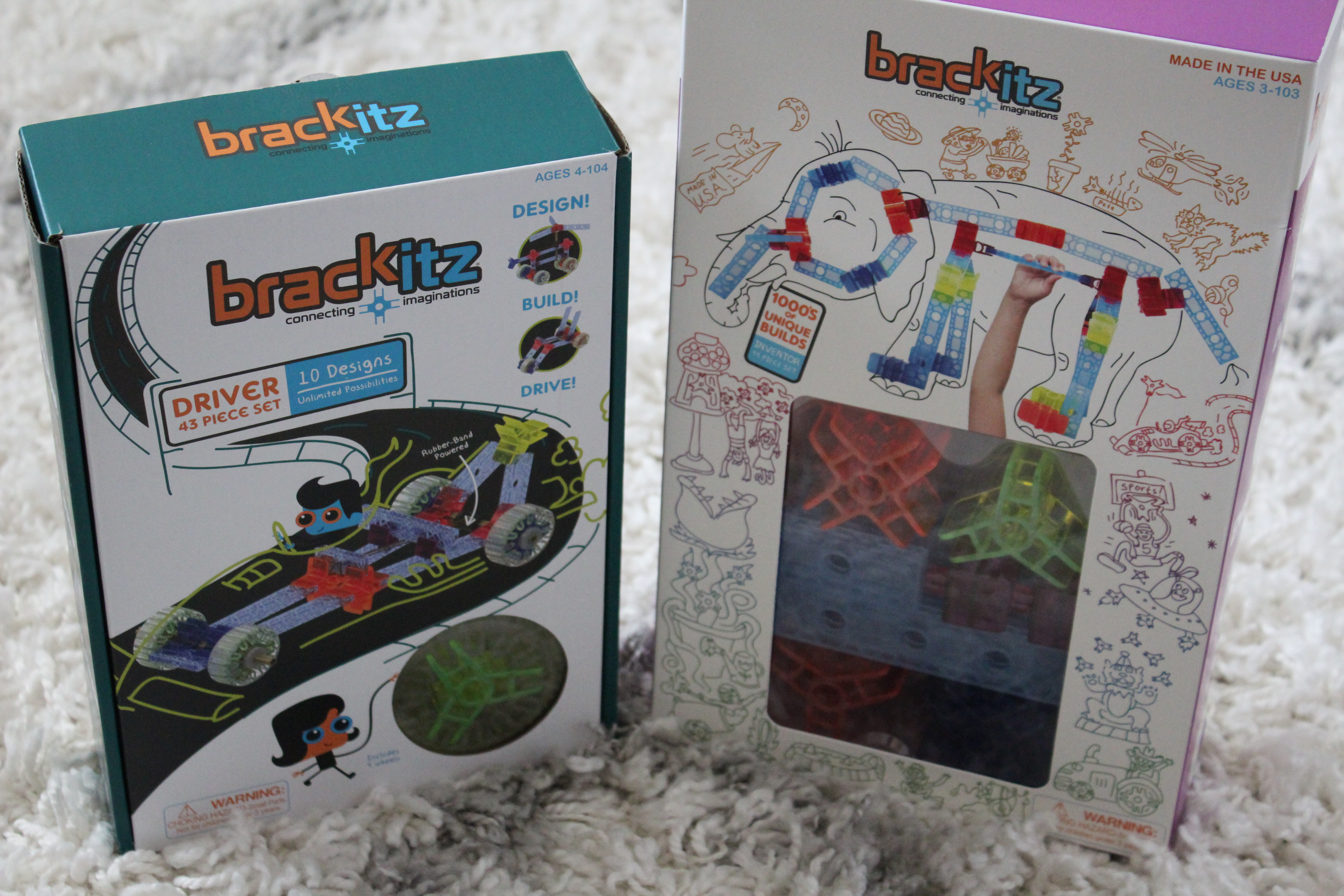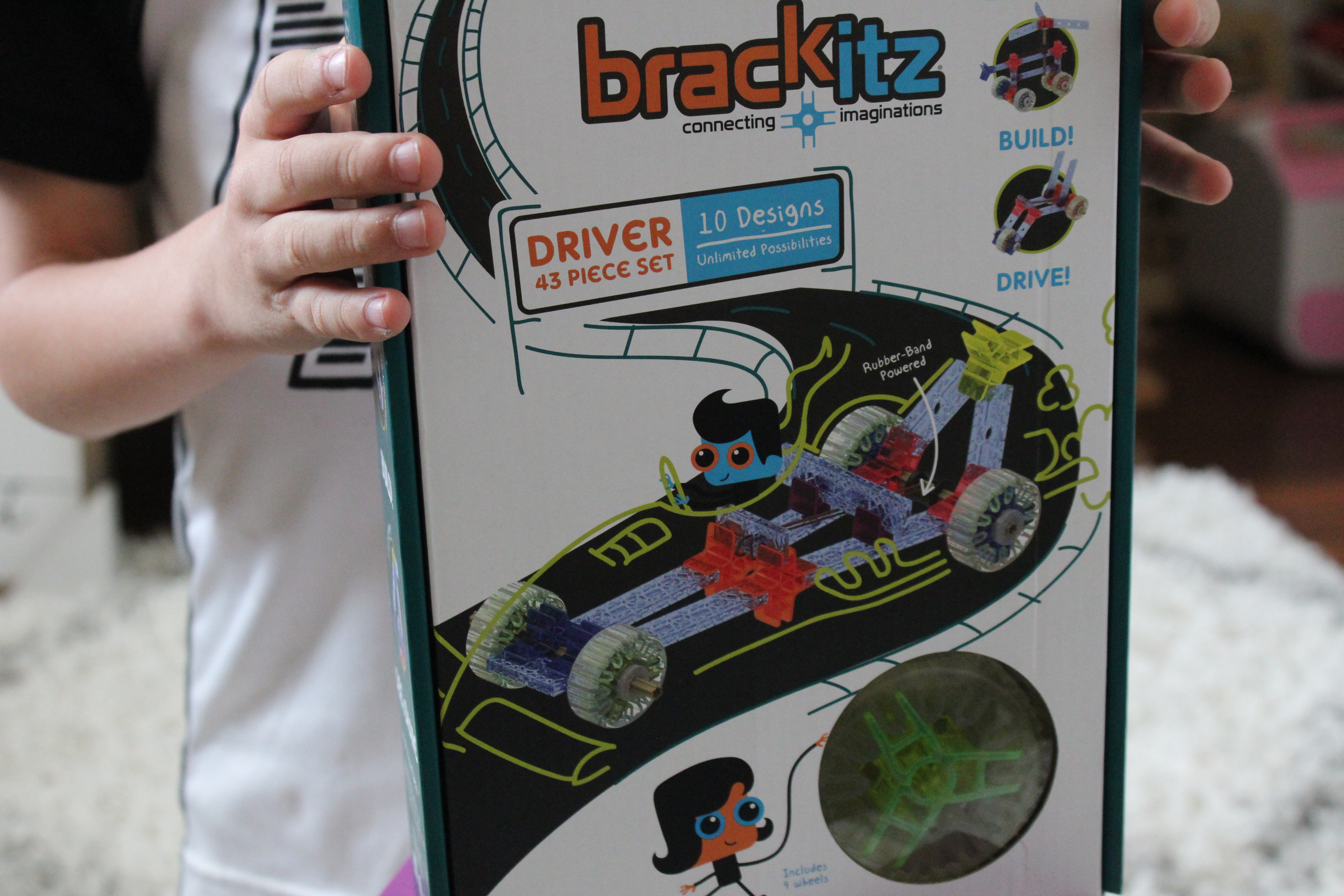 These creative toys give your child the ability to build simple to complex structures! They're durable and also portable.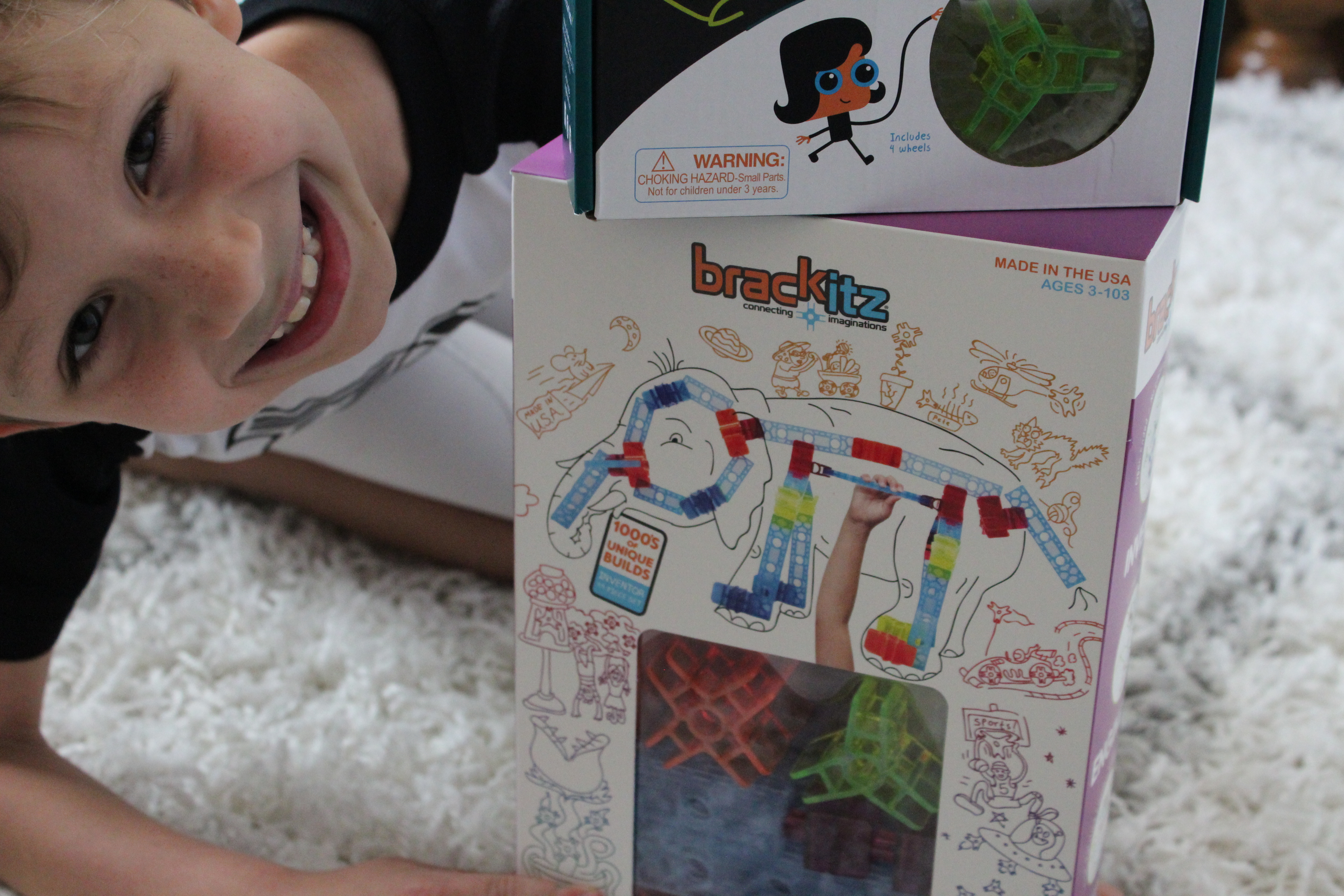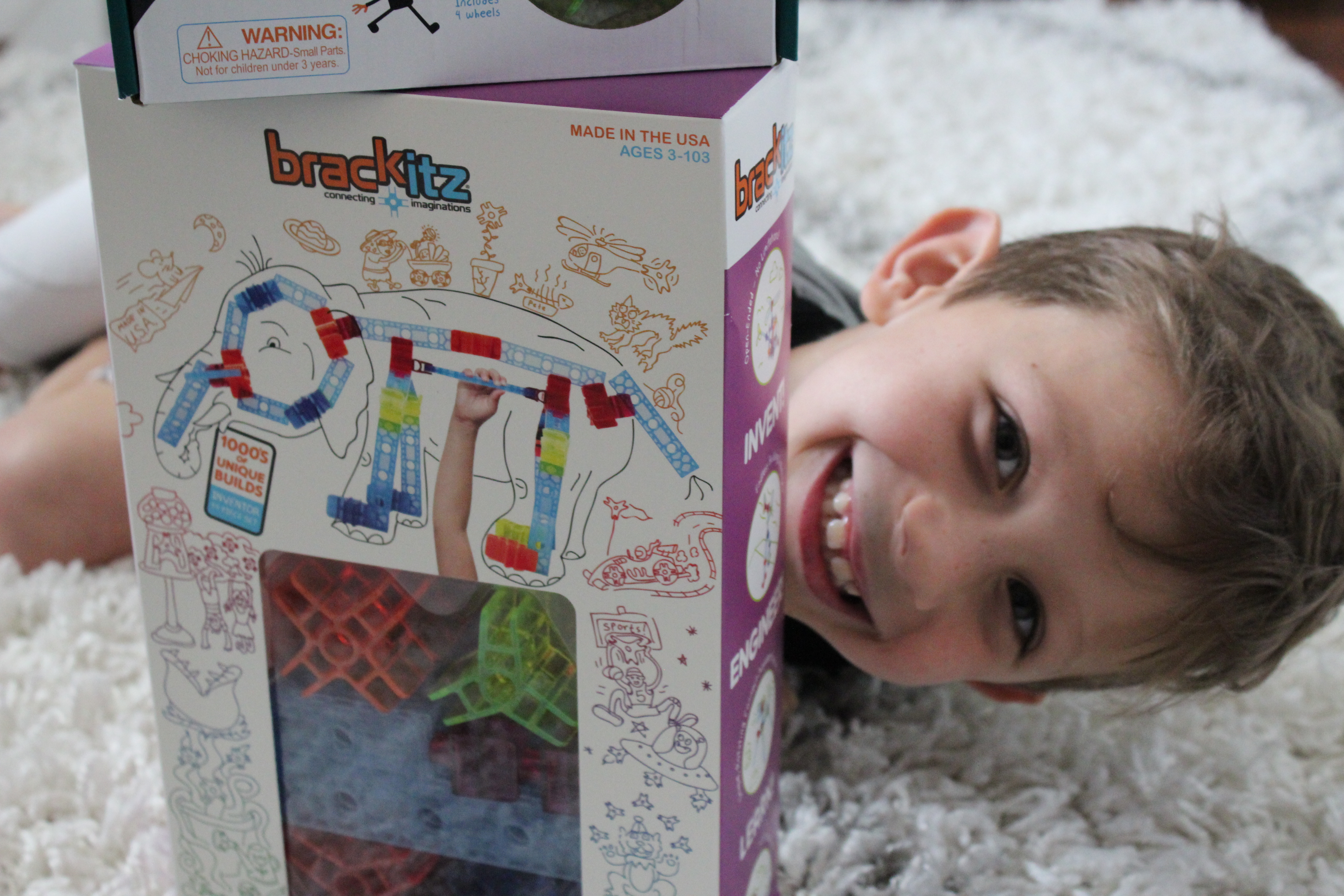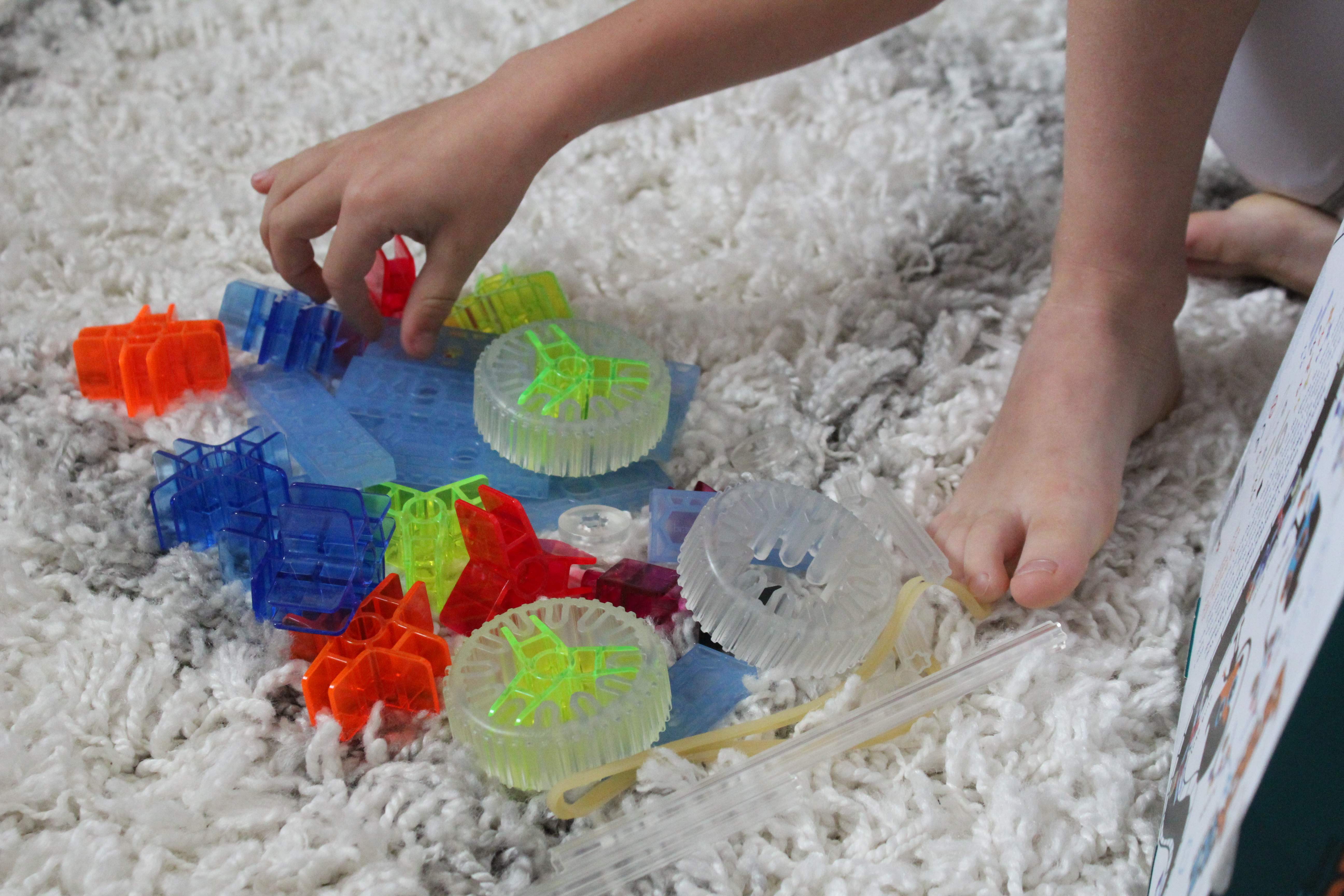 He made a car here!
Yum Spa is pretty new, introduced in March 2017! This personal care line invites girls and tweens to add a little sparkle and shine to their bath and beauty routine. Ainsley LOVES to use my makeup and body spray. I give her a blush brush with nothing on it and she pretends to put on blush, it's the cutest thing. Now she has her own body mist 😉
This lotion and potion trio is sold exclusively at Walmart and will be available on Amazon.com by the end of April!
The line is pink, sparkly, and infused with a tutti-frutti scent! These products would be perfect for your little girl's Easter basket!
Did I mention that these products were Paraben- free and Hypoallergenic!?
Get your $.75 off coupon here!!
 Check them out on Instagram !
The 2-in-1 shampoo and conditioner is Paraben-Free and Hypoallergenic and retails for $3.37!
The Sparkle lotion is Paraben-Free and Hypoallergenic and retails for $2.97
The Shimmer and Shine Body mist is Paraben-Free and Hypoallergenic and retails for $3.37! This mist is perfect for both skin or hair! It gives an extra sparkle!
What amazing prices!!!!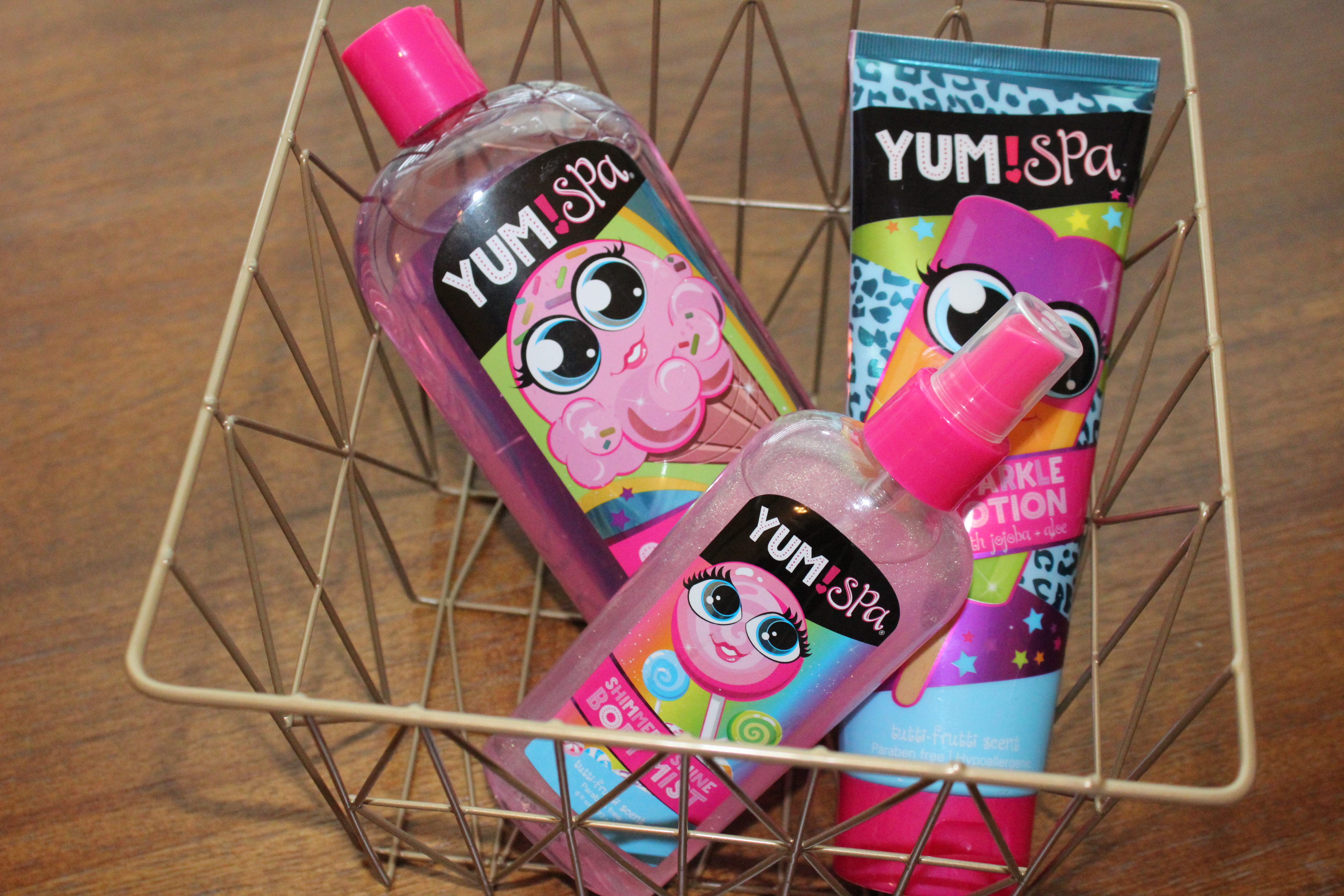 What do you look forward to when Spring comes around?