Cleaning…. I am not sure what mom loves to clean but deep cleaning has always been at the bottom of my priority list. As a mom who up until last week worked full time out of the house so cleaning was definitely NOT part of my daily plans. I would, however get home around 5 pm everyday and straighten up, put the dishes away, maybe cook, and start a load of laundry. We have a maid come once a month to deep clean. Now I am proud to say that I will be able to do more around the house!
One way I can do more is with Bona's free & simple hardwood floor cleaner! All I have to do first is mop or sweep and then spray this amazing spray on the floor and wipe it up!  It's super easy! Bona products provide an effective clean for hardwood floors with no added dyes or scents. With children present that really attracts me to a product. I'll take any help I can in the cleaning department that I can, especially if that product is free of dyes!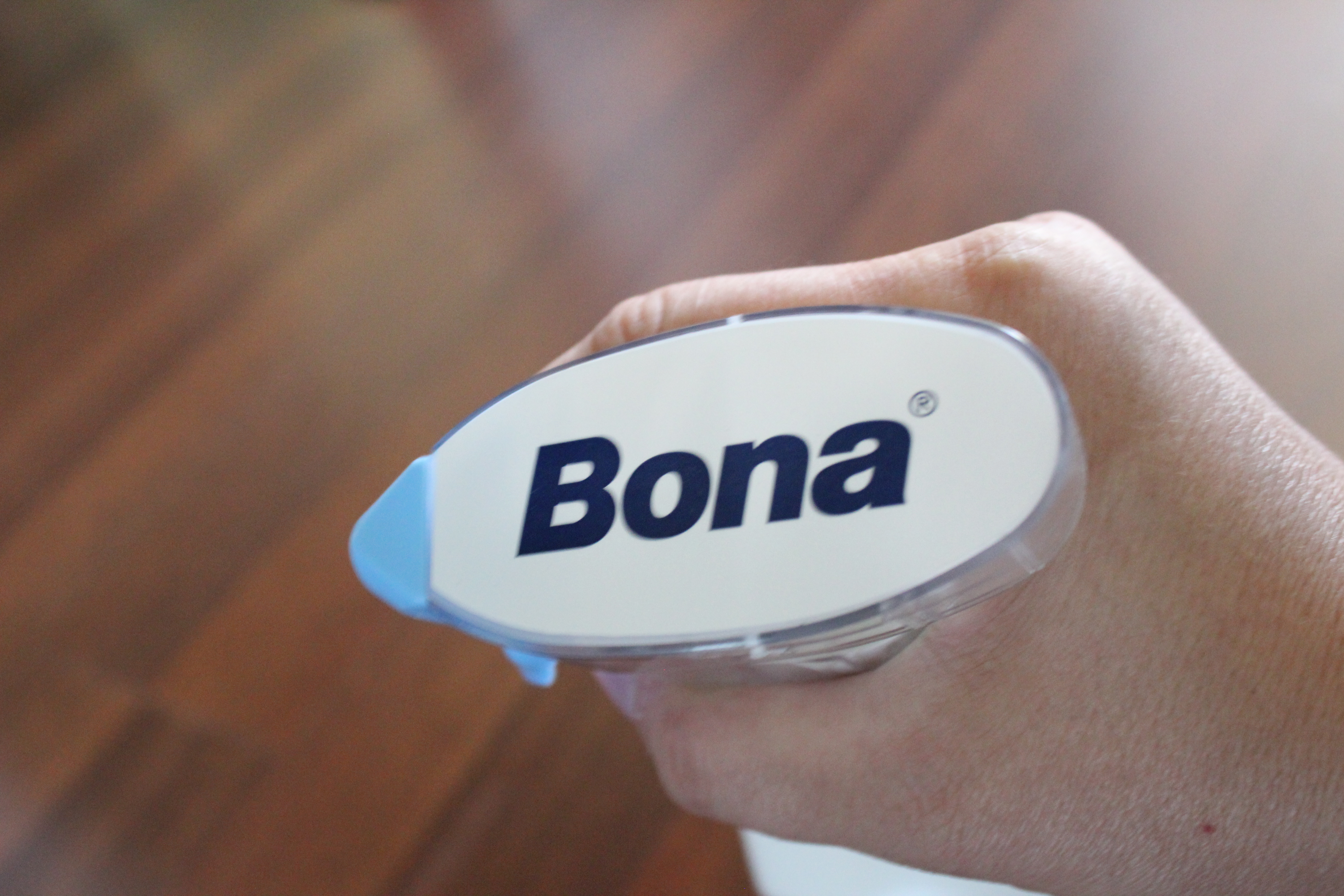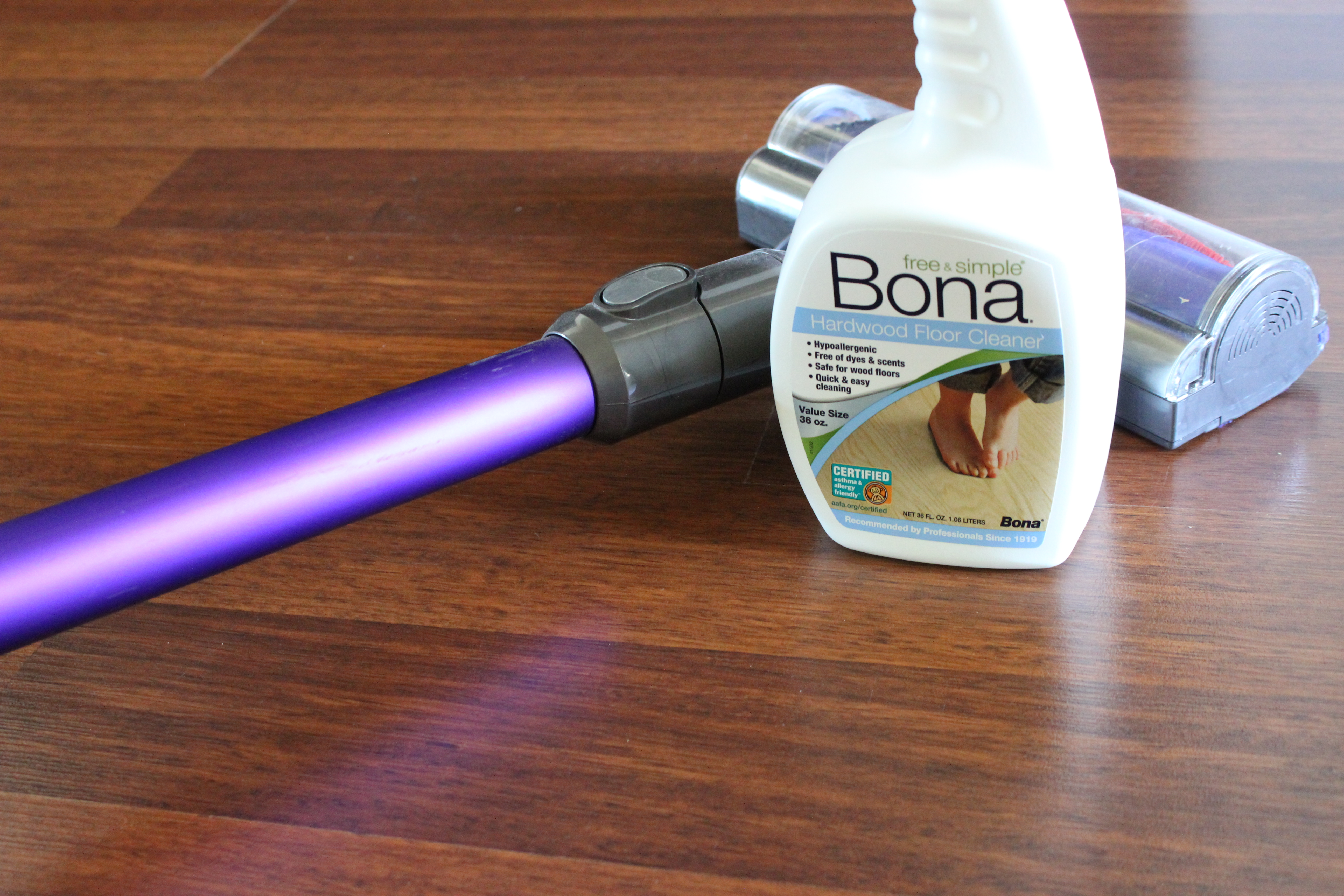 You can find this fabulous product at your nearest Lowes, Bed, Bath & Beyond, or Home Depot! I found this spray at Bed, Bath, and Beyond!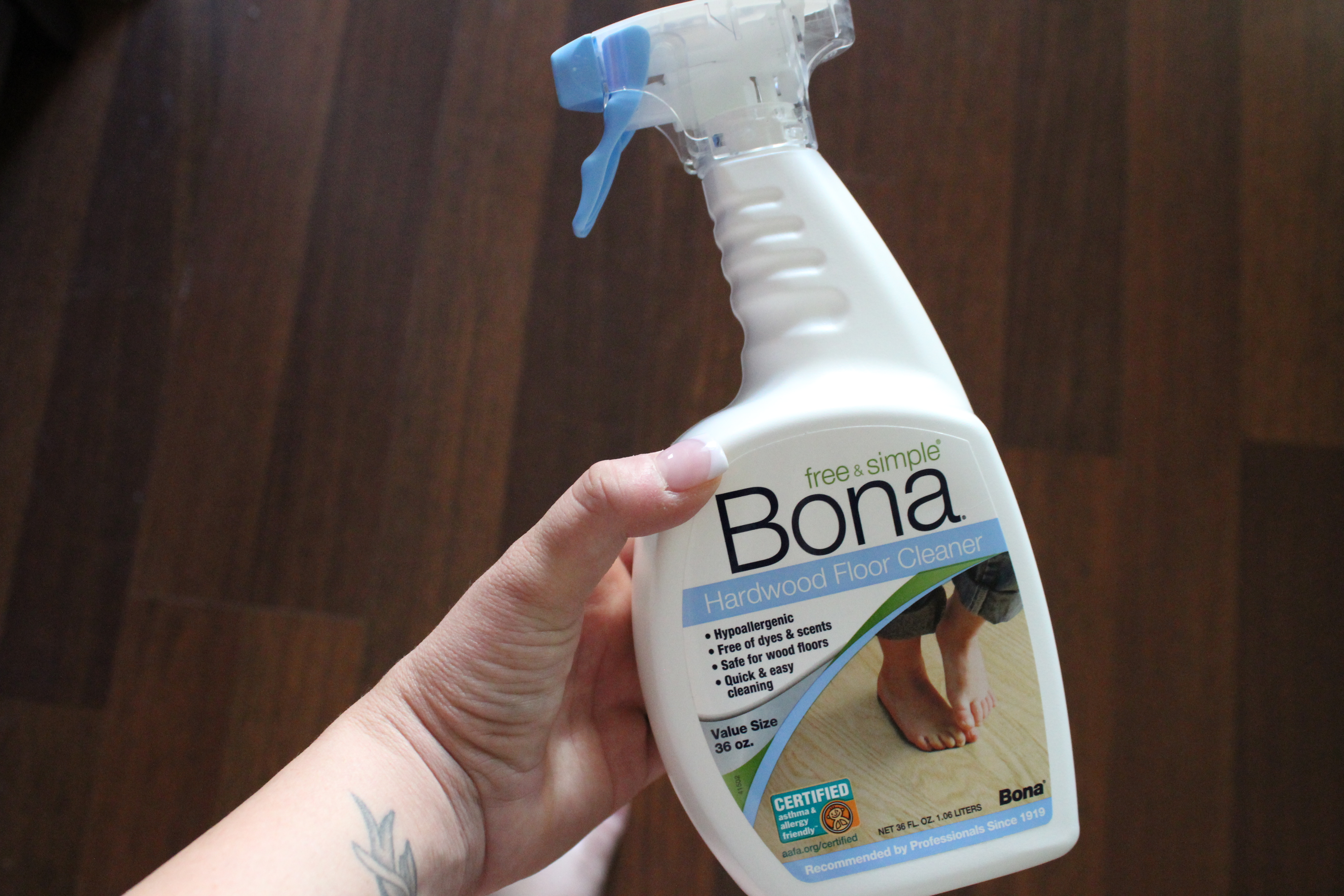 To get your floors extra clean remember to first sweep or vacuum! (Vacuuming is what I choose to do) Being pregnant it's the easiest way to get rid of all the dirt.
After that is done just spray the Bona Hardwood floor cleaner  on your floor and then wipe it up with a microfiber deep clean pad or something similar! Voila your floors are clean! It's super easy!
You can also have your kids involved in the cleaning process by having them vacuum ahead of time! Ainsley and Oakland both love to vacuum so I let them take over that job!

Try Bona's line of free & simple cleaning products for yourself, and follow @mybonahome on Facebook to stay up-to-date on product news, offers, and their upcoming sweepstakes!
What do you use to clean the floors?? Try this product and you'll never go back to that other product!