This post was sponsored by  Pure Growth . All opinions expressed are my own.
As a mom with young children we are always on the go! Two things are certain in the Ashmore household. My kids love the characters featured on the packaging and snacks. Pure Growth  snacks are healthy, tasty, convenient, affordable, organic, ready-to-eat, co-snacking, on-the-go, lunch box solutions, diaper bag essentials, snacks for the busy or new mom!
Right when our box of snacks arrived in the mail the kids opened it in a flash and saw all of the characters on it! Ainsley's face lit up!  She is a HUGE fan of Mickey and Pj Masks so seeing them on the packing enticed her to try them even more!
My favorite snack, of course I had to try … was the white cheddar popcorn! You can purchase them on Amazon and get an 8 pack for under $6!!!! What a great snack for school or fun at the park!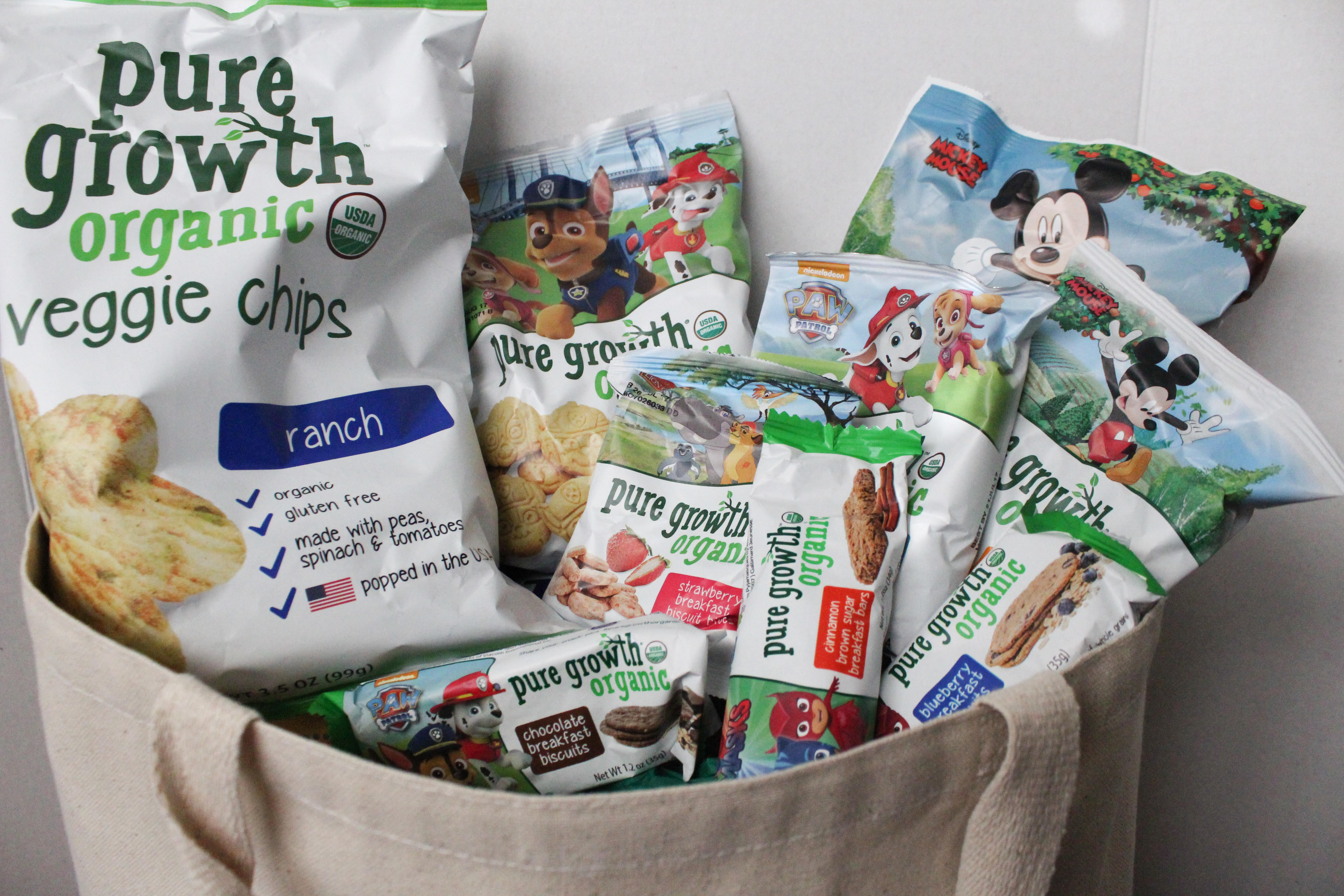 All of the snacks came in this handy tote! Perfect for play dates!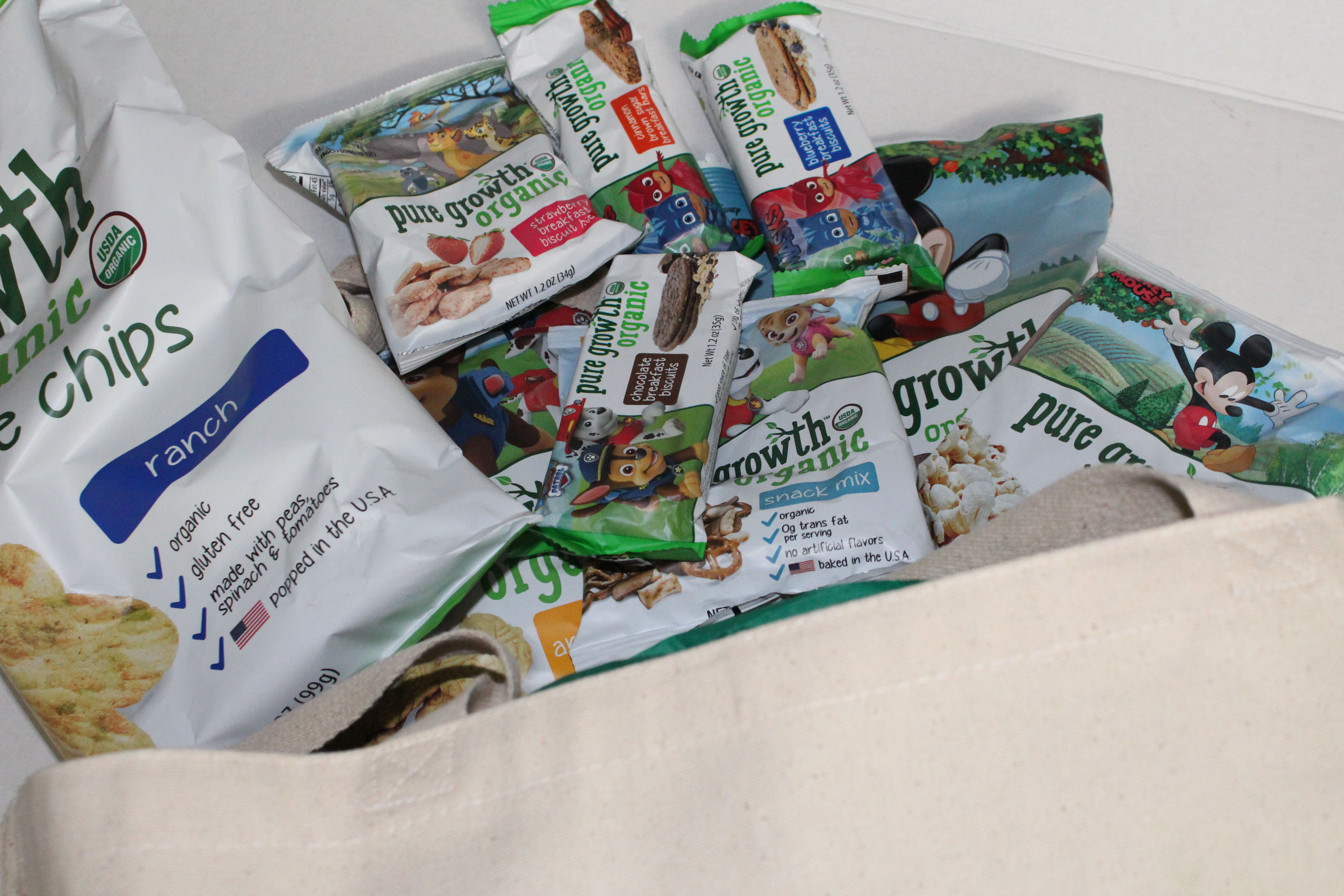 The breakfast bars are perfect for in the morning. A lot of times my kids are running a little behind ( because their mama is not a morning person) and these make the perfect on the go breakfast!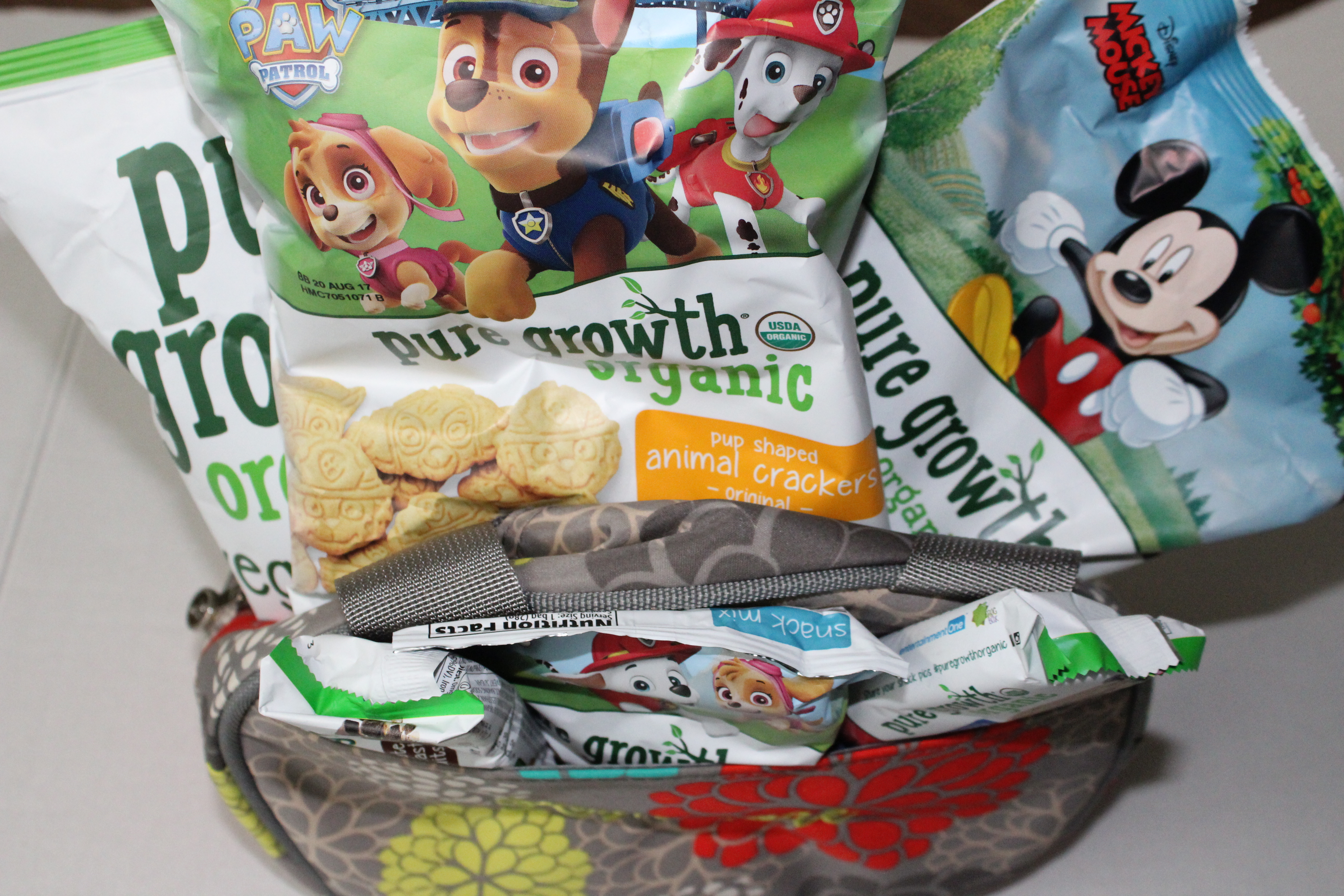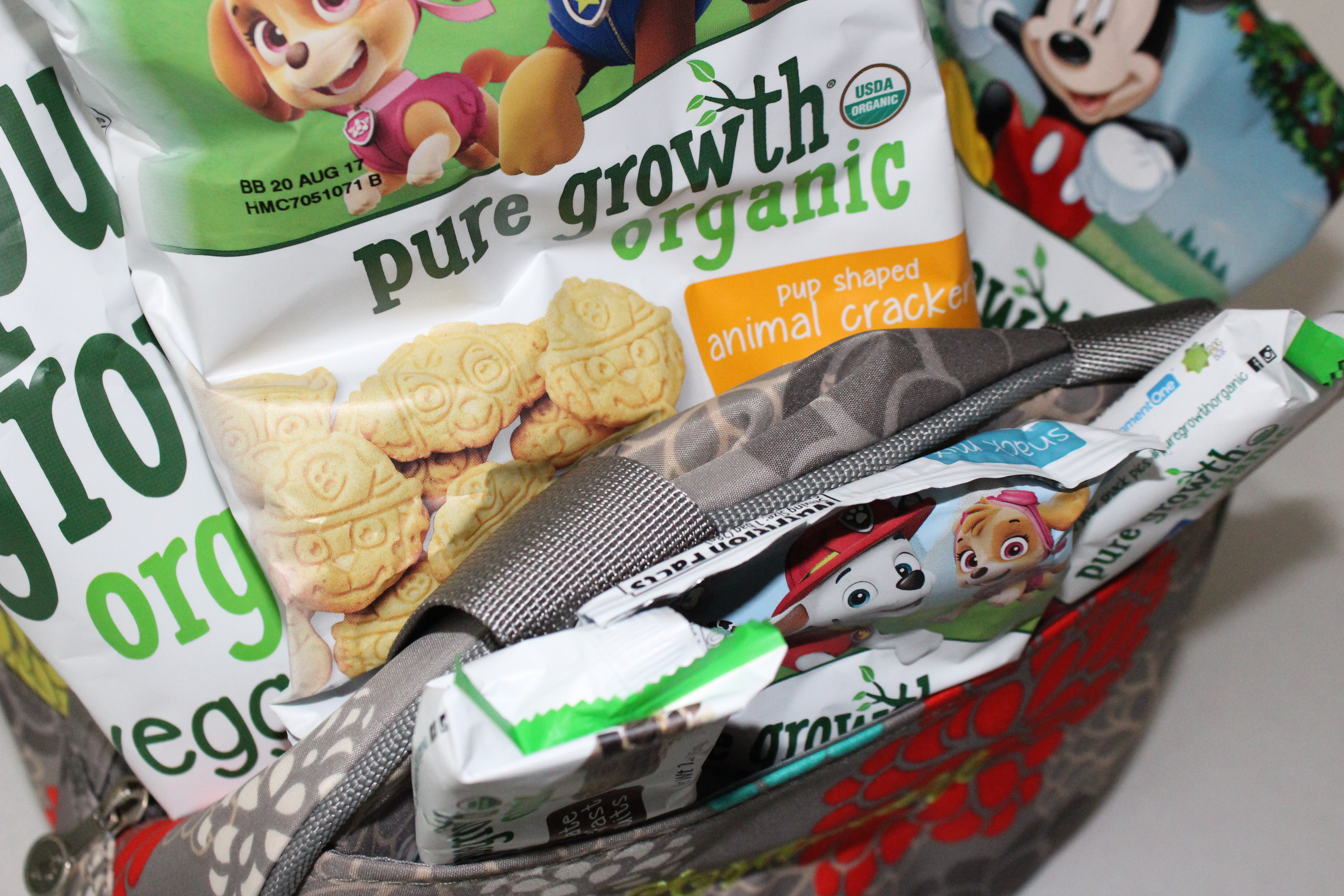 These snacks would also go perfectly with a  ©Marvel / ©Disney   / © Universal / ©Dreamworks themed birthday party! With these prices so low why not get them? The organic and gluten-free factor is huge for me.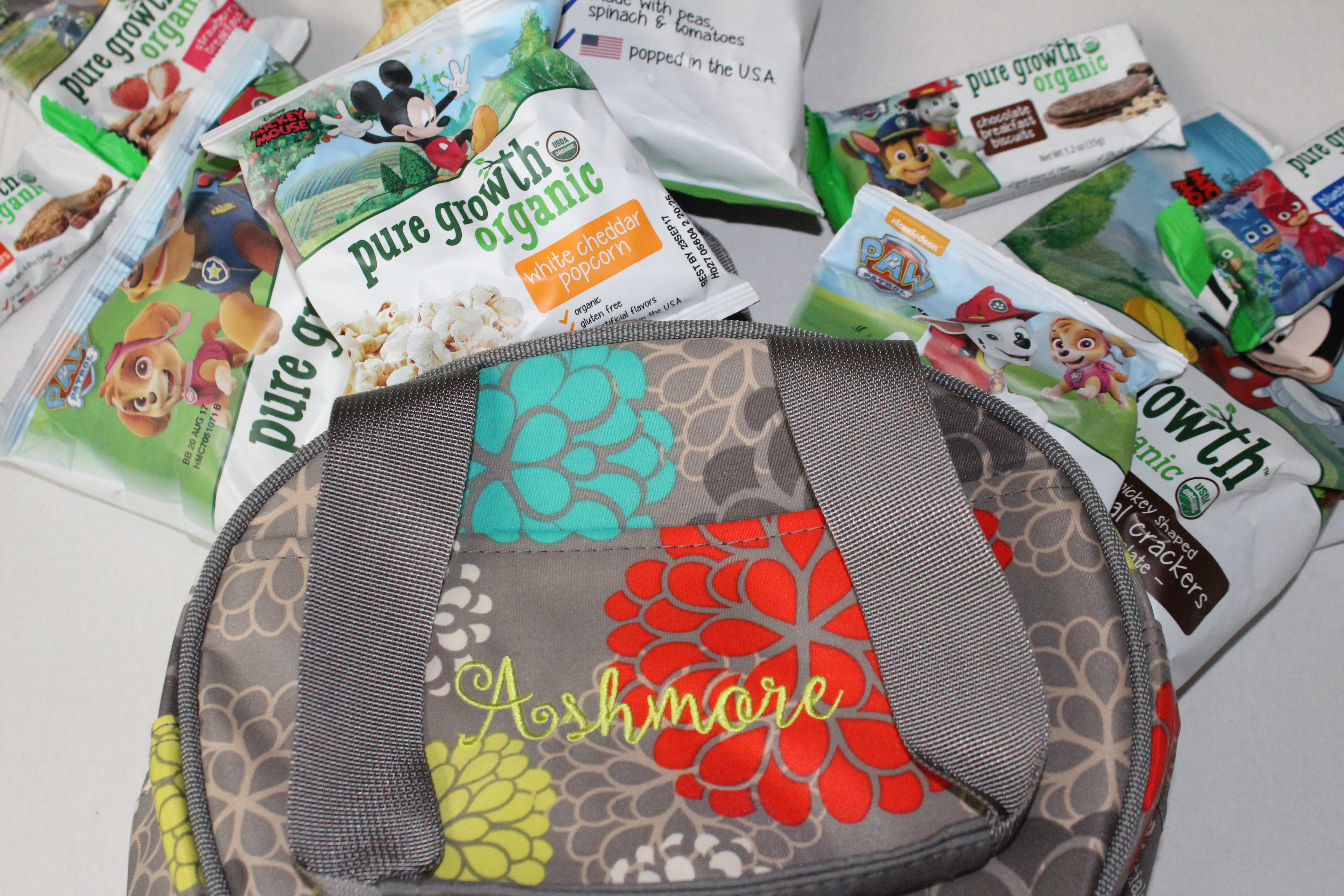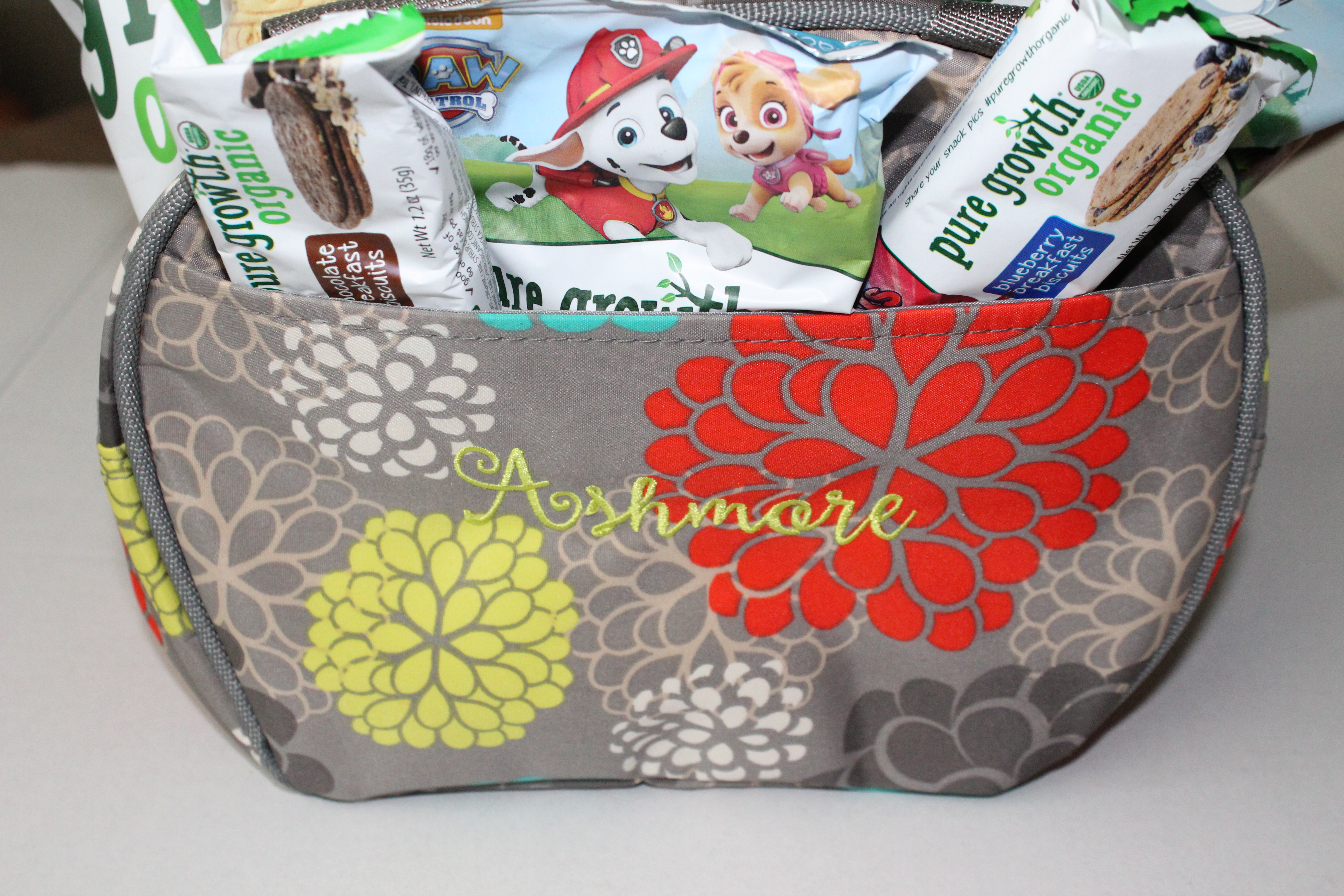 Oakland's favorite snack was the pup shaped animal crackers! I love that they have no artificial flavors and are baked in the USA!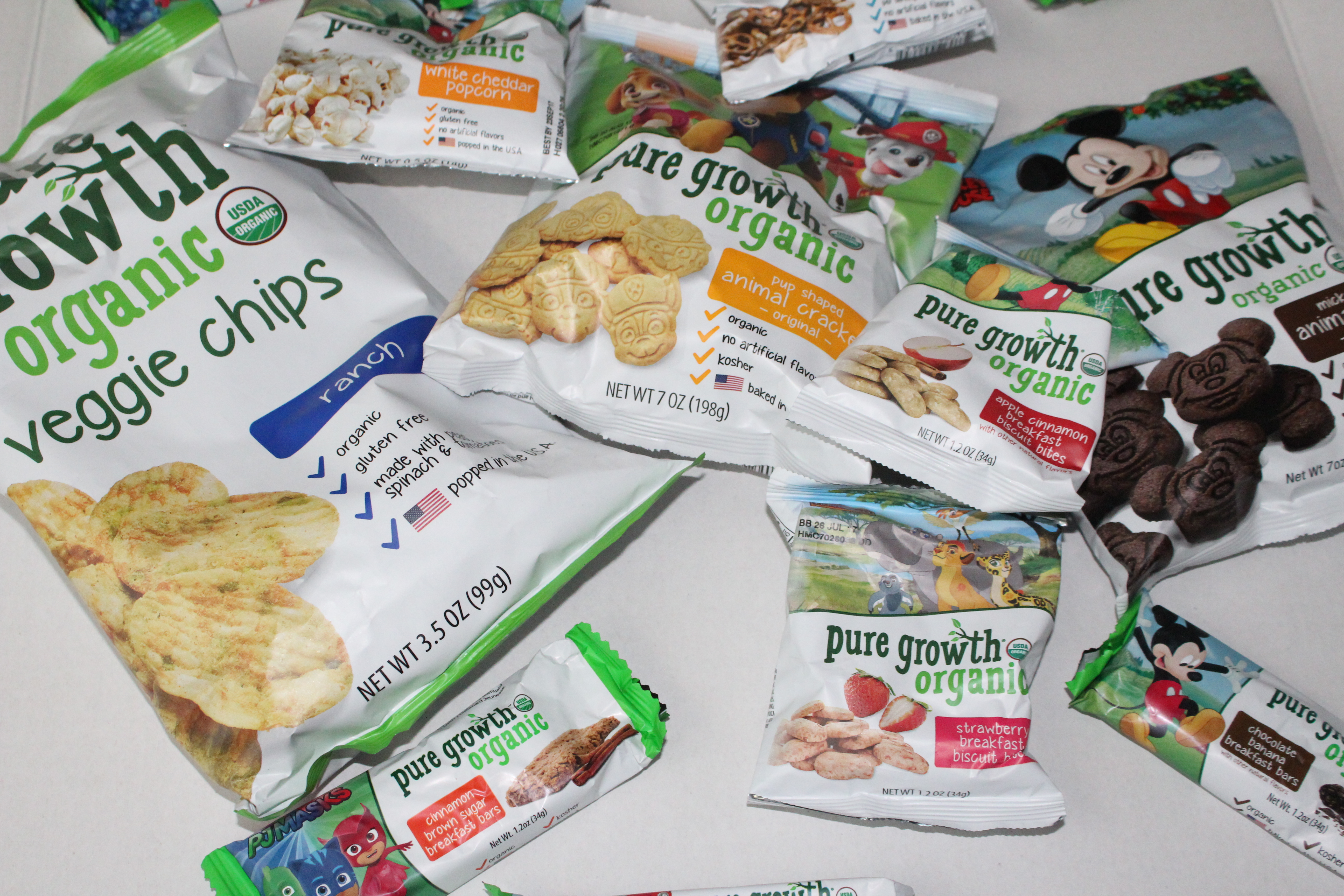 You can find these Pure Growth Organic products at your local Walmart locations to purchase!
These prices are amazing!!!
Individual Bags of Pure Growth Organic retail from $2.98 to $4.98 in Walmart stores
and on the Walmart website. Packs of Pure Growth Organic retail from $2.98 to
$4.98 on Amazon!