A huge thank you to Playtex Baby™ for sponsoring this post, and for helping to make this #PlaytexMom's work from home life a little easier! The opinions and thoughts listed are my own.
The days seem to creep up on me earlier and earlier. The reason being is we have transitioned L to her crib from her Rock "N" Play and out of her swaddle… two items that helped her sleep REALLY WELL. She was comfortable in her tightly wrapped swaddle but we needed to transition her so she is safer in her crib because she is now able to roll over. So, when I have my 2nd cup of coffee she is getting cereal!
To make the most of my time with her I try and find things we can do together while tackling the many tasks I have throughout my day.
Once she is awake I put her in her bouncer with her paci to have some Mickey Mouse time with her big sis. I proceed to make a large cup of coffee and then catch up on emails. Ainsley and I are about to start a new coloring devotional that I am super pumped about! Once Ainsley is off to school I give Leighton her first bottle of the day and afterwards offer her a little bit of cereal. I put it in her convenient Playtex® Use 3 Ways Bowl. This bowl is really versatile and I am able to use it 3 ways! It comes with 2 bowls and one of the bowls serves as a cover! I love that it is BPA free, easy for storing in the fridge and stacking! Leighton wanted to play with green bowls more than eat her cereal!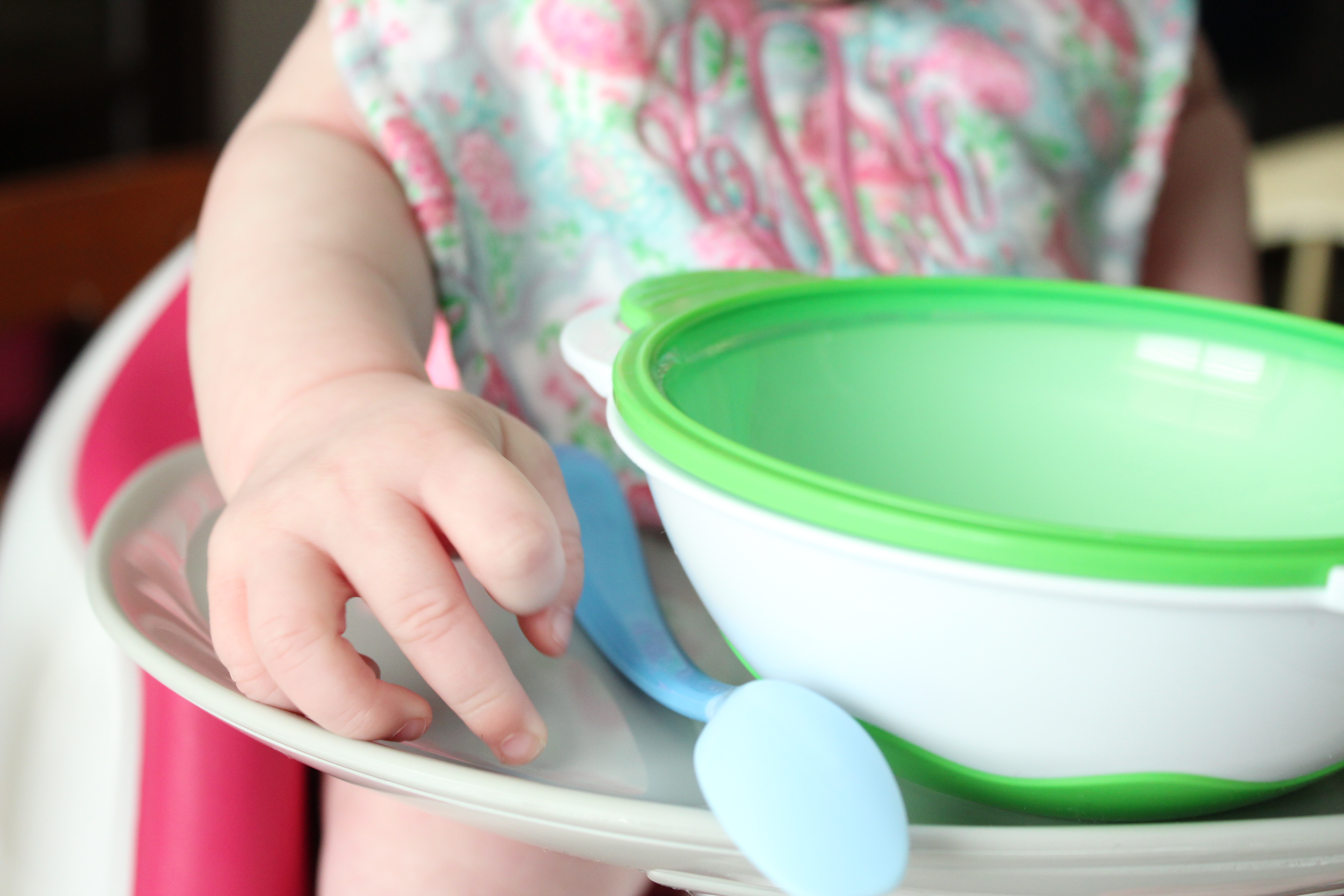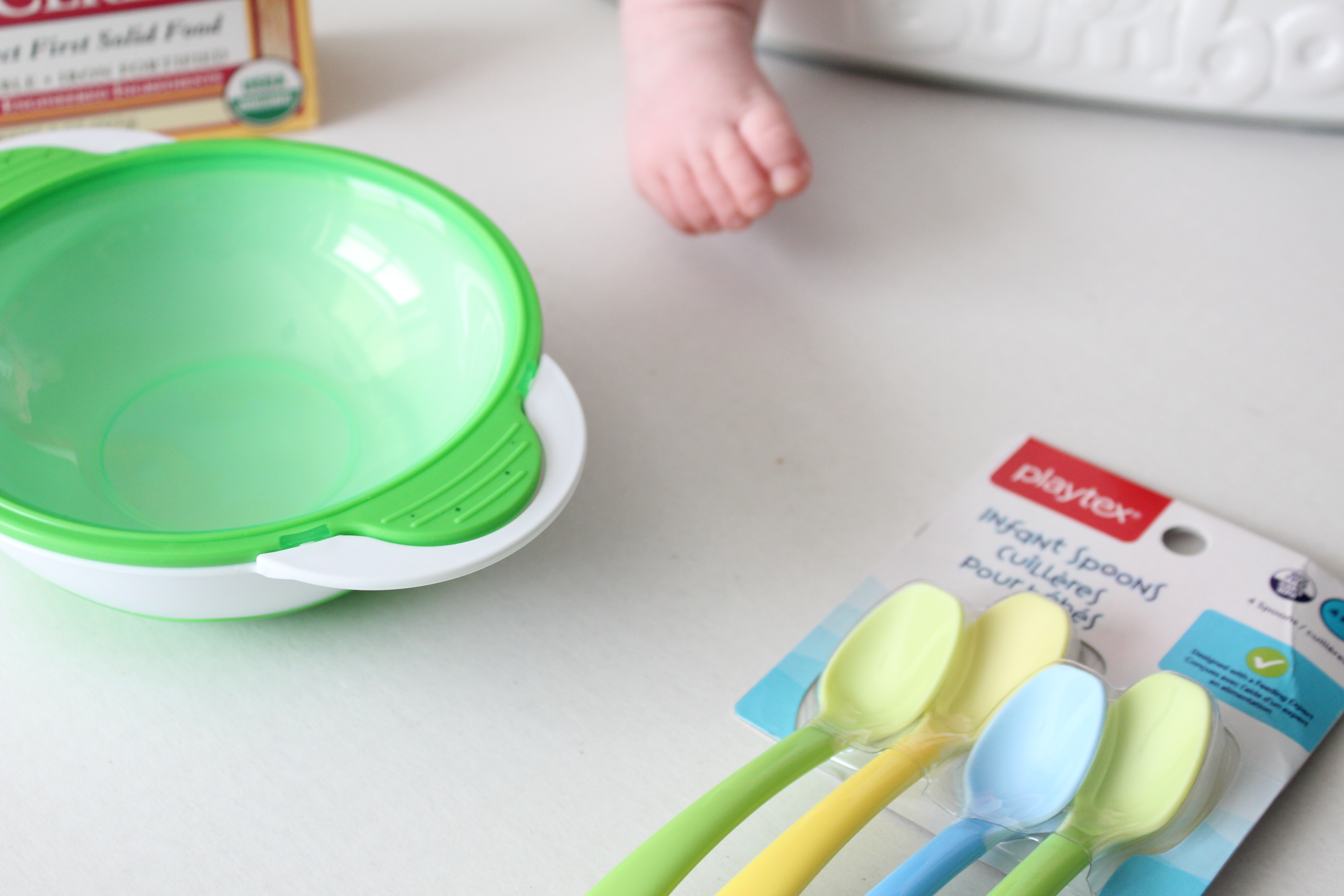 I love these Playtex® infant spoons for 2 reasons! They have a flat, soft, and flexible edge to wipe the food off of her face easily. Plus they are long and colorful! Perfect for feeding your infant for the first time!
These long angled handles make scooping out of a bowl (Such as the Playtex® Use 3 Way Bowl from earlier) easier!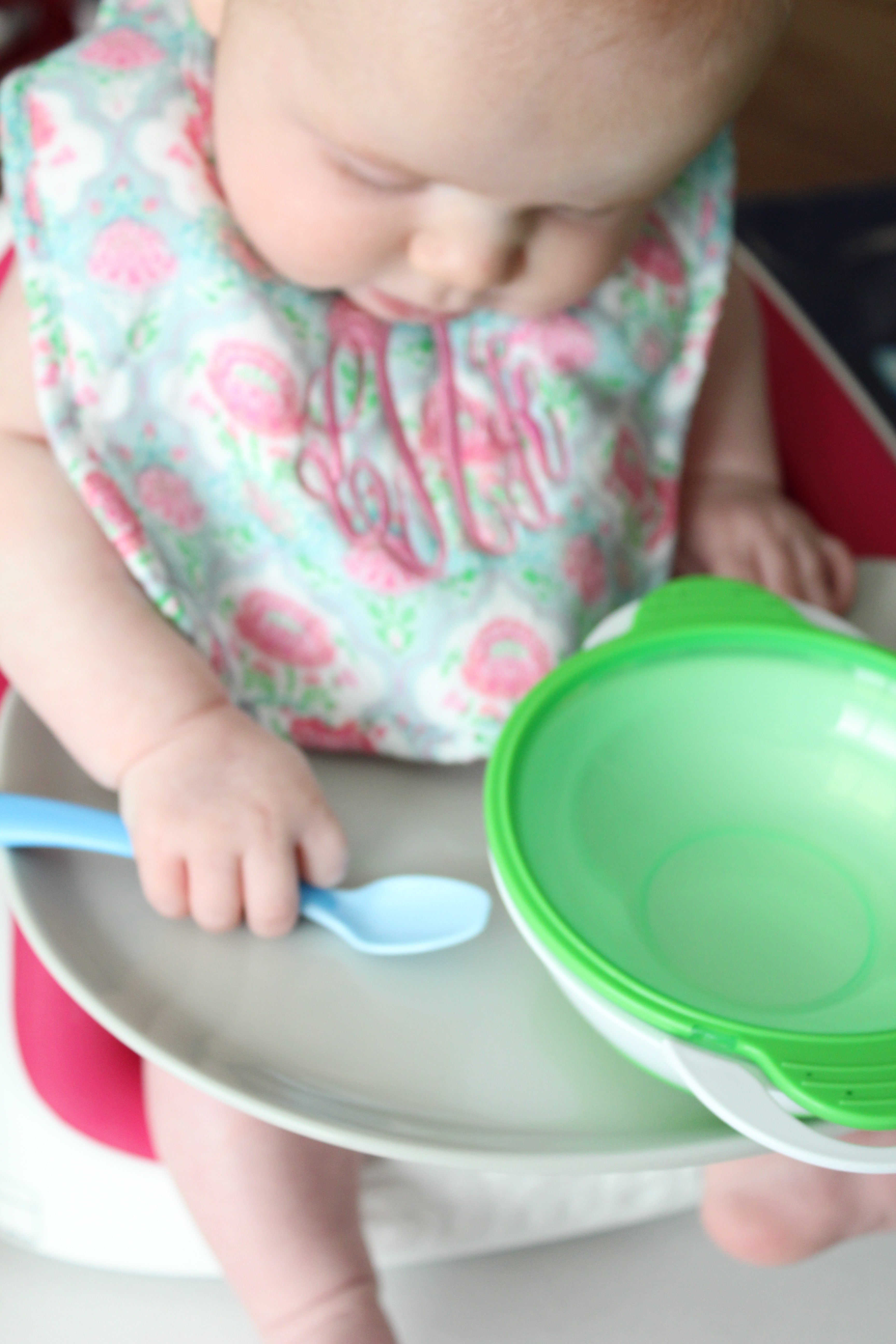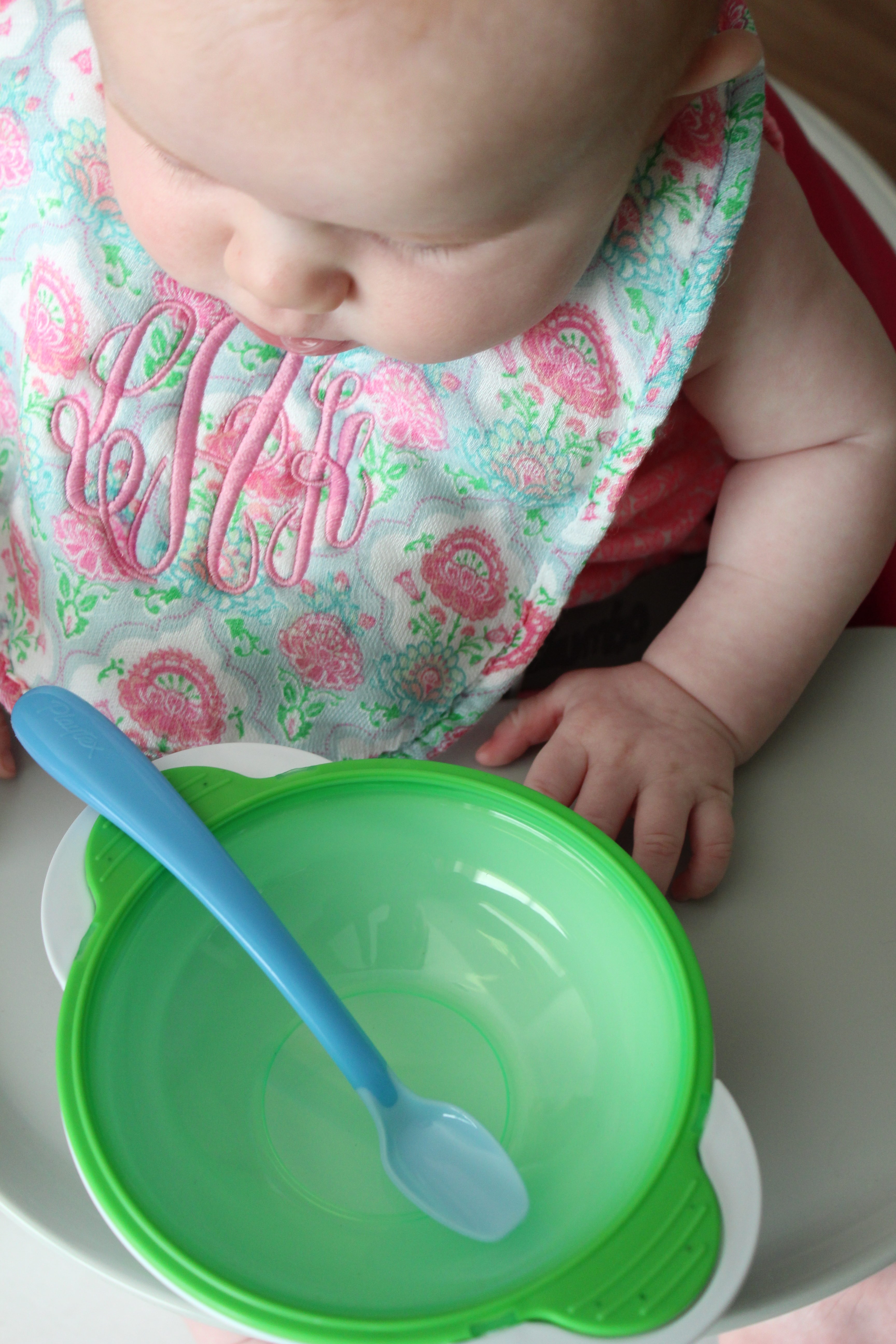 I love how this particular Bumbo seat has a tray to make feeding time super easy!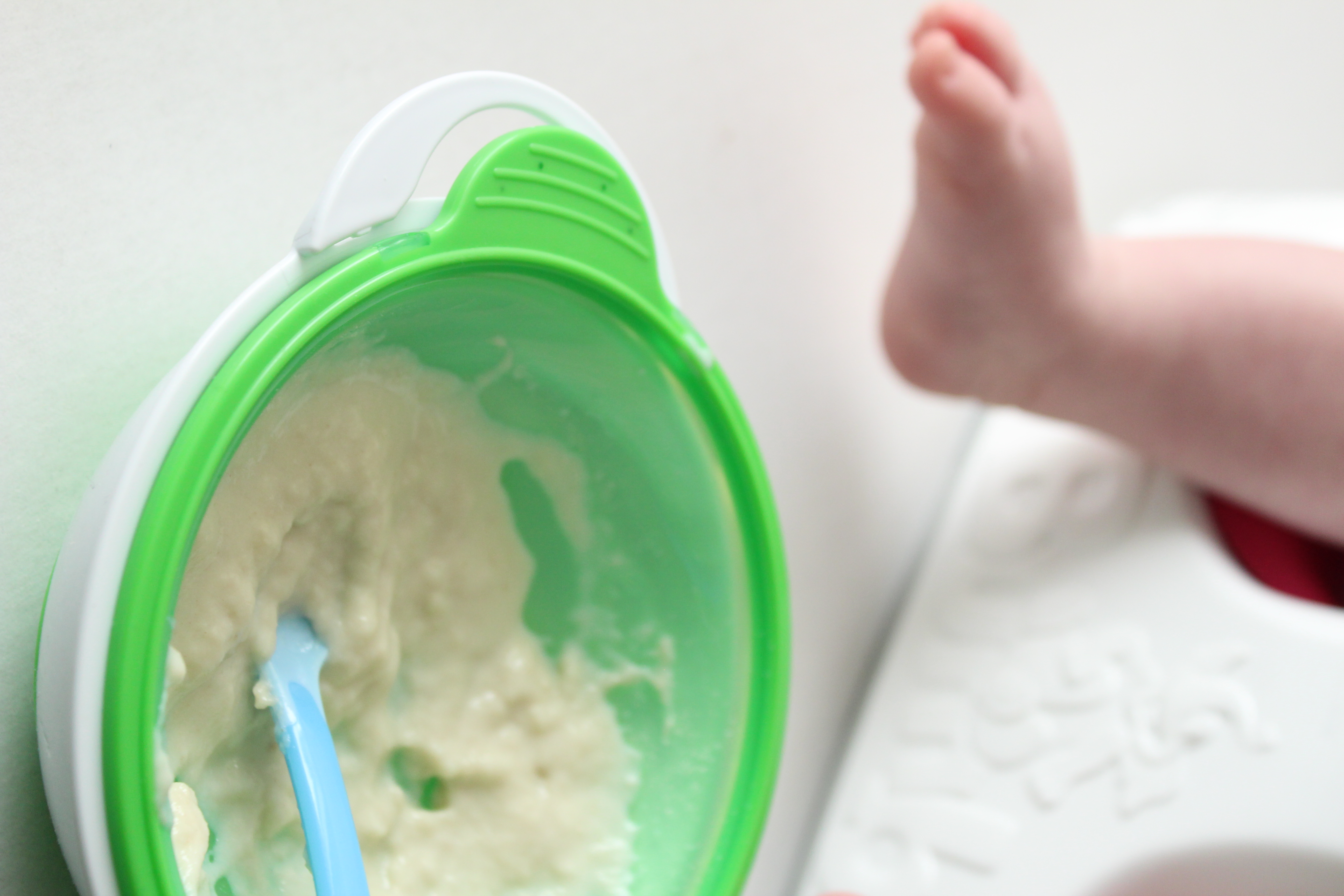 After she finishes eating she has tummy time and then about an hour to an hour and half later she goes down for a nap. Becoming a work from home mom has not been easy. I would say it's one of the hardest jobs I've ever had to do. It's way harder than teaching 1st graders all day. I want to make the most of my time when it's just Leighton and I. Even though she is only a baby and doesn't really know what I am doing I don't want to spend my day looking down when she is awake. I do, however need to get work done but I really want to set time aside to do that when she is sleeping. I am going to make that a priority. That doesn't mean that I will never check my emails, respond to a text, or make a phone call when she is awake…. but I want to make sure I am trying my best to be present. 
When she is awake and not wanting to be put down she loves to be worn! I have a few carriers that she loves to go in! This helps me to get work done while having her close to me.
To make the most of my time I also put her in her new activity center, which she loves! She is starting to really grab things, track toys where they go, and make funny sounds when she likes something!
How to make the most of your time while at home working and being with your baby? Let me know, I am all ears! Let's offer kind advice to other mothers!