This post is sponsored by Minted. All thoughts and opinions are my own.
Christmas is this month!!!! It's so hard to believe almost an entire year has almost gone by. There have been some huge changes in the Ashmore family! We welcomed our third baby, Leighton and I decided to not go back to teaching and stay home with the girls!
We knew this year for our Christmas cards that we just wanted to children on them. I got in touch with one of my good friends, Lauren from Studio 154 Photography and explained to her what I wanted and when I needed them by. She graciously agreed and shot the kids in under 30 minutes! YES, UNDER 30 MINUTES for all 3 children! She's a rock star! Before I chose my photographer and chose our card design I needed outfits! This year I went with a different color! I chose a burgundy, maroon color for this outfits! Their entire outfits from head to toe were from Janie and Jack! Now I have the outfits, the pictures are done, so now it's time to design our card!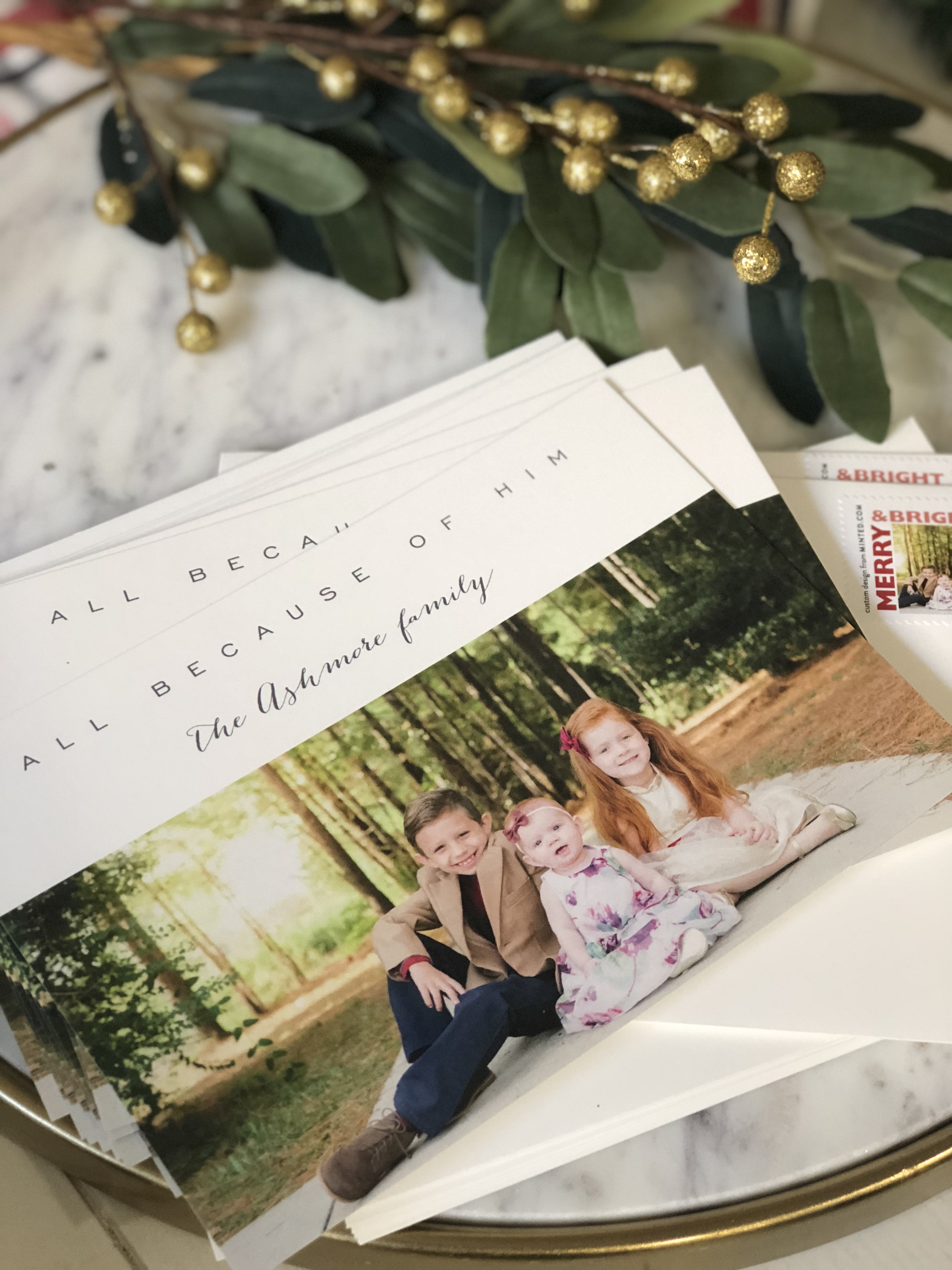 Minted has so many amazing artists who create these holiday cards! It was actually really difficult to choose the perfect card. I knew a few things… I needed our card to be vertical, only show one photo, and be a religious card. I was able to choose all of those options easily! I finally found the right one! It showed just one photo of my children, it was vertical, and it was about Jesus! Everything I wanted in a card!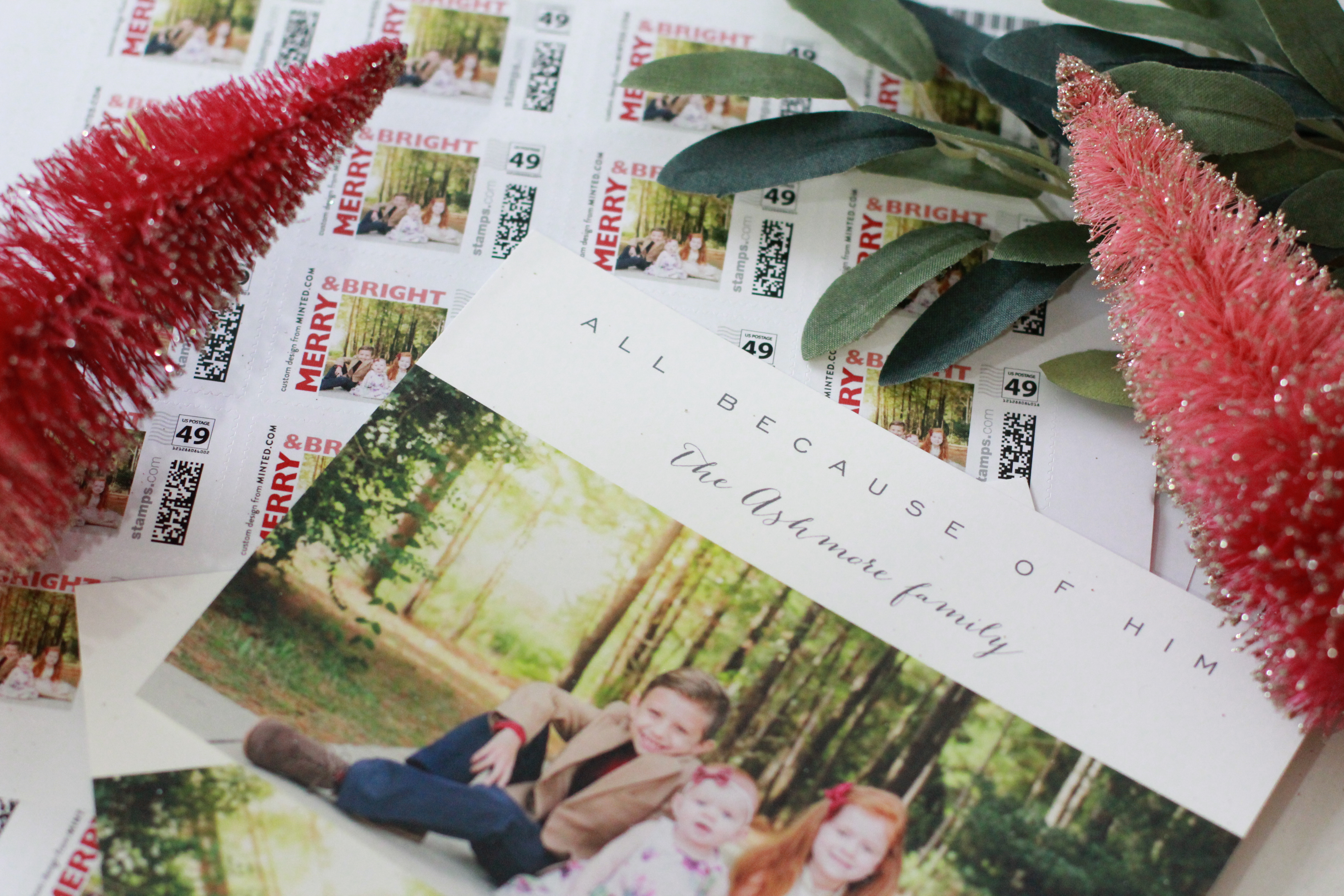 In addition to cards I needed postage! Minted gives you the option of including a photo on postage! I love this personal touch they offer!!!!! I also was able to get some beautiful photo art gifts for our home and other family members for Christmas gifts!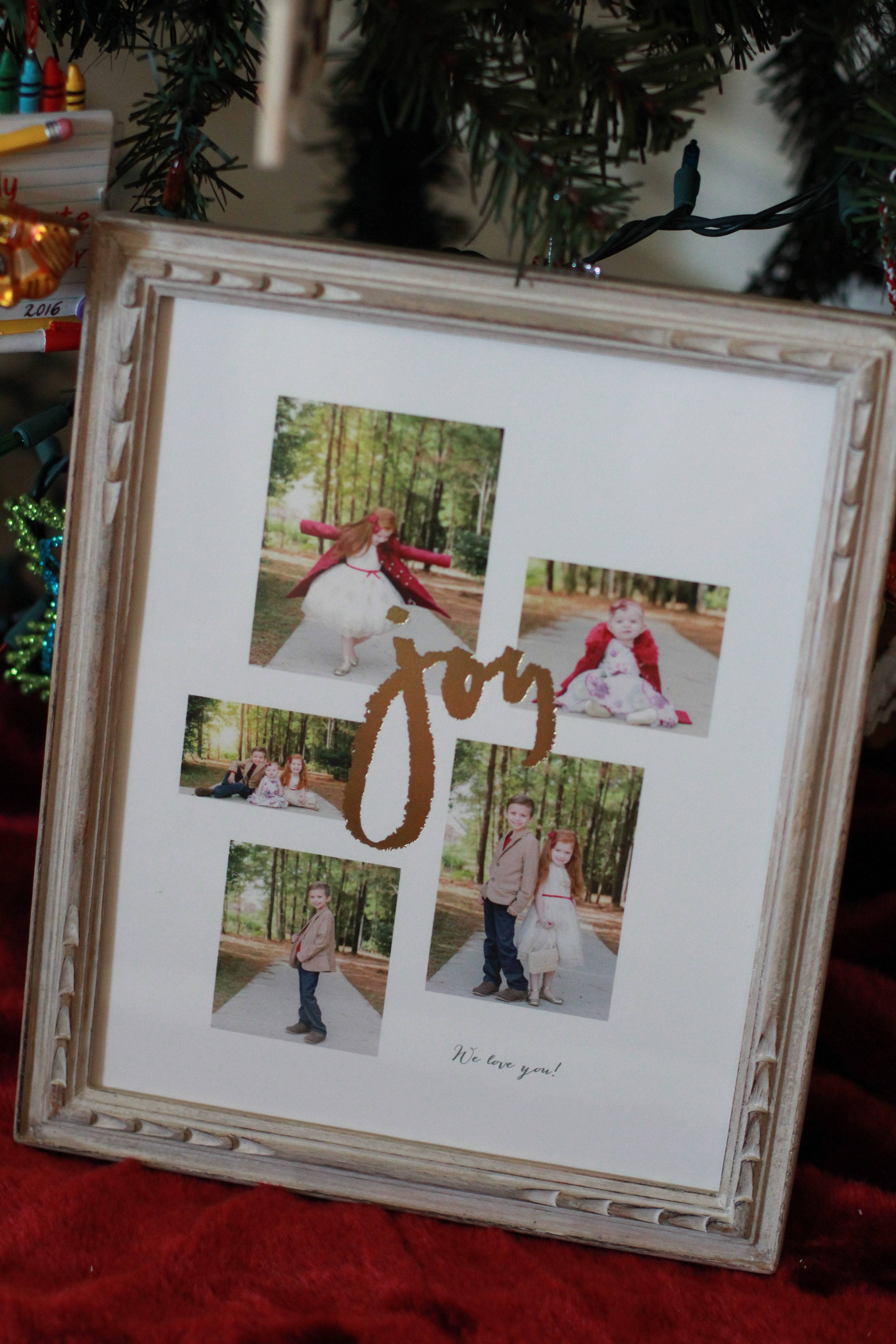 I love that you can now text a photo to Minted and they will text you back your photo styled in 5 holiday card designs selected especially for and styled with your photo—for free!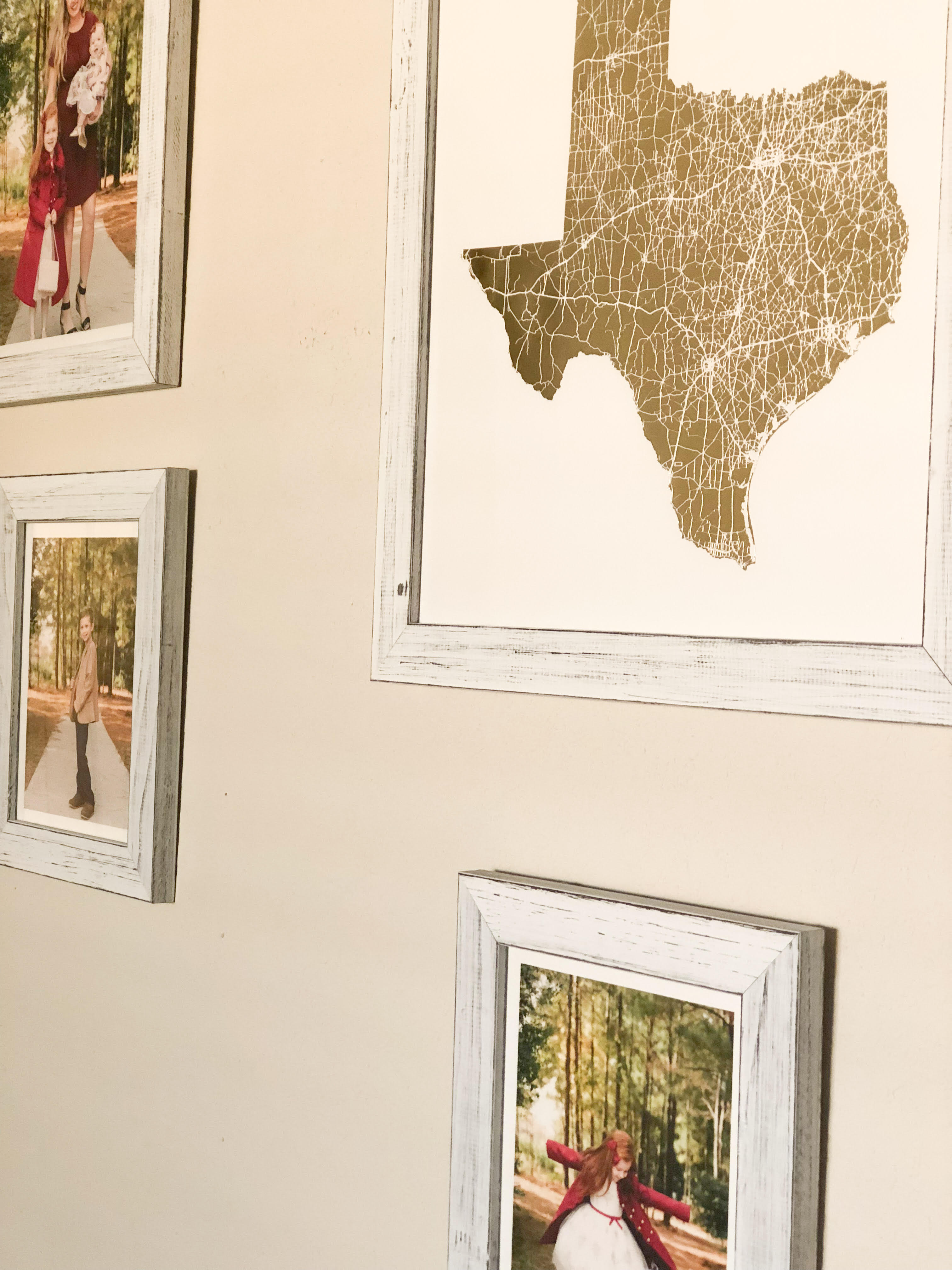 Photo art work is such a great, personalized gift for family members!!!! You are given the option of choosing what type of frame, the color, and size!
I love their foil art work also! We went with the Texas art! It's so gorgeous in person!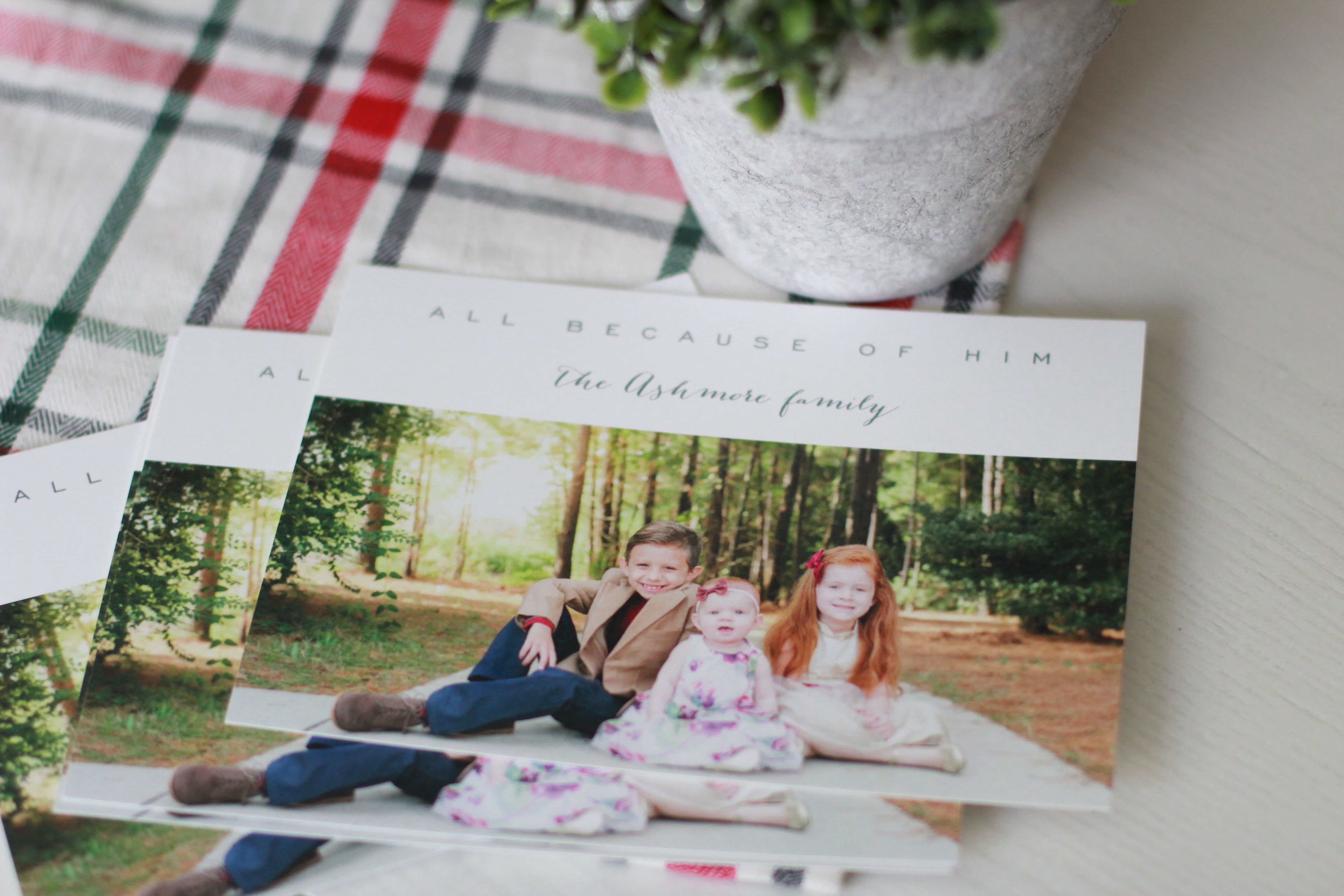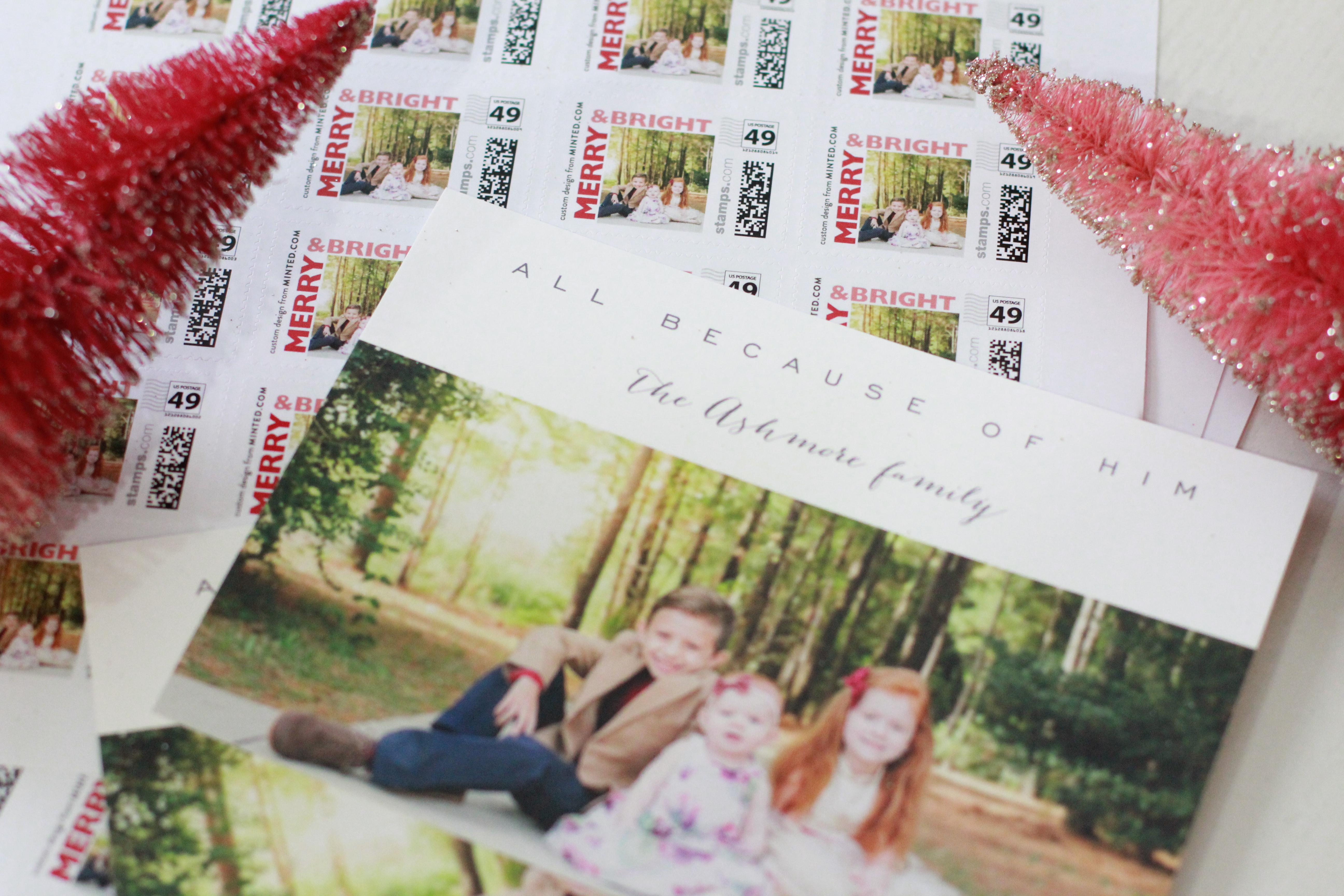 One thing we do is keep every Christmas card we send out and I bind it together with a ribbon! I love seeing how our family changes throughout each year that passes. I am reminded of God's faithfulness to our family and become really emotional. Having a picture of my children all matching means so much to me. Create memories with your little ones, take them to a Christmas tree farm. Take them ice skating, take them through a neighborhood that has amazing Christmas lights, watch a Charlie Brown Christmas with them and drink hot chocolate! There are countless amount of way to make memories with your kids!