Thank you so much Visit Tyler for sponsoring this trip! All opinions and thoughts are my own!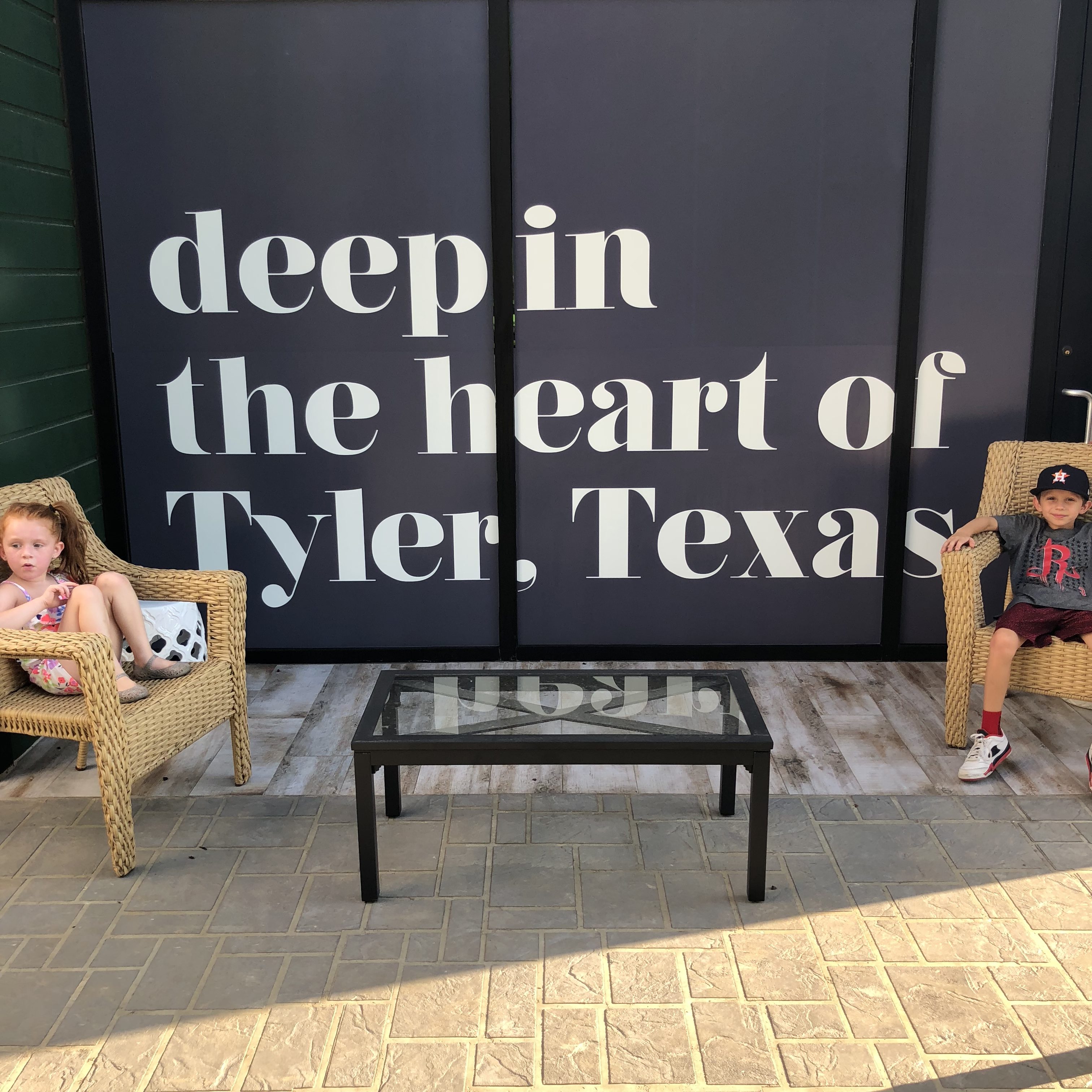 I've always traveled through and to Tyler almost my entire life. My parents live in Mixon about 20 minutes from Tyler and when I was away at college in Dallas I would always drive through to get to my parent's house. I lived in East Texas the early part of my childhood also. Whenever I would come visit we would just pass through or stop for a bite to eat. I never stayed in Tyler until this summer!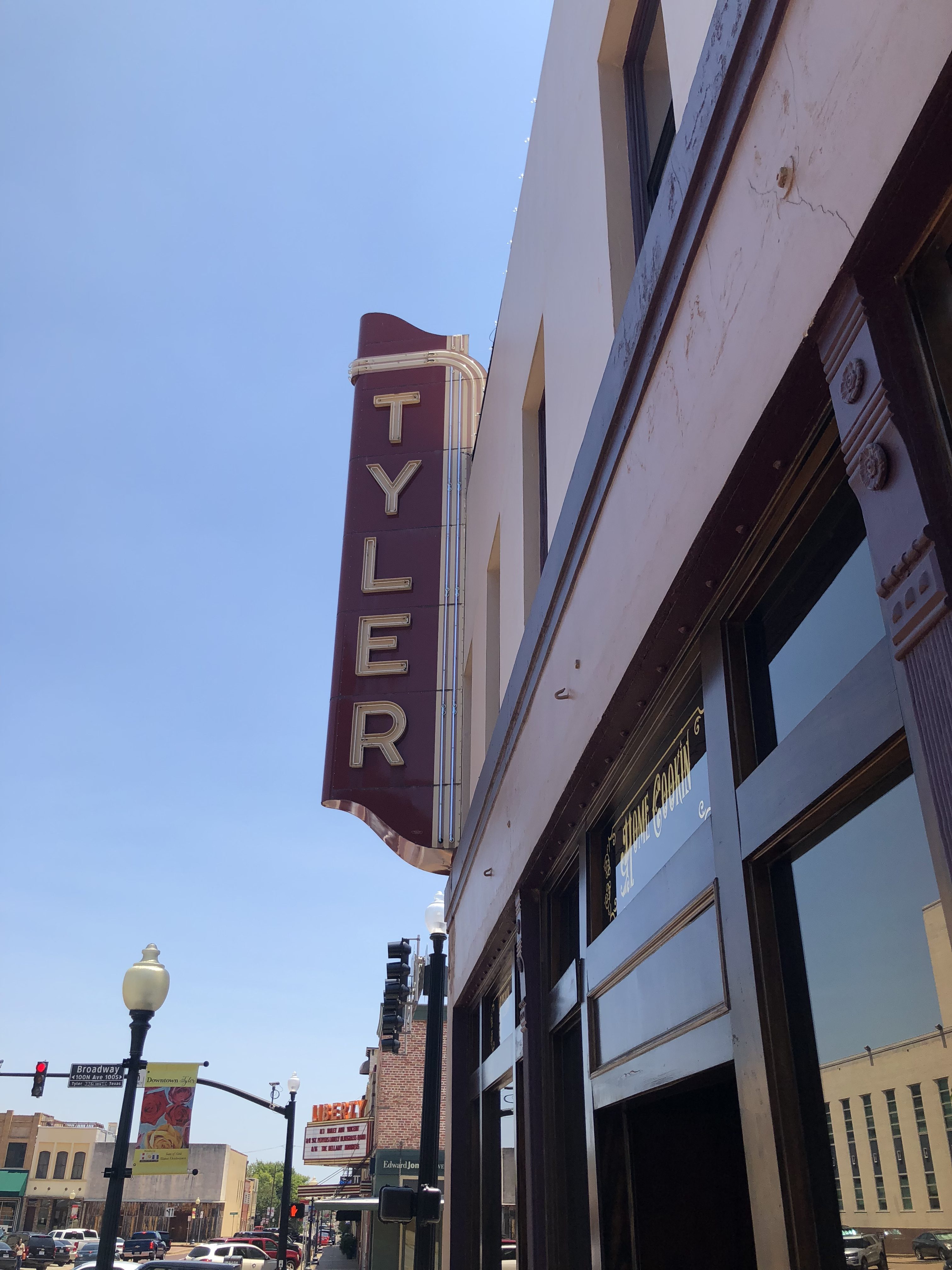 My kids and I wanted to stay in a new city and spend time with my parents. I wish we got to see them more often so we made this trip work! We arrived at the Sleep Inn and Suites Tyler on a Wednesday and immediately upon checking in we received a welcome bag full of Tyler goodies! One was a Janie's Cakes and the other was a Tyler candle! The staff was simply incredible. SO kind and helpful. Always had water bottles for us. In the evenings they had out cookies and milk.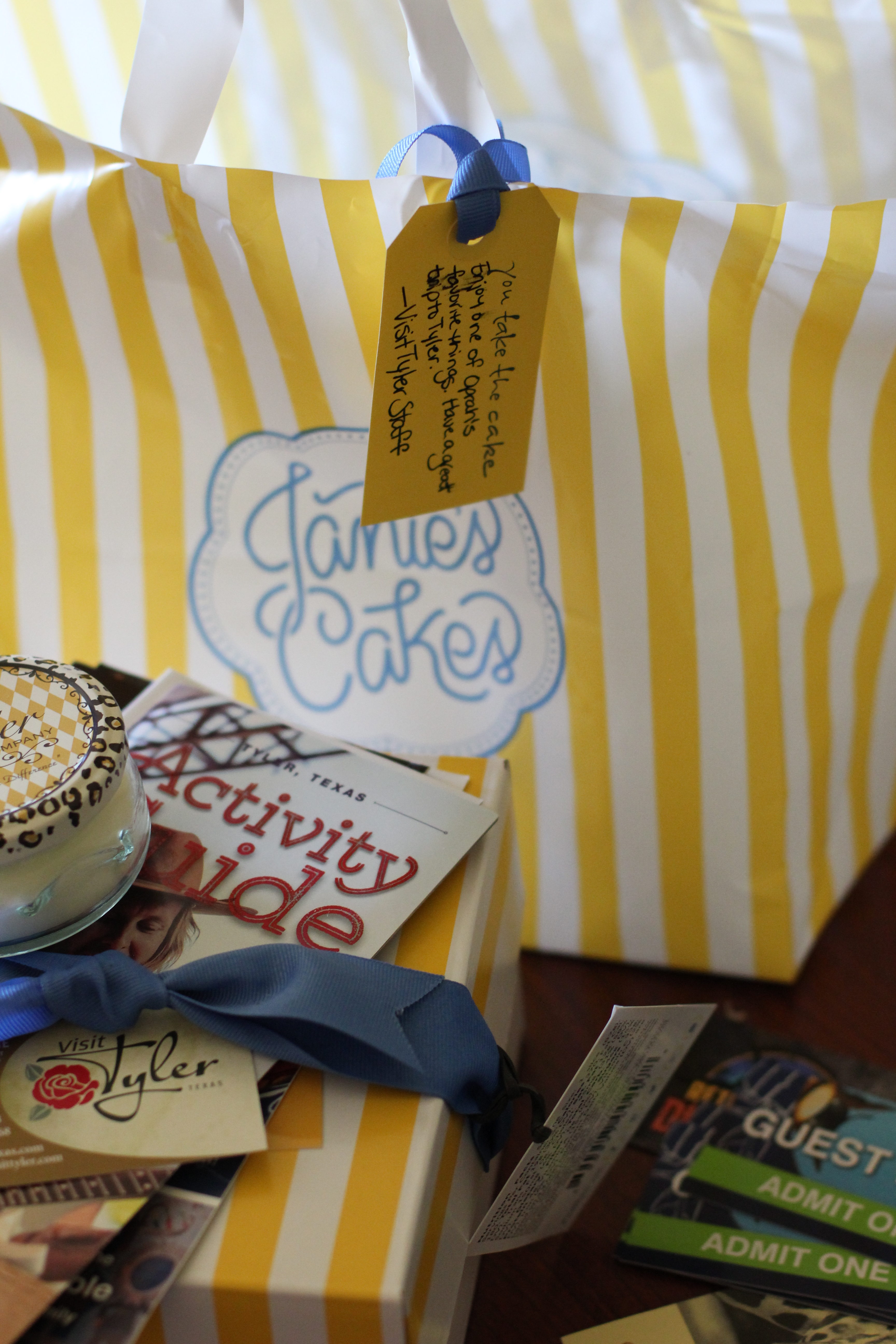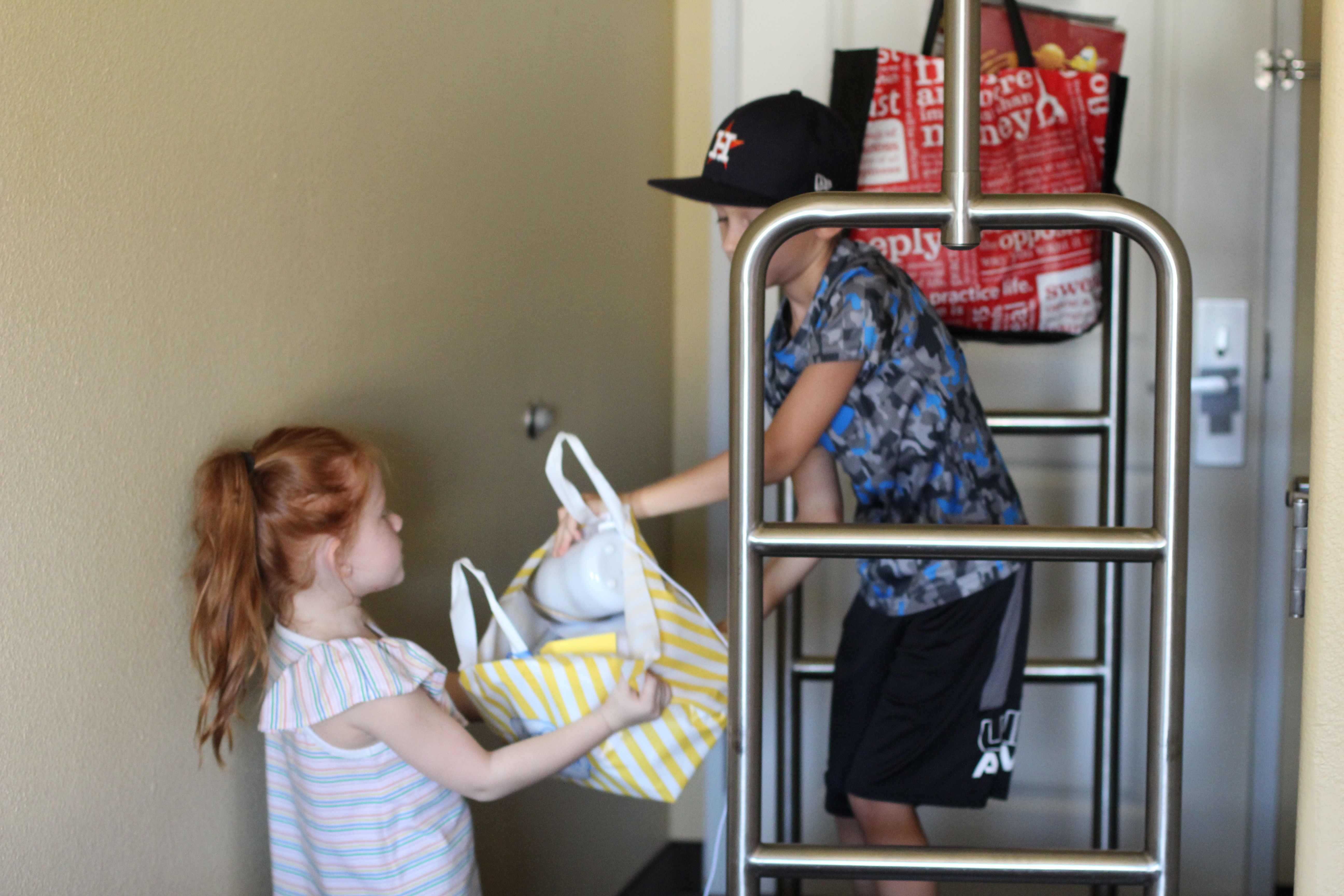 After we got settled in we headed to the Discovery Science Place. I love this place! My kids and I came here two summers ago and they had the best time! There is something for every age! This summer they had the Return of the Dinosaurs exhibit!! The kids LOVED it, especially Leighton! The dinos looked real, and moved, and made noises! The ticket prices are a steal!
$8.00 for adults (Ages: 13 and up)
$6.00 for children (Ages: 2 – 12)
$6.00 per person for senior (65 and up)
$5.00 per person for active military (Must Provide ID)
Children under 2 are free
Members: FREE! Learn More about Membership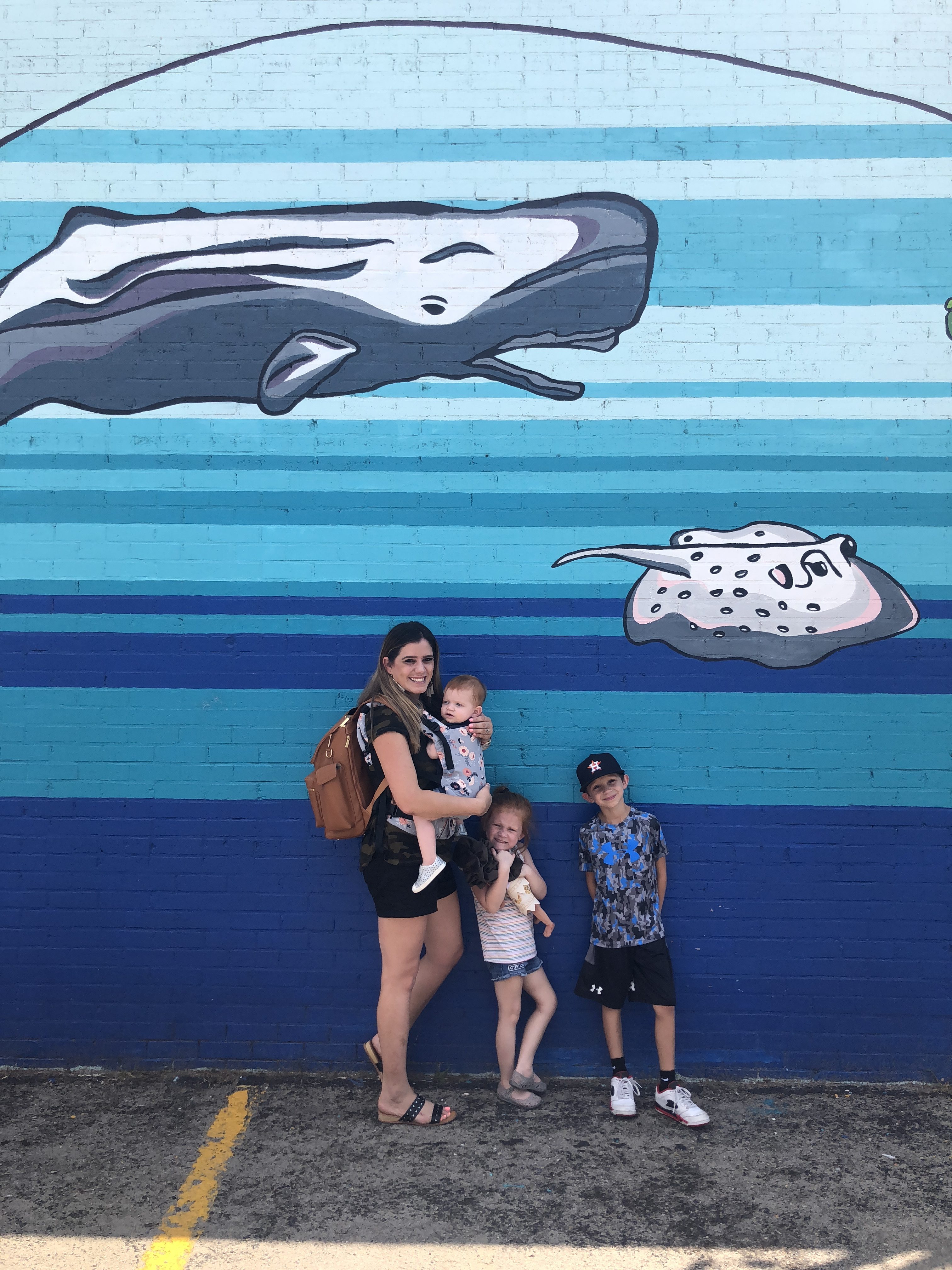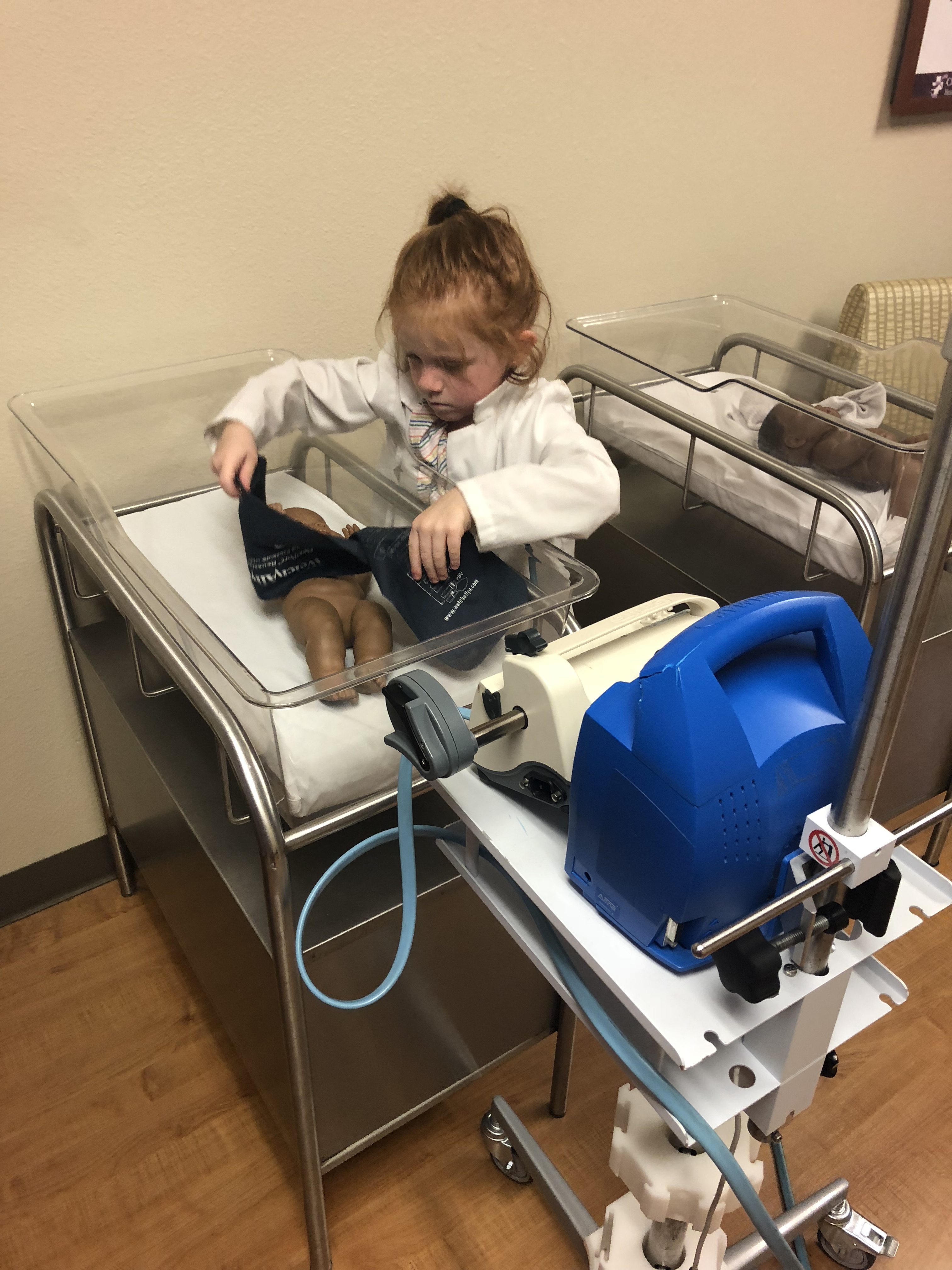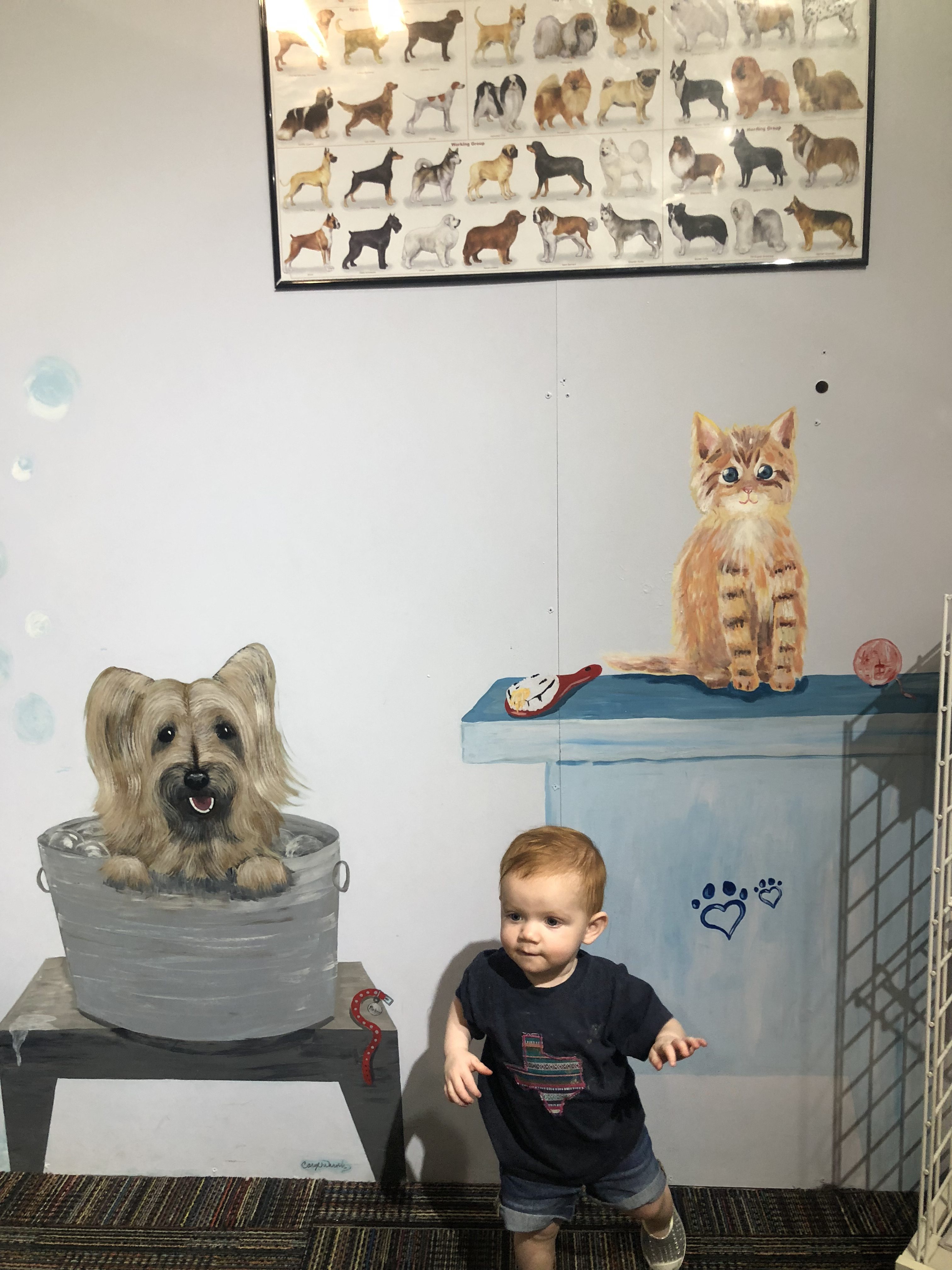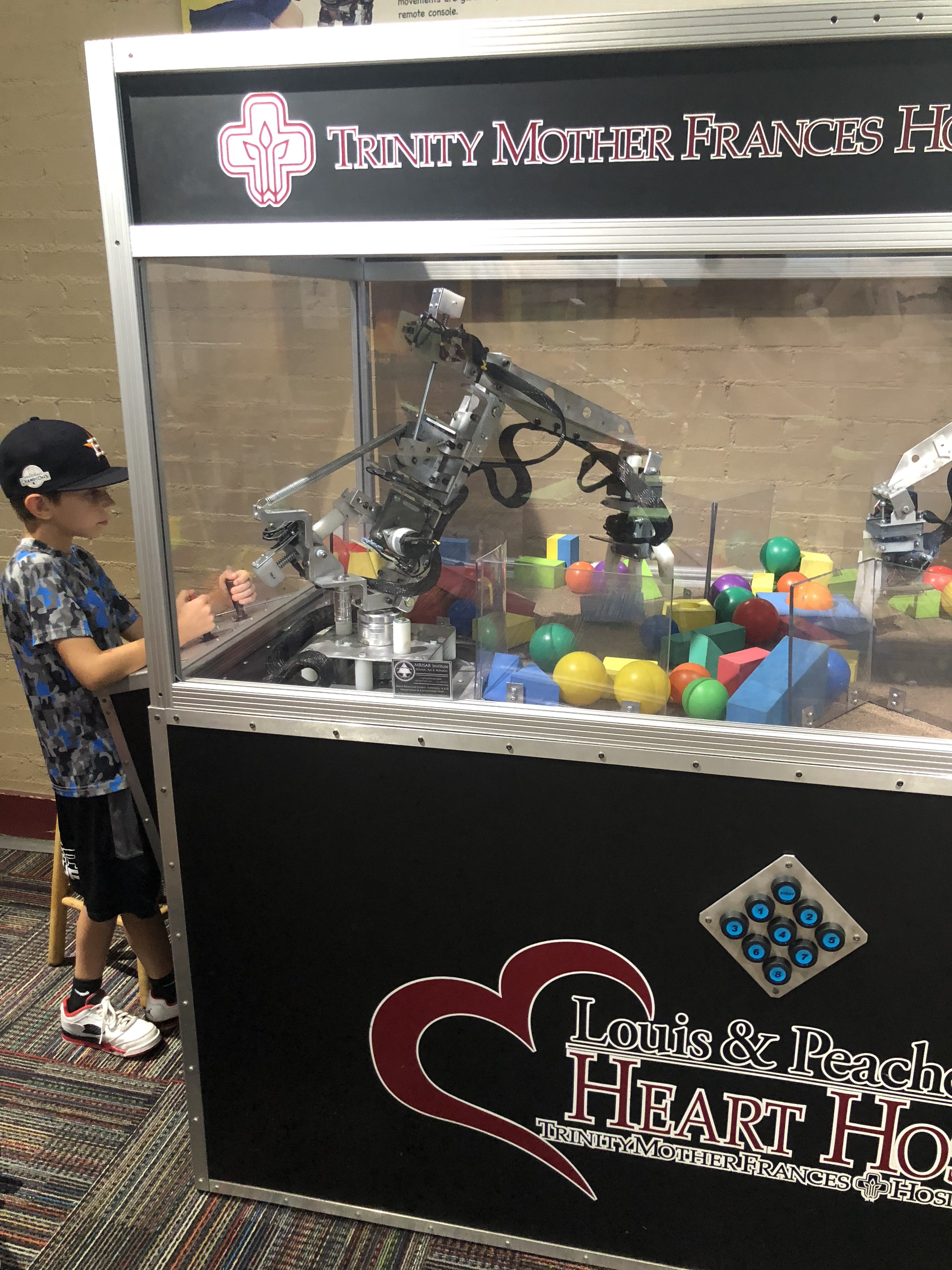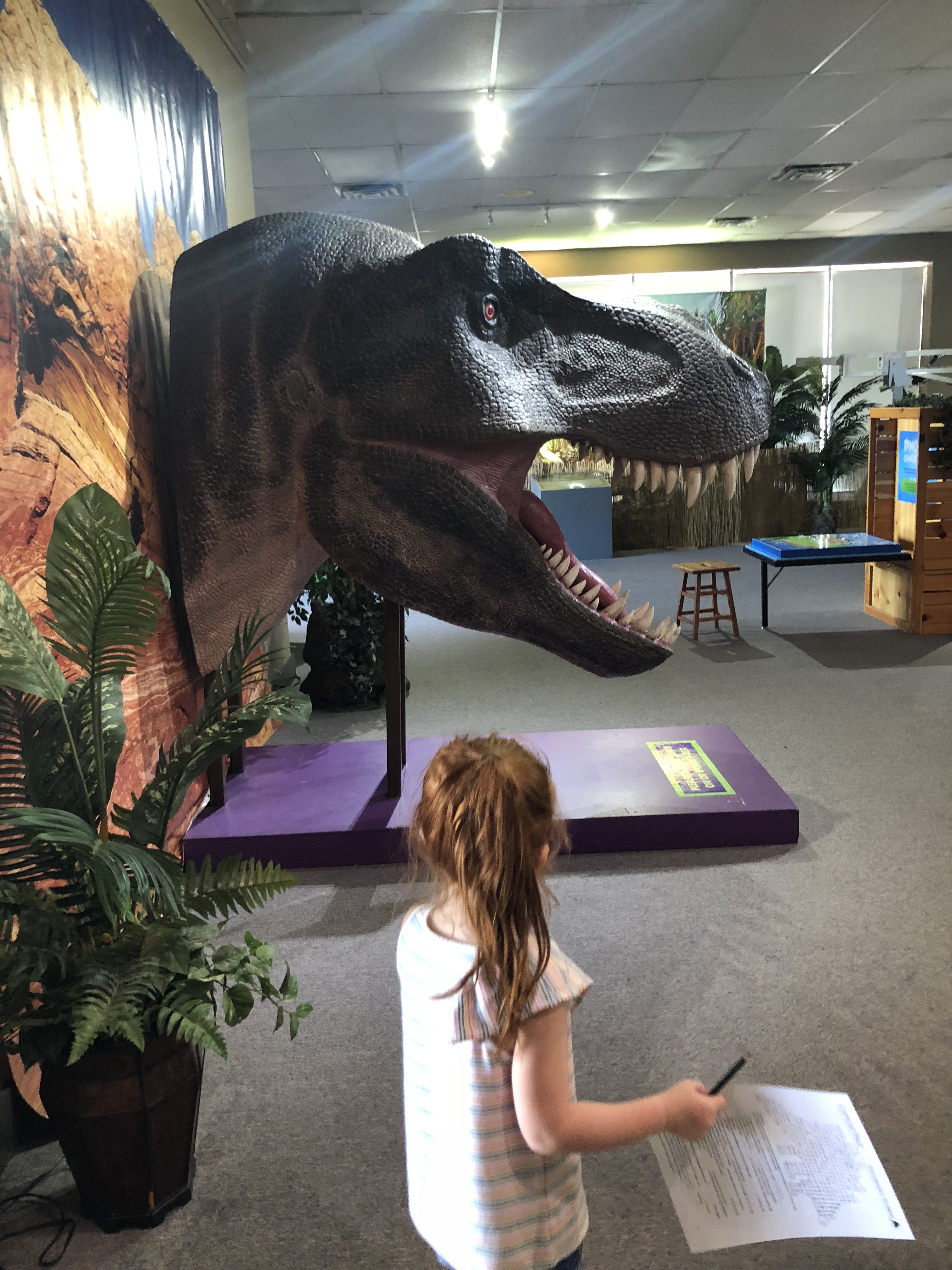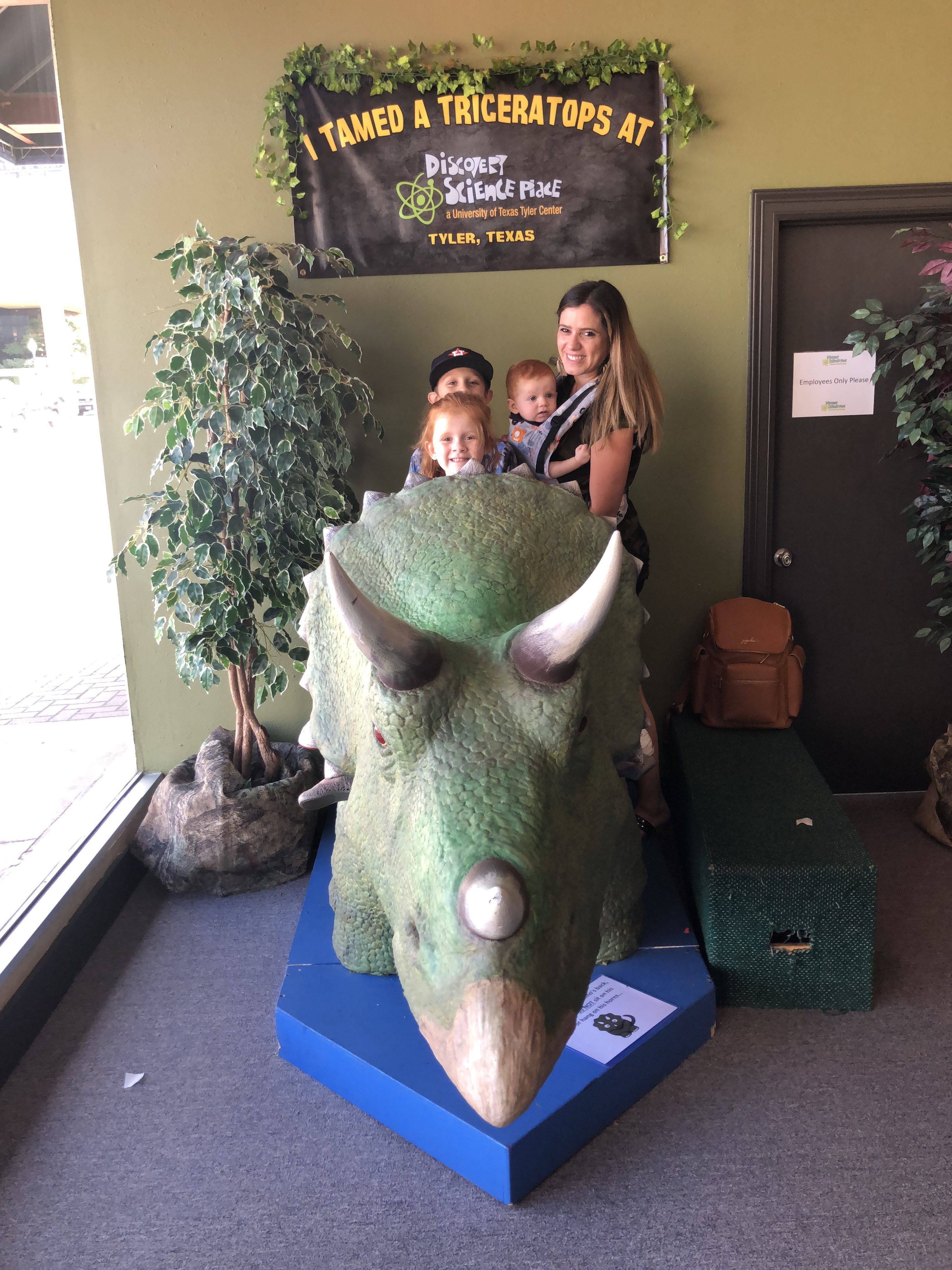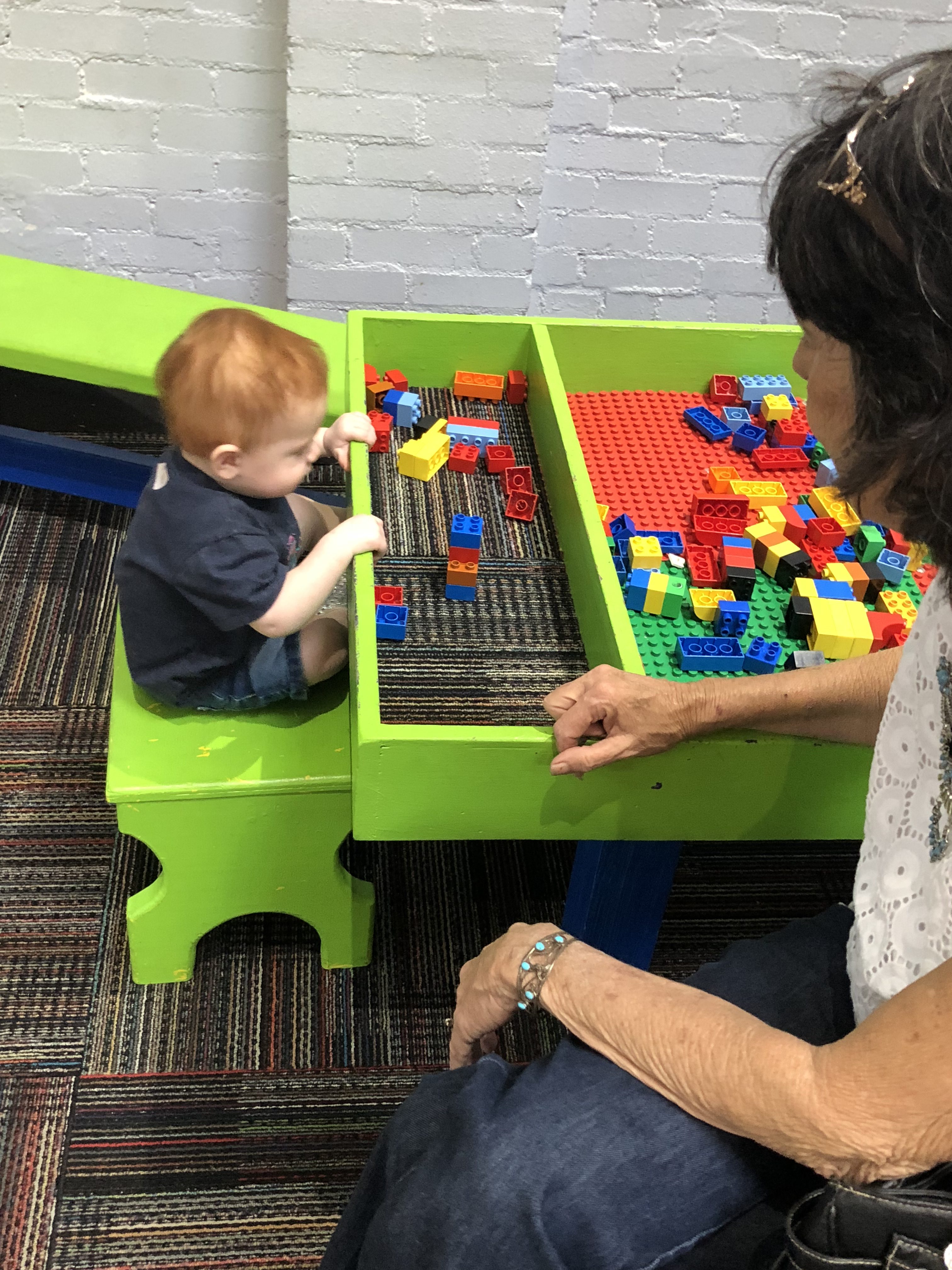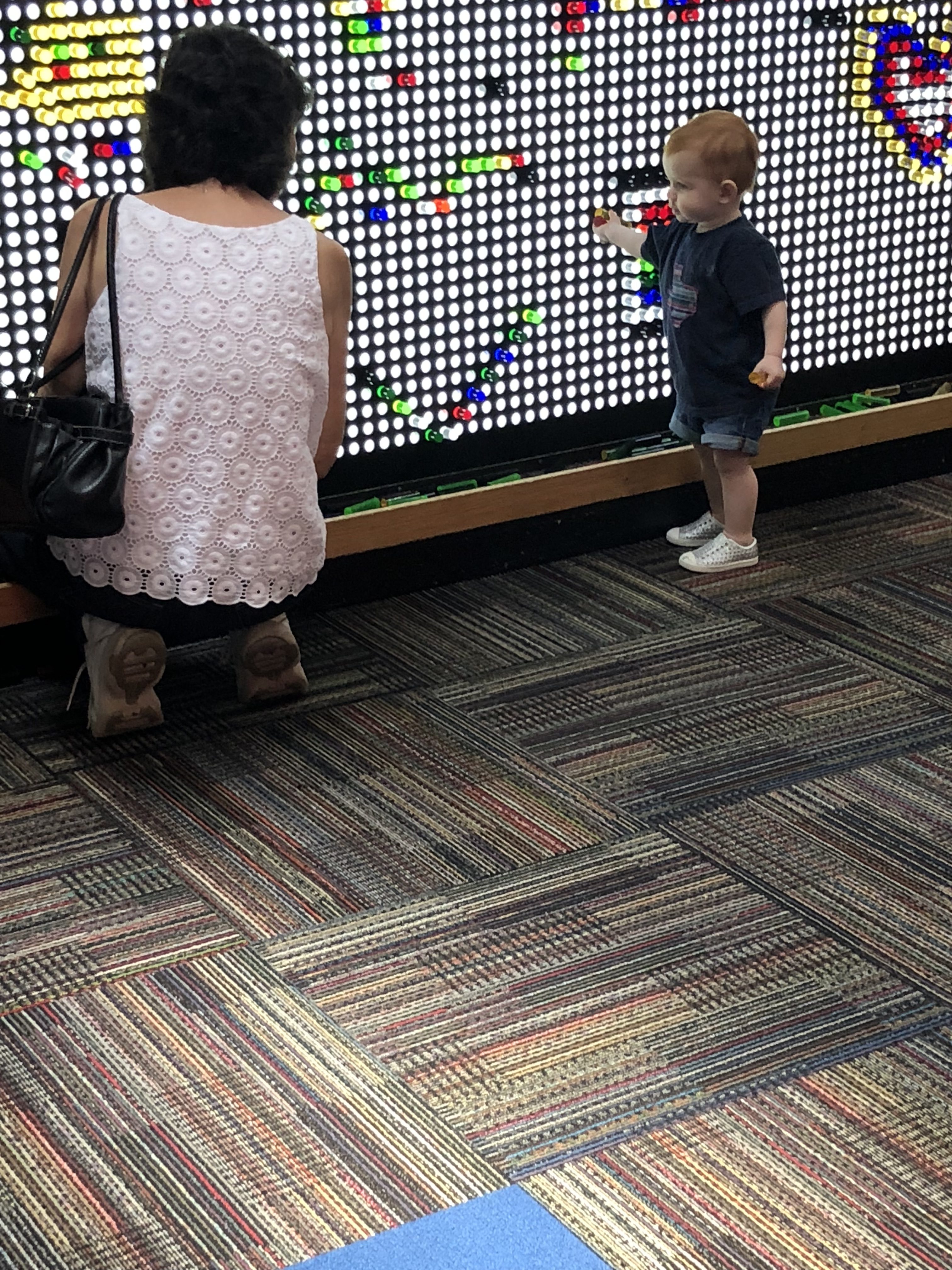 I highly recommend taking your kids there if you're ever in Tyler! There are a few awesome murals right in the parking lot too!
After our time at the Discovery Place we headed for the pool at the hotel!
The next morning we headed down to a wonderful breakfast!!! They had everything my kids and I love…. waffles, eggs, bacon, fruit, cereal, muffins, and VANILLA CREAMER!!!! I literally can't ever find a hotel that has vanilla creamer! This was huge for me!
We then met my parents at the Caldwell Zoo! I loved this Zoo!! It wasn't too big, there was a lot of shade, and had awesome animals! I wasn't sure what to expect from a small town ( compared to our zoo in Houston). The kids fed the giraffe and that was SO AMAZING!!! Leighton made sounds at every animal she came in contact with. It was so nice being with my parents and seeing them interact with their grand kids. It brought me so much joy!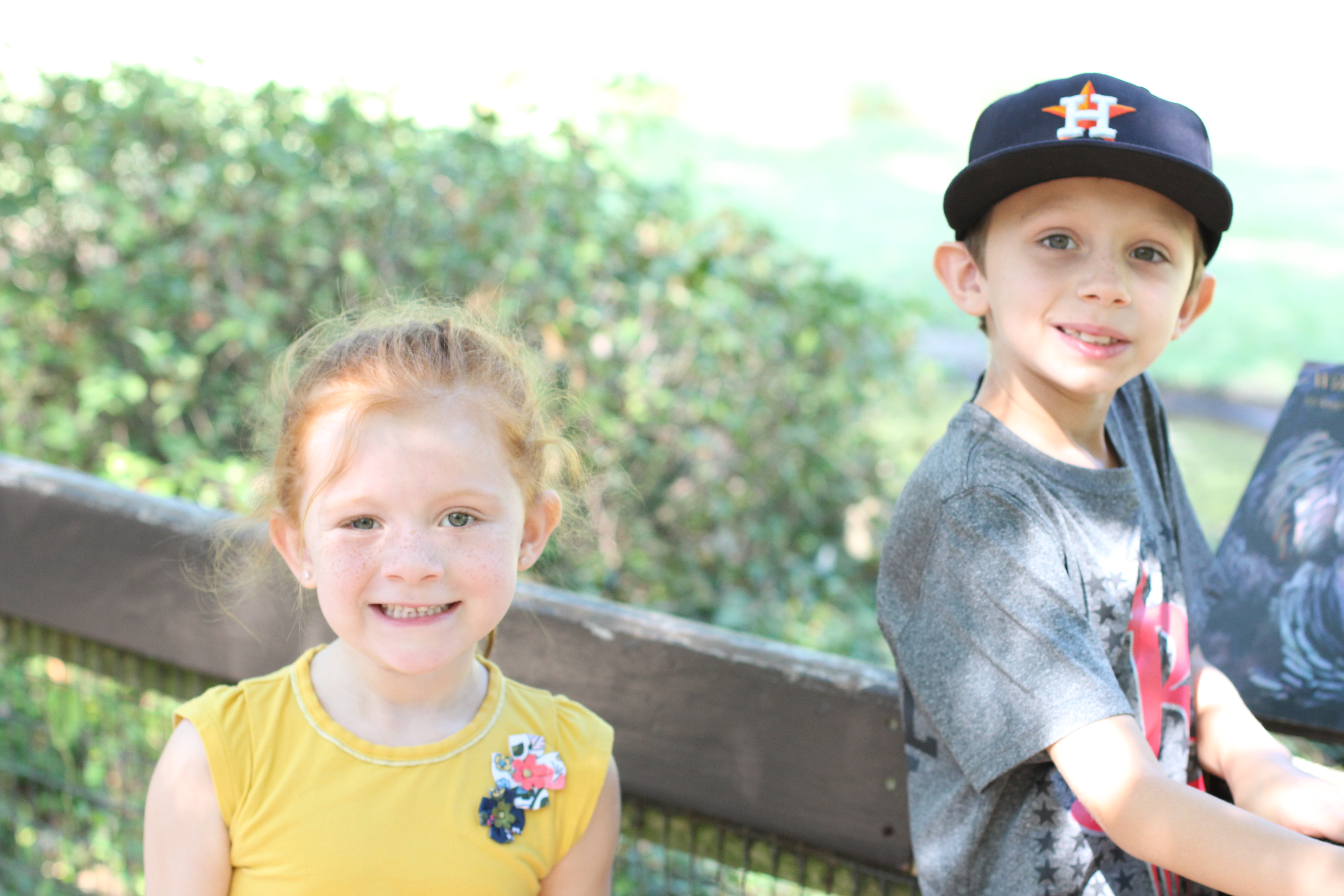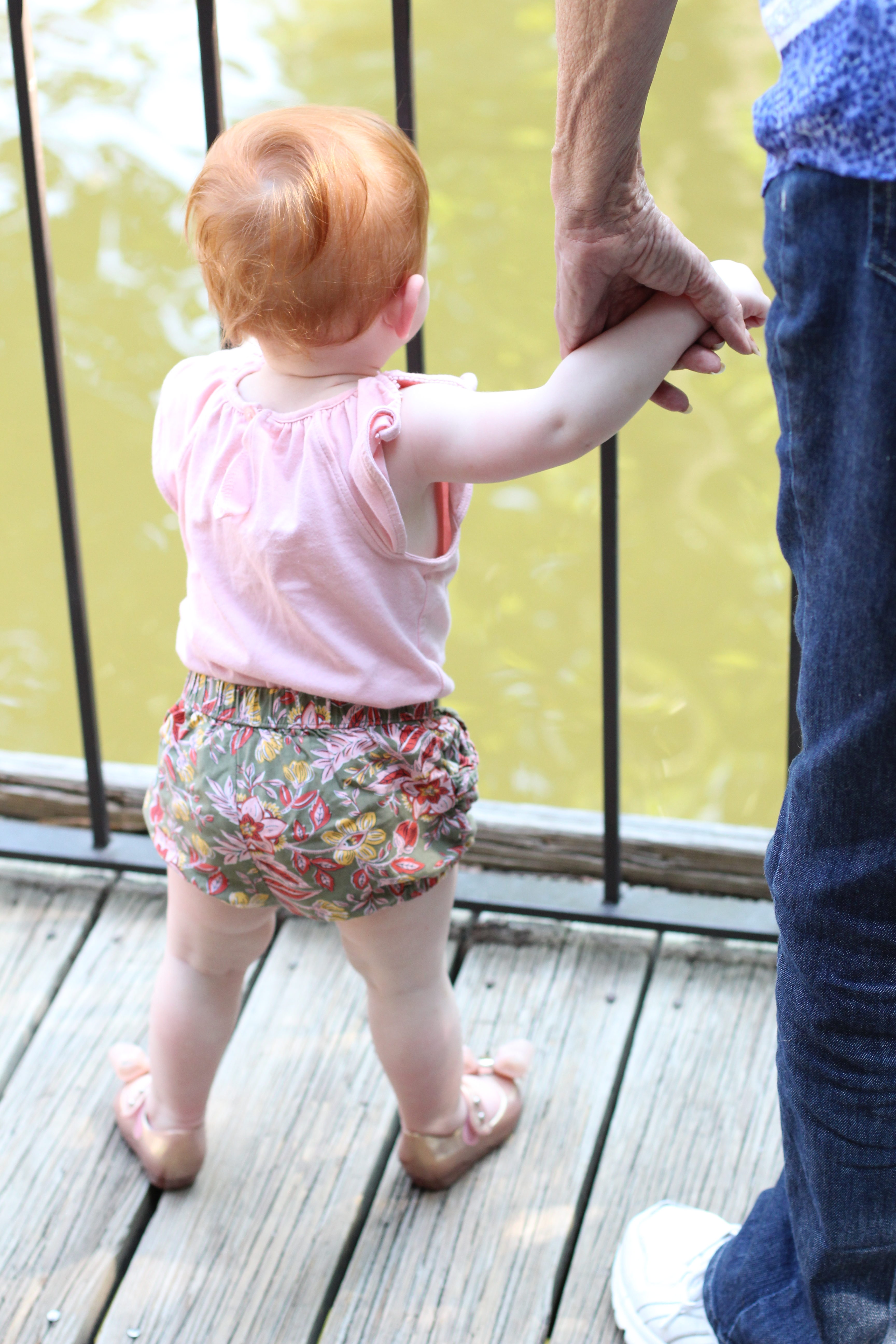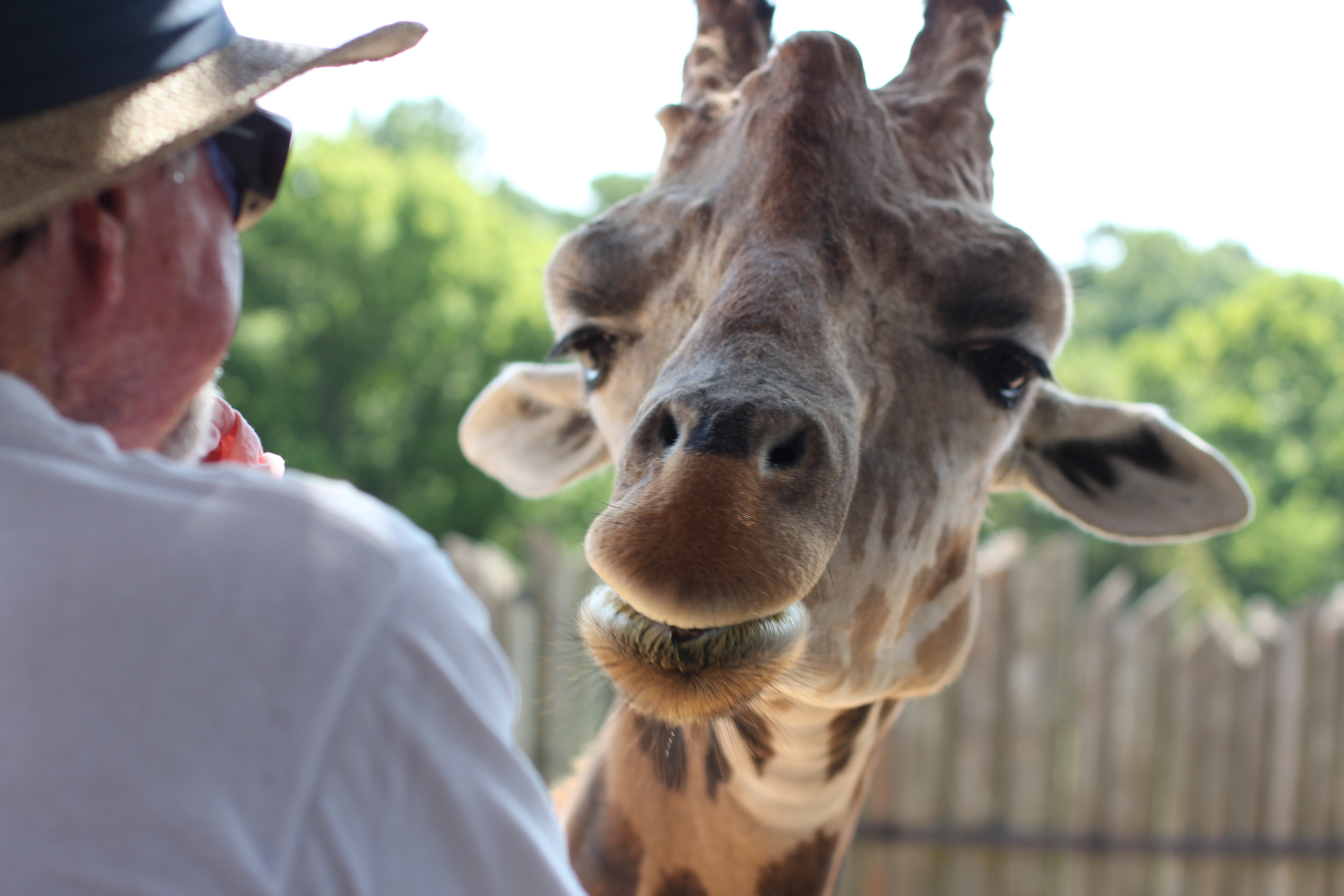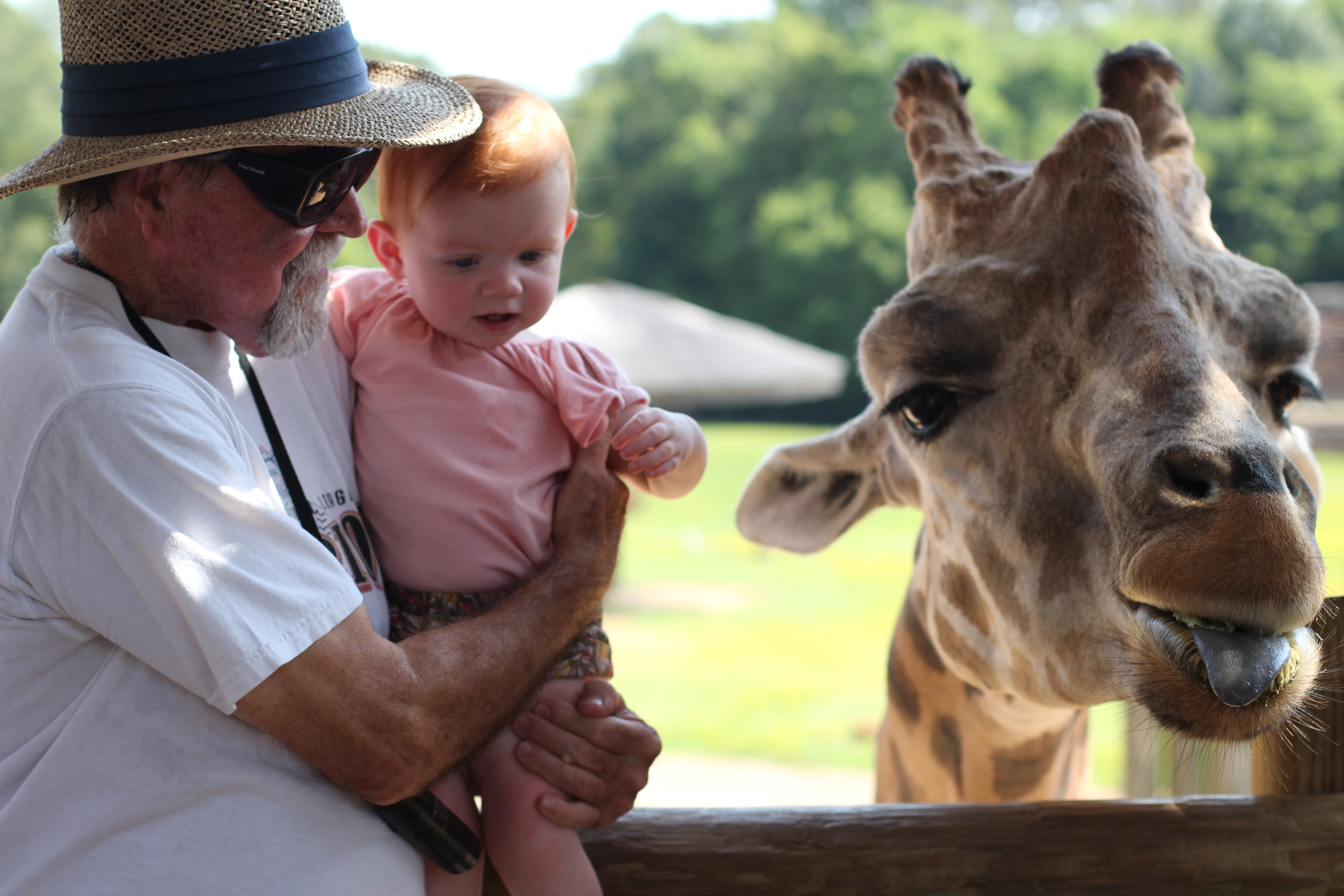 We stopped at The Porch at ETX. This wasn't on our itinerary but I couldn't pass it up! The cutest floral mural was located directly behind it! Get the okra if you go there! It's so good!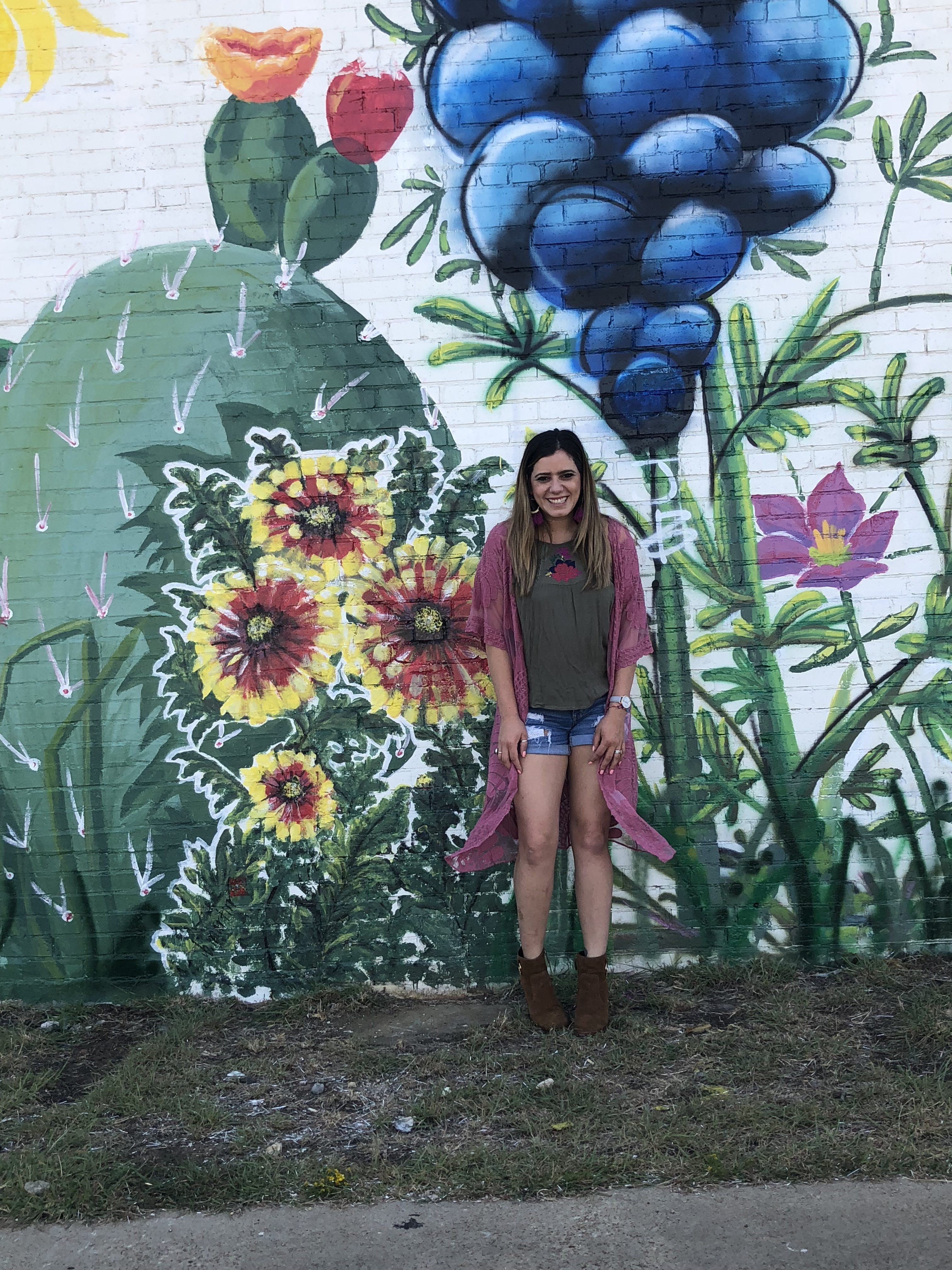 My lace kimono is on sale for $23! It's so cute and goes with just about anything!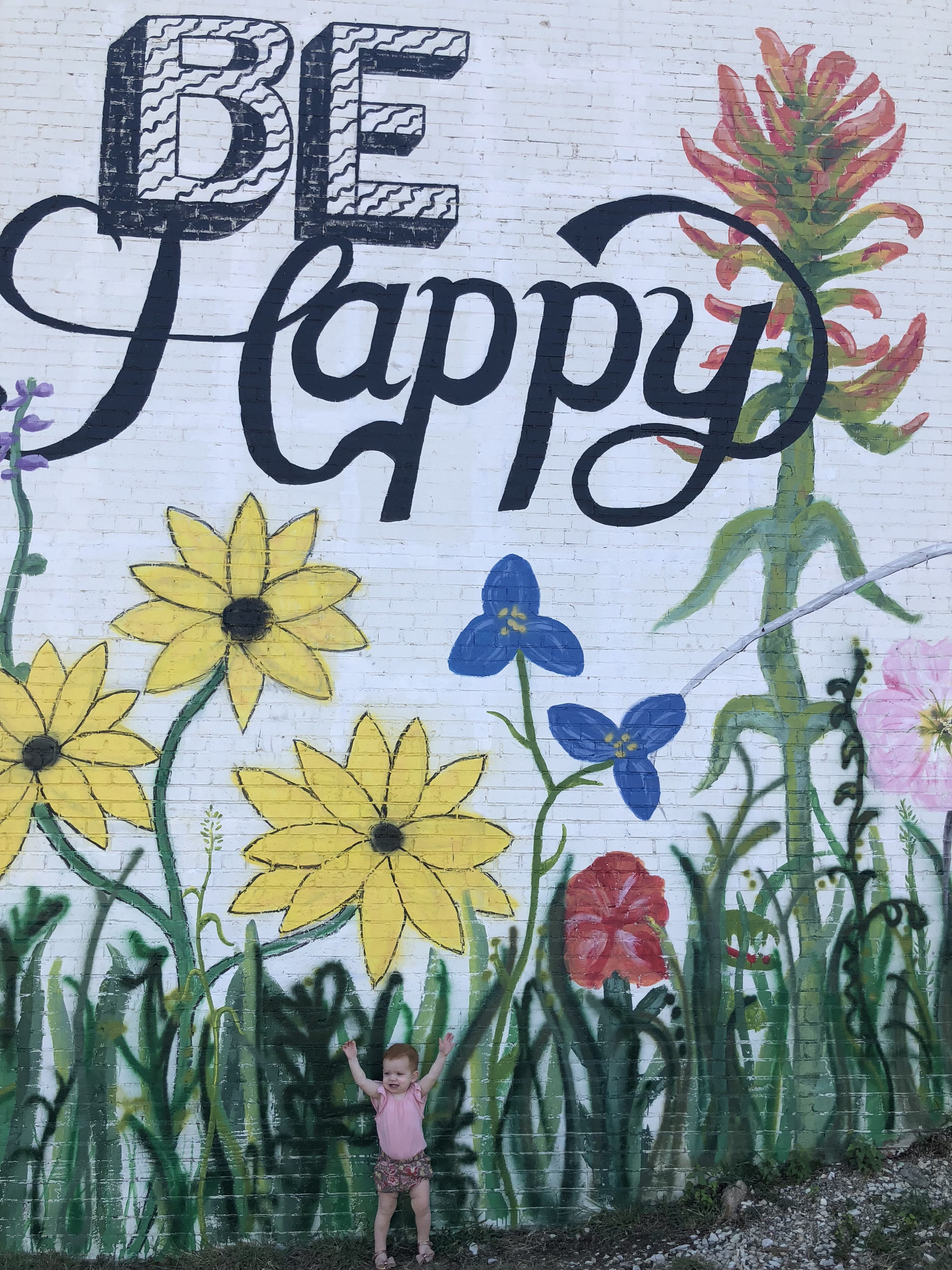 Cutest handmade store!!  903 Handmade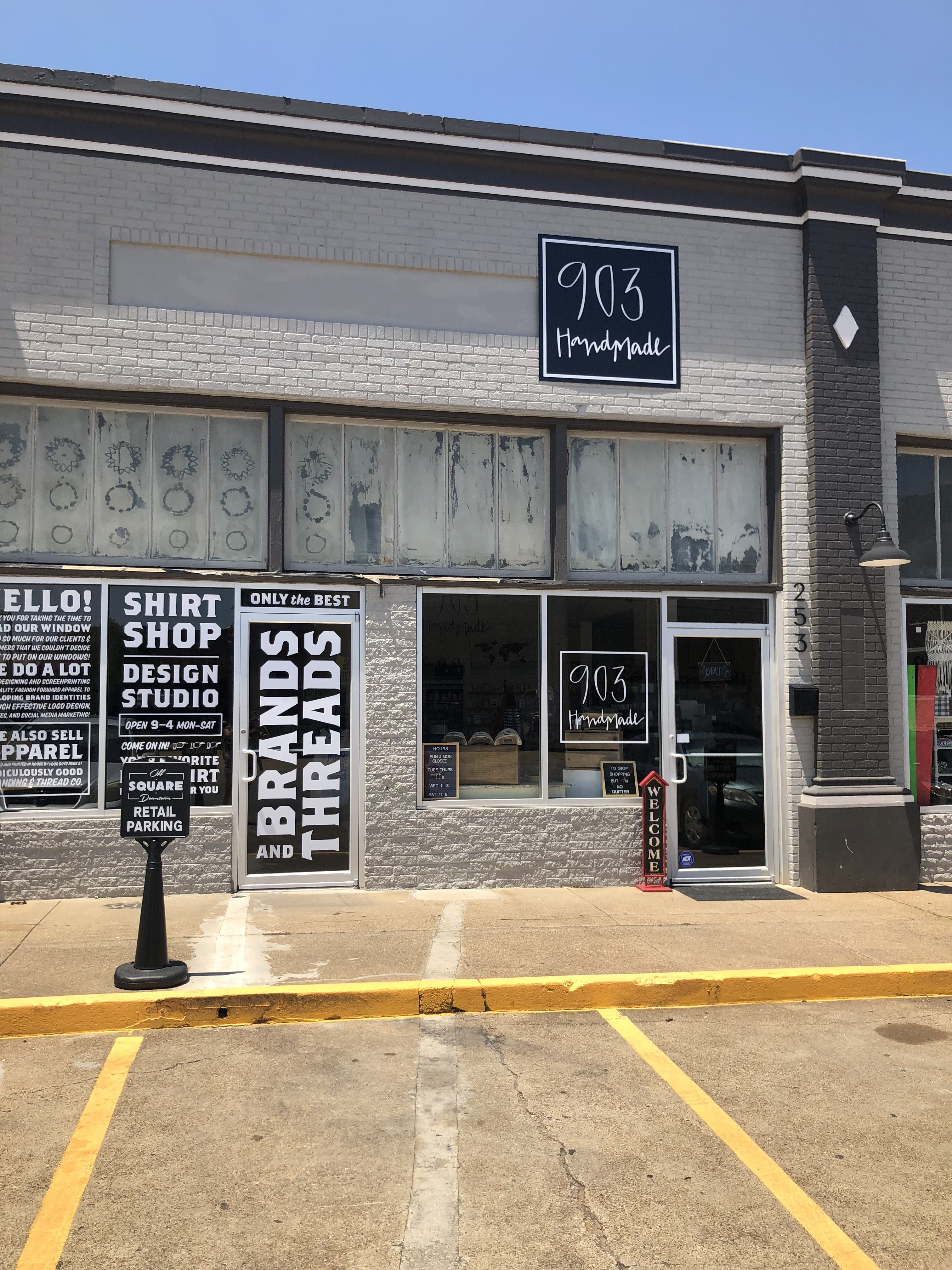 Our last stop was dinner at The Grove. YOU MUST EAT HERE! It is extremely family friendly, cute atmosphere and decor, great service, and amazing food!!! I was actually pretty blown away once we stepped inside! I loved everything about this restaurant! They need to open a location in The Woodlands( hint, hint)…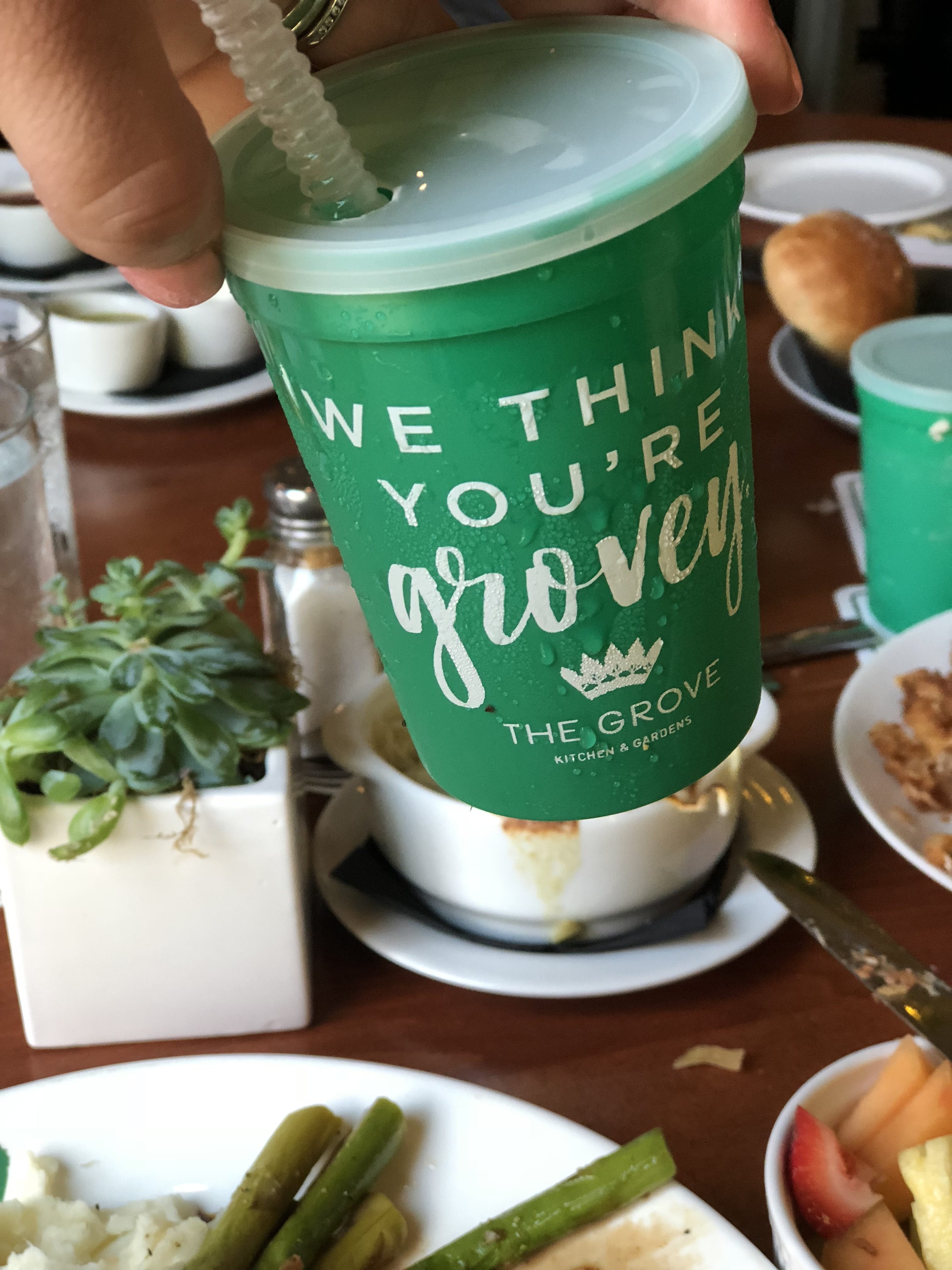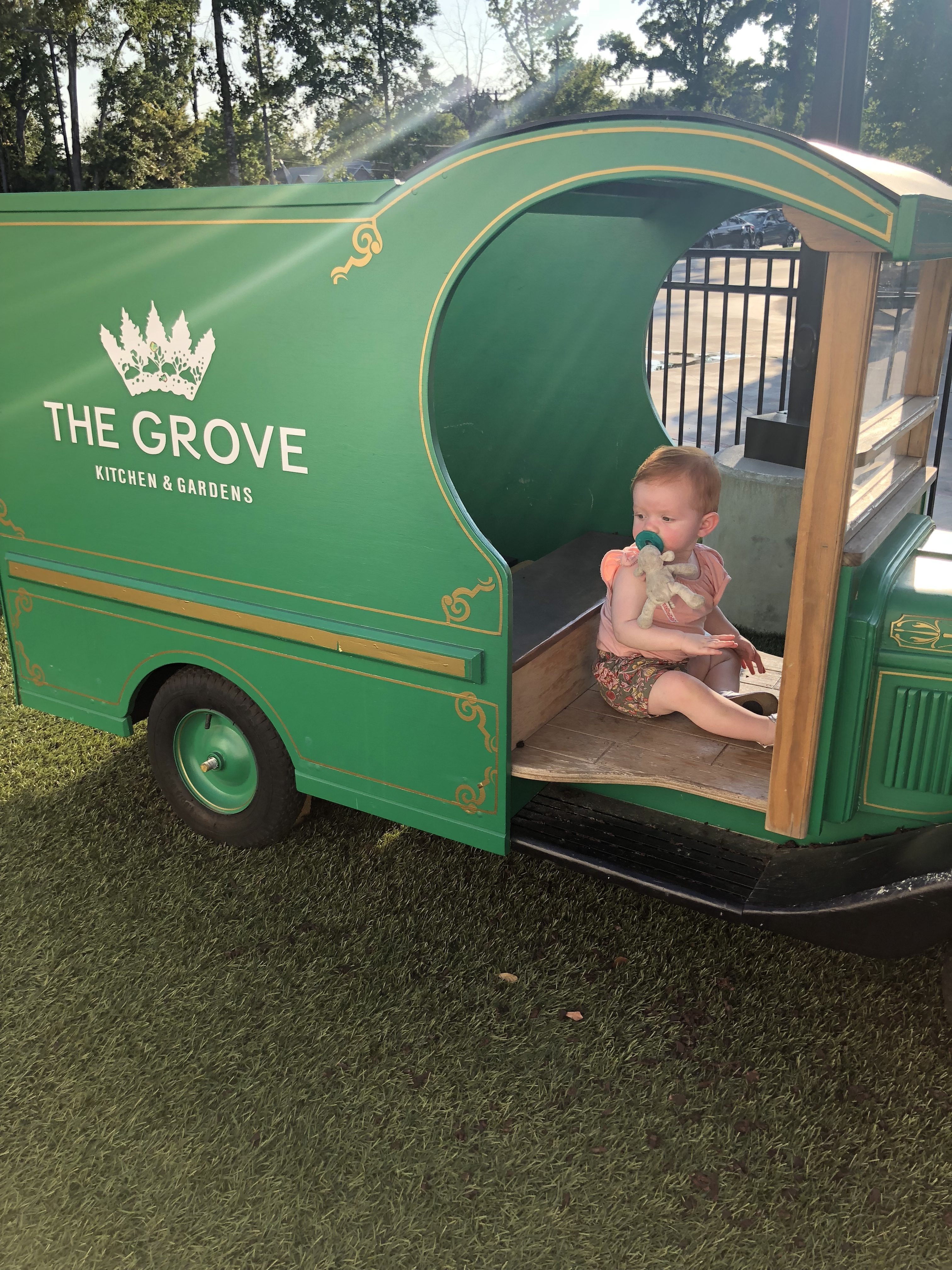 We had the best time in this beautiful city! If you're planning on going this fall head there October 18-21 for the Texas Rose Festival!