This post is sponsored by Great Wolf Lodge. All opinions are 100% my own!
The kids and I had the opportunity to visit Great Wolf Lodge a few weeks ago! We were so excited to be invited back to check out their "camp-in" summer experience!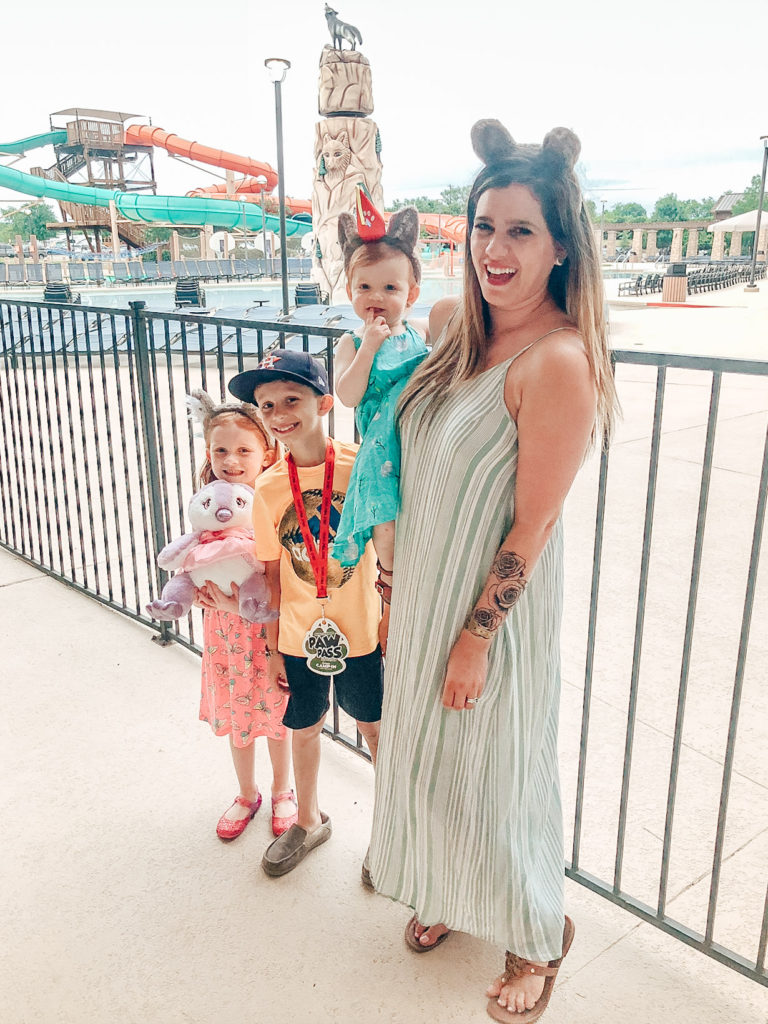 This place is the perfect place for family's with children! There is literally something for everyone! You'll love the newly renovated rooms too!!
– Make sure you bring plenty of suits! Come to find out 1 out of the 3 suits I packed didn't fit Ainsley! That was a bummer!
-Bring an extra large pool bag! They provide towels so need to bring them!
-Bring a sound machine. The halls can get pretty loud at night from all of the kids running up and down them!
-Pack extra water bottles! You have a fridge in your room!
Great Wolf Lodge offers Family Suites (sleeps up to six), a character breakfast, 80,000-square-foot indoor waterpark, Howler's Peak Ropes Course, Paw Passes for dry play activities including Creation Station stuffed animals, the Compass Quest game, MagiQuest game, Lazer Frenzy and more!
It was a special weekend to spend at GWL too because Leighton turned 2 that weekend. The staff decorated our door and then had a cake just for her! She loved it!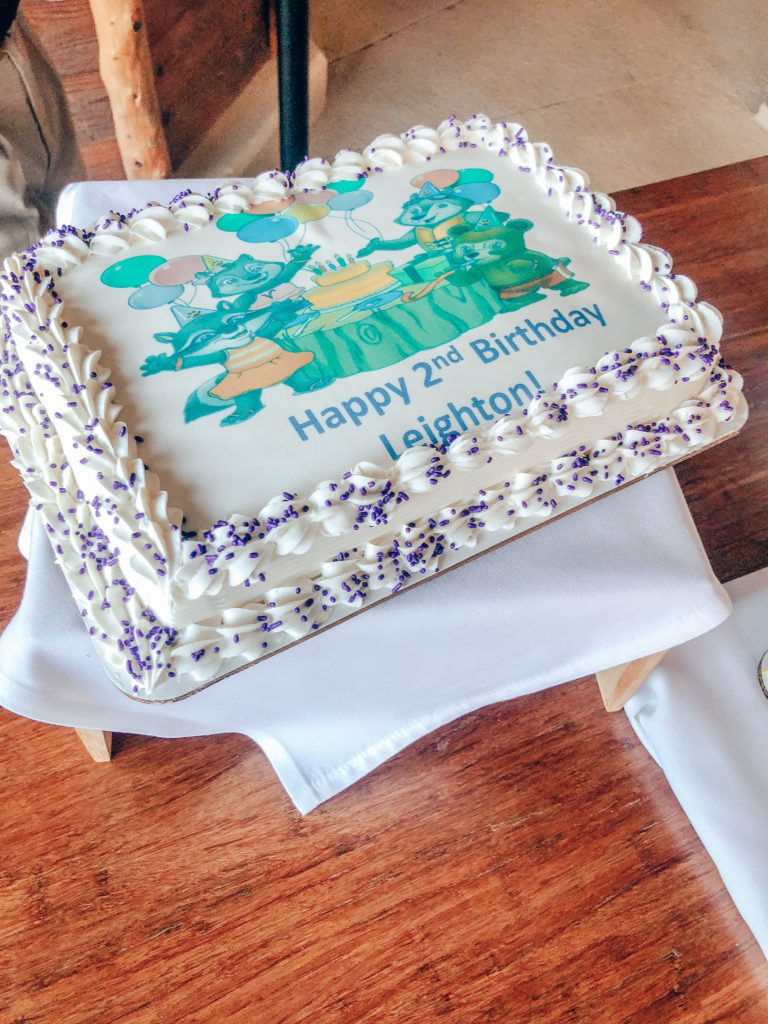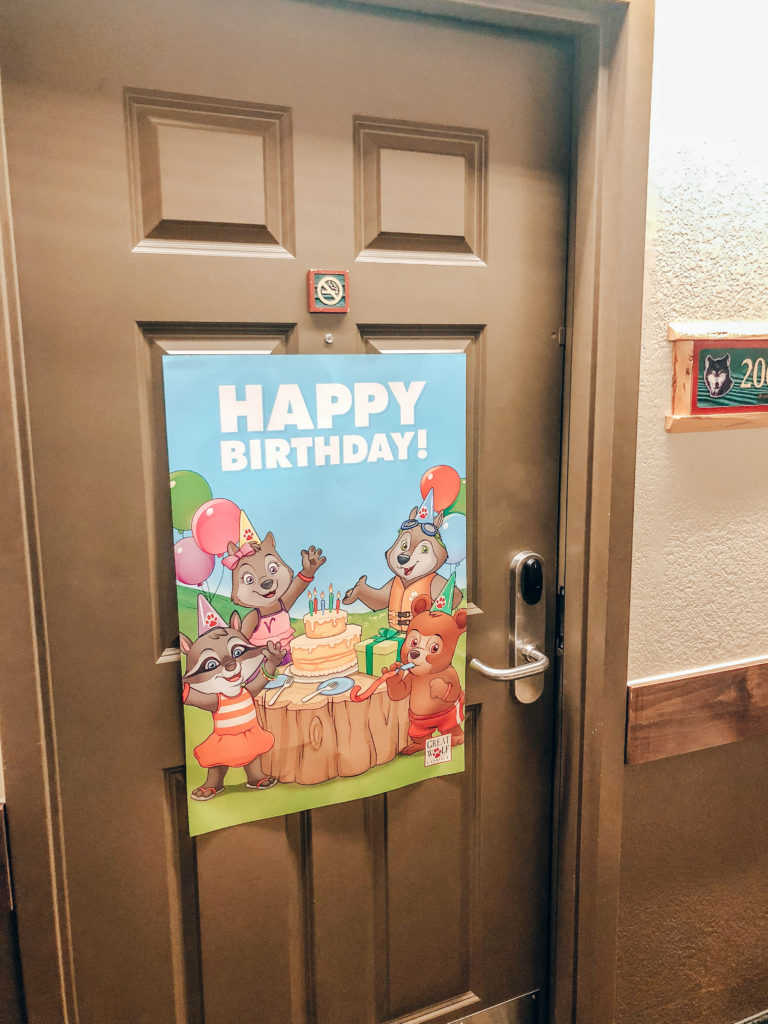 The story time before bed was always fun then they incorporated dance into it and that was a blast for the kids!
The arcade was fun for the kids!! My kids are both in love with arcade games and crane games. It's open 24 hours! Creation station is where the kids get to pick out an animal to have stuffed and then pick out clothes for it!
The character breakfast was a hit with all my kids even Leighton this time around. The came around to the tables and it was so cute!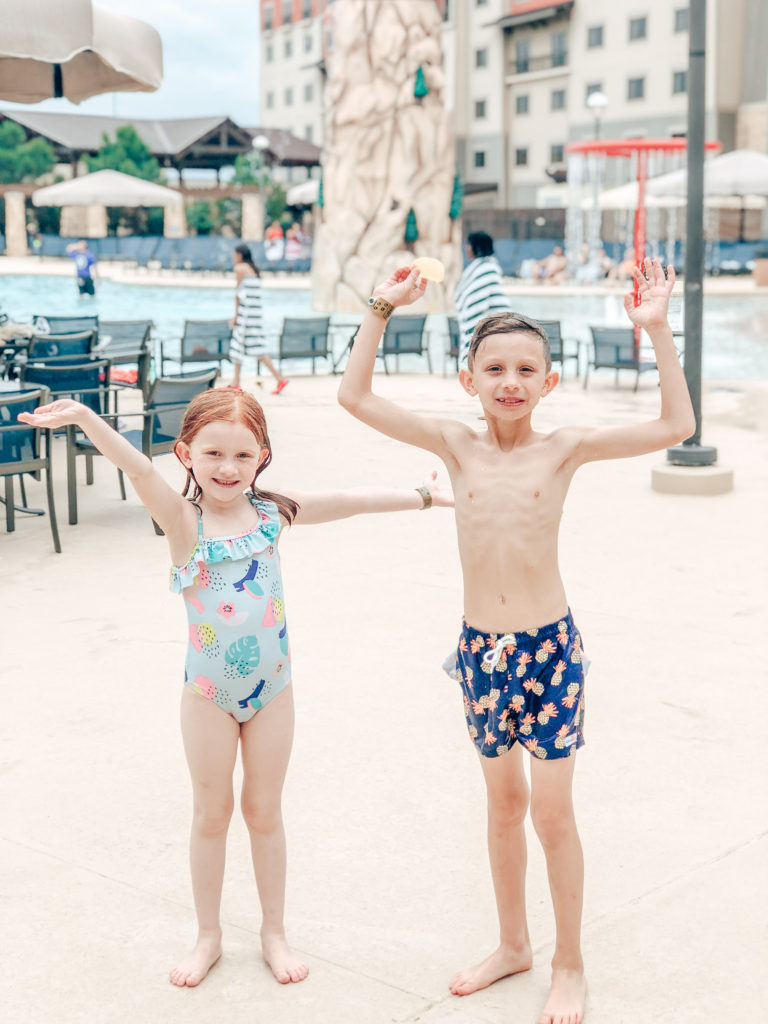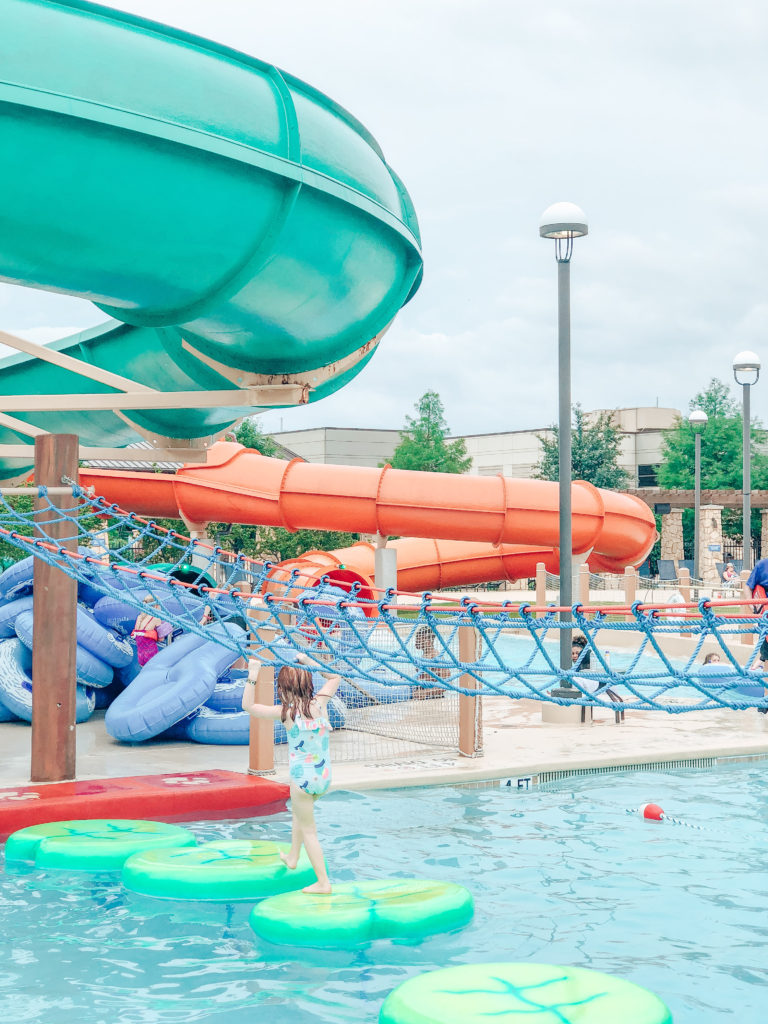 The outdoor water park is catered more towards older kids, however there is a shallow section.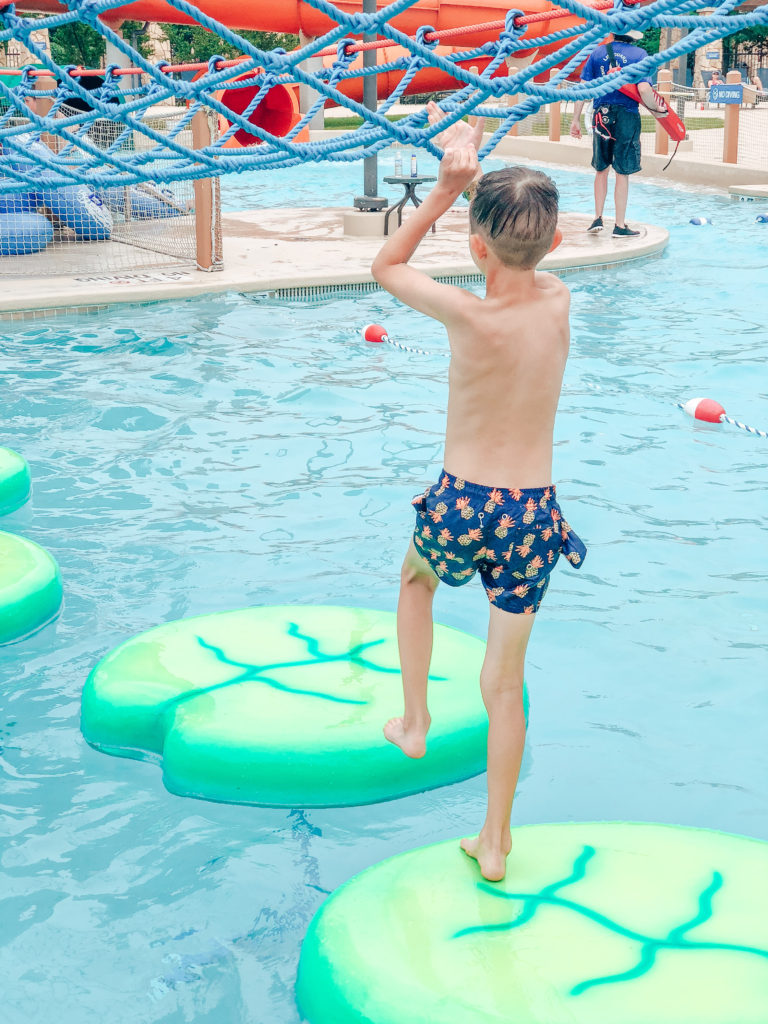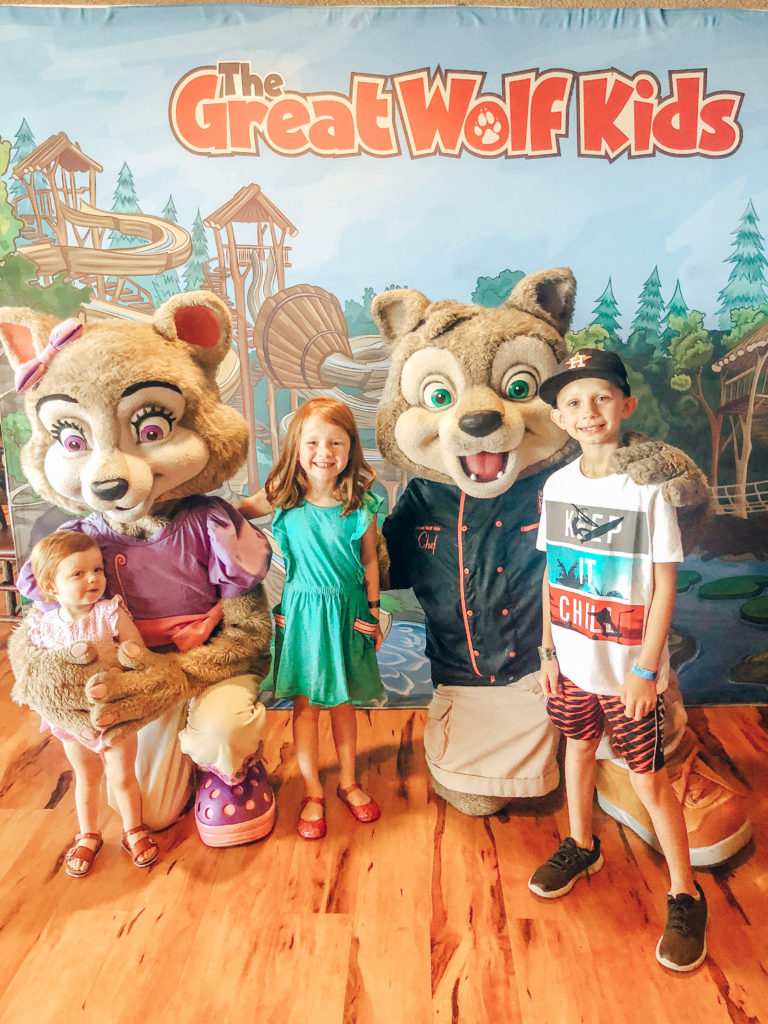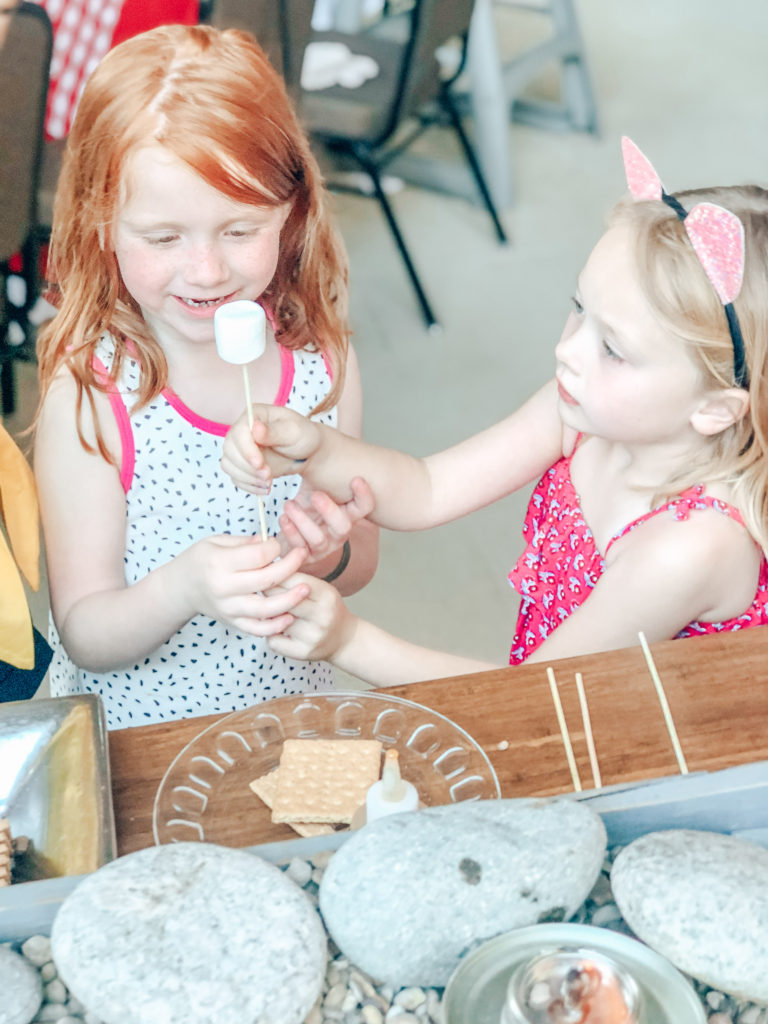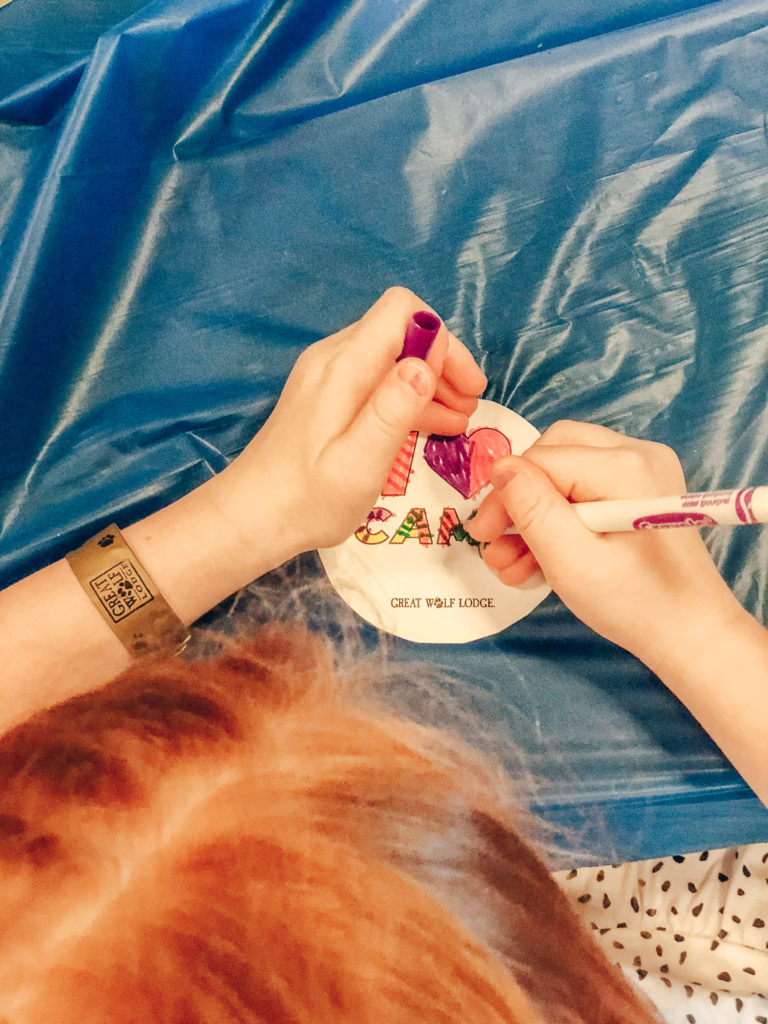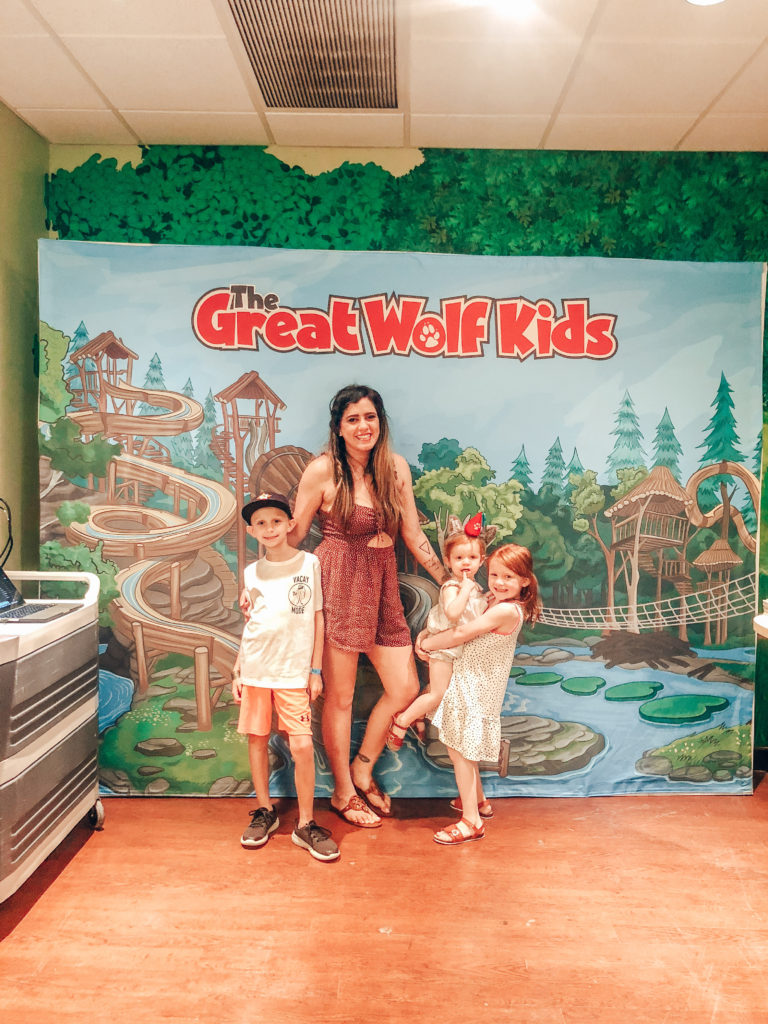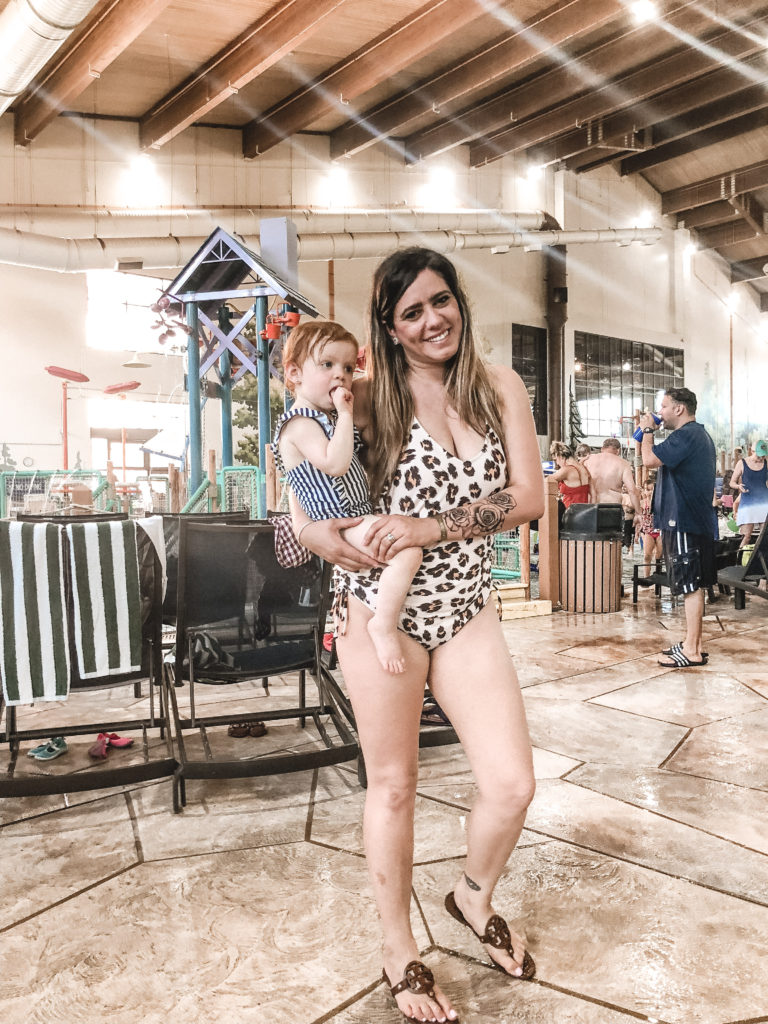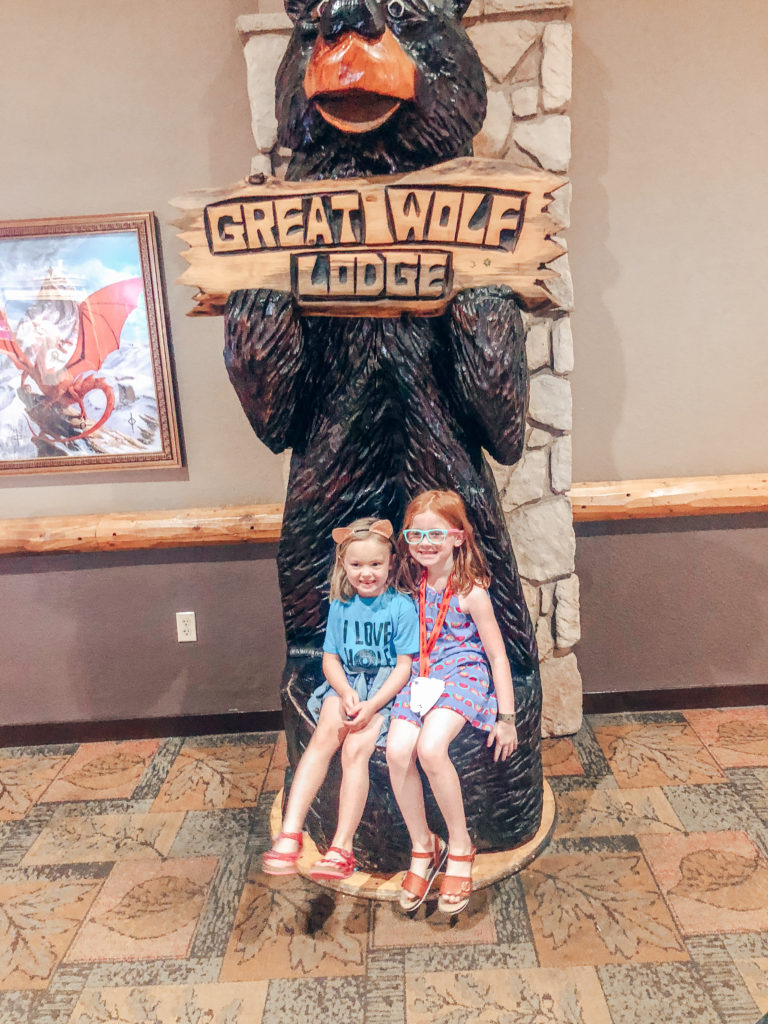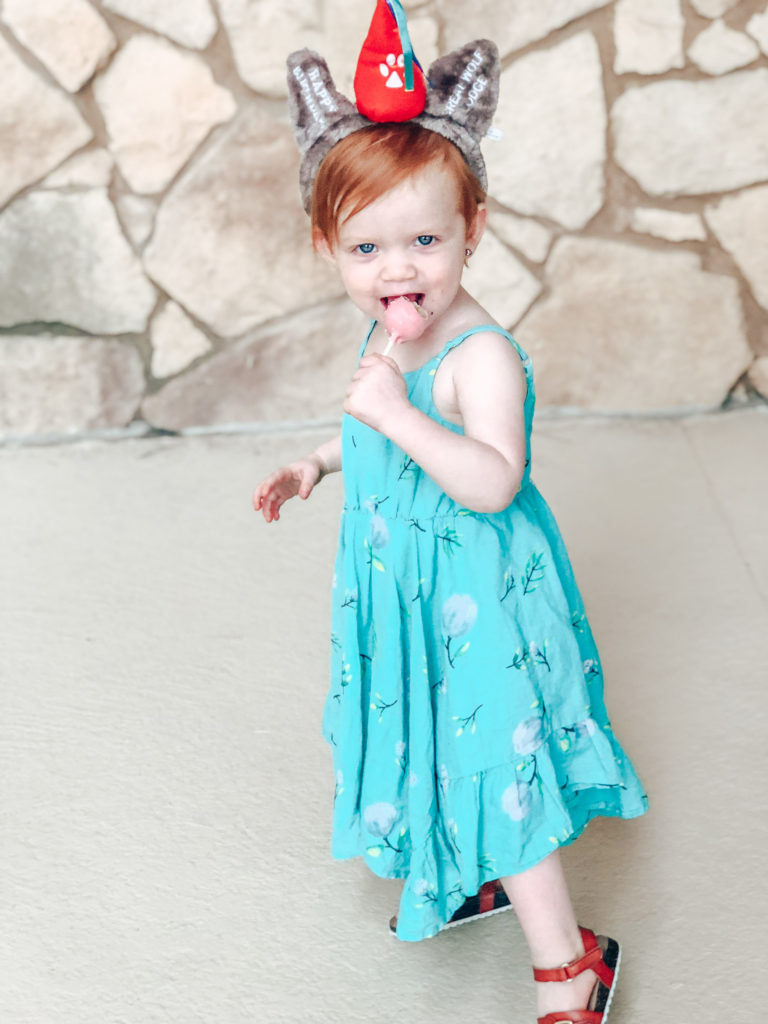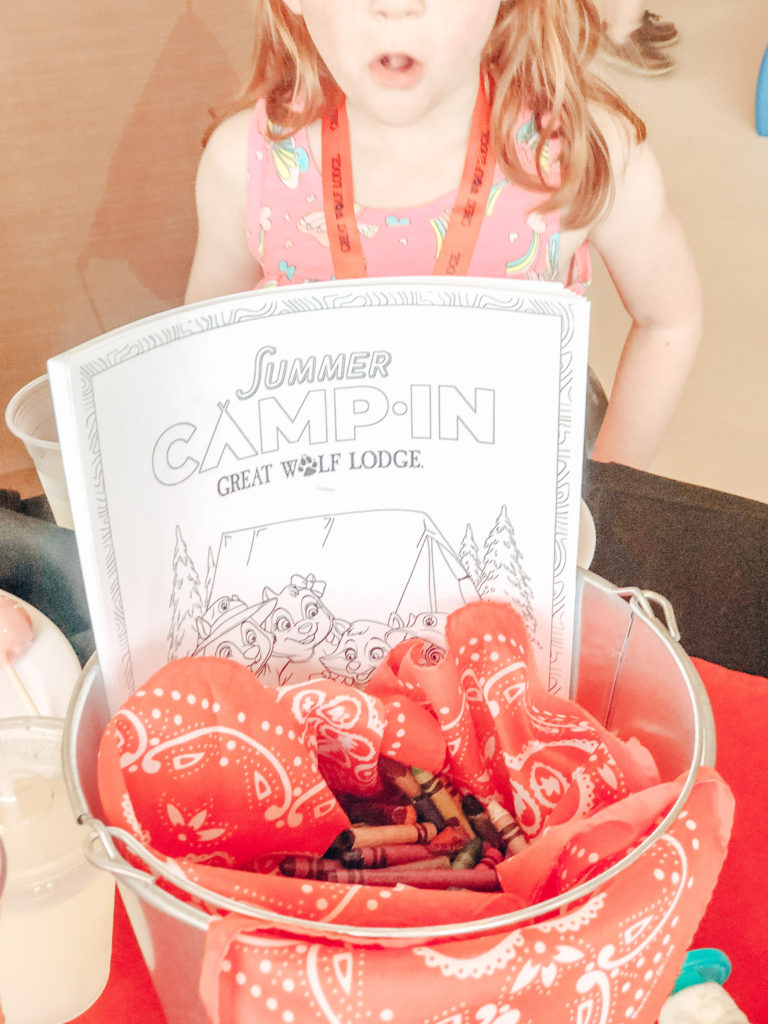 If you're still trying to figure out Summer plans be sure and check out Great Wolf Lodge! Your kids will have the best time and you'll never have the leave the property!