This post is sponsored by HOJO Anaheim. All opinions are my own.
Our family got to go to the most magical place on earth this summer! Disney! I never went as a child so to be able to take my children was a dream and something I only hoped to do.
The first item of business when planning this amazing trip was locking down our hotel! We decided to go with the HOJO Anaheim!
I had seen so many people talk about this hotel on Instagram and how perfect it was if you were going to Disneyland. I looked at their photo gallery online and knew instantly this is where I wanted my family to stay. The hotel was an 8 minute walk to Disneyland. Being close to the park was a top priority.
We were able to rent a sweet Mitsubishi Outlander for our stay in Anaheim and loved it! It was large enough for our crew but wish it could've been a tad bit bigger because all of the luggage we had! We were loaned the 2019 and it was so nice and fast! Perfect for Cali roads.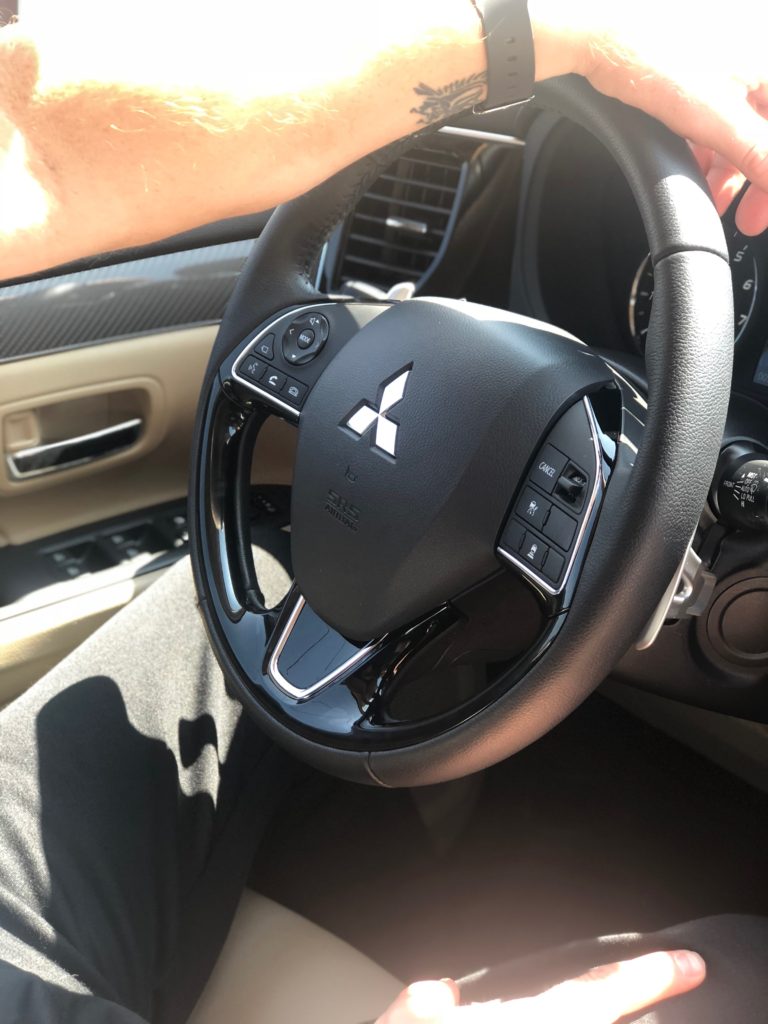 Once we got all settled into our hotel we went straight to the waterpark! I loved this about the hotel we chose. It was so hot when we went and wanted a place where the kids could play. I wanted a pool area like this one because Leighton doesn't like to really get in the pool water… she would rather play around it and this area had a small kiddie pool that was really shallow, water slides, and fun animals that squirted out water!
The hotel was extremely kid-friendly and offered tattoos, balloon swords, chocolate coins, and tattoos to wear in case you get lost! The rooms were very spacious and loved that they offer a bunk bed in the family suites! They provided Leighton with a crib too!
Now this was our FIRST time ever at a Disney park so as a newbie here are some tips I would recommend.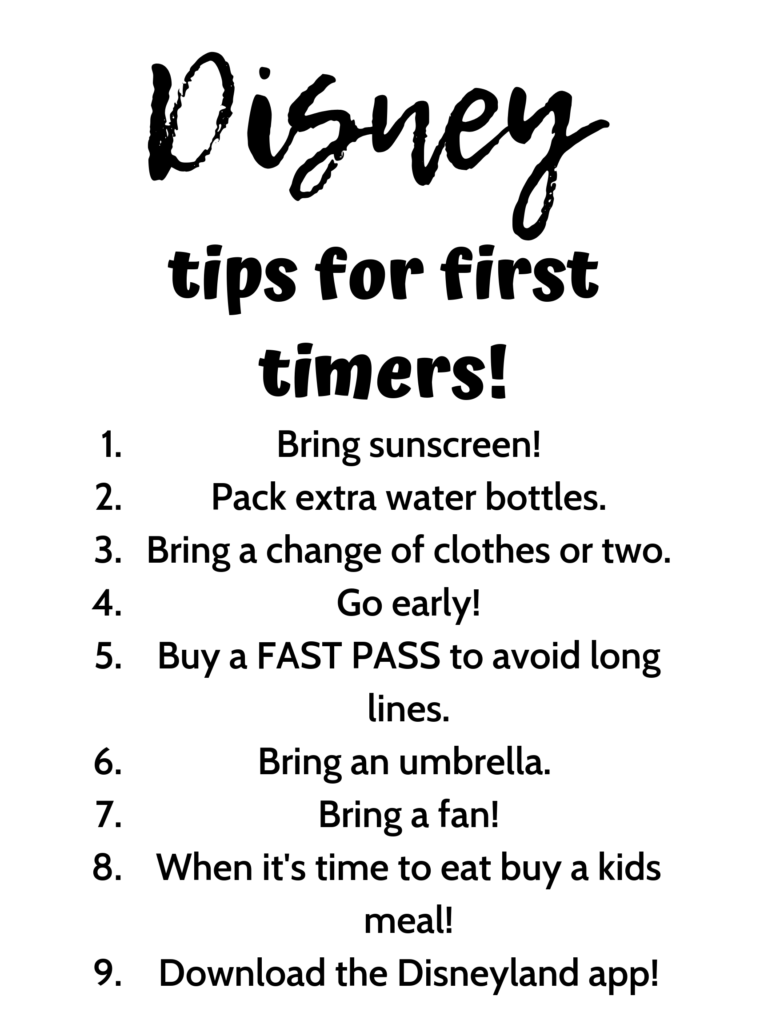 I forgot sunscreen the first day and had to buy some…thankfully it was under $20, haha!
Y'all we went through SO much water. There was a man on all 3 days selling bottled water before you walk in for $1 each!! I remember buying 5 at one point and that didn't last us! Bring water bottles that actually keep your water cold, not those cheap plastic character ones. the water will get hot real quick!
The girls had a lot of outfits I wanted them to wear. I had seen so many adorable picture spots that I wanted to get their photos in front of! Of course we didn't wear every outfit too!
We bought the fast passes every single day and it was so worth the extra $15 each! It's too hot to wait in line with kids and a stroller! I wish I would have brought an umbrella to block the sun from hitting Leighton in the stroller! Next time! 😉
I bought two portable fans and a misting water bottle!
The food isn't cheap so one day we all got kids meals and it came with a hot dog, chips, yogurt, and a drink for around $7! Not bad!
Last thing is to download the app! It's really helpful for wait times, scheduling rides with fast pass, and there are photographers walking around taking photos and they scan your app and you get the professional photo almost instantly! It's genius!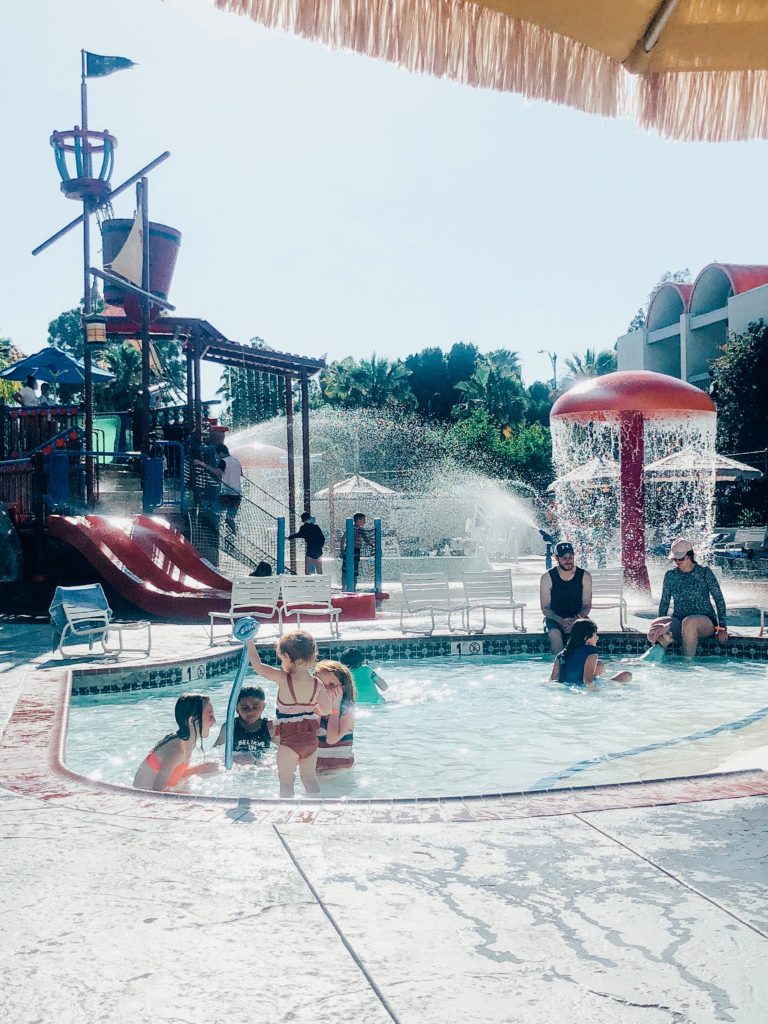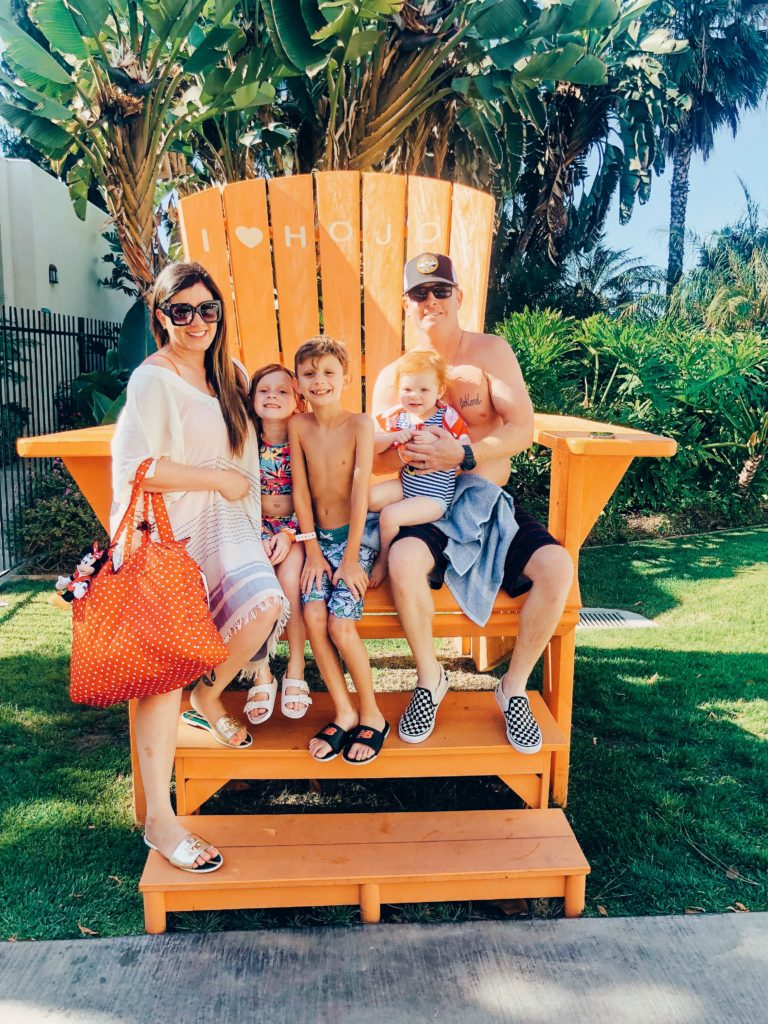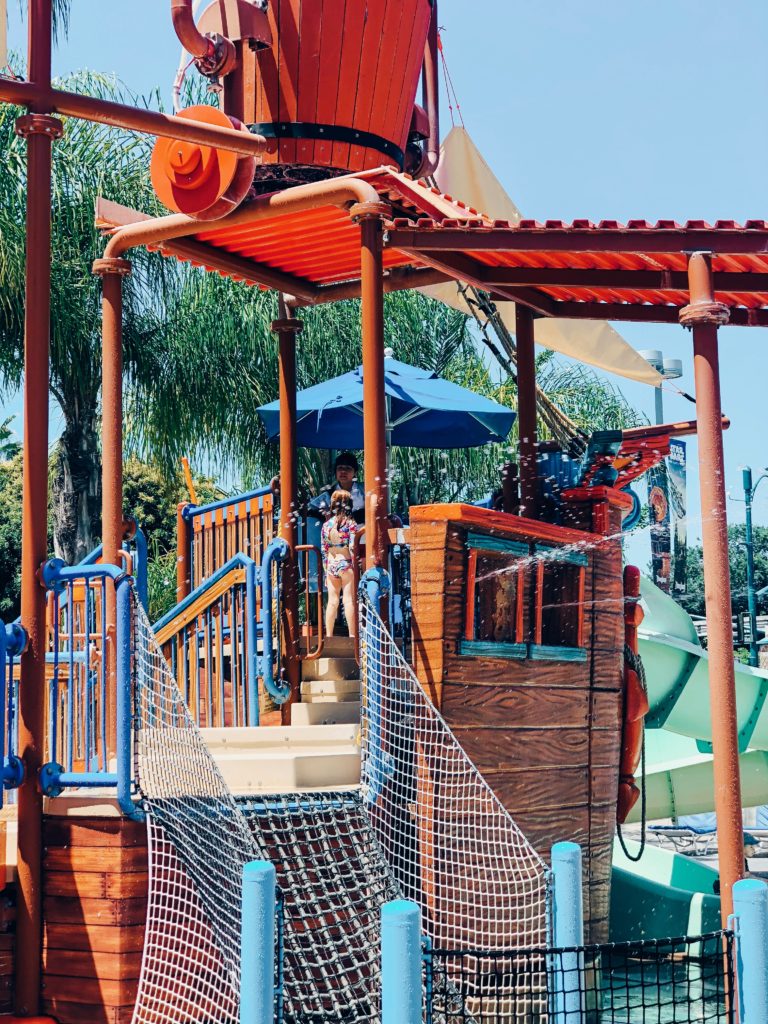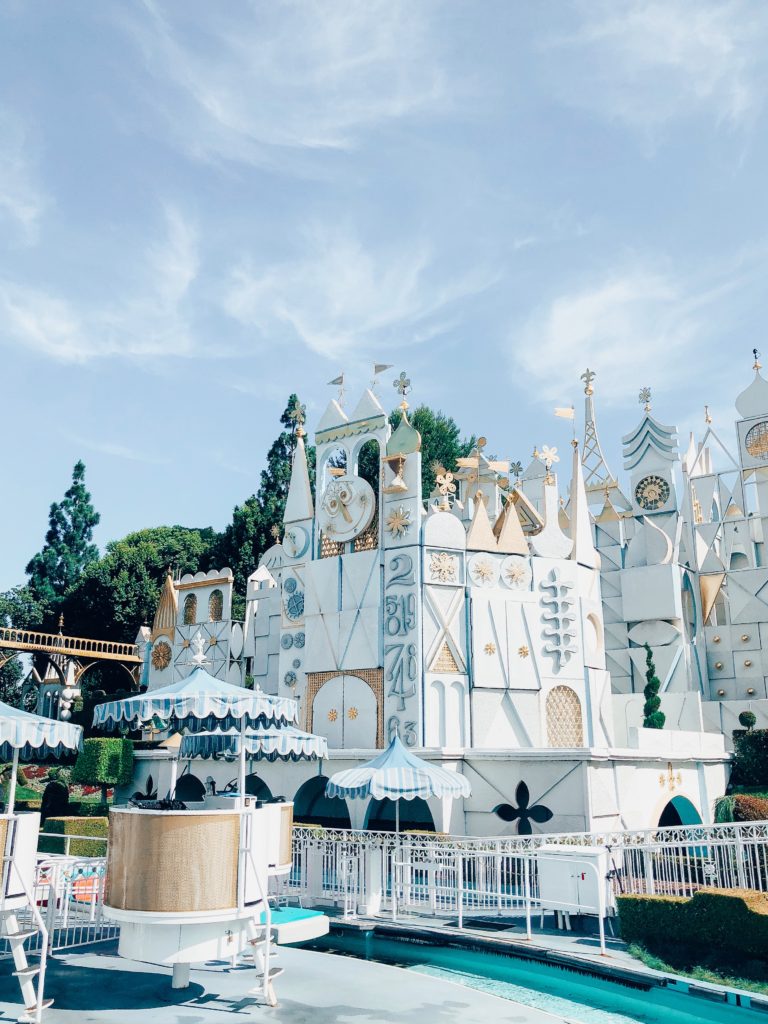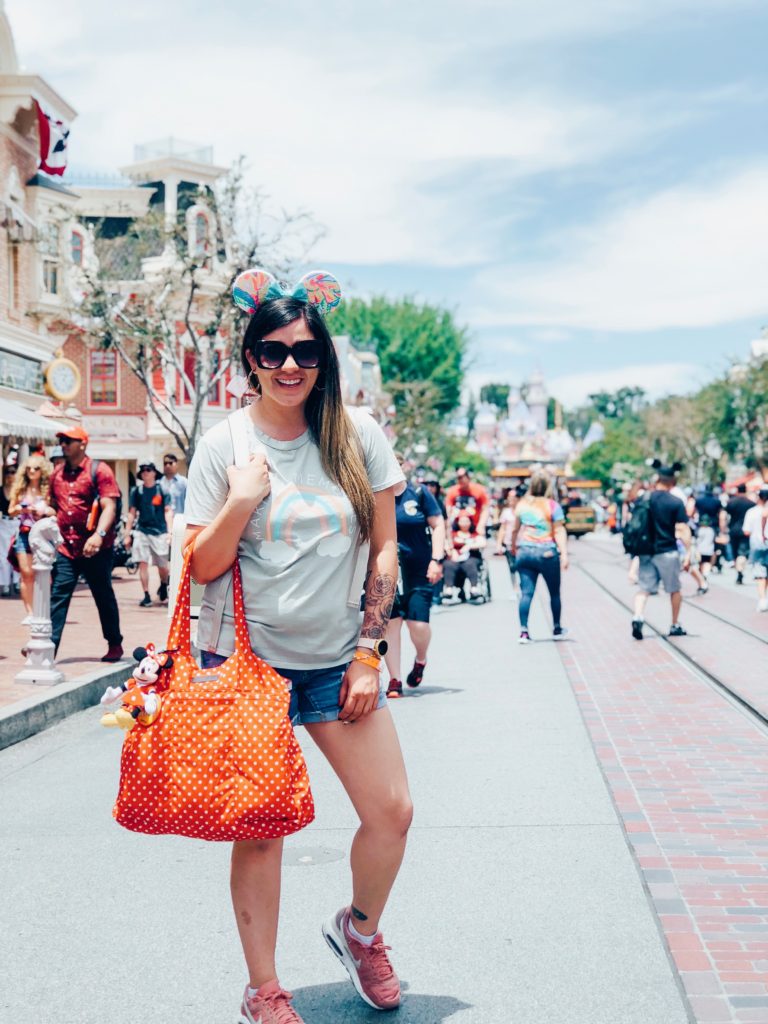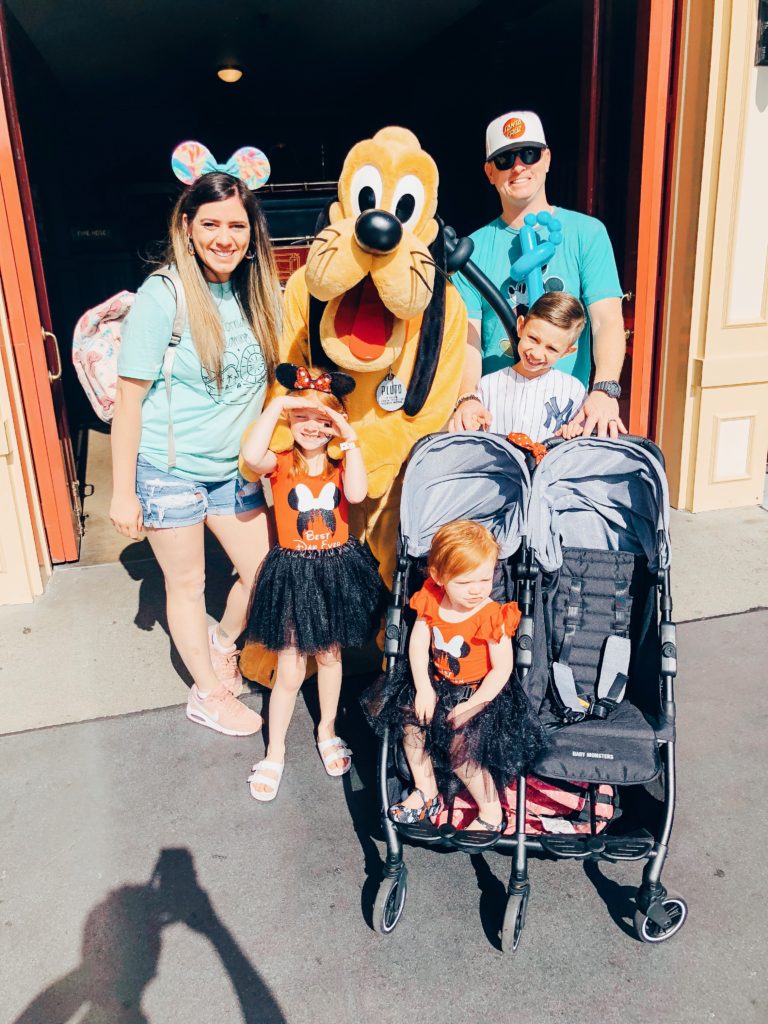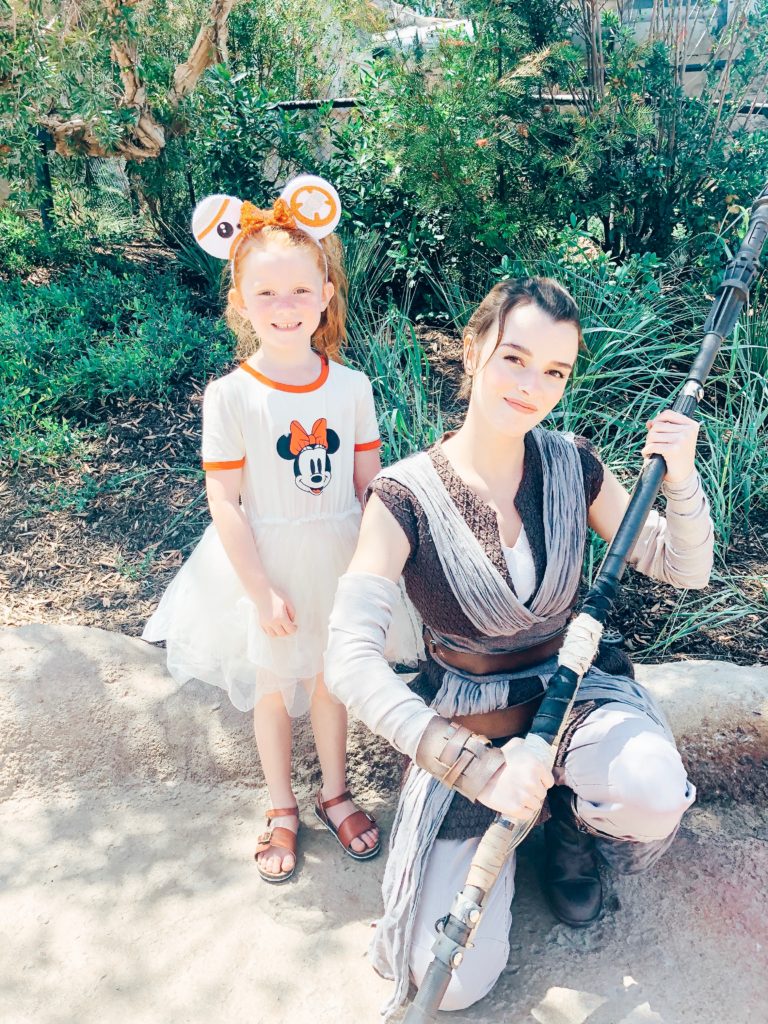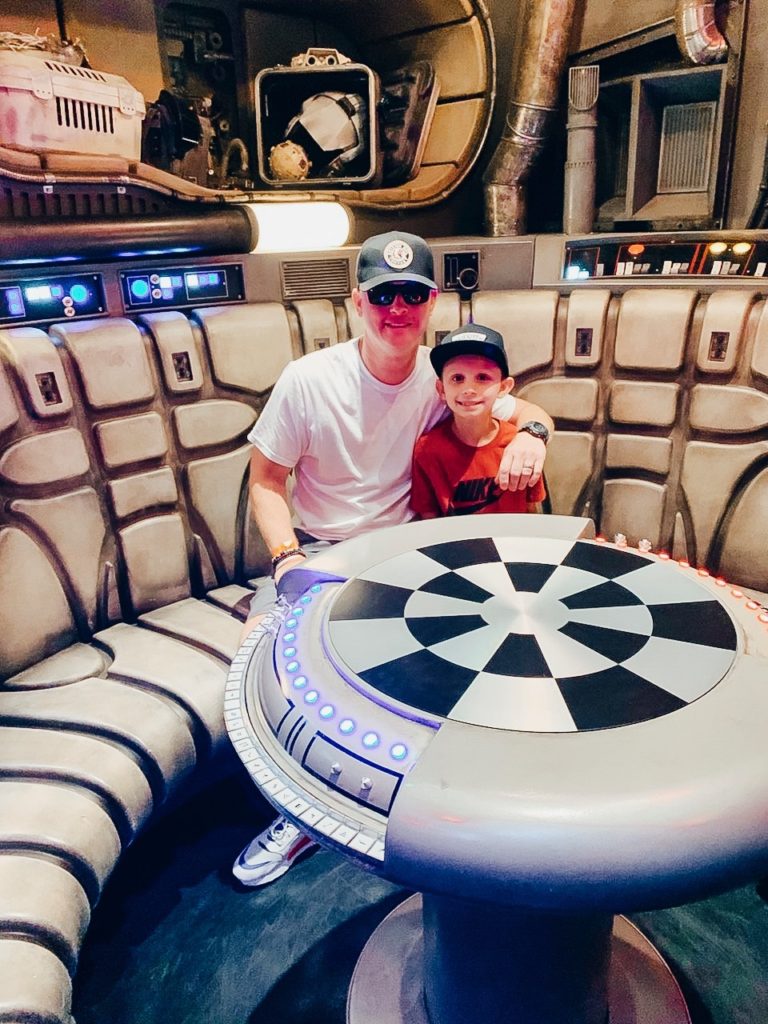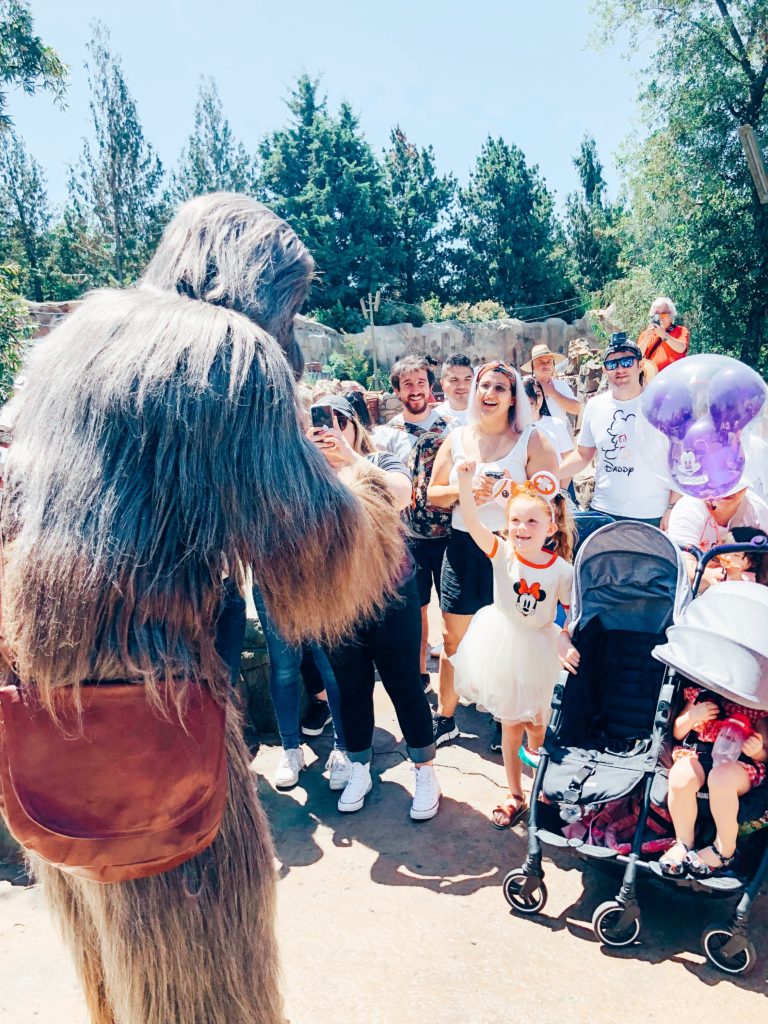 One of the highlights of our trip was Oakland, Ainsley, and I were all chosen to do a game with CHEWBACCA!!! We had to mimic Chewy's call… AINSLEY WON! It was so adorable!