A huge thank you to Play Street Museum for sponsoring this post!
Ainsley knew she wanted a unicorn themed party again pretty early on. Finding a venue was harder this time because she wanted only "her" friends at her party. In the past we invite all of our friends to our kid's parties but for this party we could invite 20.
I had visited Play Street Museum after it opened and Leighton LOVED it. It is literally the cutest museum! They have free WiFi, a changing area complete with diapers and wipes, and each child gets a token that can be used for an organic snack when the leave! True story: Our first visit at this museum Leighton had a blow out and I didn't have a diaper with me! I was SO thankful they provided me with one!
This museum is so very clean and I love the variety of wooden toys! This location is fairly new and they offer free parking in a covered garage right by it!
Play Street Museum offers many party packages that fit different budgets! With our package we got pizza, a veggie/fruit tray, goodie bags for all the guests, private use of the museum, a craft ( They made slime), and custom invitations! It was perfect in every way. I was so glad their Little Dreamer package matched her theme perfectly! I didn't have to bring a single thing! The staff was phenomenal and helped tremendously!
If you're looking for an engaging, clean, and fun place for your child's next birthday party I would highly suggest checking them out!
The girls dresses were from Mila & Rose and were perfect for the theme!
The mini unicorn pinatas, napkins, and balloons were from Ellie + Piper Co.
My tee is from The Ever Co.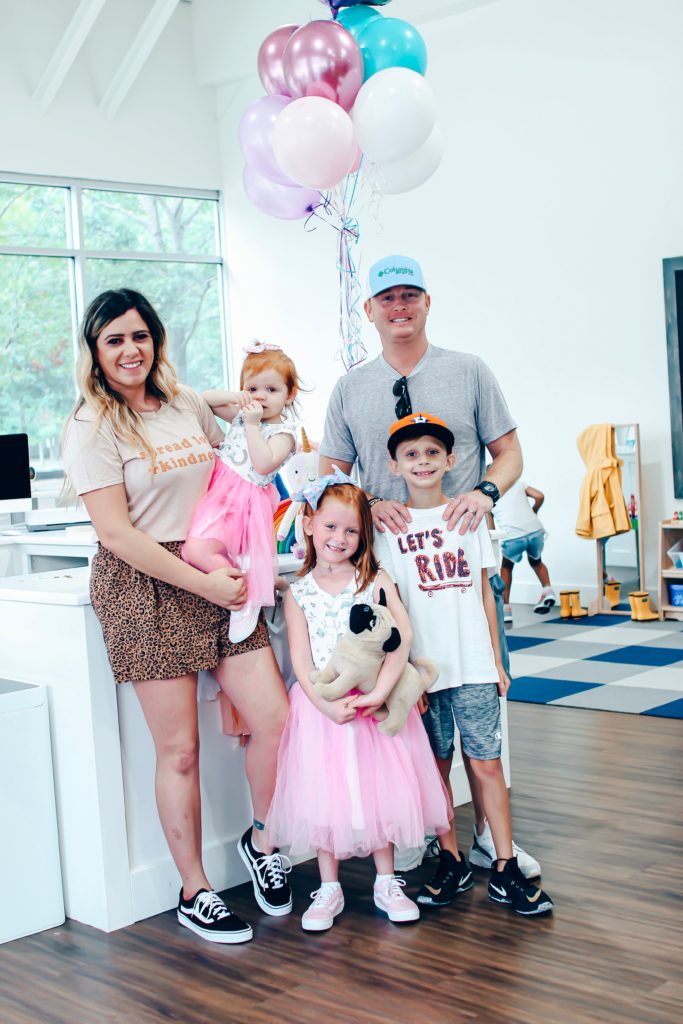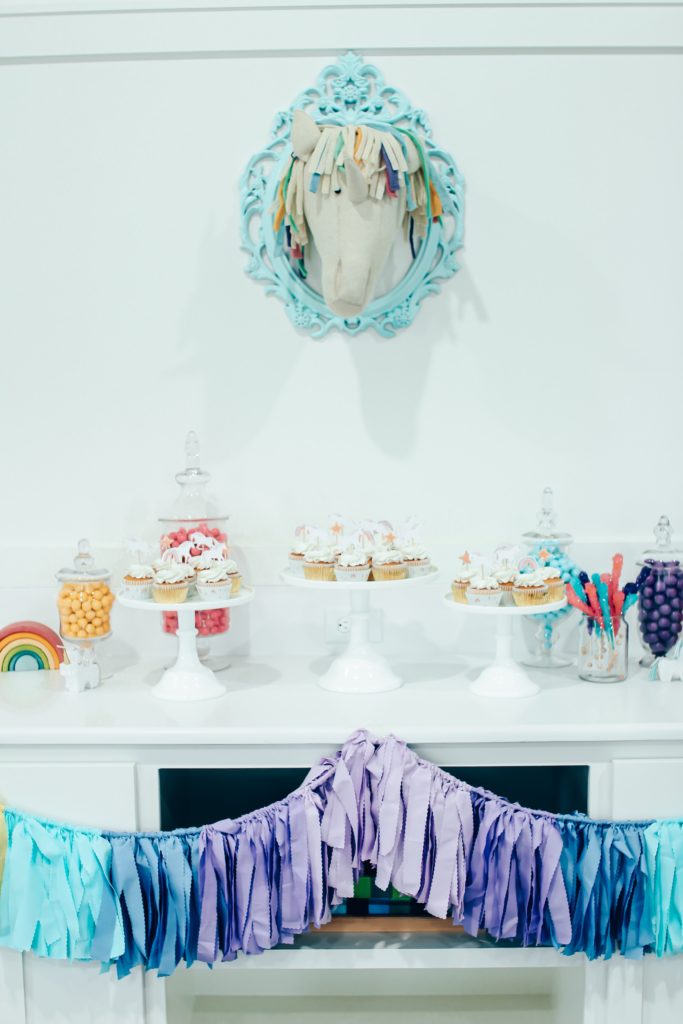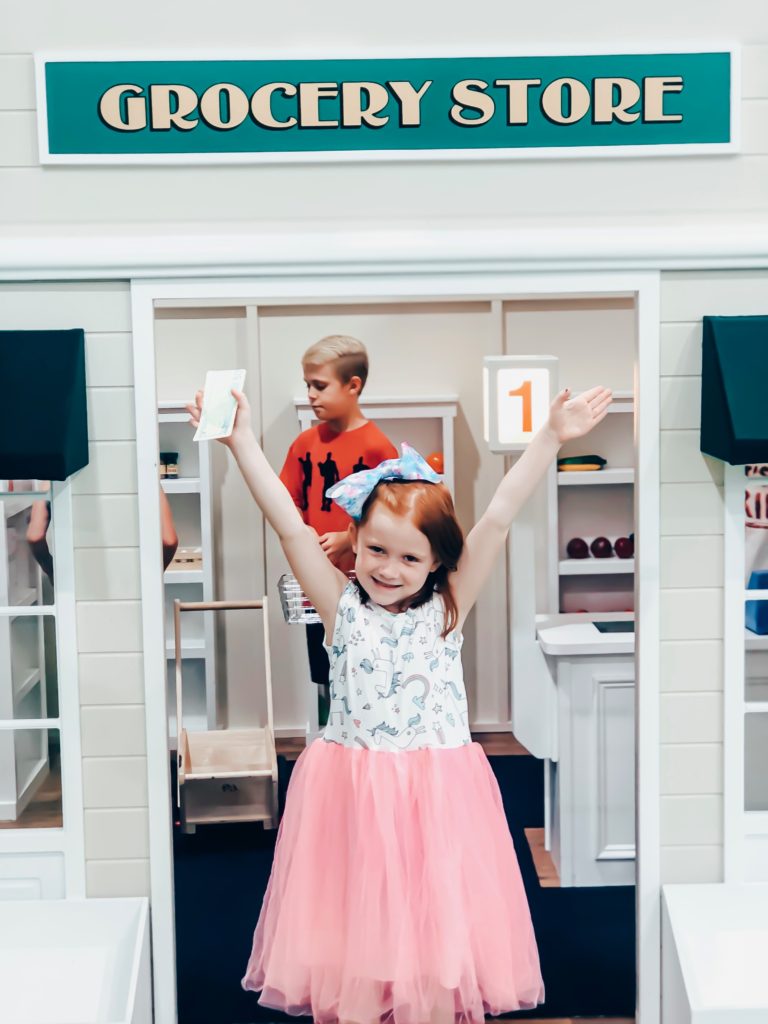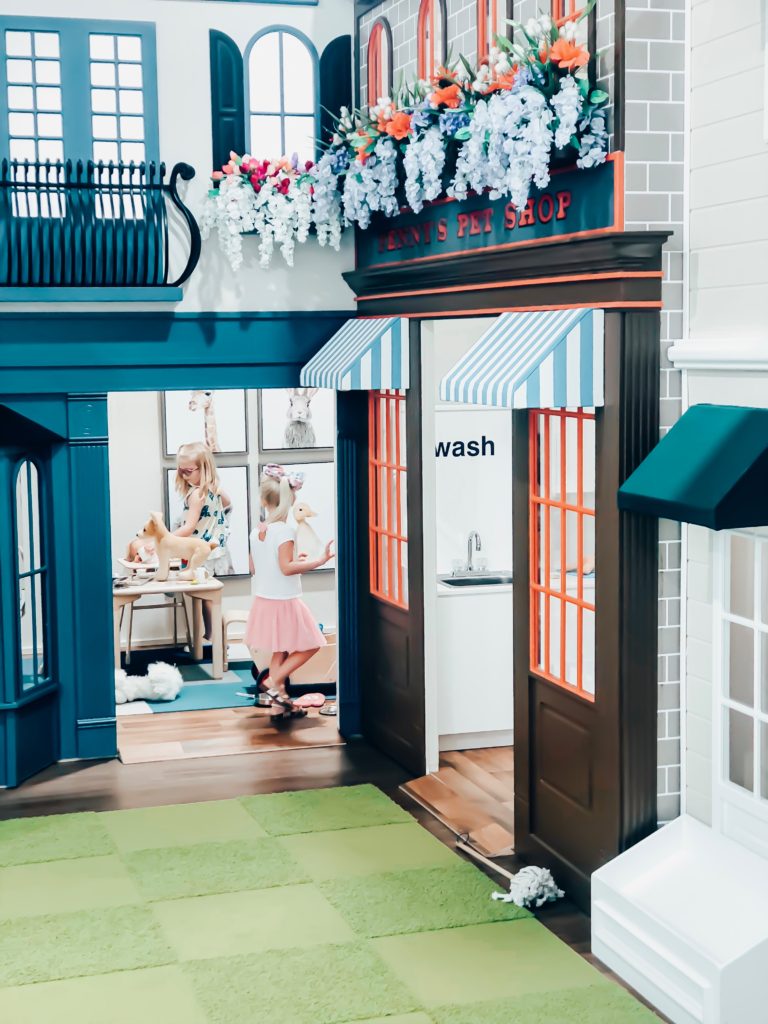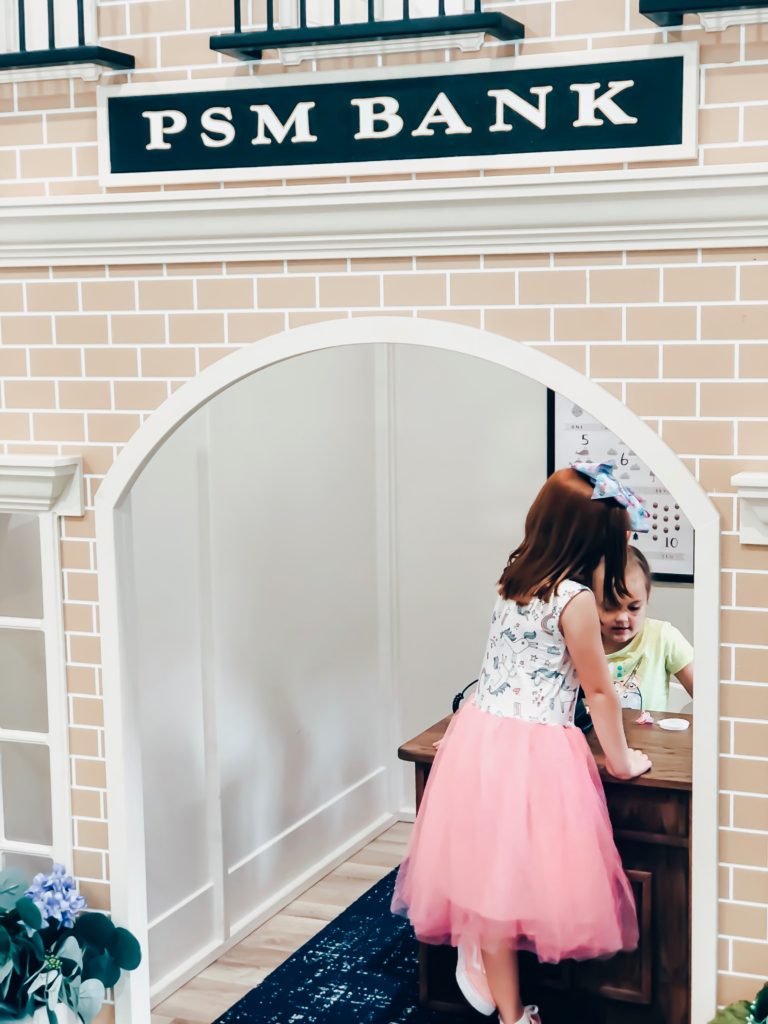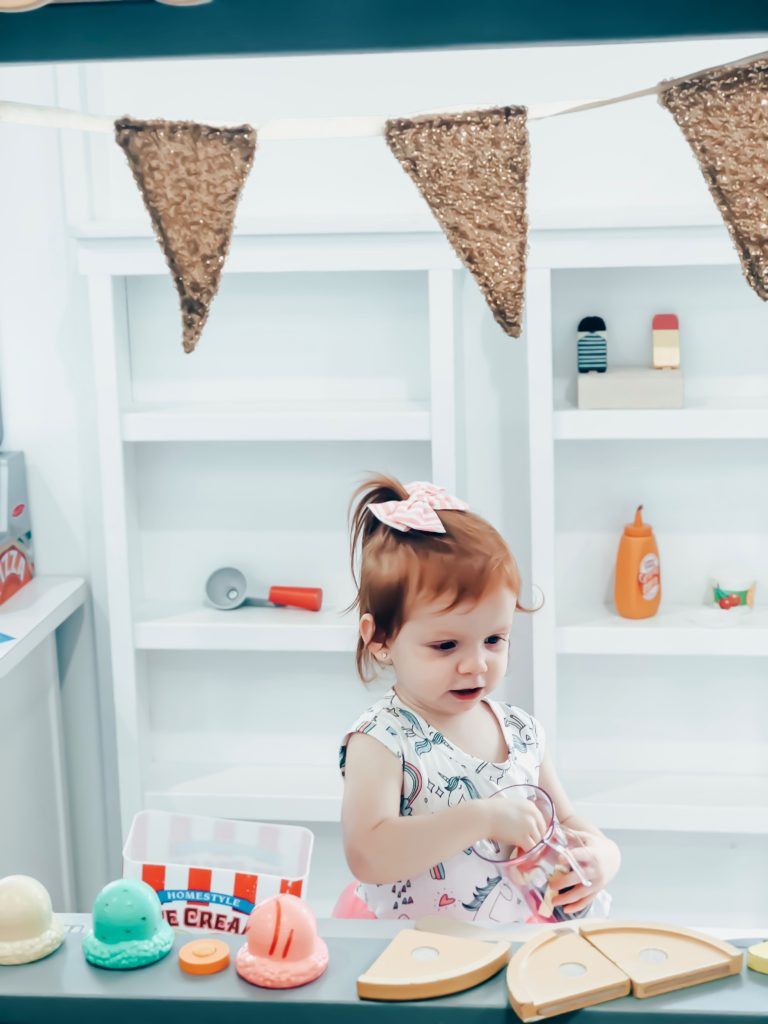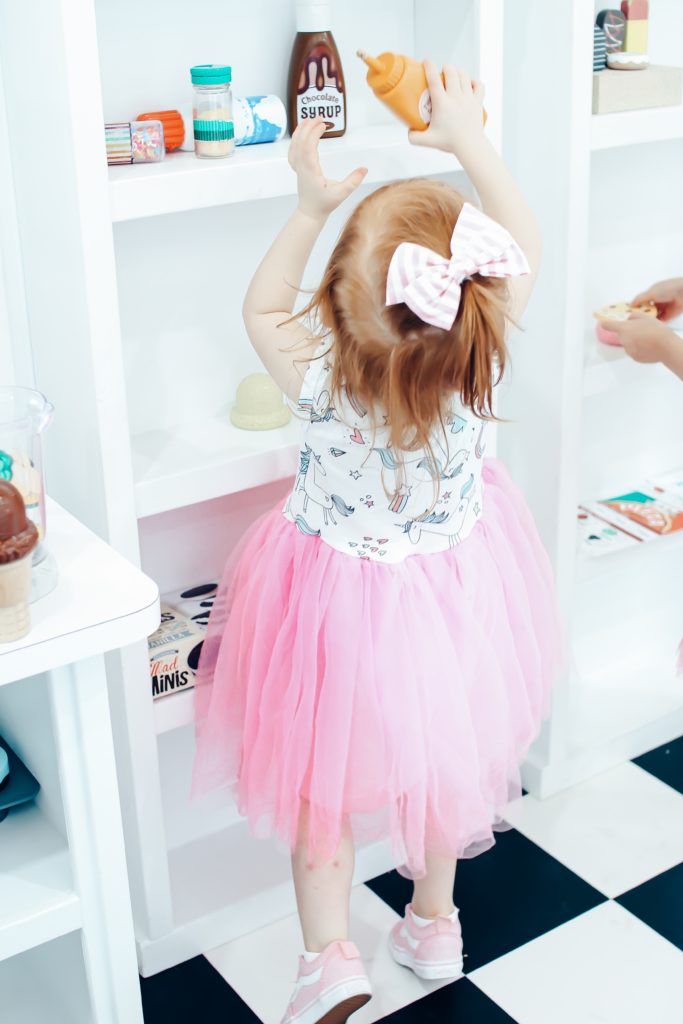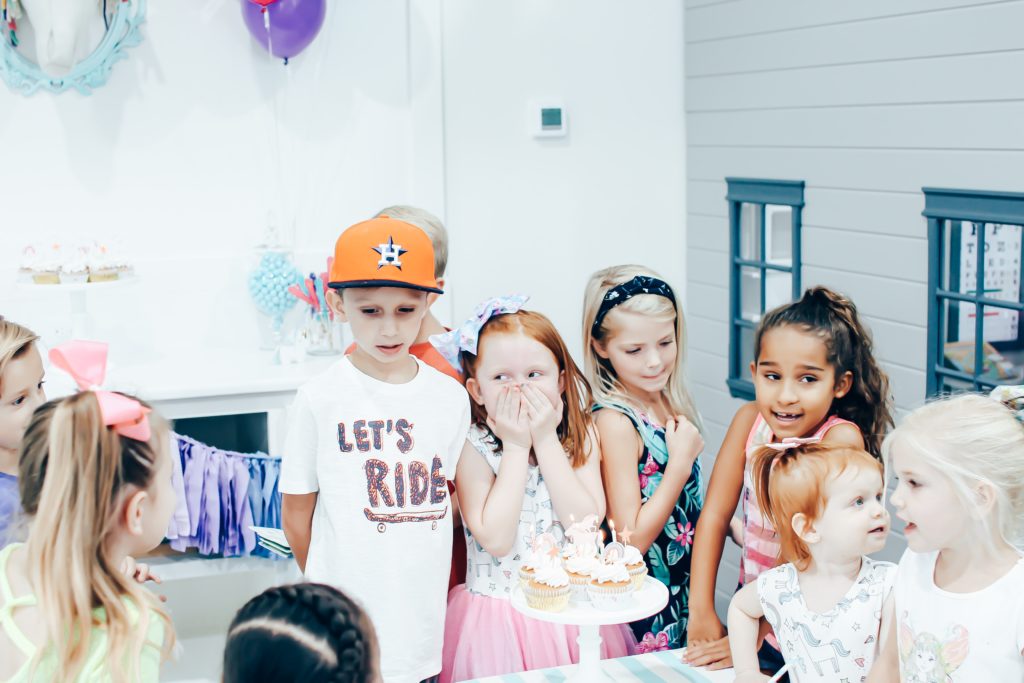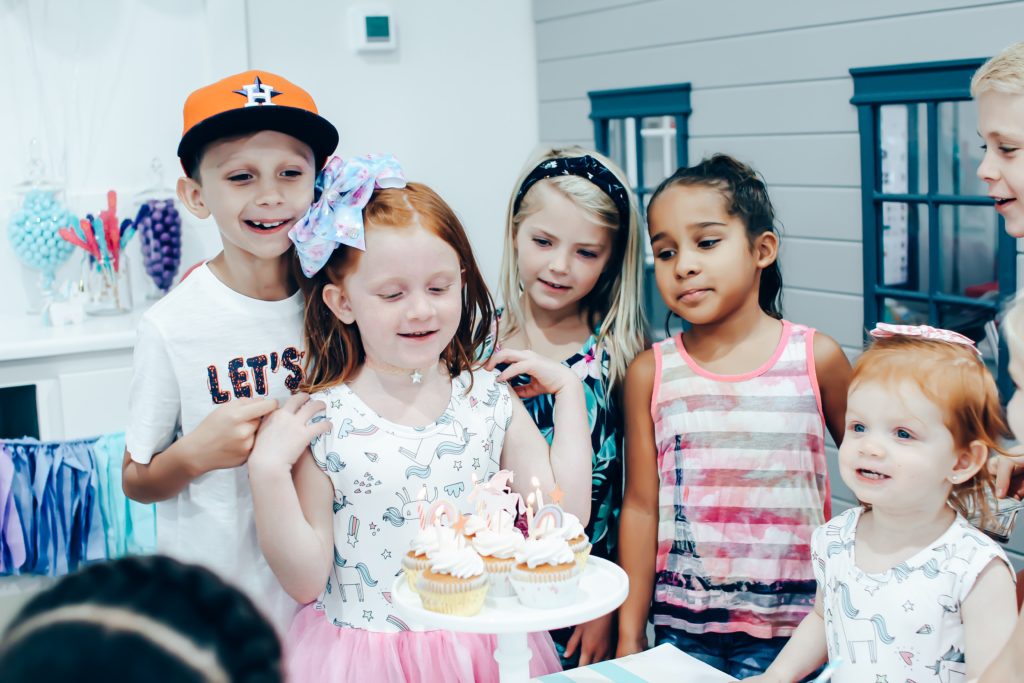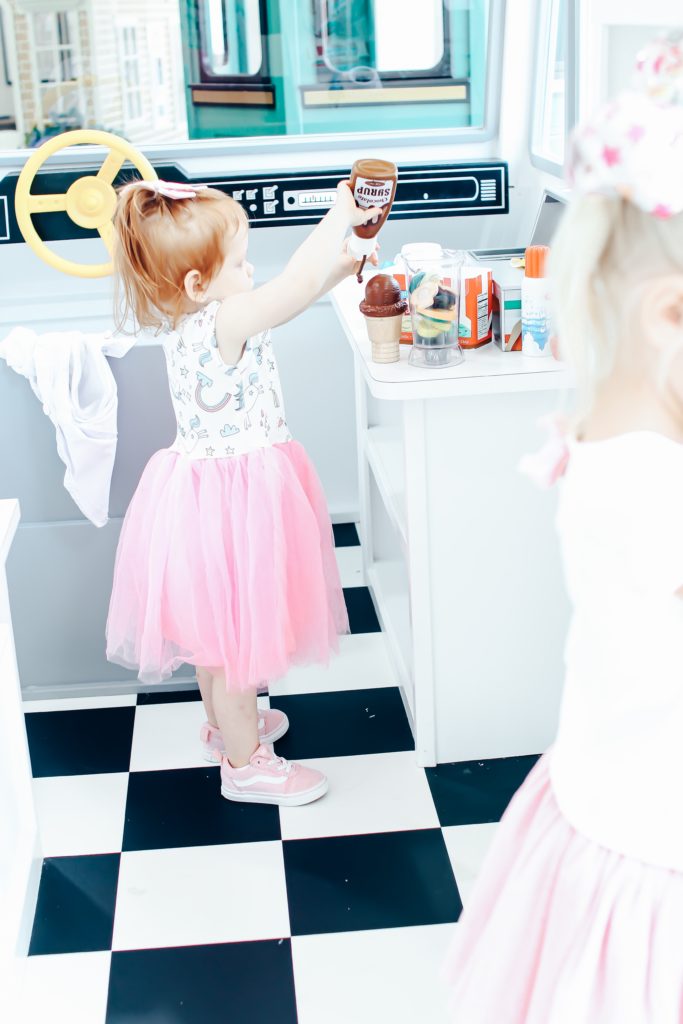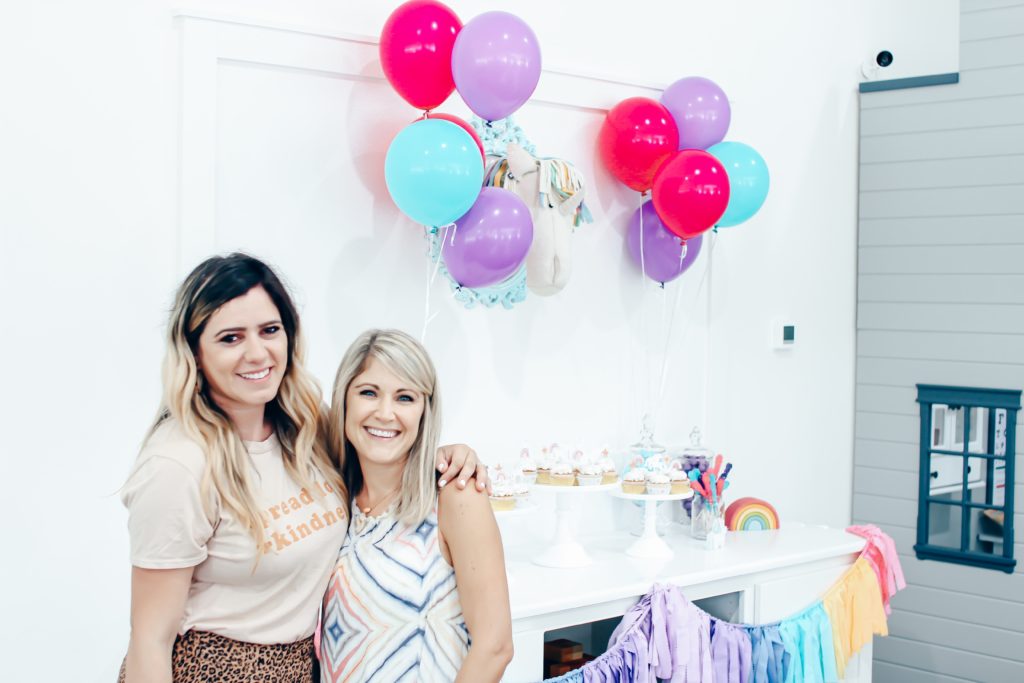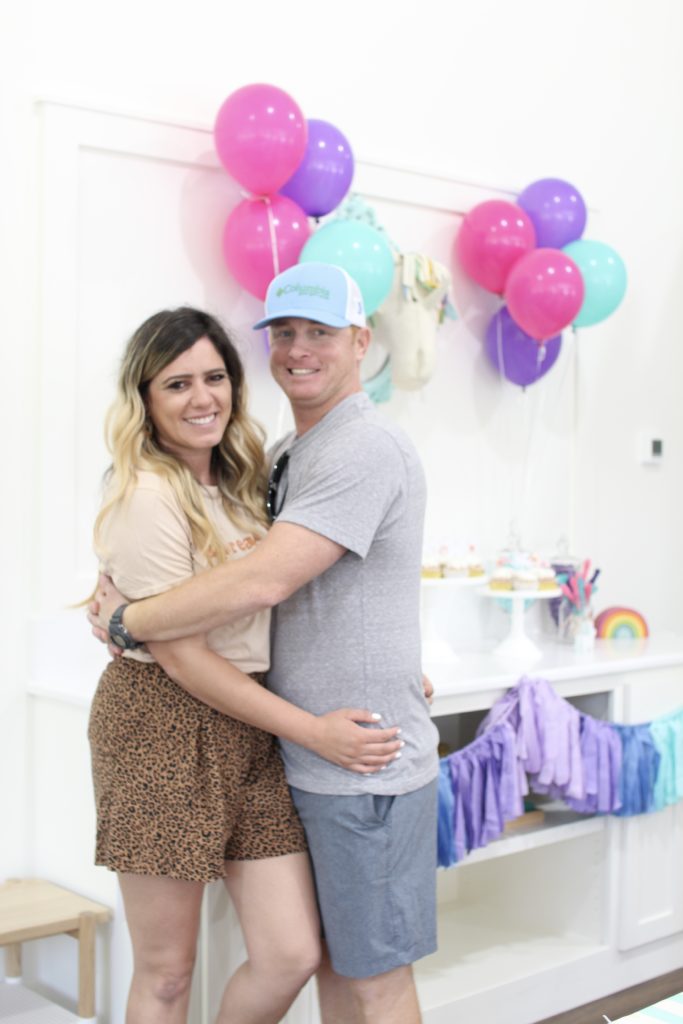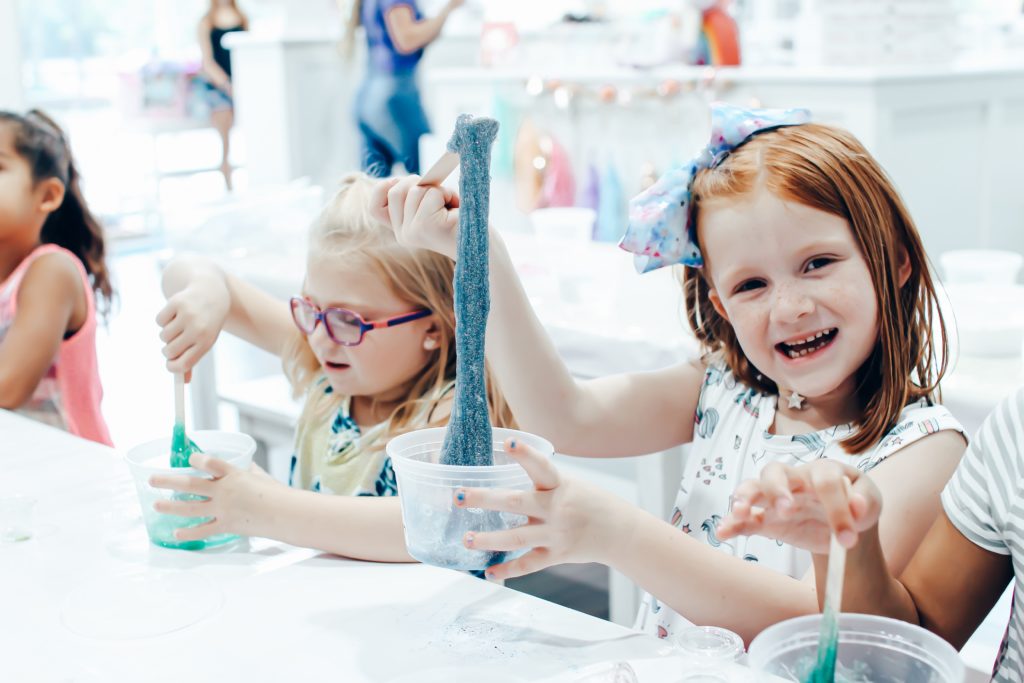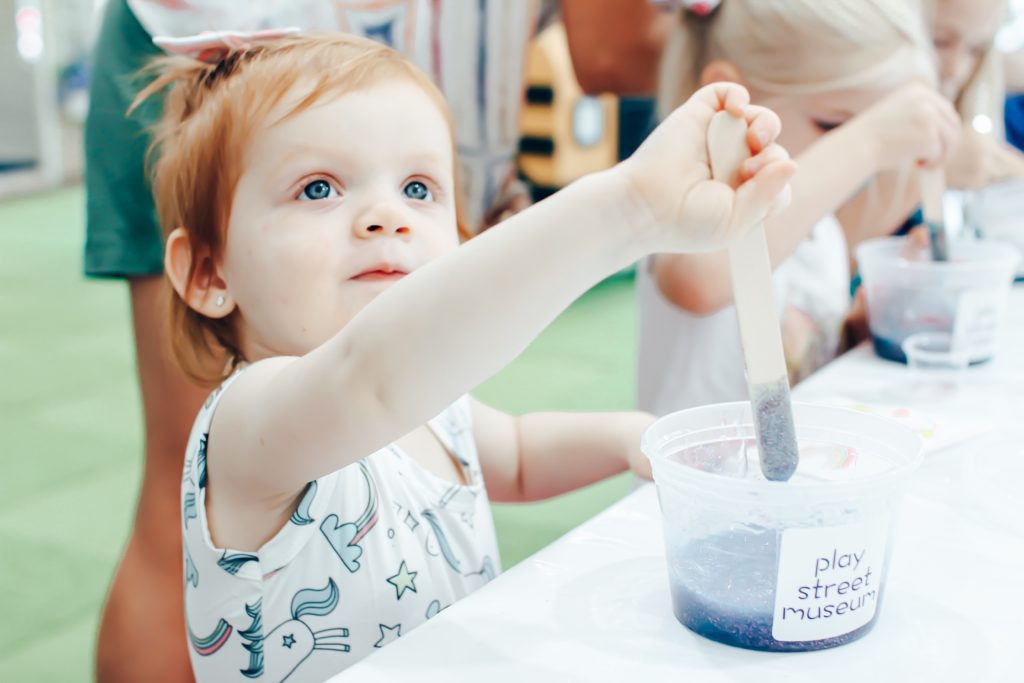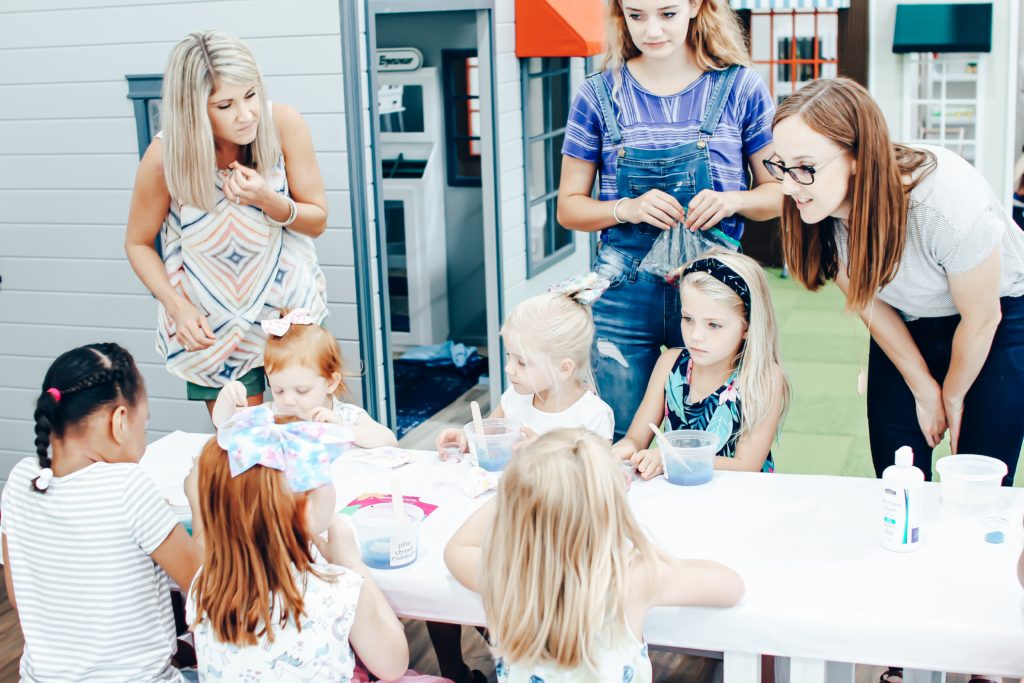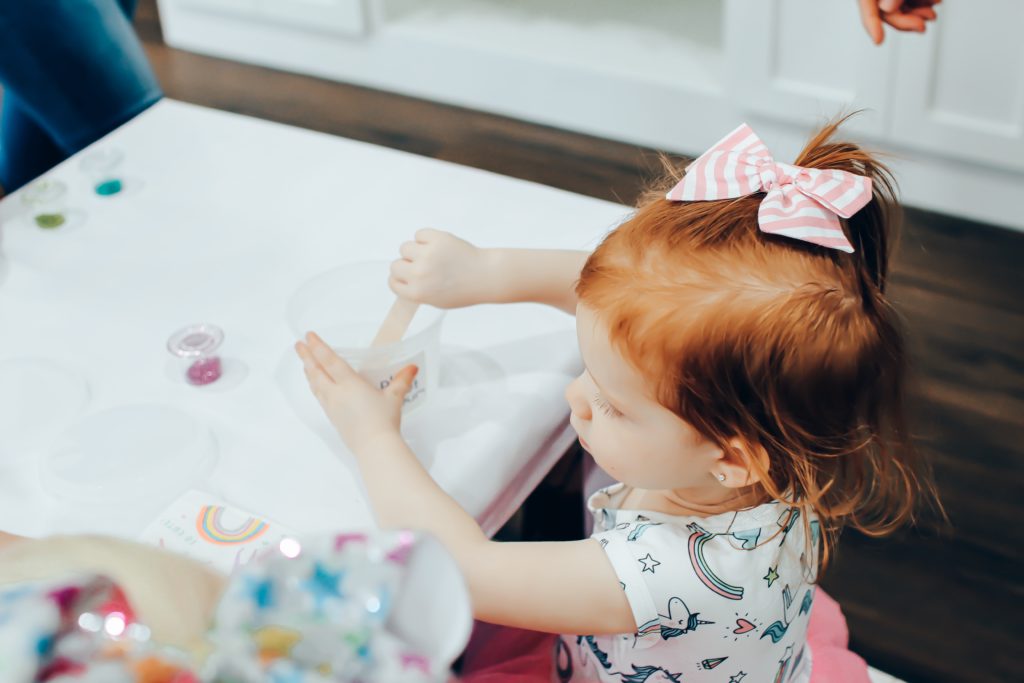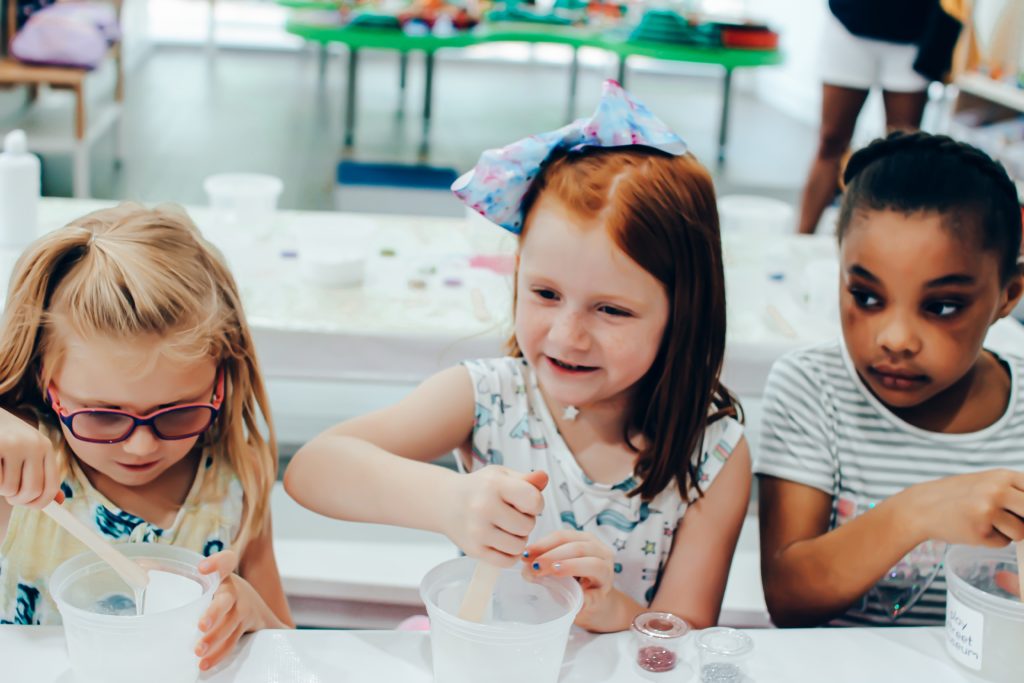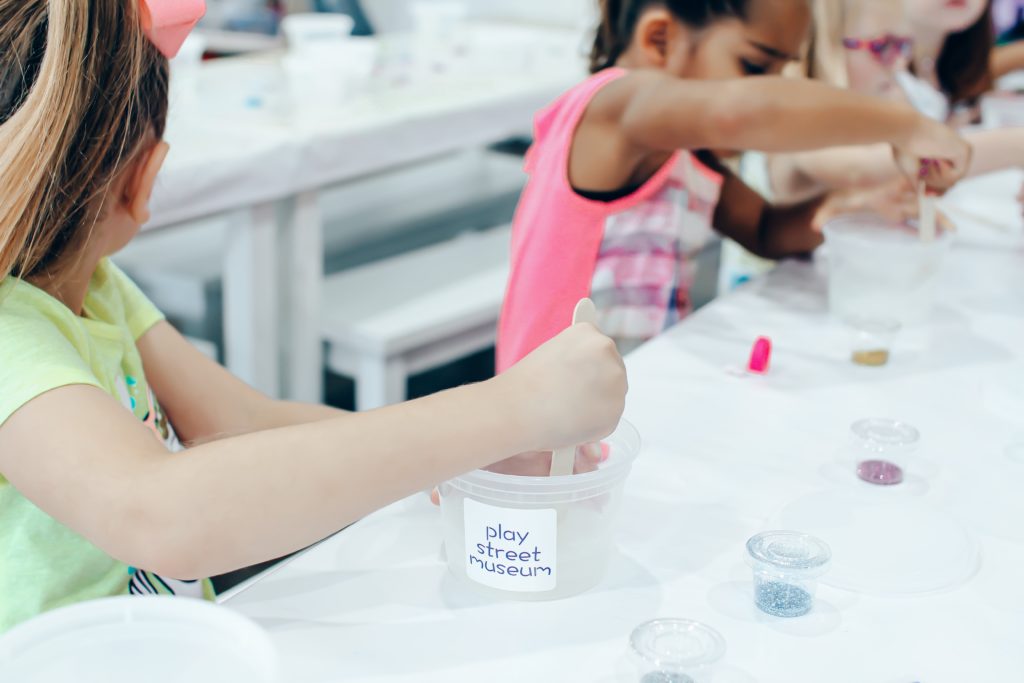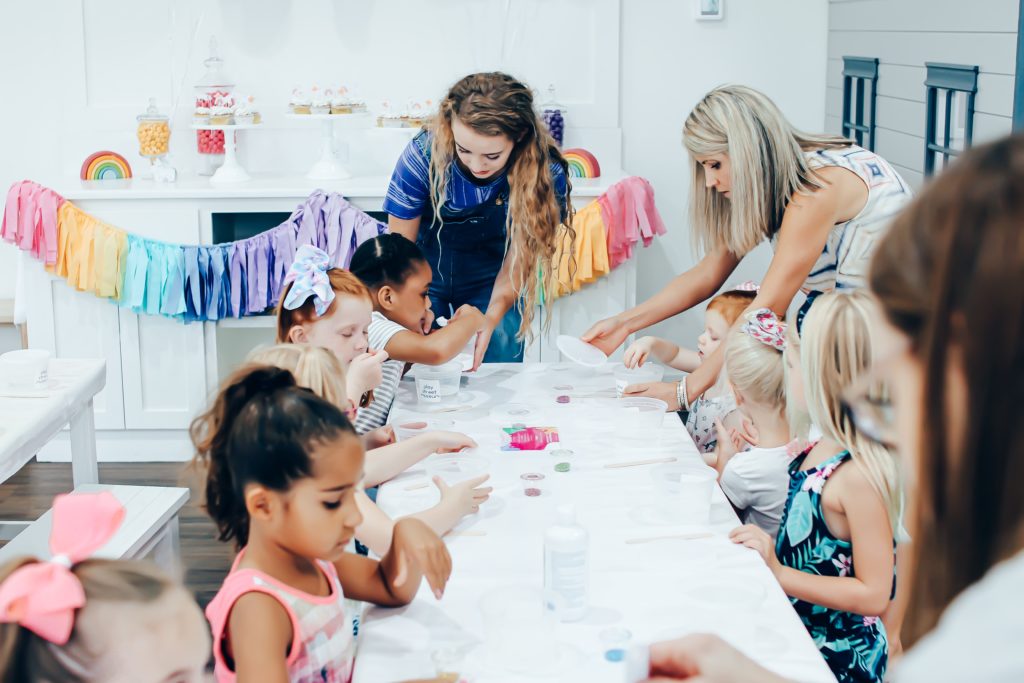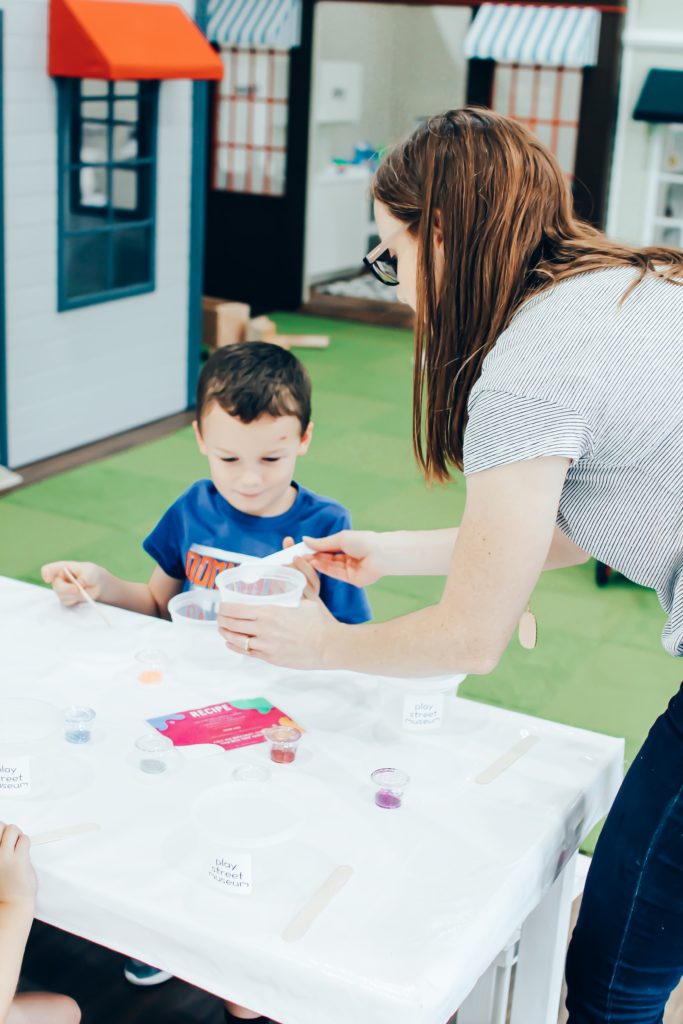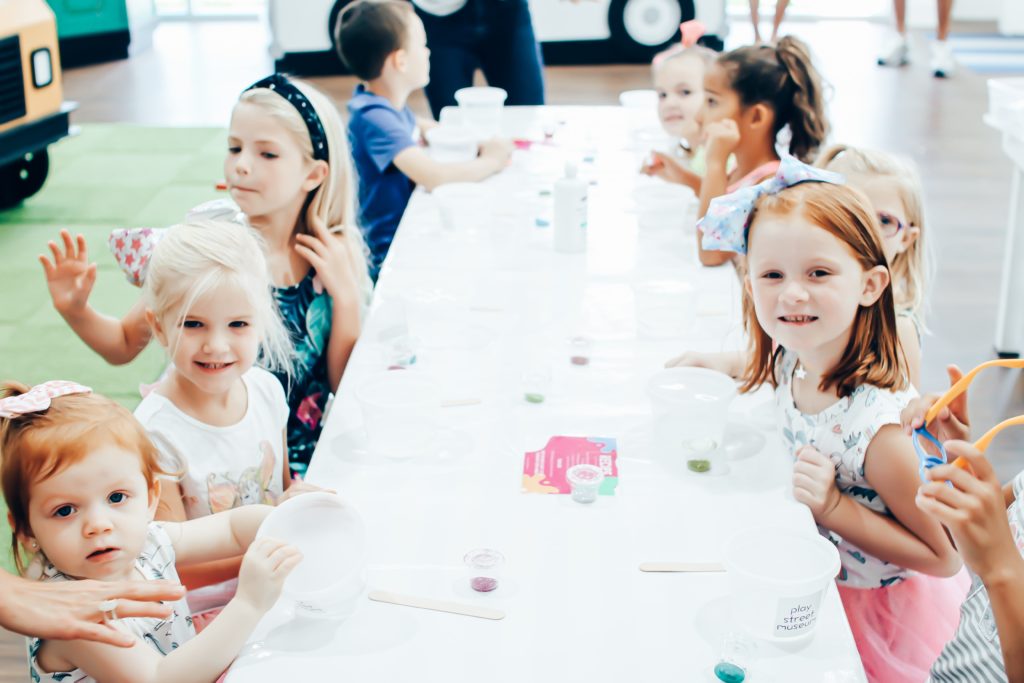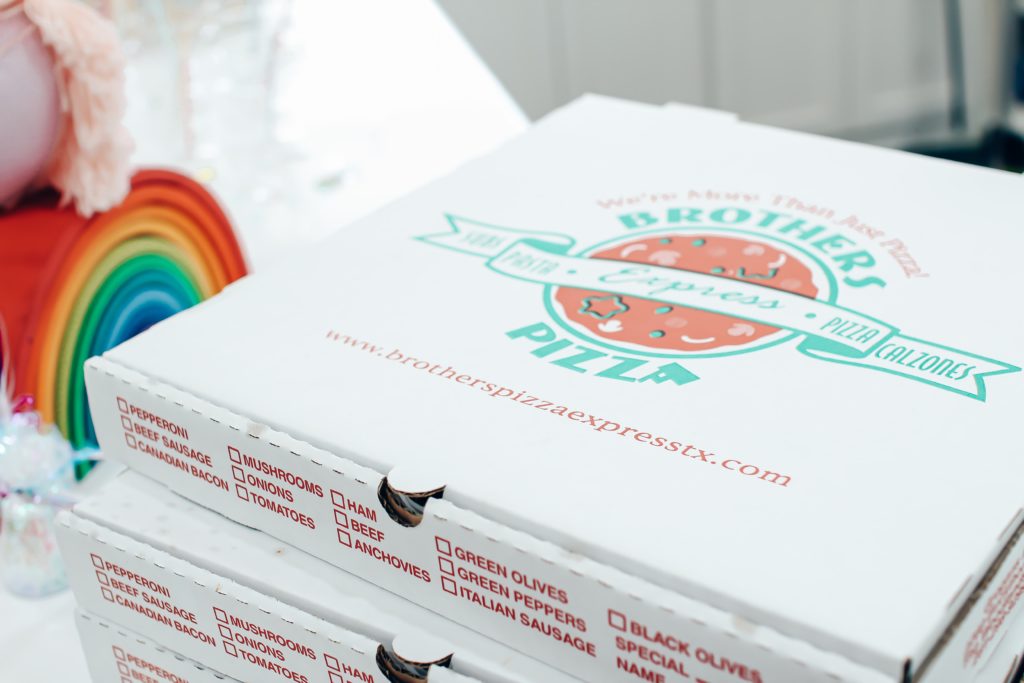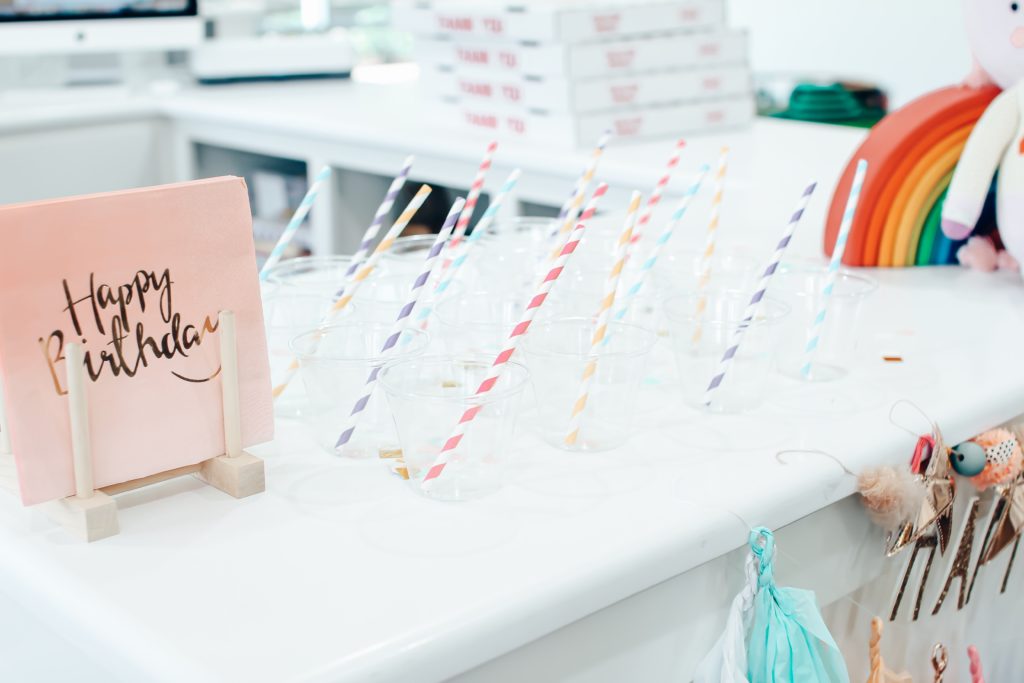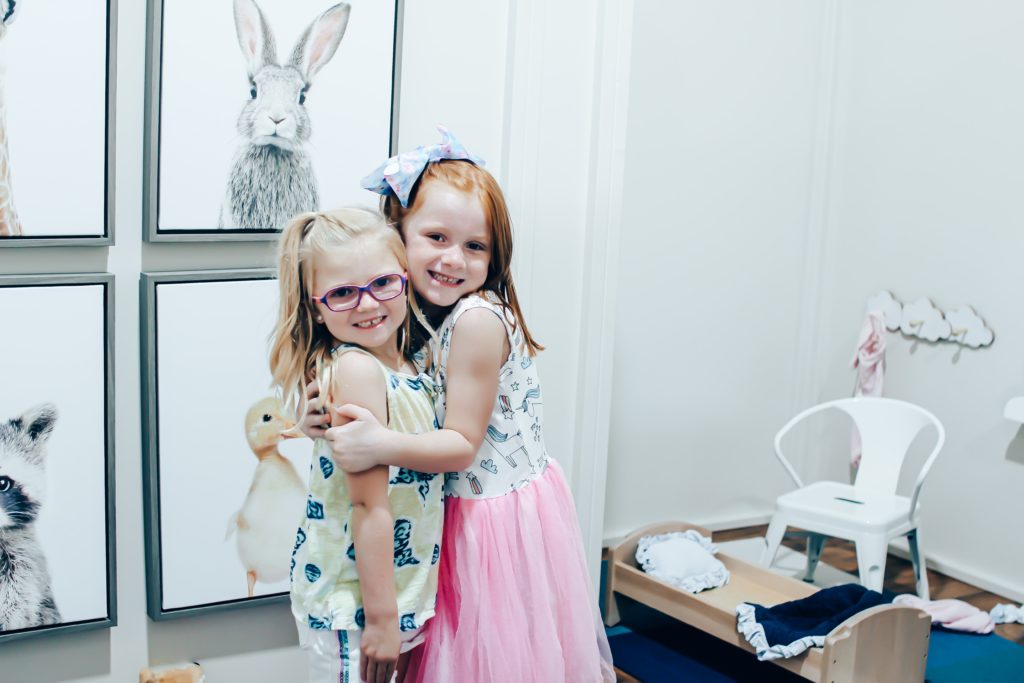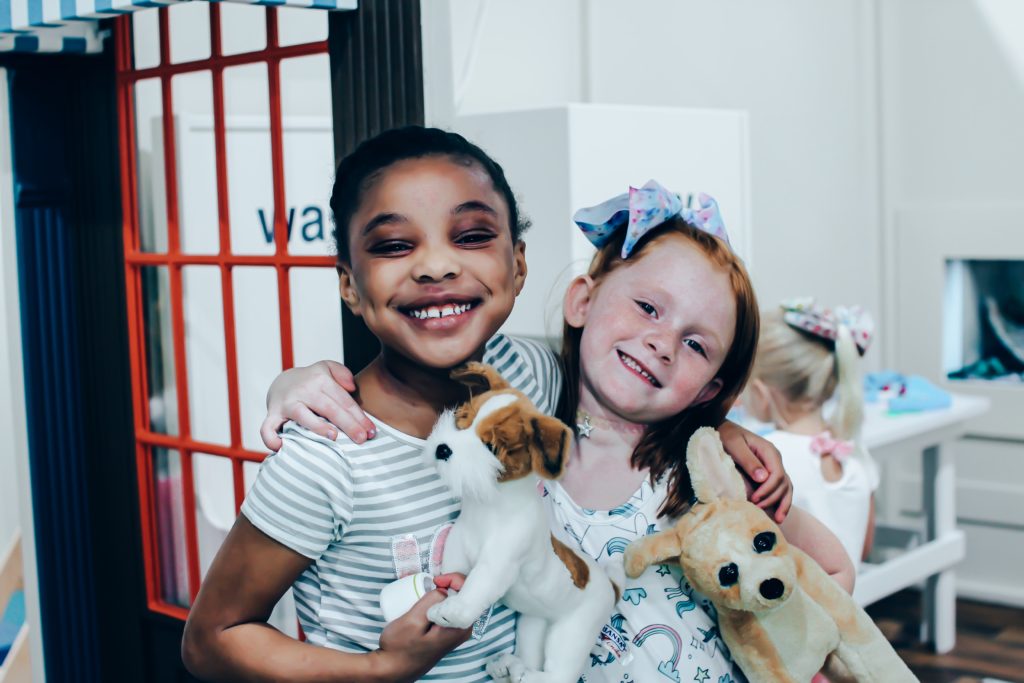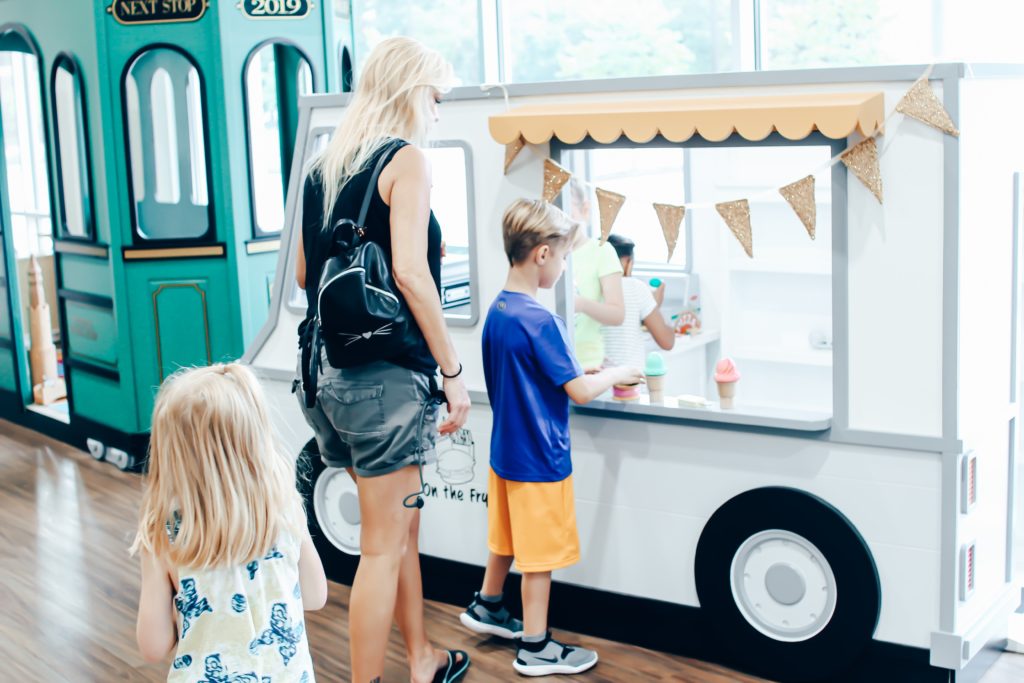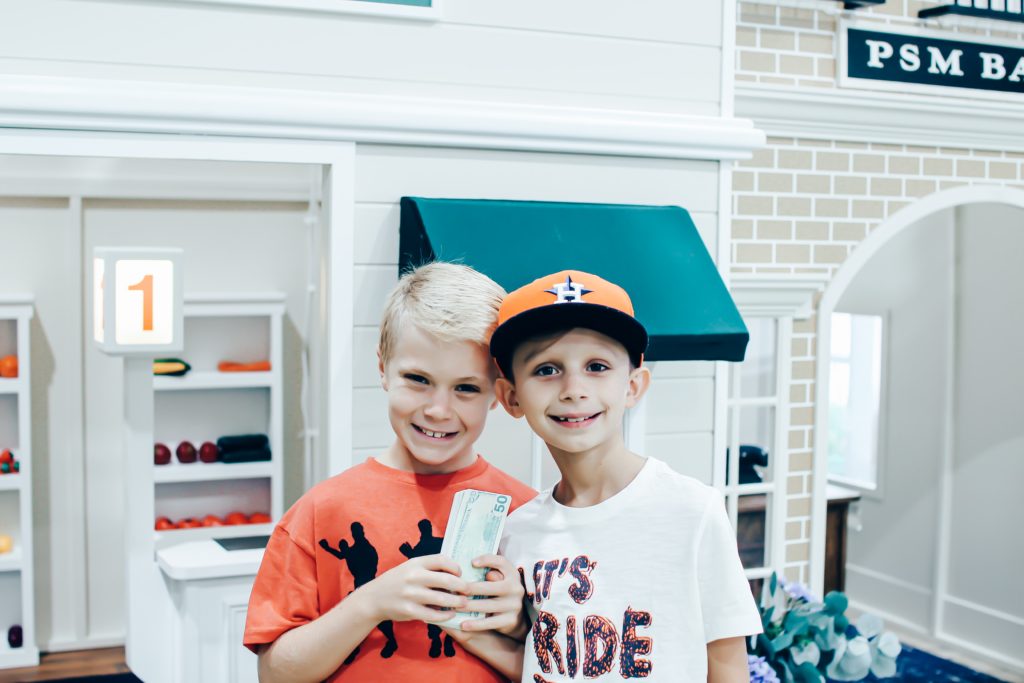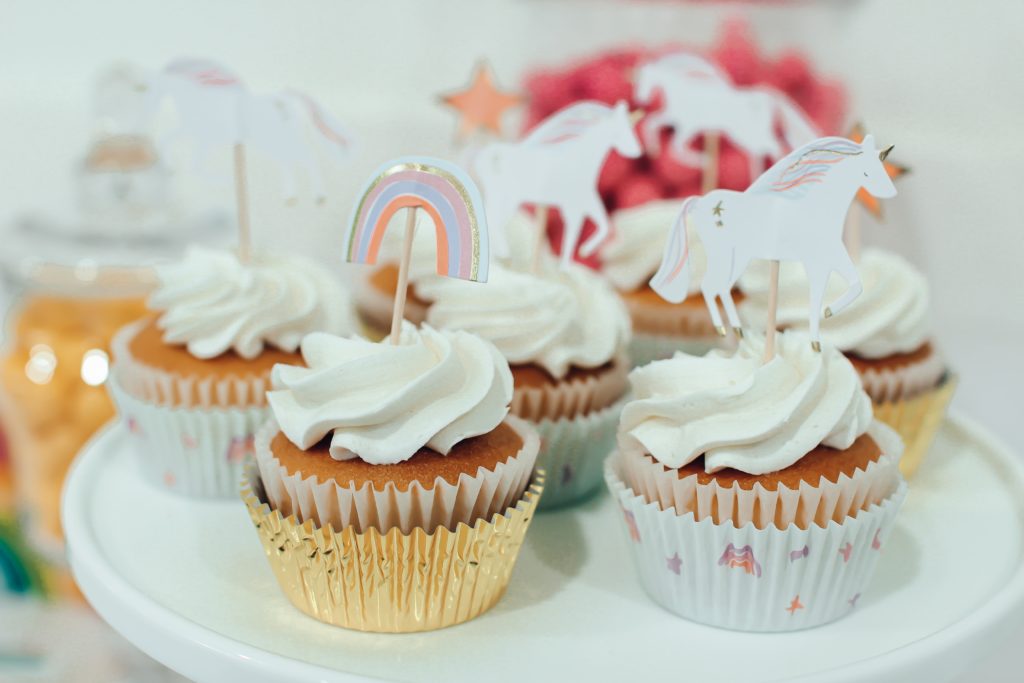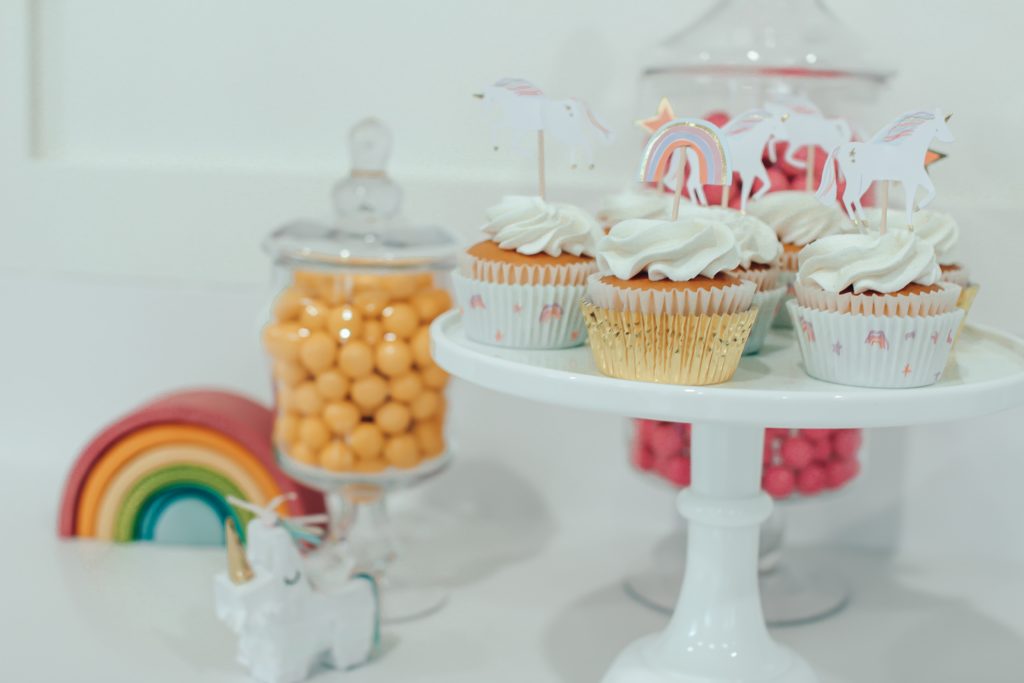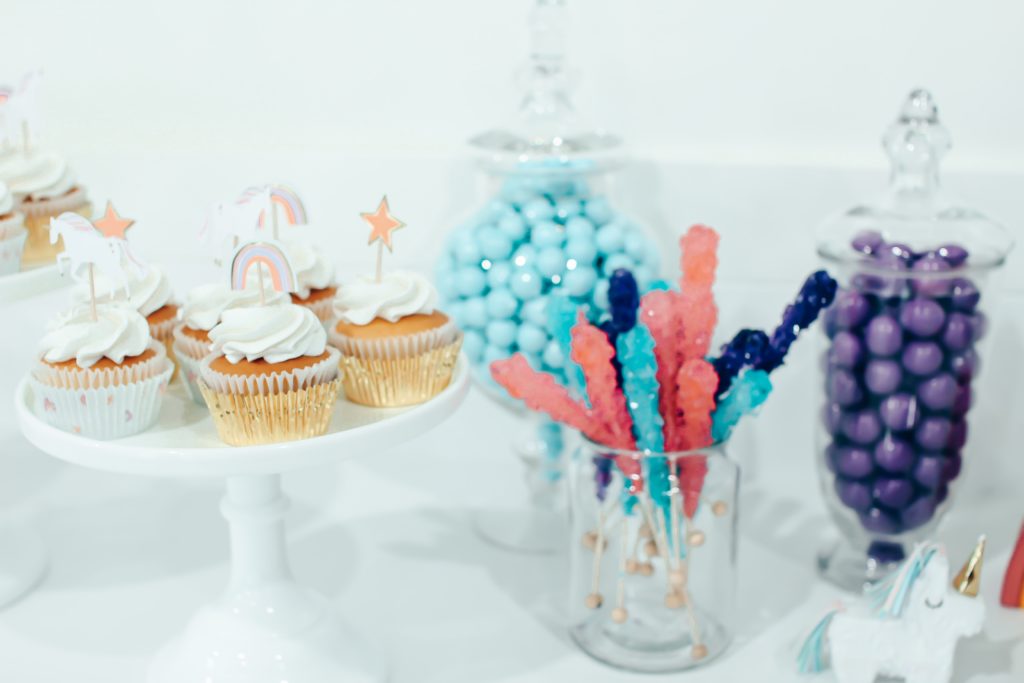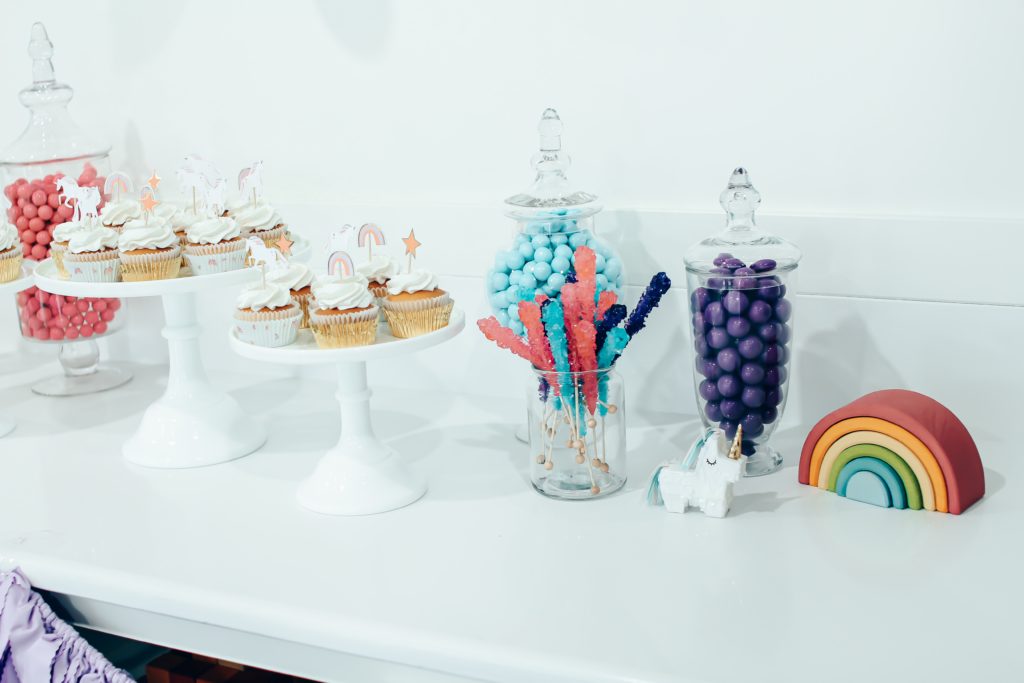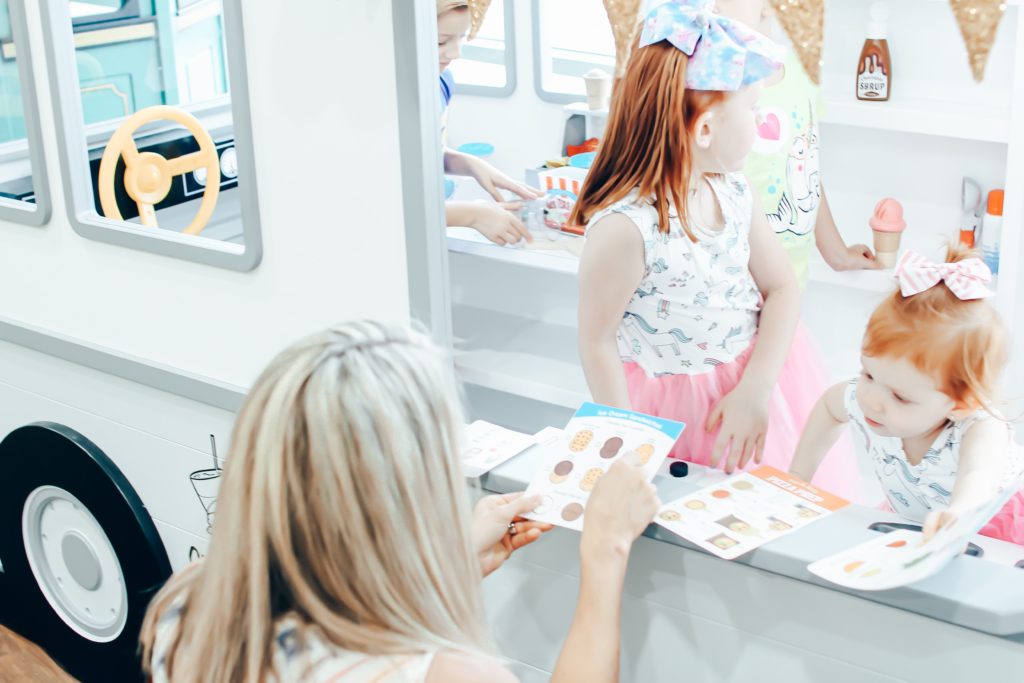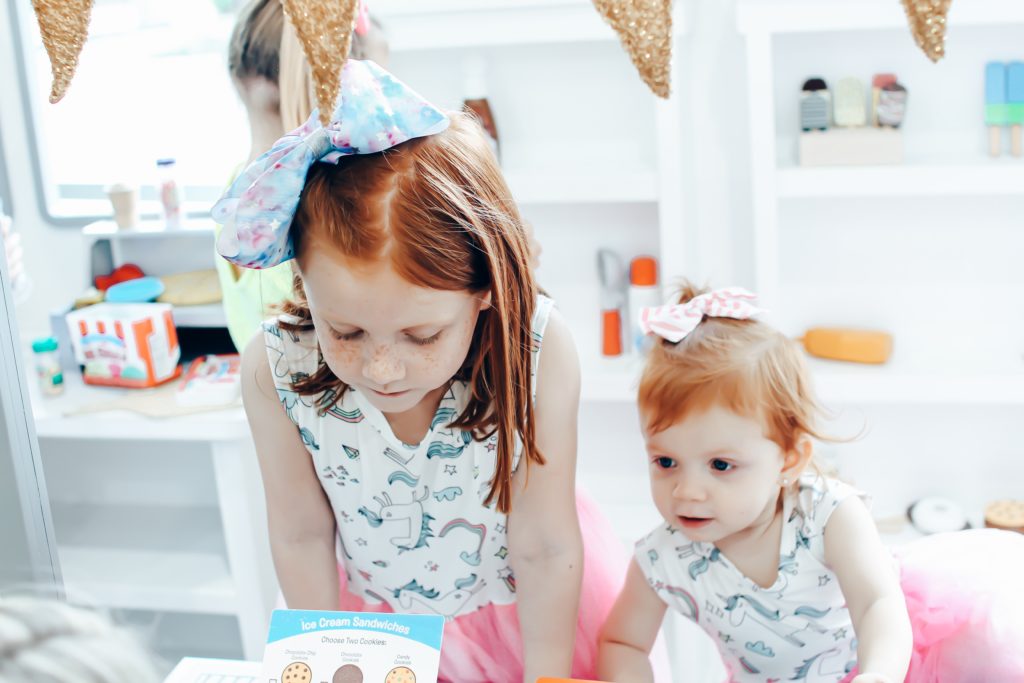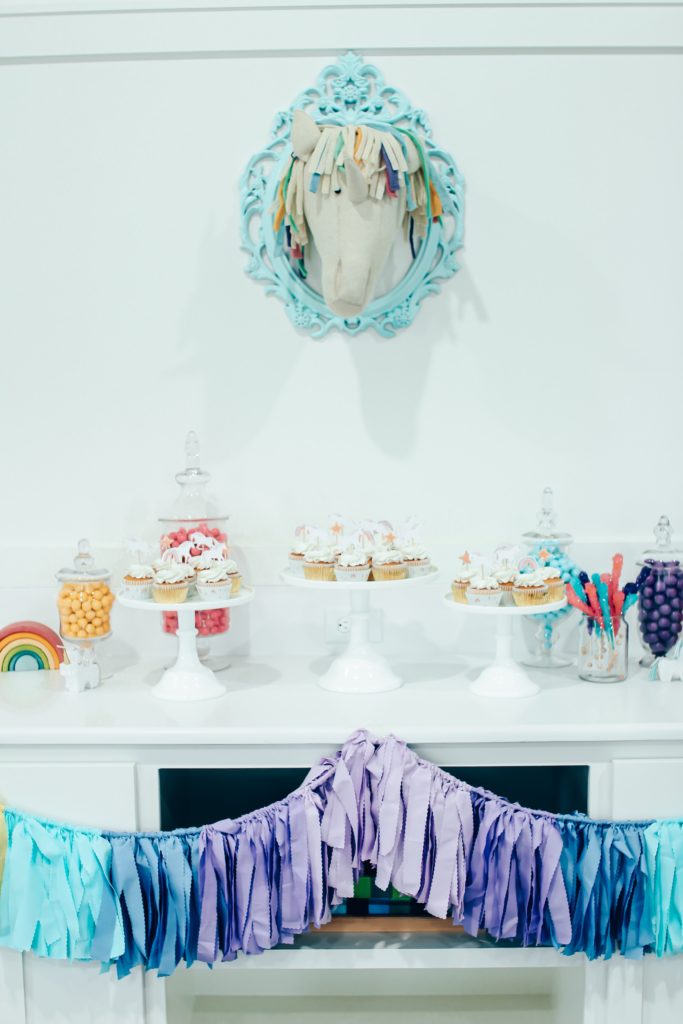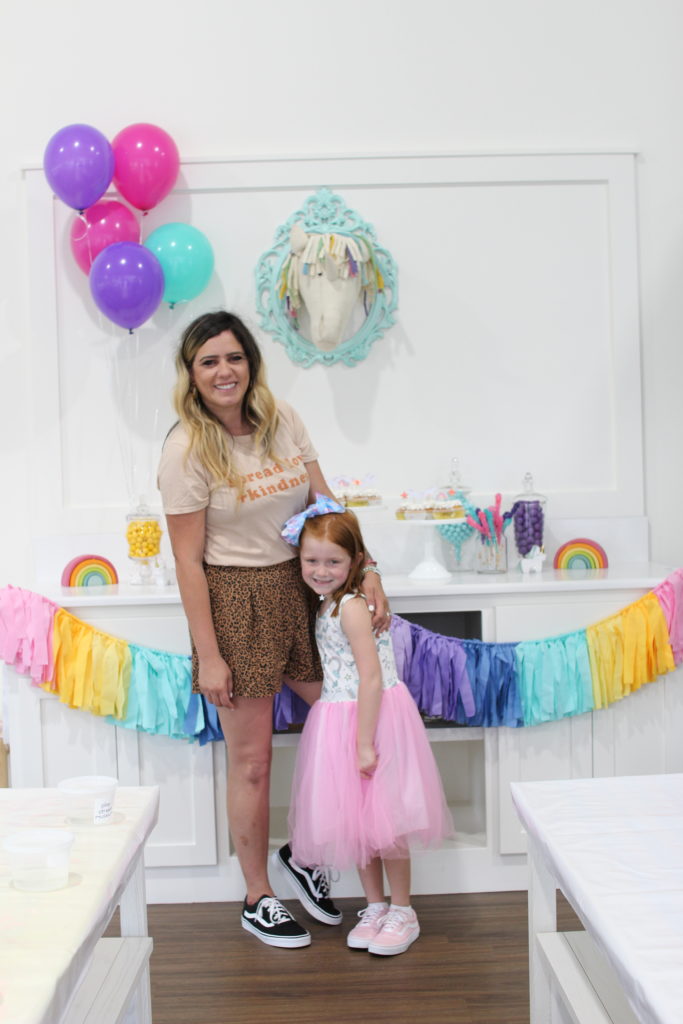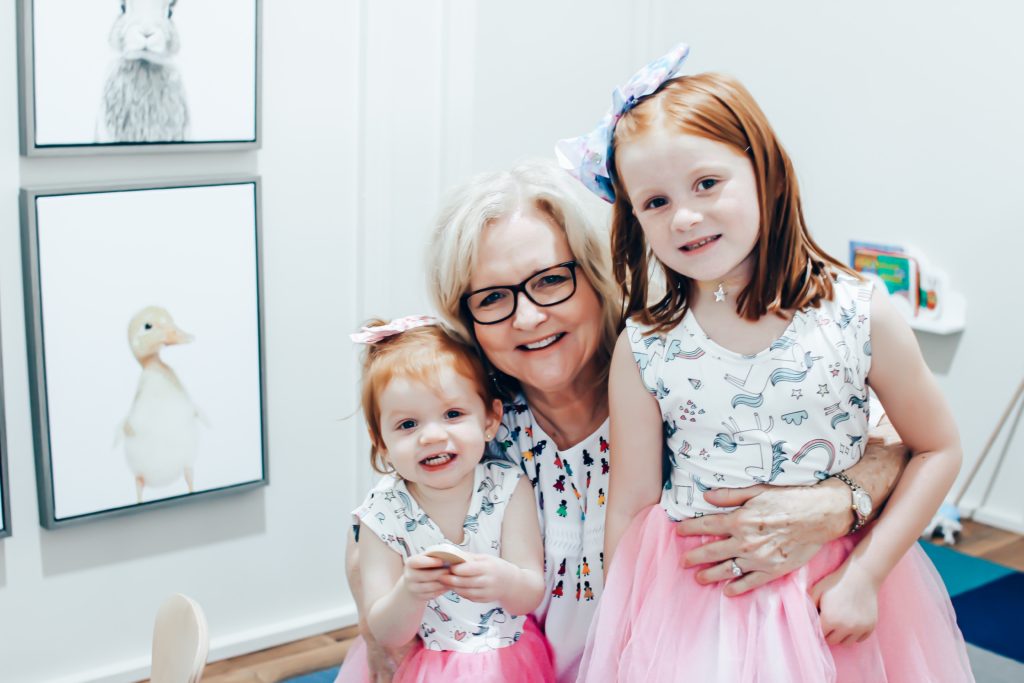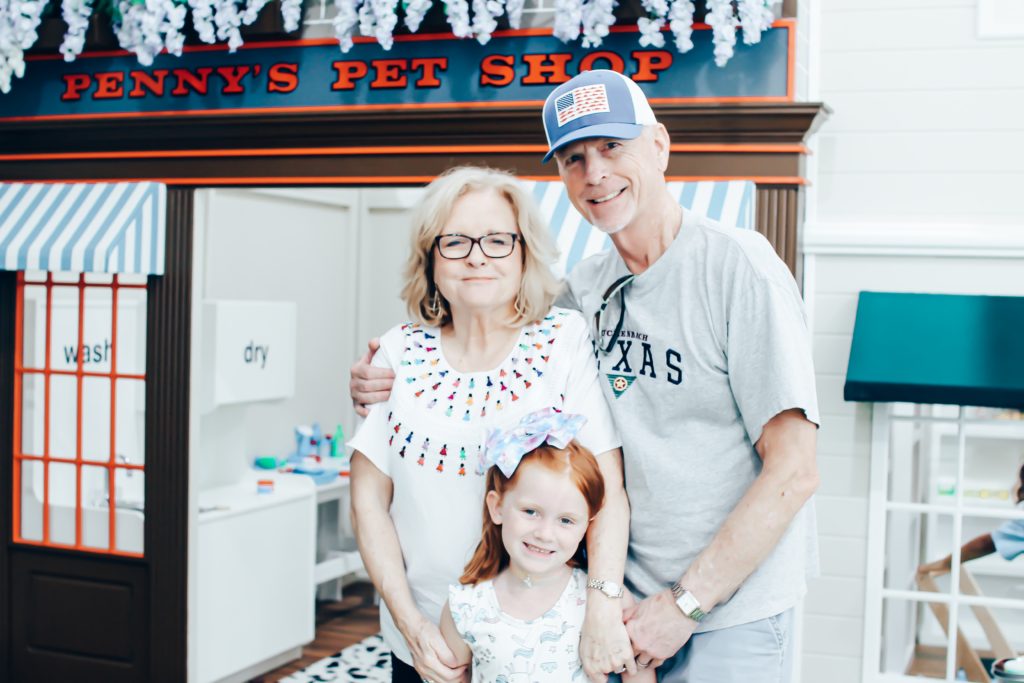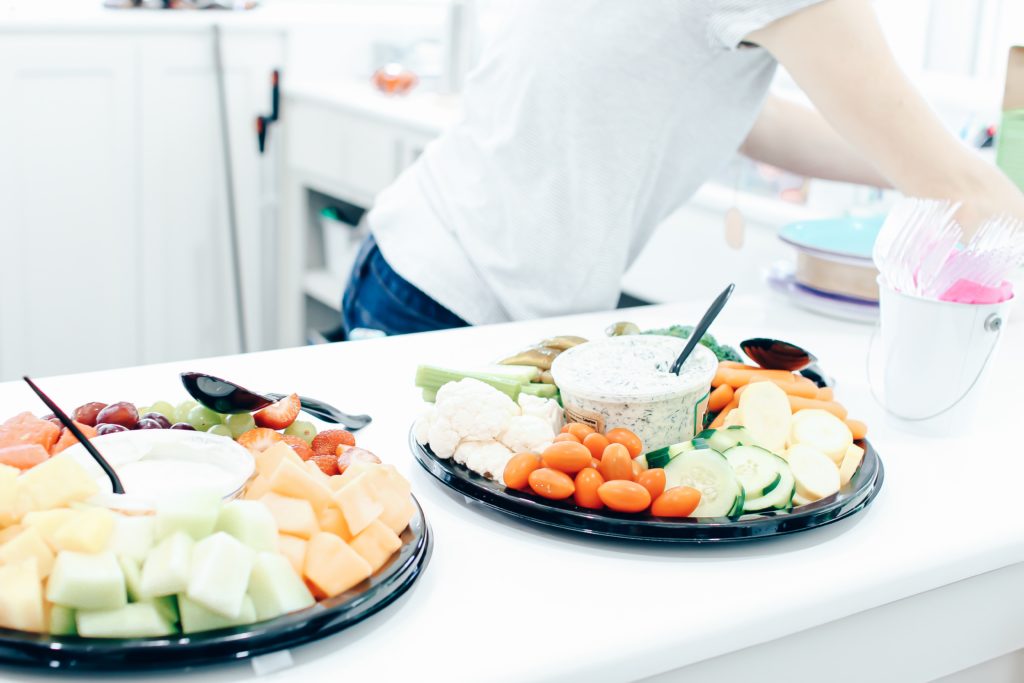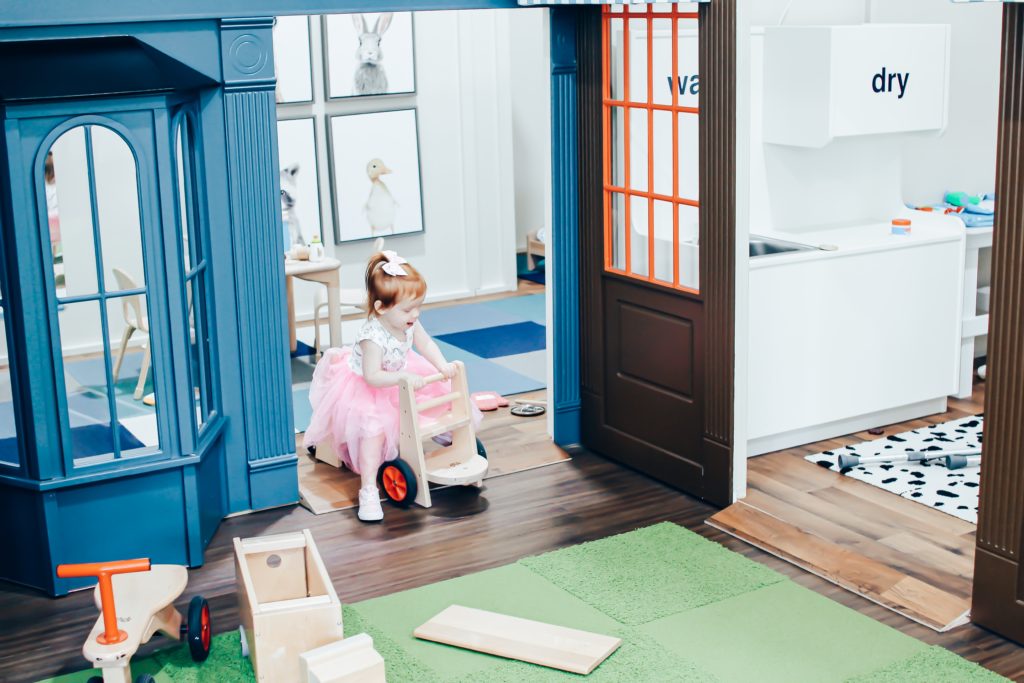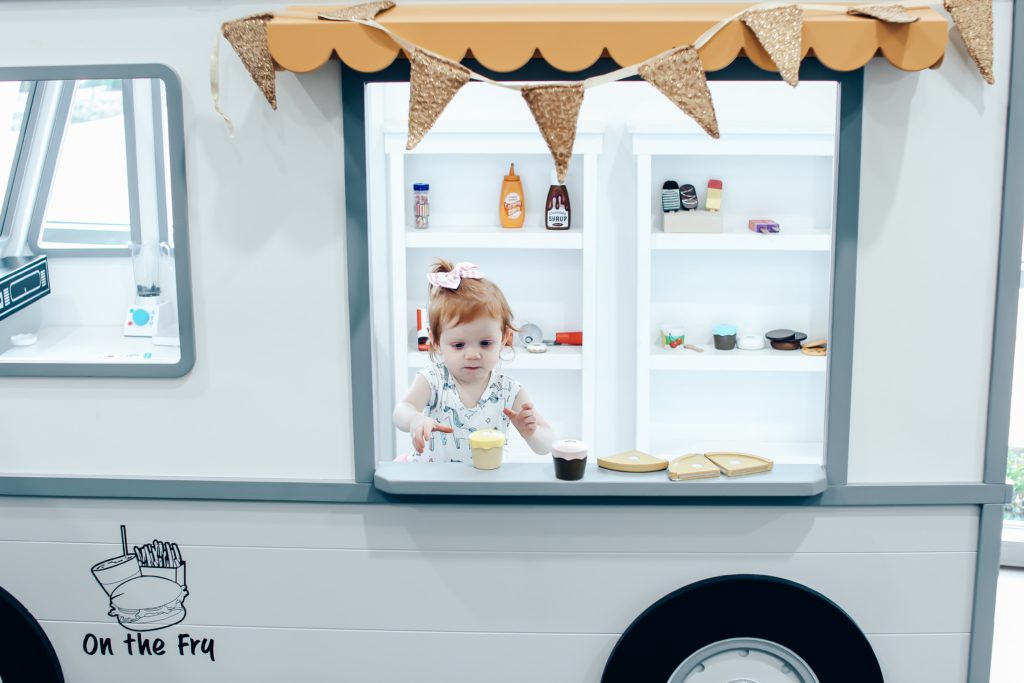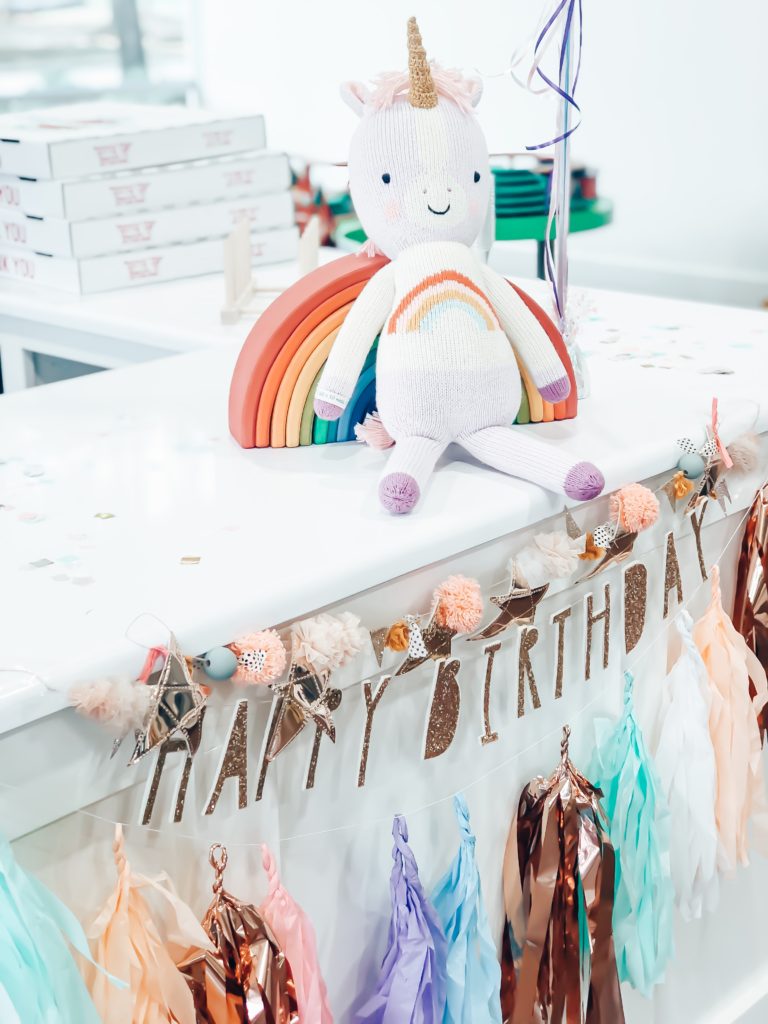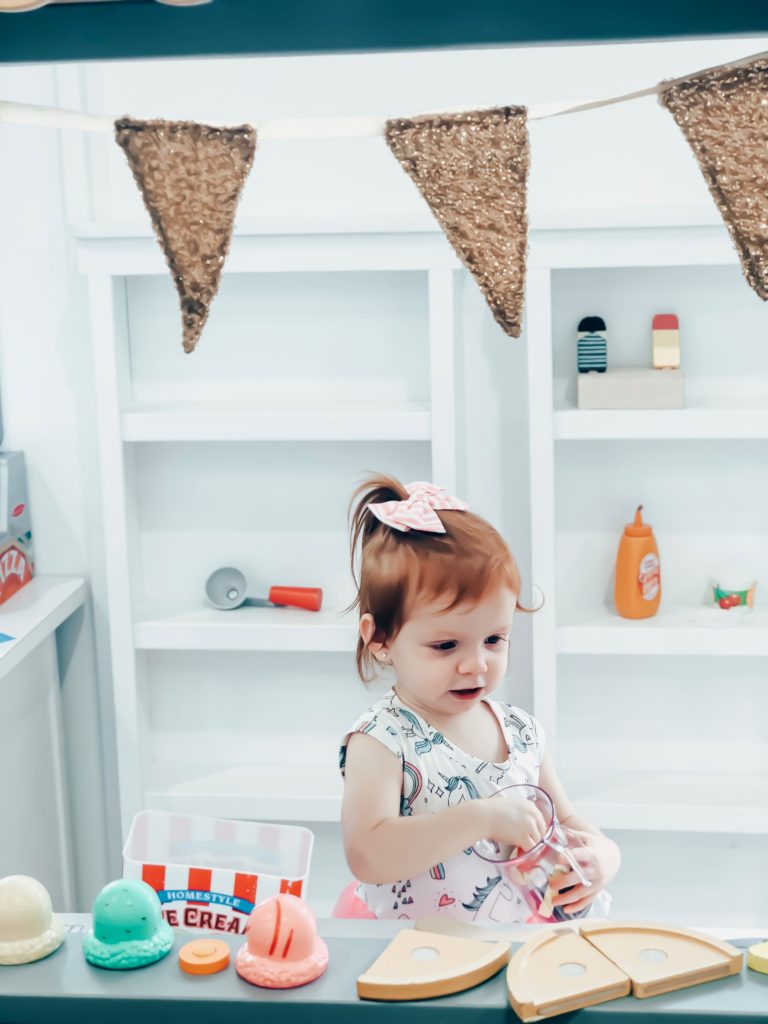 A huge thank you to all of our family and Ainsley's friends who made her day so special!