There was one desert I couldn't wait to devour at every holiday. My grandmother made the best banana pudding!!! I would watch her and sometimes help. It was always a hit in our home!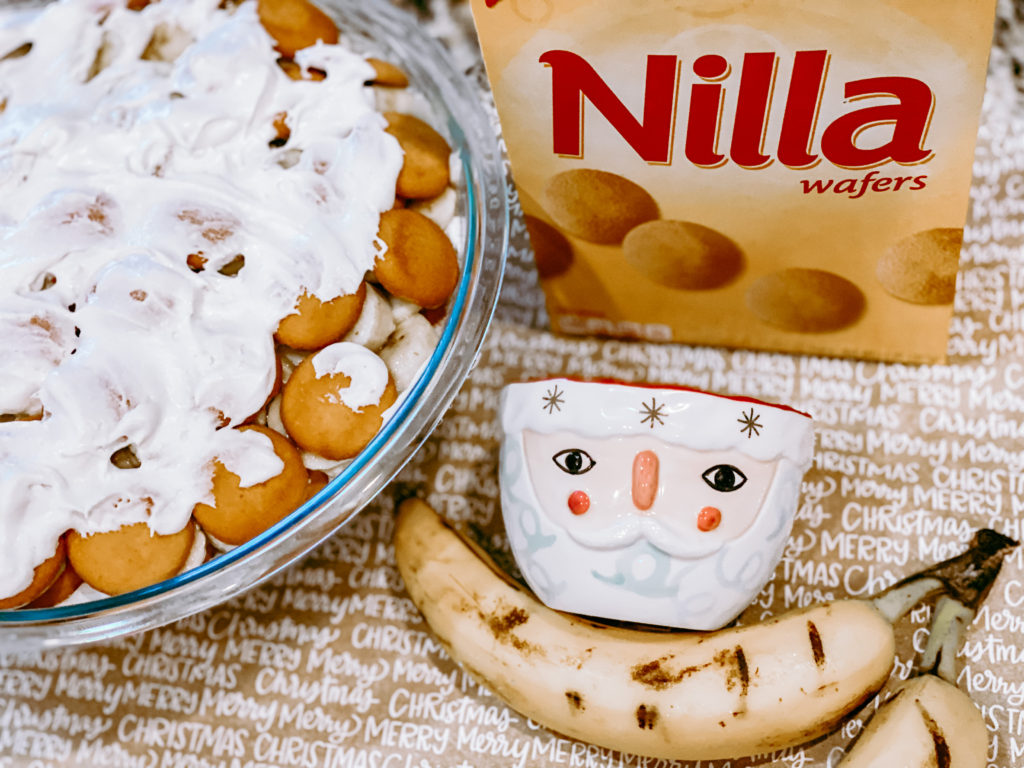 I decided to try and make it this past Thanksgiving and I am so glad I did. It was a hit! I must say it was really good!!! It is really easy to make and there aren't many ingredients.
Here's a link to my measuring cups! I love them but they are seasonal so I linked some other pretty ones!
Ingredients:
2 cups of milk
1 (16-oz) container frozen whipped cream (the larger one) I bought the Walmart brand. It was cheaper 😉
2 boxes of Nilla Wafers
1 (8-oz) package cream cheese, softened. The 2nd time I made it I accidentally used two packages and I thought it was BETTER!
6 to 10 bananas, sliced
1 (5-oz) box instant French vanilla pudding mix. I used the Walmart brand again.
1 (14-oz) can sweetened condensed milk
glass bowl
Directions:
Line the bowl with wafers and sliced bananas.
In a separate bowl combine the milk and pudding mix. Put in the refrigerator to chill for 5-10 minutes.
In a separate bowl mix the condensed milk and cream cheese. Blend it well.
Add the whip cream and pour the mixture on top. Create another layer of wafers and bananas. I like to add more whip cream on the top!
Once you are finished put it in the refrigerator to chill until you're ready to eat it!
It really is super easy to make for under $10! Give it a try. You won't be sorry! 🙂