This holiday season I wanted to make something simple and cost efficient for my sweet neighbors! I wanted to gift them something that wouldn't just go in their bellies or be thrown away. I decided to make this amazing potpourri that you keep on the stove top and it makes your entire house smell like Christmas!!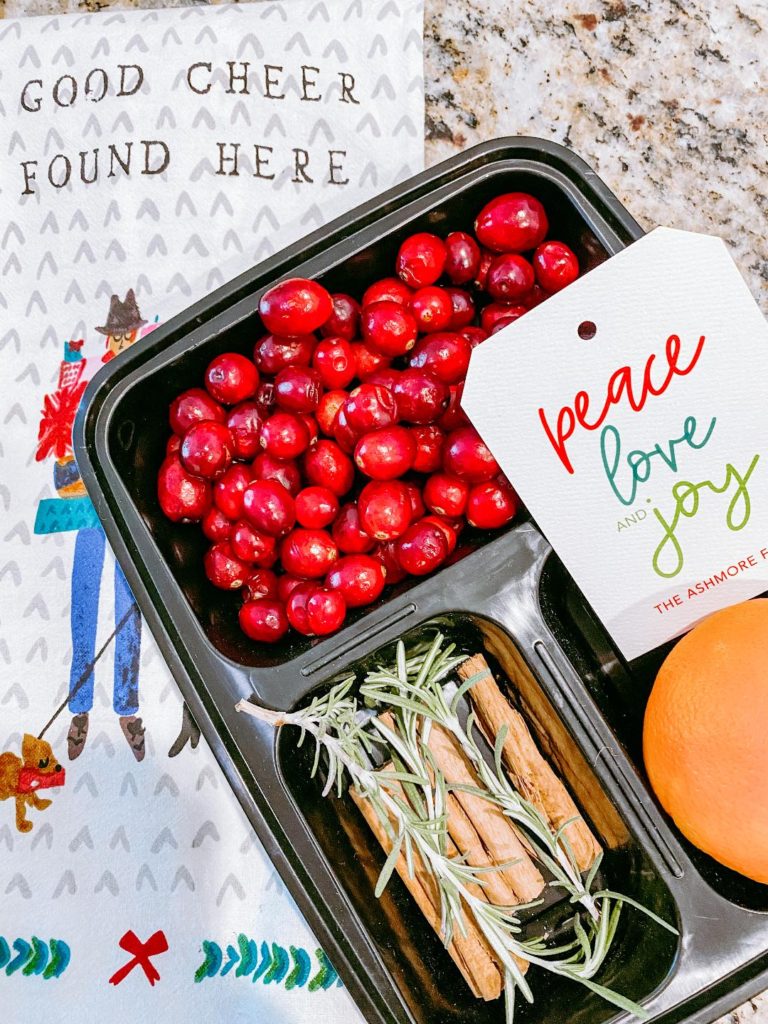 It is so very easy to put together. Leighton had so much fun helping me put this together!
All you need is:
cranberries
rosemary
cinnamon sticks
orange ( you can give them the orange whole or slice it for them)
container to put it all in! I use these meal prep containers because it made it easy to separate the ingredients!
You can certainly add more items to the potpourri but this was just fine and it smelled so good!
You take all of that plus add water and literally just put on your stove top and let it simmer!
Your neighbors will love it!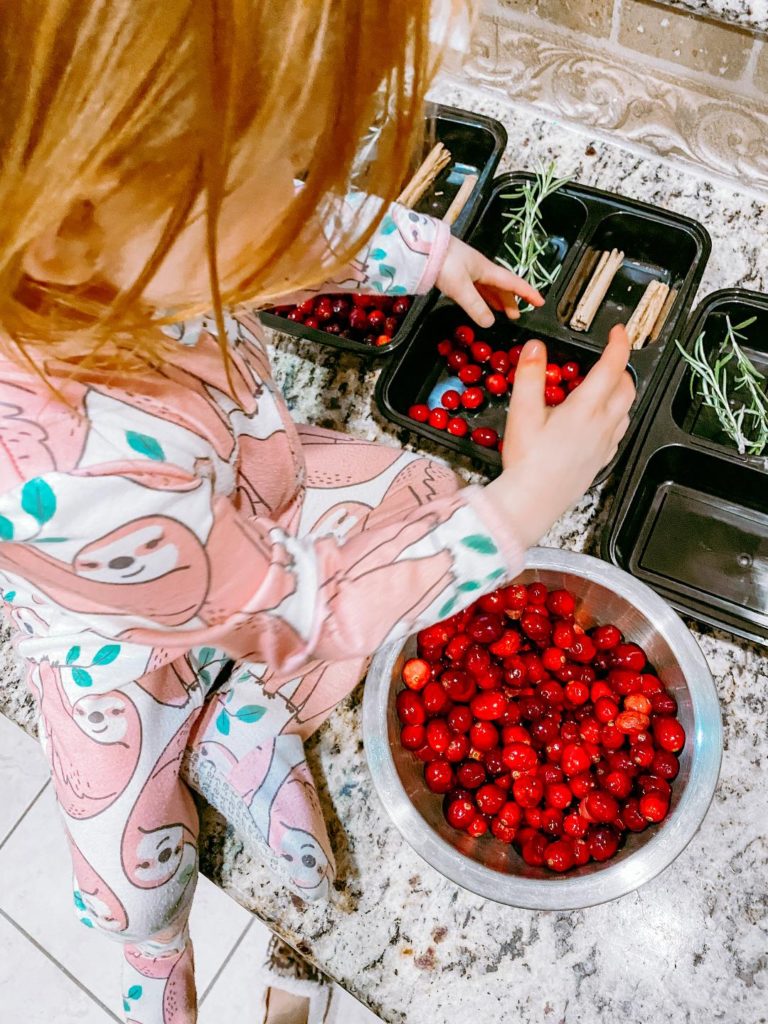 I added a personalized gift tag from Joy Creative Shop!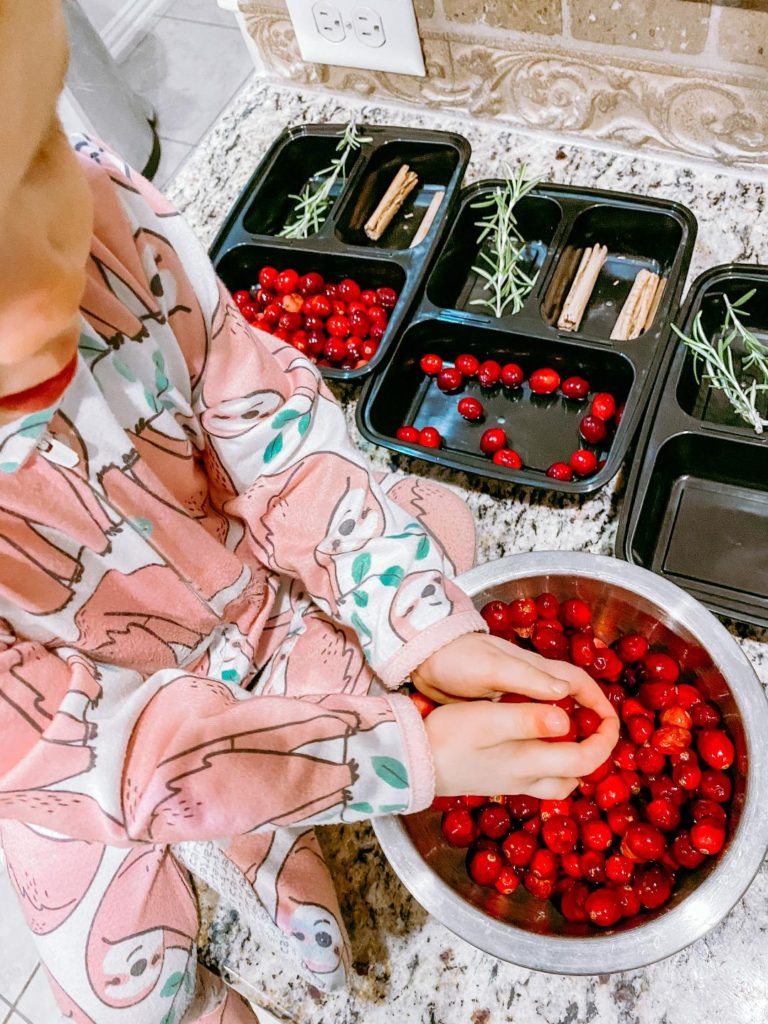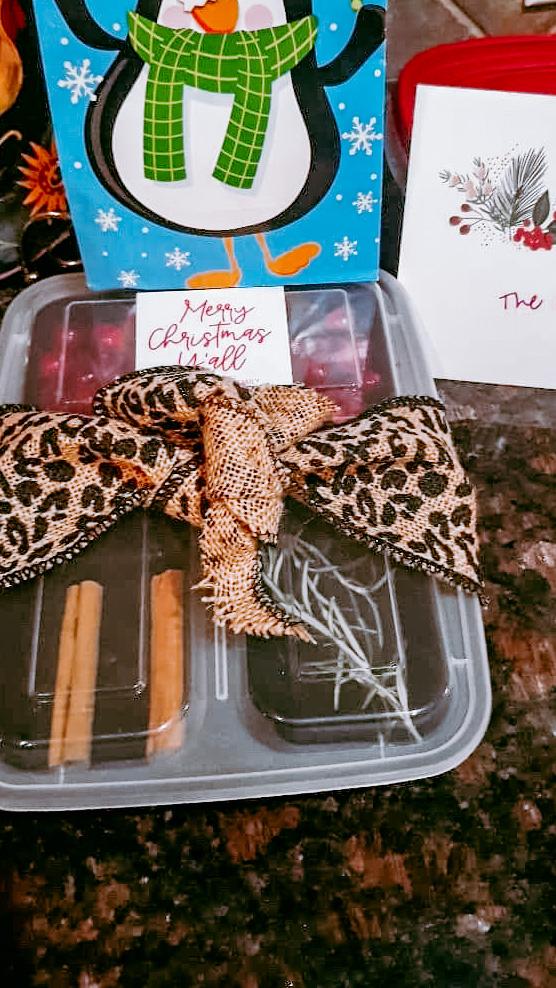 Print this to attach!