A huge thank you to Star Cinema Grill for hosting us!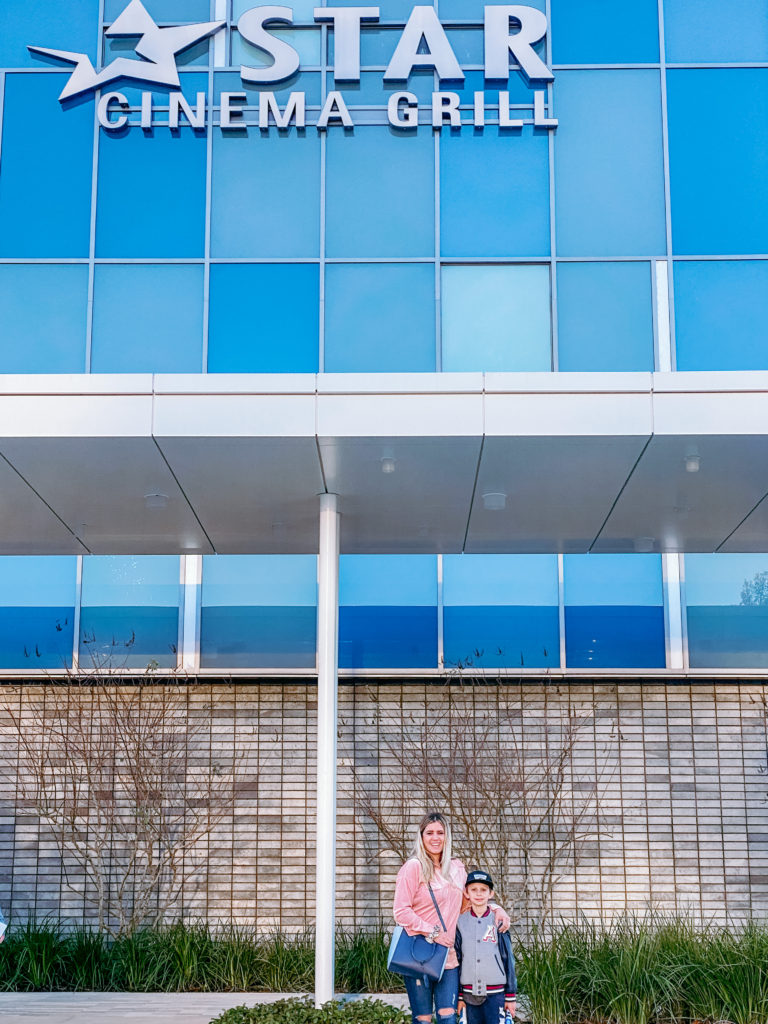 Oakland turned 10 in December and his birthday falls on the day after Christmas! We always plan to have his party a few weeks after because who is available to go to a party the day after Christmas??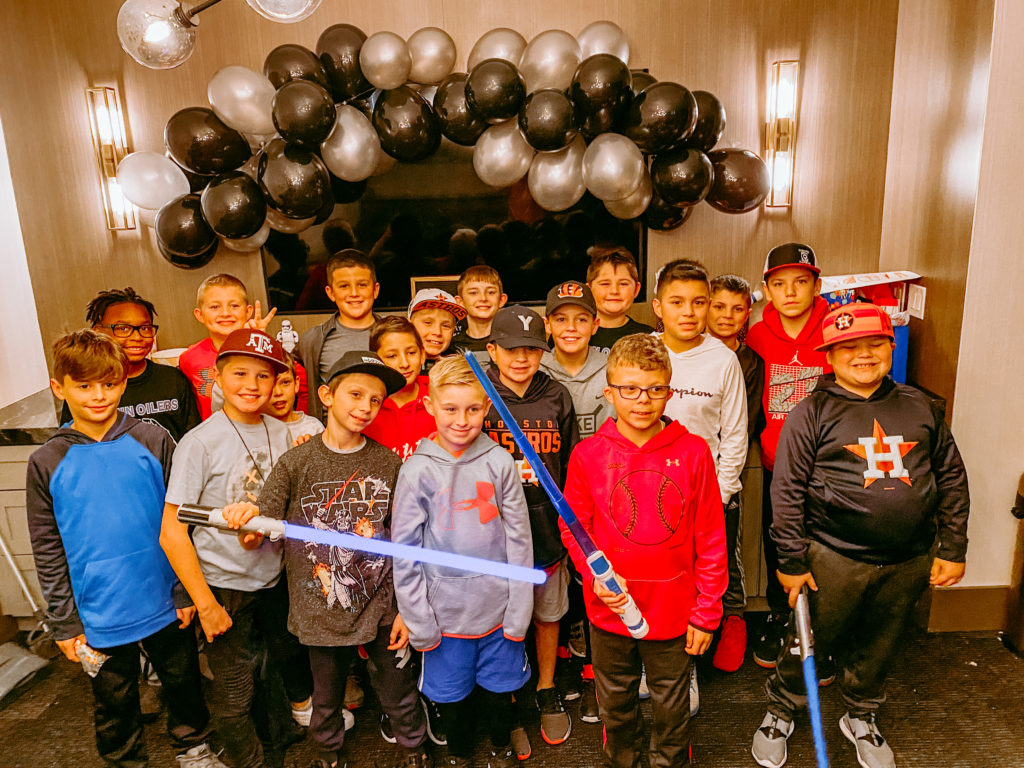 The new Star Wars movie came out a week before his birthday so we thought about taking the boys to see it! I hosted a Frozen 2 party at Star Cinema Grill when the movie came out so I thought this would be a perfect place for his party!
Fun fact Oakland had a Star Wars party 4 years ago too!!! Click here to read it!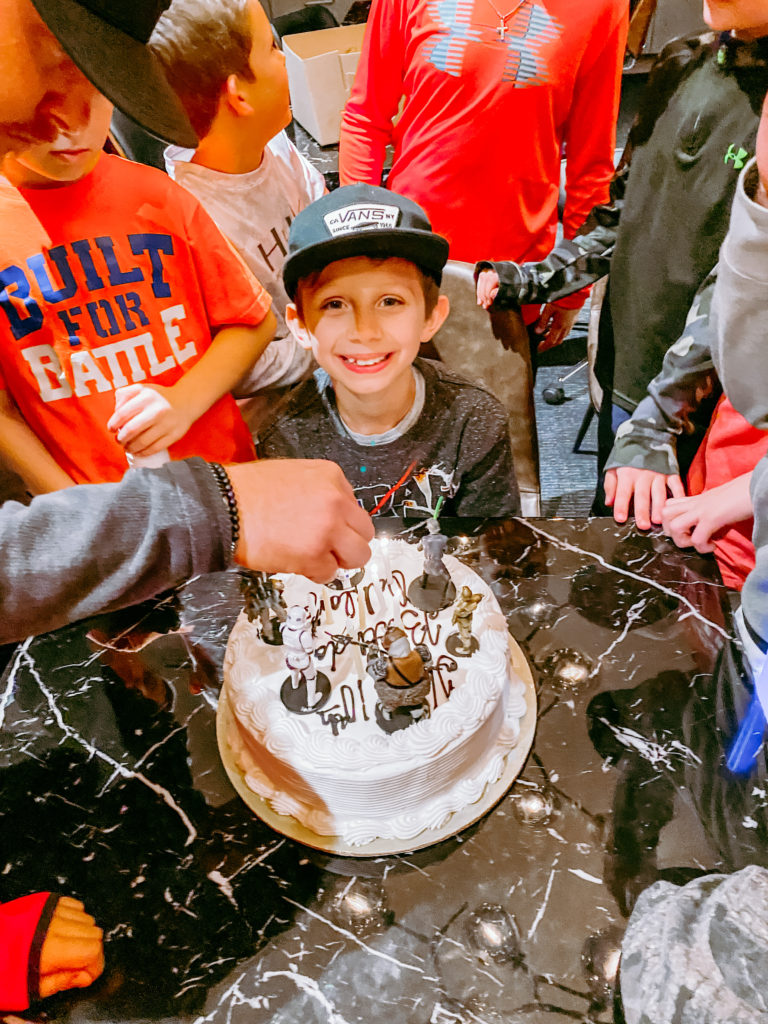 The cake didn't turn out the way I wanted it to so I bought a plain one from HEB and decorated it with O's Star Wars characters! It was perfect!
It turns out it was the perfect place! They have a room called the Audrey and you can rent it out for private screenings, parties, or meetings! They have premium pods where your seat can be heated, you have a button to push if you need something, and they offer blankets!!!! Talk about VIP service!!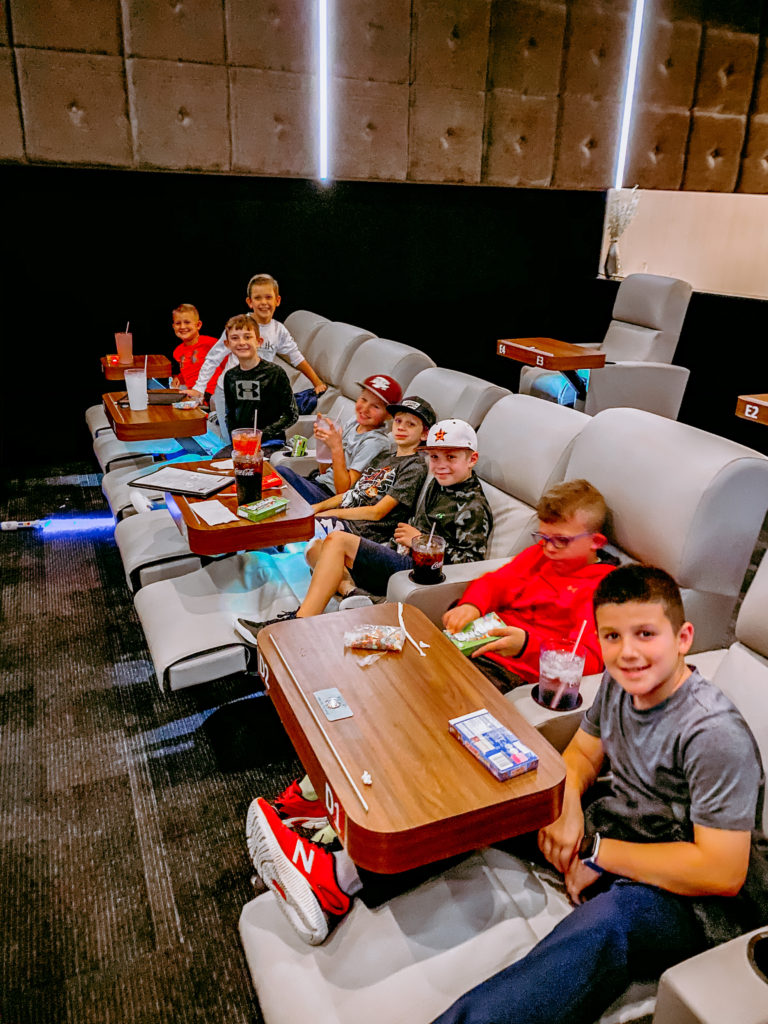 This movie isn't geared towards toddlers so we had to have an age limit. Oakland wanted to invite all boys too so the theater was full of boys plus Oak's grandma 😉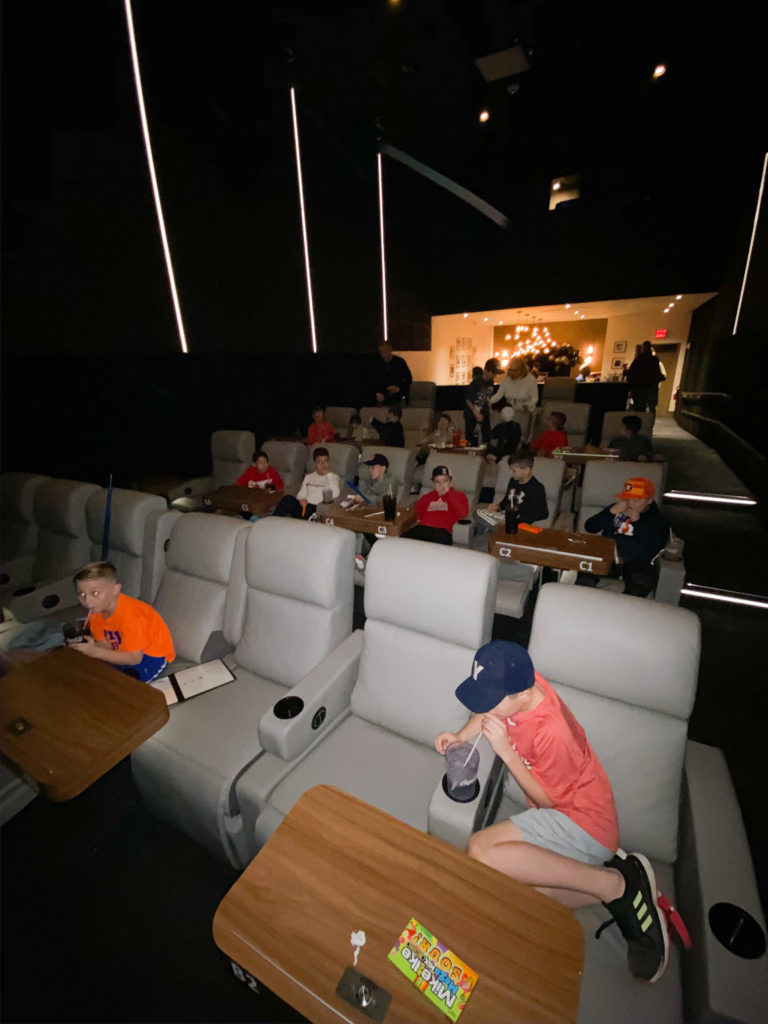 Everyone got popcorn, drinks, and of course cake! We bought every boy a box of candy to enjoy! The movie was amazing and it was definitely something I could watch again!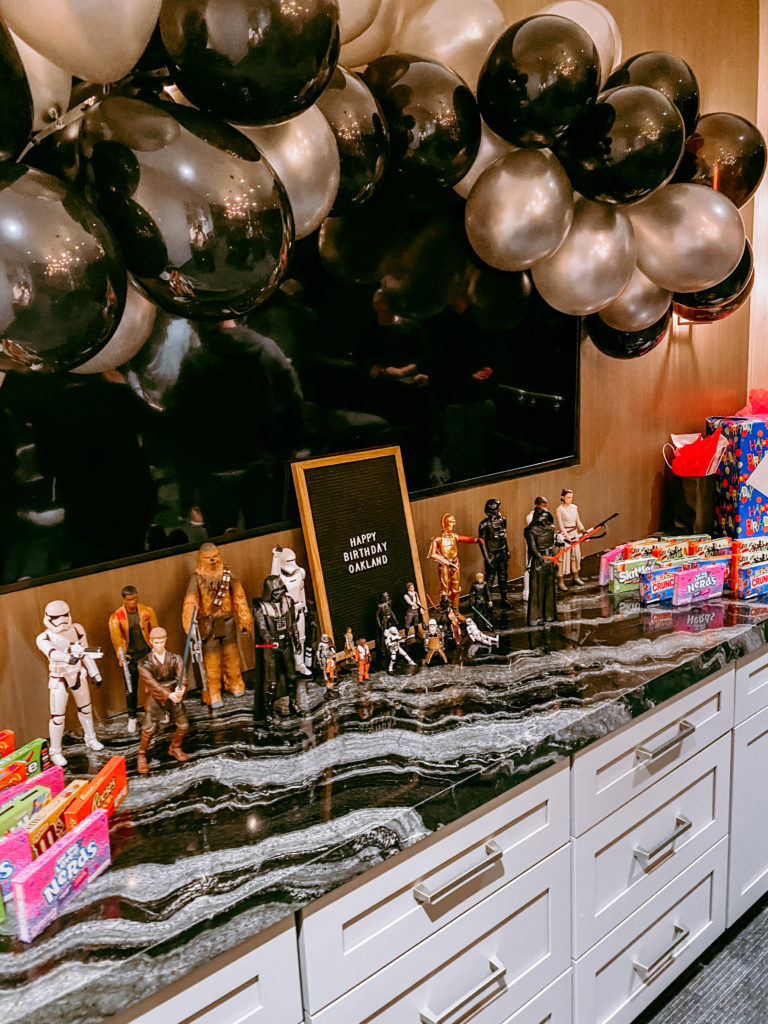 Jerod's friends were mostly at the bar watching sports 😉 The bar area is beautiful!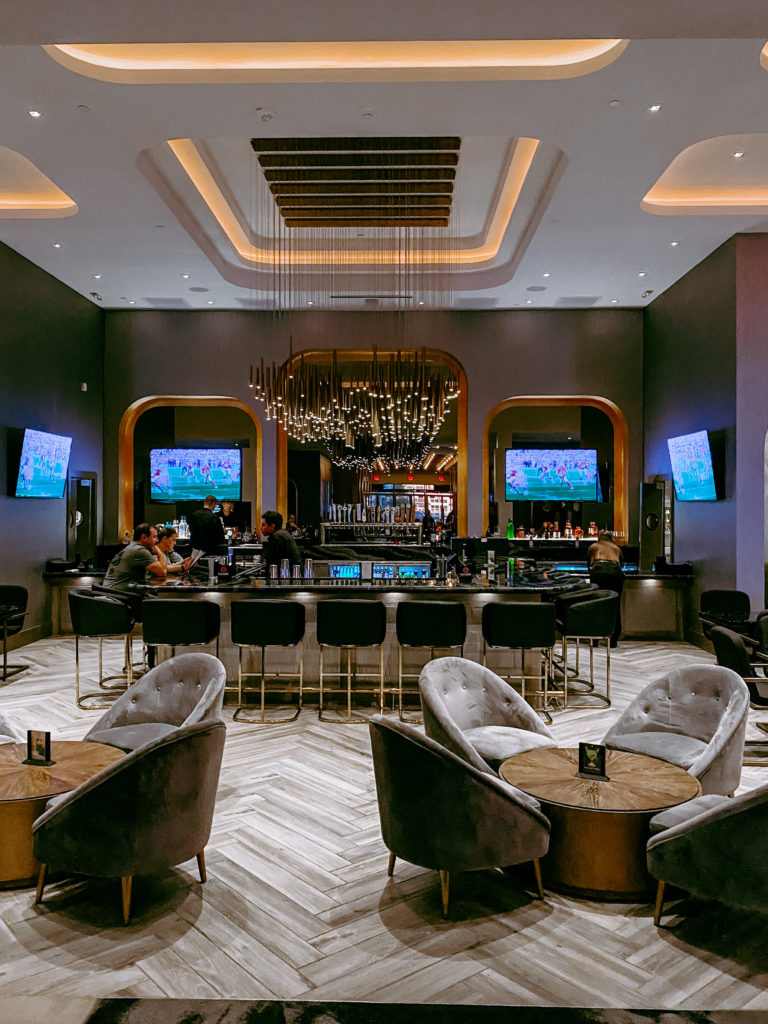 The staff is impeccable and always available to help! They do offer normal theaters too 😉
I love that you can order food at your seat!
They have locations all over Houston too! To see where there is one near you head here.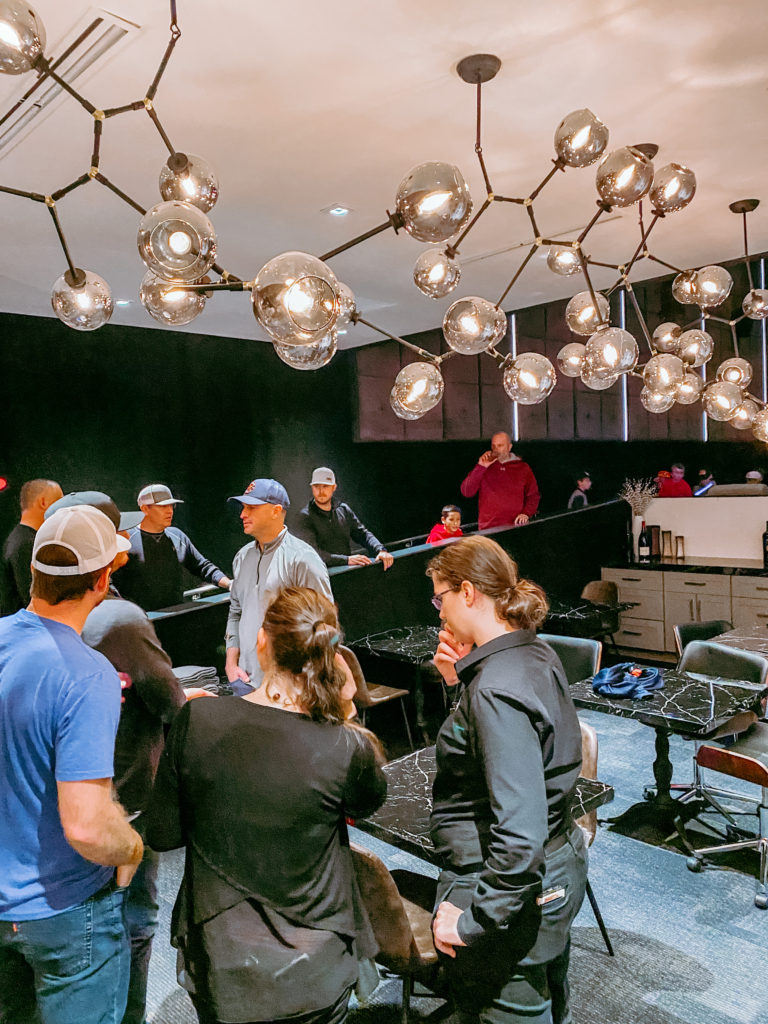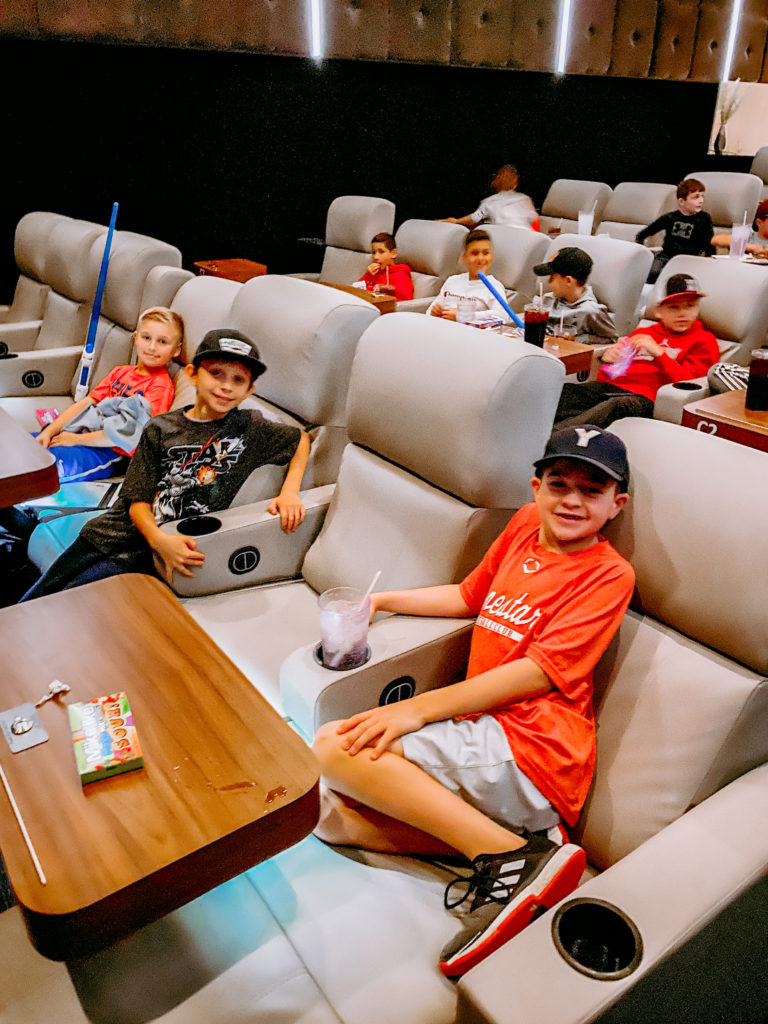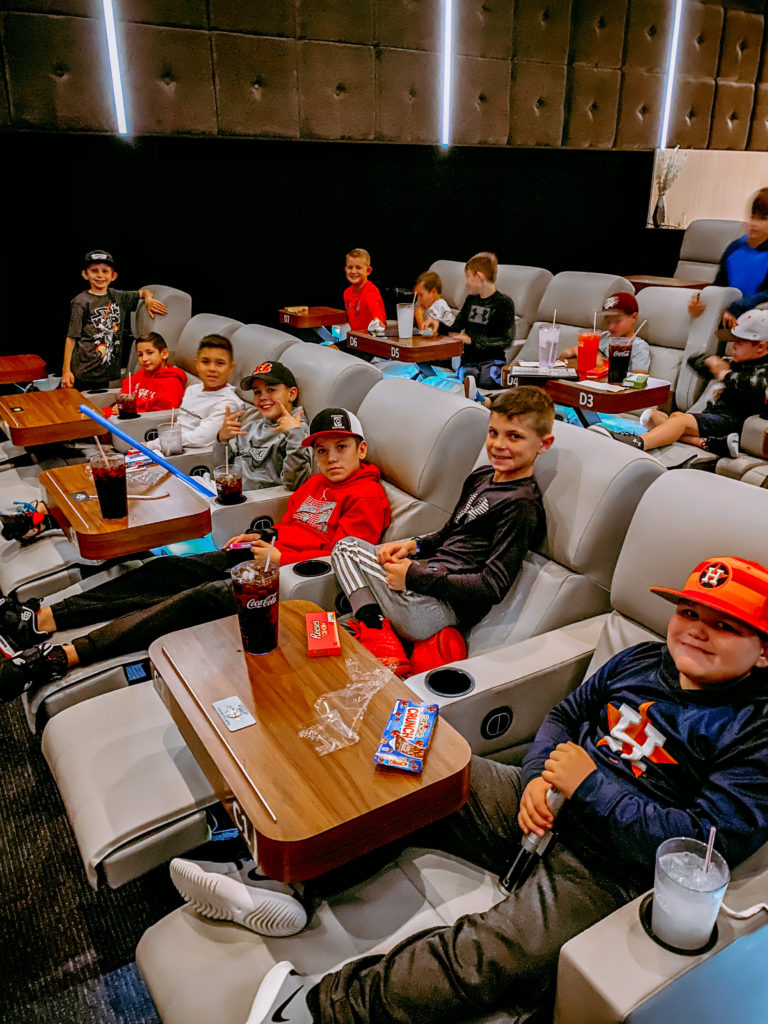 A huge thank you to everyone who came out to celebrate my sweet boy!