I have been wanting to paint our walls for years now. The color on our walls is divine white but it's not a true white. Hiring someone to paint your home can be really pricey. It does saves you time, frustration, and a bigger mess.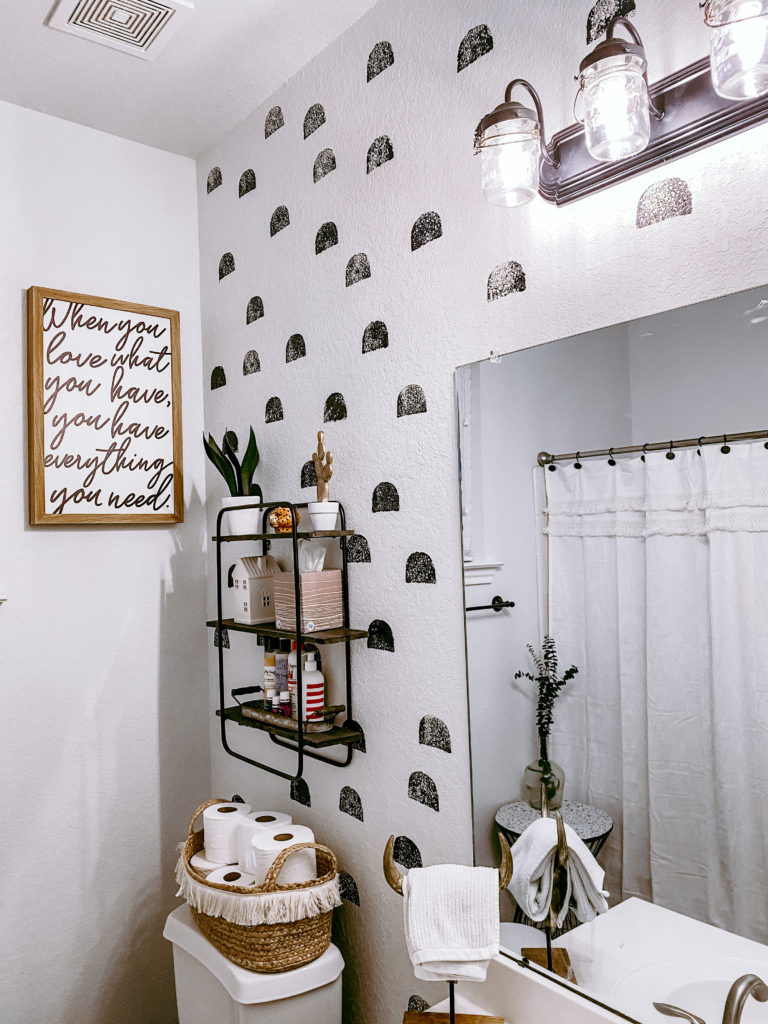 We've hired someone to paint a bedroom and our kitchen cabinets before. I really wanted to have our guest bathroom white so I thought I would take on this task and do it myself. I was searched hashtags on Instagram and found an account that painted her bathroom and then used a sponge to make the design! I thought it was really cool and I wanted to try it for myself!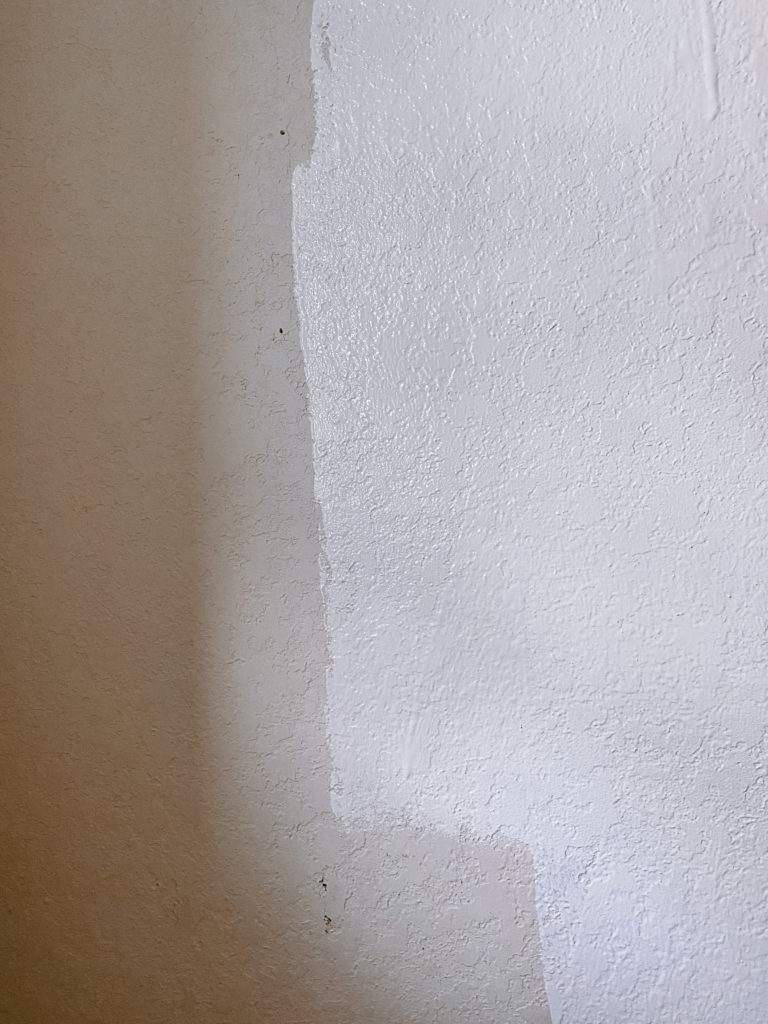 I knew I could not tackle this project during the day while I had my 3 year old running around. I decided to paint at night when my husband and son were at our ranch. It took 2 days. I painted the easy parts first and then found a long extension pole to attach to my paint brush to paint the ceiling! I don't know why I didn't start with this tool but I am glad I purchased it for about $4!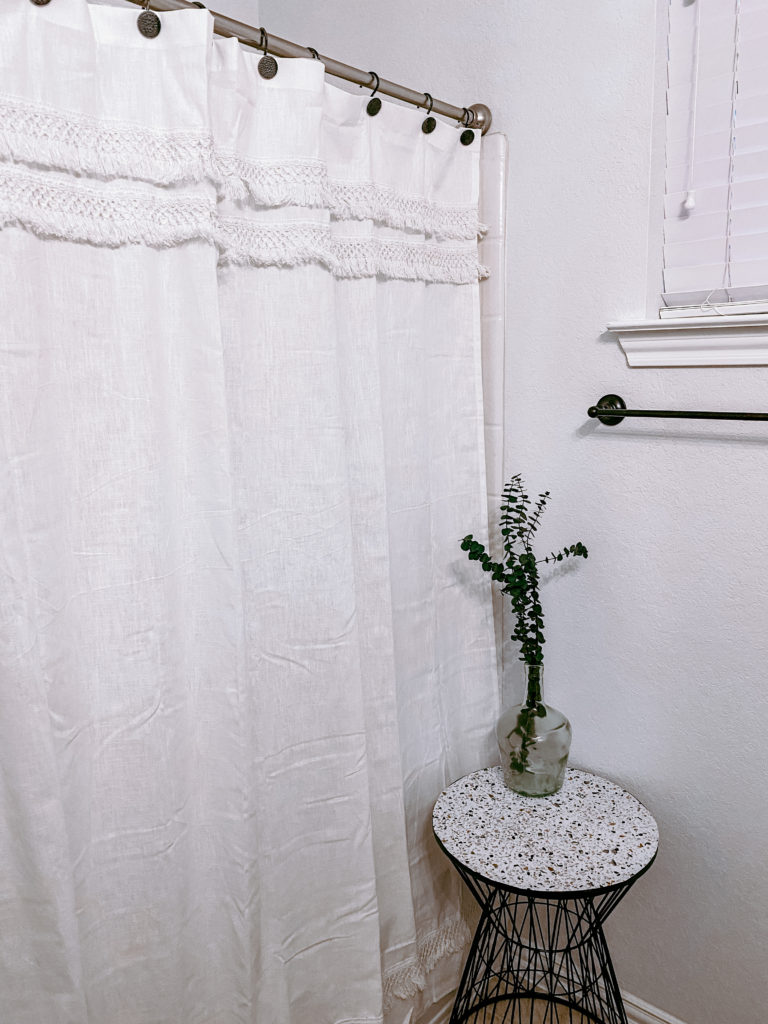 One thing I did to update the bathroom is paint the existing hardware black. I spray painted the shower curtain hooks, towel rod, and toilet paper holder.
I let the wall that I was going to sponge paint dry overnight. I had to cut the sponge into the exact shape I wanted and then dip it into the black paint and then pressed down…. a little too hard the first time because the paint began to drip…… not what I expected.
So I had to re-paint over the black to cover my mistakes. Once I got the hang of sponge painting it was a breeze. I only intended on painting one wall and love the way it turned out!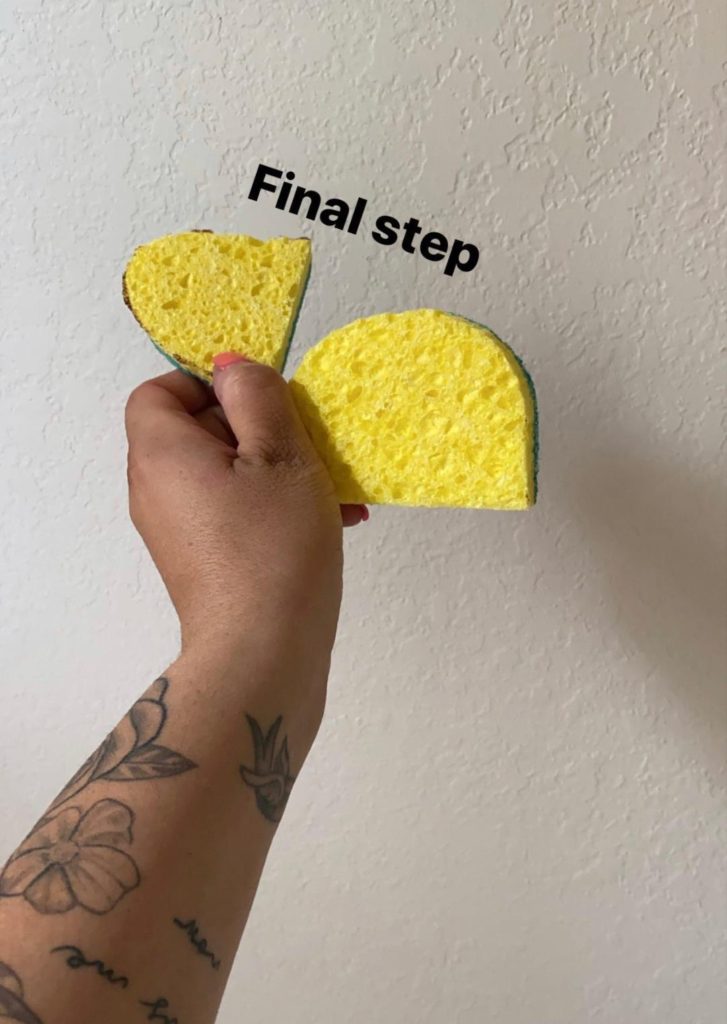 The paint I purchased was a Wal-mart brand that only cost me $14. The paint brush kit was $15. The pack of sponges was $3. The extension pole for paintbrush was $4. The painters tape was $4. The black paint was $9.
I was super proud of myself for doing this project all by myself! Now I want to sponge paint more rooms in my home!