Thank you Dave & Buster's for sponsoring this party!! Also a huge thank you to the following small shops who contributed their time and services!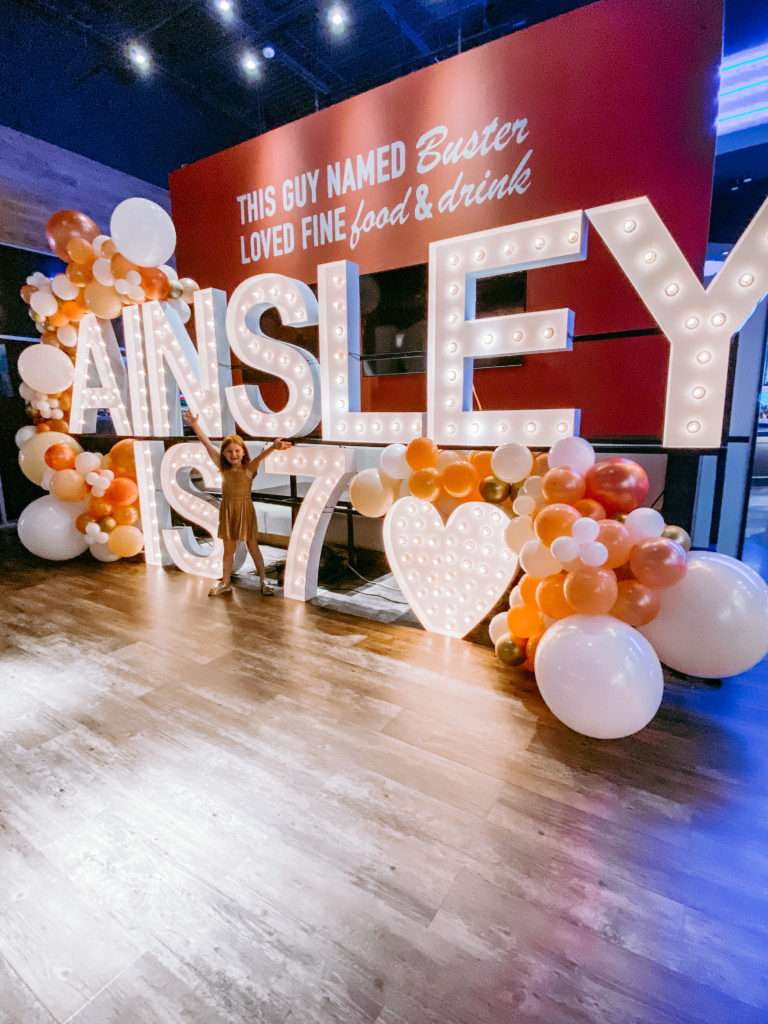 Having a birthday during a global pandemic is no fun. We held off and wanted to wait up until the weekend before school started back. Cases had gone down and a lot of businesses were back open!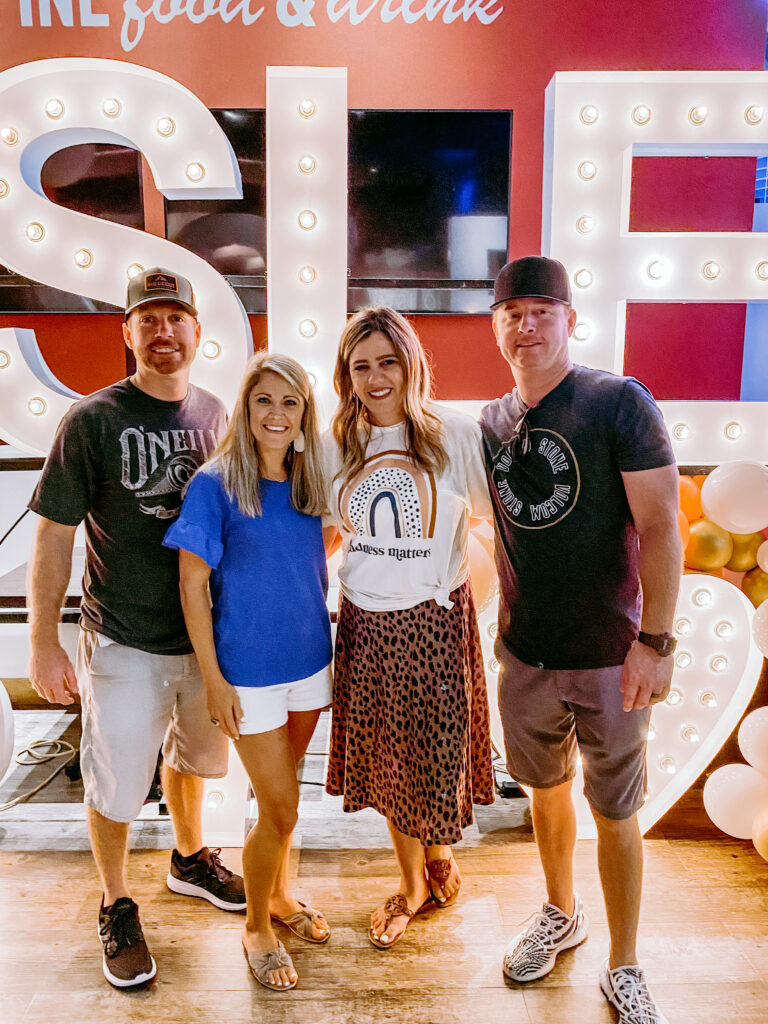 We are huge fans of D&B's already so having her party here worked out perfectly!! This new location is in the Metropark area off of 45 in Shenandoah! It's huge, very clean, and the food is great!
Jerod and I actually went to the grand opening and had the BEST time!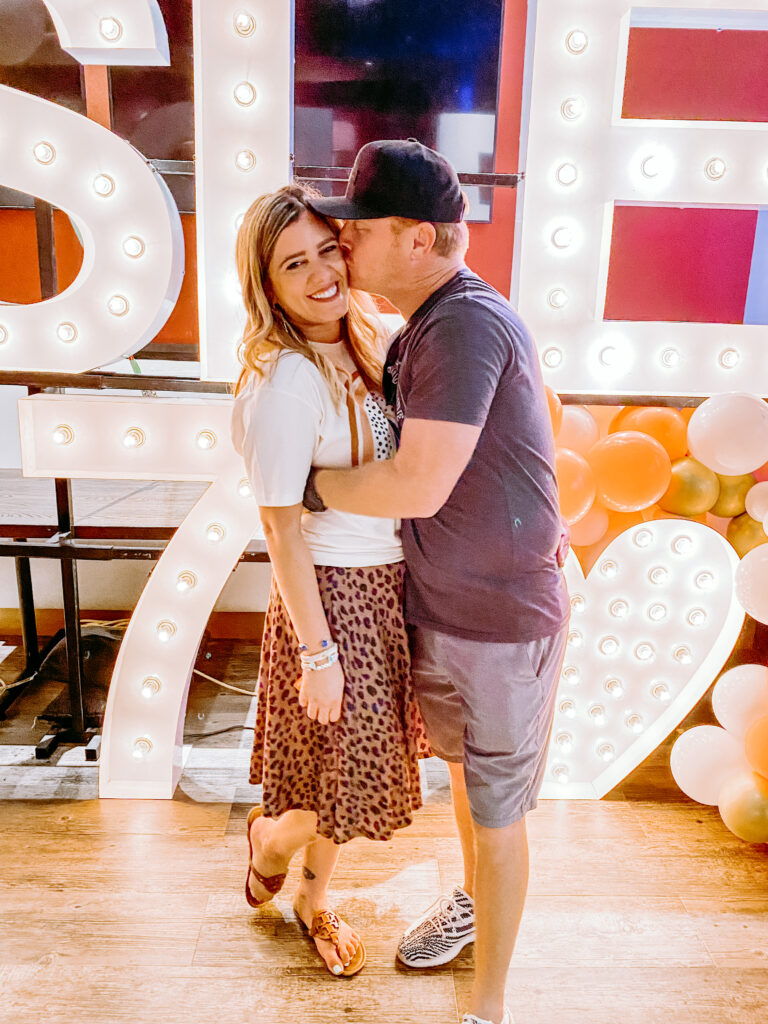 We went with a boho rainbow theme. Ains didn't want the traditional colors of the rainbow and I love the way it all turned out!
GF LIT provided the INCREDIBLE letter marquee that was the main attraction! It was massive and you couldn't miss you! If you want to go big for a party you NEED these letters!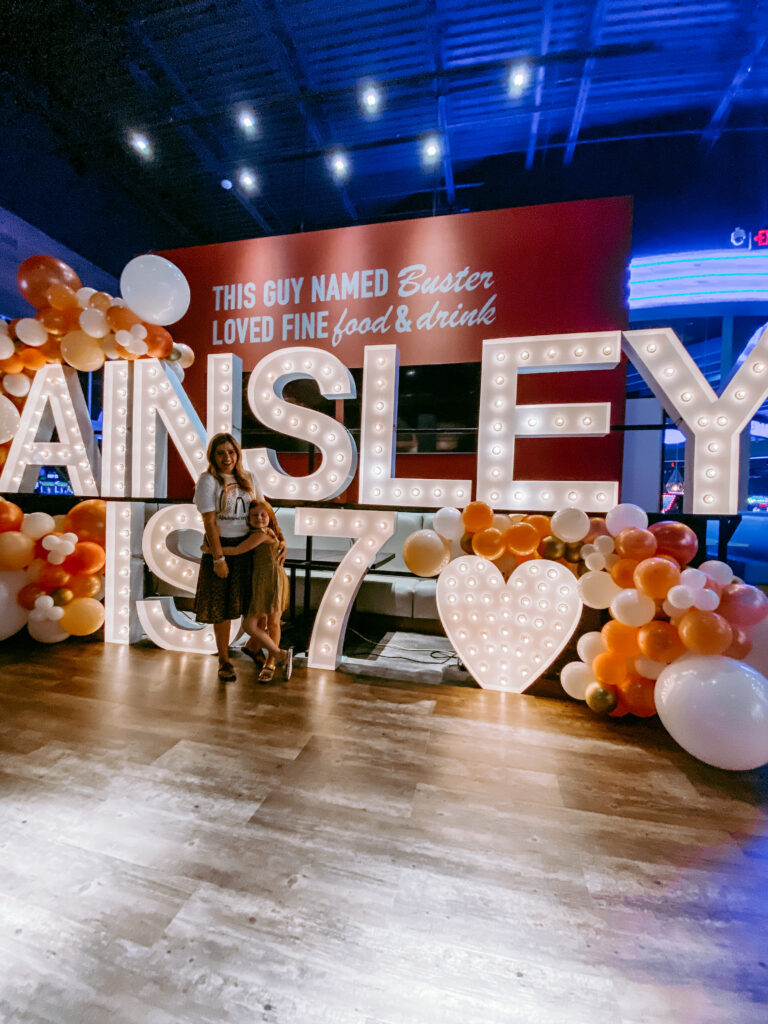 Pull it Together Party Co. provided the beautiful balloon garlands that matched her theme SO well! The balloons matched the boho rainbow theme too and I loved that!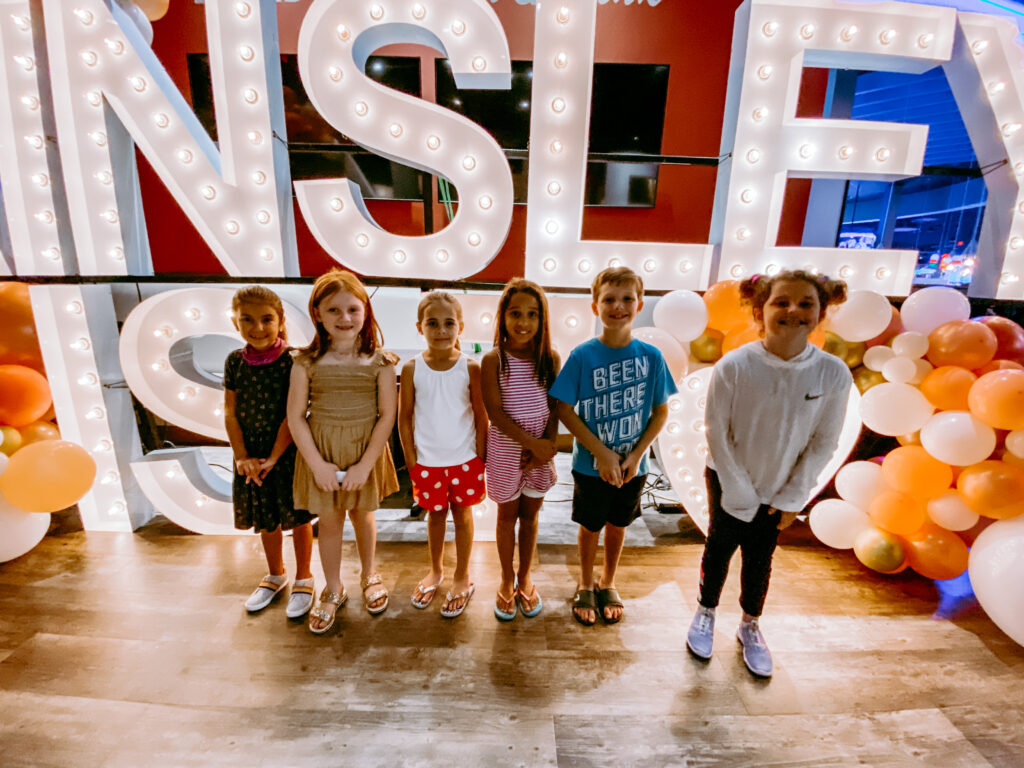 Chivas Sugar Cookies made the cookies and she has made all my cookies recently ( we are family!). Her cookies are incredibly delicious, soft, and perfectly made! Look at the boho rainbow!! SO cute!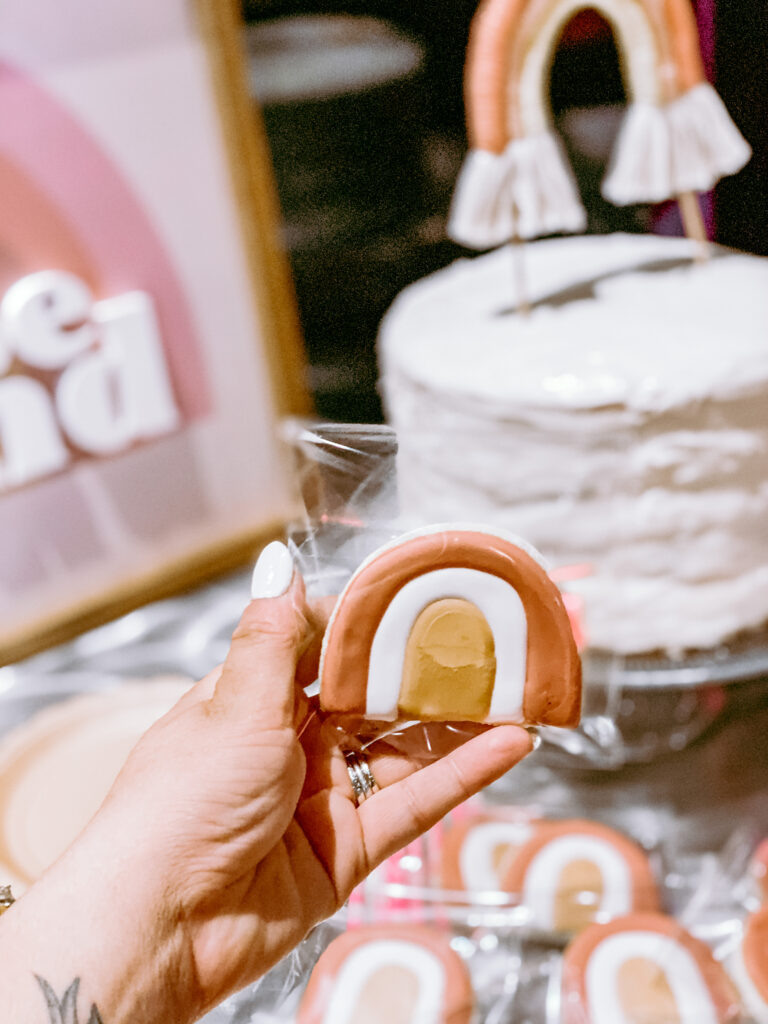 Geese and Ganders provided all the paper goods, candles, and rainbow cake topper! This shop is my go to for all things PARTY!! She carries the cutest party supplies!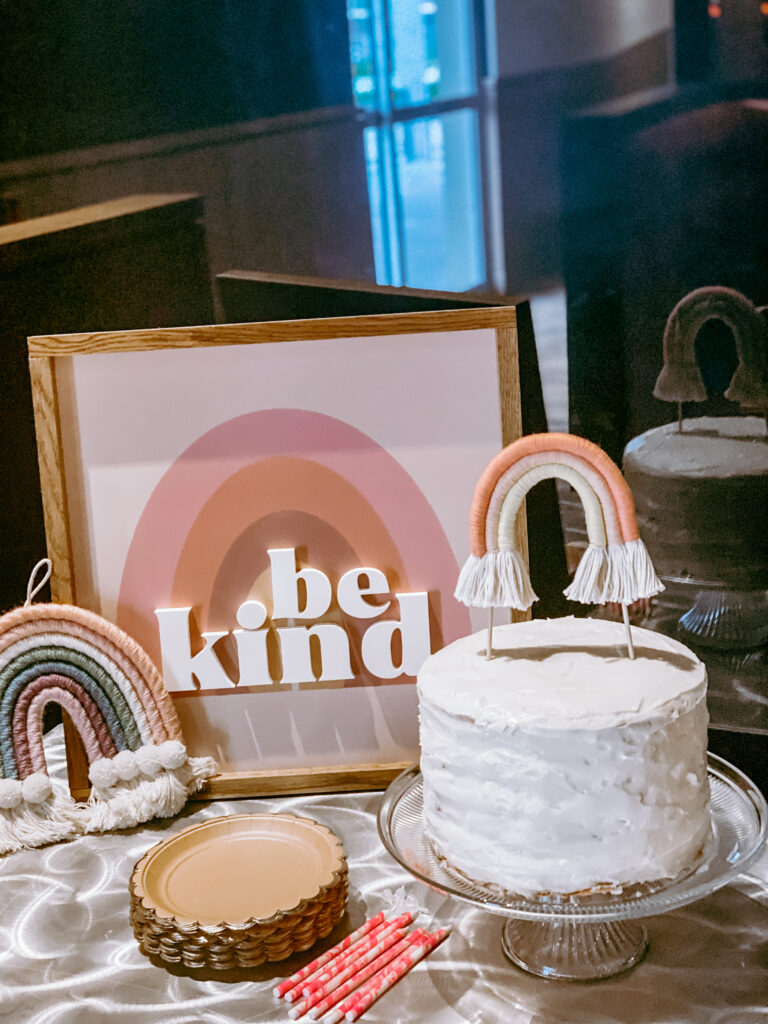 IT WAS AN INCREDIBLE PARTY! Adam, the manager was phenomenal to work with! If you go make sure you ask for him! He will take care of you!