We had the pleasure of visiting the Hyatt Regency Lost Pines Resort last week before the kids headed back to school. This was our first time at this family friendly resort!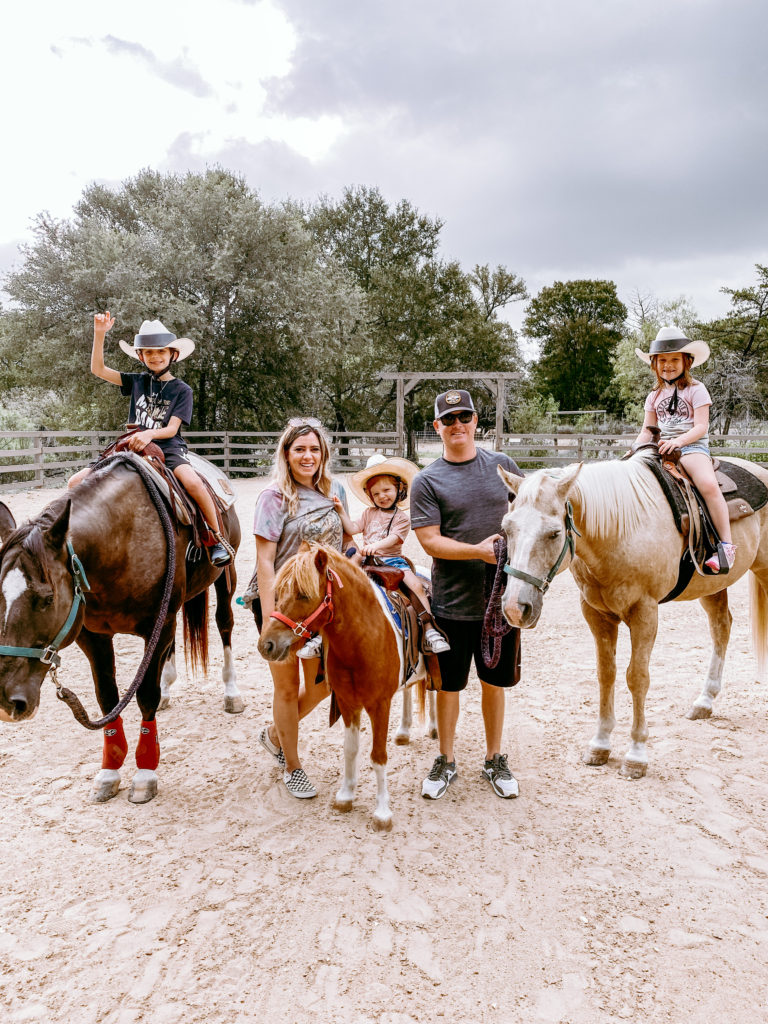 With Covid-19 this resort took all the precautions to make us feel safe! You can read their policies here.
There are SO many things to do here! On our #LostPinesRoadTrip we stopped in Bastrop first and had lunch at Neighbors Kitchen and Yard and then went to the Sugar Shack for some candy! The come back dip at Neighbors was amazing and the amount of candy at Sugar Shack was awesome! The kids LOVED it.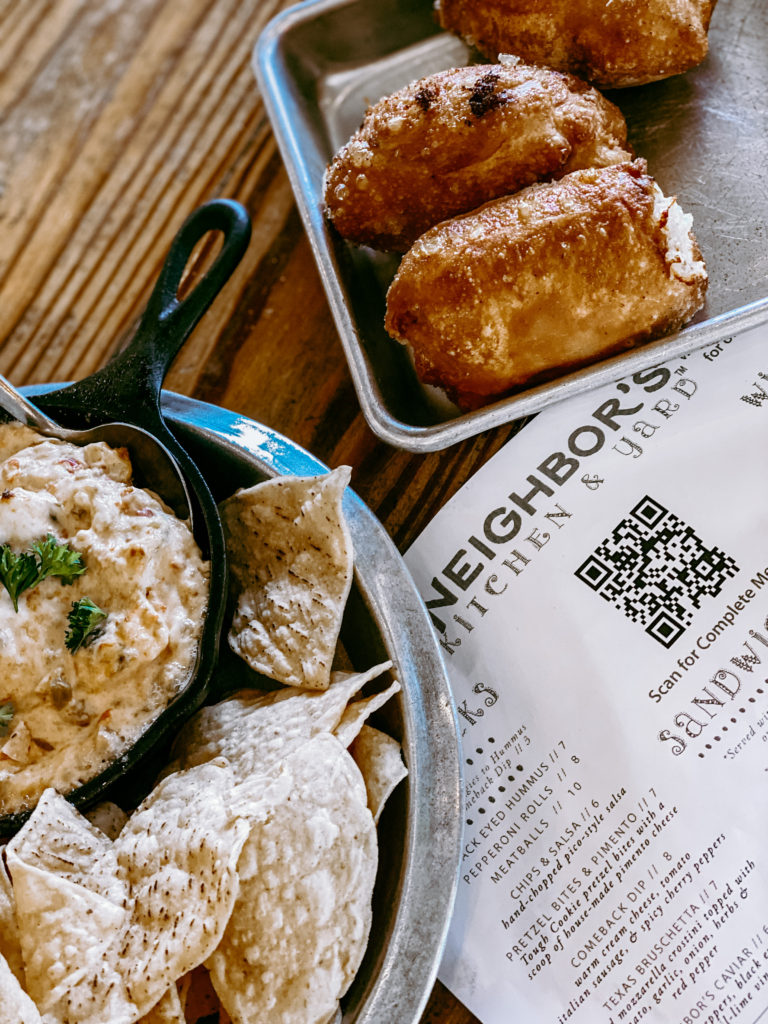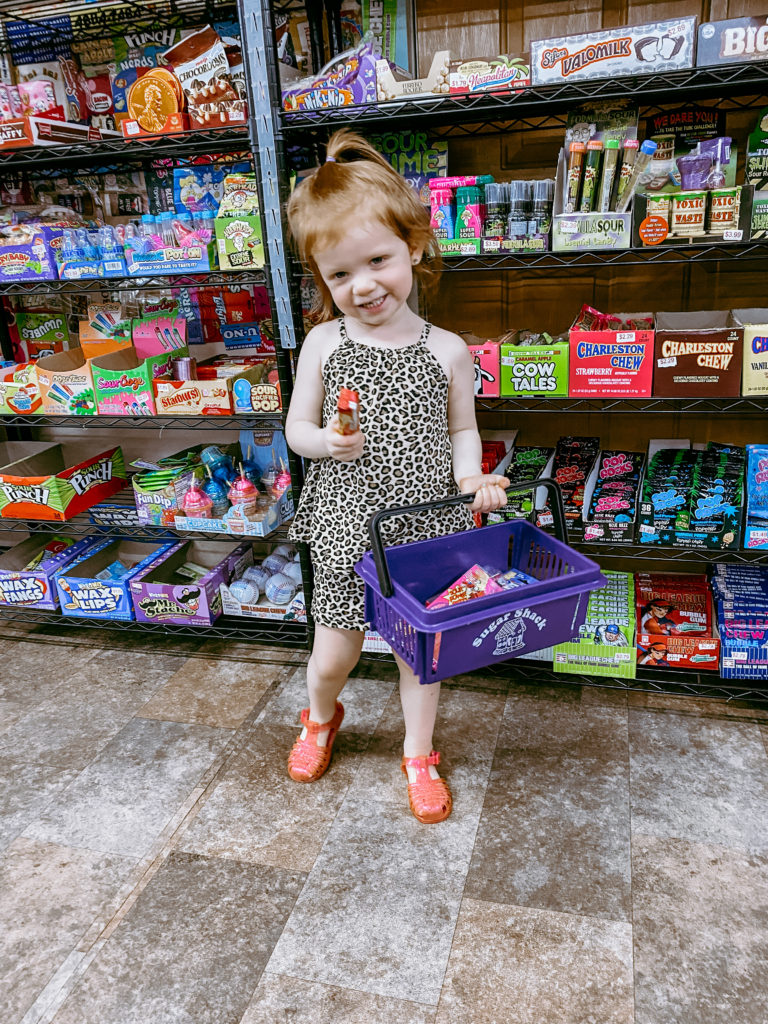 The rooms were decorated beautifully with modern decor, bottles of water in every room, and big tvs! Whenever we travel we request 2 rooms because of all the things we need to bring for the kids.We were so thankful they gave us a junior suite. They also have pack n plays so that was nice not having to bring one!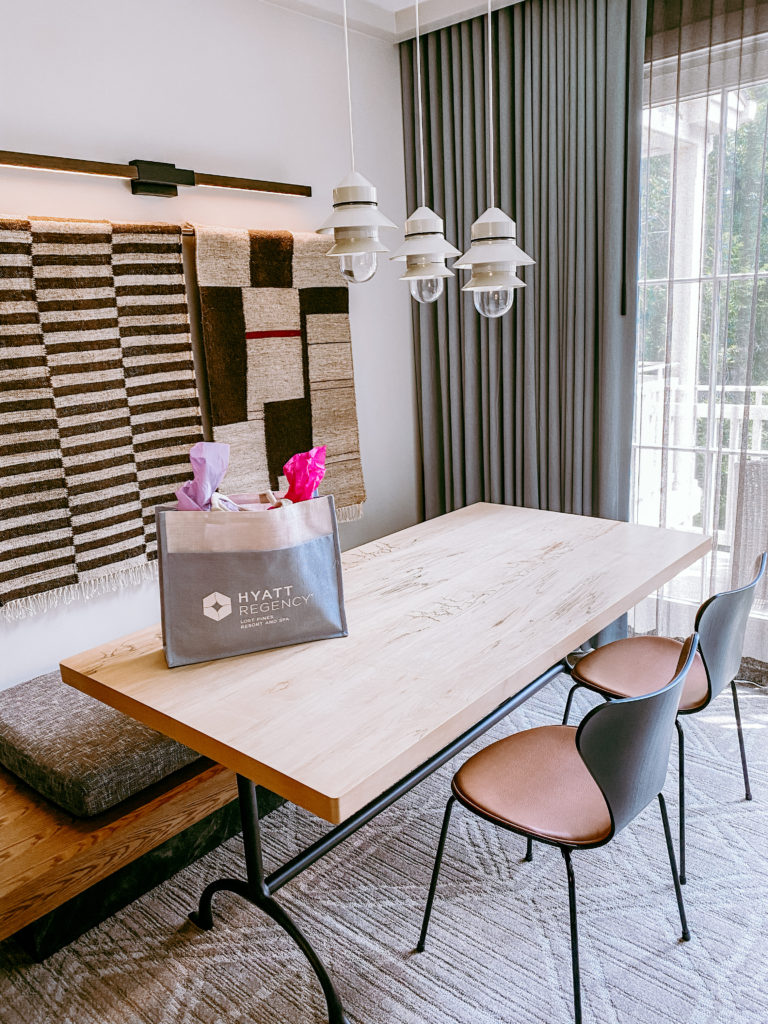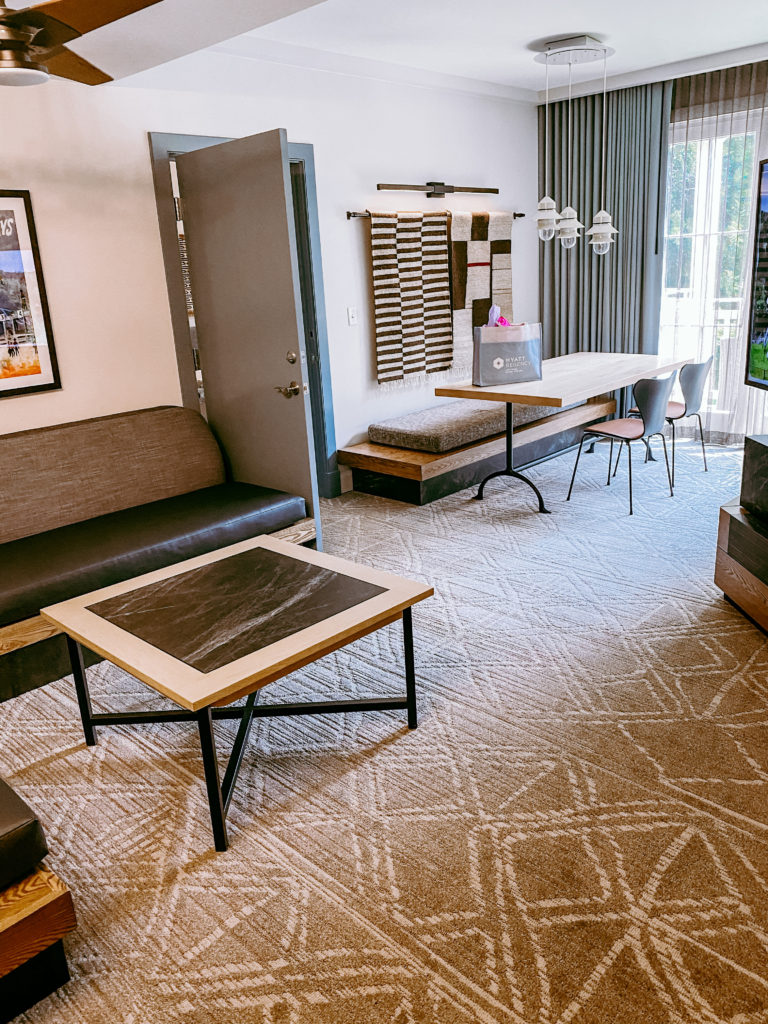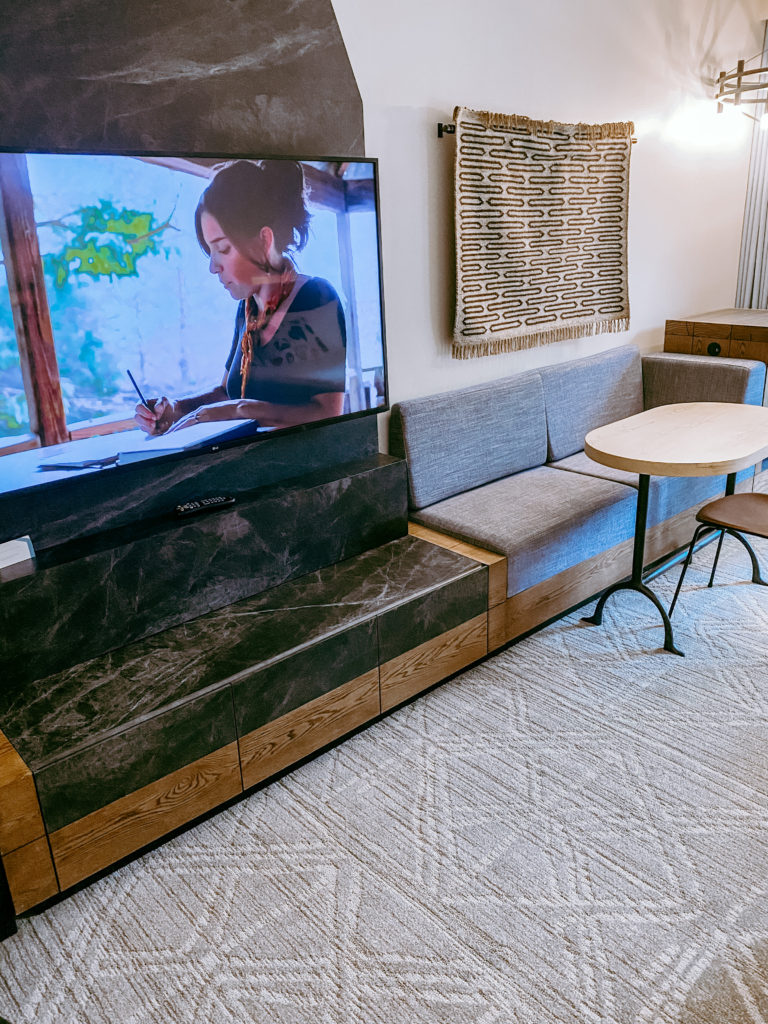 We settled in and then headed to the pool right away! Right now they are only serving food until 4 pm so make sure you get your snacks before. The drinks were amazing. I stuck with the pina colada/ strawberry daquiri mix!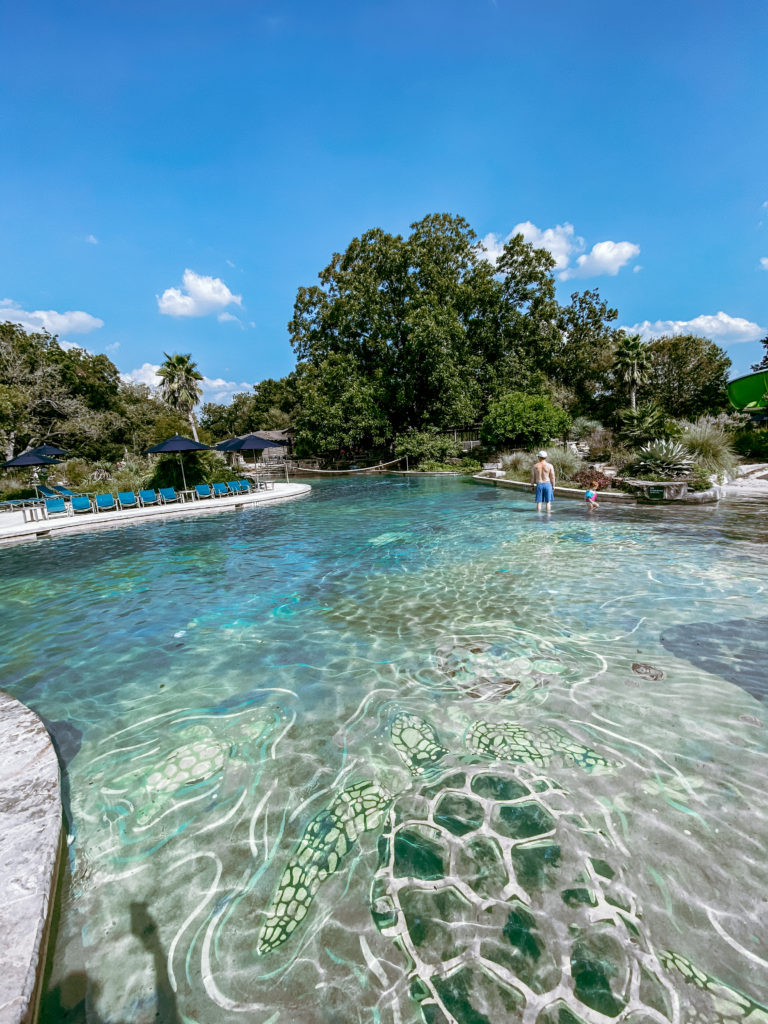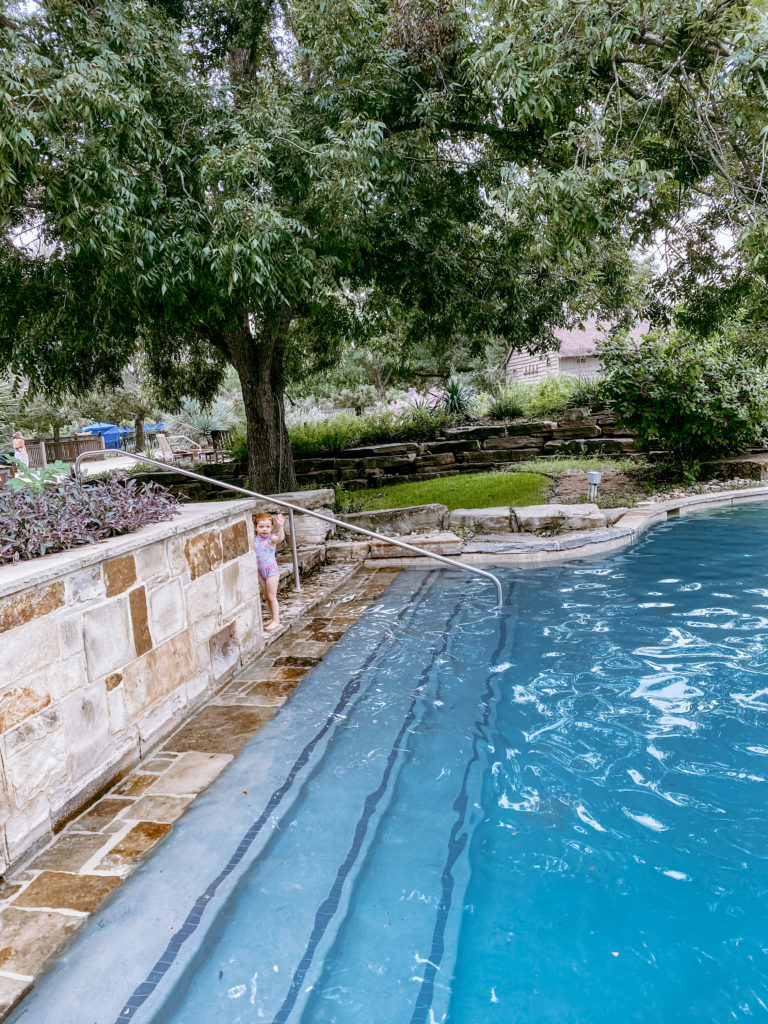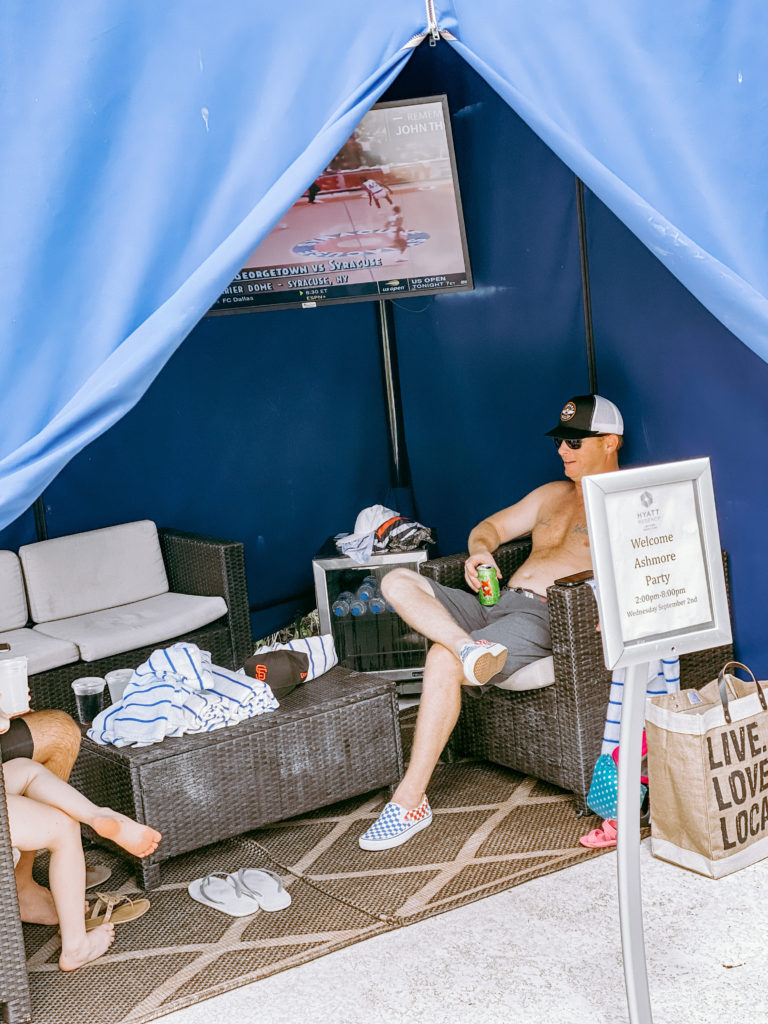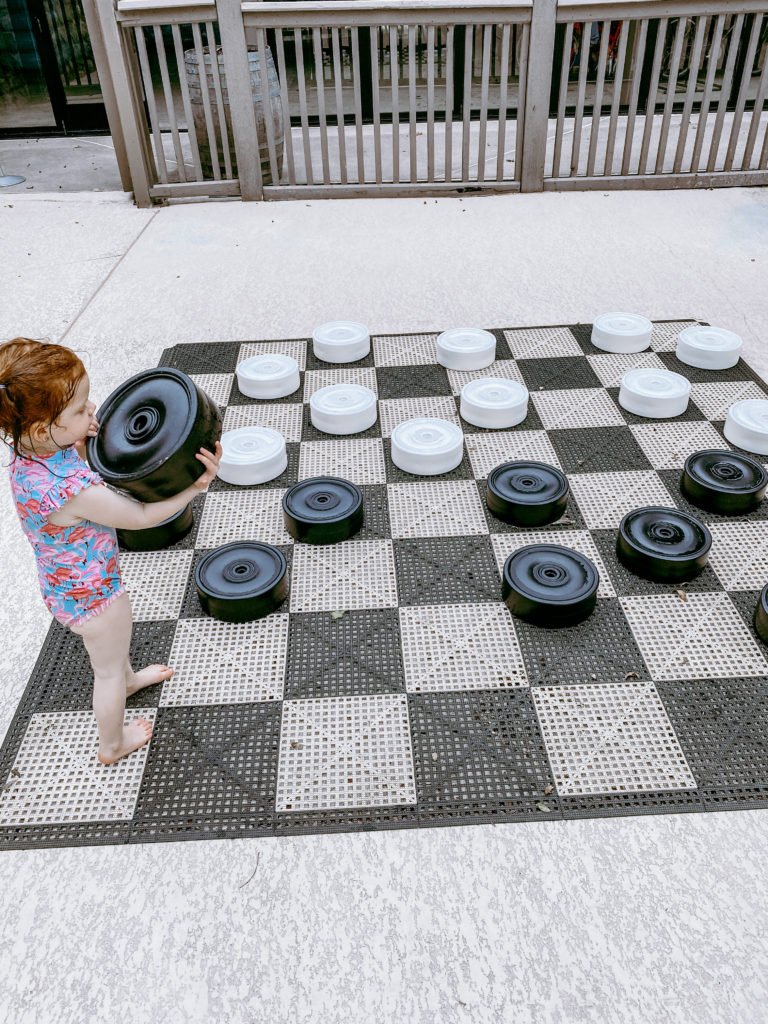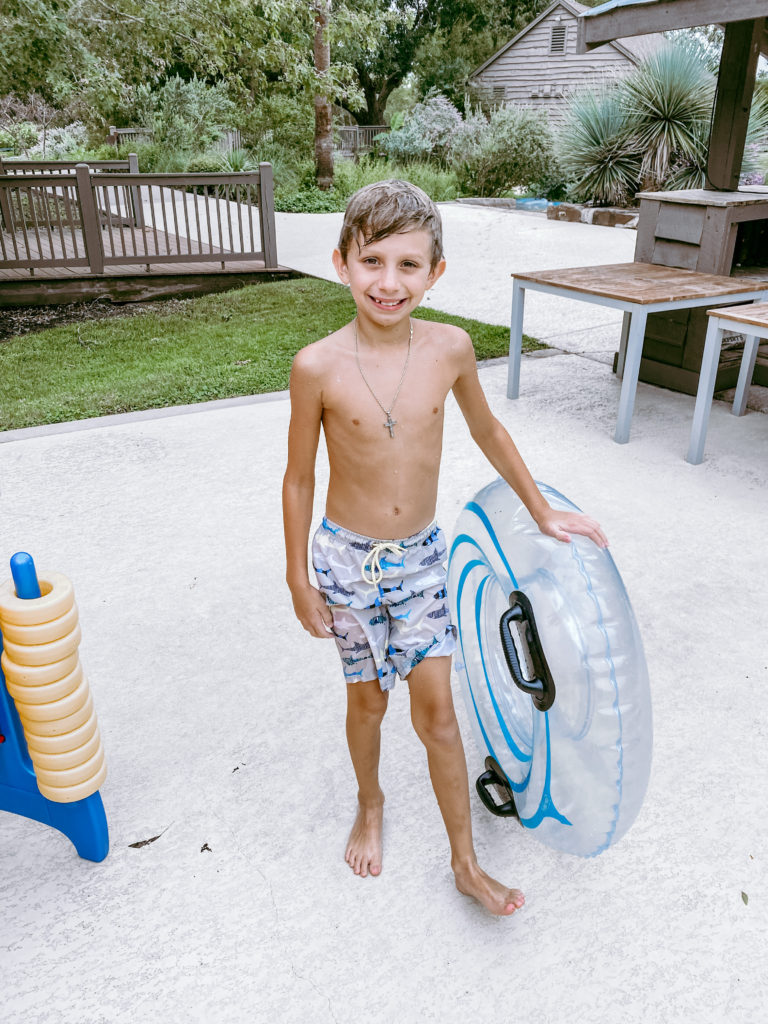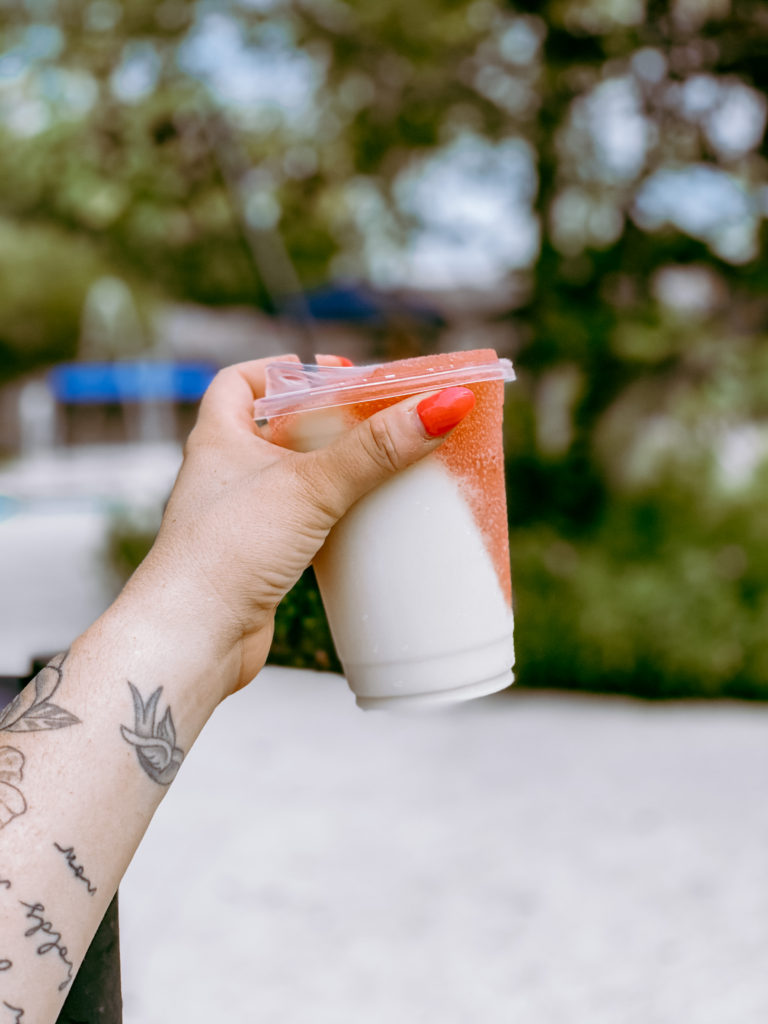 The pool area has plenty to do for all ages. There is a baby pool, splash pad, BEACH entrance to the pool, water slide, lazy river, bikes to rent, big game of chess and connect four!
Shellers was the restaurant we ate at for all of our meals. They had a variety of options for everyone! The steak and salmon was my favorite! The kids loved the cheeseburgers and pasta!
Our kids got to ride horses and pet goats and an alpaca! Such a highlight for us! If there is petting of animals we are always in!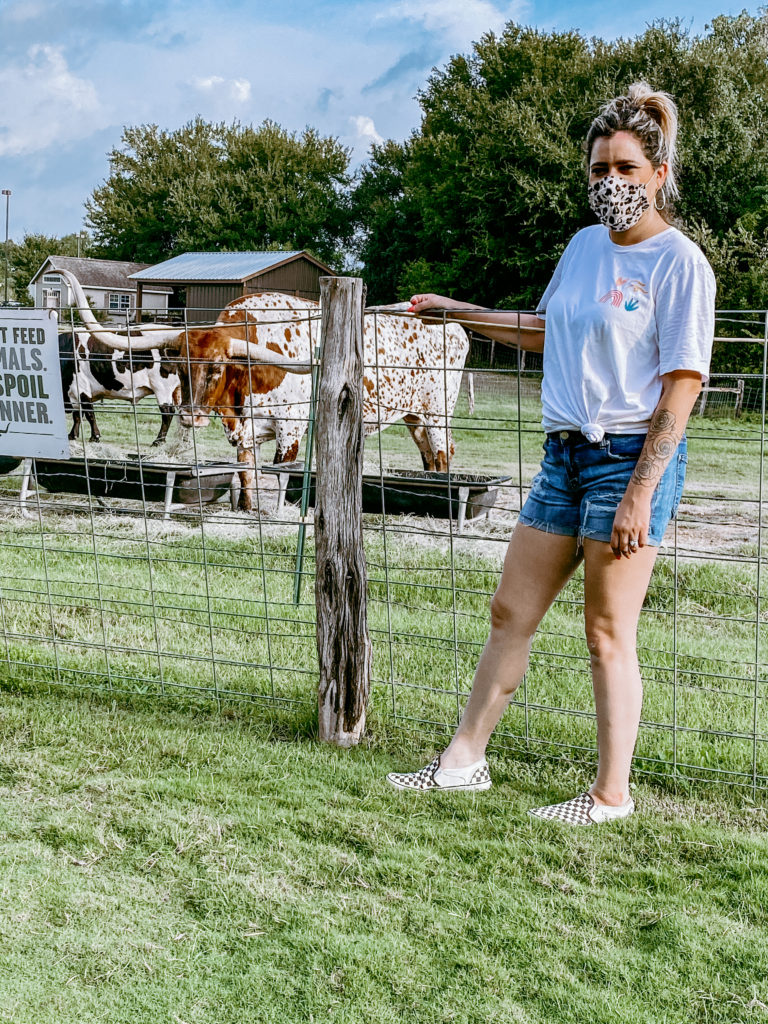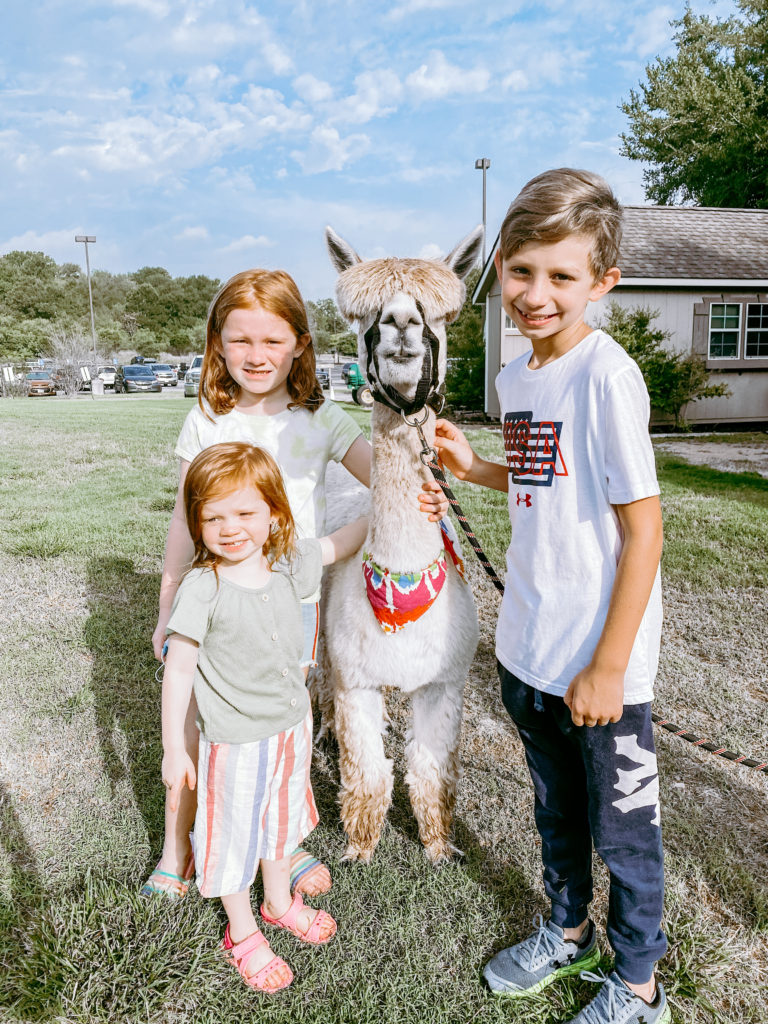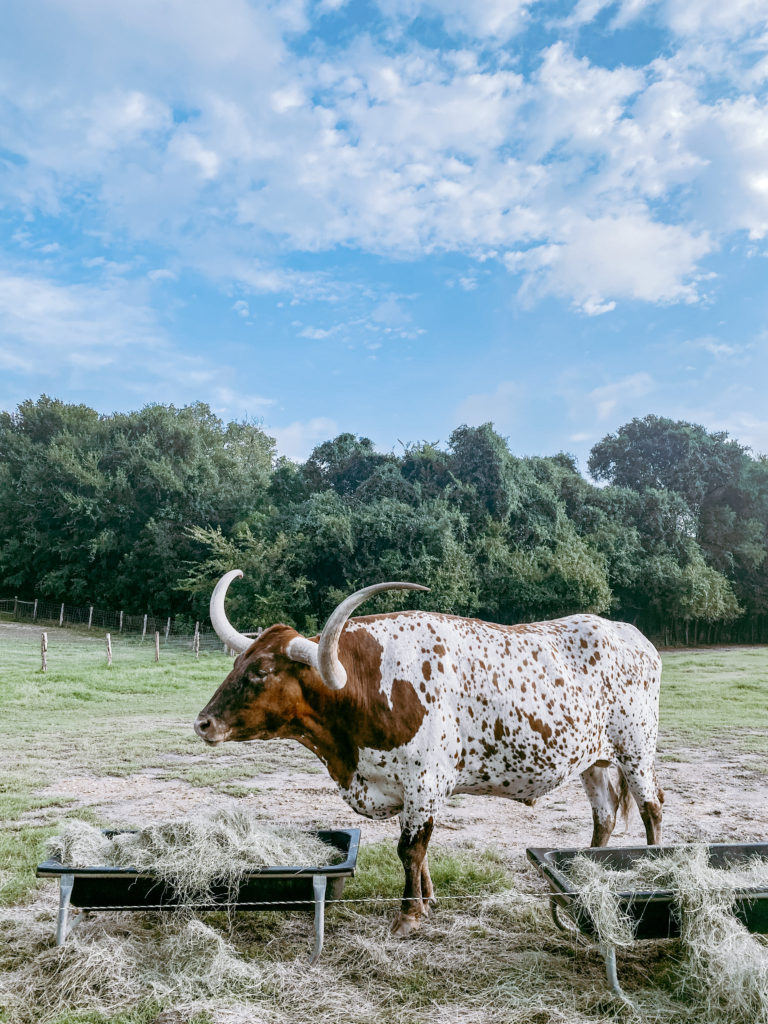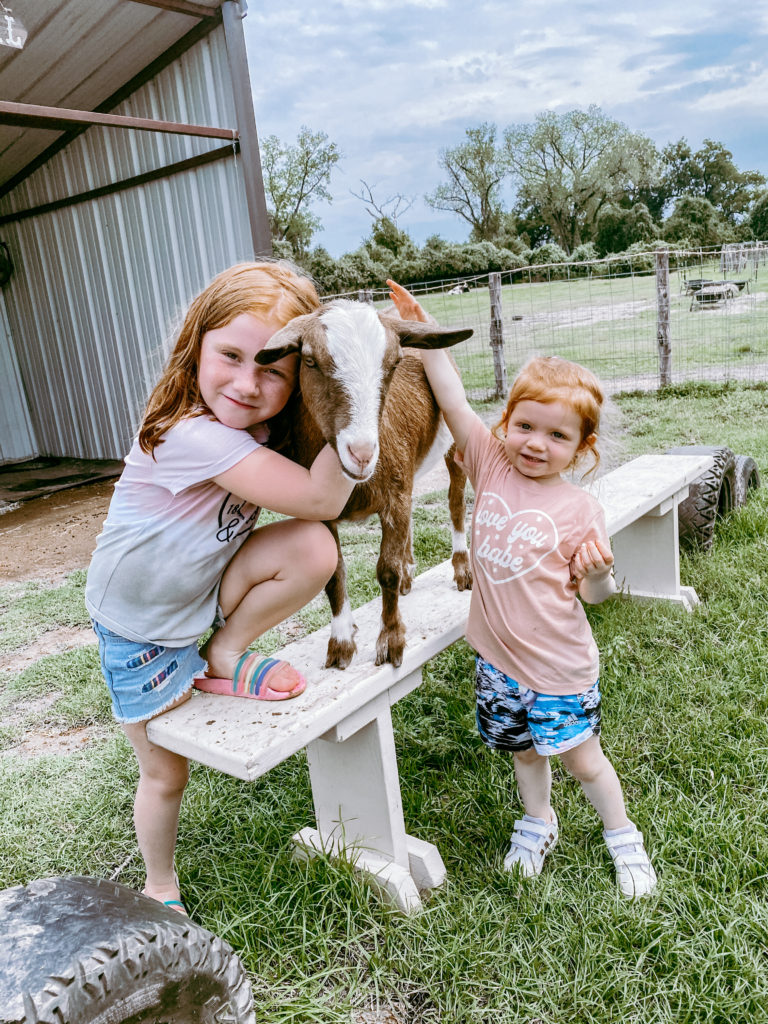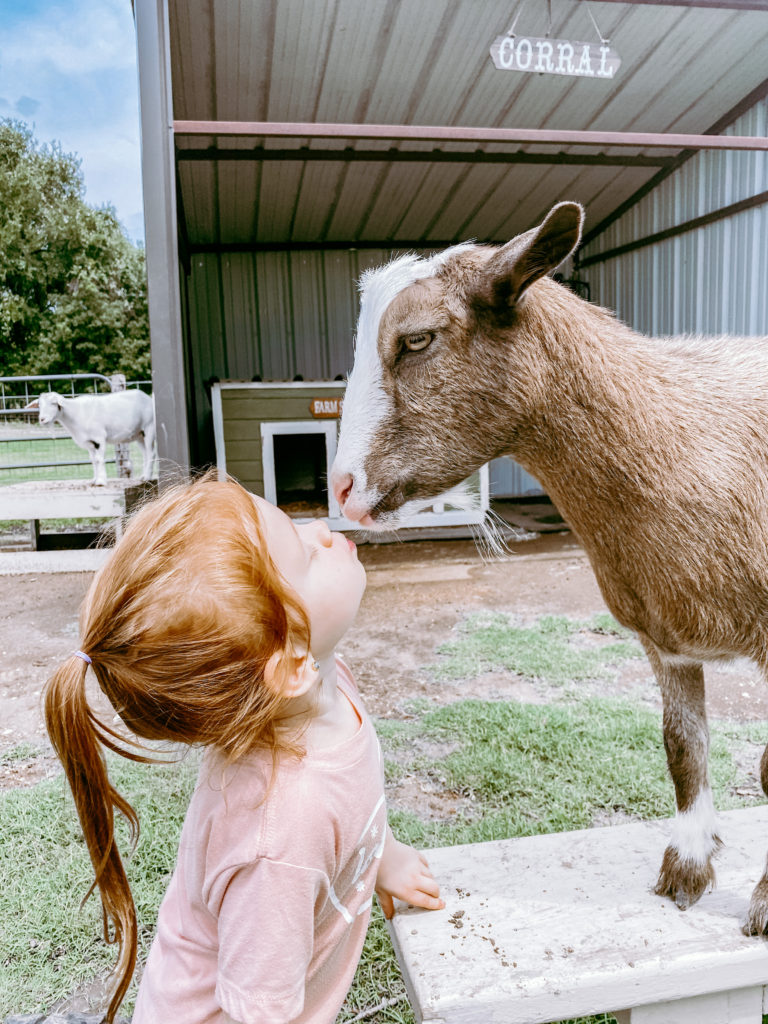 Some of our Austin friends got to come and stay a night with us too! It was so nice to see them!
Due to Covid the Hyatt did enforce mask wearing to children 2 and older and had disposable masks at the front desk if you needed one.
The majority of our days were spent at the pool!
If you're a golfer they did have tee times available and spa services were available only on certain days. I would call in advance to make sure it's open when you go.