August 3, 2013 at 1:13 in the morning our precious red- headed baby girl was born into this world. She was 20″ long, weighed 8 pounds, and had blue eyes. I could not believe the beauty I had just given birth to.
It was a fairly short delivery process that involved an epidural and not much pushing. She had a bit of jaundice and had to stay in the NICU for a short time while we were there. We left 2 days later, praise the Lord.
Her first birthday!
Now that sweet baby is 2! She still has fiery red hair, blue eyes, and very fair skin. She loves giving hugs, kisses, repeating whatever you say ( especially if it comes out of Oakland's mouth), baths, Peppa Pig, Mickey Mouse, being outside, bubbles, trains, Annie, the playground, swimming, cheese, and praying. She has developed a liking for praying at night and it is the cutest thing ever… you don't quite understand what she is saying except for things like thank you God for bubba…. blah… etc… AMEN! It melts my heart.
If you follow me on I N S T A G R A M you know all about her party! I tried to only post a few pictures, haha! SO much time and effort went into this party, mainly because Peppa Pig isn't huge in the U.S.A. 🙁
Many small shops on Instagram played  a huge role in the success of her party and they must get the credit they deserve!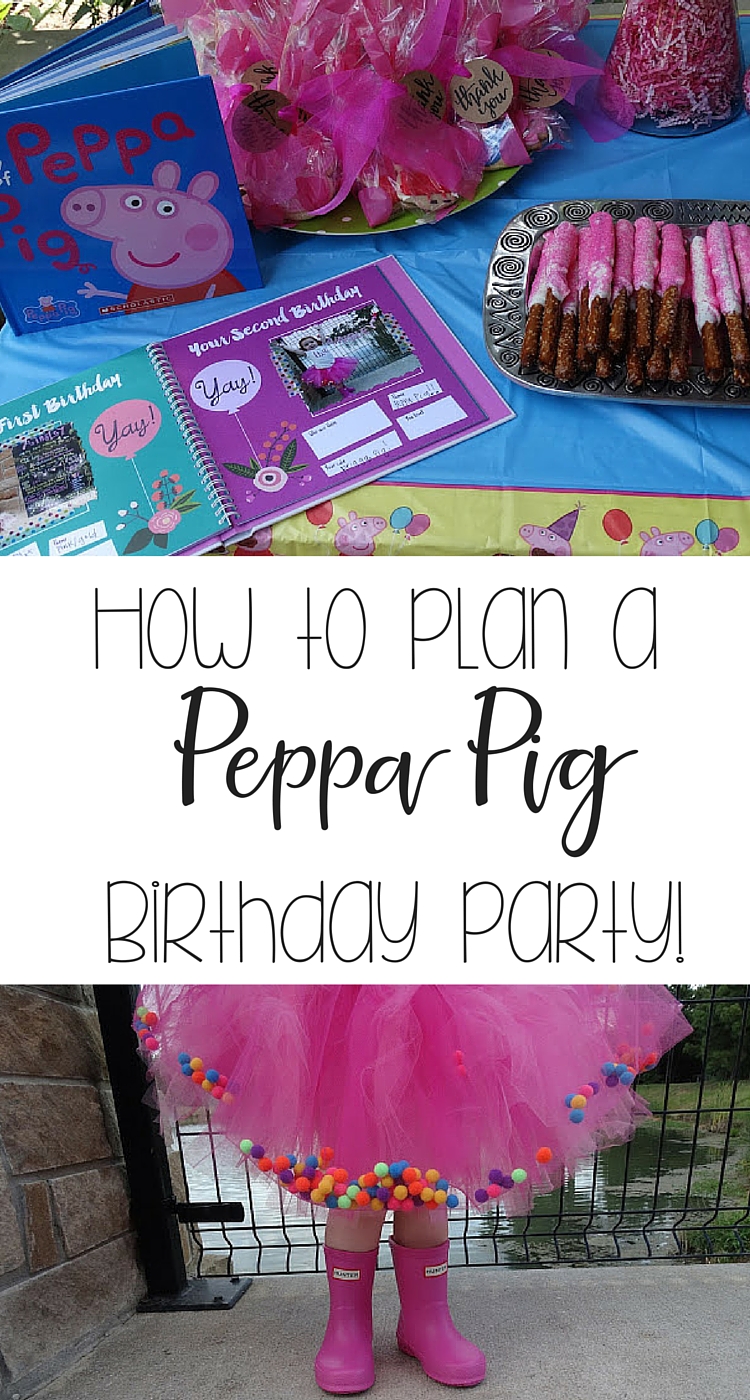 In order to create a Peppa Pig party you need to:
Research, research, research! Look on Pinterest for inspiration! I also searched #peppapig #peppapigparty hashtags on Instagram !
Contact Instagram shops to see if they would like to partner with you! I LOVE having Instagram to help with parties!
Find the perfect Peppa birthday outfit!
relax! I stressed big time over this party and in the end it all turned out fine and Ainsley had a blast!
Ainsley's party was held at a splash pad/park in The Woodlands! Her birthday is during the summer so she can have outdoor parties!
She has a bunch of Peppa books and but this one is my favorite since it's hardback! I made pretzel rods and dipped them into vanilla almond bark and then topped with pink sprinkles. They were so good!
This cake was delicious! It was made by the sweetest lady here in Houston!
Mommy, Daddy, and our 2 year old!
 She was SO happy!
 This is the ONLY photo I got with my sweet boy!
 My family! Sad my parents couldn't be a part of this picture.
 LOVE this man SO much!
 THE BIRTHDAY GIRL! 🙂 In everything Peppa!
This girl LOVE the splash pad! She would live in the water if she could! 🙂
Happy 2nd Birthday to the most beautiful girl in the world. I praise God because you are fearfully and wonderfully made. Thank you Lord for lending us this precious gift! We love you Ainsley Nicole Ashmore! We pray your faith will move mountains one day!
*I did not receive any compensation for writing this post. Please note that these opinions are 100% my own.*