There is always that question of why you do something. Why do you work? Why do you go to church? Why do you stay up late? Why do you love Jesus? Why do you blog? Why do you love being a mother?
There are a million WHYS. What is your answer to them all? See we all were put on this Earth for a purpose. We all have purpose. We all do what we love.
Being a disciple, wife, mom, 1st grade teacher, and mommy blogger is so hard y'all. I am not going to lie and say it's easy and I have it all together. I do not falter from my whys. The reason I do all of those things is to glorify God. Plain and simple.
I am a disciple to bring glory to God.
I am a wife to bring glory to God.
I am a mom to bring glory to God.
I am a 1st grade teacher to bring glory to God.
I am a blogger to bring glory to God.
Finding the time to do all of those things is a constant struggle. Now that I have gone back to teaching some thing has to suffer and that is going to be my blog. Teaching the love of Christ takes priority over my blog. I have learned to steward my time well. I am constantly trying to not let my kids see me on my phone. I do respond to comments/emails in the bathroom and at stop lights. I do my makeup in the parking lot. I spend time with my children as often as I am able and home to. I write blog posts late at night or on the weekends. I never write more than one during one sitting.
I firmly believe that the Lord has blessed me with the ability to multi-task and create a schedule where I am able to do all of these things. I am very task oriented and competitive. Those things drive me to get things done.
If you give me a task or deadline you better believe I will get it done.
God has been so faithful in my life and blessed me tremendously with such a supportive husband. He works from home 3 days a week and is with Ainsley. He is the MOST SELFLESS man I know. I get a lot done with his help.
You must know your why though before you begin anything.
If you want to be a blogger ask yourself "Why?"( It shouldn't be to get free stuff.)
If you want to stay at home with your kids ask yourself "Why?"
If you want to follow Jesus ask yourself "Why?"
We will always be asked this question and so it vital to know the answer. We must have an answer.
My why is to simply to GLORIFY GOD.
He gives and takes away. He receives all of the glory, honor, and praise. I am proud to be a Christian mommy blogger!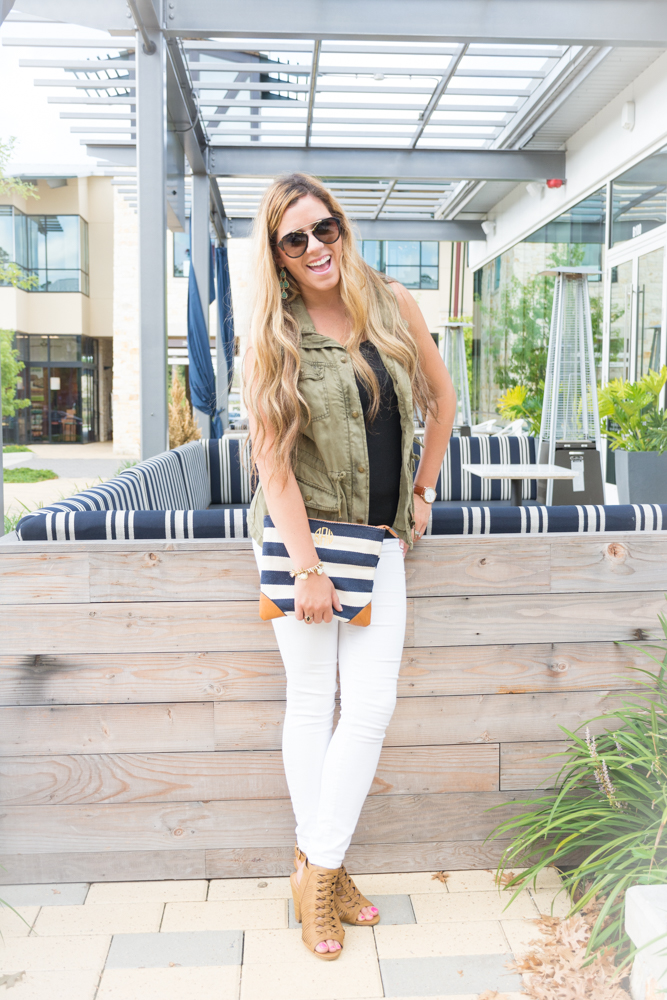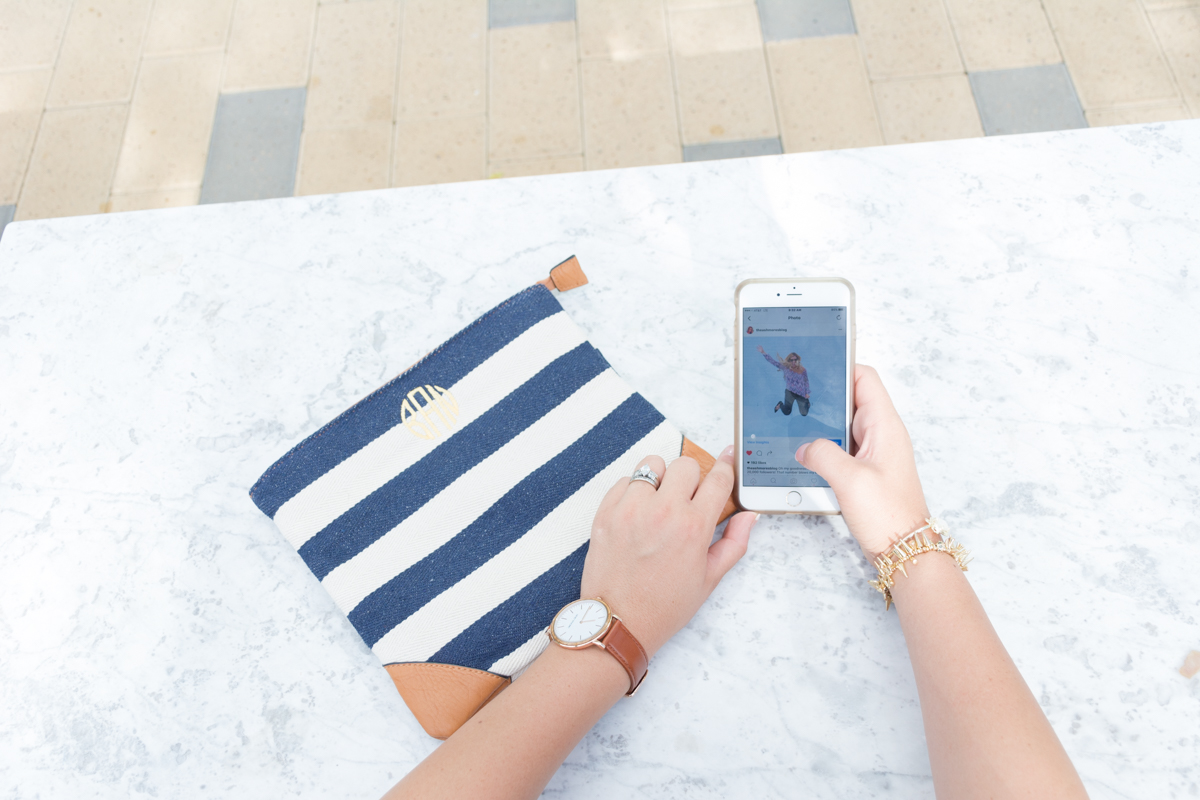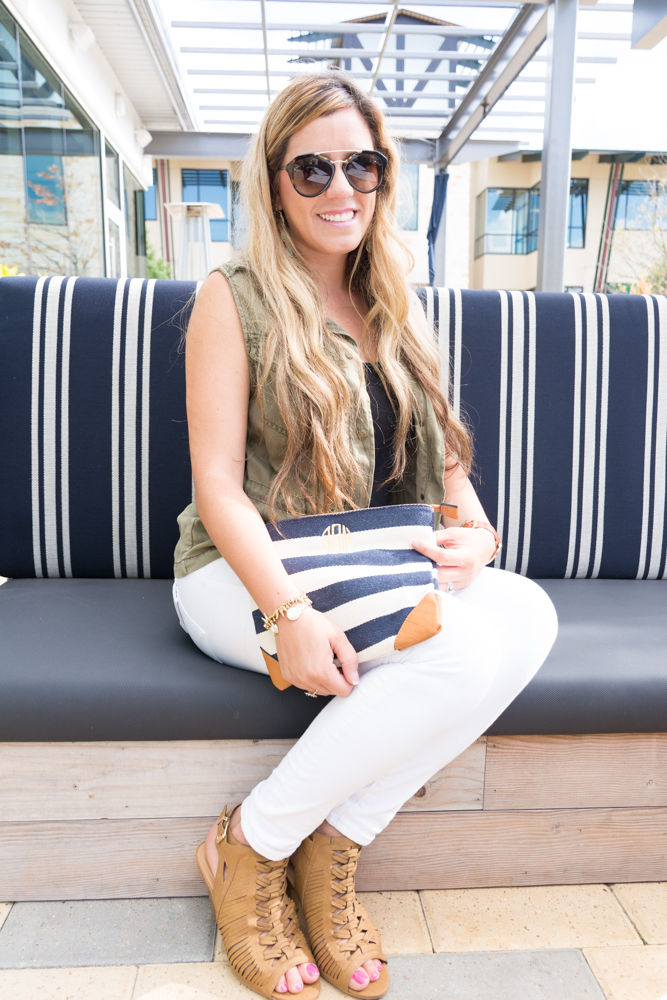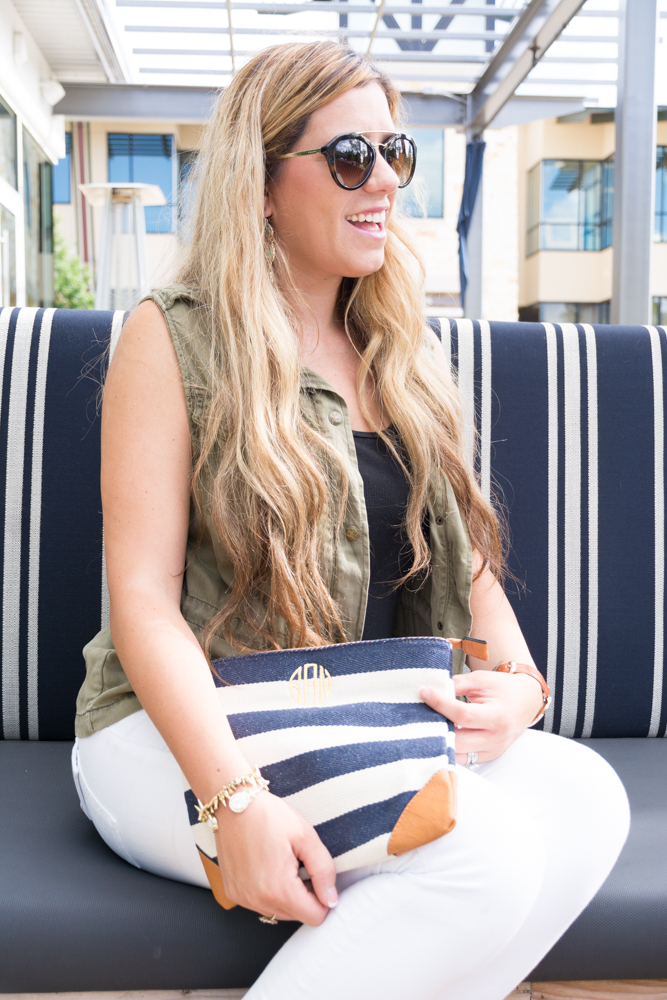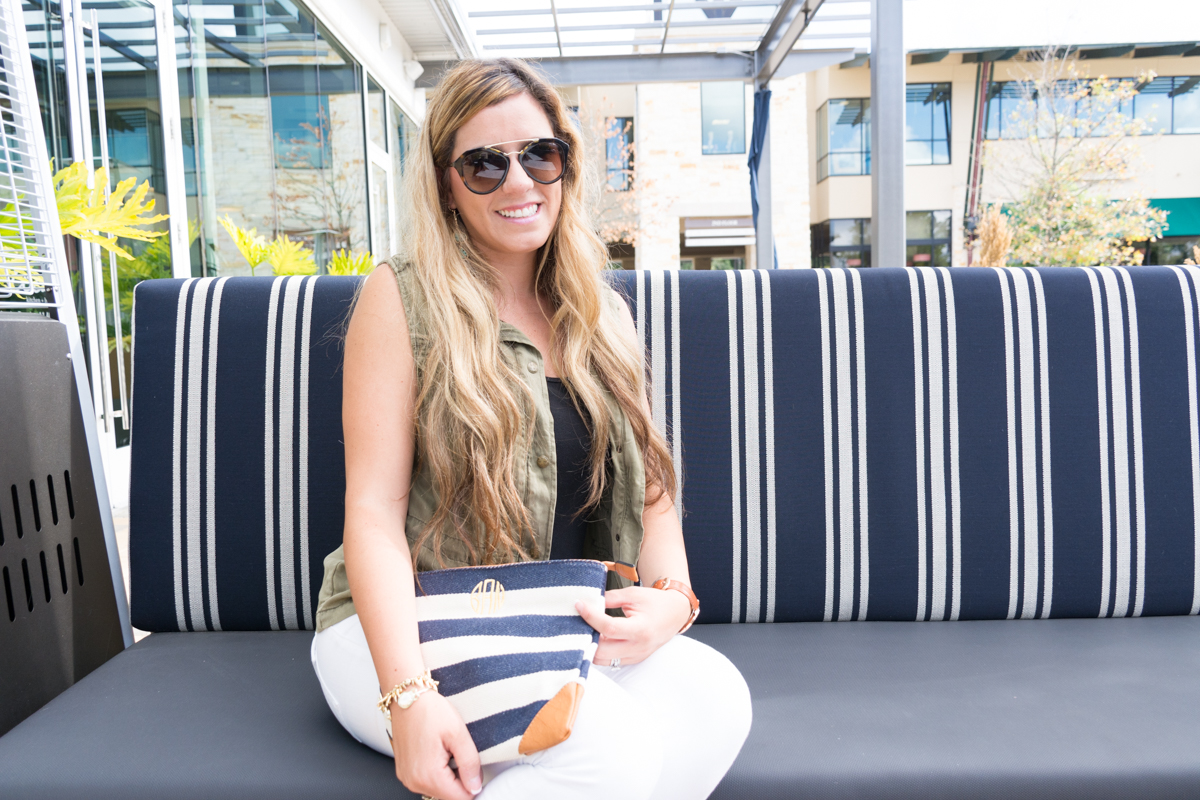 Clutch / Marshalls / Jeans / Shades / Watch / Shoes / Bracelet
Check out THIS post about how I juggle all of my roles.
Thank you so much for taking the time to read this post and supporting me! Love you all!
I would LOVE for you to join my Facebook blog group if you are a blogger! It's called I'm So Blogging This!