I have been wanting to share my adoption story for quite some time now. I believe everyone has a story to tell and that circumstances can make or break someone.
We all face trials. We all suffer pain. We all experience joy. We all get hurt. We all have a story to tell. Here is mine.
I was born September 28, 1984. I had a ton of dark hair.  Teri gave birth to me and then gave me to Jan and JC ( my mom and dad). She chose adoption for many reasons. One, she was only 16 at the time and was not able to support me financially. Two, she was not married nor had a boyfriend at the time. I was conceived during a one night stand. My mom offered to help Teri raise me but she wanted me to have a normal family… a mom AND a dad.
She did the only thing she knew to do. She chose life. Some told her to  take the easy way out and have an abortion. I can't even imagine the pain and heartache of giving up a child. It is one of the most selfless things a human being can ever do.
My childhood was great, I played sports, had an amazing family. I spent a ton of my time at my grandparents house. I remember in elementary school finding my birth certificate and my mom's name was not on it.
She then told me the truth about being adopted. I totally remember not being upset. It was almost like being adopted was normal. I wasn't treated any differently. My mom and dad were my mom and dad.
Teri was supposed to wait until  I was 21 to contact me. She could not wait and eventually made a phone call to me and was in my neighborhood one day. I was heading to an event for school. I was a sophomore. I distinctively remember passing her on my street. She was in a car full of people I did not know but as I drove by they all stared at me. It was the most bizarre thing. She called me and asked if we could meet at the school in my neighborhood. I said okay and did not call my mom to tell her what just happened.
We met. It was crazy. I couldn't believe I was staring at the face of the woman who gave me up for adoption. I didn't think we looked alike. We were about the same height but that was all.
We hugged and then I was on my way. She then drove back to Dallas with her family. I called my mom and told her what happened. After that moment Teri and I started a relationship. We talked on the phone and then she came to my HS graduation 2 years later. After I graduated  I went and stayed with her and her then husband for a few days! It was so strange sleeping in her house but also kind of cool. Her husband had a daughter some years younger than me and we got to hang out. Teri and Chuck took me to a college I was thinking about attending in Dallas and then it turns out I was accepted to that college and started 2 months later!
I would see Teri on the weekends and spend the night occasionally. I did my laundry at her house and got really close to her sister. They were amazing to me. SO kind and giving. They helped me financially my first 2 years of college.
I remember the day I brought Jerod to Teri's apartment. She made him a sandwich and put Doritos in the middle and smashed it hard with her hand. It was so funny and Jerod loved her.
She was loud, smoked cigs, had cats, didn't care for fashion, but loved me so so so much. I knew it from the moment I met her. She was obsessed with me. I loved her too.
She came to my wedding, Oakland's baby shower and  then after Oakland was born. She LOVED Oakland. That was her grandson. Her pride and joy. He knew her for 4 years. She developed lung cancer in 2013. It hit her hard and fast. She wanted SOOOO badly to meet and hold Ainsley. She got to do that the month she died. She held Ainsley ( barely) in October 2013. Ainsley was 2 months old and Teri was so fragile and skinny it took everything she had to hold my newborn. This was hands down the hardest thing to watch.
We said our goodbyes and I made sure she knew how much I loved her and how amazing of a woman she was and also mentioned how much God loves her. She died on Halloween later that month. Oakland was an Indian and Ainsley was a sheep, we were trick-or-treating and then I get the call from Debbie. I knew at the moment I saw her name  that she was calling to tell me Teri had passed away.
I attended her funeral and that's where I found out more about Tommy, my birth father. I knew he lived in Louisiana and that he had other children. I contacted him on Facebook and never heard back. I figured he wanted nothing to do with me or maybe he was not able to find the words to say to write back..
Well eventually one of his cousins( I think) emailed me and said she knew how to contact him. I texted him and he texted me right back. We texted for about a year probably every day. He ordered a DNA test and it came back 99.9% that he was my birth father.
He came to The Woodlands to meet my family. This was all God. I met some of my siblings. We talked, we look similar but I am taller. 😉 haha
We went to New Orleans to hang with him and his family the next summer. THIS hurt some of my family. My grandmother found out and was devastated..she chose to not talk to me or see my kids and I for about 6 months.
This was extremely hard because this was my grandma, the one I was VERY close with, the one I lived with for a while, the one I spent almost every weekend with.
ONLY God could restore this hurt and pain she felt. I felt horrible but knew in my heart that I needed to meet Tommy. God did the rest.
I am so grateful that everything was restored, my grandmother and I talk now and I am so thankful to be adopted. God is so good y'all and he used this for His glory. I never ONCE blamed God for Teri giving me away.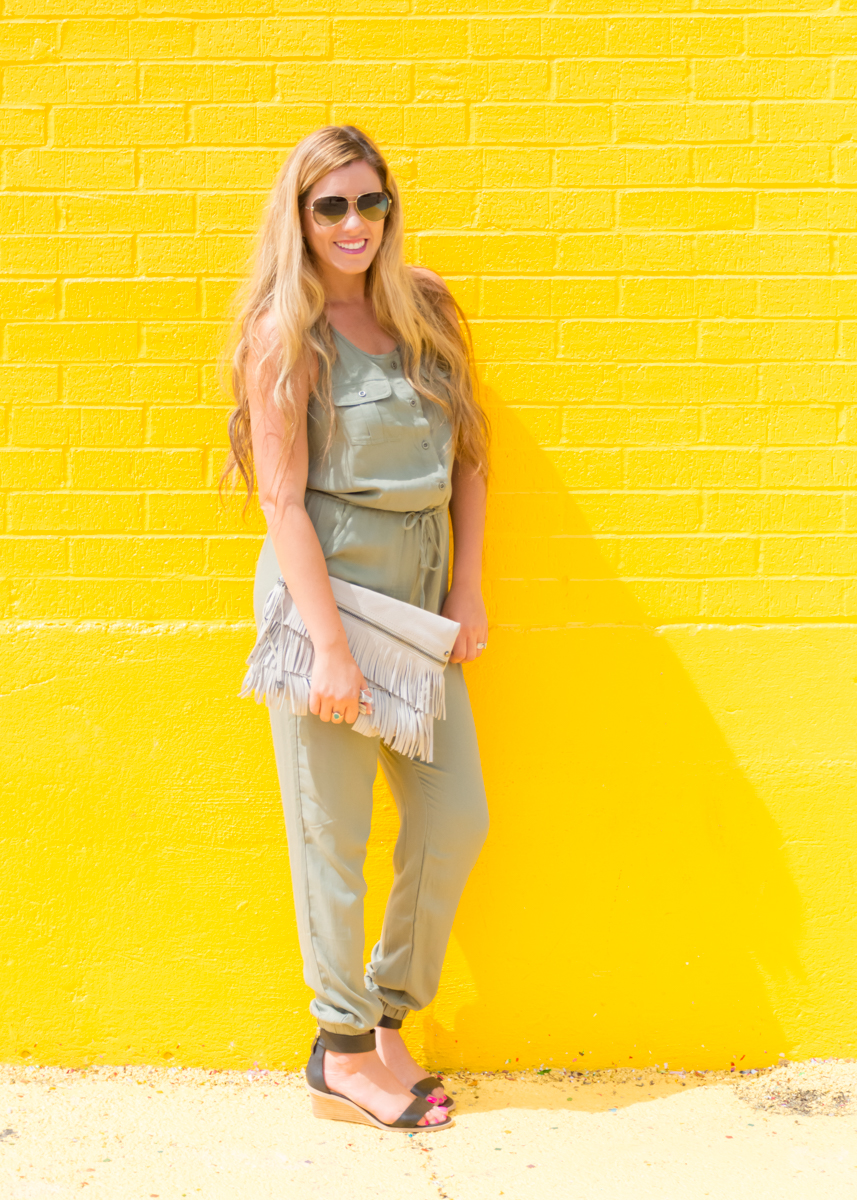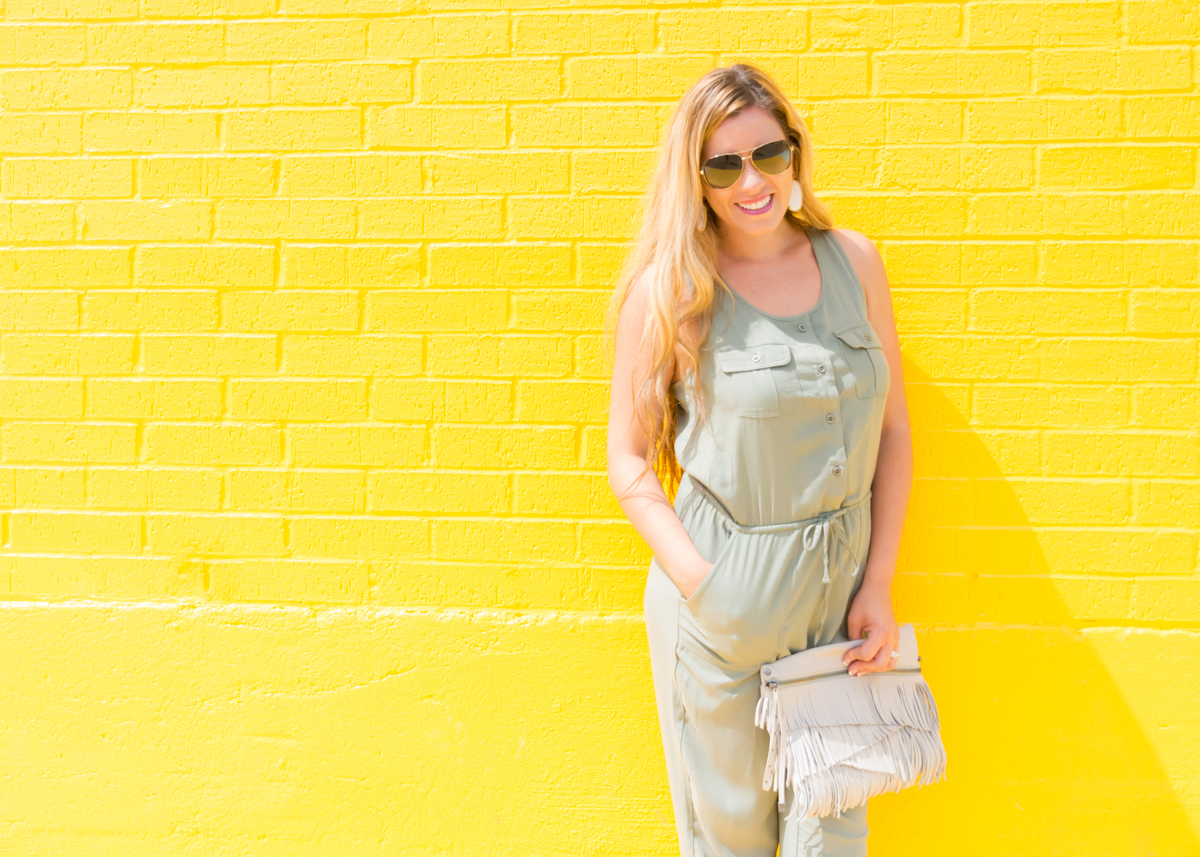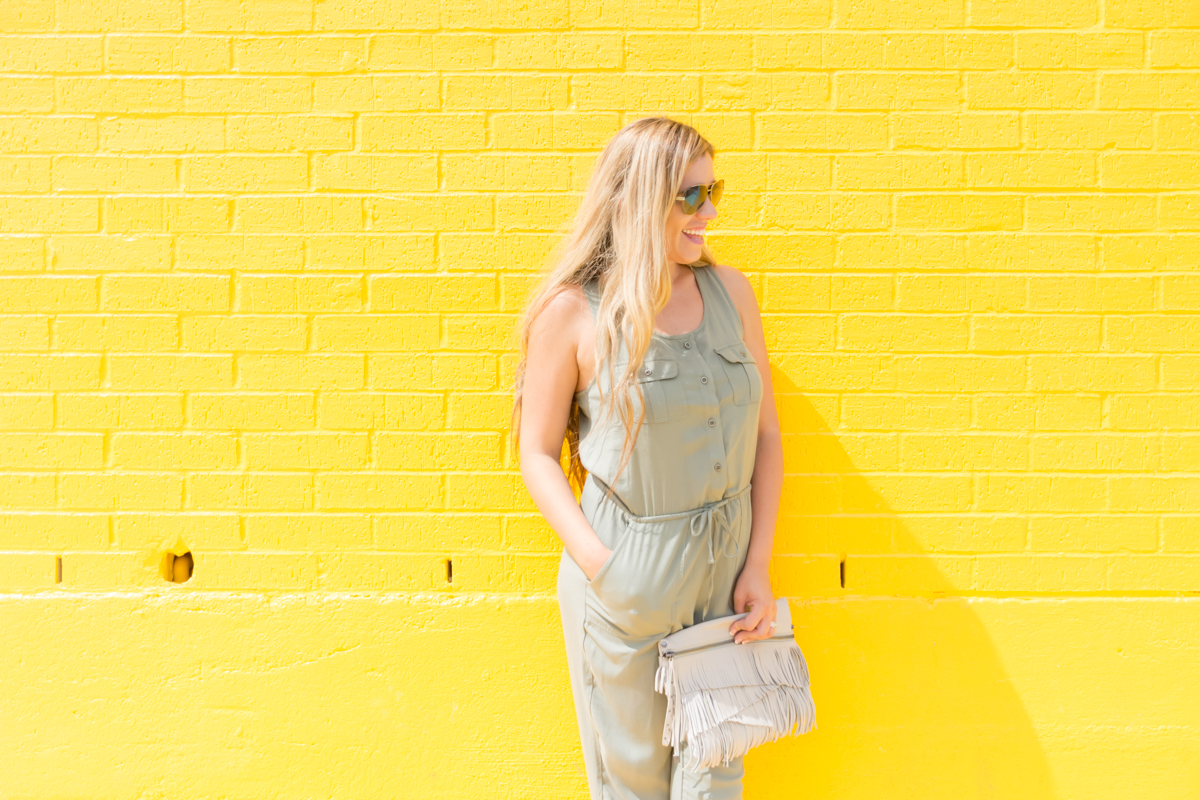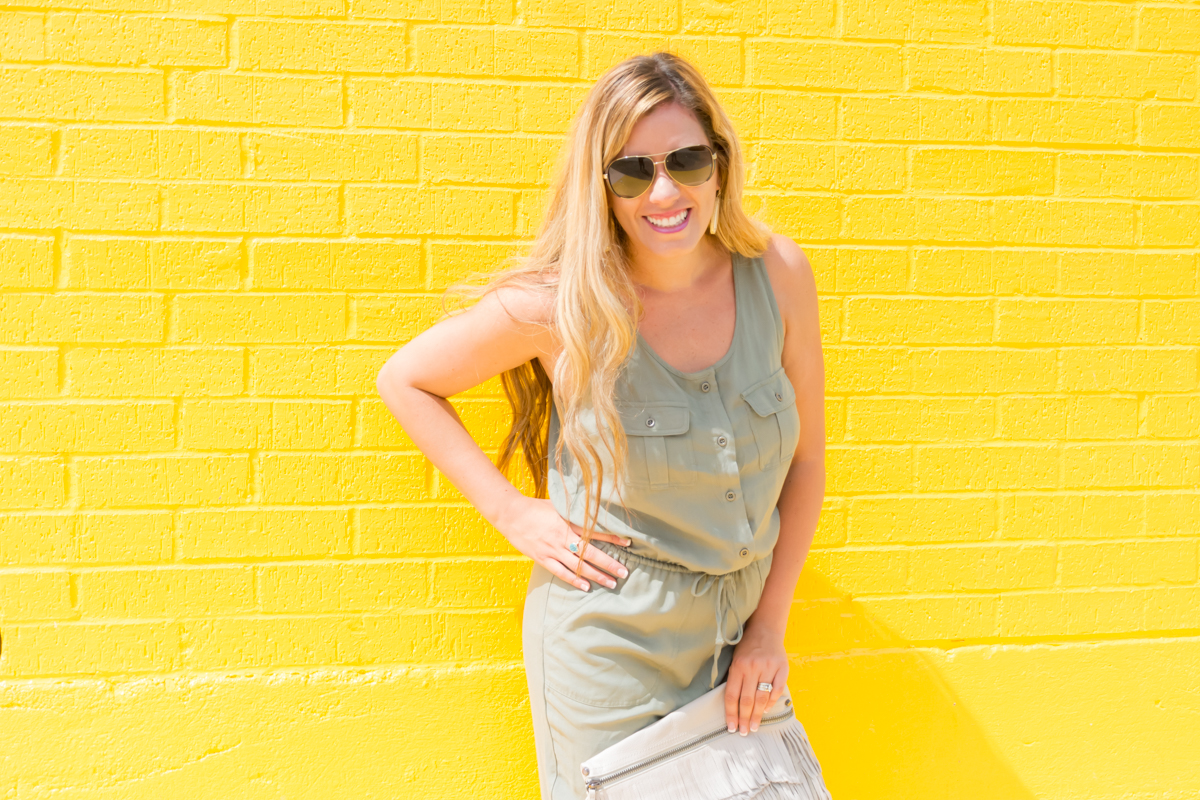 It's who I am.  I am adopted and praise God for that.
Jumpsuit: Ruby Claire Boutique
Clutch:Botkier
Shoes: Elaine Turner
Photos: Nectar Tyson