Ainsley has hit the age where she no longer needs a crib. As sad as that sounds it also is exciting! I always knew I wanted her to have white furniture. My in laws were so kind enough to give us two white dressers that they already had.
We found Ainsley's twin bed at Pottery Barn Kids. You can see it here ! It's so cute and perfect for her room. I love that it comes with over sized wooden knobs. This bed was so easy to assemble and thanks to my husband for putting it together!
My sweet mother in law sewed the curtains by hand for her!!! They turned out just the way I wanted! Lined with pom poms!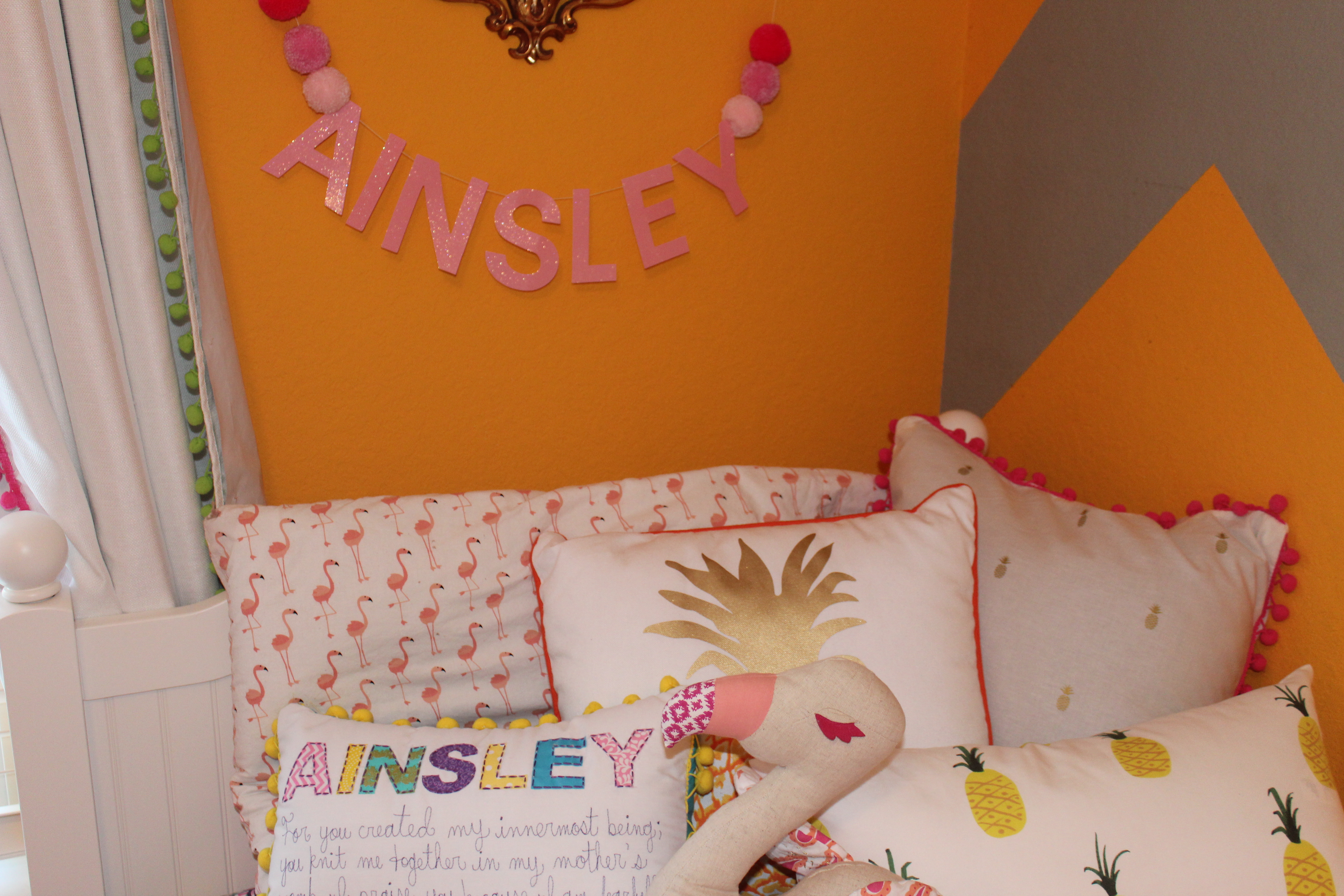 I LOVE her bedding so much and I am so thankful it was also a gift! See the full details here! I always wanted my little girl to have Pottery Barn bedding and we are so blessed she was able to get this all as a gift from some family members!
I love mixing prints and that is also what I did in her room. There are florals, pom poms, glitter, flamingos, pineapples and all things bright and a lot of pink!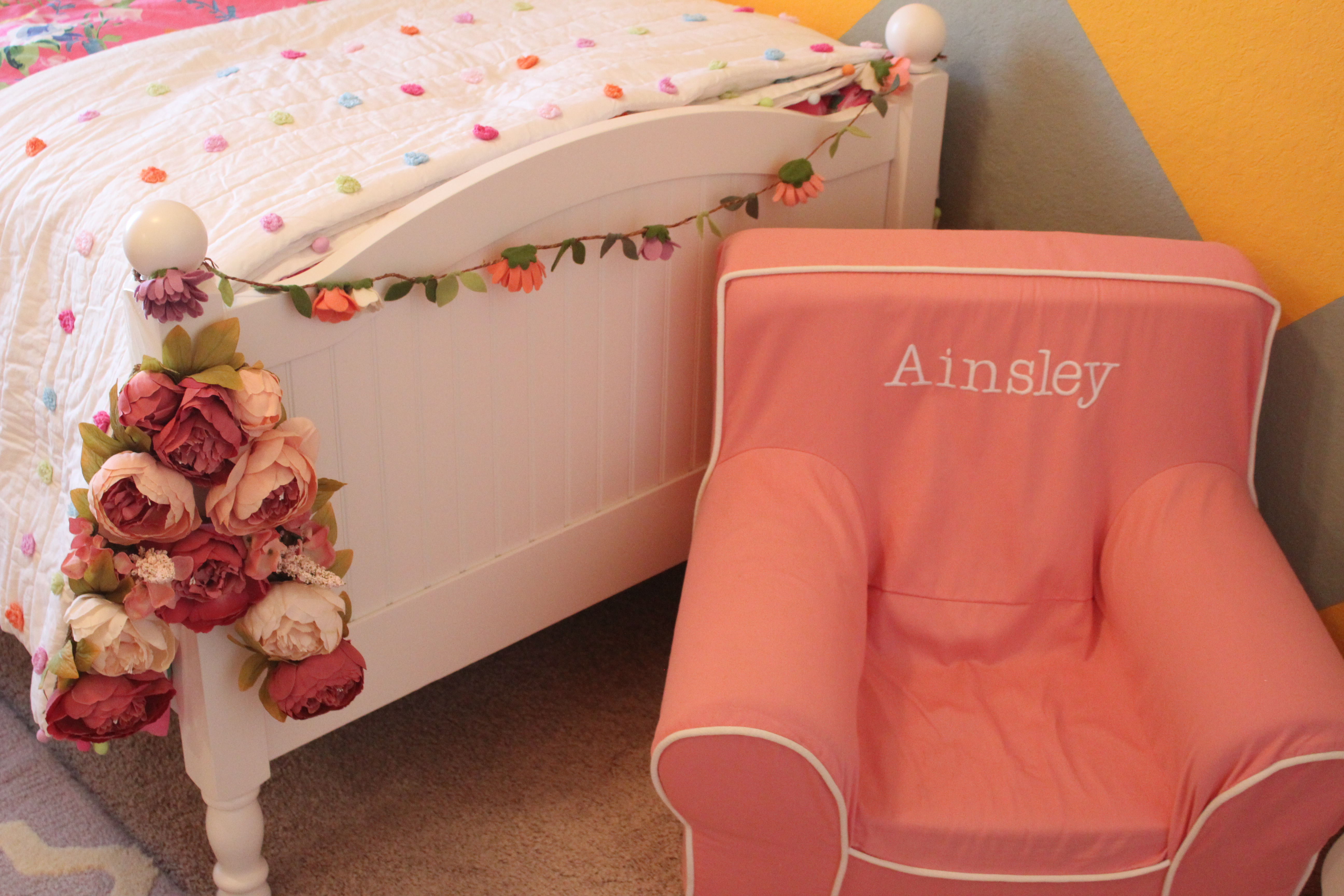 Floral hanging A: c/o The Secret Garden Shoppe
The floral Garland: c/o Enchanted Bow Shop
This flamingo   looks so cute on her bed! Plus I love flamingo anything so had to incorporate into her decor!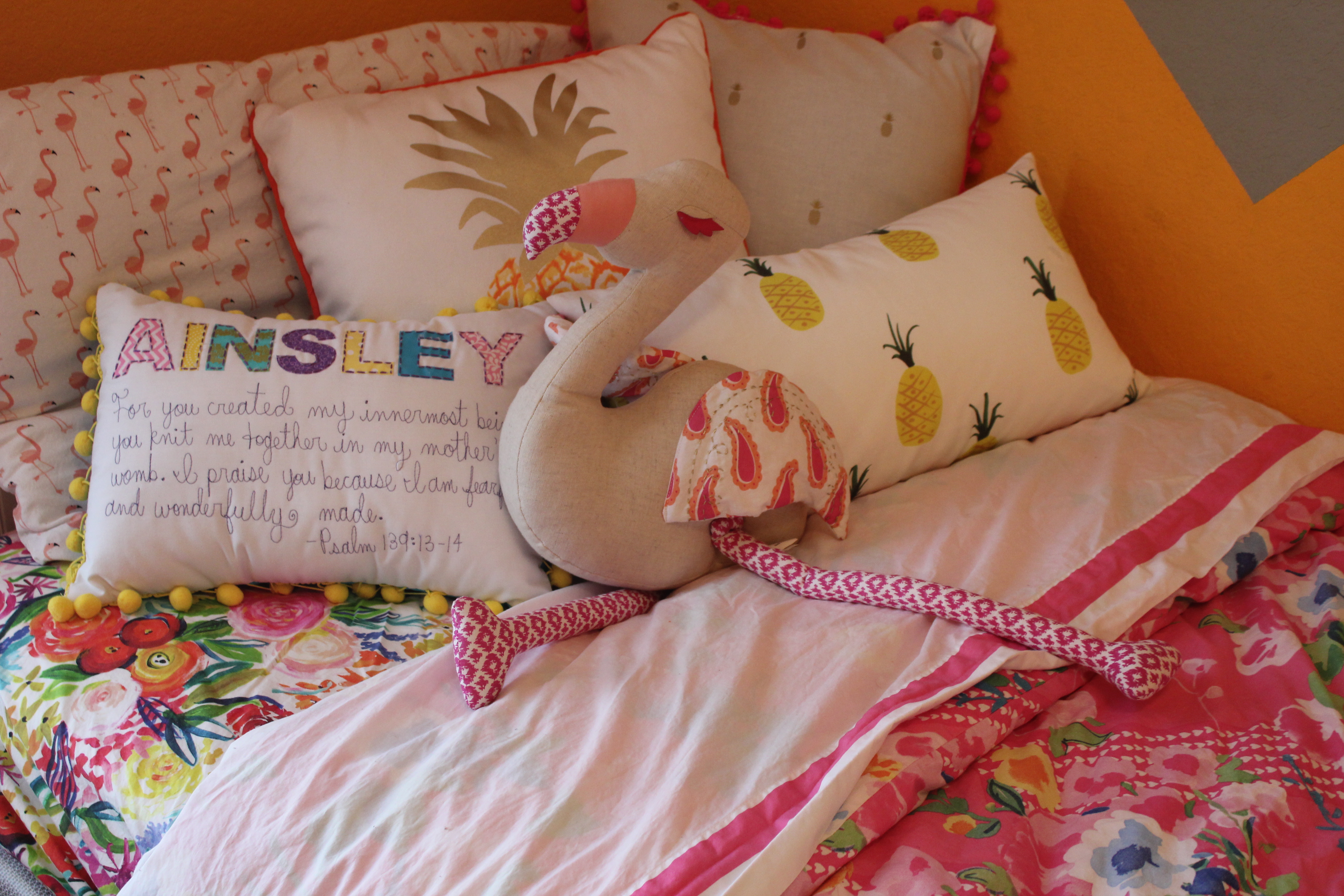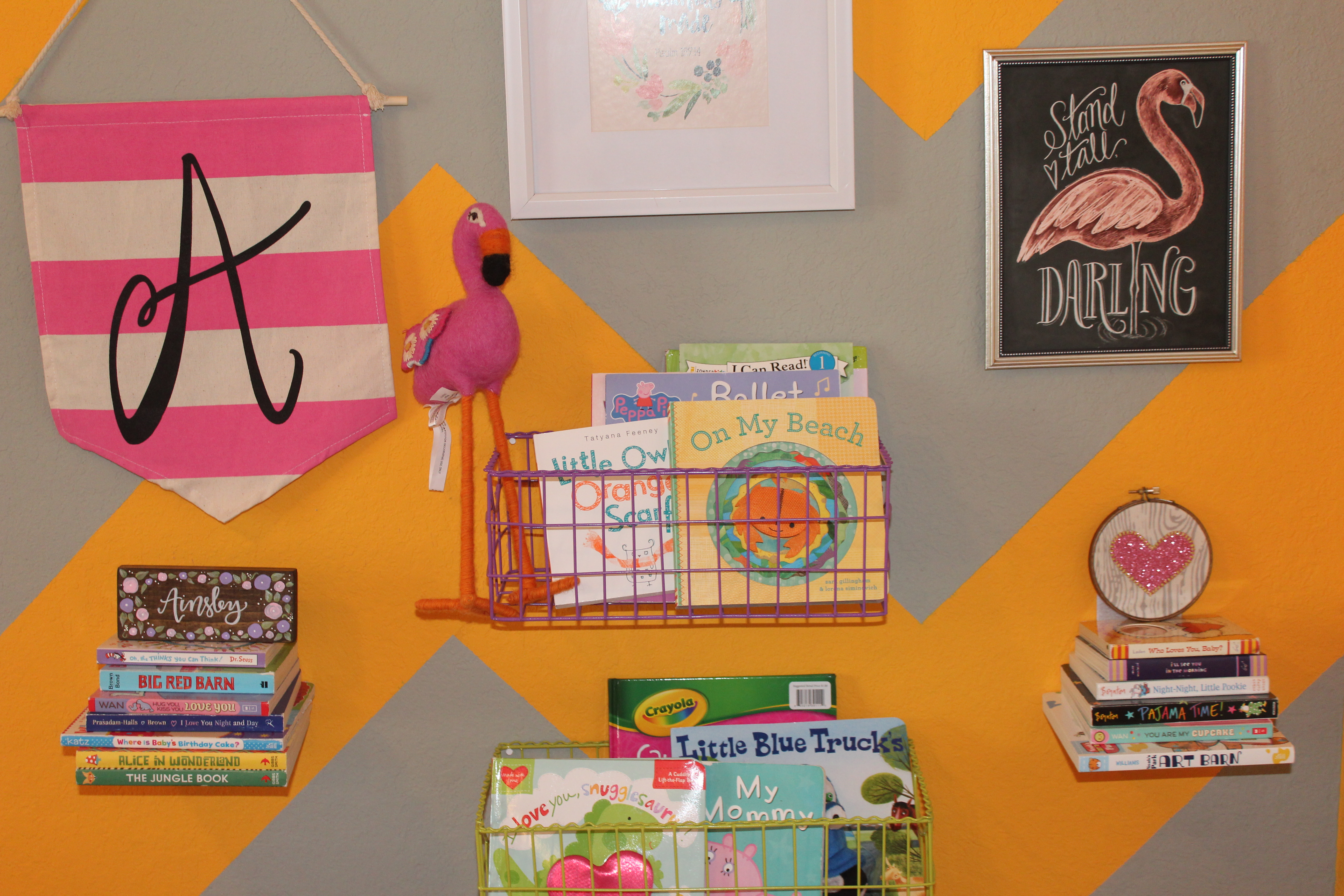 I loved creating this reading area! I used silver book holders from The Container Store and these wire bins were from Hobby Lobby!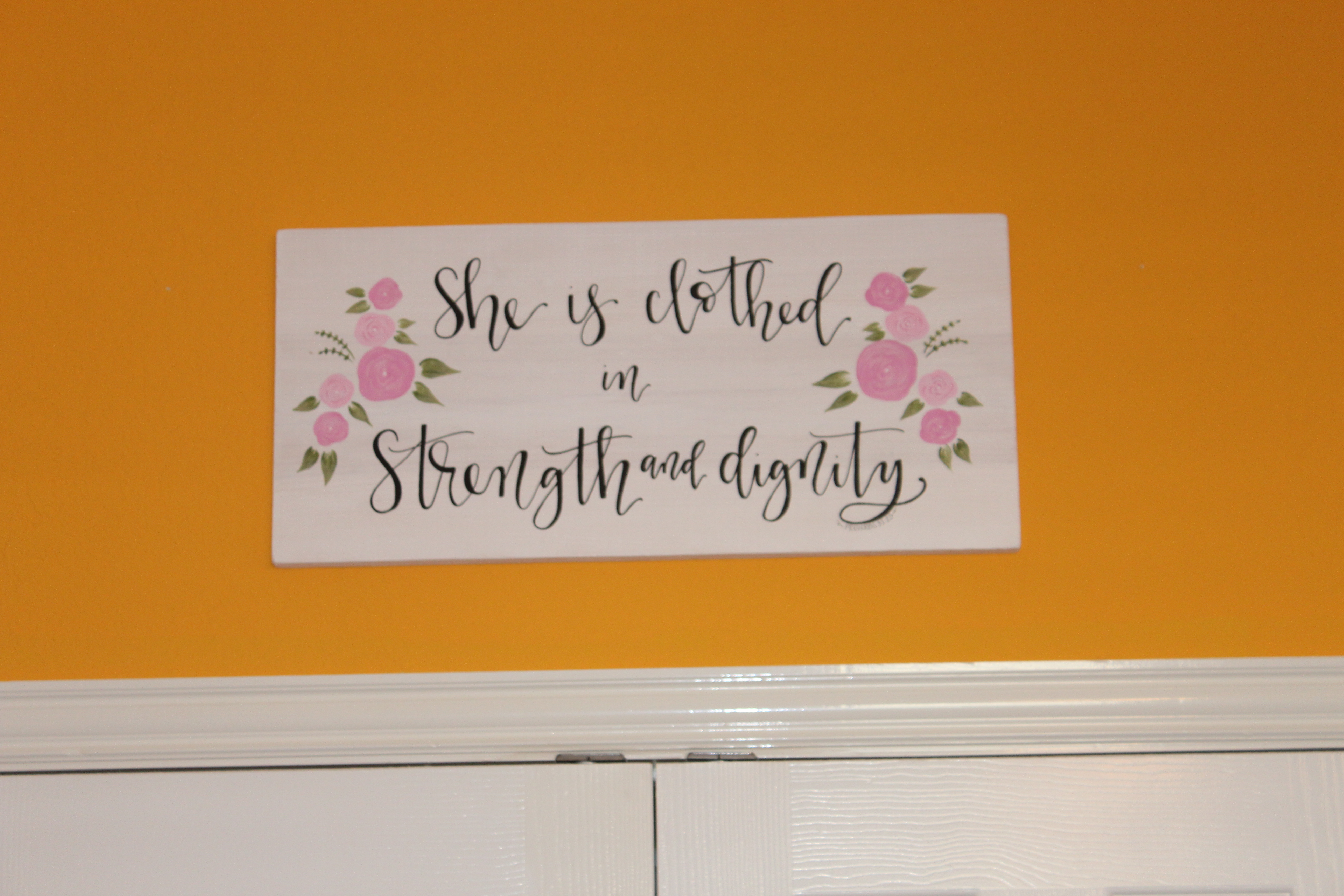 This beautiful piece of art was made by one of my favorite small shops AMB Home Design!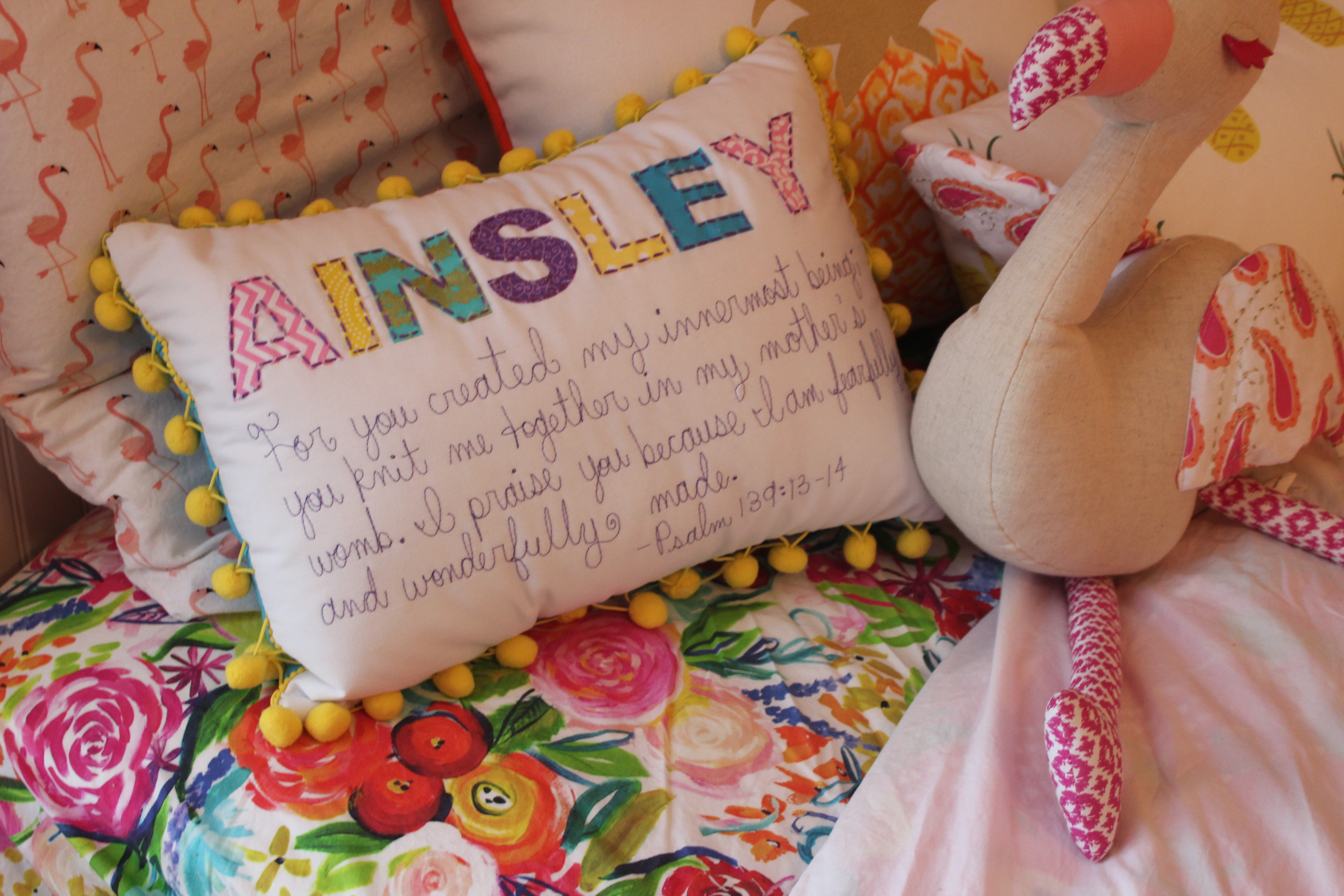 This Ainsley pillow is gorgeous and handmade from an adorable Instagram small shop! You can snag one for 25% off using code ASHMORESBLOG!! These floral sheets were custom made from another precious Instagram shop called Stella & Lu!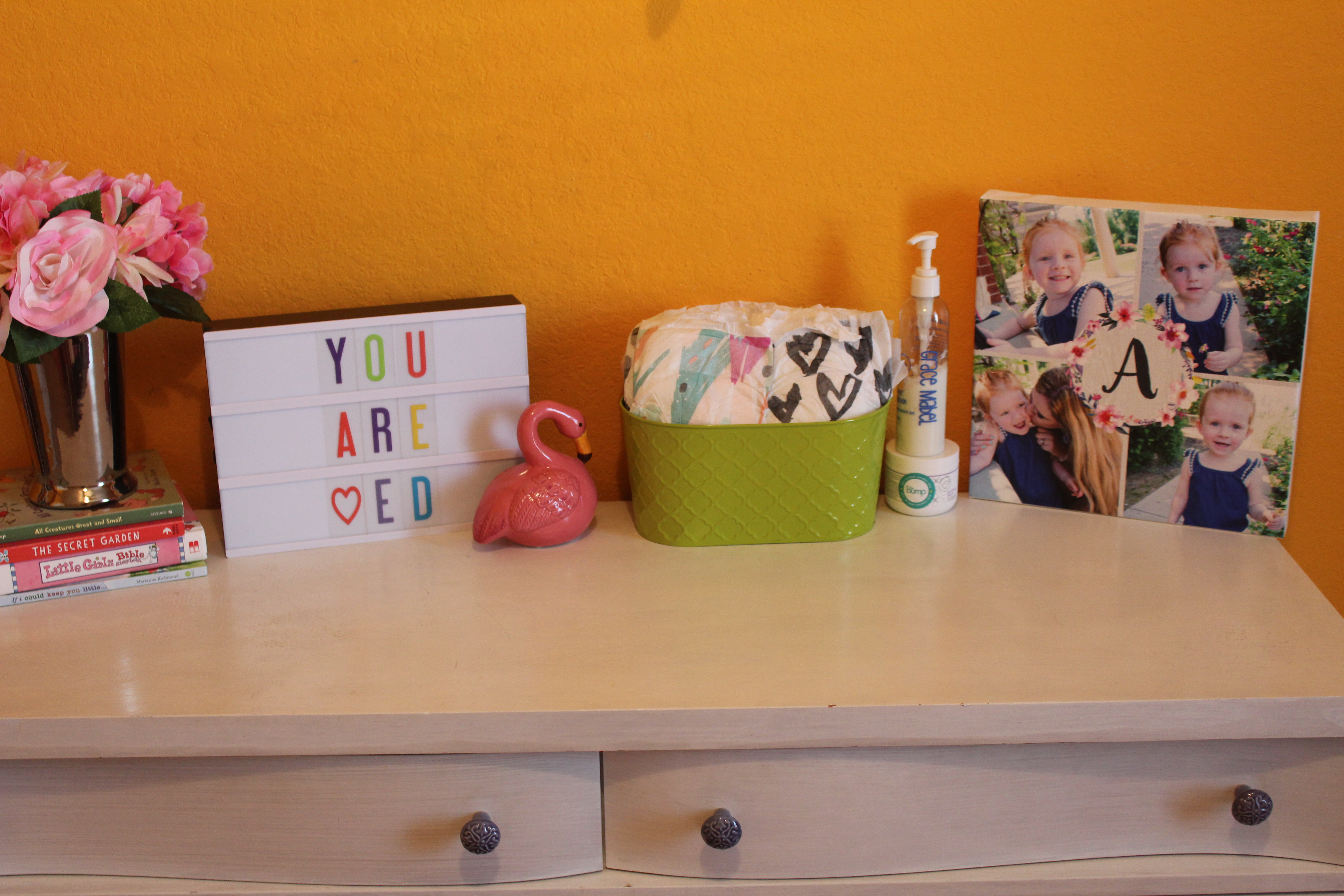 Diapers: c/o Parasol /Canvas: c/o Tiny Prints /Lotion: c/o Grace Mabel /Lightbox: c/o My Cinema Lightbox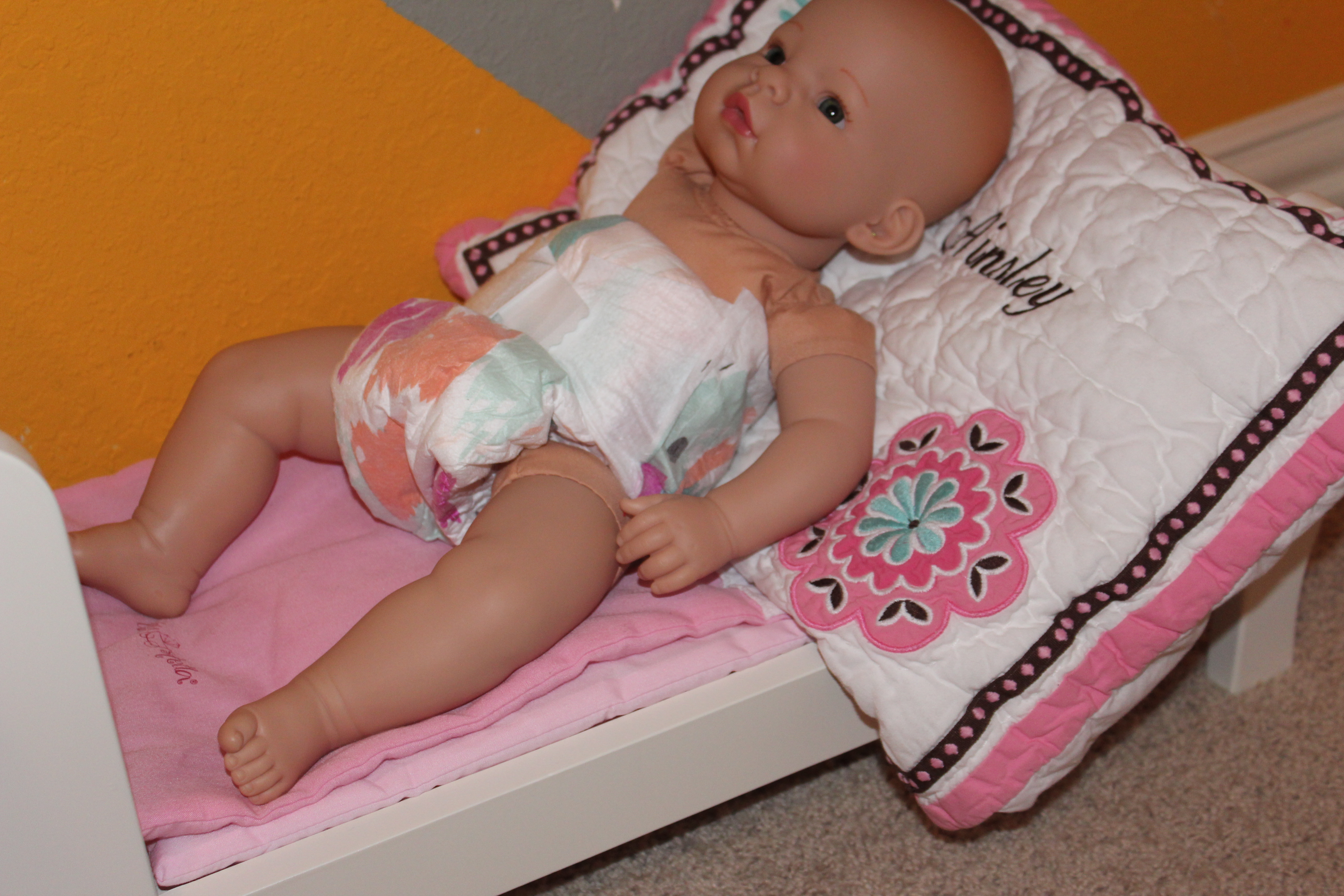 This is her favorite doll, it's a Bitty Baby from American Girl Dolls, this crib is perfect for her, and her Parasol diapers fit just right! HA!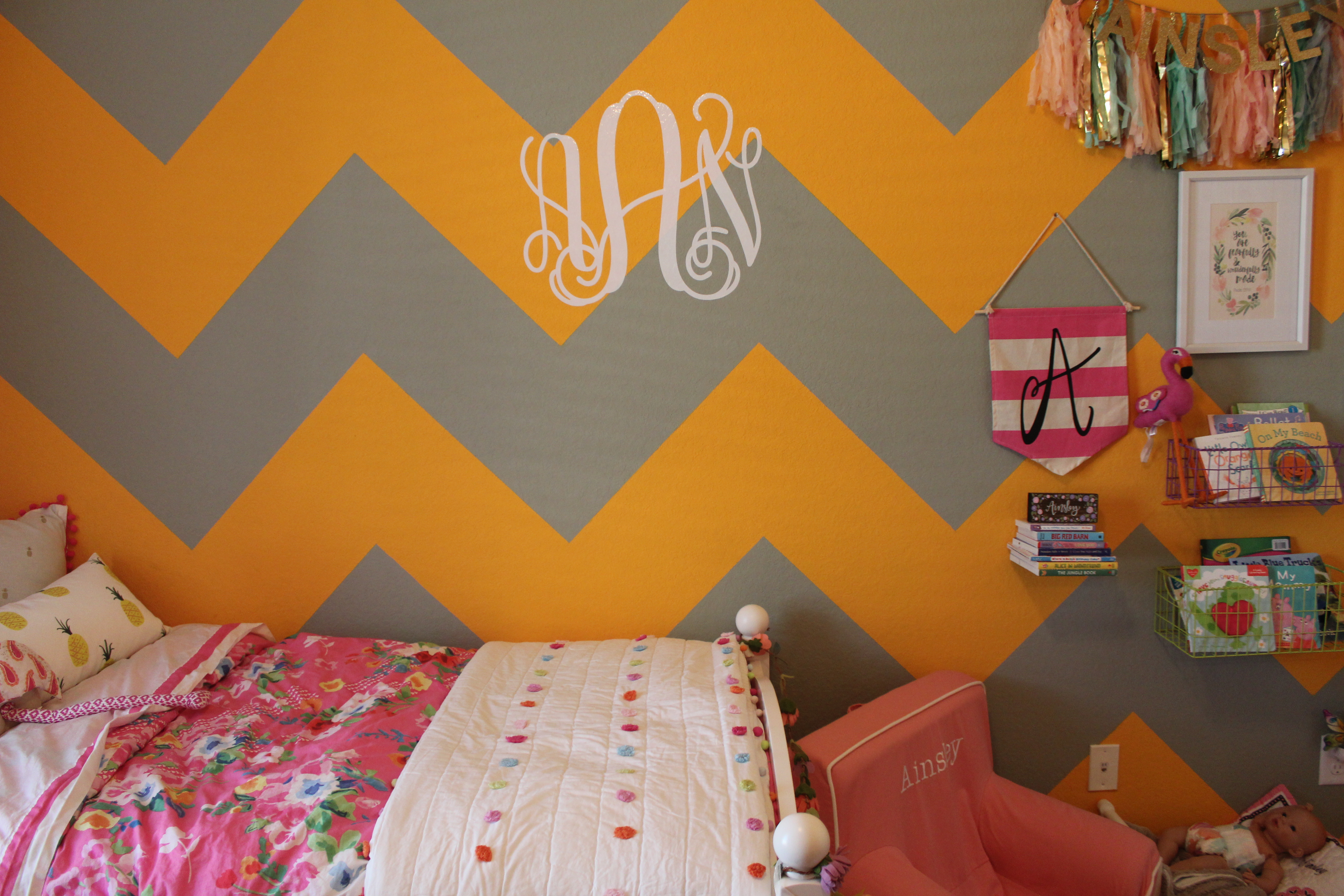 Tassel garland: c/o Northstar Balloons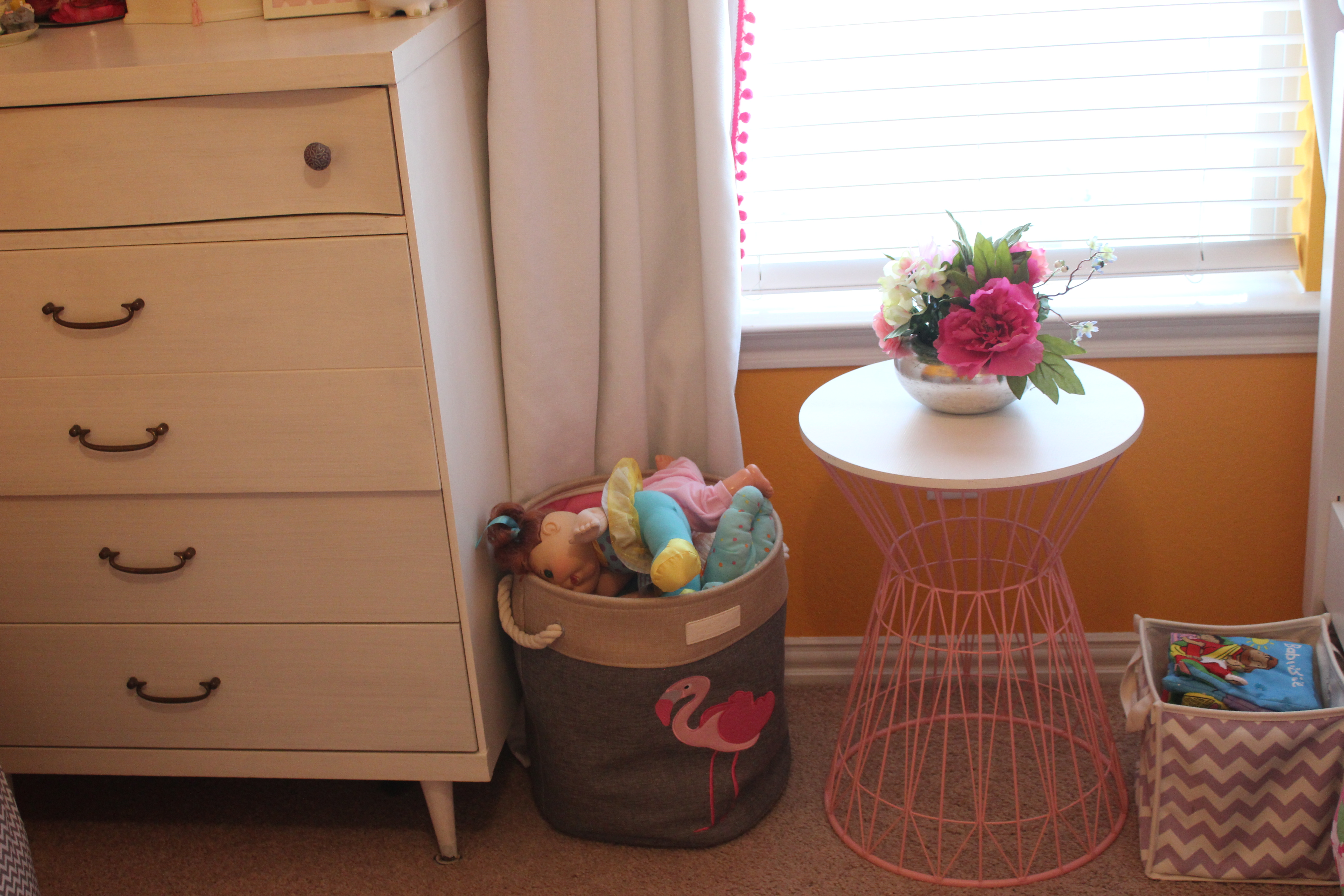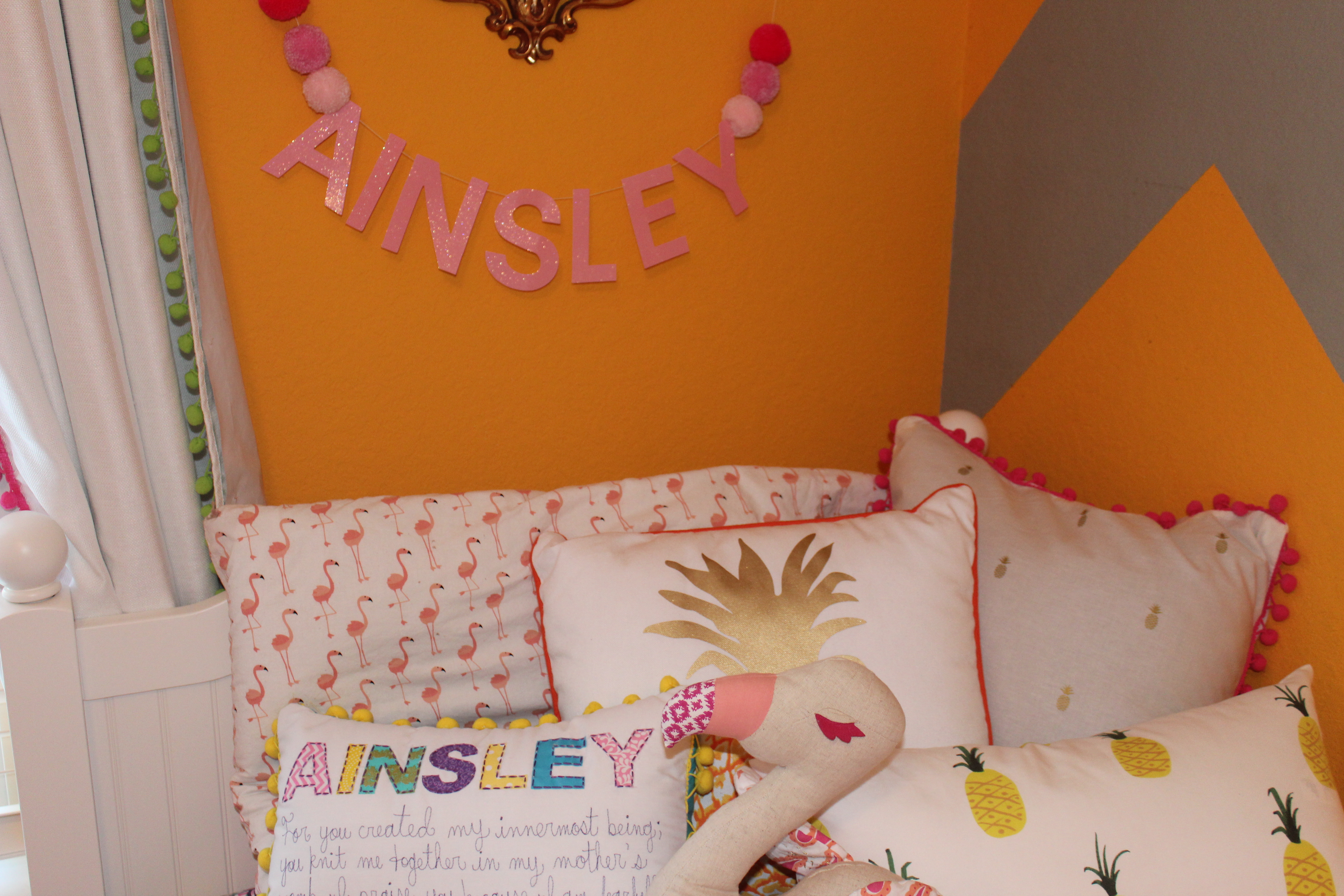 Ainsley banner: c/o Hooray Everyday / Pineapple long pillow: c/o Minted / Flamingo Pillowcase & pom pom pineapple pillow: c/o Ahoy Boutique
Her flamingo pillow case is so adorable!!!!!!!!!! You must check out Ahoy Boutique on Instagram!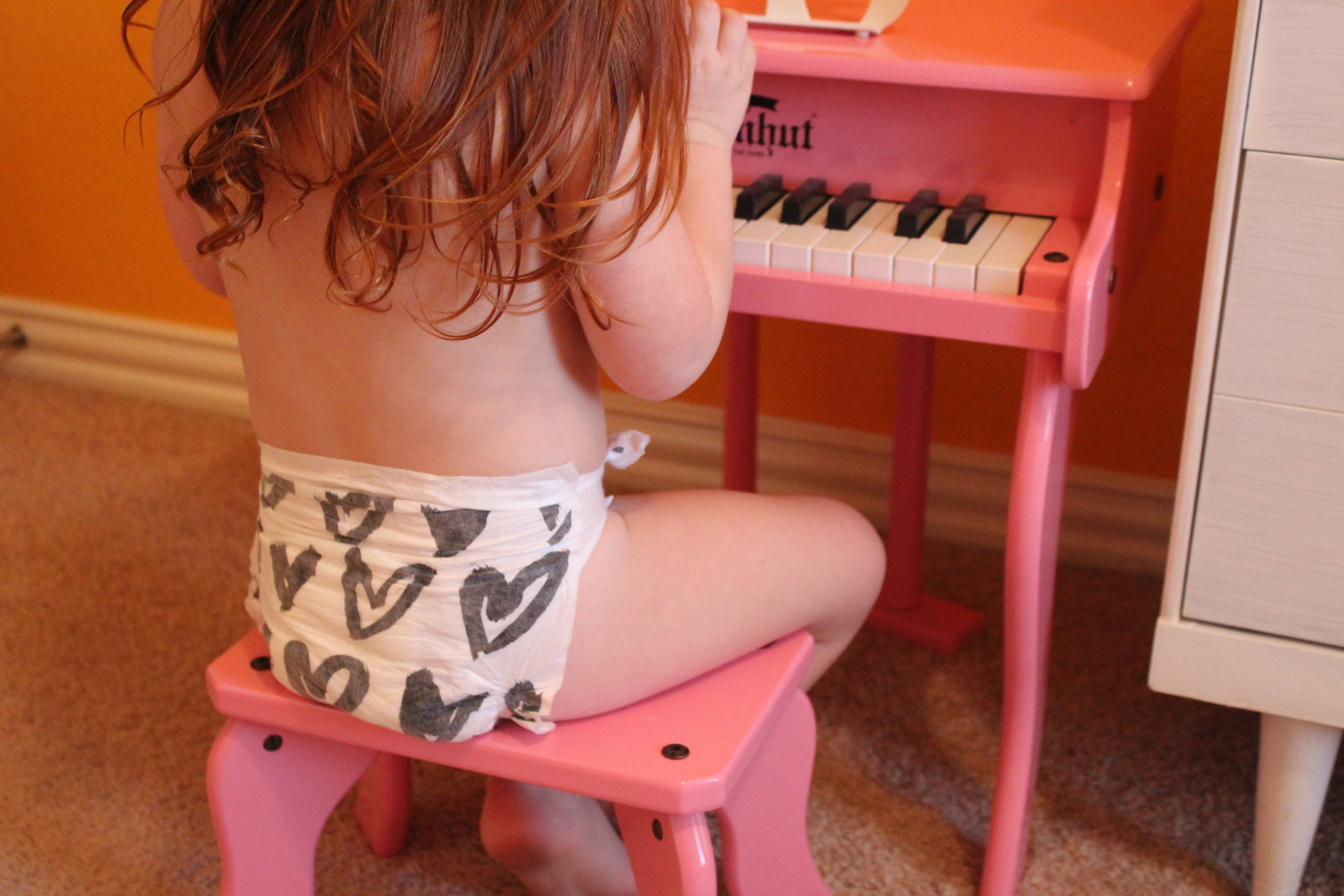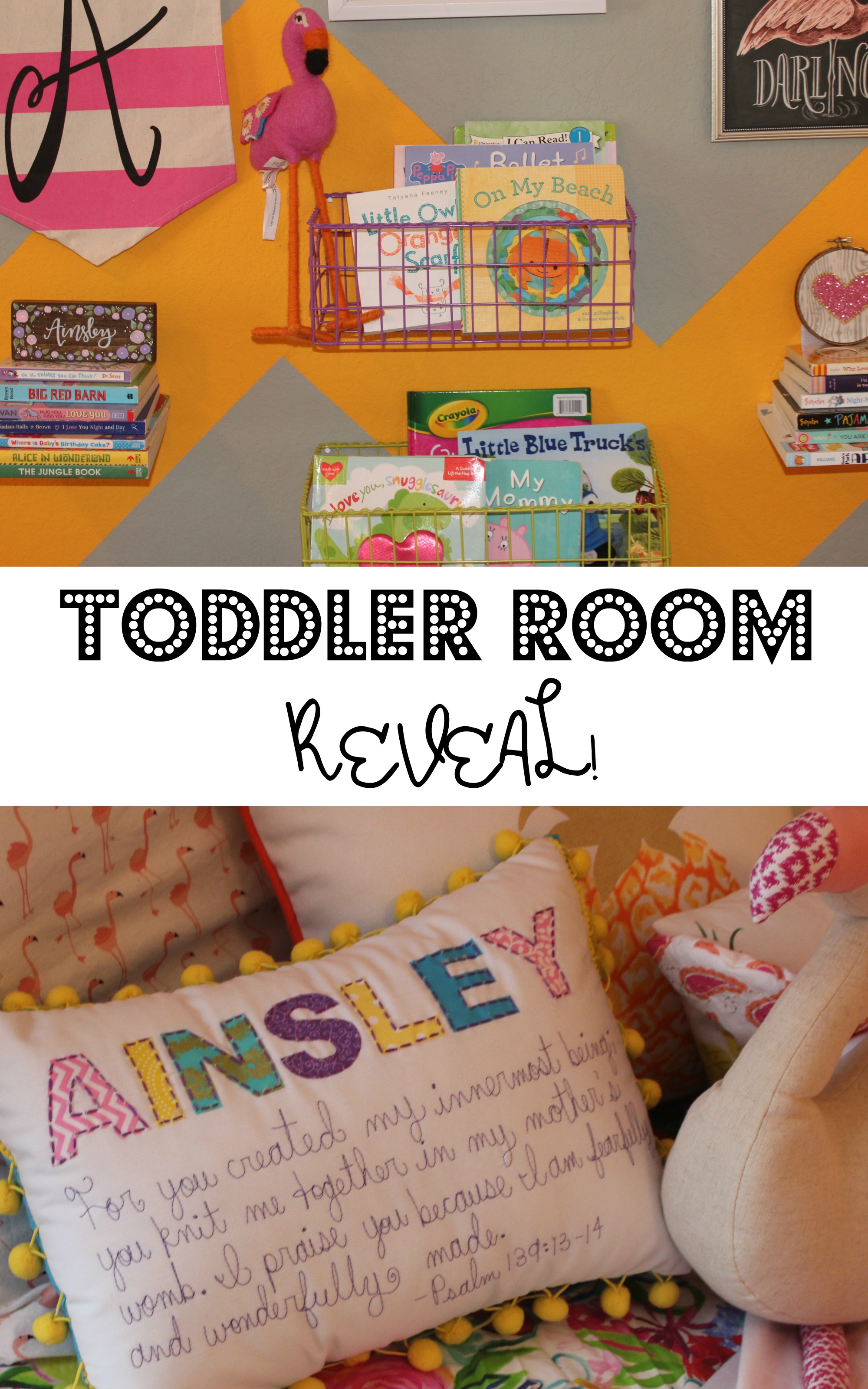 Thanks so much for stopping by and taking a peek into her new room! I hope you like it as much as I do! XOXO