A big thank you to The Hair Bow Company for sponsoring this post!!
When Oakland was born he was the sweetest little boy. He was so gentle, obedient, cuddly, and would literally do whatever he was told.
Fast forward to Ainsley. This little girl is wild, stubborn, hard-headed, and hates not getting her way. On the other hand she has the biggest heart for family and friends, she is so sweet, so personable, and really loves life!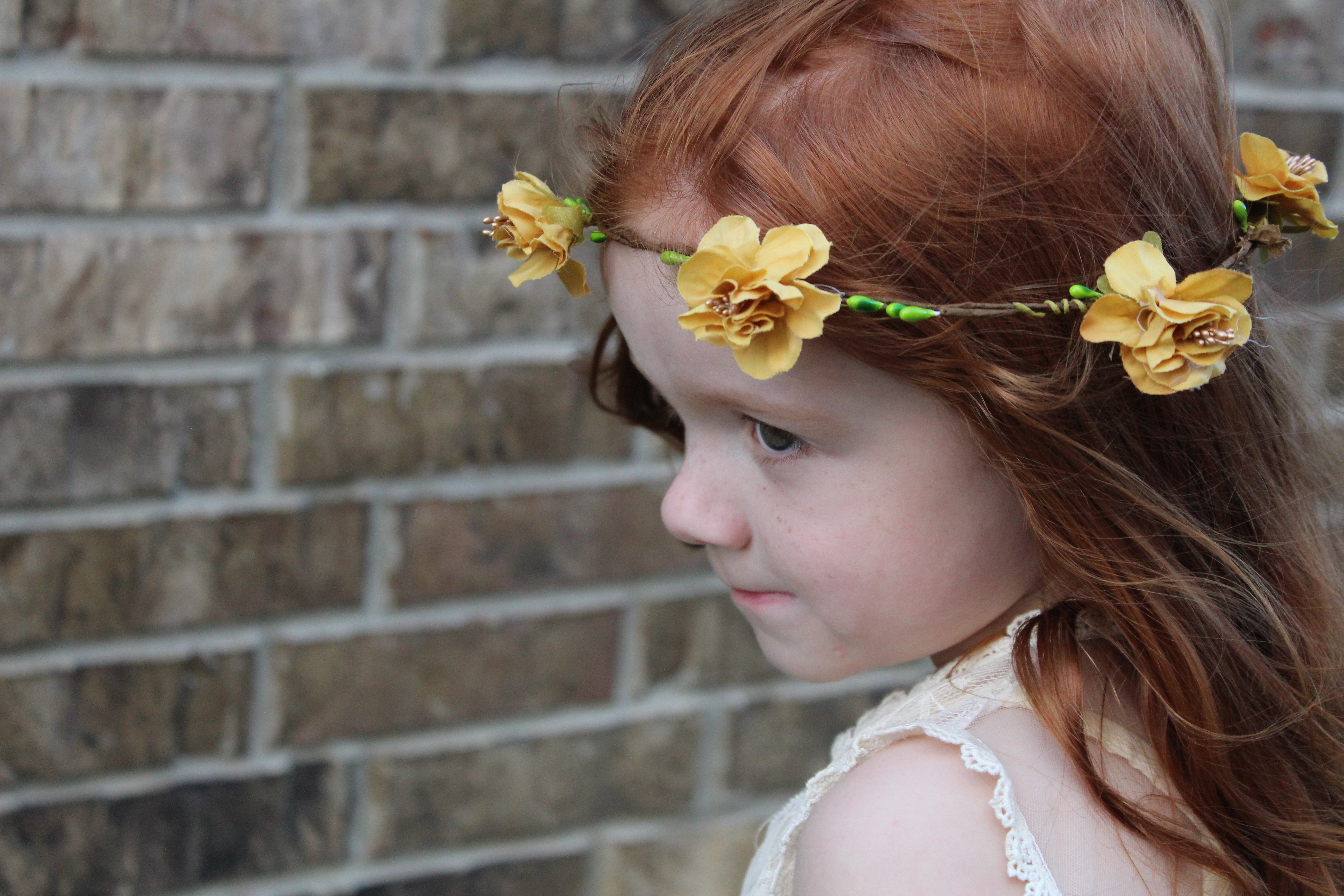 She has given me a run for my money for sure. Parenting her has been totally different than parenting Oakland.
She can't stand being told no. She will scream, fall on the floor, and respond with the biggest temper tantrums. I have learned that the way I respond plays a huge role in the outcome.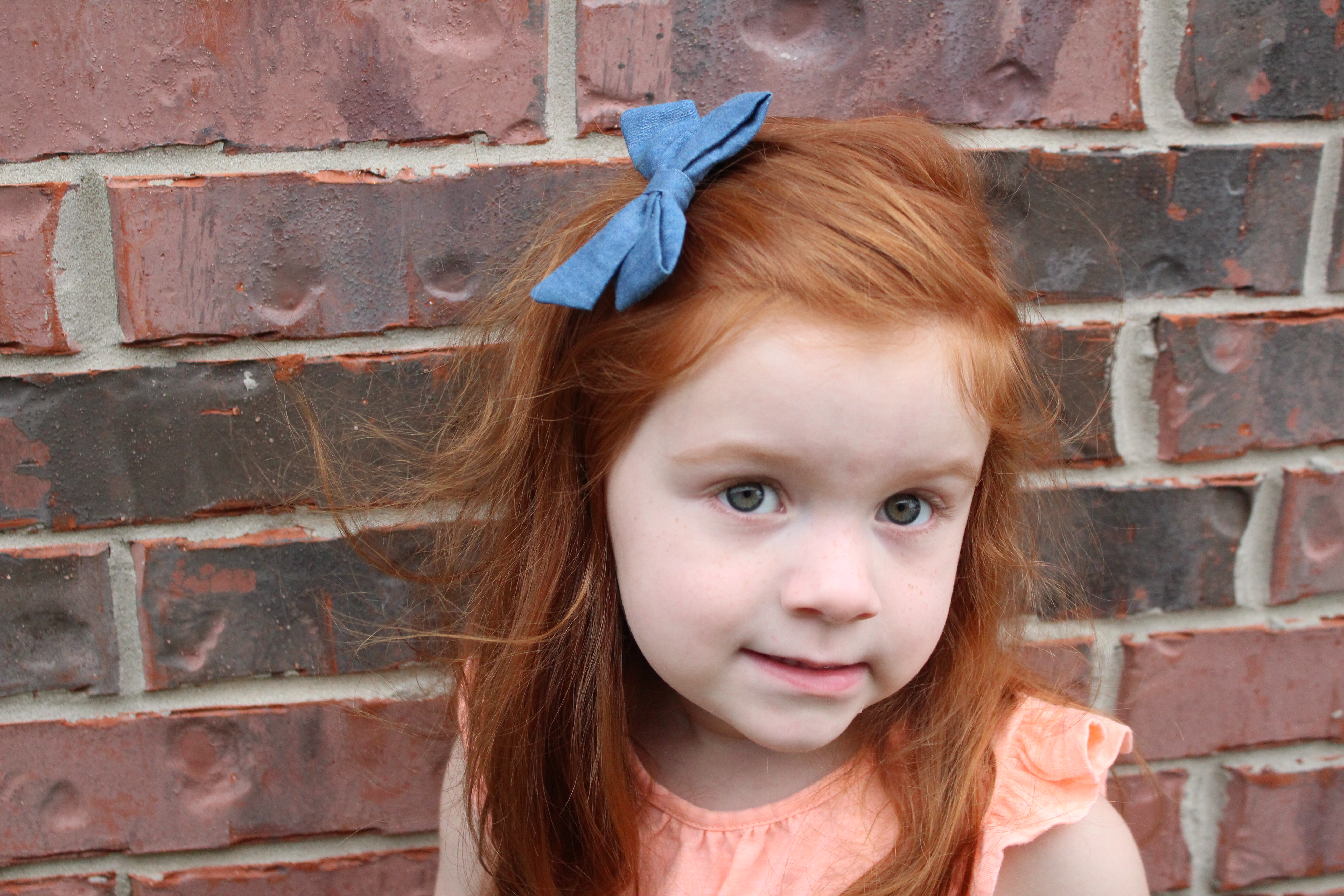 When she throws a huge fit I have to calmly respond to her and get down on her level. Even when I respond calmly she still seems to get mad and will continue to yell back. If I were to yell back it would only make the situation worse. She needs her mommy to hold her and explain to her that it's going to be okay.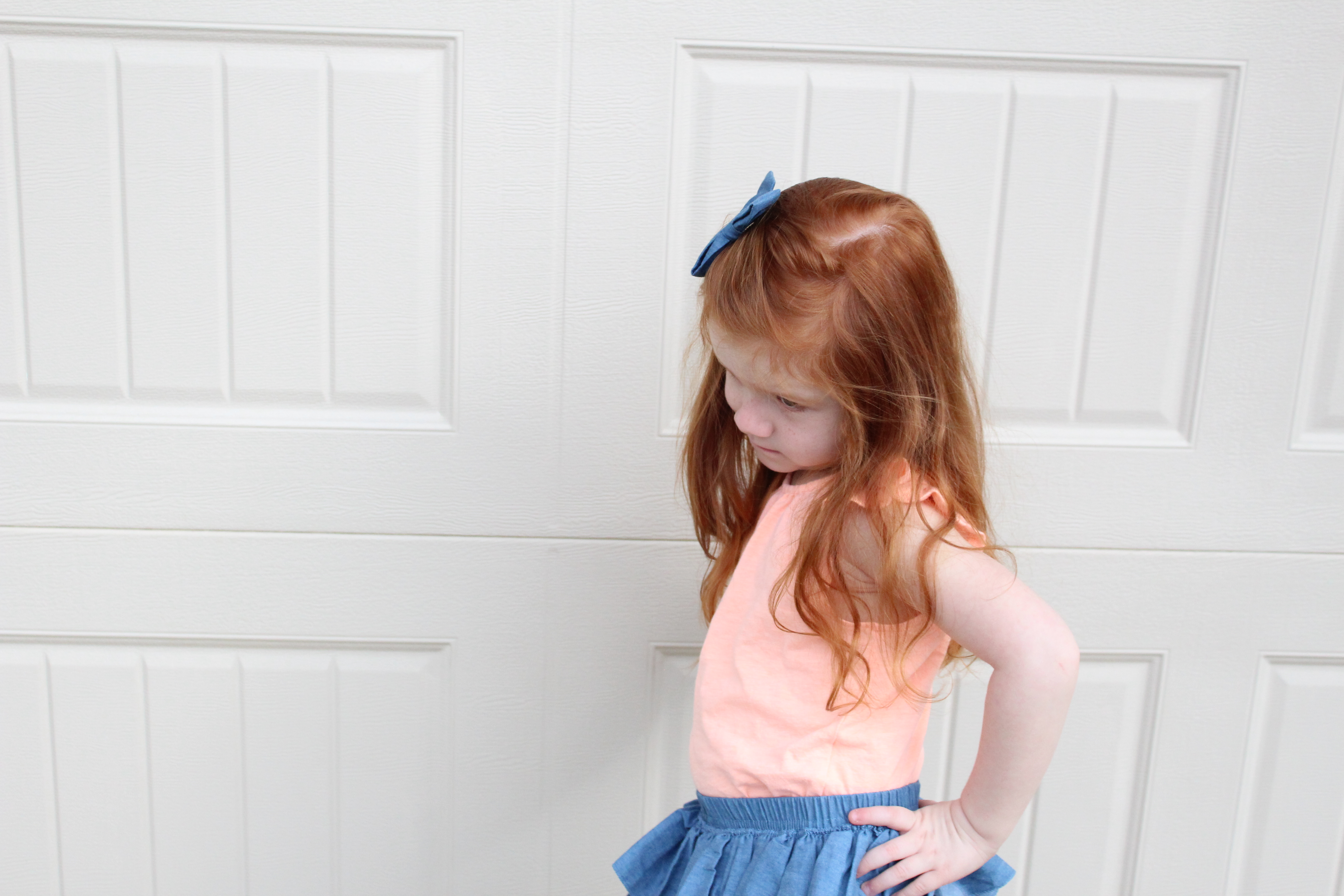 With being strong willed comes courage and a beautiful spirit. She is so brave and willing to try anything without assistance!!
She has also learned how to push my buttons and knows how to get my blood pressure up. This is something I am constantly struggling with. I don't want to add fuel to her fire so I must remain calm and not yell back.
Like I said above she hates being told no. Having Ainsley on a schedule is super important but also giving her choices is also important too! I want her to feel empowered and be able to choose the outcome of a situation at times.  She needs to understand though that she is not in charge. She wants to be heard so I listen. She wants me to see her point of view, even though she is only 3.5 so I listen.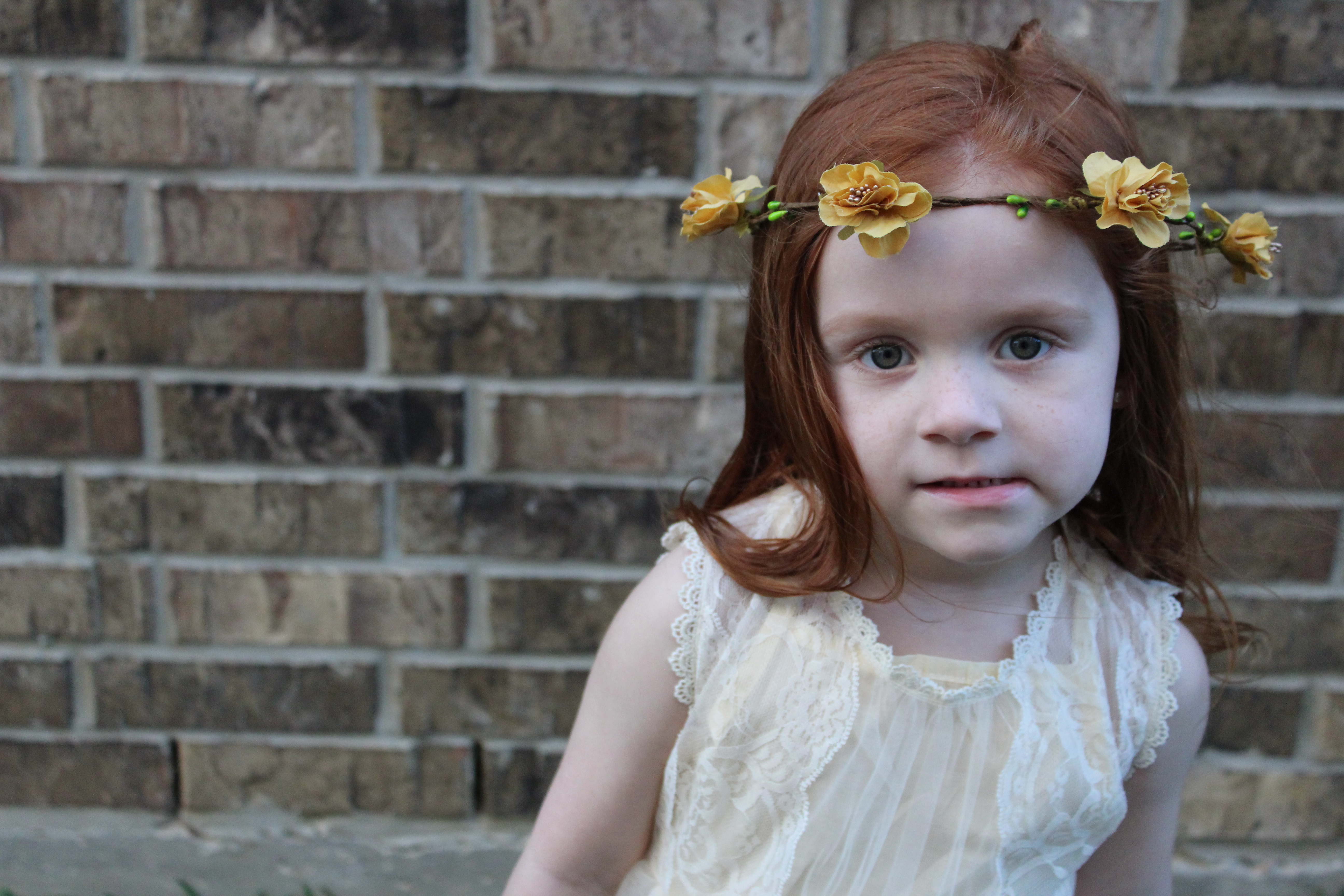 Lace dress and floral crown c/o The Hair Bow Company
She has taught me so much through her personality and who God has made her to be. I can't wait to see her mature and grow as she becomes a BIG SISTER. She can't wait!! I see huge things down the road for this little girl!!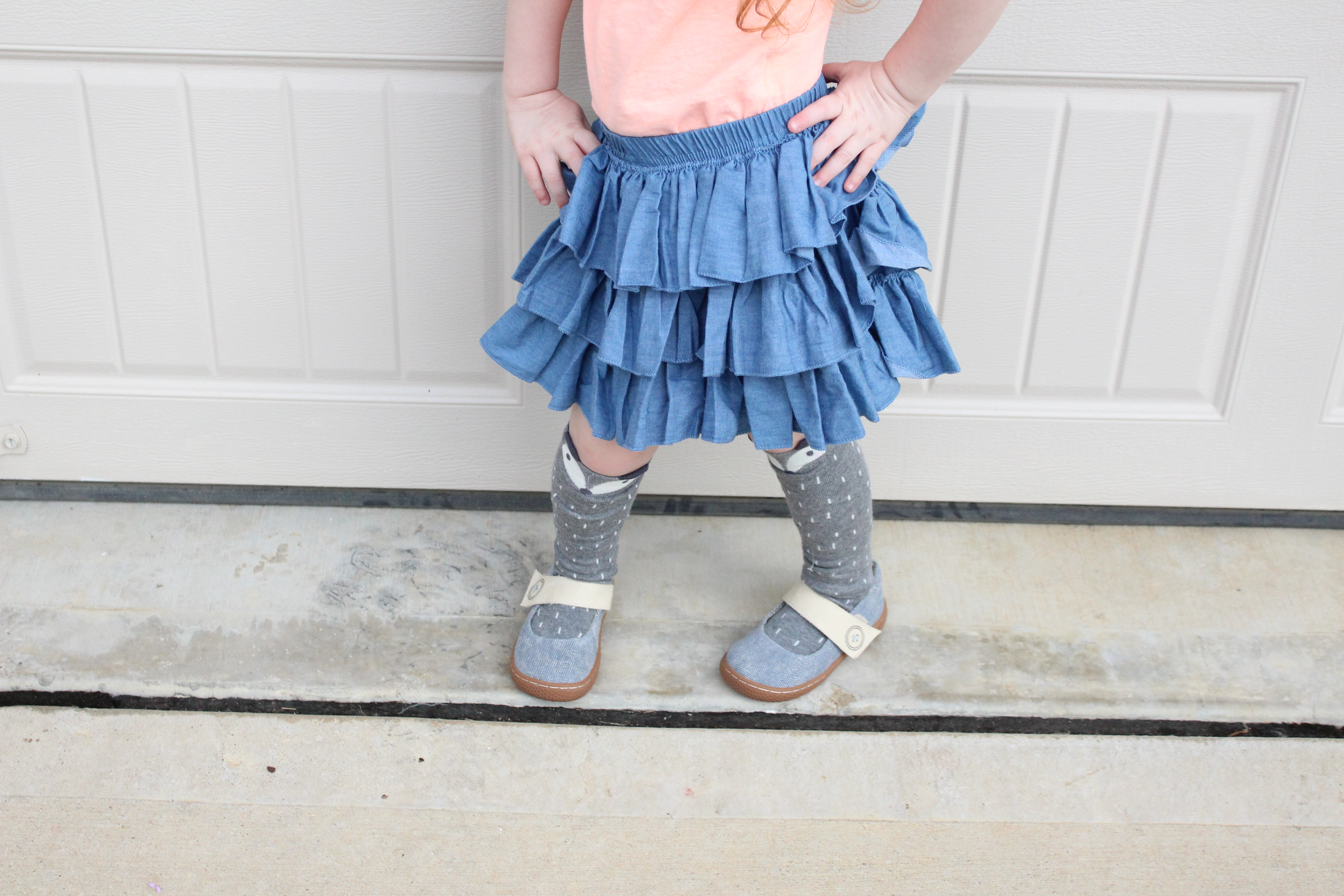 Skirt and socks c/o The Hair Bow Company  Shoes c/o Livie & Luca
The Hair Bow Company has the BEST prices and they are in TEXAS!!!!! They feature adorable clothing for every Holiday!!!!!! St. Patrick's Day and Easter are coming up!! Check them out!!