Teaching has been my passion since I was a little girl. I used to play school in my bedroom. I had a chalkboard, overhead projector, worksheets, and animals as my students.
I was so excited when that dream became a reality in August of 2010! I landed my first teaching job at an amazing private school. There was only one problem. I had an 8 month old and would need to leave him in the care of someone else. BUT this opportunity presented itself and it was too good to pass up. I took the teaching position and have been there for the past 7 years. I have taught the same grade all of those years.
I knew from the moment Oakland was 8 months old that I was destined to be his teacher one day. I was going to make sure that happened. It did this past year. Oakland has been in my 1st grade class since August but now it's time for my maternity leave and I will no longer be his teacher.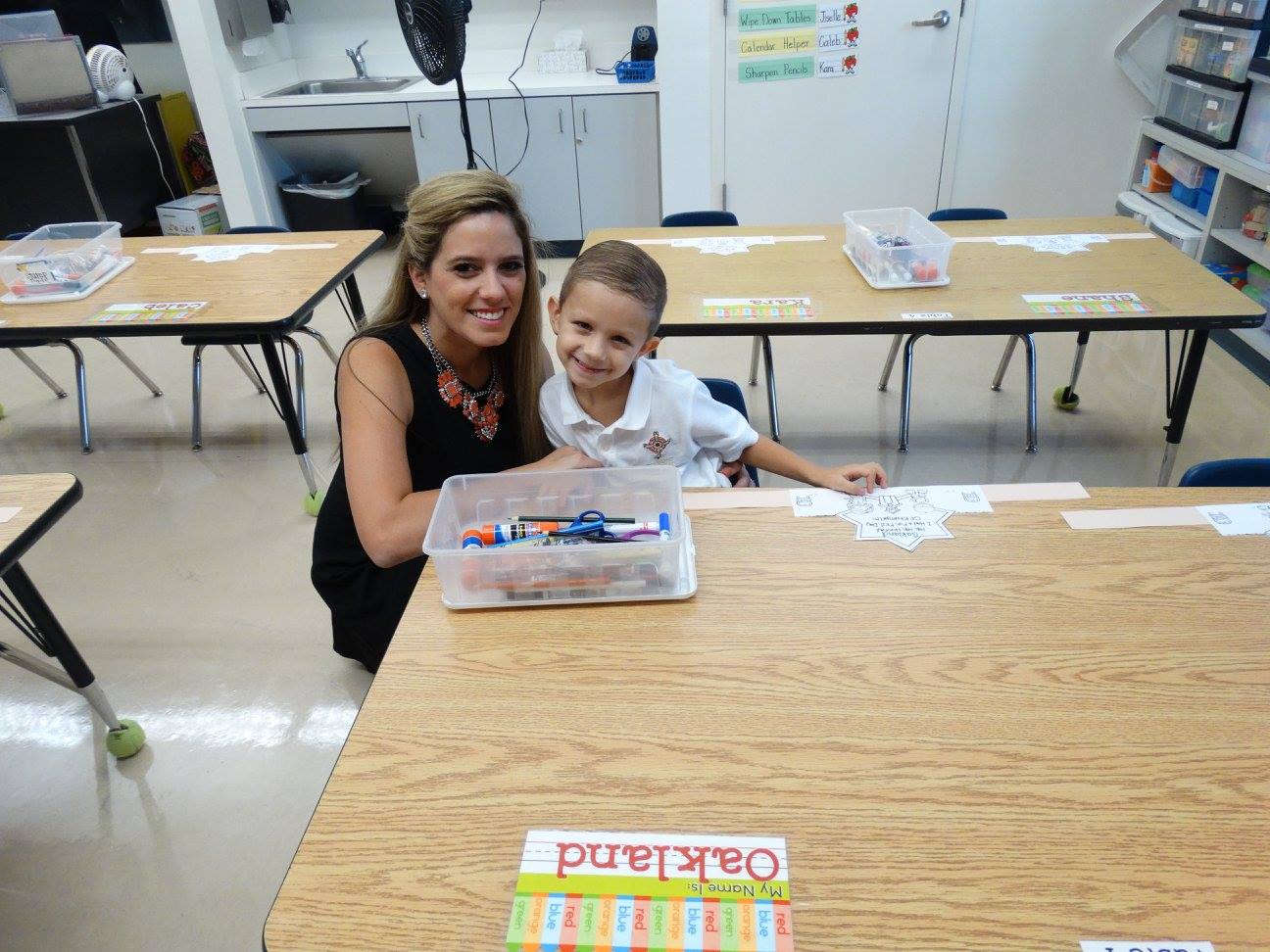 Oakland's first day of Kindergarten!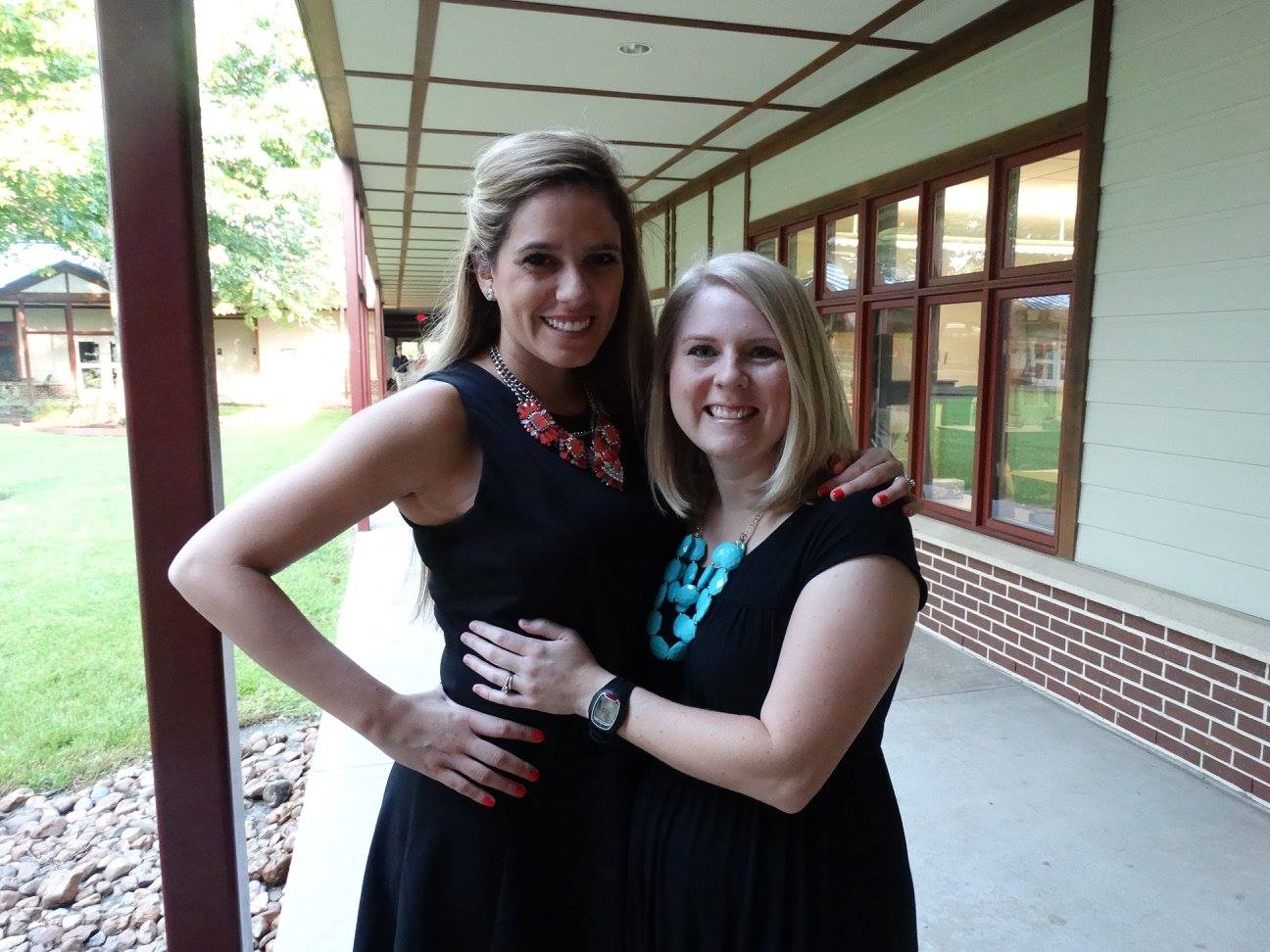 Getting to teach alongside one of your closest friends was such a blessing!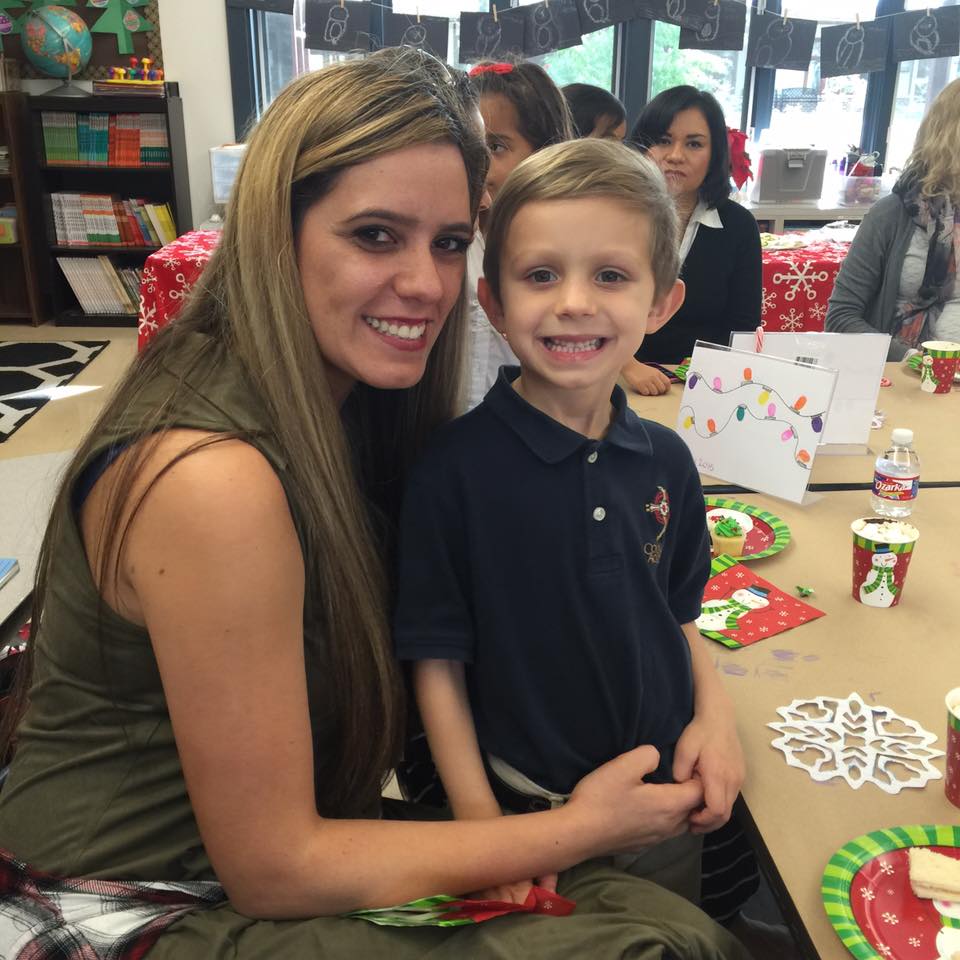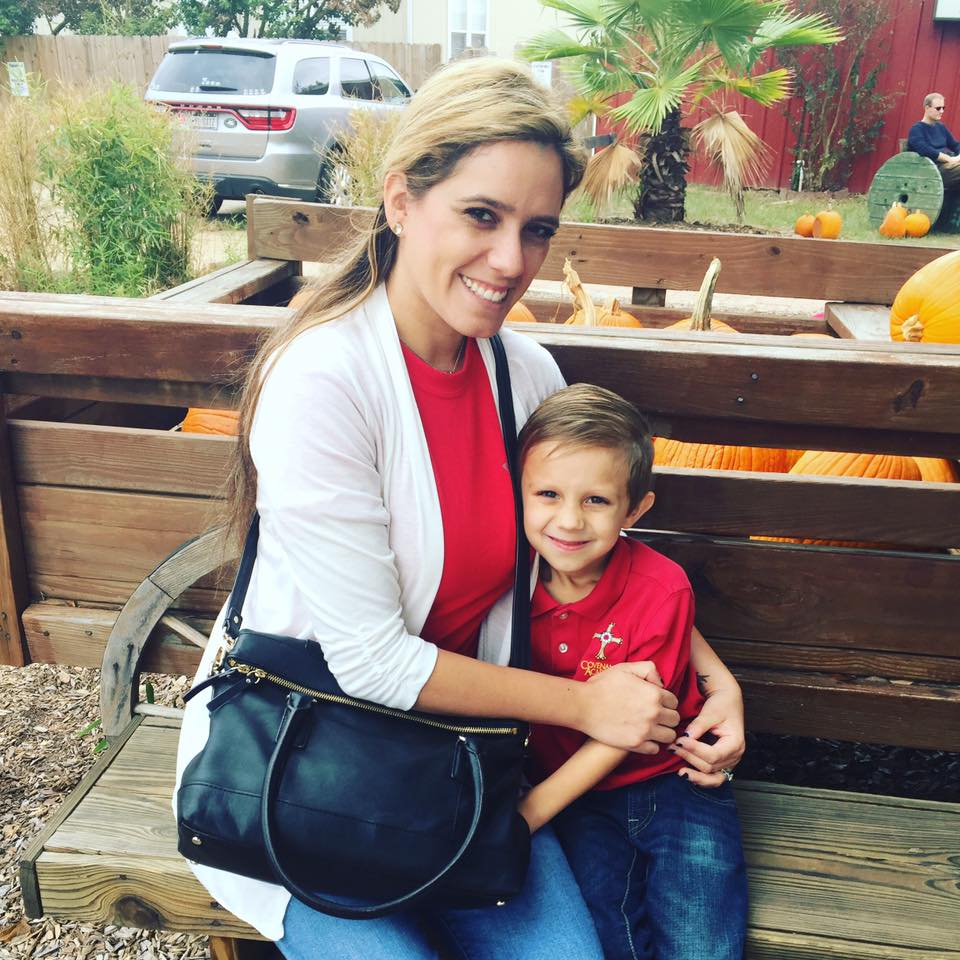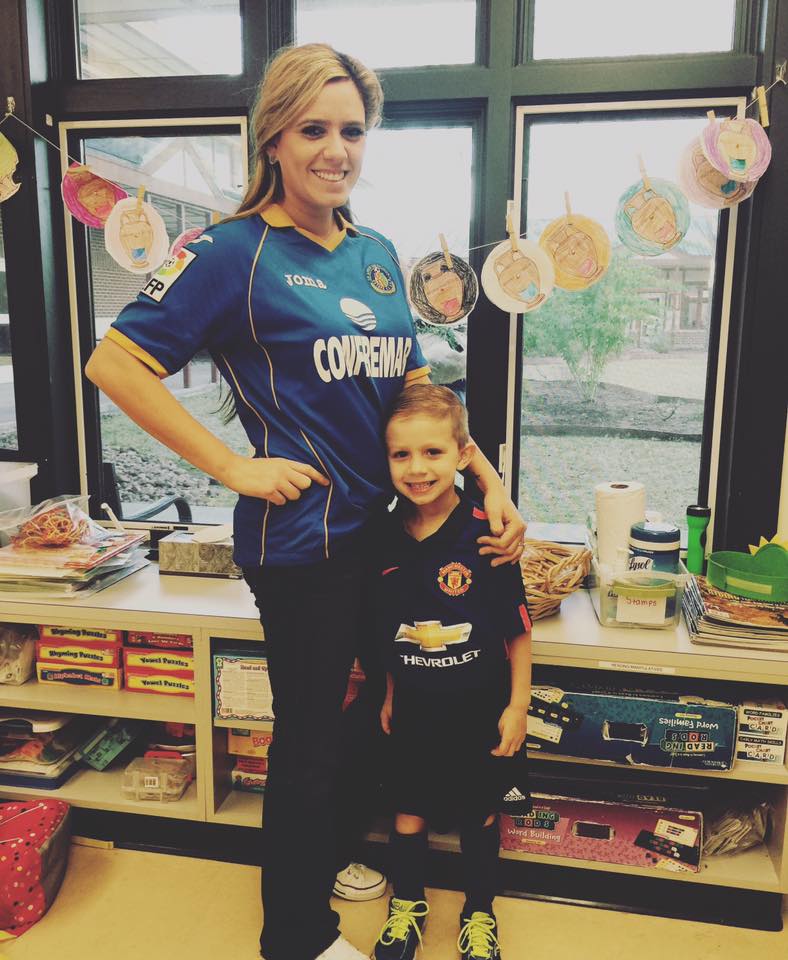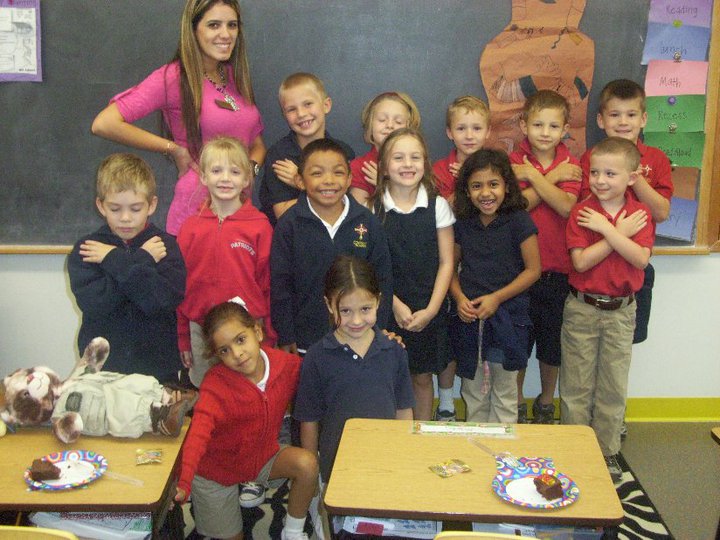 My 1st year of teaching!!! 2010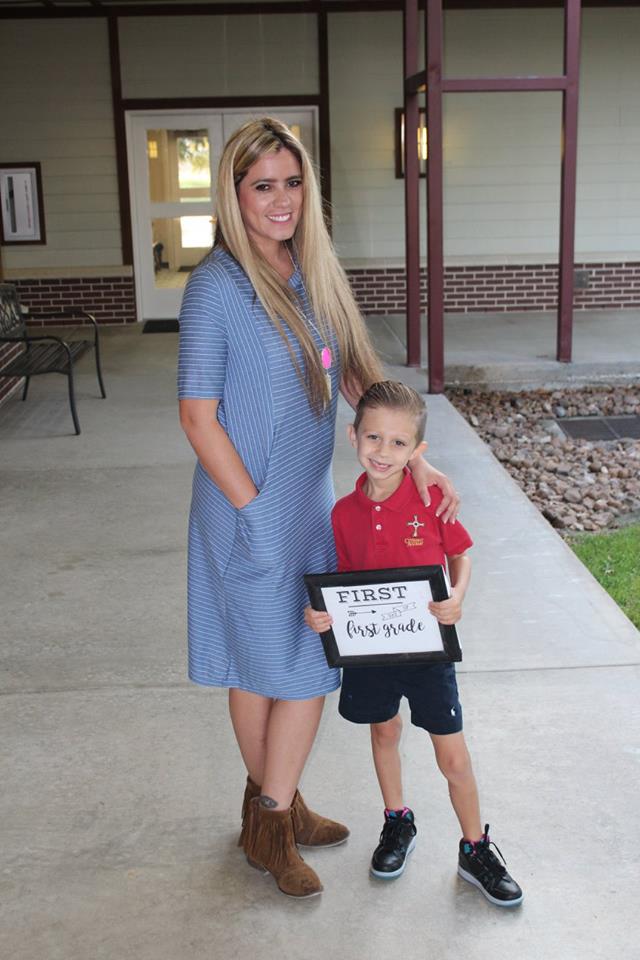 Oakland's first day of school with his 1st grade teacher! (mom) 🙂
Over the past 7 years God has blessed me with so much patience, love, devotion, and peace  when it comes to teaching little ones. It wasn't easy leaving Oakland everyday. It was hard missing those first milestones. I was sad when I wasn't able to attend a class party. I felt inadequate when I couldn't take care of him when he was sick. BUT GOD. God knew what my mommy heart felt and he always seemed to provide the right words or the right people when I would feel less than for being a working mom outside of the home.
Then Ainsley came along in 2013. My first rainbow baby. I still wanted to teach… so I did and I left her in the care of her daddy this time. I didn't want to leave her but I knew I needed to. Teaching was my calling but also was being a mother. I was conflicted. I was torn. God still provided.
Now I am 34 weeks pregnant with my second rainbow baby and it is time that I enter a new season in my life and not teach at a school anymore..my last day of teaching is this FRIDAY, MARCH 31ST!!!!
This was definitely a joint decision. Jerod wanted me to stay at home with our next baby and I so desired to also. We prayed about it, talked about it nonstop, and then decided I was no longer going to teach after 7 years of service at an amazing school I will dearly miss.
Leaving a job ( calling) that you absolutely love so much is going to be tough. I am leaving behind teacher friends I have taught with for so long. Leaving an amazing community of believers, parents who are friends, and the comfort of going to the same loving place for the past 7 years. Friday is going to be a rough day..
I am so grateful I will get to be there for Leighton's first of EVERYTHING….. I am hoping to be able to breastfeed her ( I wasn't able to with O or A… I exclusively pumped all day long.. in the classroom, in the car, in the bathroom, you name it) I can't wait to be involved in Ainsley's last year of Pre-k! I can't wait to build mommy friendships!! I can't wait to finally start to cook, haha, for real. I am SO READY for this new role and new season God has prepared for me!
I am still in shock that this is happening. I have worked for the PAST 7 YEARS…… wow. Now I will be a stay at home working mom! I will be spending more quality time with my husband, blogging more, working with more brands, volunteering more, cooking finally, being in the word more, spending more time in my children's classrooms, and just being more PRESENT.
Leighton is our last baby and I am going to soak in every last moment I have with her being in the womb since I am going on maternity leave at 34 weeks! I would love prayers as our family transitions into this new season. As always I so appreciate every page view, share, and comment! You are amazing and dearly loved.