I have not been consistent with these bumpdates. It's okay and I am not going to beat myself up over it. I had every intention of photographing my growing bump EVERY WEEK with a cute weekly banner…. That definitely did not happen.
Teaching 1st grade for the majority of this pregnancy took a toll on me. I was exhausted every day, it was difficult to read even a short story, it hurt to walk, and I was left with little energy. Going on maternity leave at 34 weeks was definitely the right thing to do for me and my body.
Here are some fun facts about where I am in my pregnancy:
Cravings: rainbow sherbet, Dr Pepper, cheese, peanut butter!
Maternity clothes: Still in them, yes. 🙂
How many times do I pee daily? 1 million
Pain anywhere? Yes, my lower back and legs.
Nesting? BIG time. I want to organize and clean up everythinggggggg in the house. Or re-do rooms in the house too!
Our days this month are crazy busy. Oakland has baseball 3x a week, birthday parties every weekend,  I am having an ultrasound every week to monitor Leighton's movement, fluid, growth, and breathing. Thankfully my BP isn't an issue anymore!
Oakland and Ainsley were both born at 38 weeks after my water broke with both! I am starting to pack our bags and finish up little details in L's room.
Here are the rest of the photos from my Rainbow baby maternity shoot with my friend Lauren Giles from Studio 154 Photography. I was blessed with receiving two beautiful gowns from Sew Trendy Accessories!
If you are on the hunt for a maternity dress use my code BritAsh10 for 10% off!! Expires 5/10/17
Ombre rainbow necklace c/o Bramble & Bee! She's SO talented and in Tomball, Tx!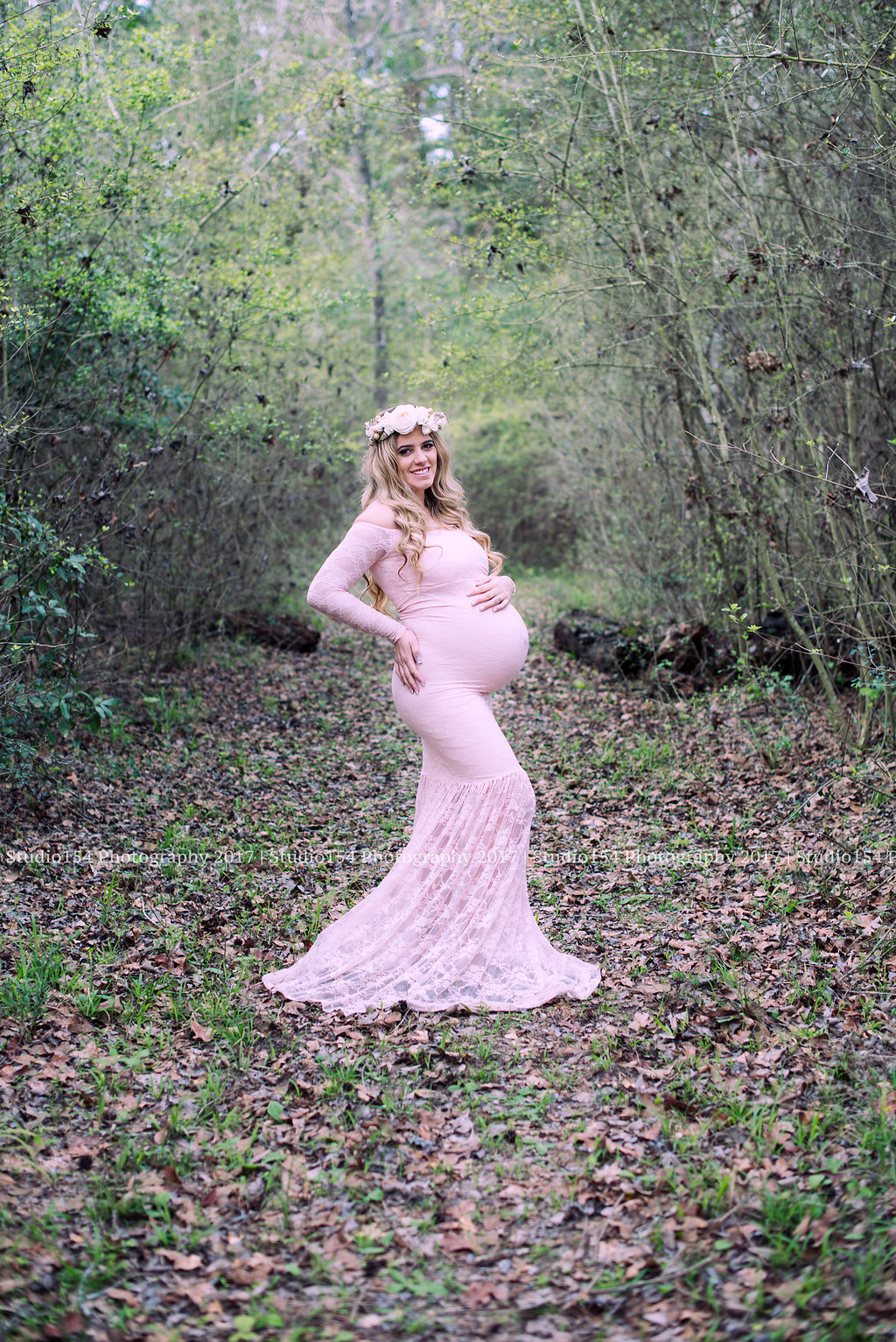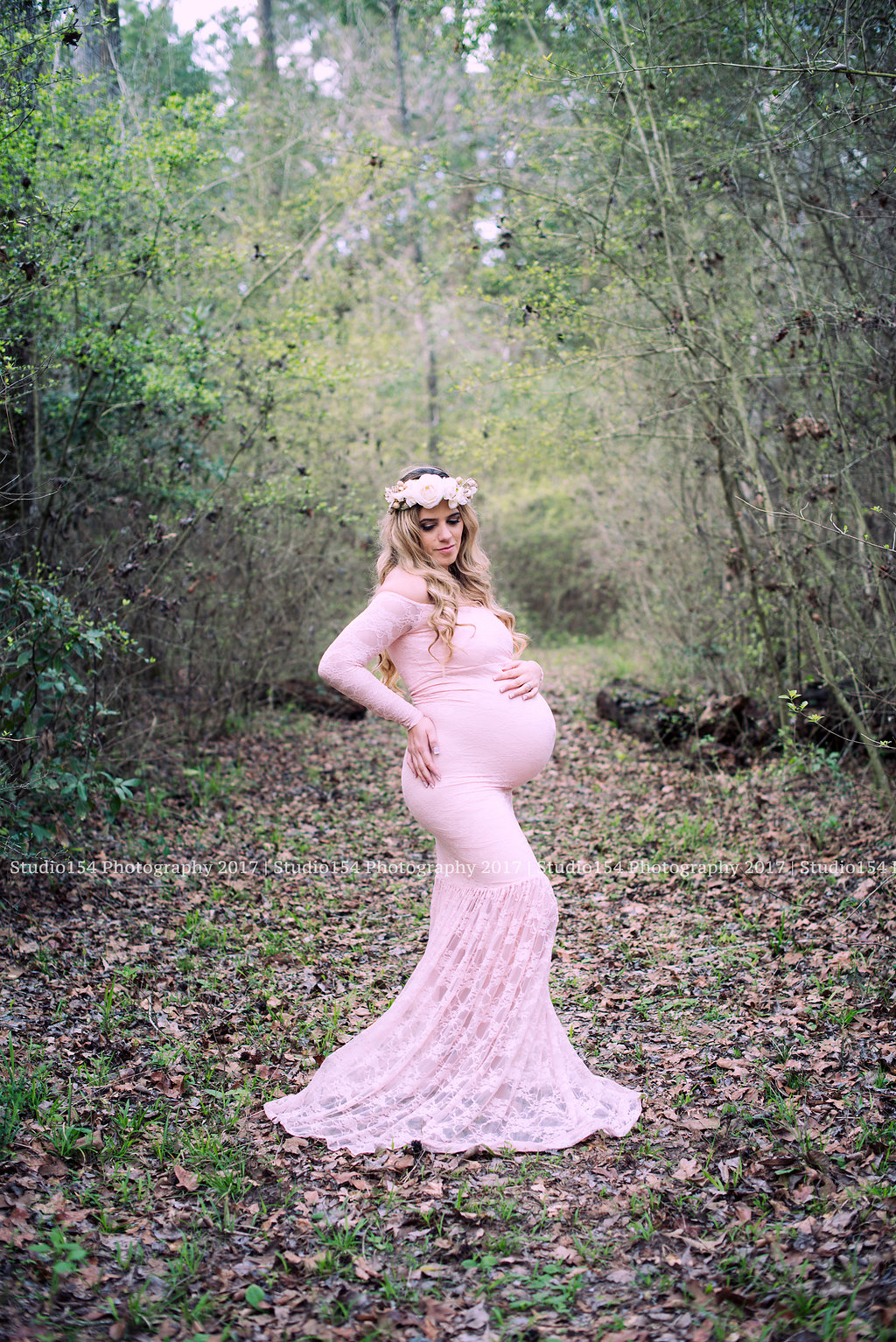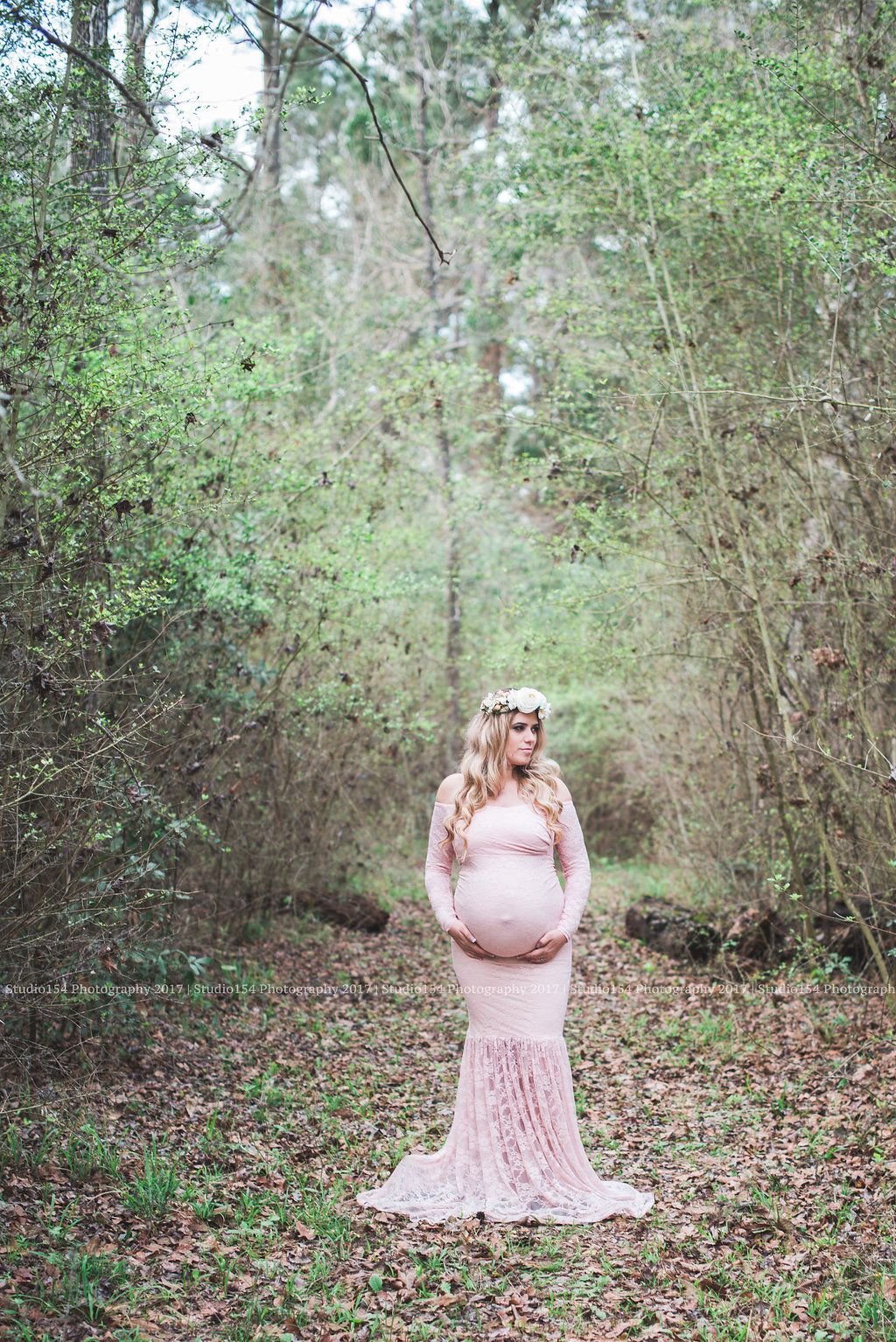 Dress and floral crown c/o Sew Trendy Accessories 
Photography c/o my AMAZING friend Lauren/ Studio 154 Photography 
Hair & Makeup c/o Teasehtx
Thanks for taking the time to read more about my pregnancy journey! XOXO