This post is sponsored by Carter's; however, all thoughts and opinions expressed are my own.
No one really prepared me for my third child. Why should they? I have already birthed 2 other children. I had this under control. I knew what to expect and how I was going to feel. I was wrong. No one told me that breastfeeding wouldn't be easy. No one told me that I might experience postpartum anxiety( didn't know that was even a thing). This 3rd baby showed me that I need to give myself so much more grace than I thought. This 3rd baby changed my view on asking for help. I thought I could do it all once I became a stay at home working mom. It's hard y'all. This is by far the hardest season of my life. I am so thankful for helpful family and friends being there during this time.
Before your little arrives you spend so much time preparing for their arrival. You put their nursery together, you wash their newborn clothes, you make sure you have everything you need. Speaking of things you need. You will need the basics like bodysuits. Carter's is the perfect place to find all of the basics you'll  need for your new baby!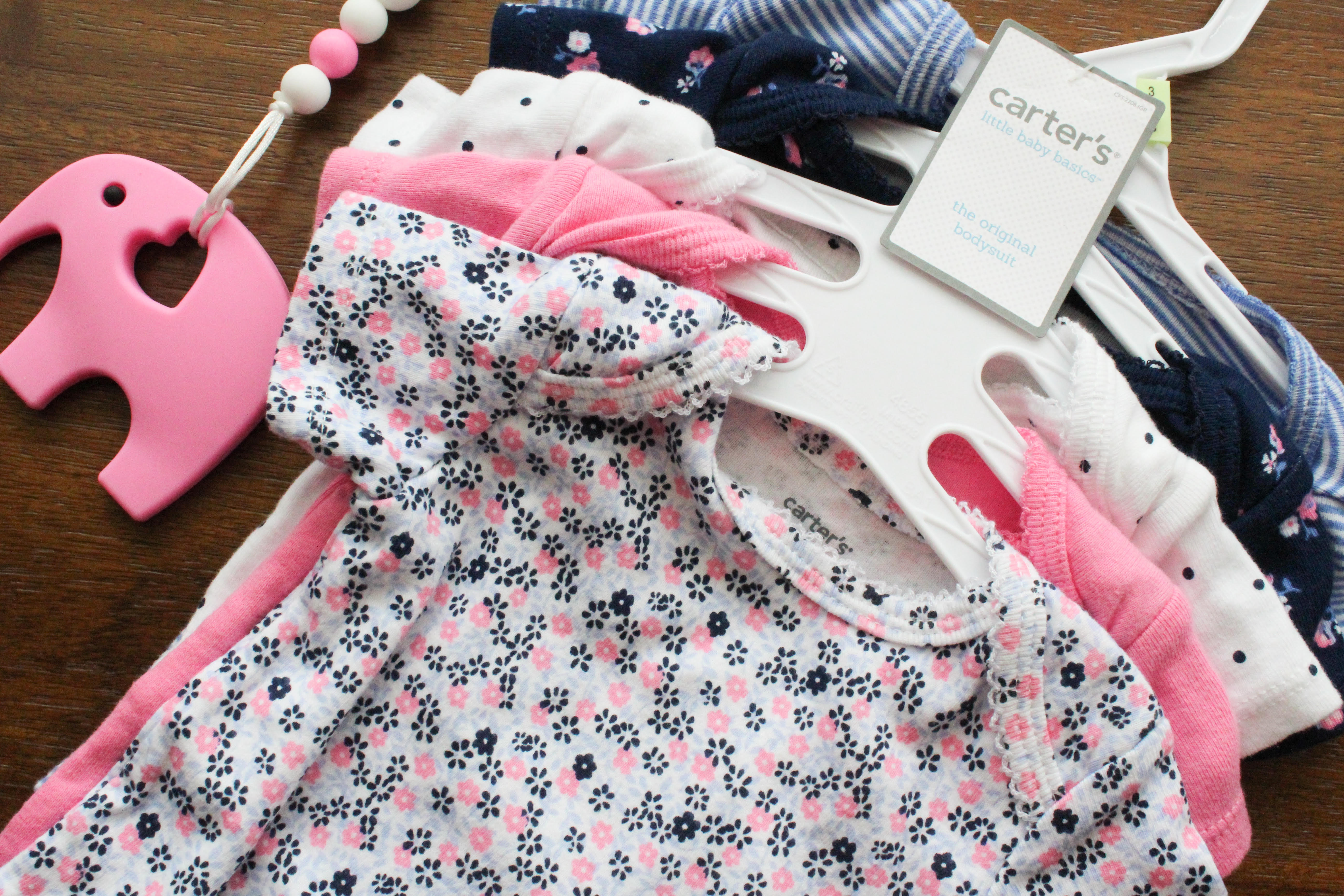 Leighton wore newborn clothing for maybe a week and then we had to head to the next size. Their 3 month Little Baby Basics bodysuits were the perfect size. I didn't want long sleeved bodysuits because Summer is almost here and I just wanted something basic and cool but cute to put her in every day. There isn't any need to dress her up when we are just hanging around the house.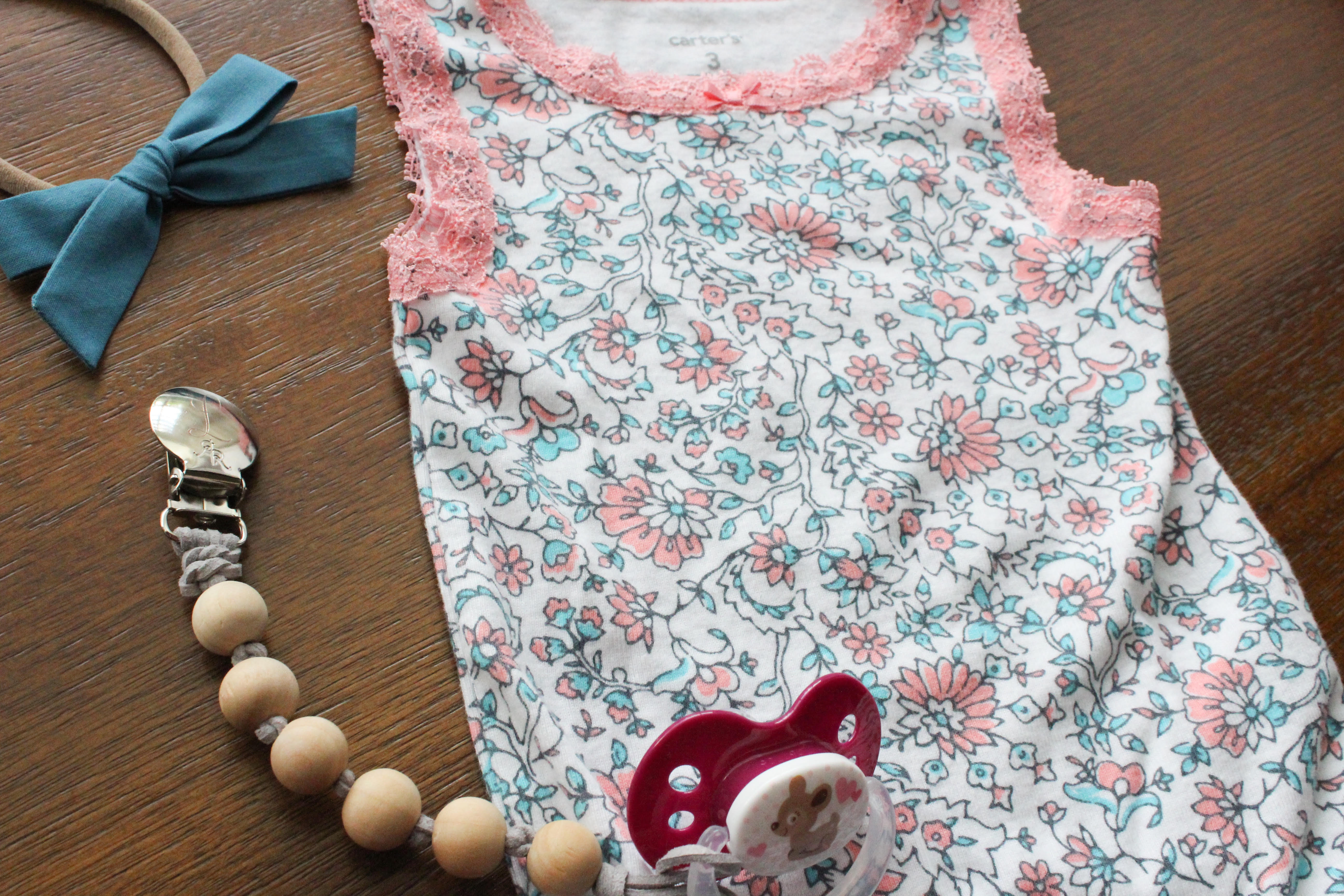 These basics bodysuits also make adorable baby shower gifts! I've rolled them up before to make a bodysuit bouquet for a gift. It was so cute!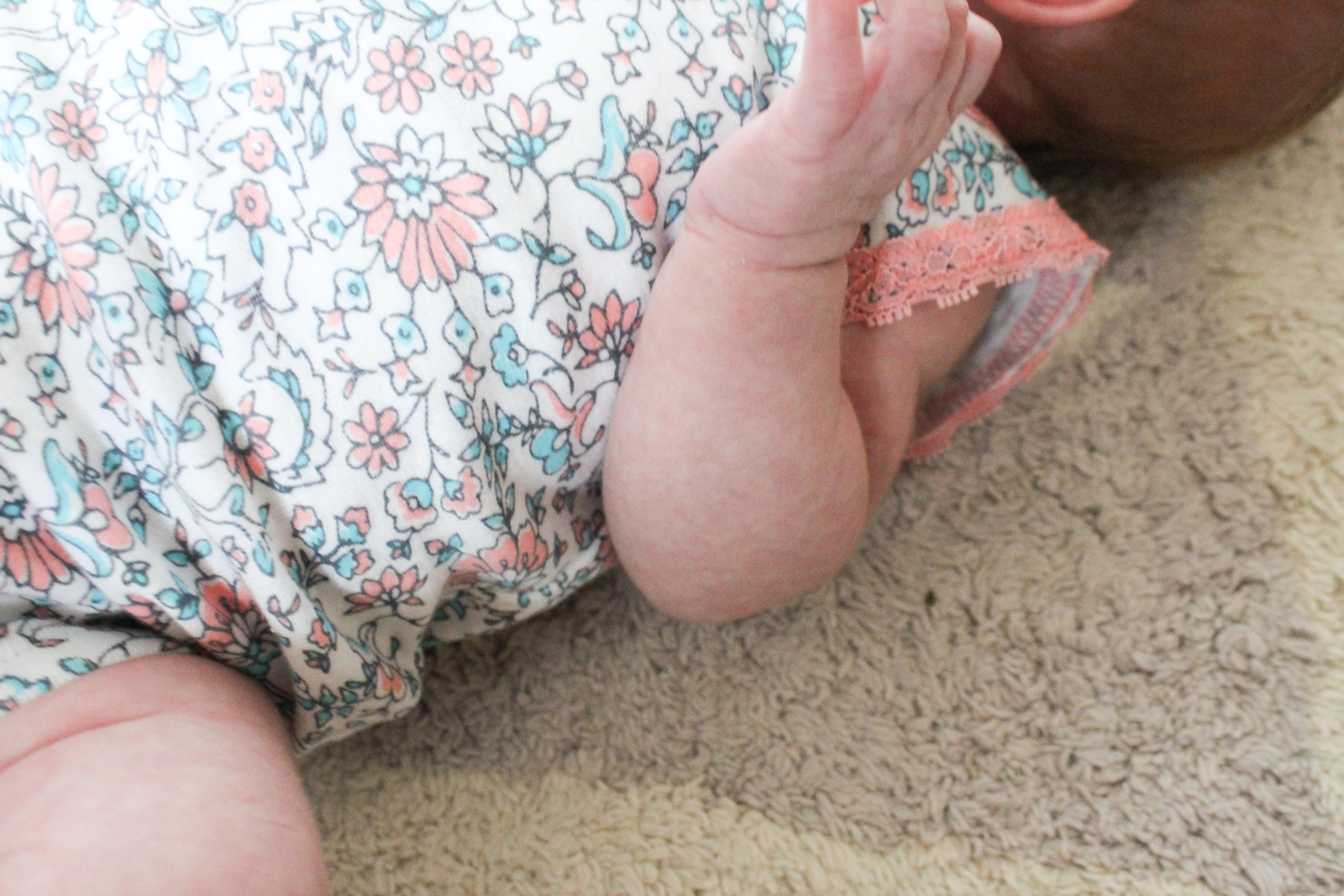 I absolutely love the lace on the sleeves and neck!!! These floral prints are what sold me!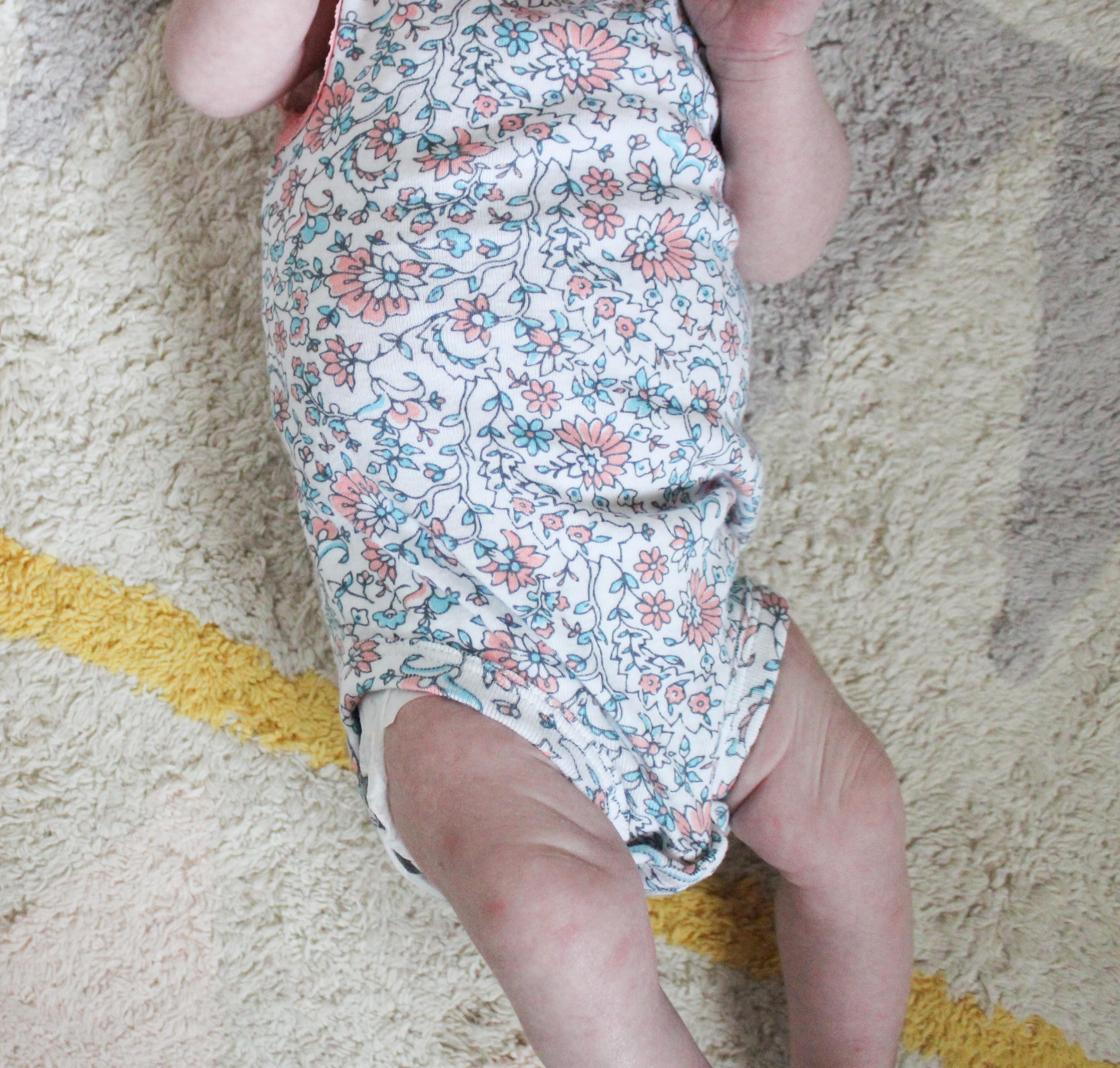 This baby girl has been the biggest blessing and really challenged me in areas. I don't remember having these feelings with my other two. This anxiety has taken over some days. Other days I am able to let it go. Adding a third baby to the family has shown me that I need so much grace for myself and to give so much grace to my other two children and my husband. Jerod has literally been my rock and the one I have leaned on whenever I have felt down or not myself. I am SO grateful to my children and how they've adapted to adding another sibling to the mix. They are very helpful and always come to my aid when she is crying. They are there to sing to her and give her a paci if she needs it. Ainsley loves picking out her clothing for the day. She loved picking out this floral bodysuit and I love letting them be a part of the decision making process.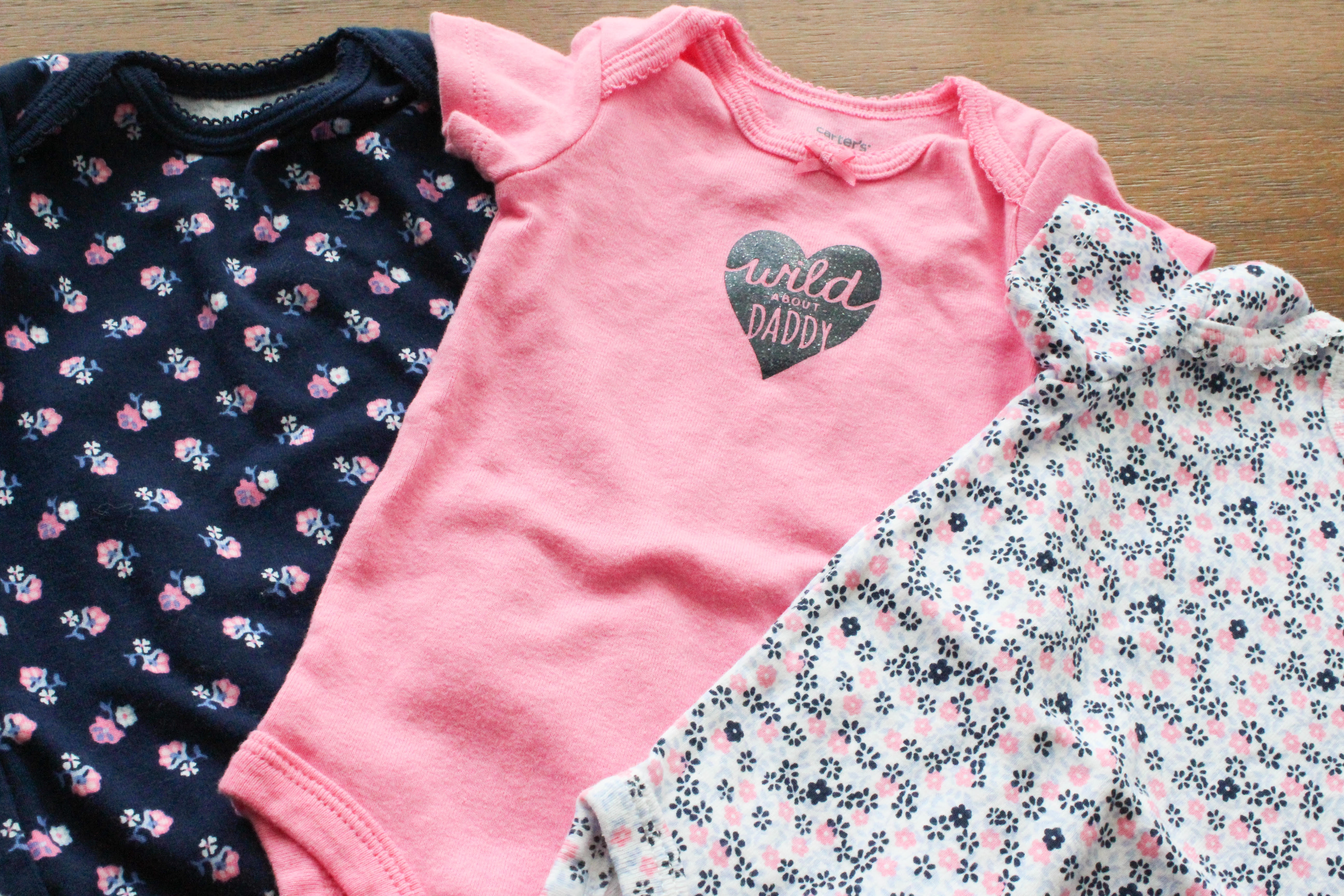 I love these baby clothes bundles and how you get a variety of bodysuits for you little one!This Little Baby Basics line is so useful and essential to life's little moments. I always keep one in L's diaper bag in case of those blow out emergencies!
My husband was even telling me today that he thought the 3rd baby would be the easiest. We can both agree that the 3rd has been the hardest. Let Carter's help by providing the basics for that precious miracle!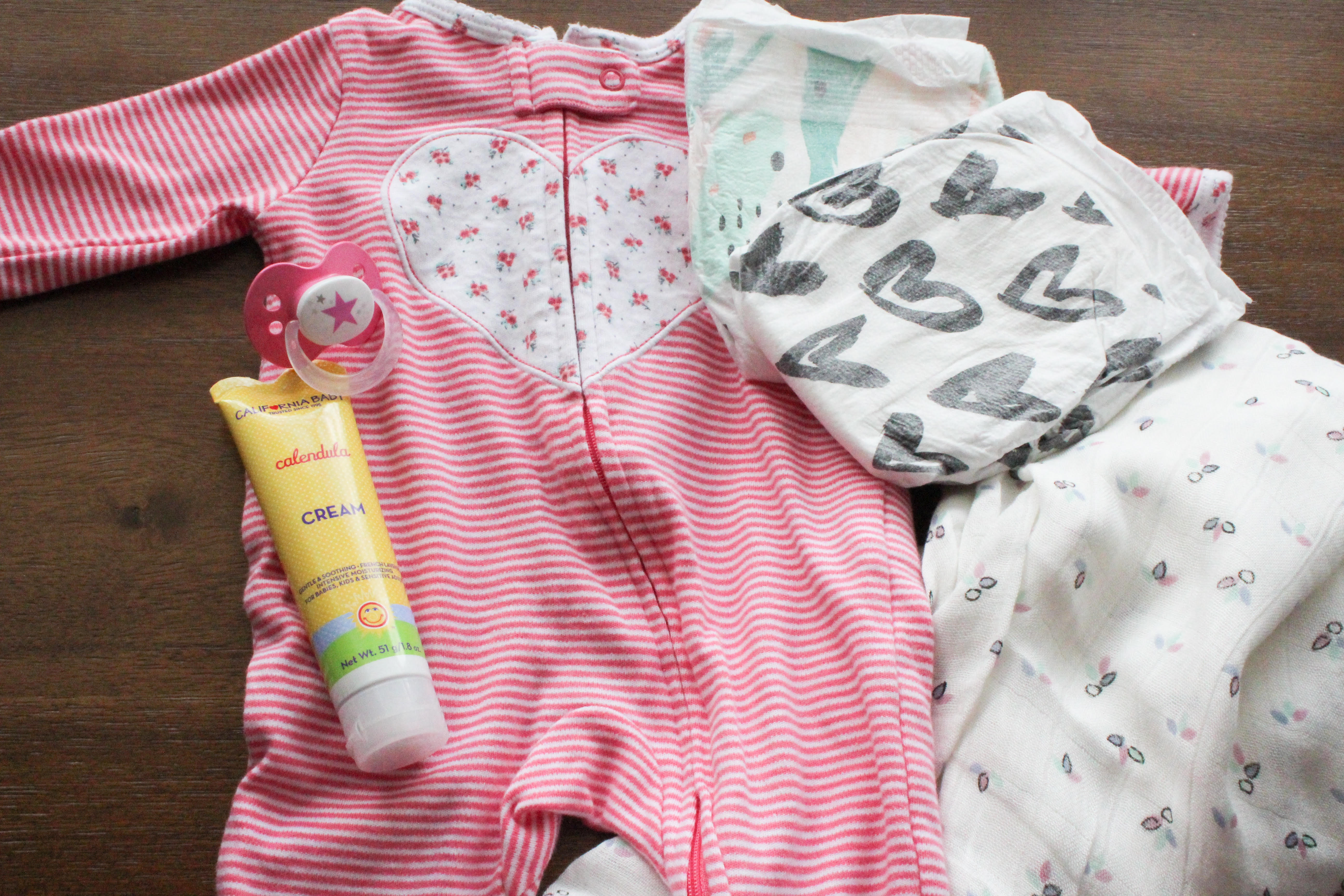 I love the zip up pj's for bedtime! They make those middle of the night diaper changes easier!
You can save 20% off your purchase of $40 or more using the coupon below!!! Stock up on their adorable bodysuits for your little one or for the perfect baby shower gift!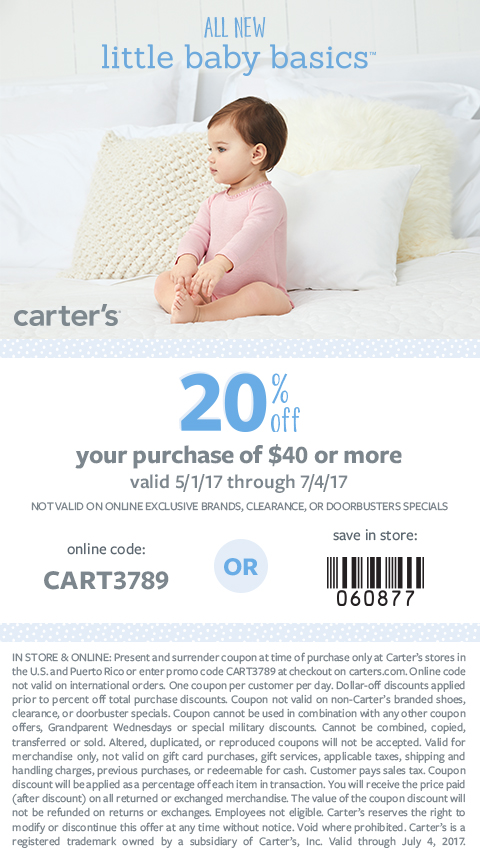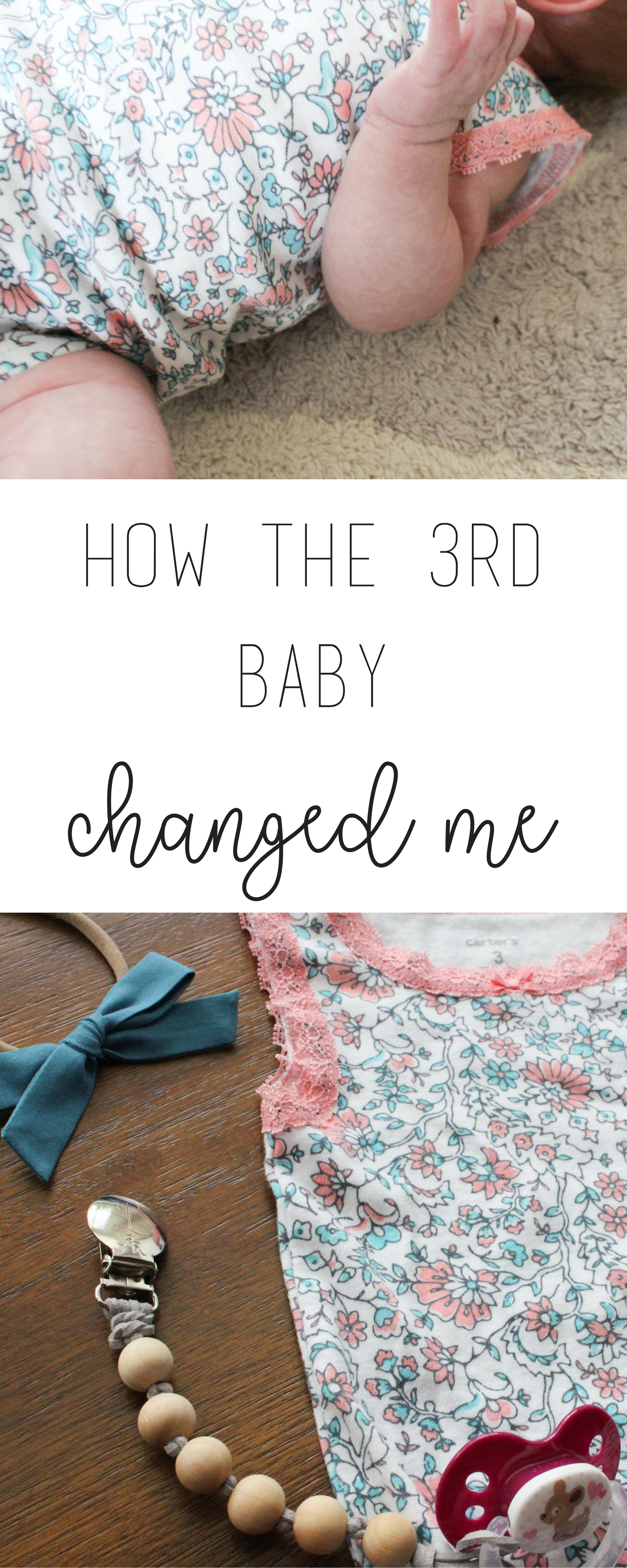 What would you purchase from Carter's Little Baby Basics line?