This post is sponsored by Dreft Purtouch.
All of the opinions and thoughts stated are 100% my own.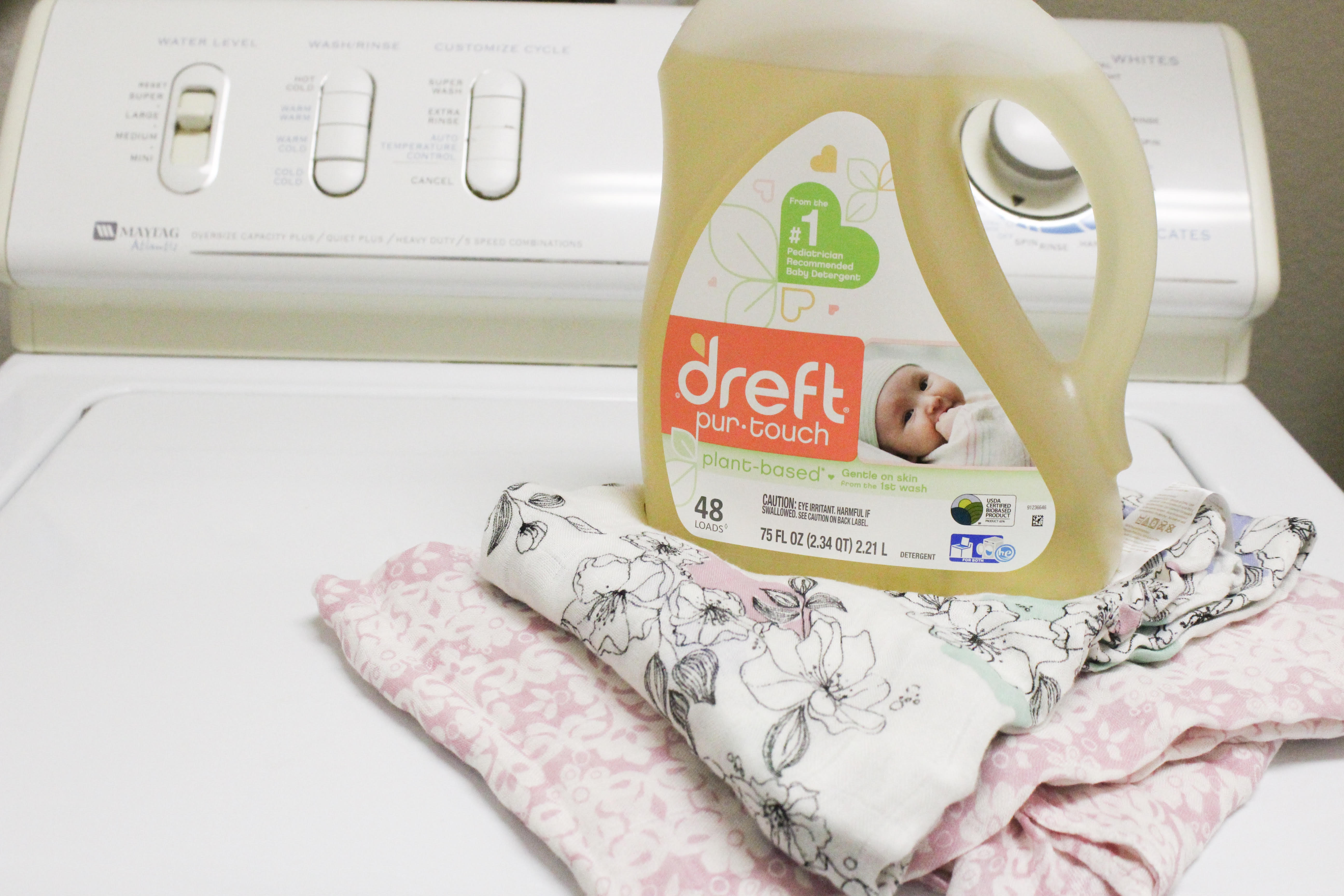 You are preparing for your little one's arrival. The nursery is complete, the car seat is installed, and your bags are packed, maybe?
What's next? One thing I always did before the baby came was wash their newborn clothes! Something about that baby scent and holding those tiny clothes in my hands made it all seem so real. With my first two I used only Dreft laundry detergent. Nothing is changing with my third except now Dreft has a new product called Dreft purtouch! I am so ecstatic to be partnering with them and sharing all about purtouch!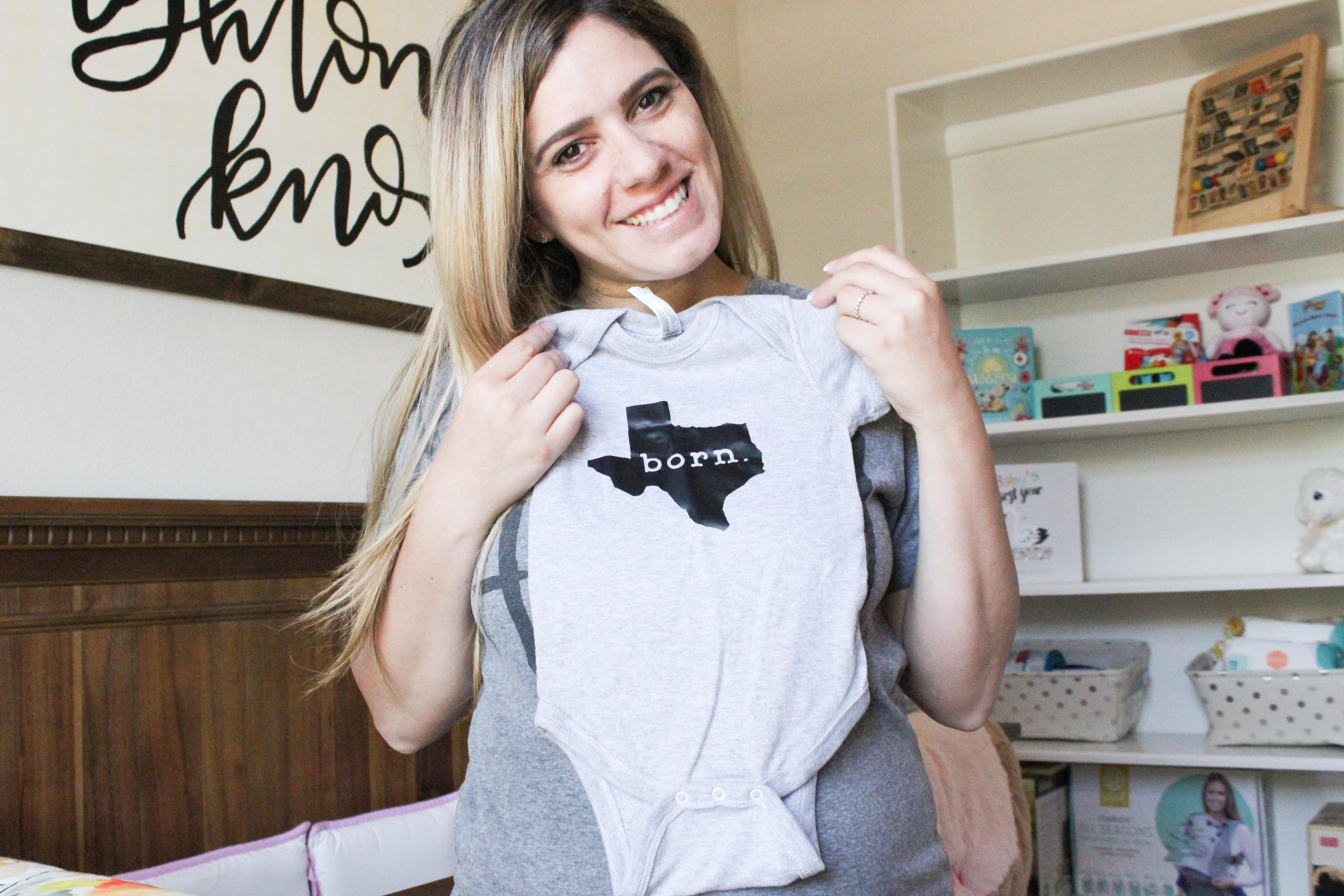 Dreft purtouch not only leaves your baby's clothes smelling amazing but it is 65% plant-based! I love that it features natural-based ingredients. It's meant to be gentle on baby's skin!
I love using a brand that is the #1 pediatrician- recommended baby detergent and that pre-washing is an important step to help protect baby's skin.
Dirt, excess dyes, and processing chemicals can linger on baby's clothes. In a recent study 9 out 10 dermatologist say that it is important to wash baby clothes before first wear.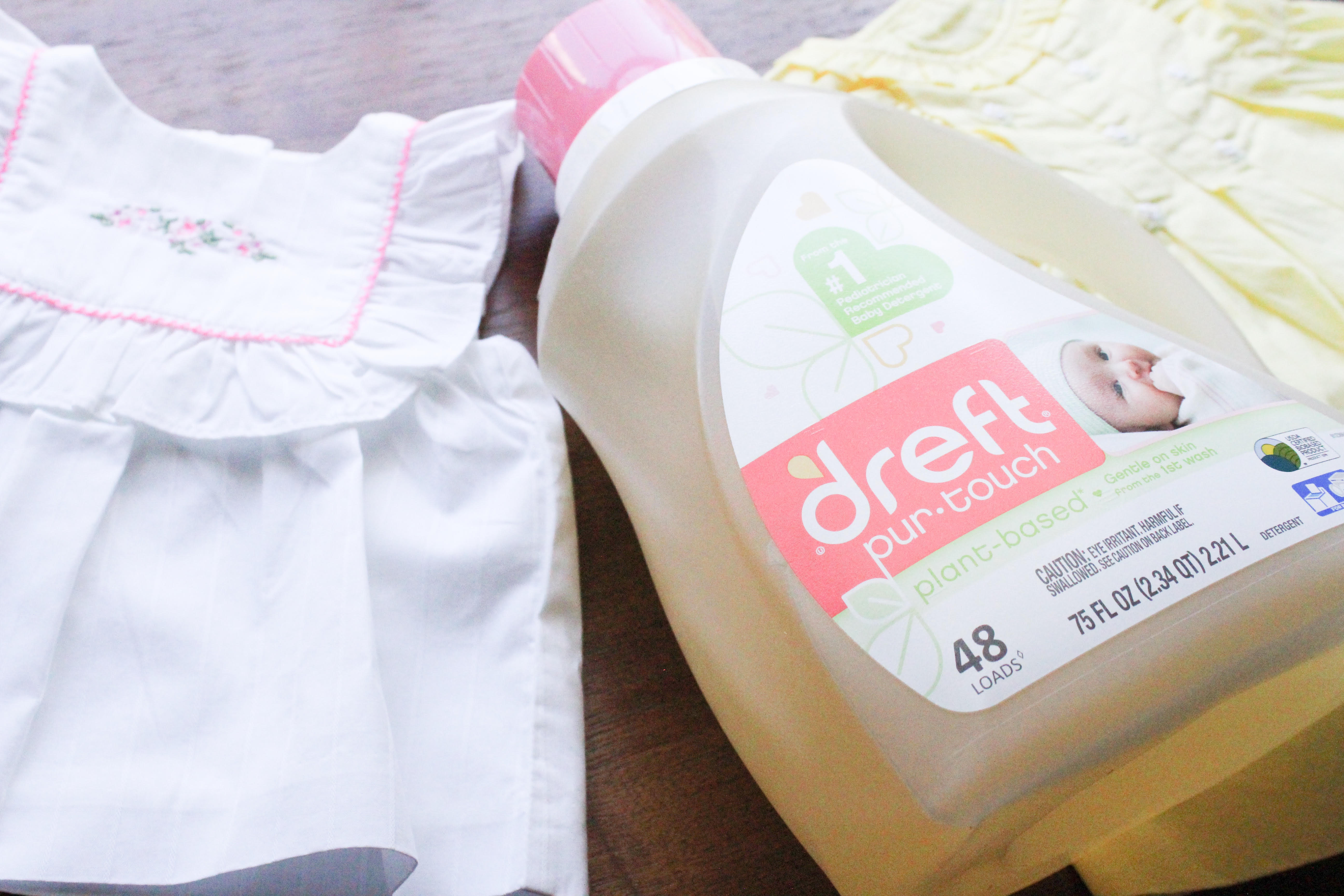 I think the main reason I choose to use this safe and gentle detergent on my new baby is because it's the #1 pediatrician- recommended and that it's 65% plant based!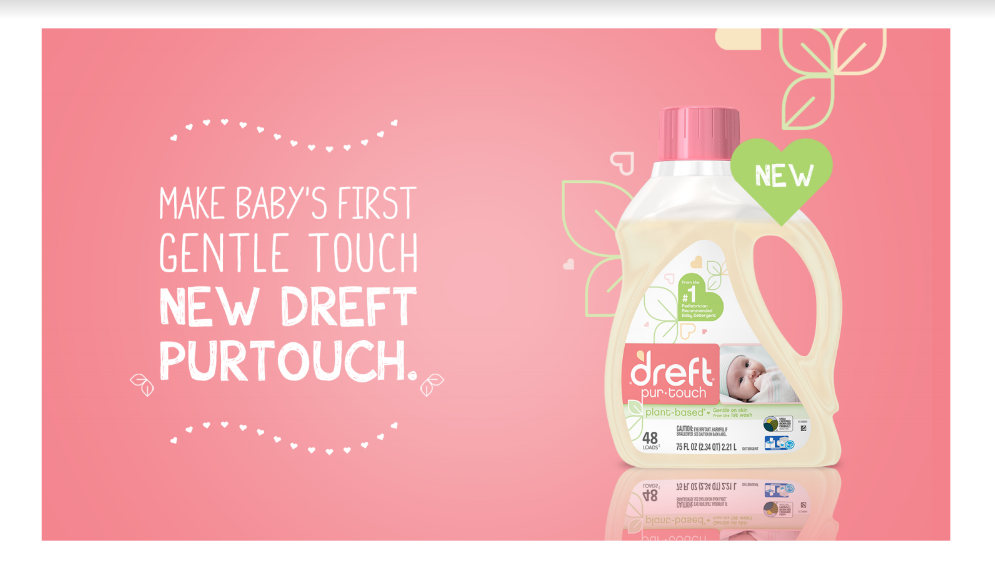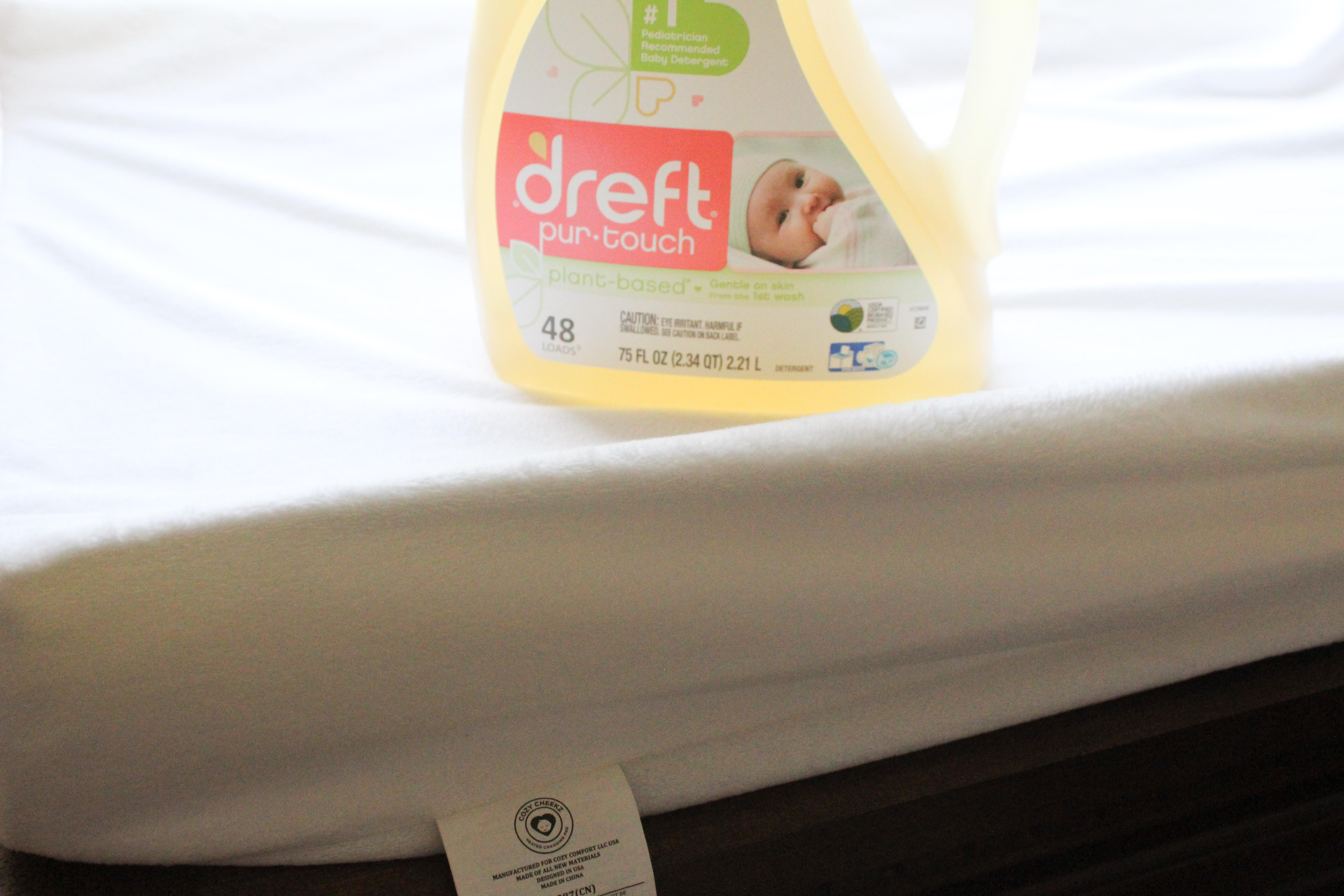 They have created a 100% recyclable bottle and the detergent is hypoallergenic!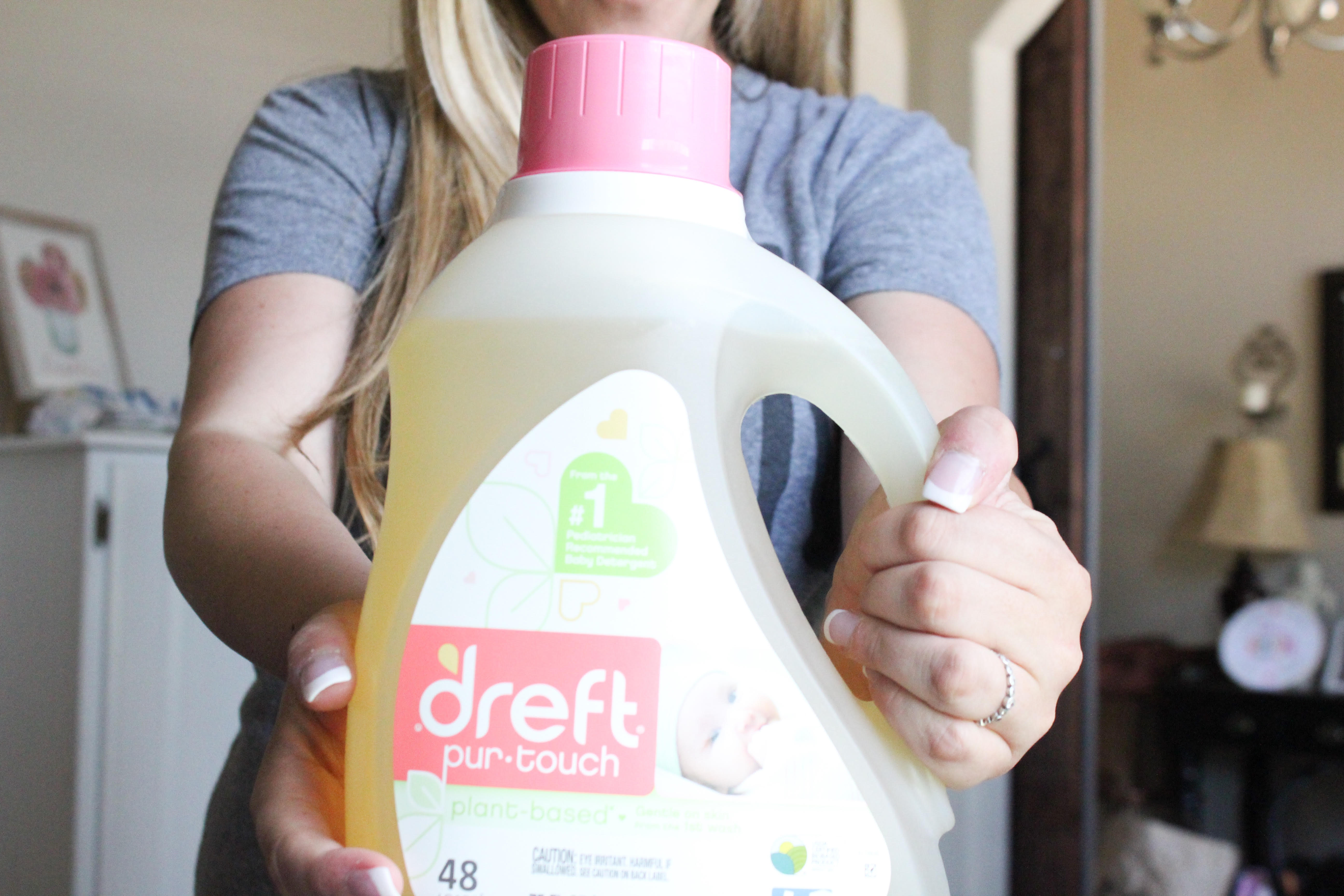 Did you or will you use a baby detergent on your little one's clothes?