This post is sponsored by Babbleboxx.com on behalf of Single Edition Media.
All opinions are 100% my own.
Every year when Father's Day rolls around I get the same response. I don't want or need anything. I don't like hearing that because I absolutely love buying gifts for other people. This year my husband gained another child and I wanted to make it extra special. My husband does have a sweet tooth but more than that he loves fruit!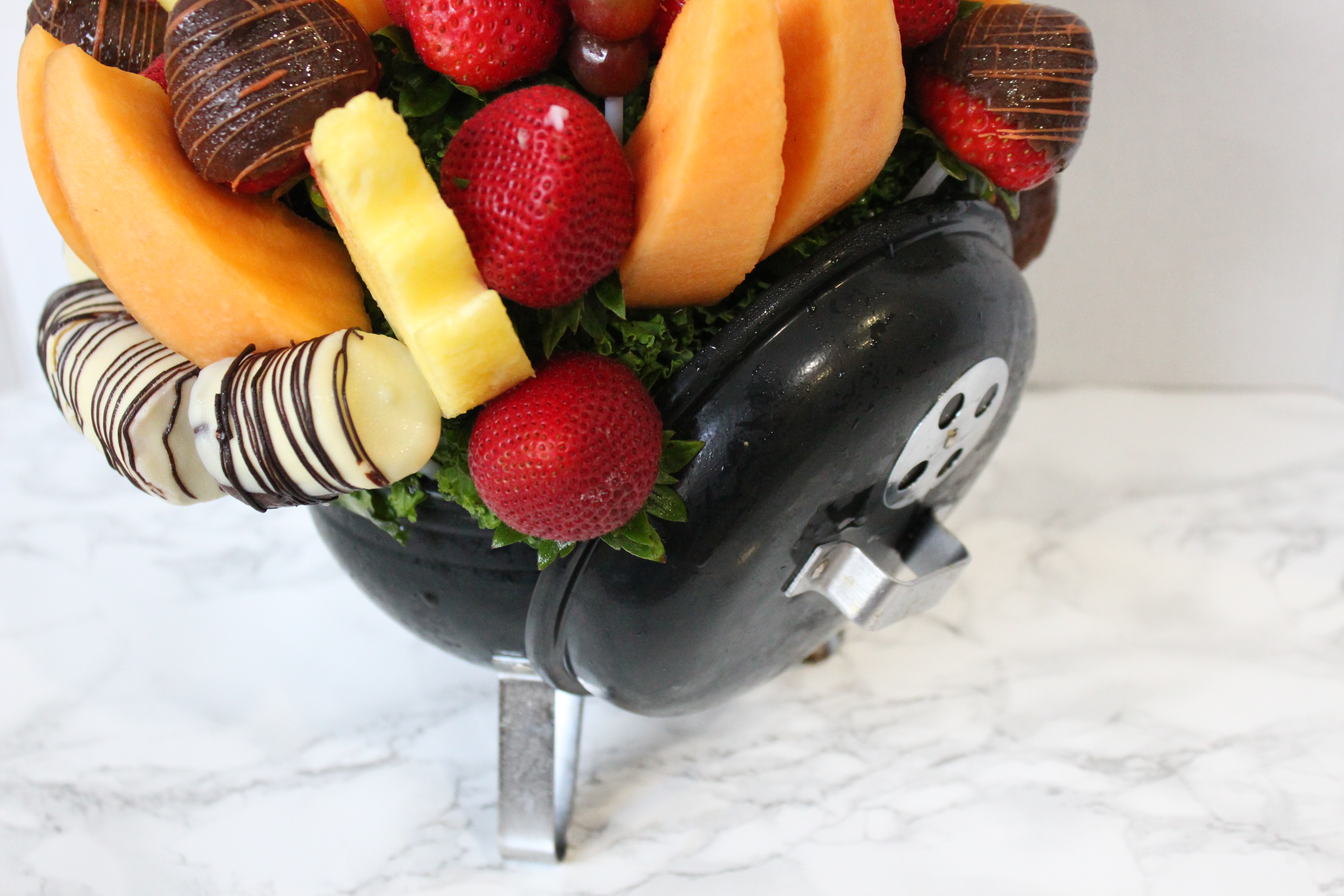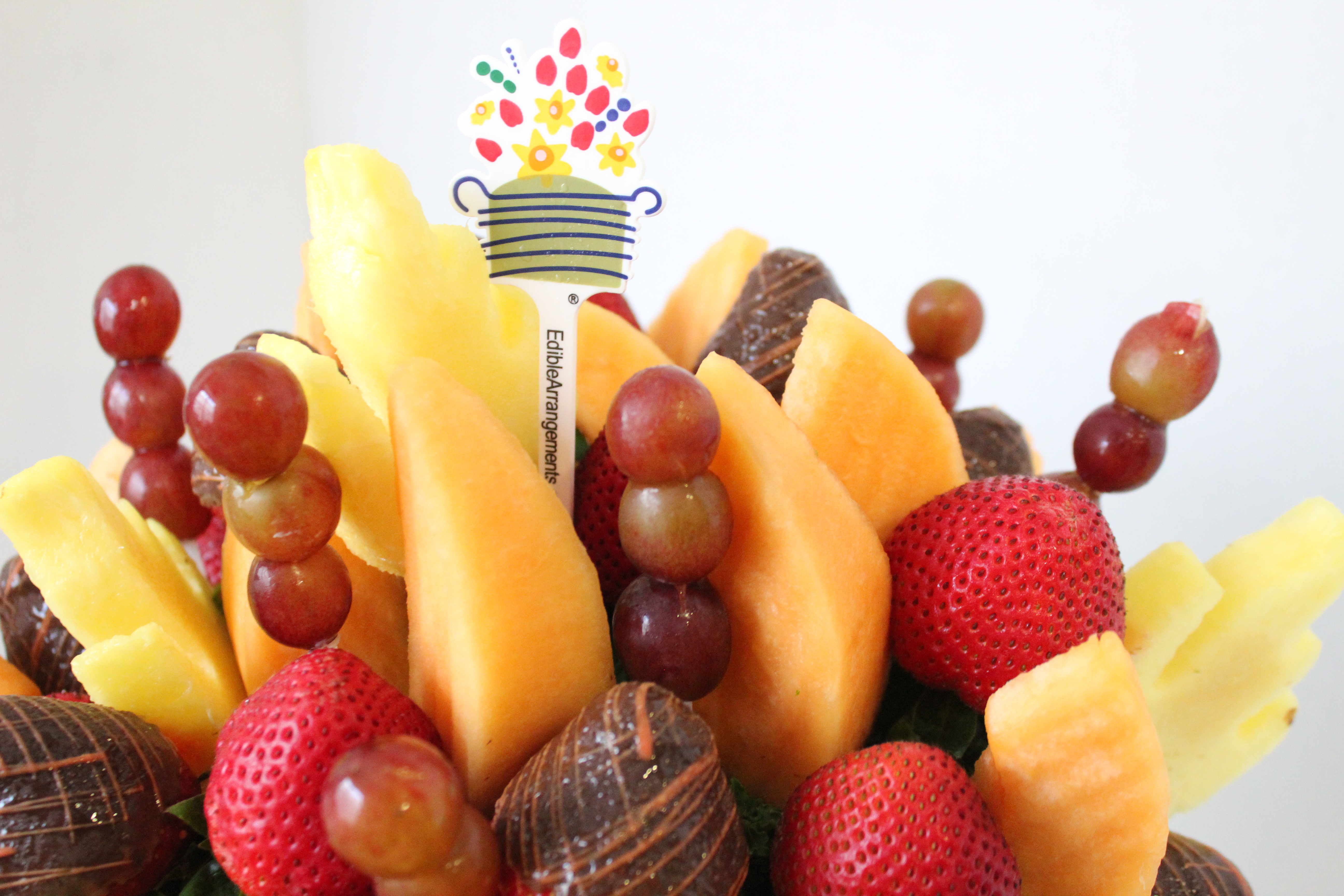 Edible Arrangements:
Fruit is something we both enjoy so fruit and fire bouquet was perfect!!!!!!!! The chocolate covered bananas were by far the most delicious! The kids actually thought this arrangement was for them! This adorable arrangement comes in a cute "catch-all" receptacle that Jerod can use afterwards in the garage! Plus you don't feel guilty for eating the chocolate if it's on top of fruit right?
Here's a coupon for $10 off $50+ purchase (valid through 6/18) Use my code BLOG6715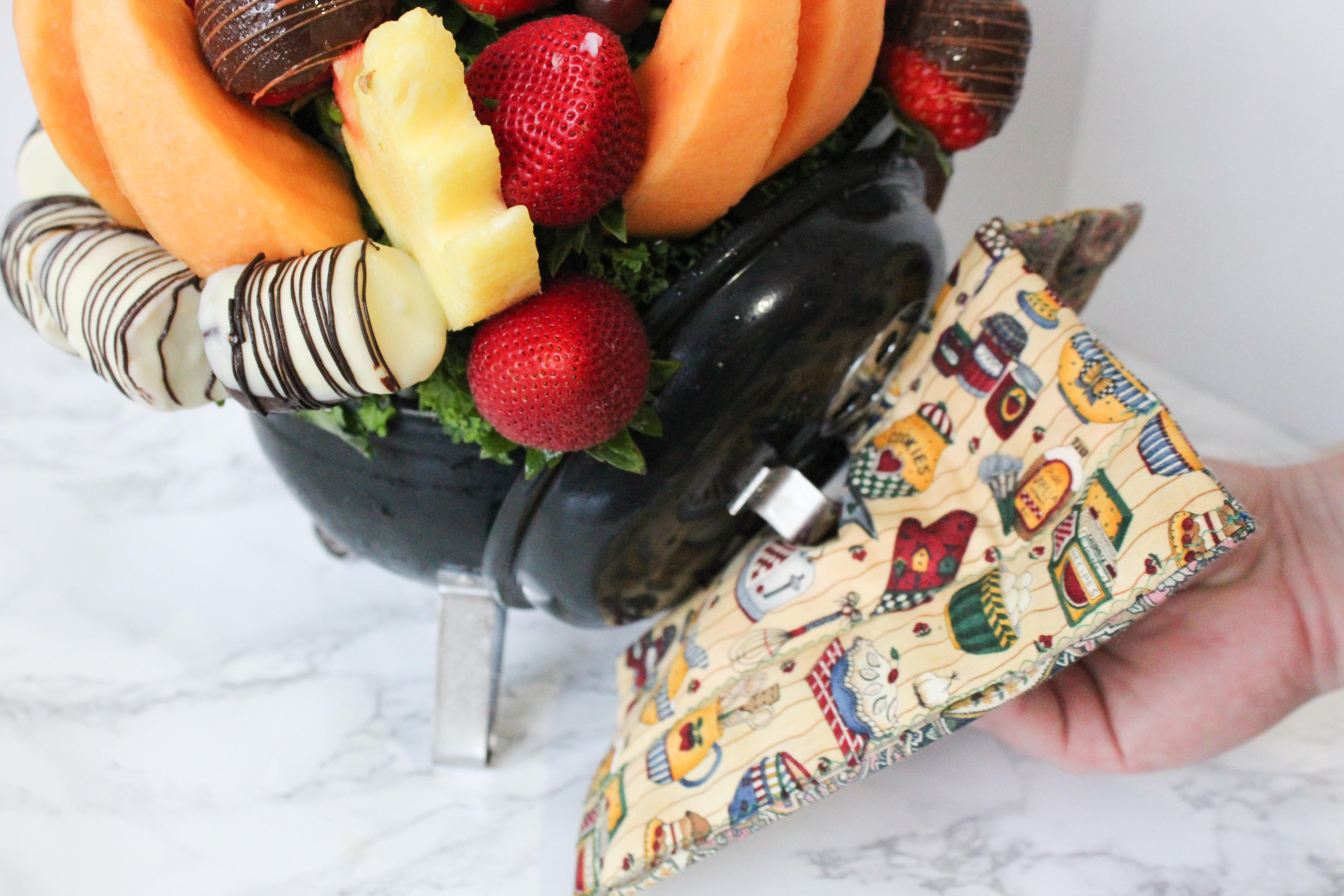 It was so hot he had to use this pot holder my great granny sewed for us! 😉
Arctic Cool:
This is a really cool gift! The shirt uses HydroFreeze X Cooling Technology so the shirt instantly cools your body and it's so lightweight! The minute you sweat you start to feel the cooling sensation. My husband does all of our yard work so this shirt will be perfect for working out in the sun! One thing I love about this brand is that they guarantee 100% to keep you cool with this shirt! This shirt cools down to 30 degrees cooler! So if you have a husband or father who loves working out or working in the yard I highly recommend checking out this brand for them!
Plus if you make a purchase of $59 or more you get a free cooling towel!
I am giving away ONE SHIRT OF YOUR CHOICE! Comment below with how your dad would stay "cool" in his new Arctic Cool shirt!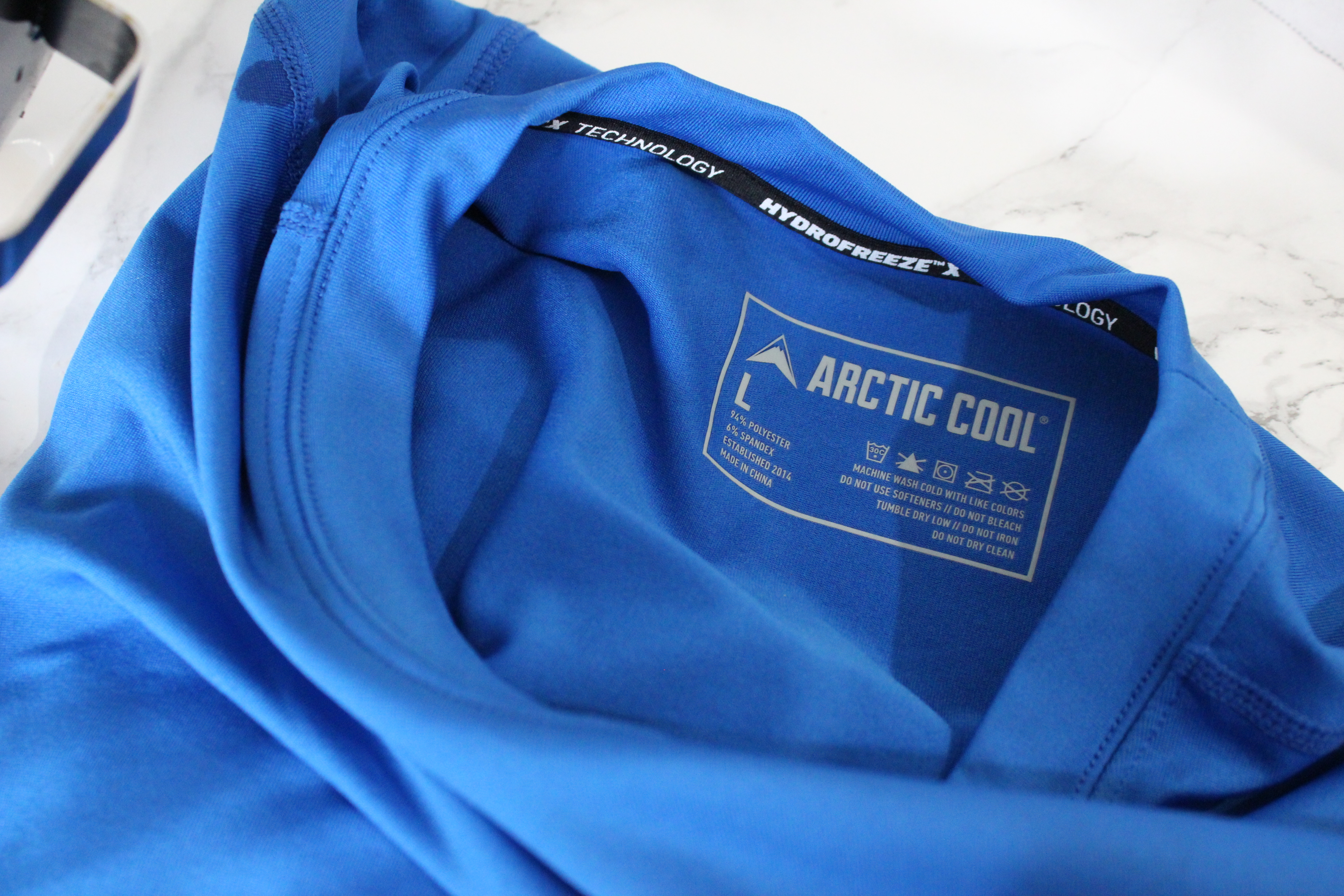 Sexy Hair:
Jerod puts products in his hair on a daily basis and always has. This hard up gel is a high -performance gel that won't flake! I know for me putting products in my hair can leave a nasty residue or flakes. It's nice to know that giving the gift of Sexy Hair won't do that. If Jerod decides to put this Men's gel on wet hair he can get a sleek, sculpted look. If he wants to put it on dry hair he can get the more tousled, messy look! Head here to purchase this styling gel for the man in your life!
Universal Music Group: 
Music is another great choice for a memorable gift. You could always get your husband that CD or vinyl track he's been wanting. I know my husband and I have numerous songs that make us think of each other. Why not get him that CD or record with your song on it? That makes for a thoughtful and meaningful gift! My husband is a fan of 2Pac and 50 Cent so that's what he got.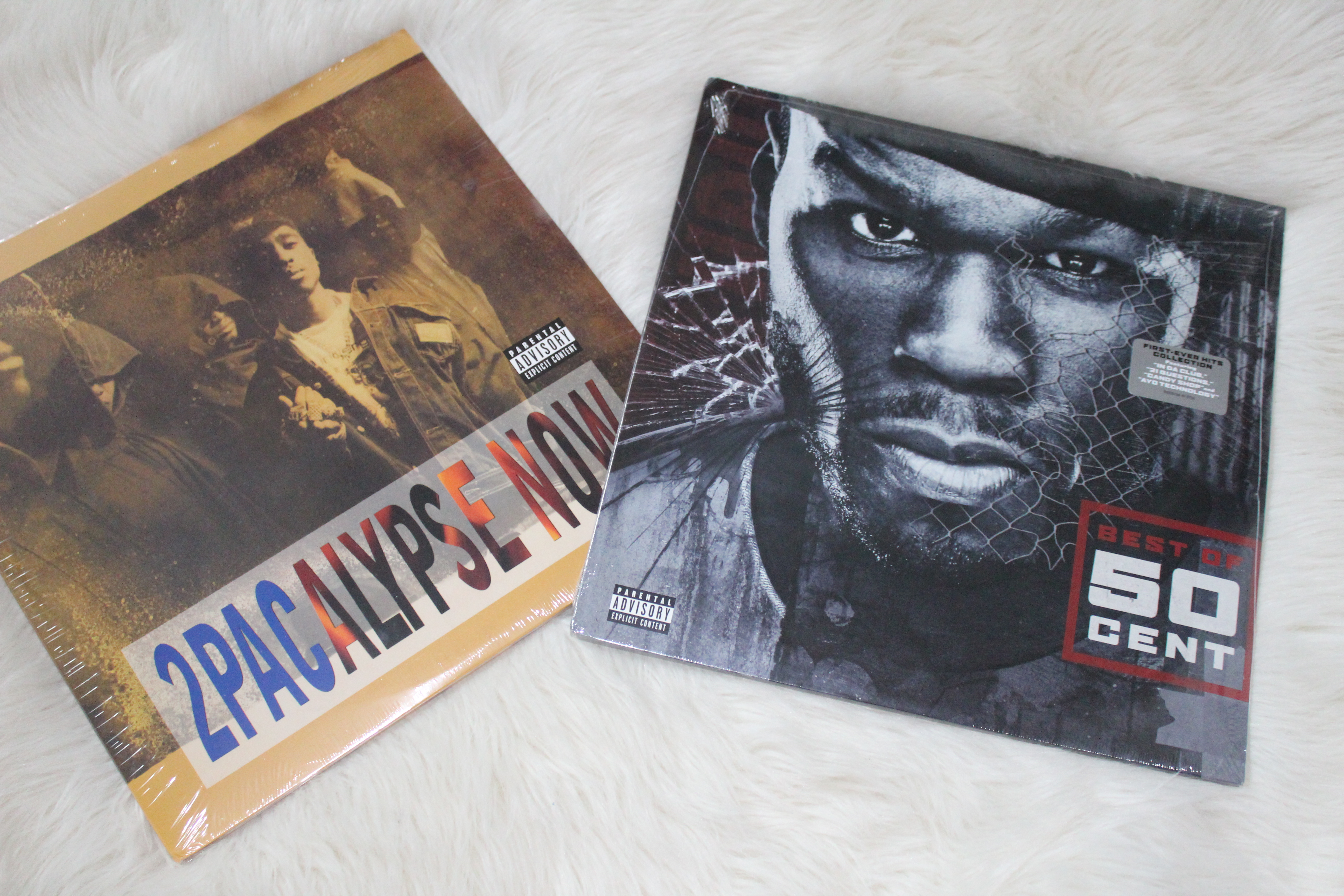 AliveCor: Kardia Mobile
Did you know that AliveCor is the leader in FDA- cleared mobile EKG technology and is transforming cardiac care? This  device is smaller than a credit card and can easily attach to your smartphone. This device makes it easy monitor your heart while aiding in disease prevention! If your family has history of strokes or heart disease this would be the perfect gift and it's only $99!
The AliveCor app is free to download for iOS and Android devices. The app tracks the 5 modifiable risk factors for stroke including: heart rhythm, blood pressure, weight,physical activity and resting heart rate.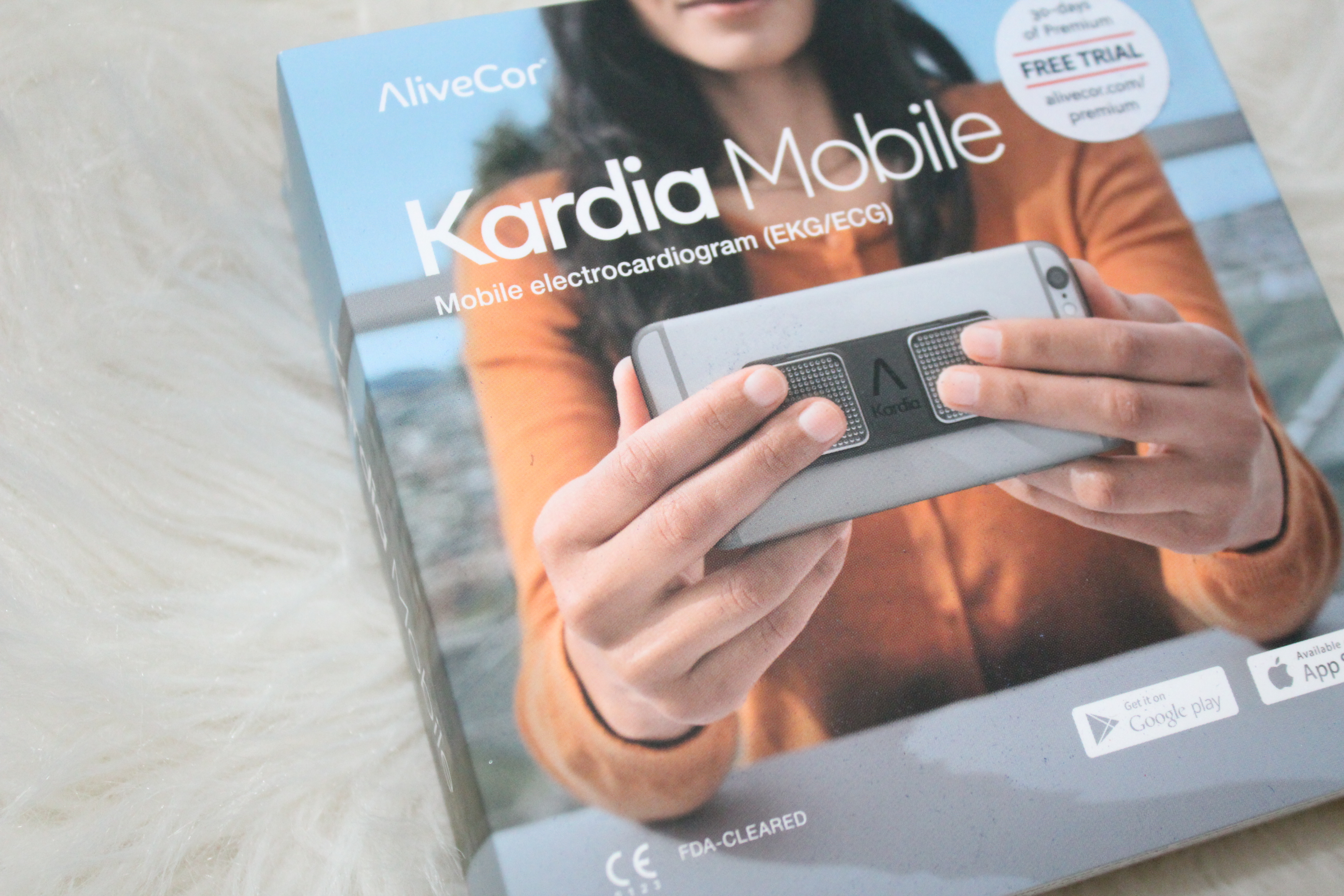 If you had to choose any of these gifts below for your husband or father which would it be? Don't forget to enter the giveaway below by commenting how your dad would stay "cool" in his ARCTIC COOL shirt!