This post is brought to you by Mouse + Magpie and The
Motherhood. All opinions are my own.
---
Your imagination can take you to so many places you'd never dream of. A child is full of creativity and I want to foster that starting at an early age. I am so glad I stumbled upon
Mouse+ Magpie 
Mouse+ Magpie
is a child inspired, adult curated collection of delightfully designed products and furnishings created specifically for little people with big imaginations!
I love that you're able to choose a complete collection of artwork and products to start a room design. I went with these specific pieces because Leighton already had these colors in her nursery bedding! I was able to choose a pillow, framed art, and Sherpa blanket even if they didn't come from the same collection.
I love the illustration of a llama in a garden. I hope as L grows up she is able to create a scene in her head and use her creativity to imagine beautiful scenes like the one featured on her blanket!
One thing I want my children to constantly do this summer is use their imaginations. Oakland has told me repeatedly that he's bored. I want him and his sisters to use their imagination and build and create things.
The other day Oakland used this beautiful Sherpa blanket to make a fort with Ainsley. They pretended to be animals. It was the cutest thing.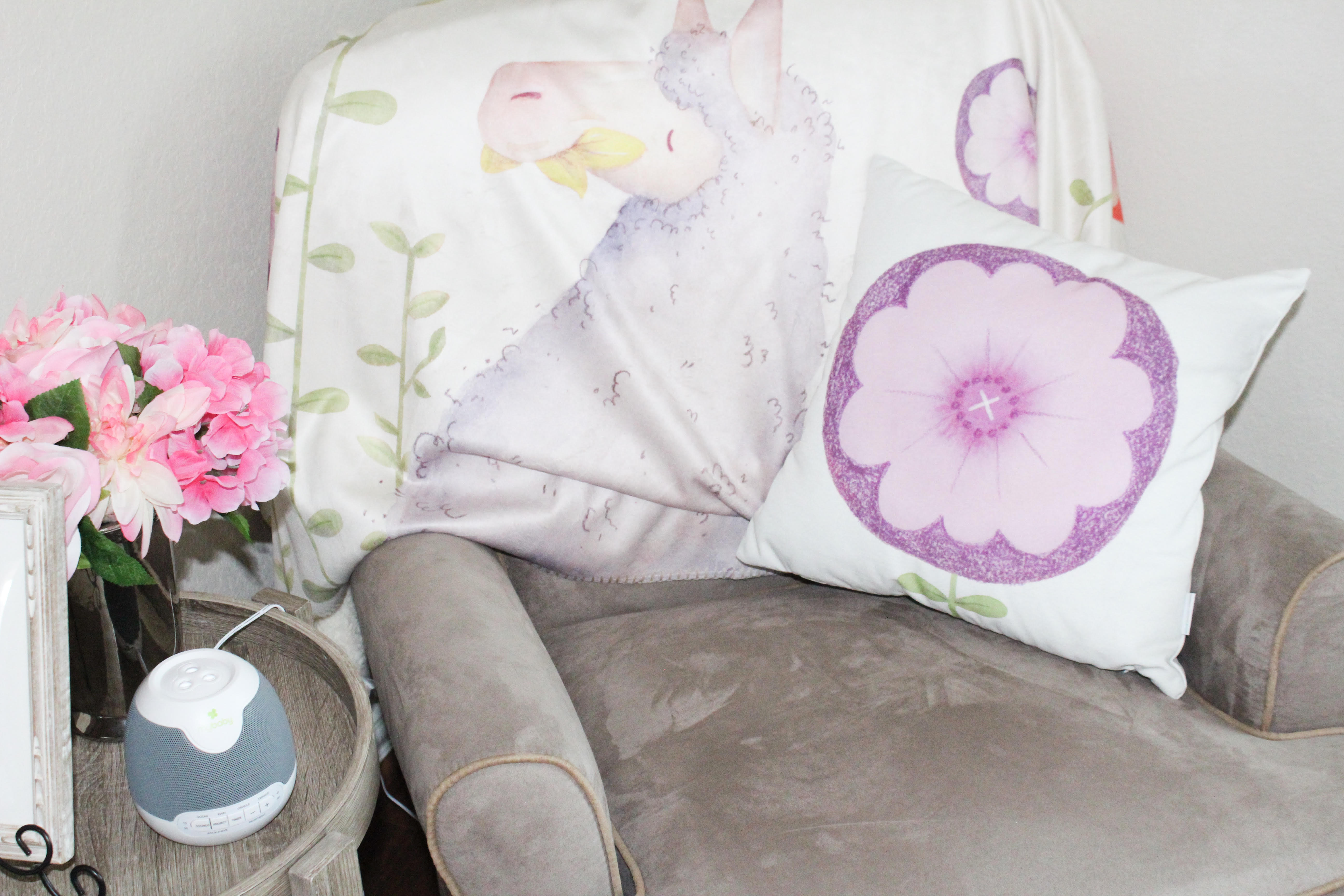 Mouse+ Magpie
partners with artists from all around the world to create these unique and beautiful pieces.
The
Mouse+Magpie
bedroom collections feature a singular artist's unique artwork. When you purchase a collection you are obtaining pieces to decorate an entire room or nursery.  Each collection includes (1) framed art, (1) lamp, (1) clock, (1) Sherpa blanket and (1) throw pillow.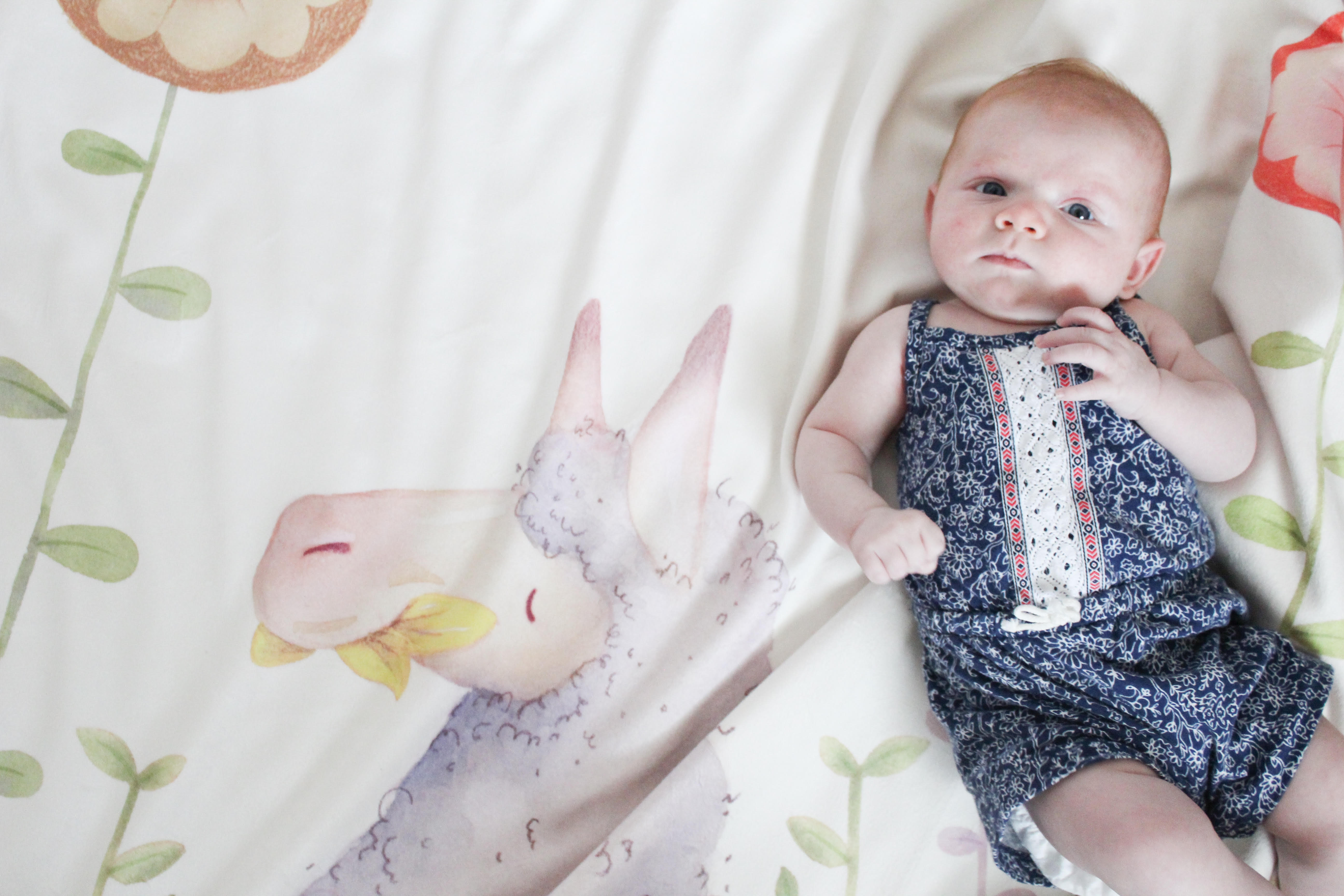 Believe me when I say that this is the softest blanket you will ever touch! Leighton sure didn't mind being on it and she HATES being on the floor!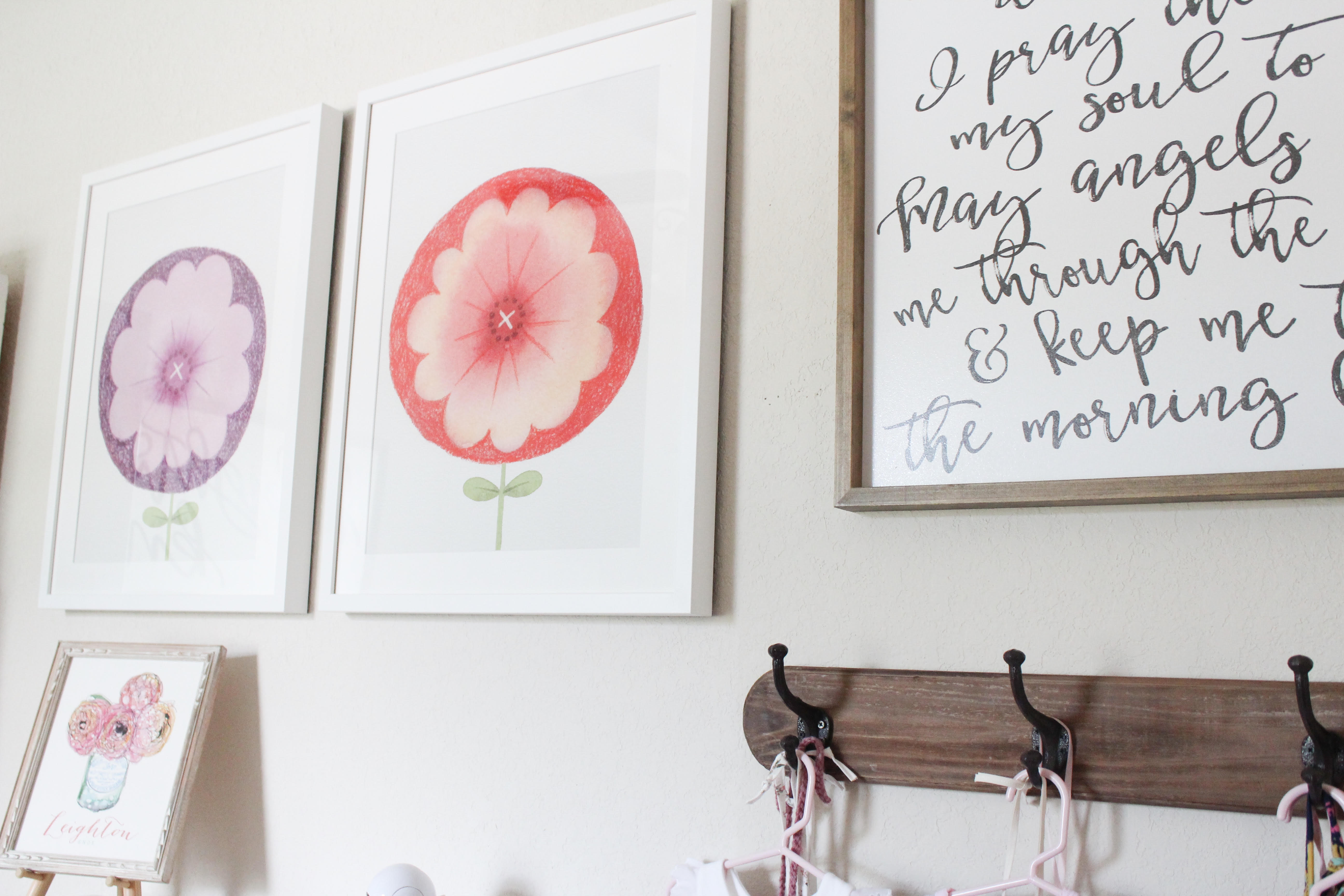 All of these pieces are perfect for decorating your baby's new nursery or adding to decor you already have! I love that the framed art add color to her walls!