Summer is in full force and it's hot outside. The last thing you want to do is go outside! I don't know about your kids but mine get bored  fast. My son is really into crafts and experiments, like more 7 year old boys!
I am sure you've heard all about slime and I thought it was honestly something everyone was buying at the store. I am sharing the easiest recipe and there are 4 ingredients! Well 3 if you do away with the glitter and use glitter glue!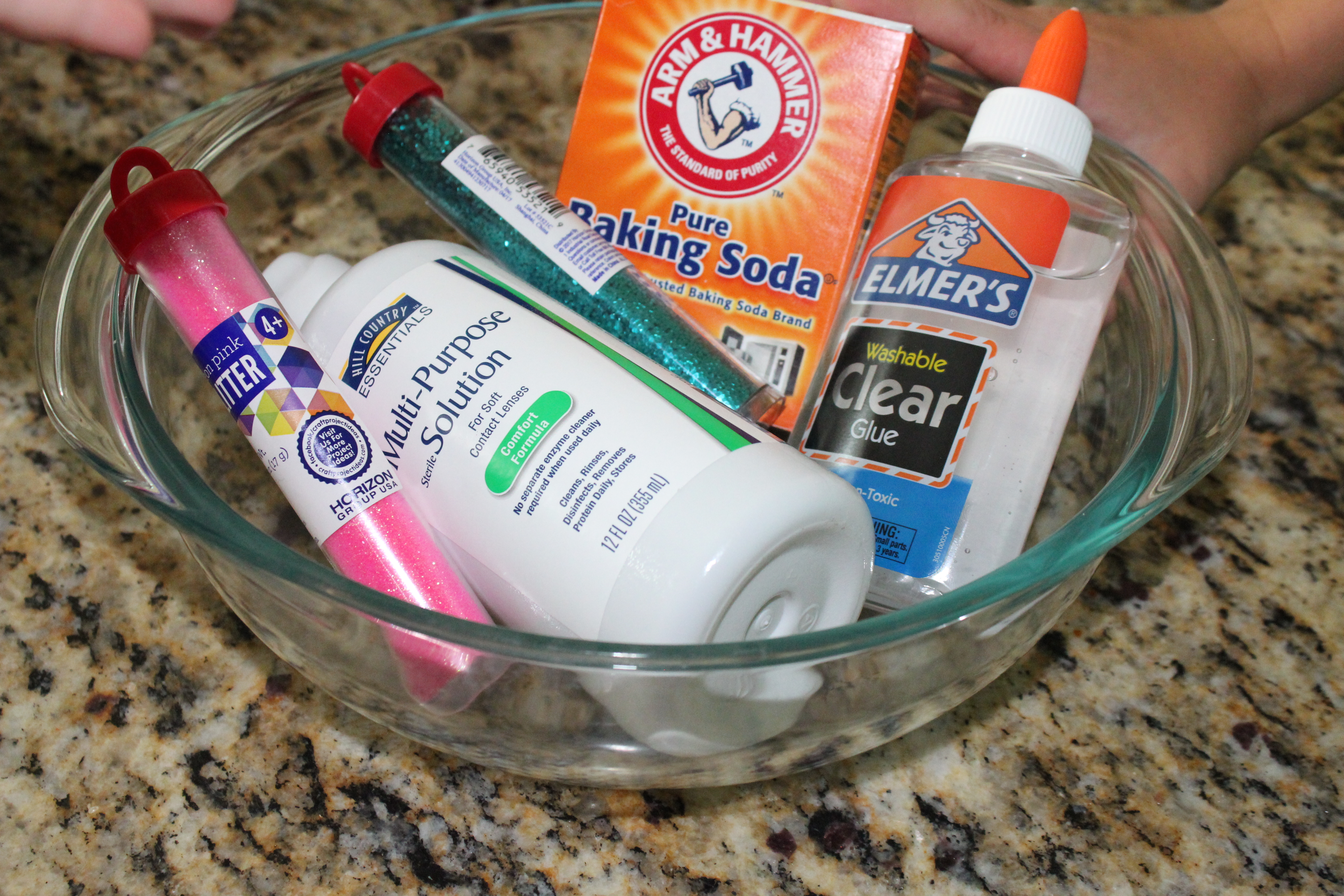 You will need:
-4 oz. Elmer's clear glue. You could also use the glitter glue to avoid having to buy glitter too. My store was out of this particular kind.
-glitter, I used 2 different colors.
-1/2 tablespoon baking soda
-1 tablespoon contact solution
Literally all you do is mix the ingredients and knead it really well. What I did was…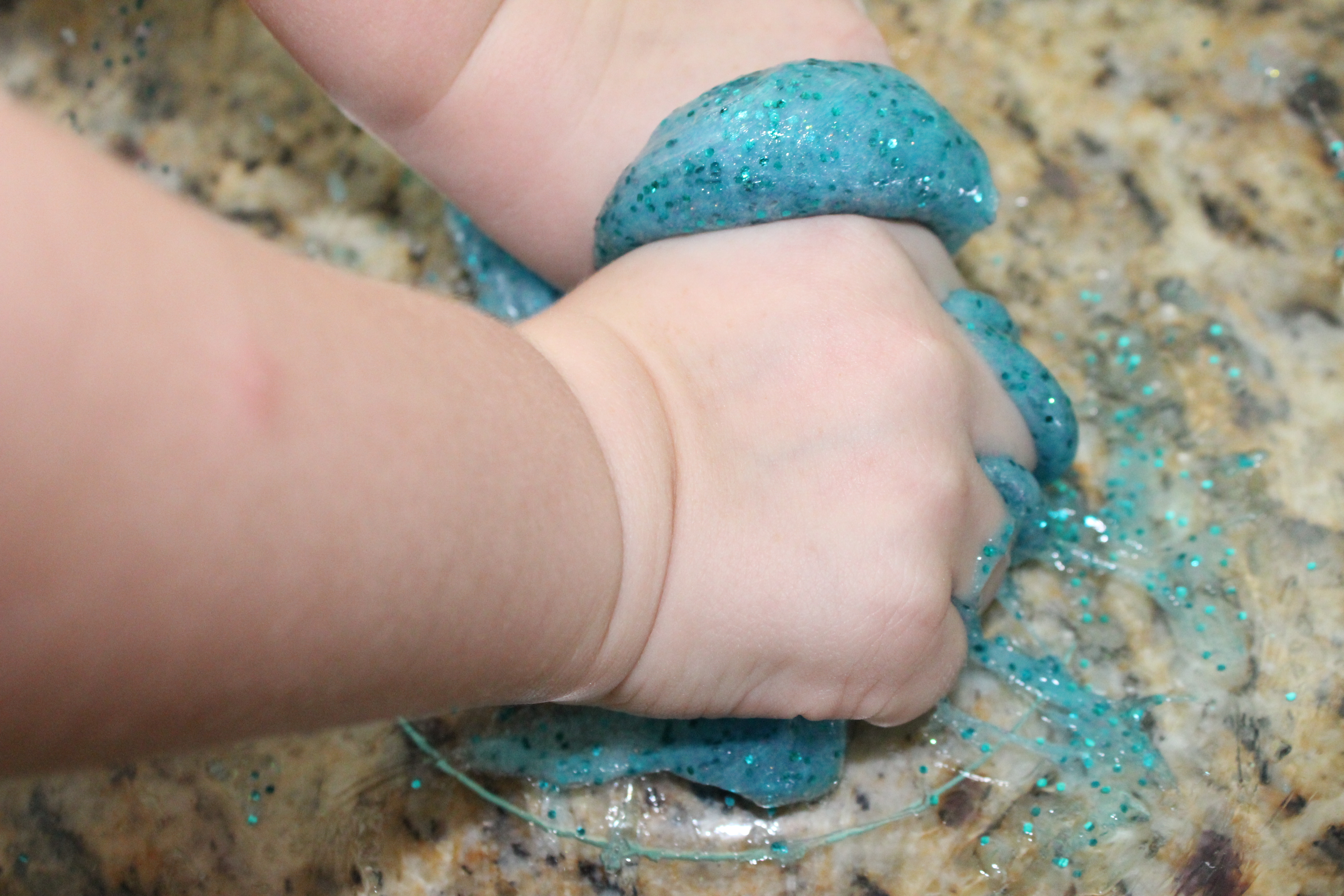 First, added the 4 oz. of glue.
Second, I added the baking soda.
Third, the kids added the glitter.
LAST, they poured in the contact solution.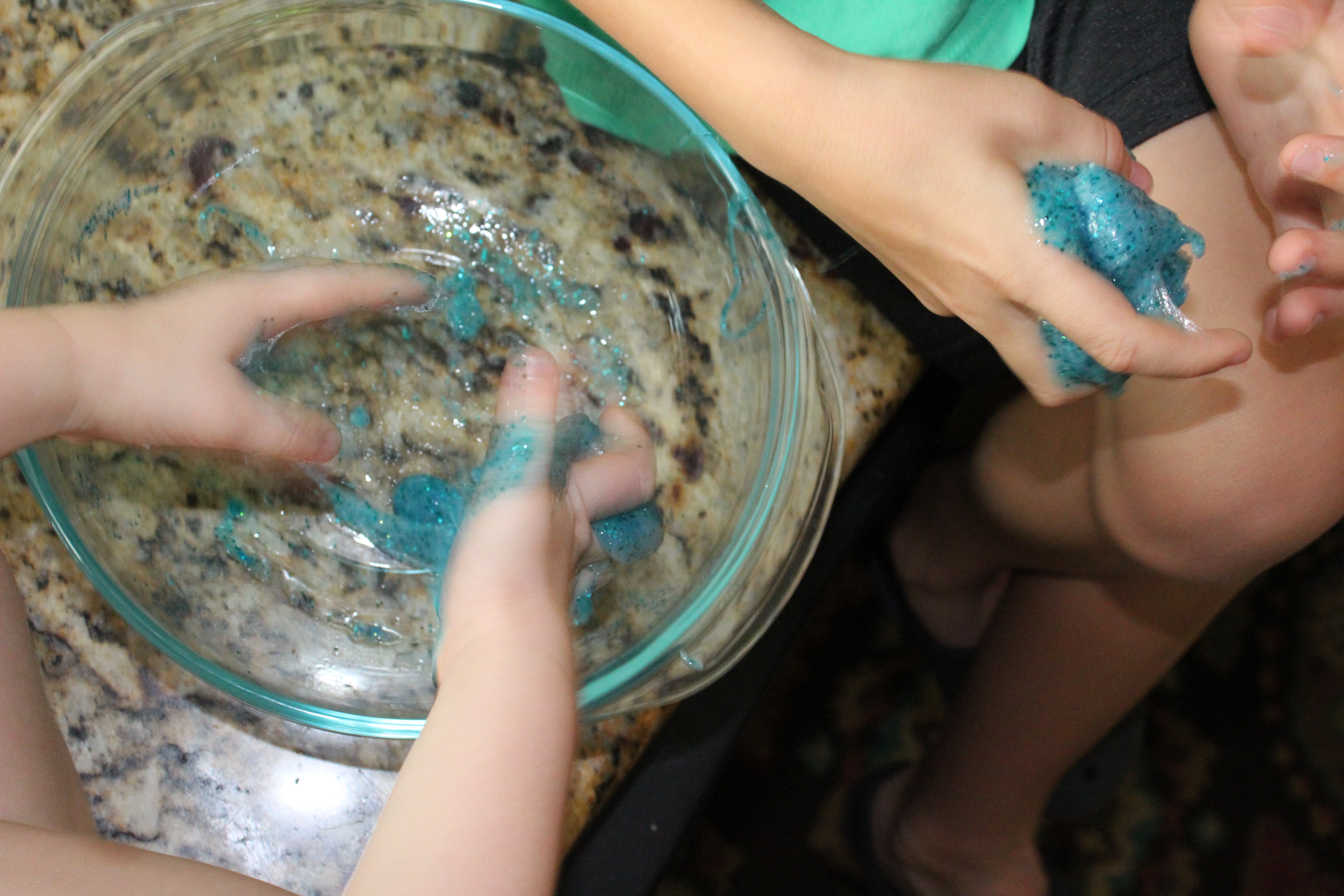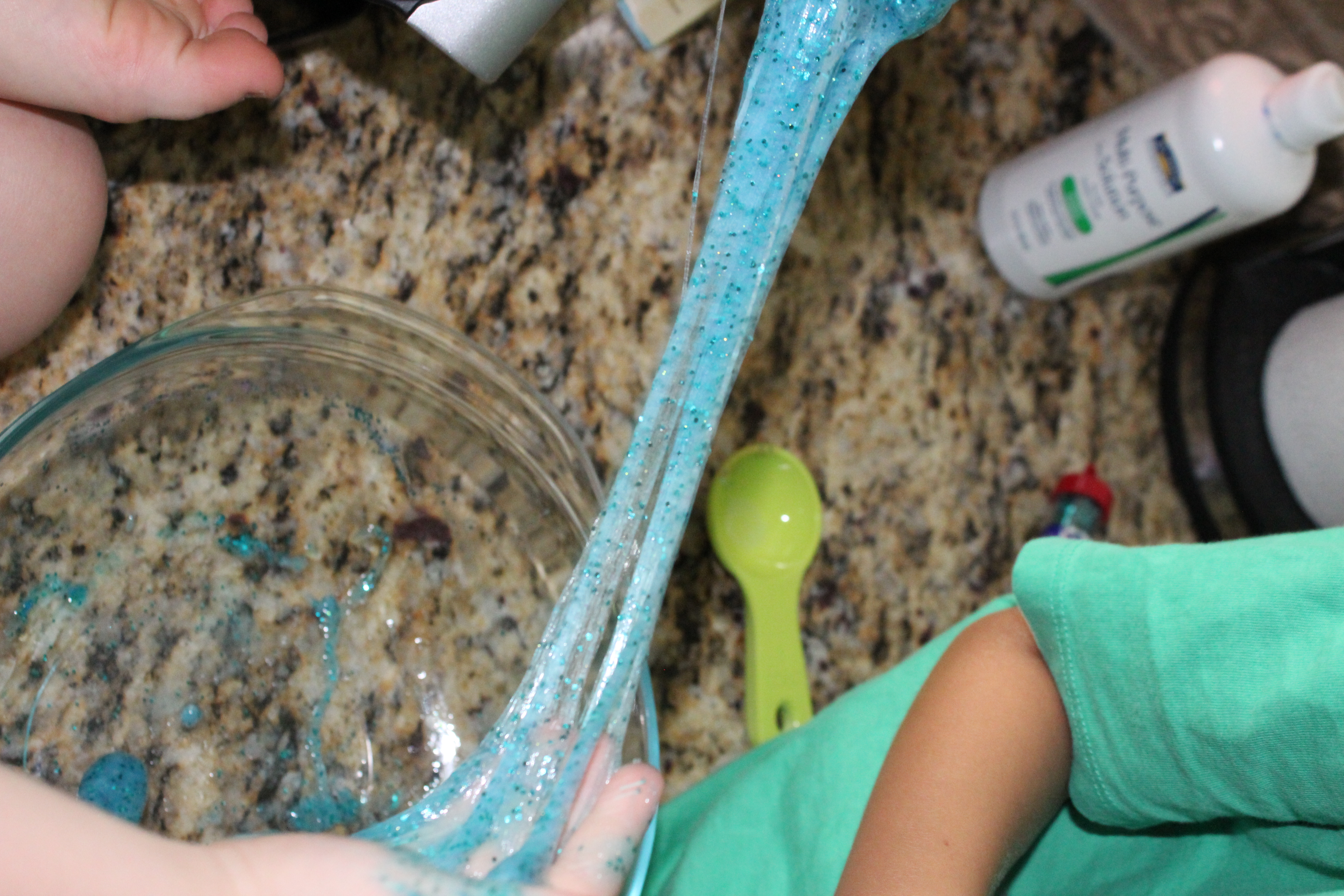 It was SO EASY to make! This slime would be a great party favor!