A huge thank you to La Cantera Resort for sponsoring this post
as well as other amazing venues and companies listed below!
Summer is a time for fun adventures and traveling to new places! As you might know having a newborn and traveling isn't the easiest thing to do. Leighton is almost 3 months and she took her first road trip to San Antonio this Summer! When we were making Summer plans I knew I didn't want to travel too far to have a good time. I also wanted to go to somewhere we haven't taken the kids before.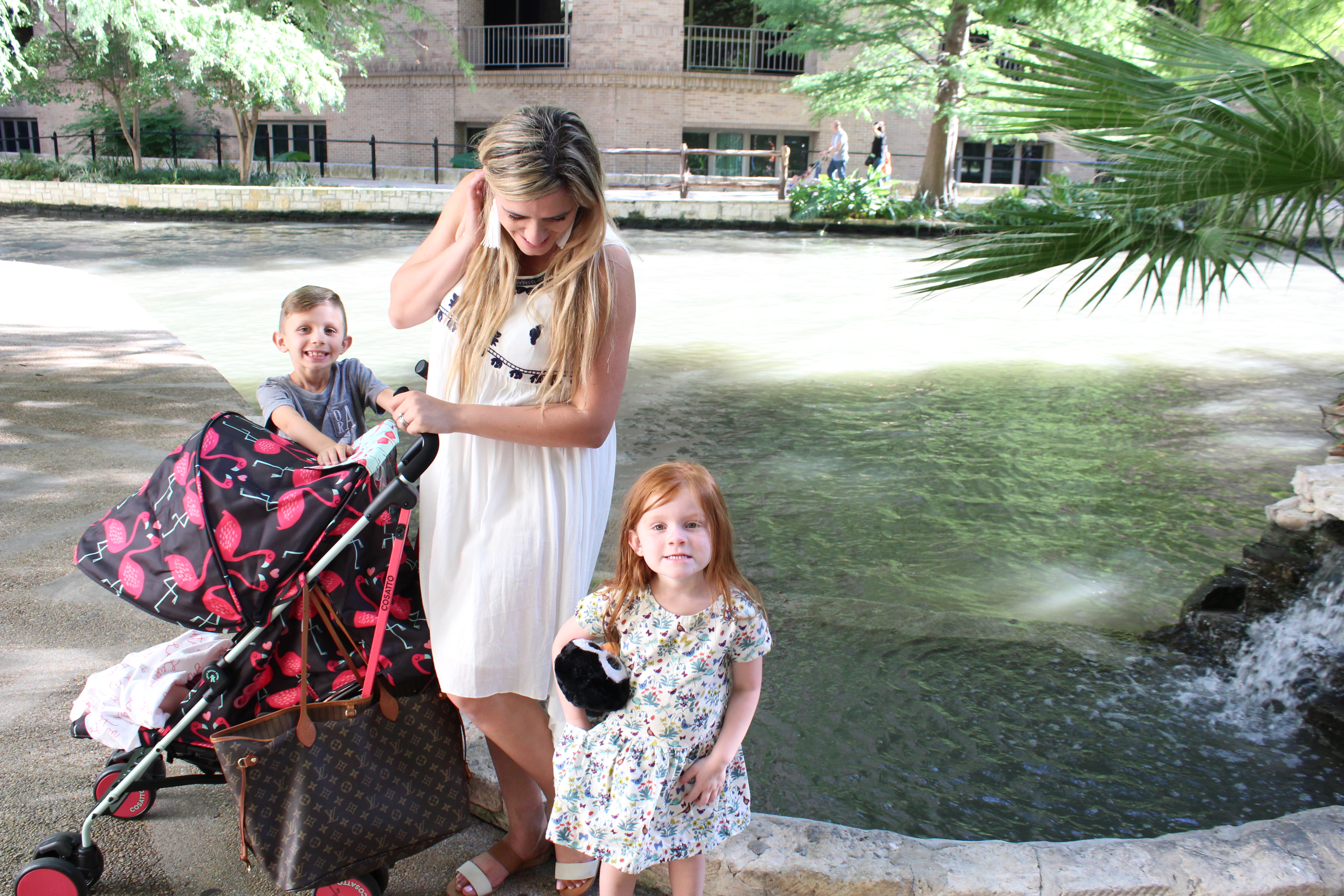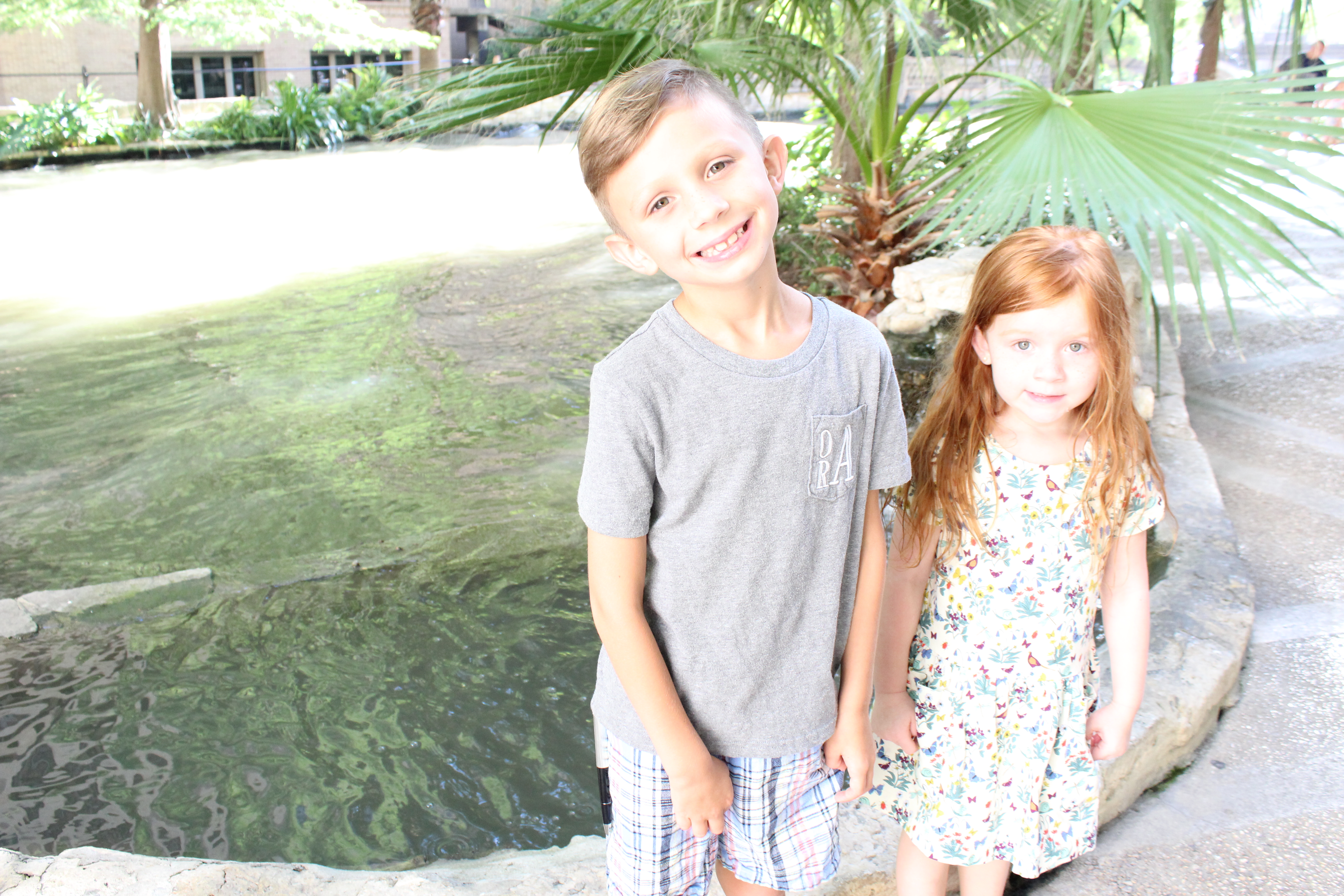 I researched resorts in Texas and La Cantera was the first one that popped up! This resort was only about 3 hours away from our home in Houston. This resort offers amazing experiences, a beautiful view, and a wonderful staff willing to go the extra mile to make your stay amazing. I must say this resort will be one we go back to…. no doubt. The breathtaking views, the wonderful pool side cabanas, the delicious food, the amazing spa amenities, and the kids club were all reasons we will be going back!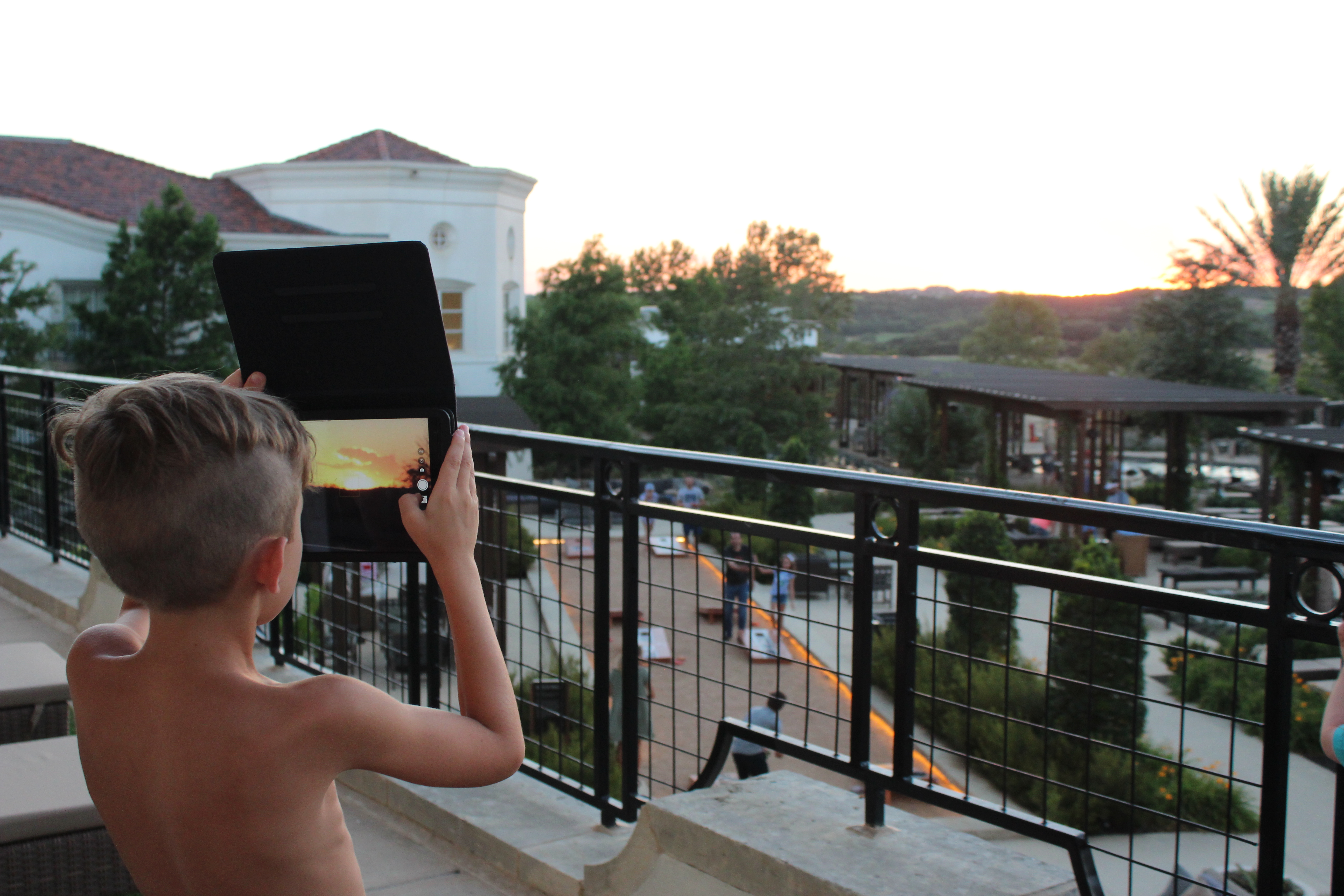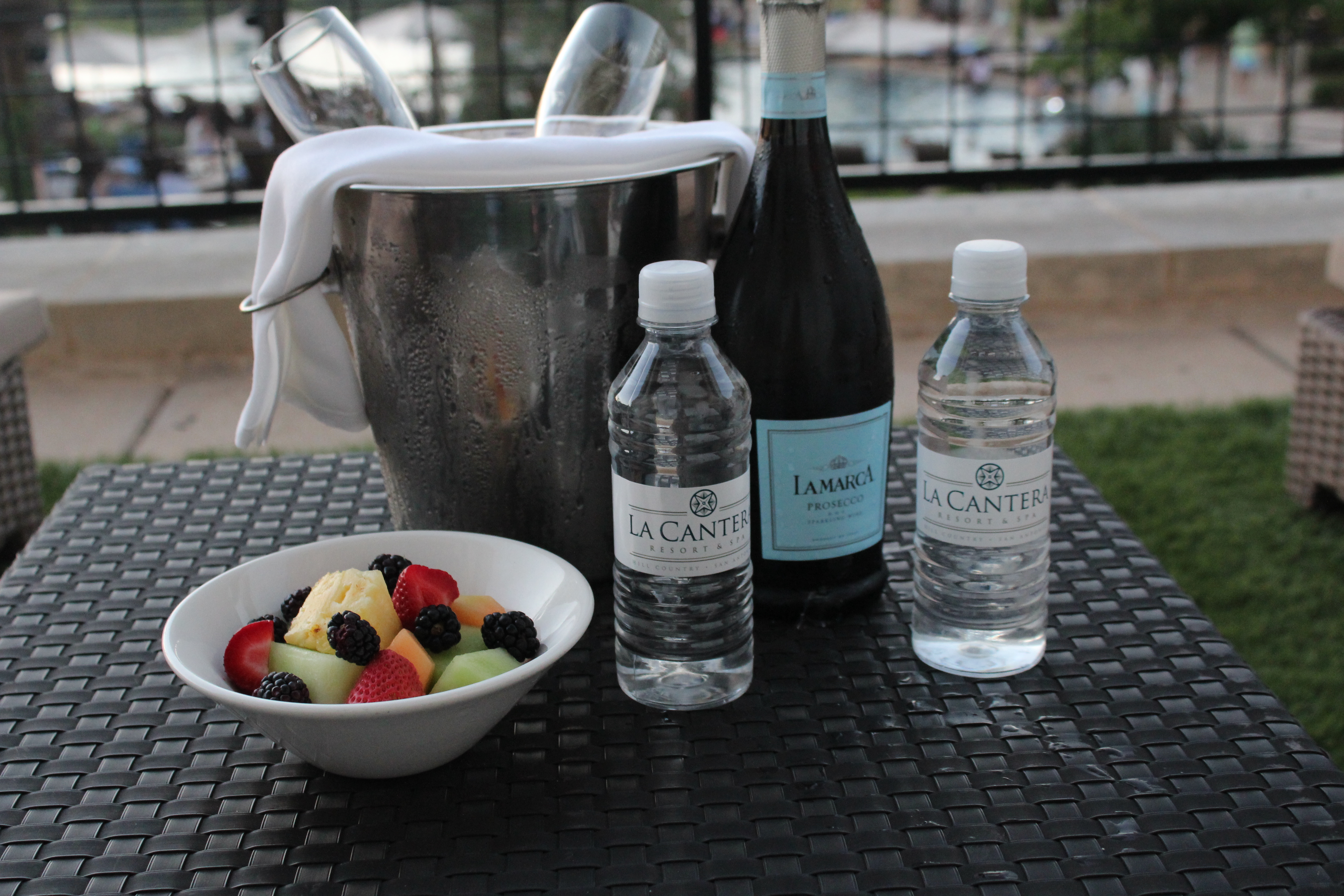 One feature I LOVED about the resort was that they have this awesome program called Kids Club! You can see all of the fabulous resort activities here!
With Kids club you are able to drop off your potty-trained children ( ages 4-12)  for an hour long session or the camps. The staff interacts with them by providing games, crafts, outdoor activities, and more! Jerod and I were able to relax in our cabana sans kids! Well we had Leighton and that gave us a chance to be kid-less and give them a chance to do fun activities!
I was able to get a purple haze sugar scrub at the Loma De Vida Spa!
I was taken to the sky loft, which was a room secluded off on the property and treated to an hour long scrub! This scrub left my entire body feeling amazing! The lofts also feature outdoor showers! There is a tranquility pool and saunas to use after your treatments! I highly recommend treating yourself to at least 1 thing while you're at the resort!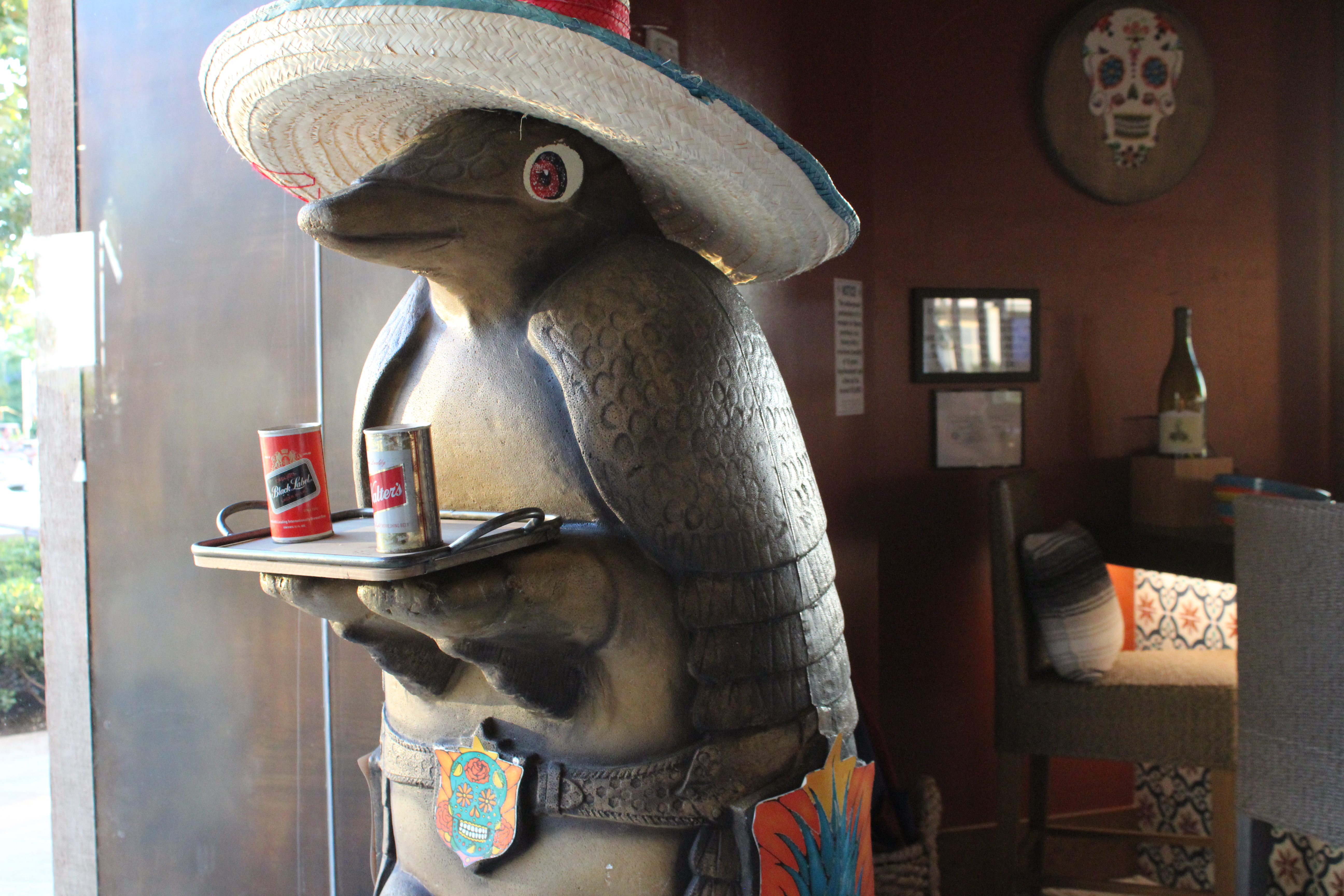 Primero Cantina was the first restaurant we ate at and the food was so fabulous! The kids and I had the steak, crab cakes, and the Tres Leches cake!!!!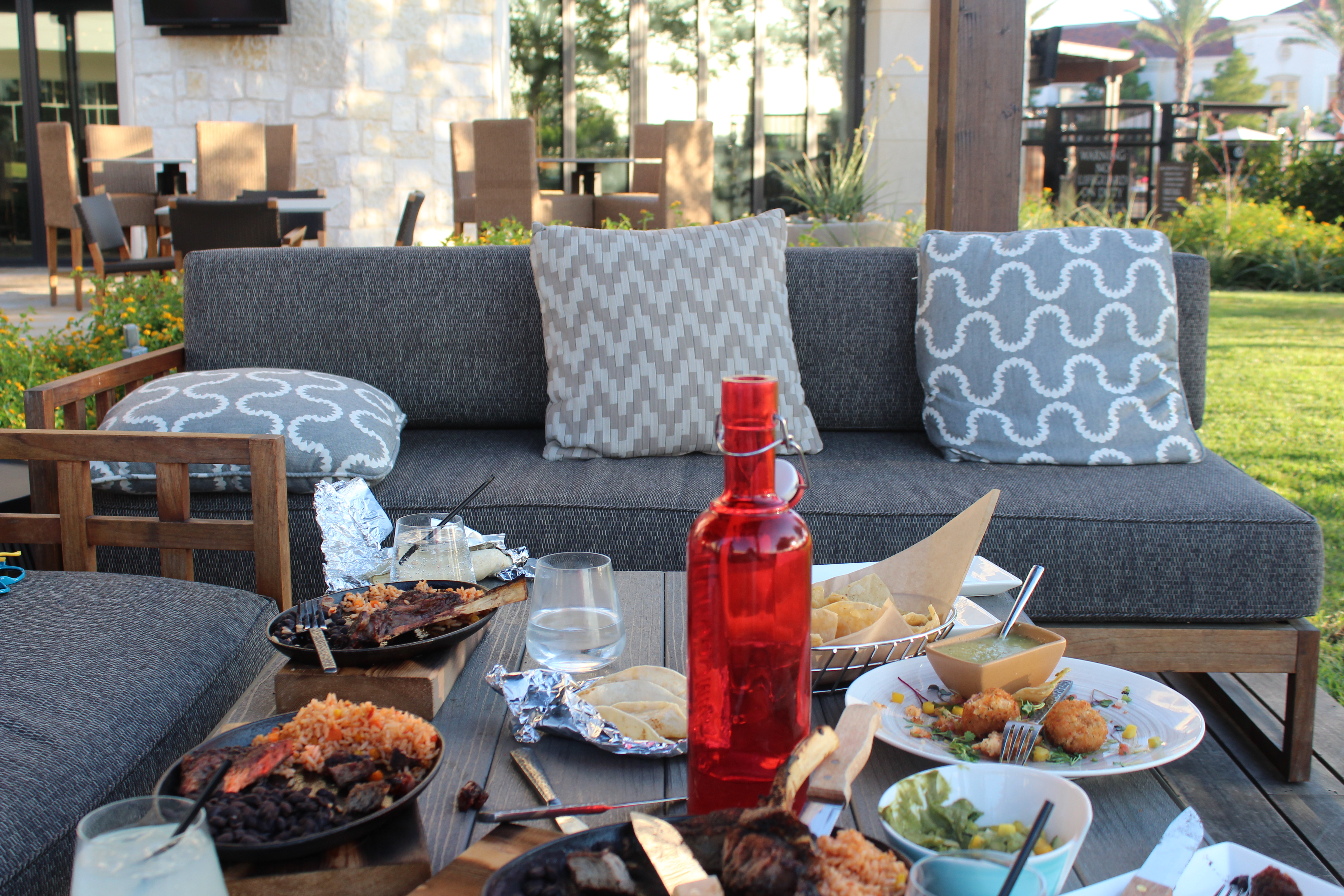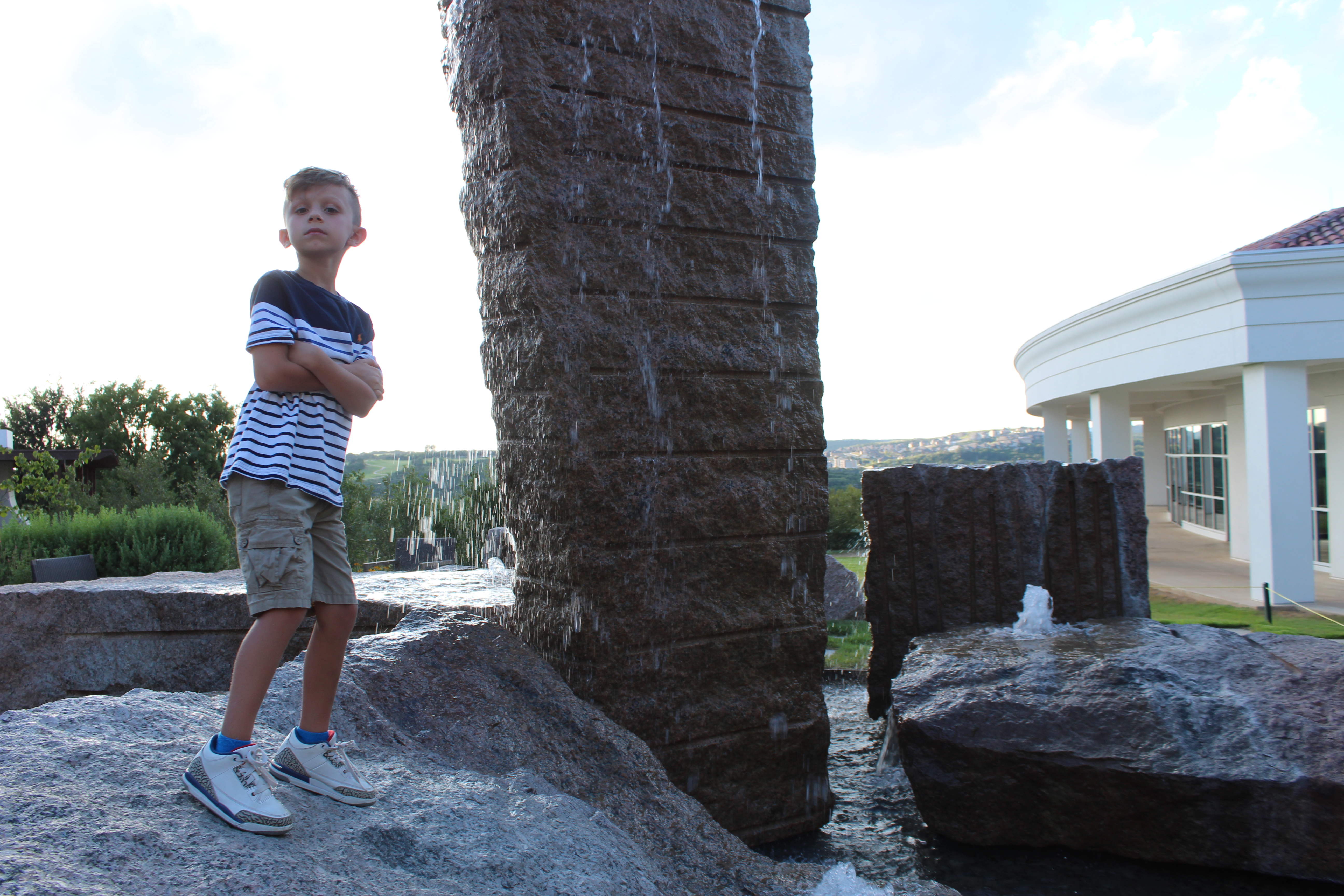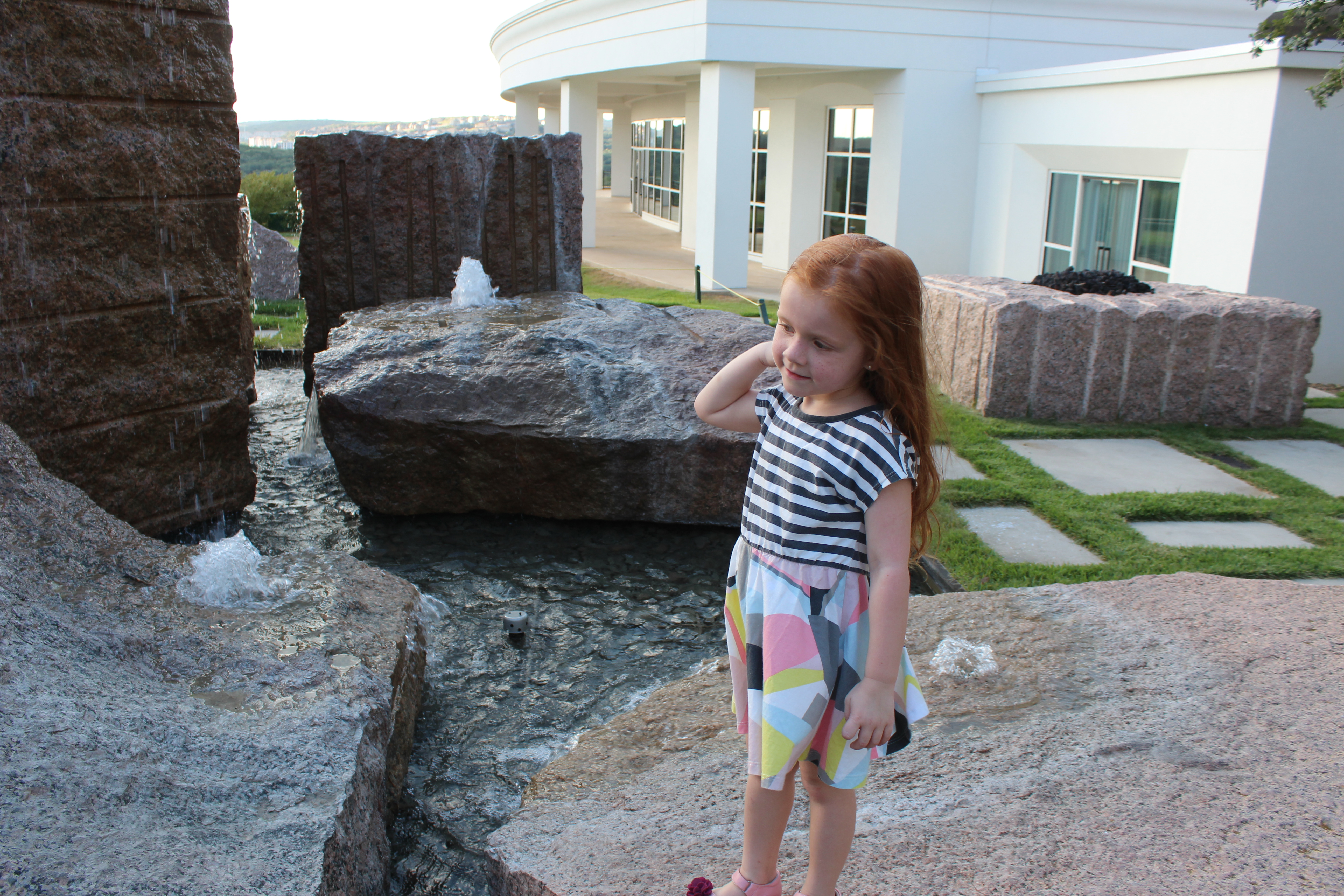 All around the resort were beautiful stones, water falls, and gorgeous scenery!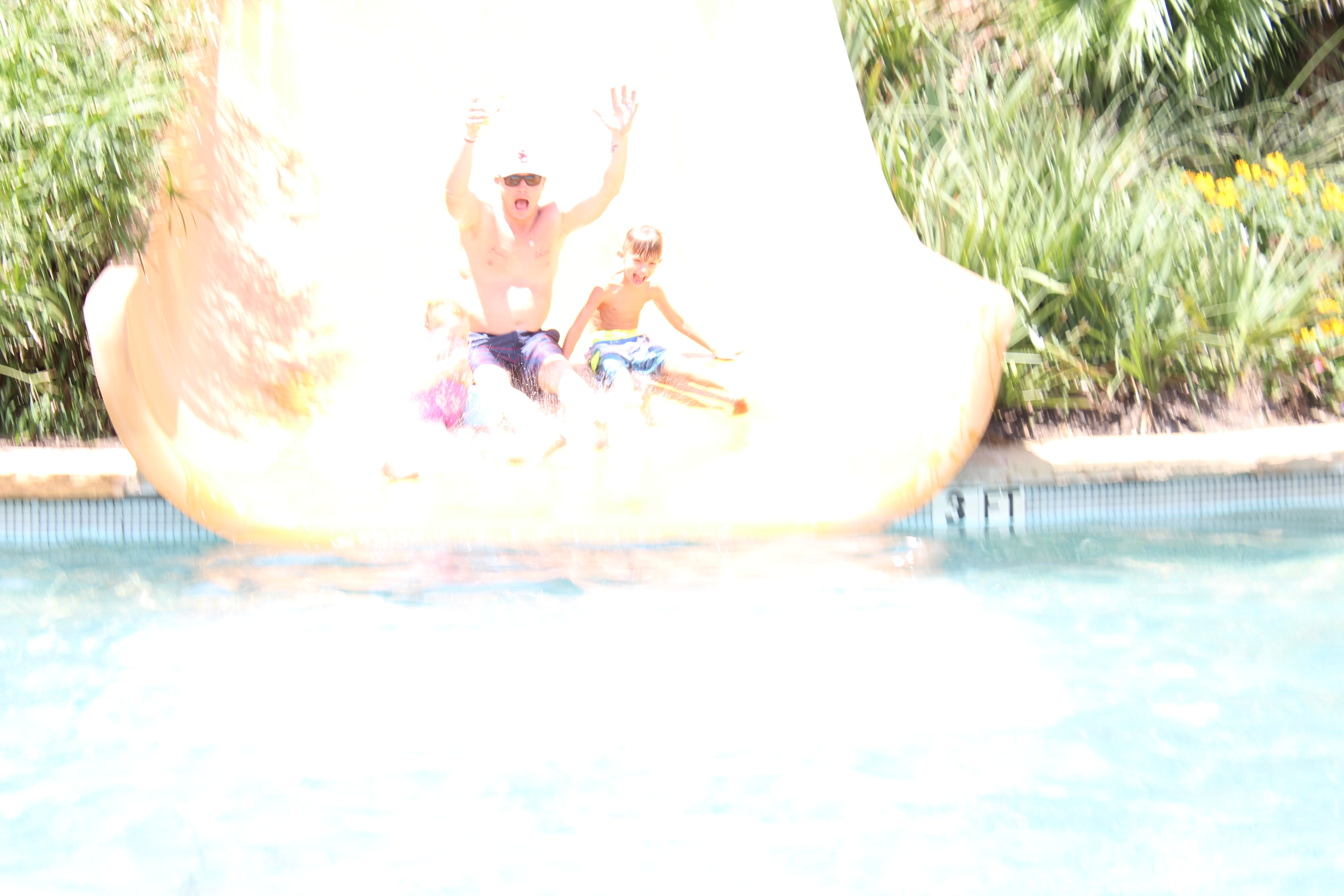 This is a blurry picture but the kids really enjoyed when daddy went down the slide with them!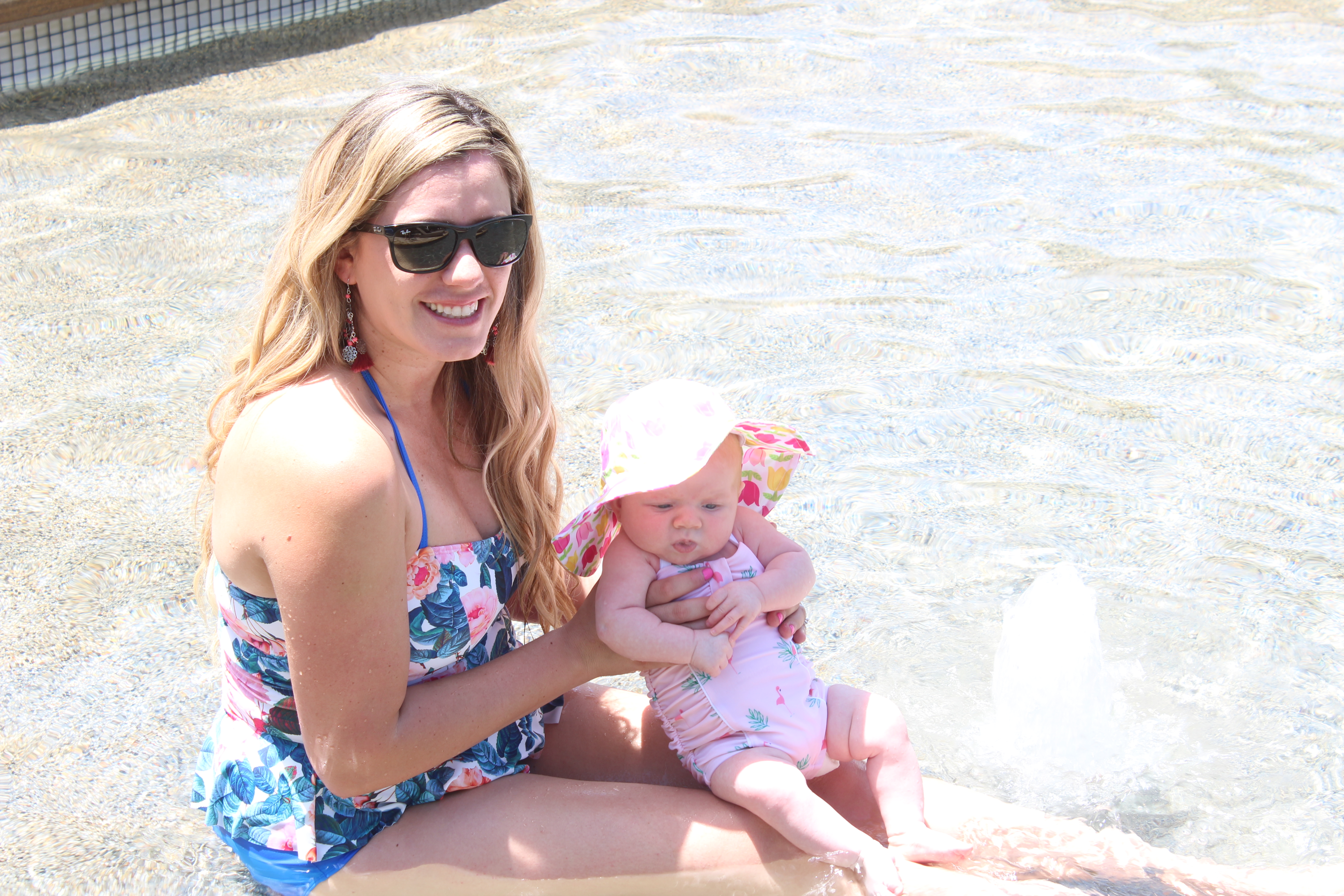 Leighton had her first pool experience at the resort and LOVED every second of it! A huge thank you to the Blo Blow Dry Bar in The Woodlands! Katie was able to get me in the day BEFORE we left for our vacation and the results were gorgeous! Here's a photo of me the day before we left.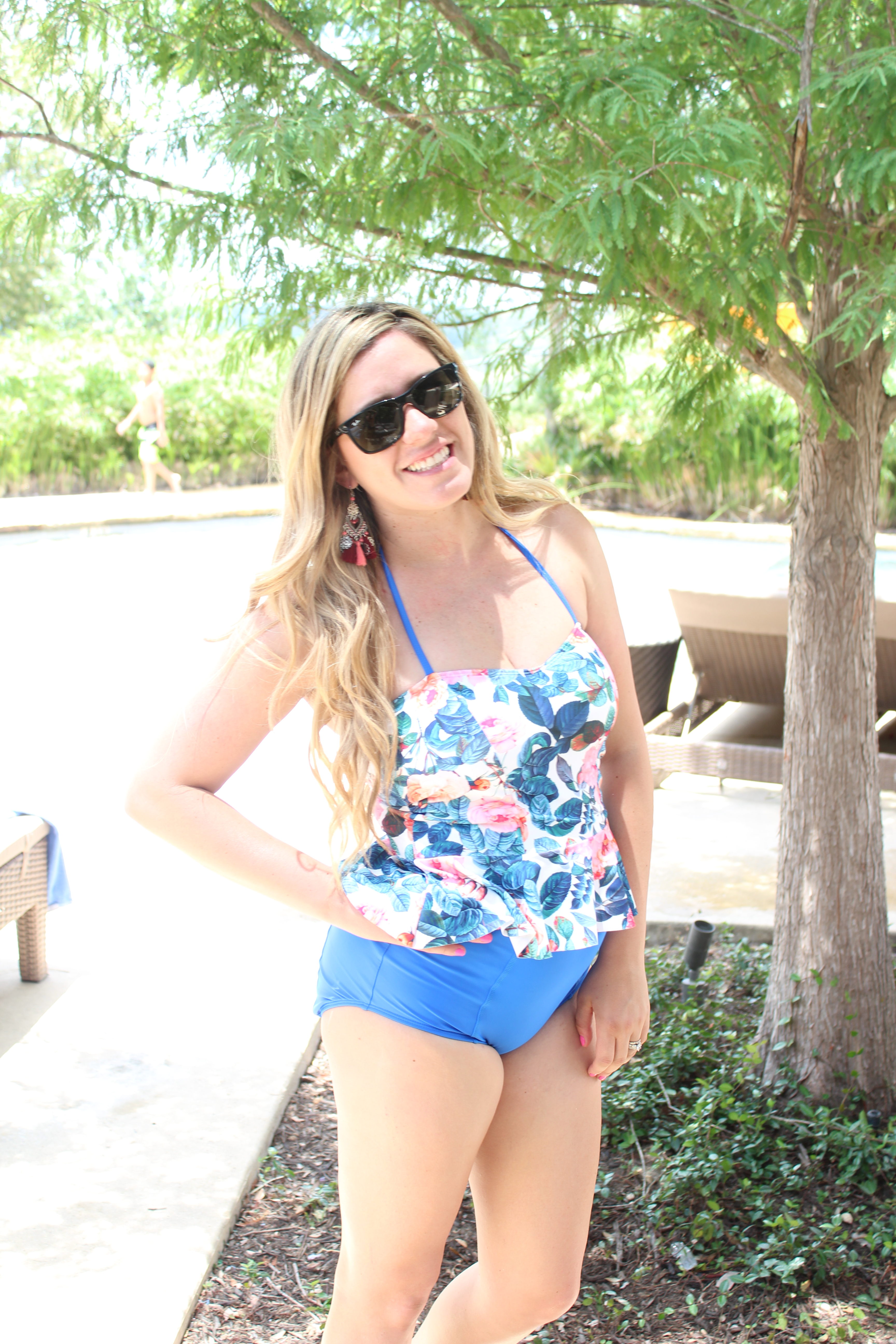 Bathing suit c/o Lime Ricki !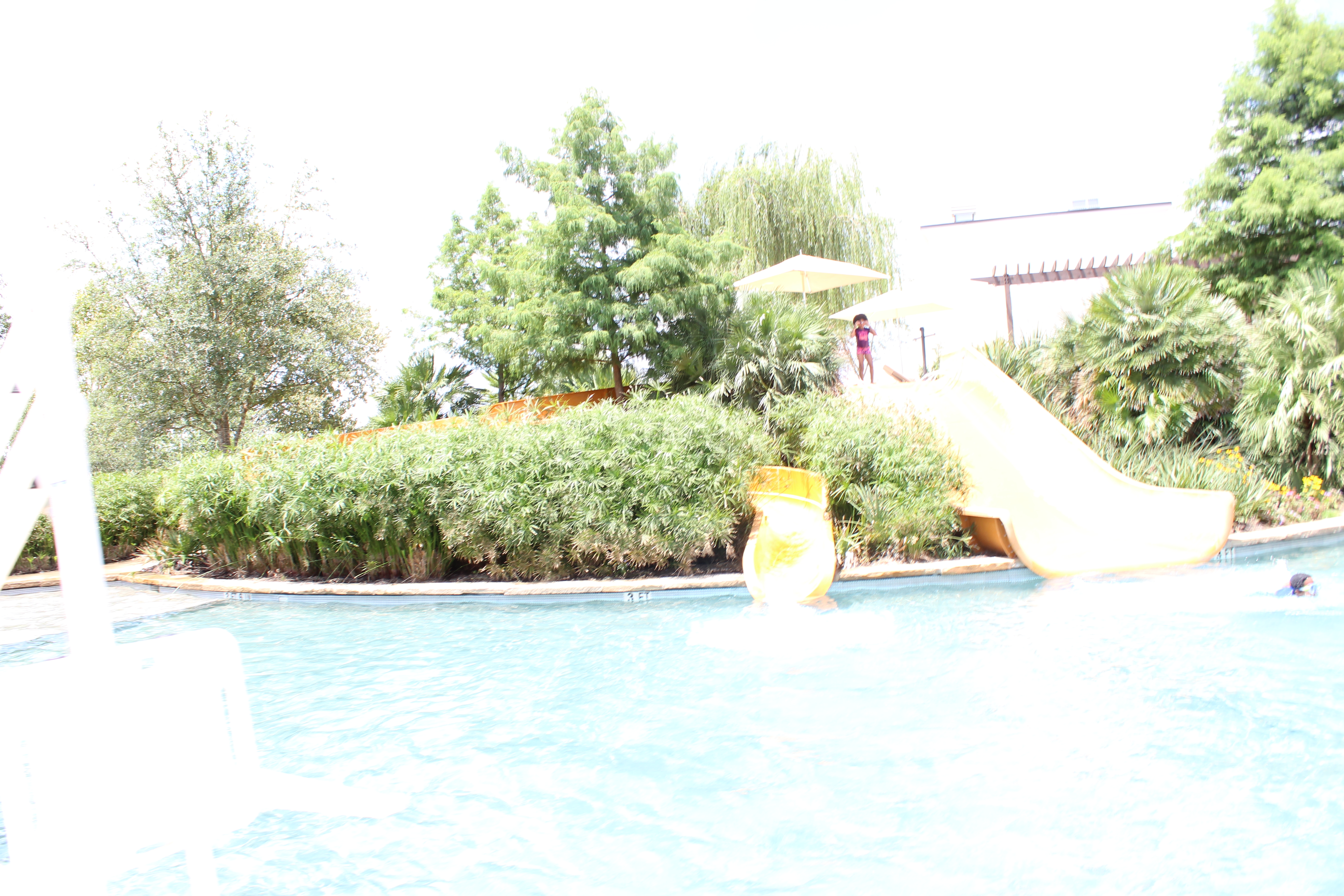 The kids were obsessed with the water slides! It was perfect because our cabana was right in front of it! The food was amazing and so were the drinks!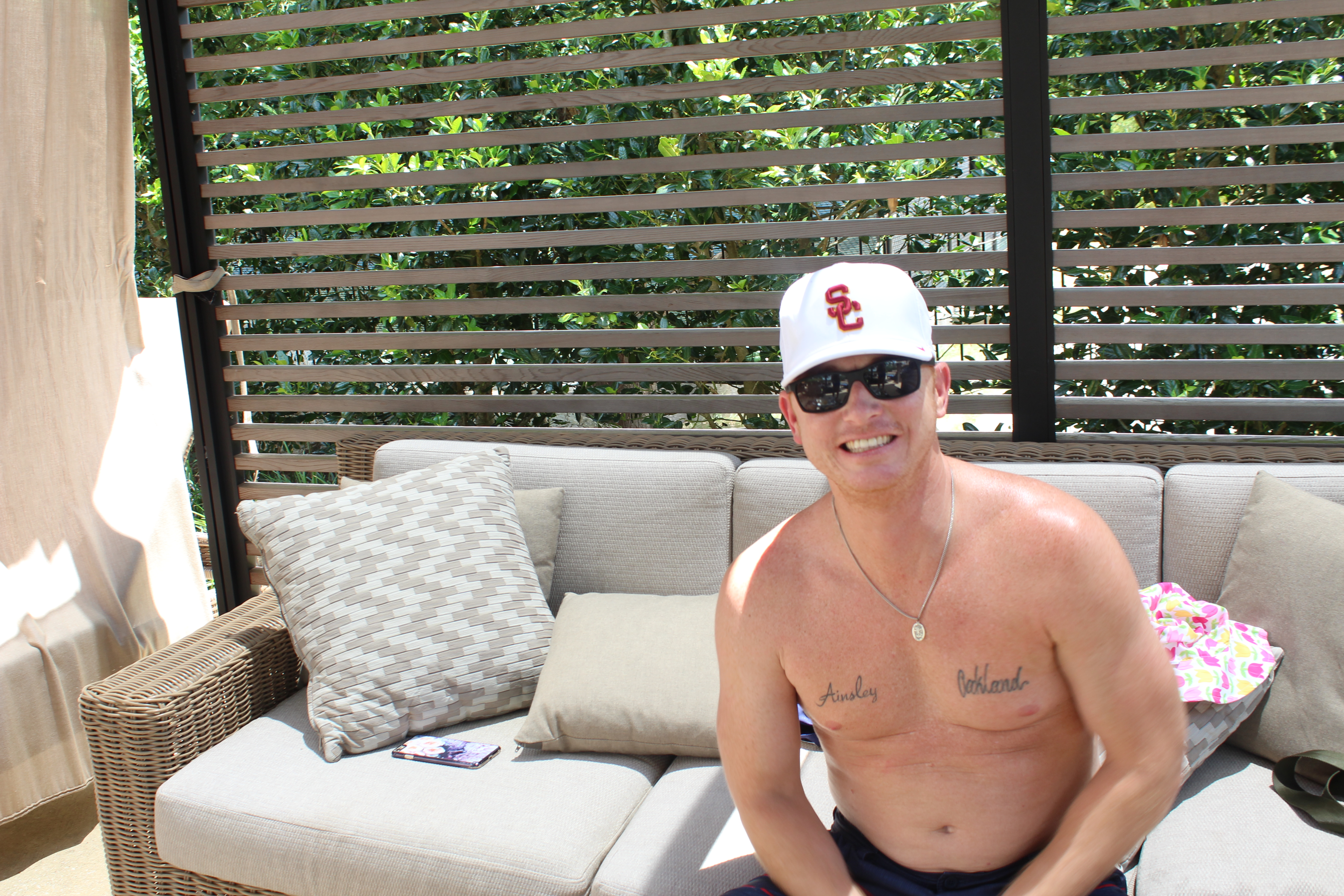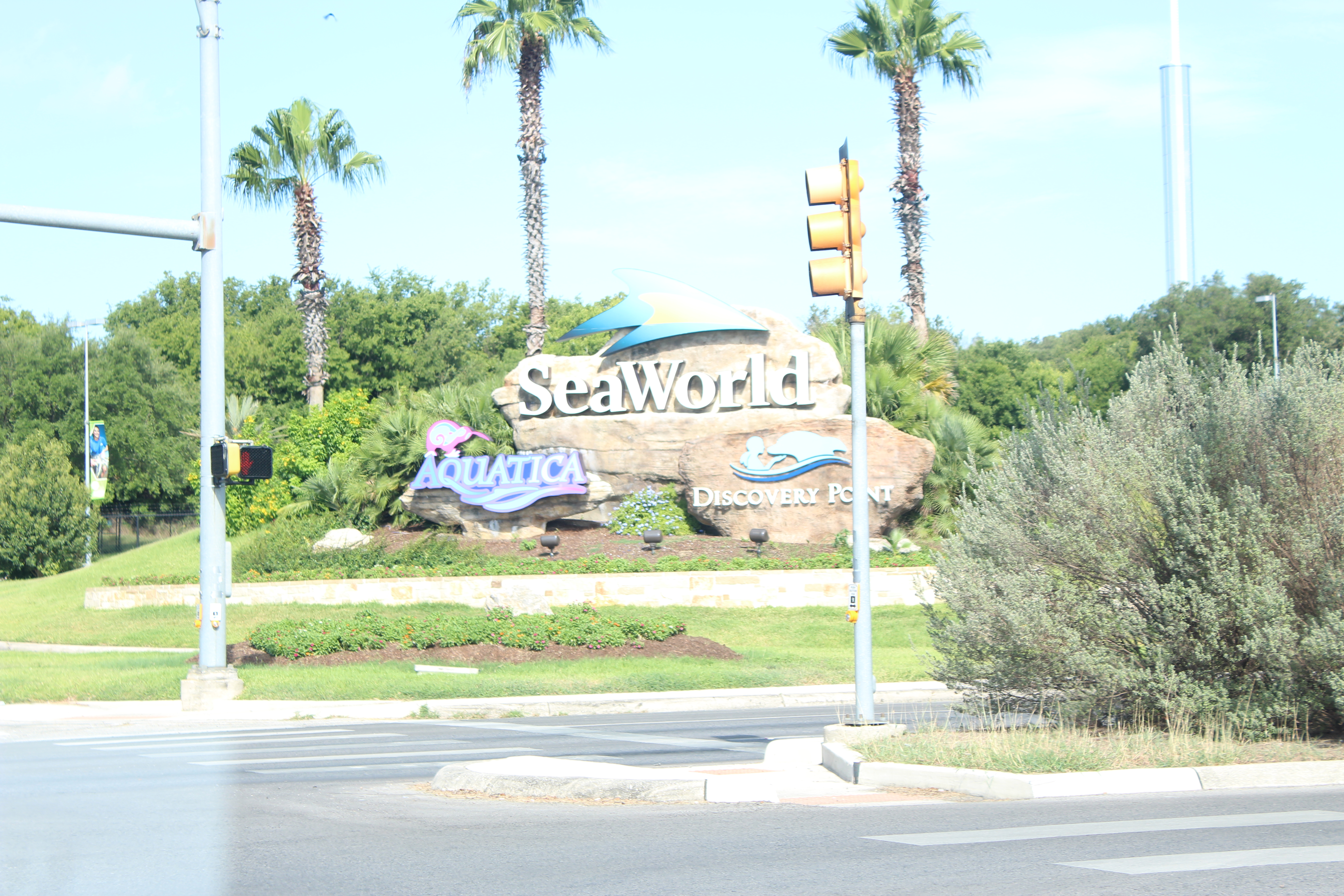 We took the kids to Sea World!!! The last time I visited Sea world was probably 10 years ago so it was so fun for me as well!!! The Killer Whale Show was my favorite!!  Thank you so much Sea World San Antonio for hosting us!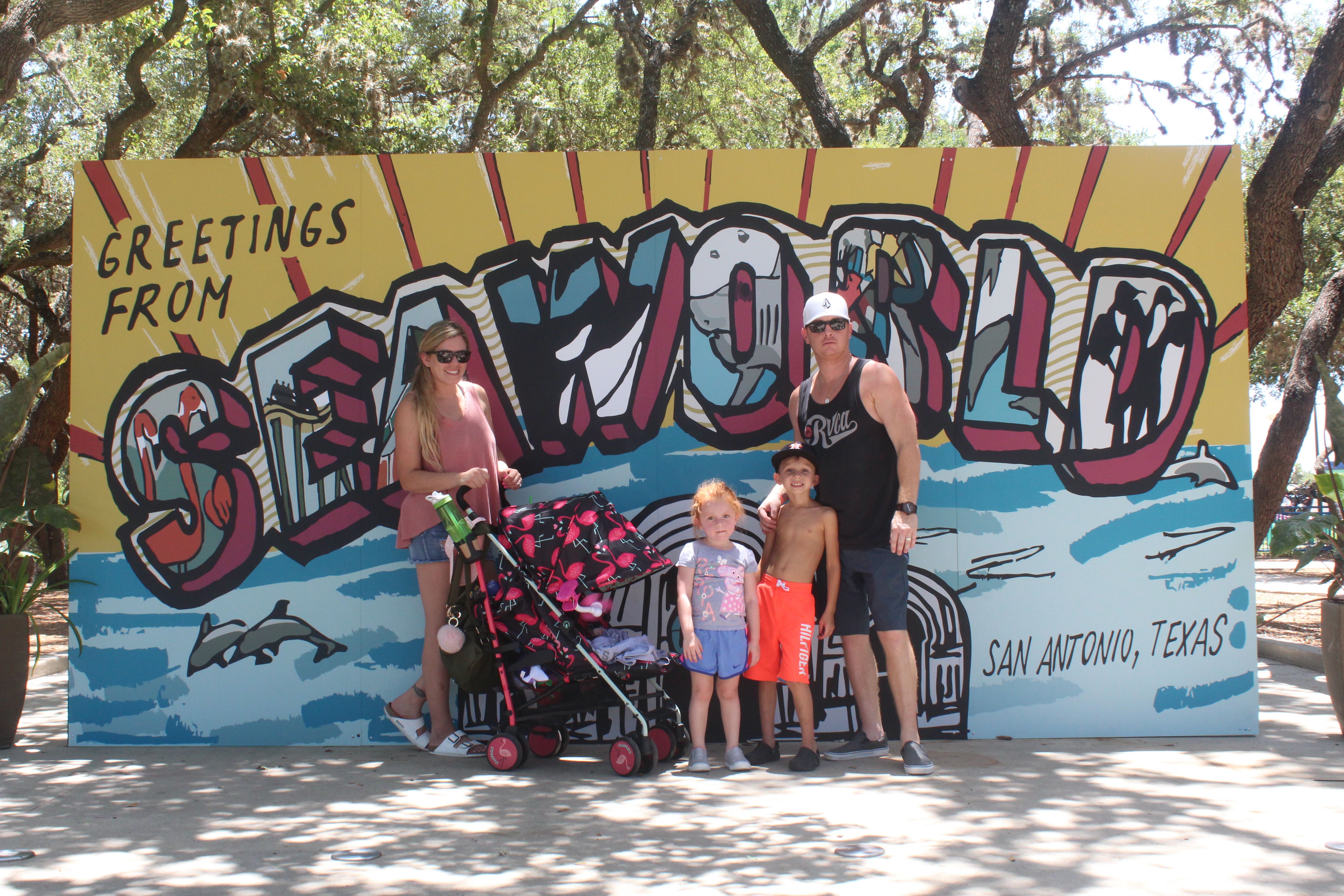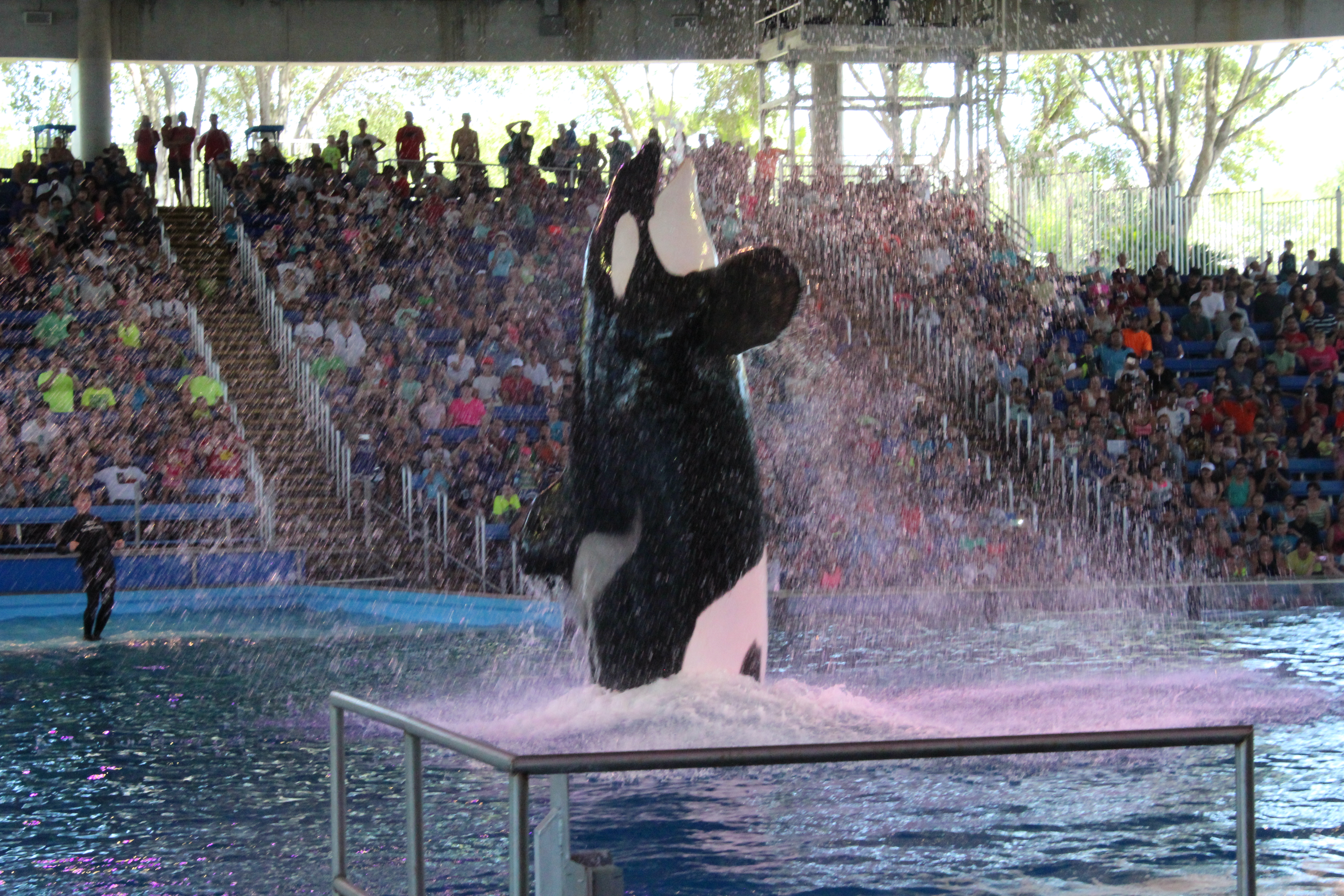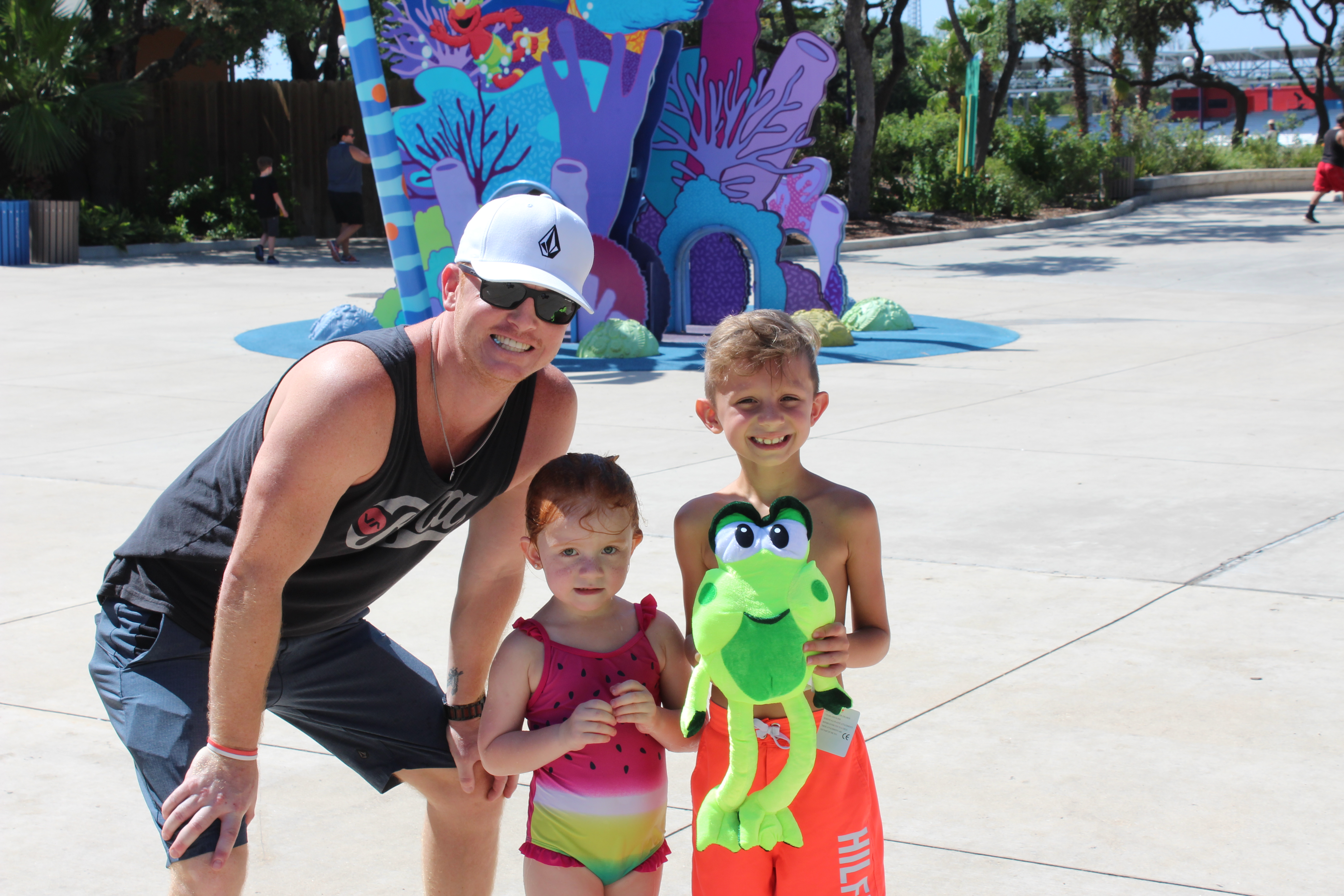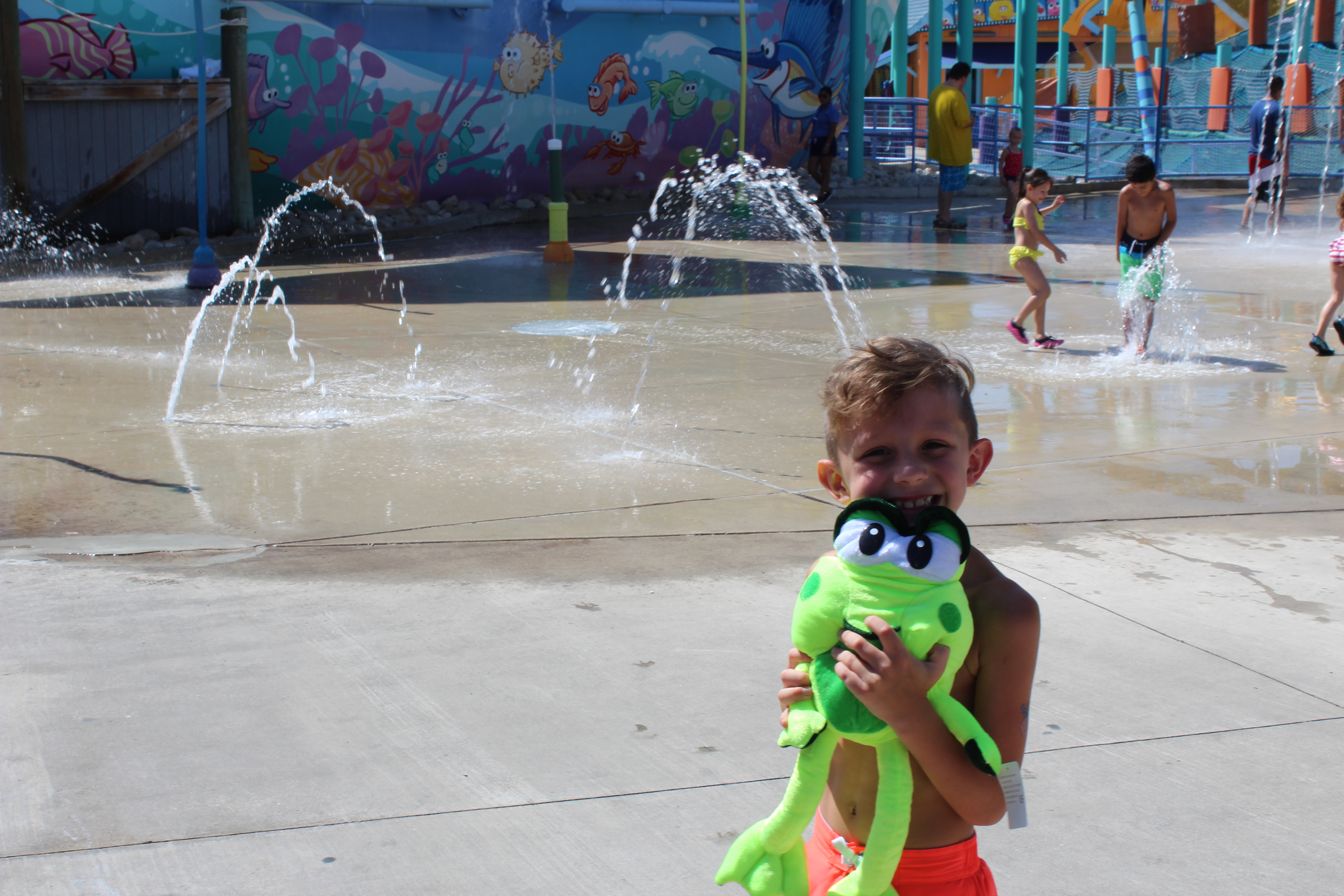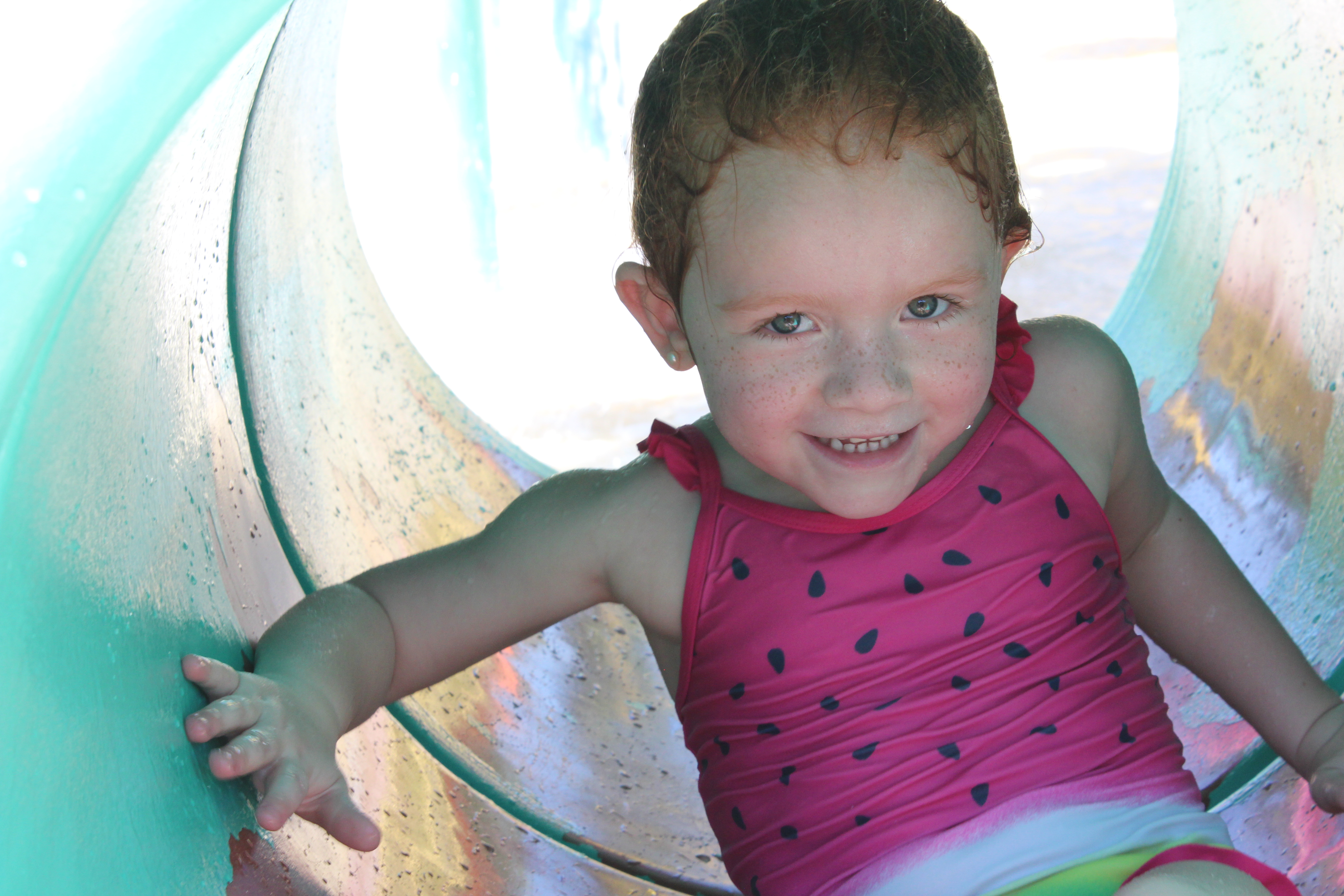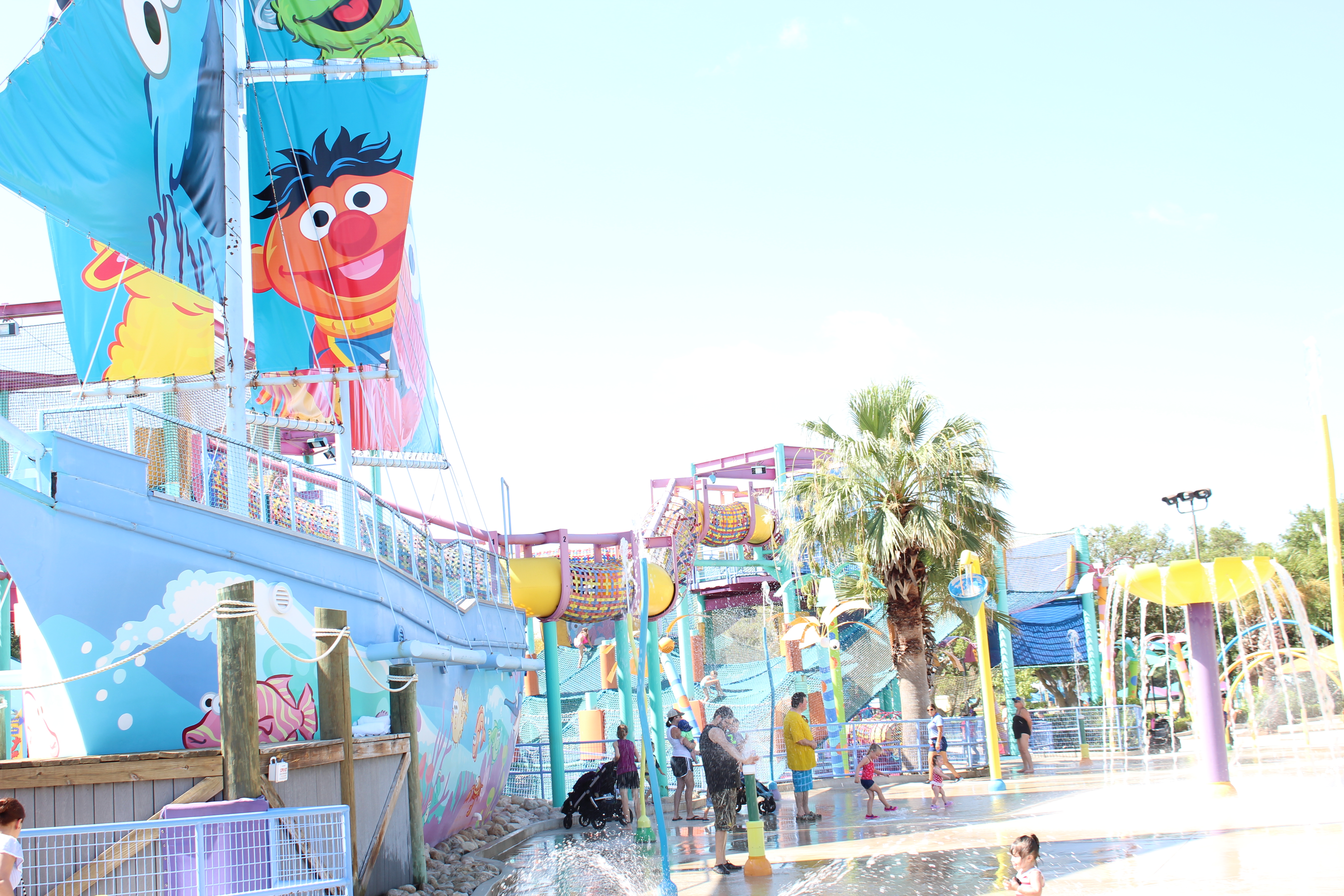 After we left the resort we headed to the San Antonio Zoo, The Alamo, and Ripley's Believe It or Not all courtesy of Visit San Antonio! We all had Passports to San Antonio and were able to pick and choose the attractions we wanted to visit! These were the top three on our list!
Oakland HAD to see the Alamo because I taught him about it when he was in my 1st grade class! I taught Texas History 🙂
The Zoo of course because my kids LOVE animals! We even got to feed a giraffe ( he almost tried to eat Oakland's hat, it was HILARIOUS!),  ride the carousel, and the train that went around the park!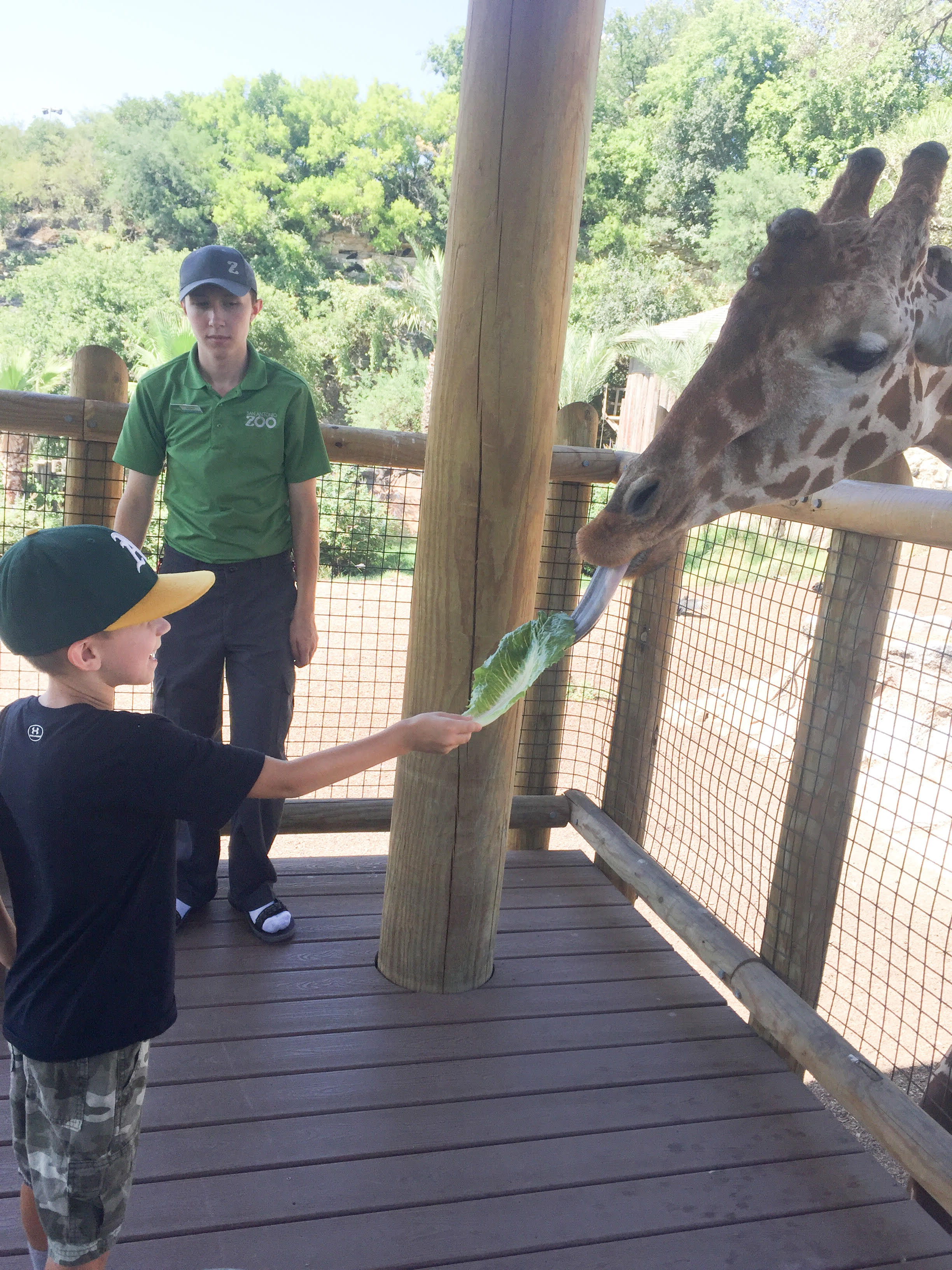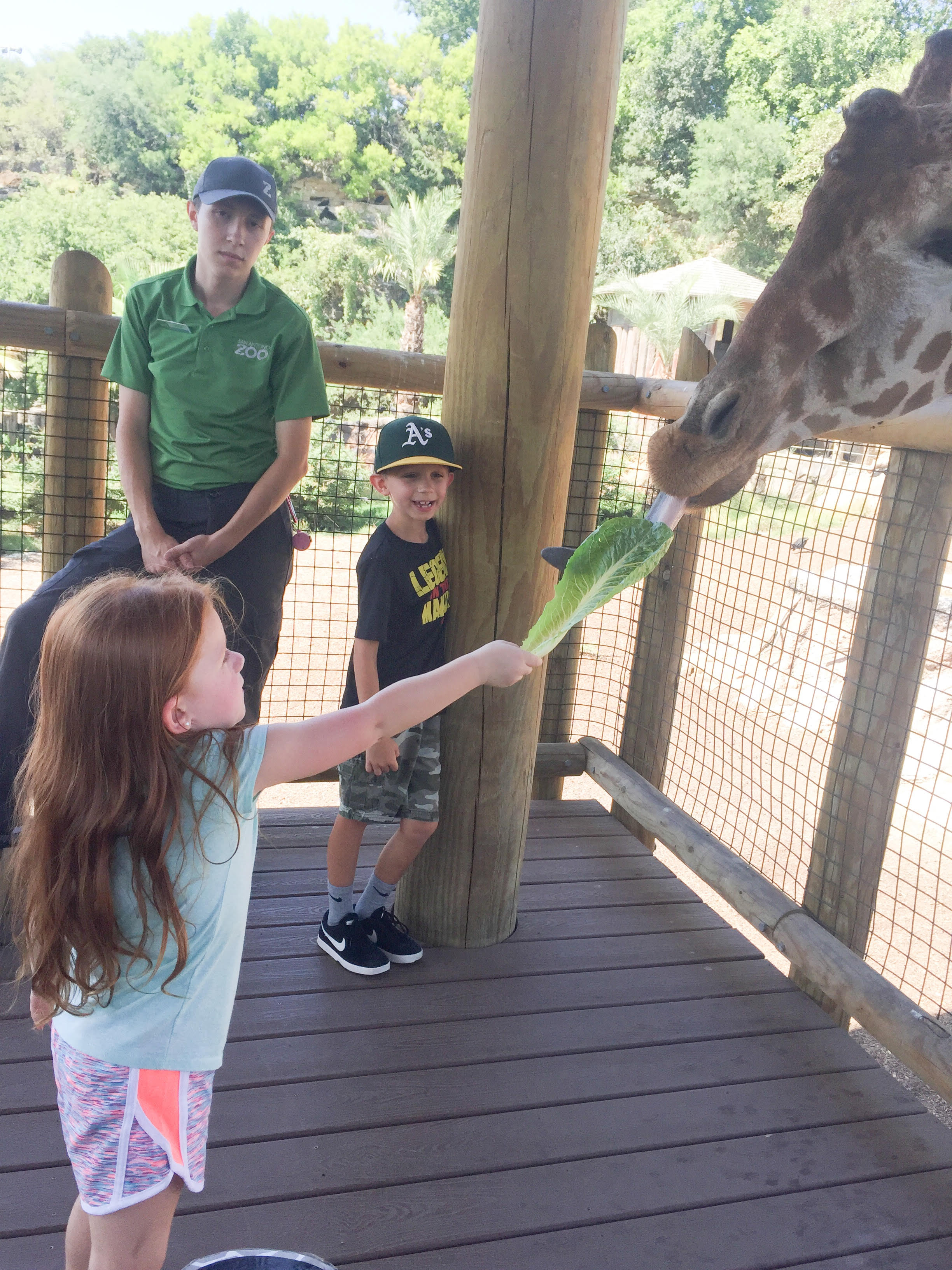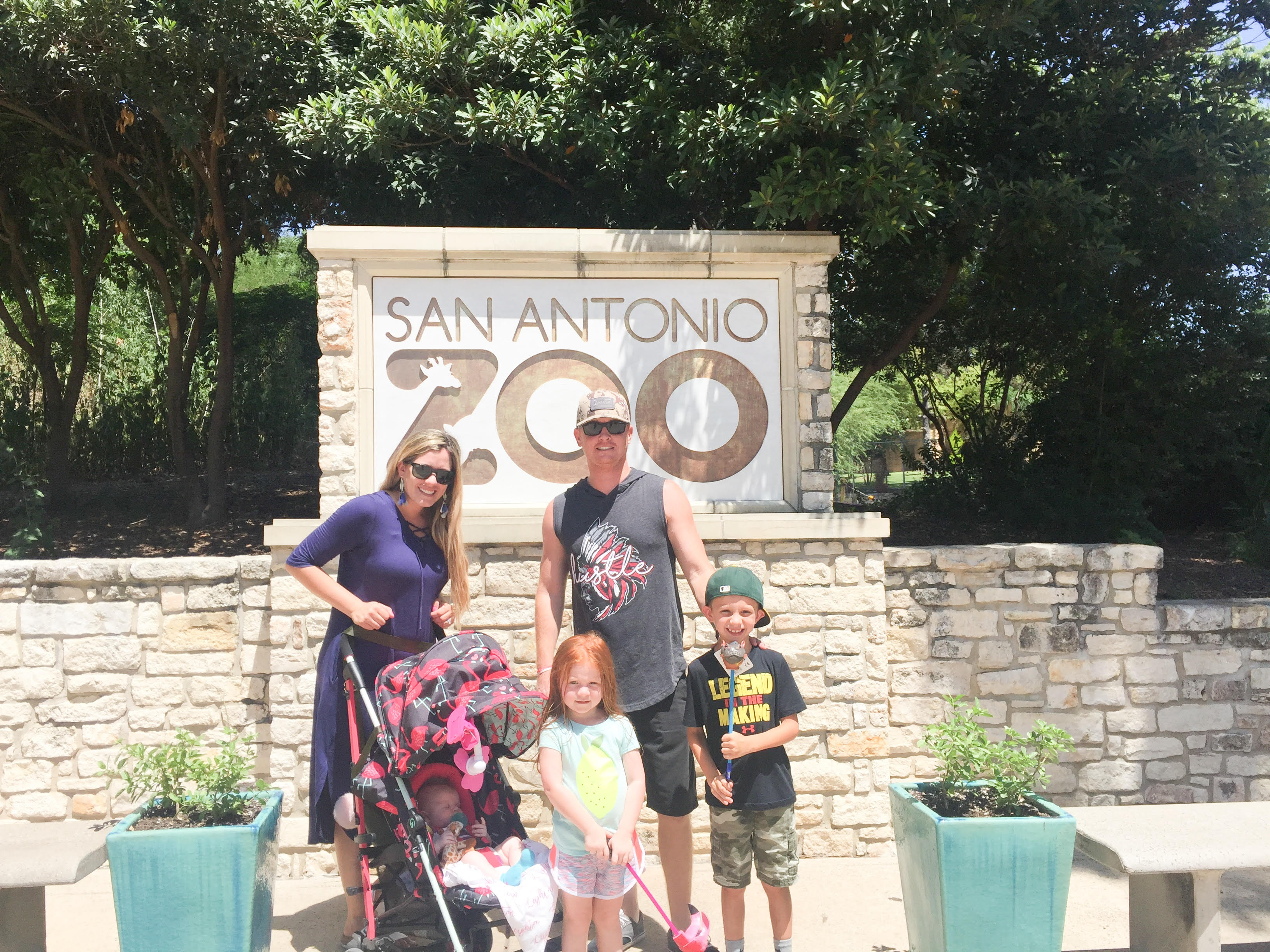 The final stop was Ripley's Believe It or Not. The last time I went here was in 1996!!!!! Ainsley HATED this place and was so creeped out by everything! Oakland LOVED it!
Traveling with a newborn requires bringing a lightweight stroller. Thankfully we had this stroller from Cosatto! Leighton able to lay all the way back and be shaded completely from the sun! I saw so many people turn their heads when they walked by it and received so many compliments on it! This stroller definitely made our trip easier with a newborn!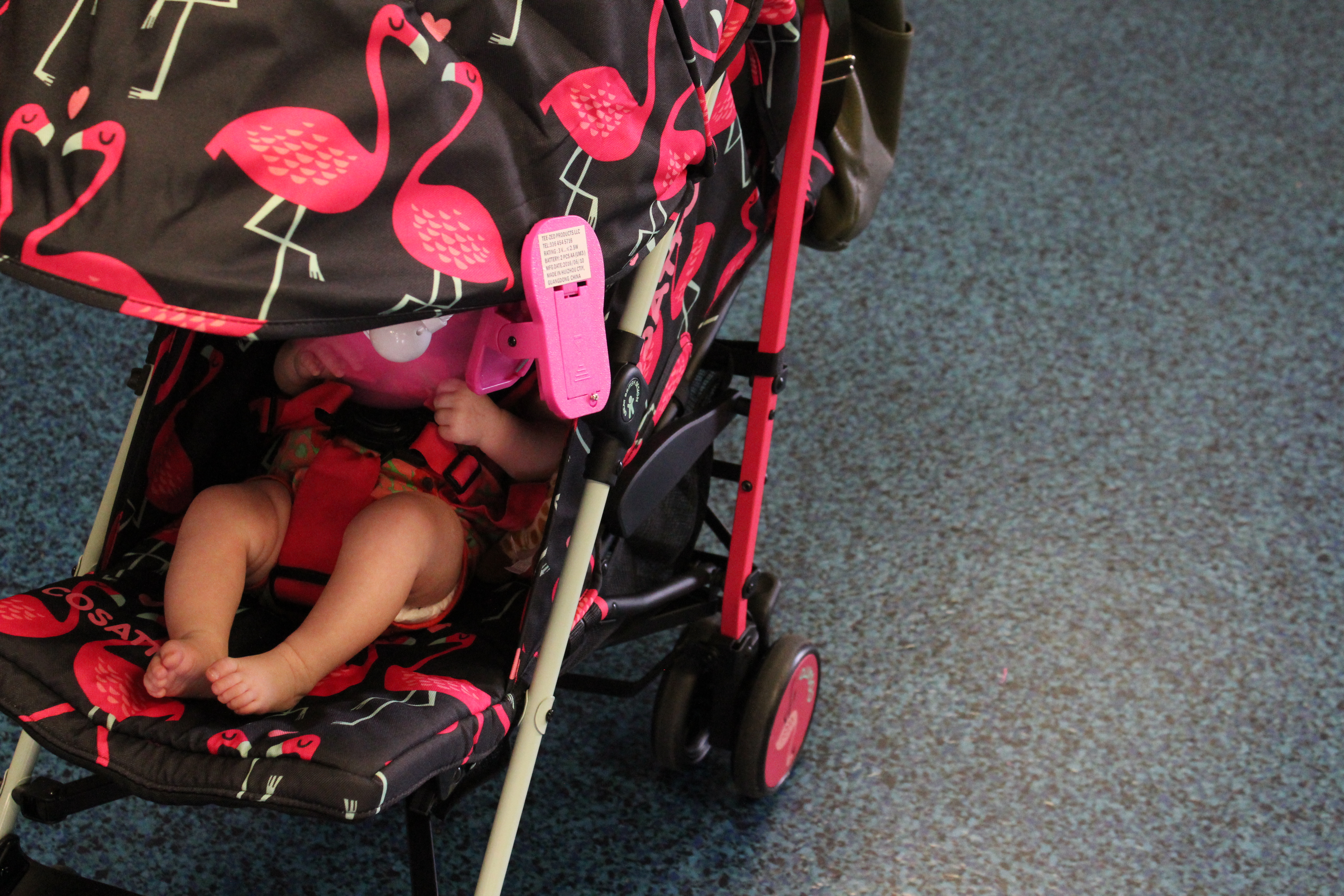 We were able to travel to San Antonio in style driving the new Mazda CX-9!!!   This 2017 model comes Smart City Brake Support (SCBS),  Bose 12′ speaker surround sound system, and a standard rearview camera! Those were some of my favorite features!
This car can really zoom!!! It's so fast and my kids didn't want me to give it back! If you're on the hunt for a new ride you should totally look into this one! It seats 7, has 3 rows, and has gorgeous leather interior!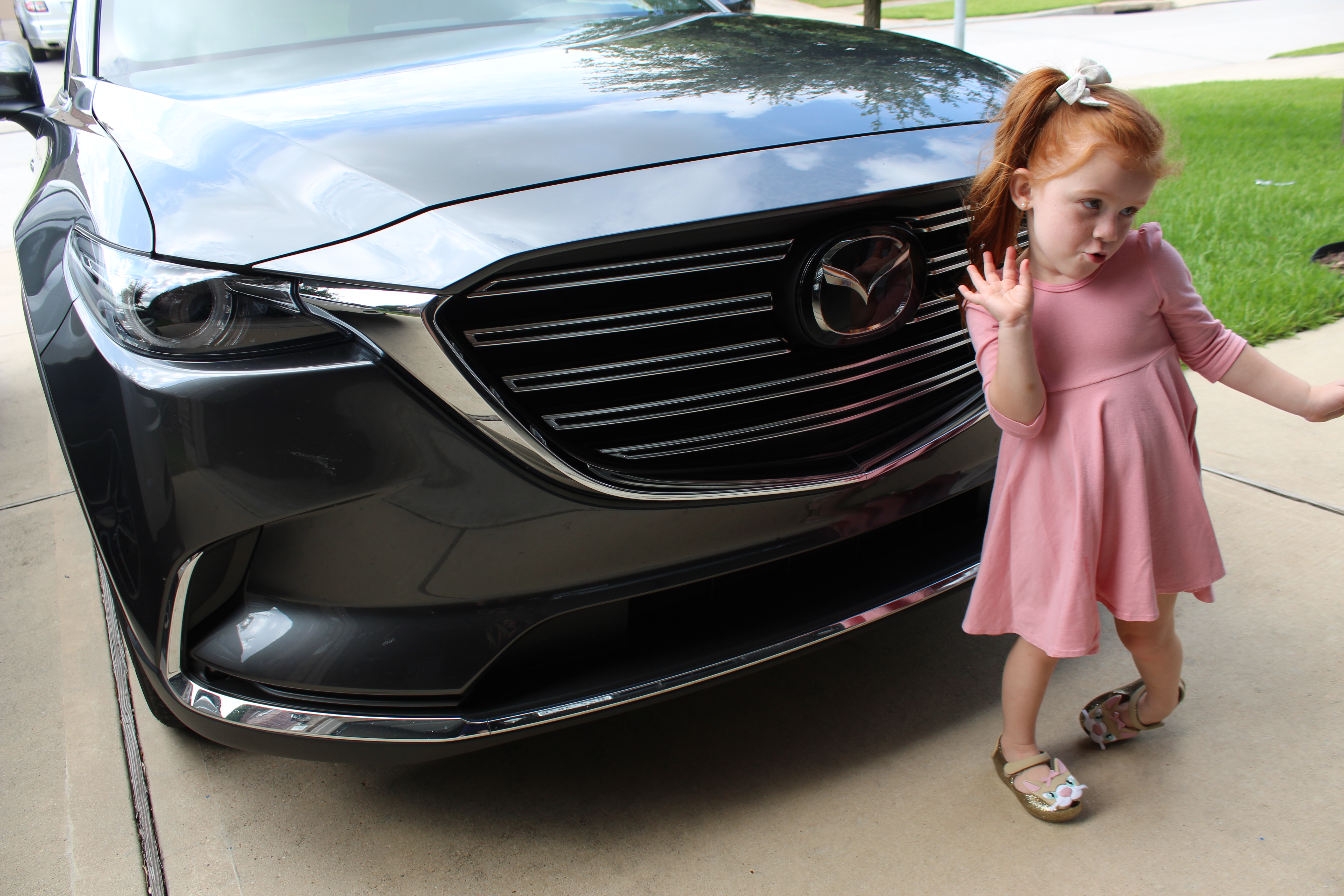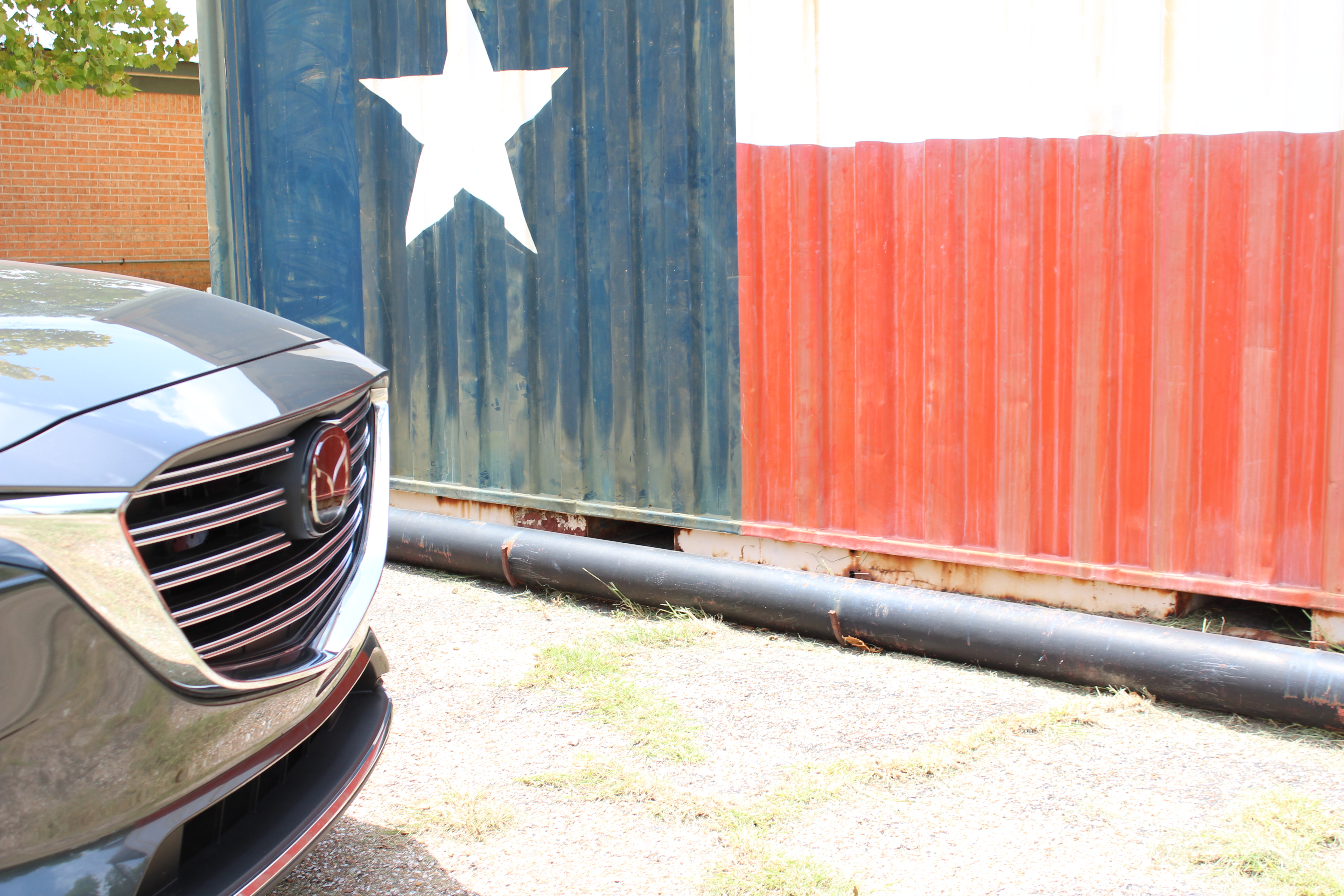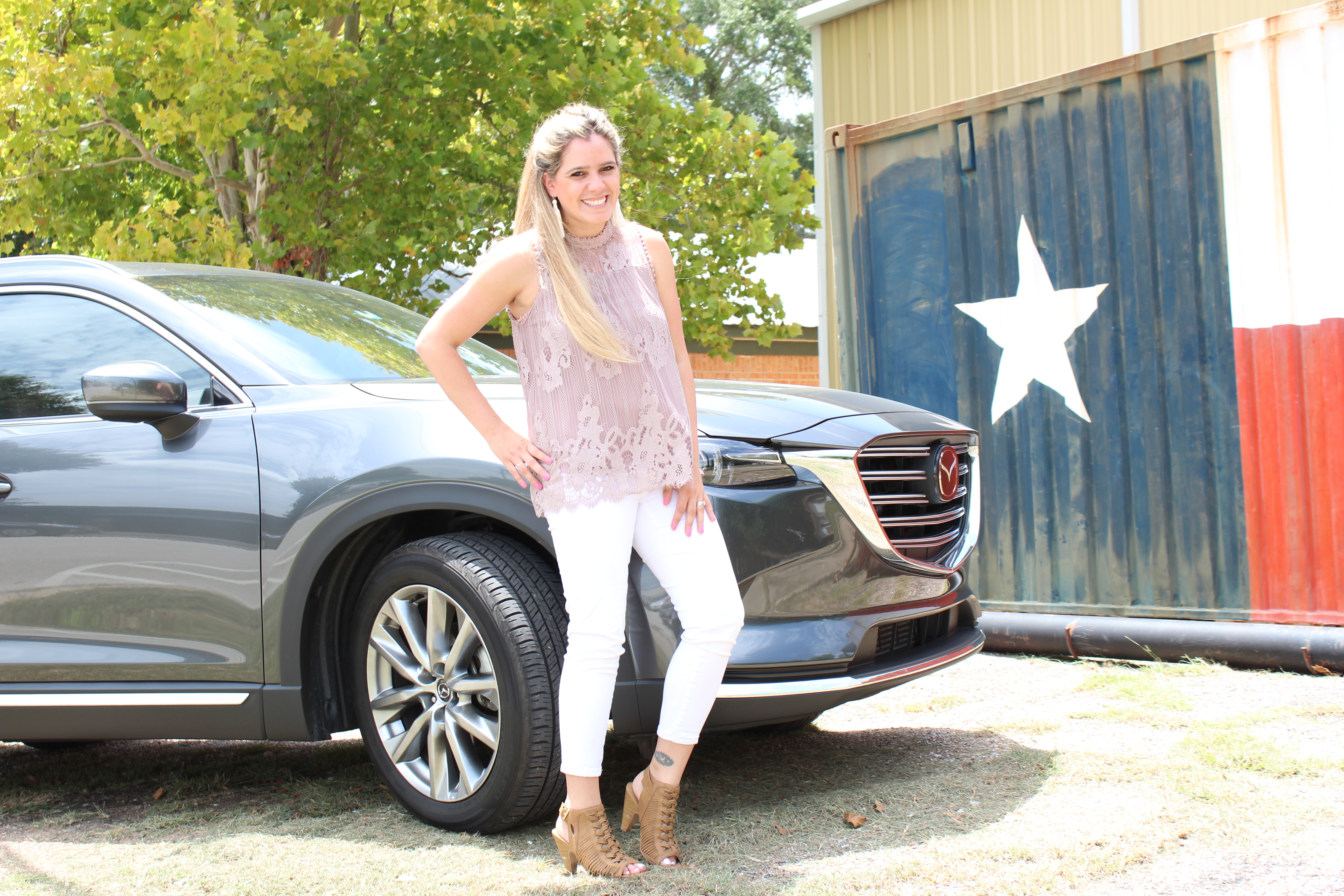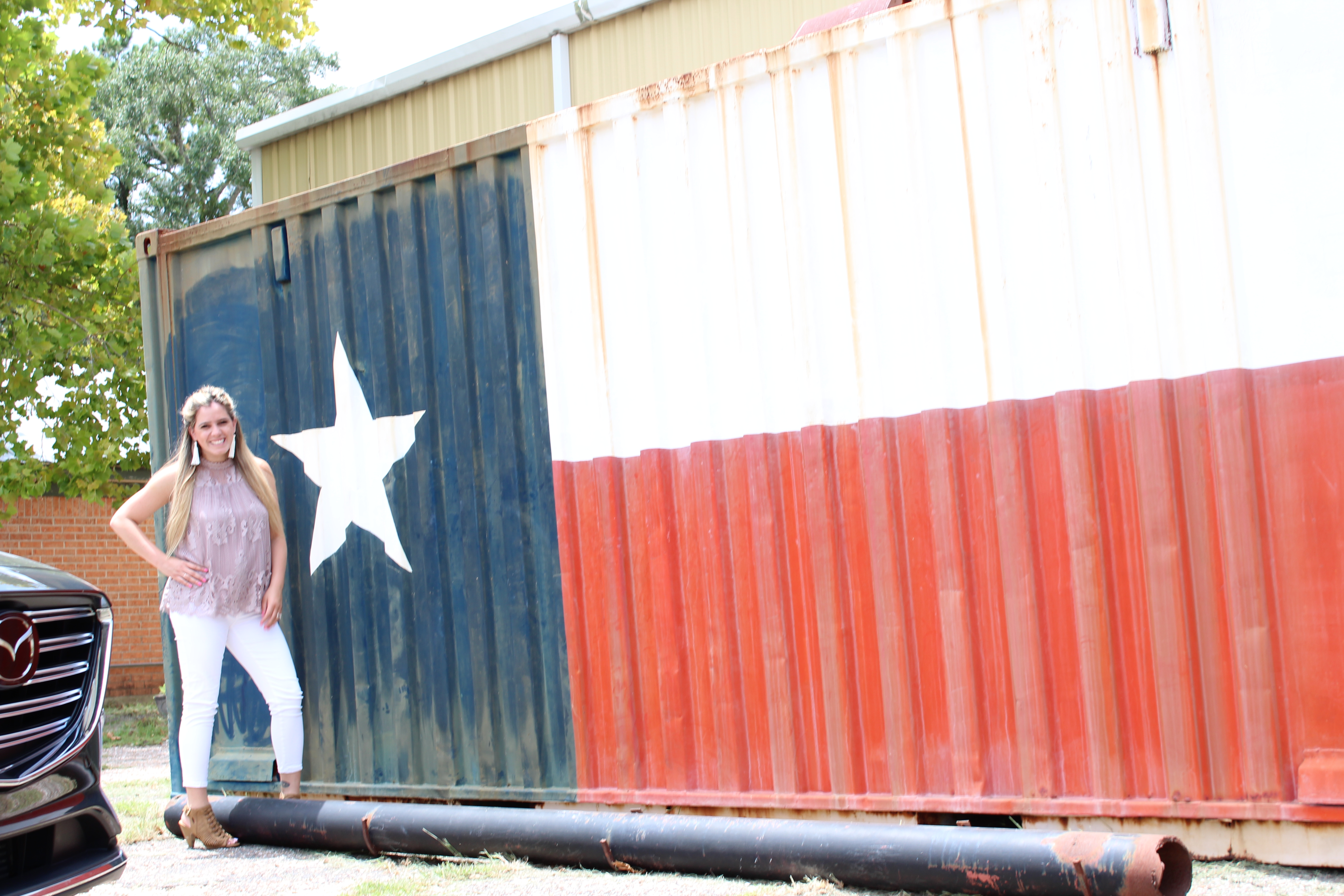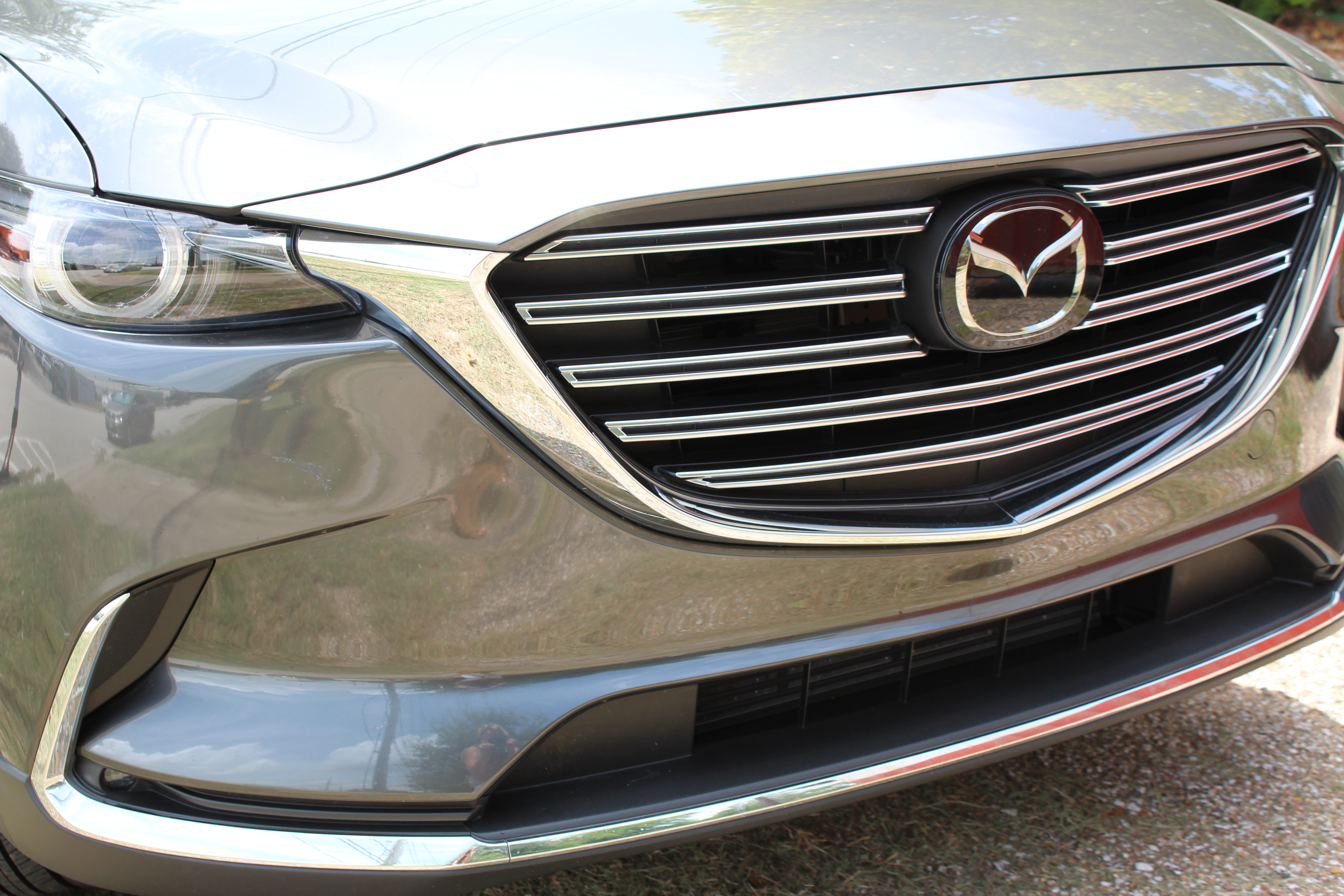 A huge thank you to La Cantera Resort, Mazda, Driveshop USA, Sea World San Antonio,  and Visit San Antonio for making this trip possible! Memories were definitely made!