A huge thank you to Woom Bikes for sponsoring this post and providing 2 bikes to review!There are also affiliate links throughout this post. By clicking on them you are supporting The Ashmores Blog!
Both of my kids love being outside and love having something to ride on! It was time to upgrade Oakland's current bike because he had grown out of it. He also has always wanted a bike with a kickstand and gears! We had the opportunity to check out the Woom warehouse because we were already going to be in Austin at our lakehouse for a week! It was so amazing to see the process of everything and meet the staff. The bikes are almost 100% put together when it arrives at your house. The bike comes in a huge box almost ready to go! They also have amazing accessories to go with your new bike! They offer helmets, gloves, bells, headlight and taillight sets, water bottles and holders, bike stands, and hands free carriers!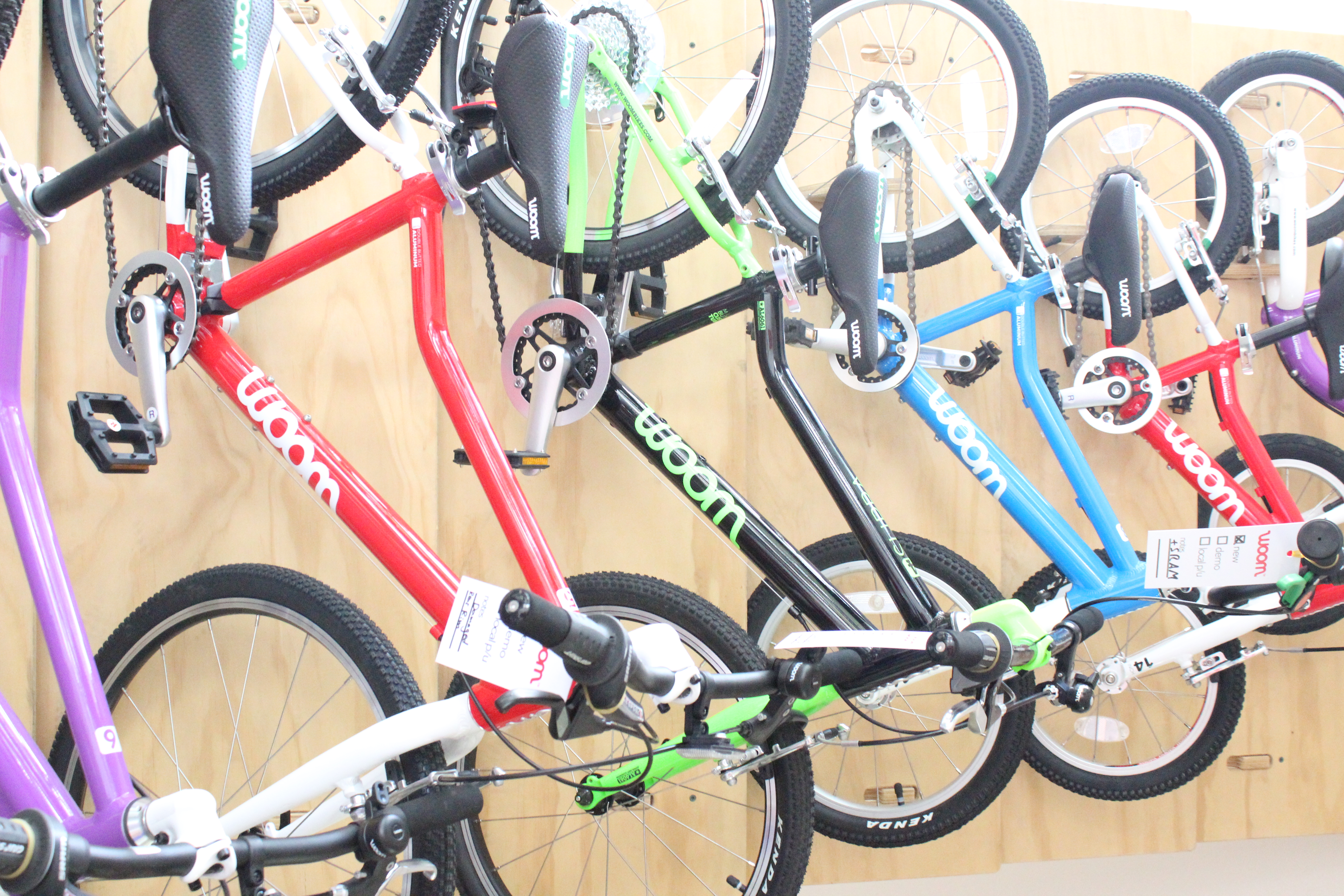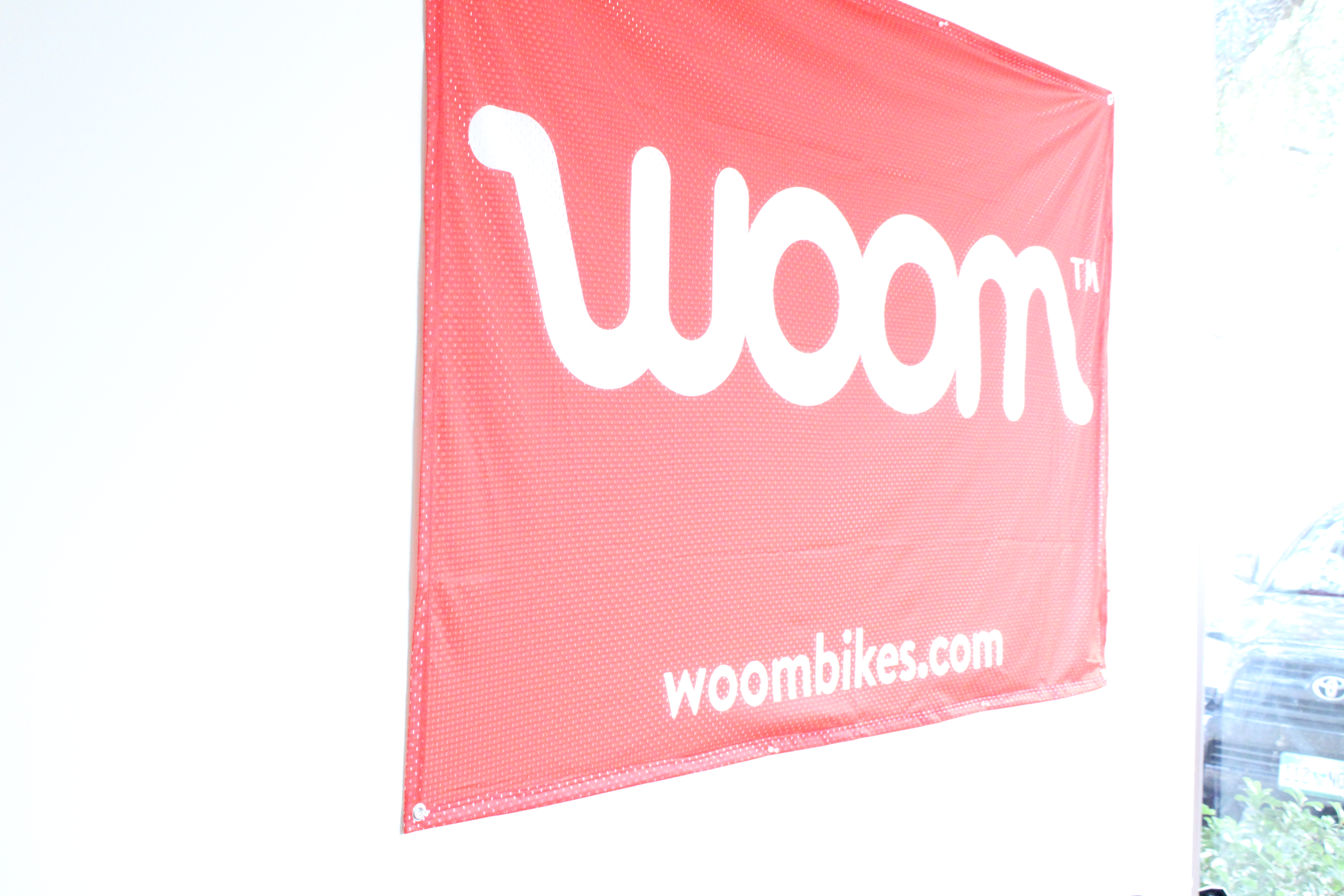 Let me just say that this is literally the most amazing kids bike on the market! I am going to share 5 reasons why you should get one for your child and then Oakland is going to share his reasons!
Woom Bikes pay close attention to detail! They value safety and create non-toxic parts to create environmentally bikes for children. When we arrive at the warehouse we were greeted by Dave and right away sensed such a friendly environment! They measure each child and make sure they are fitted perfectly for the bike they are going to purchase. Every WOOM bike is handcrafted and targeted for a specific age group.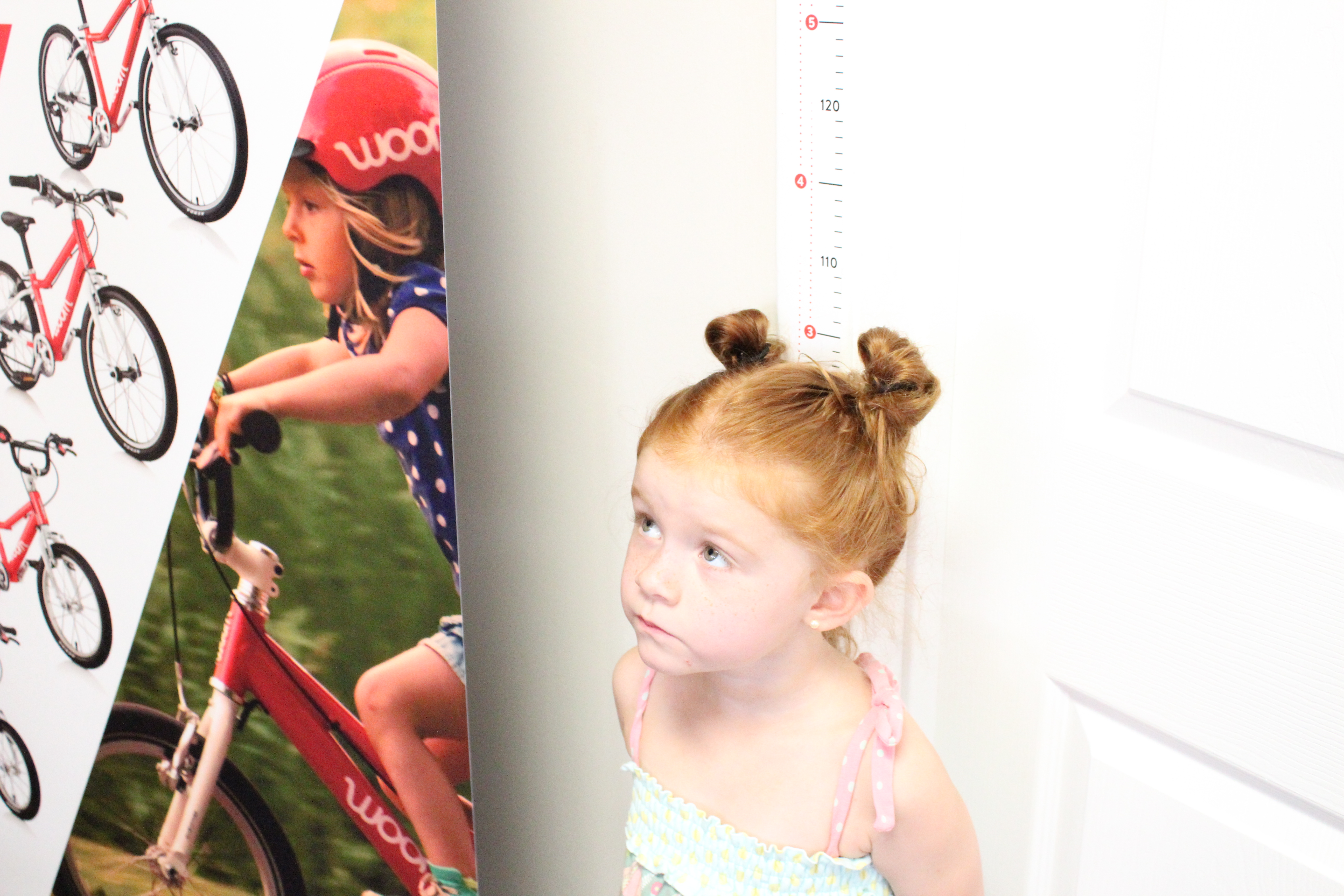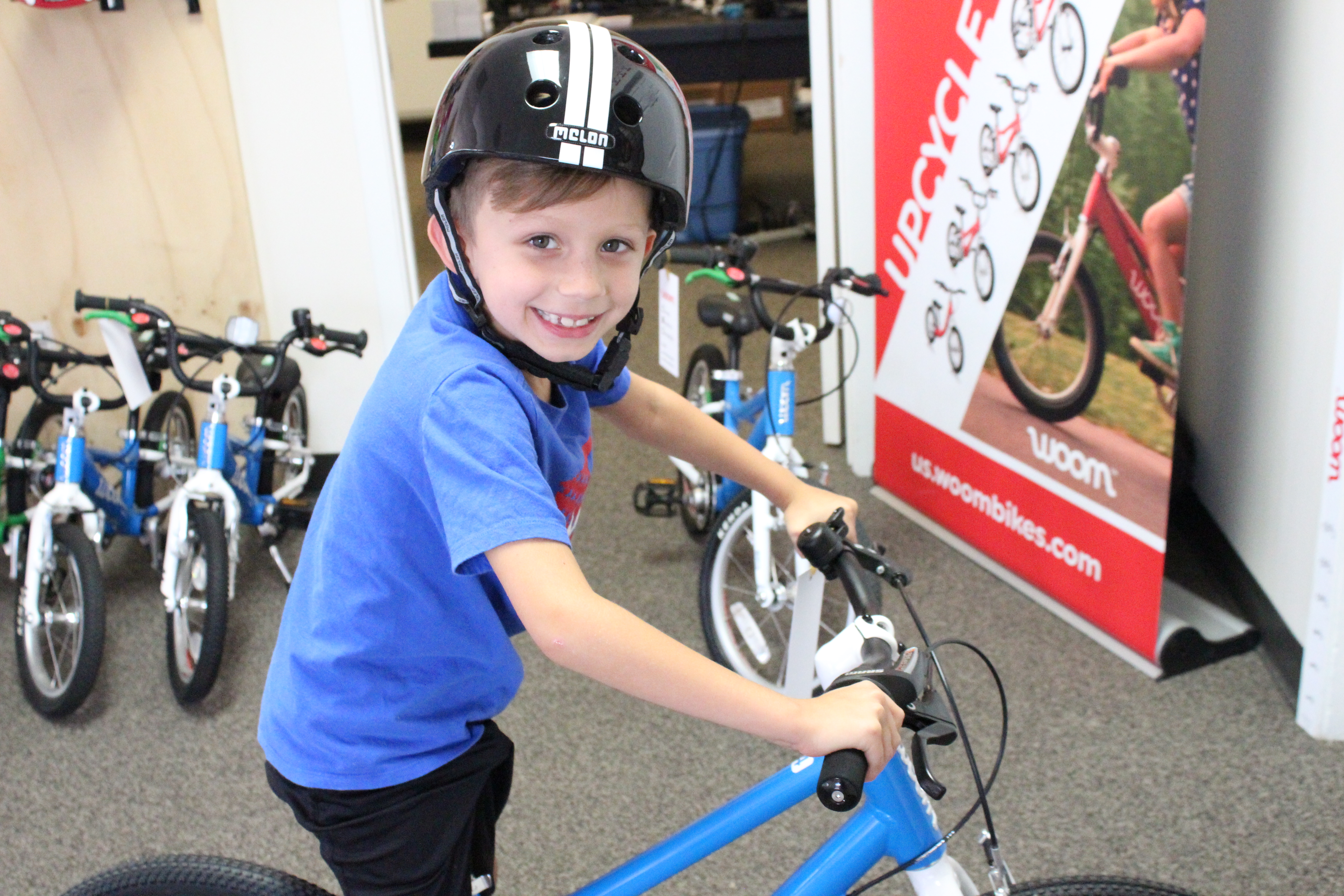 2. This is incredible! They have an UPCYCLE system: The objective of the Upcycle system is to ensure the your child rides a bike with the proper right bike size. The Upcycle System is simple: it allows the bike to grow with the child. A membership can be purchased with any WOOM bike. After 24 months of the purchase date, the bike can be returned to WOOM and 40% of the purchase price will be refunded to the buyer. The returned bikes will then be refurbished and sold as used bikes in the secondary market.
3. Woom 2 and up comes with a kickstand! This was a huge selling point for O! Now he doesn't have to worry about his bike just falling over!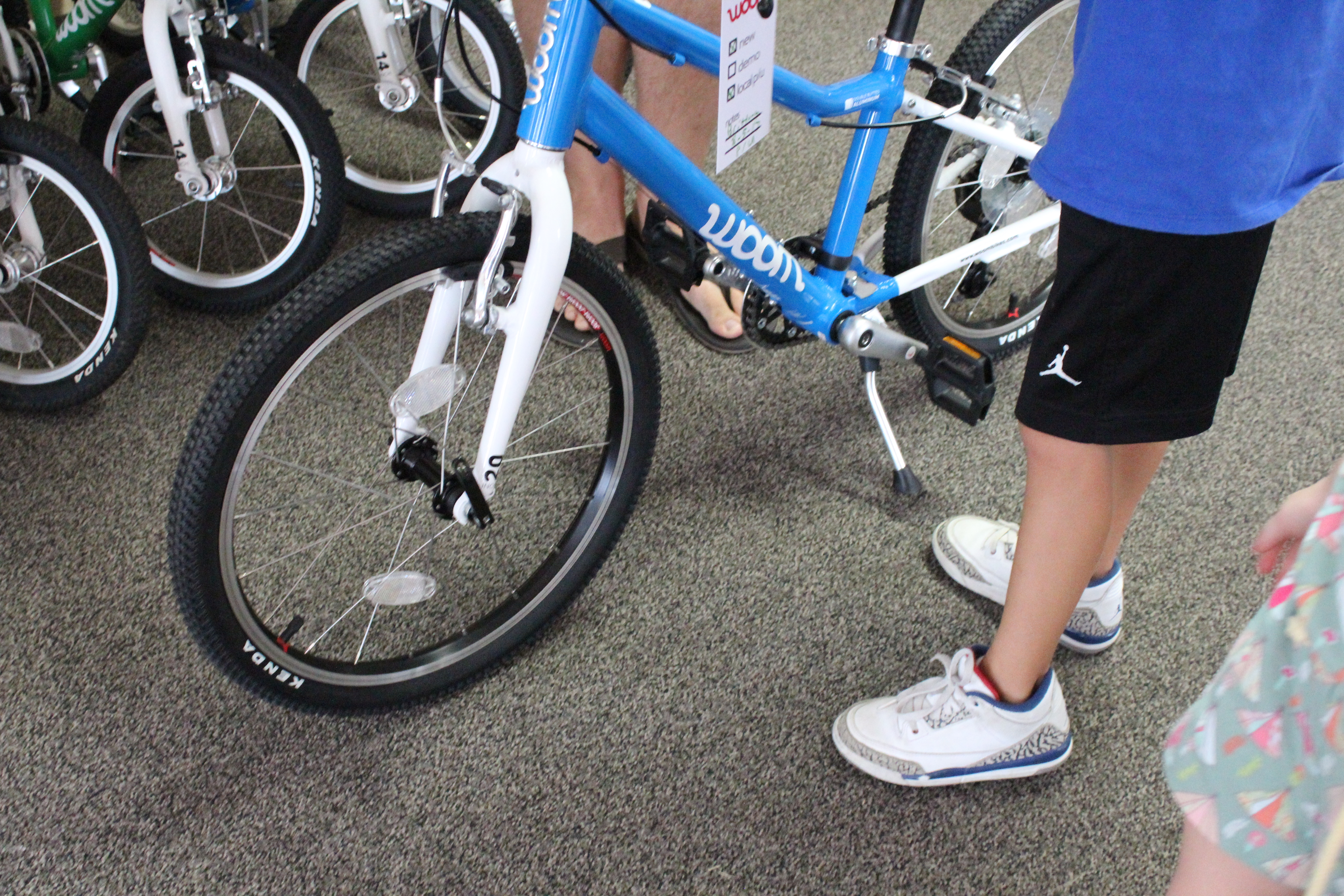 4. These bikes are extremely lightweight! Oakland is able to lift it in the air! This makes it easier to take on trips!
5.WOOM is centered on sustainability and a healthy environment.  The grips and saddles are softener-free.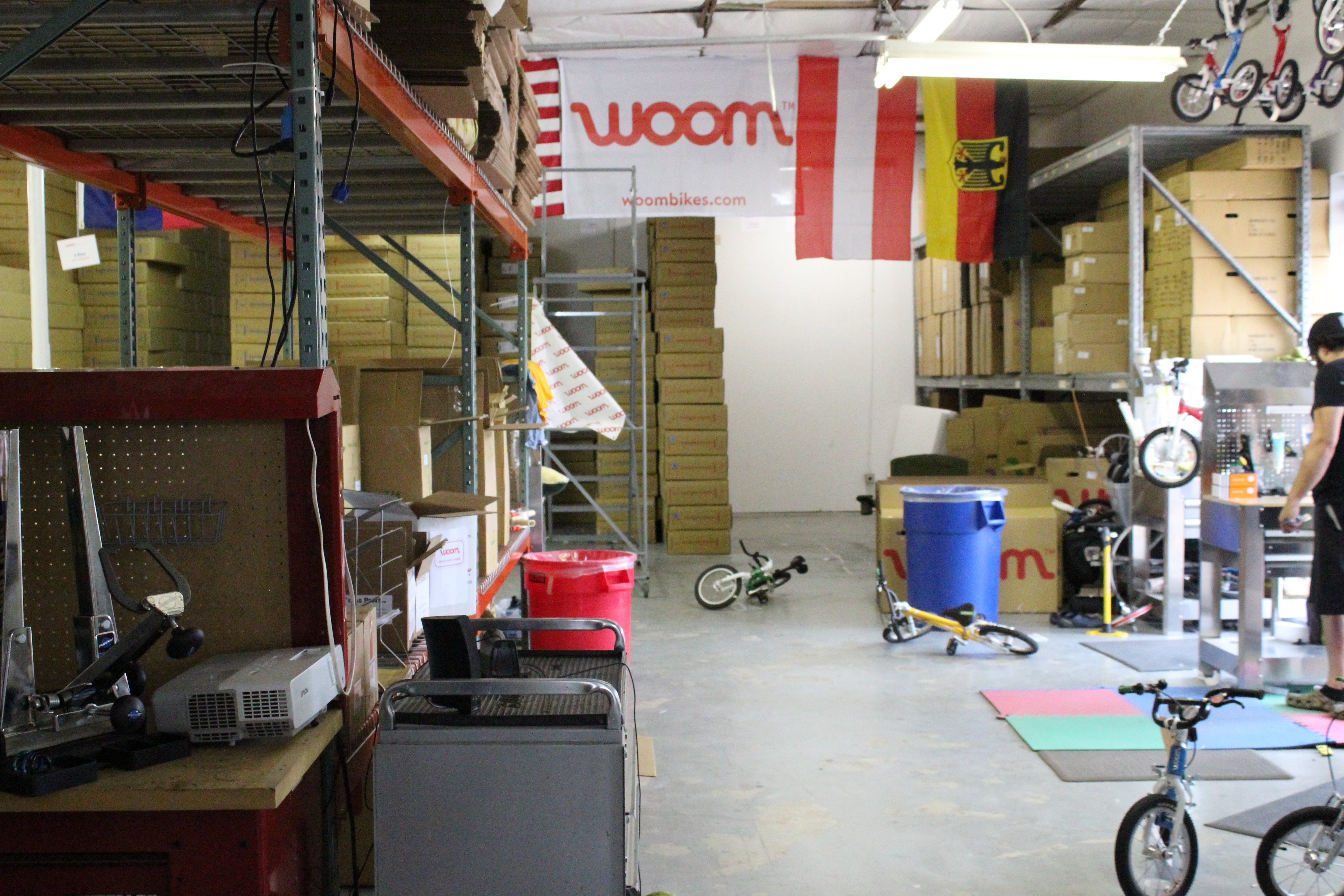 The kids LOVED getting to tour the warehouse and see everything in action! They make sure everything is perfect before shipping them to your house!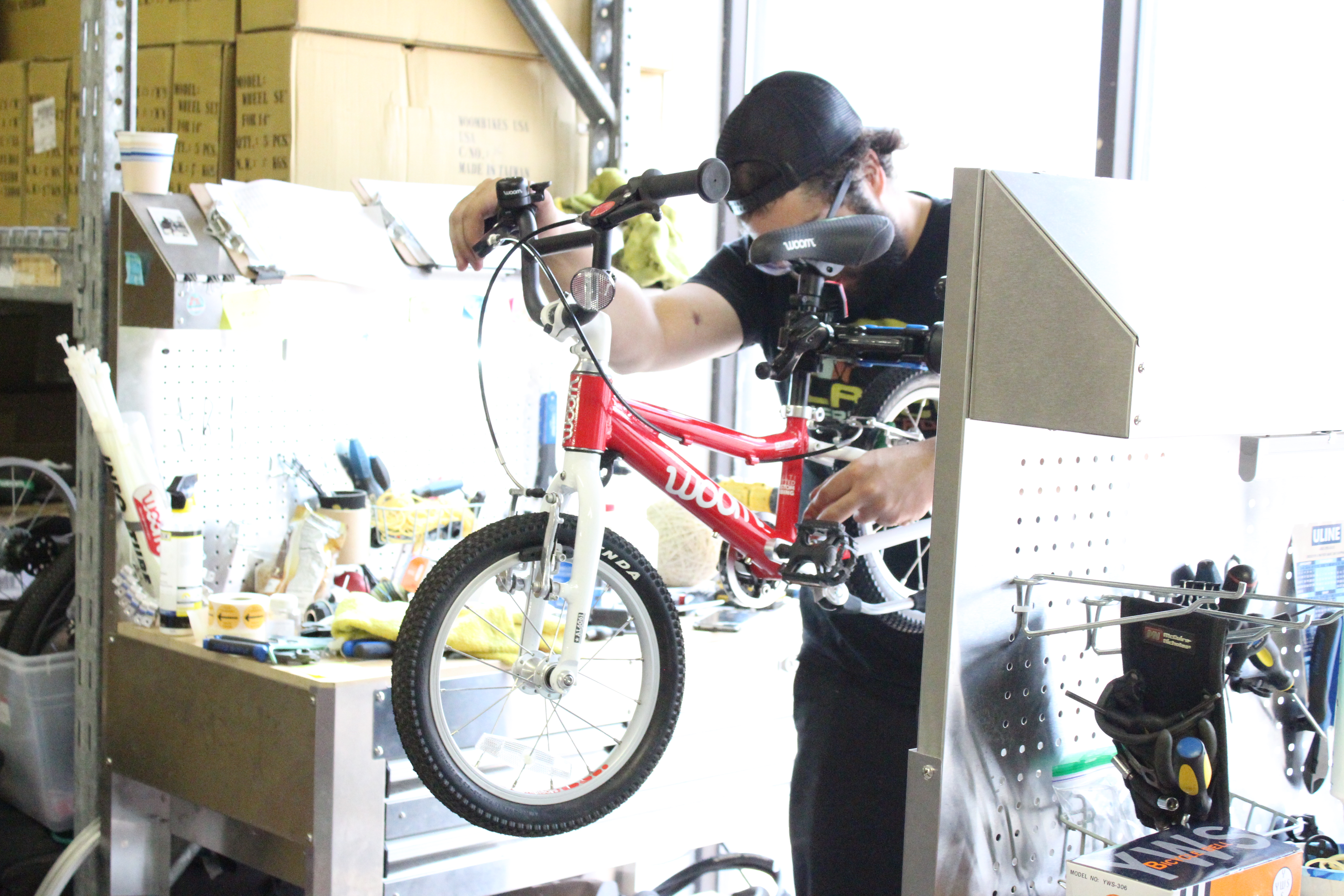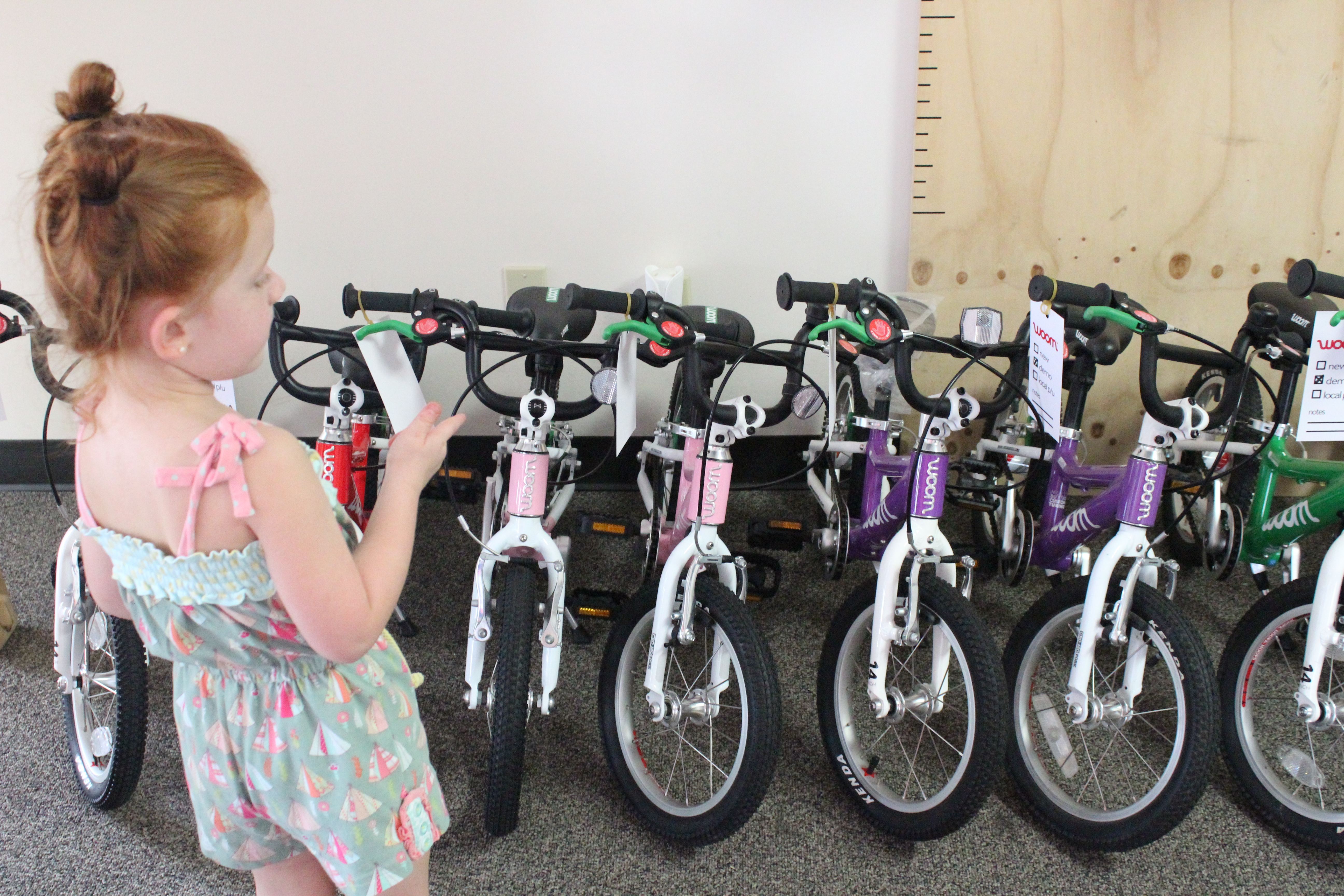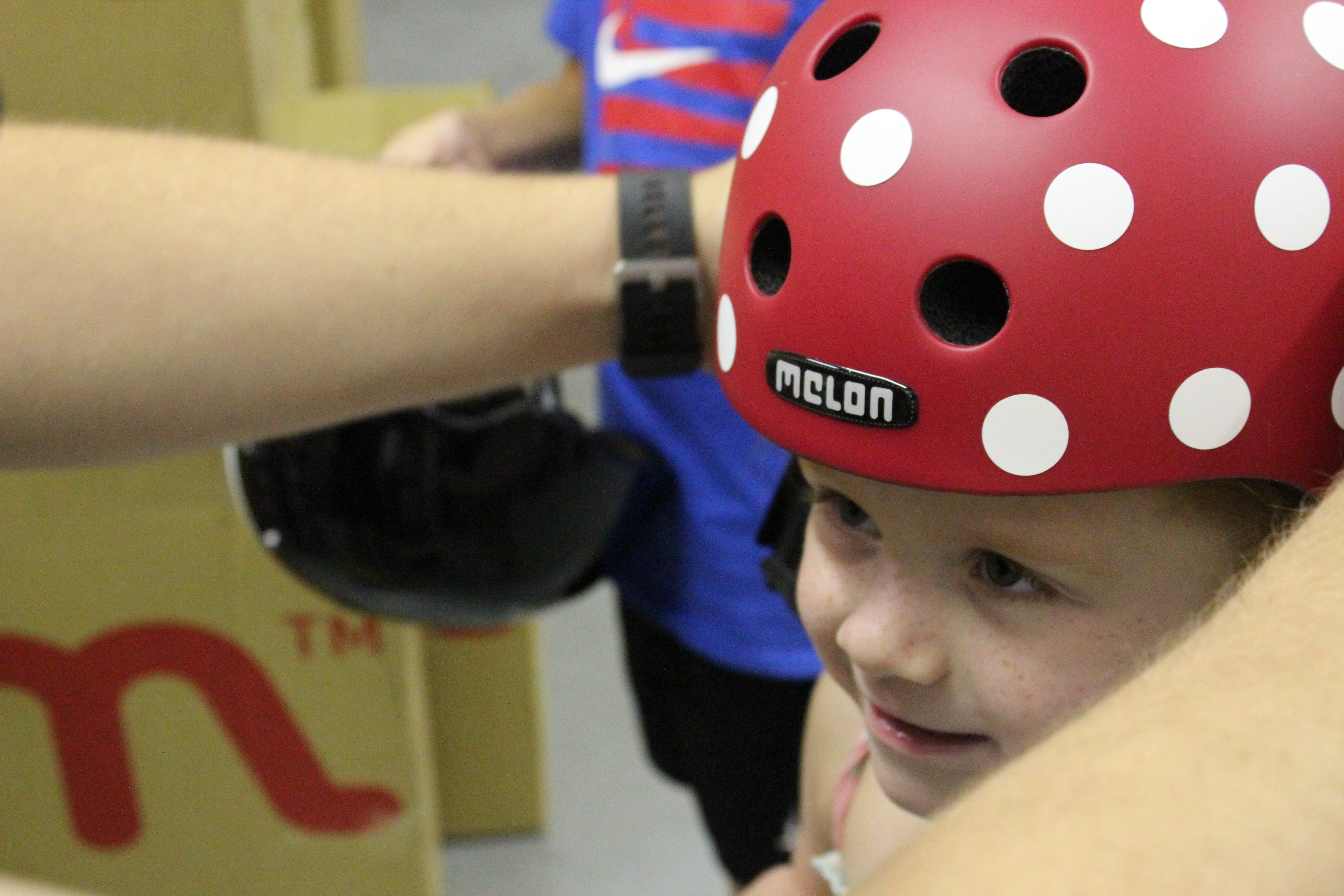 Ainsley was able to get fitted for the perfect Melon helmet!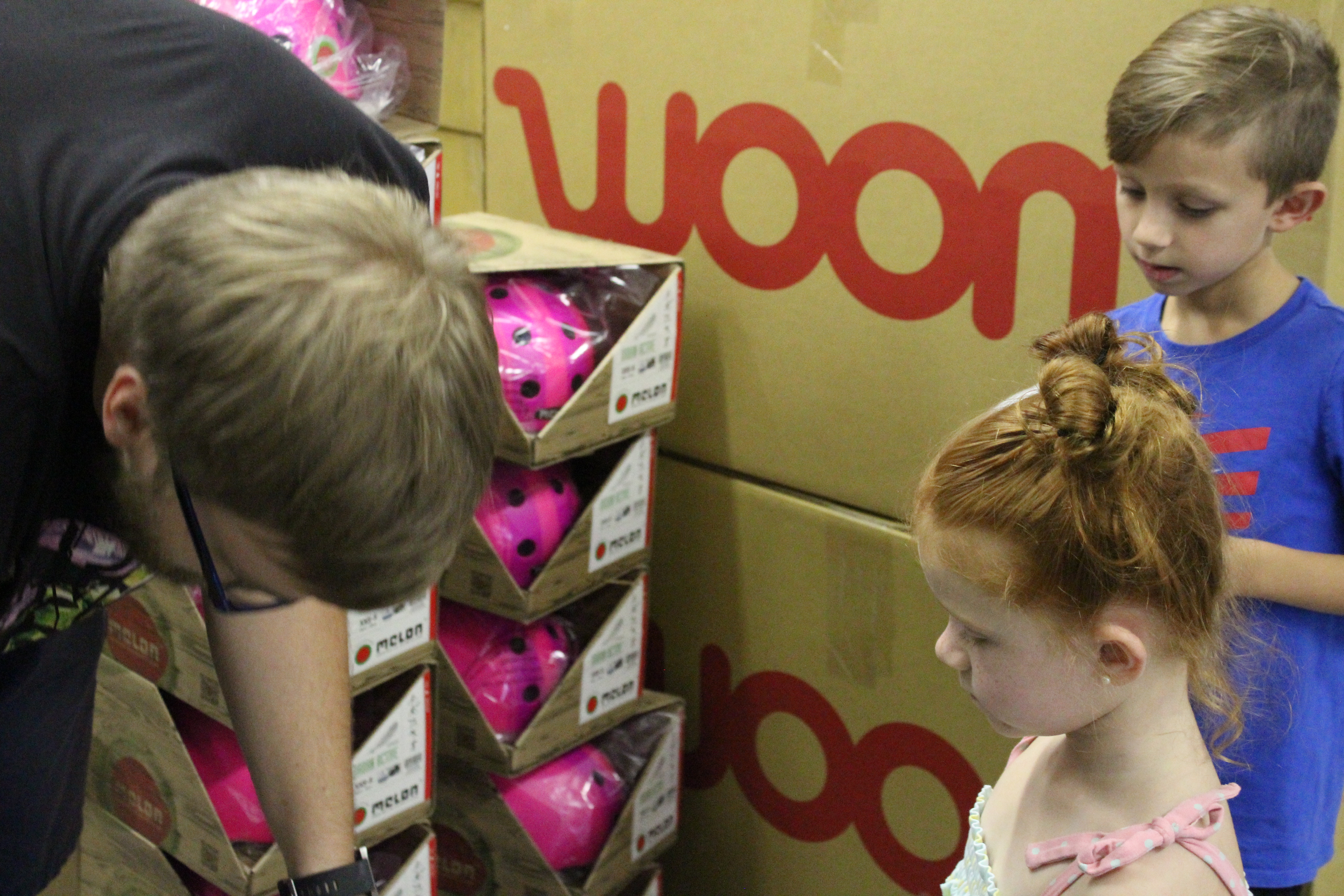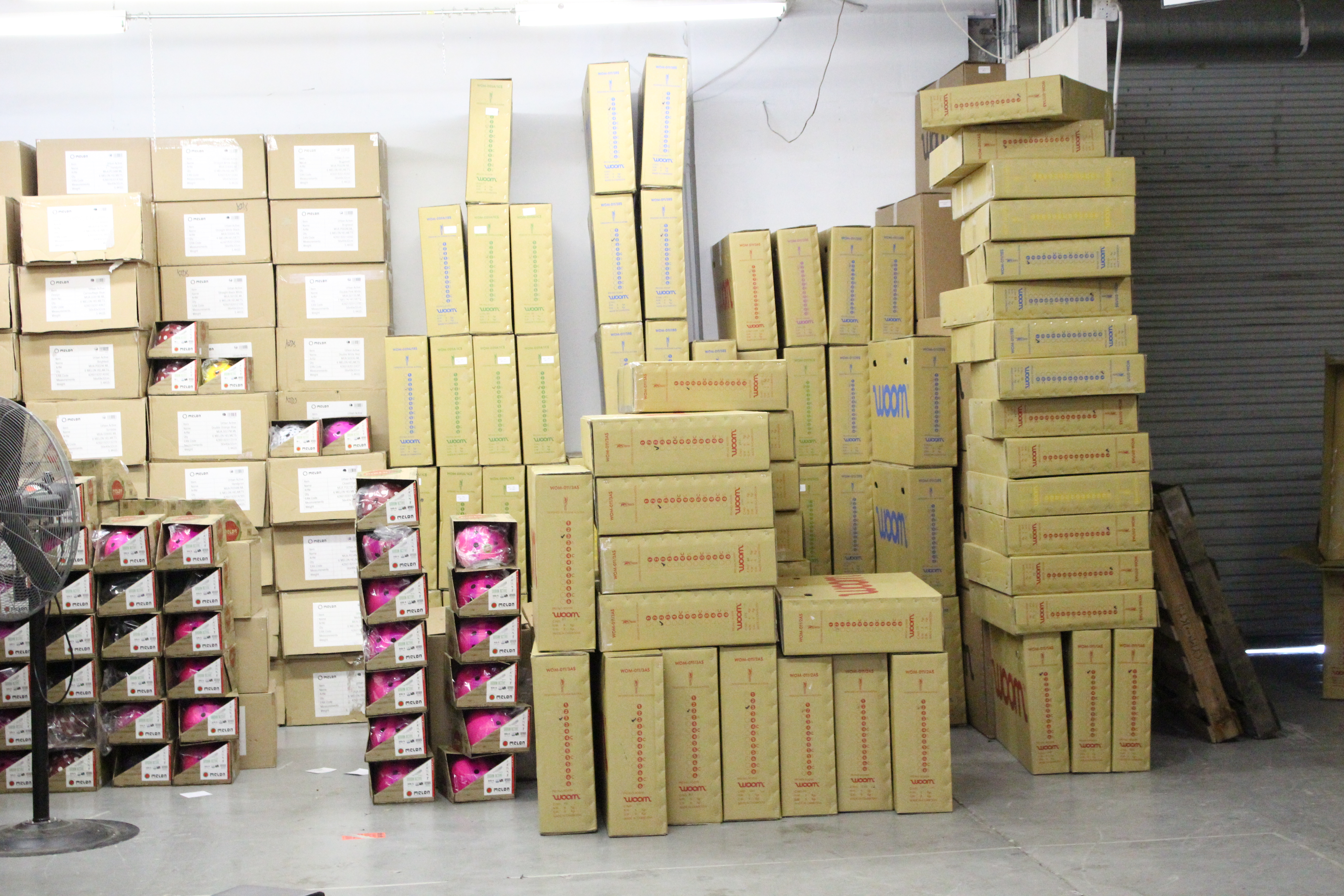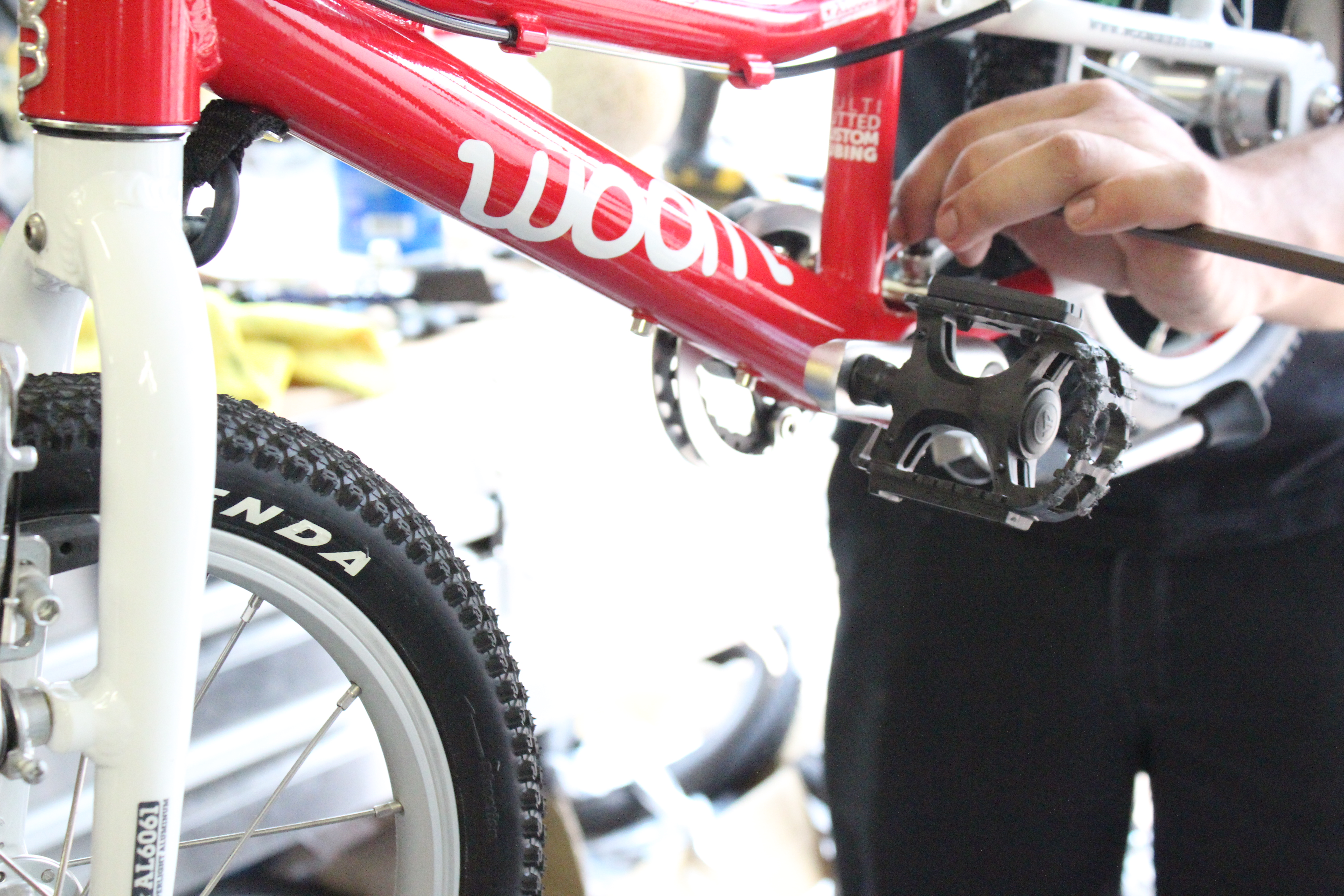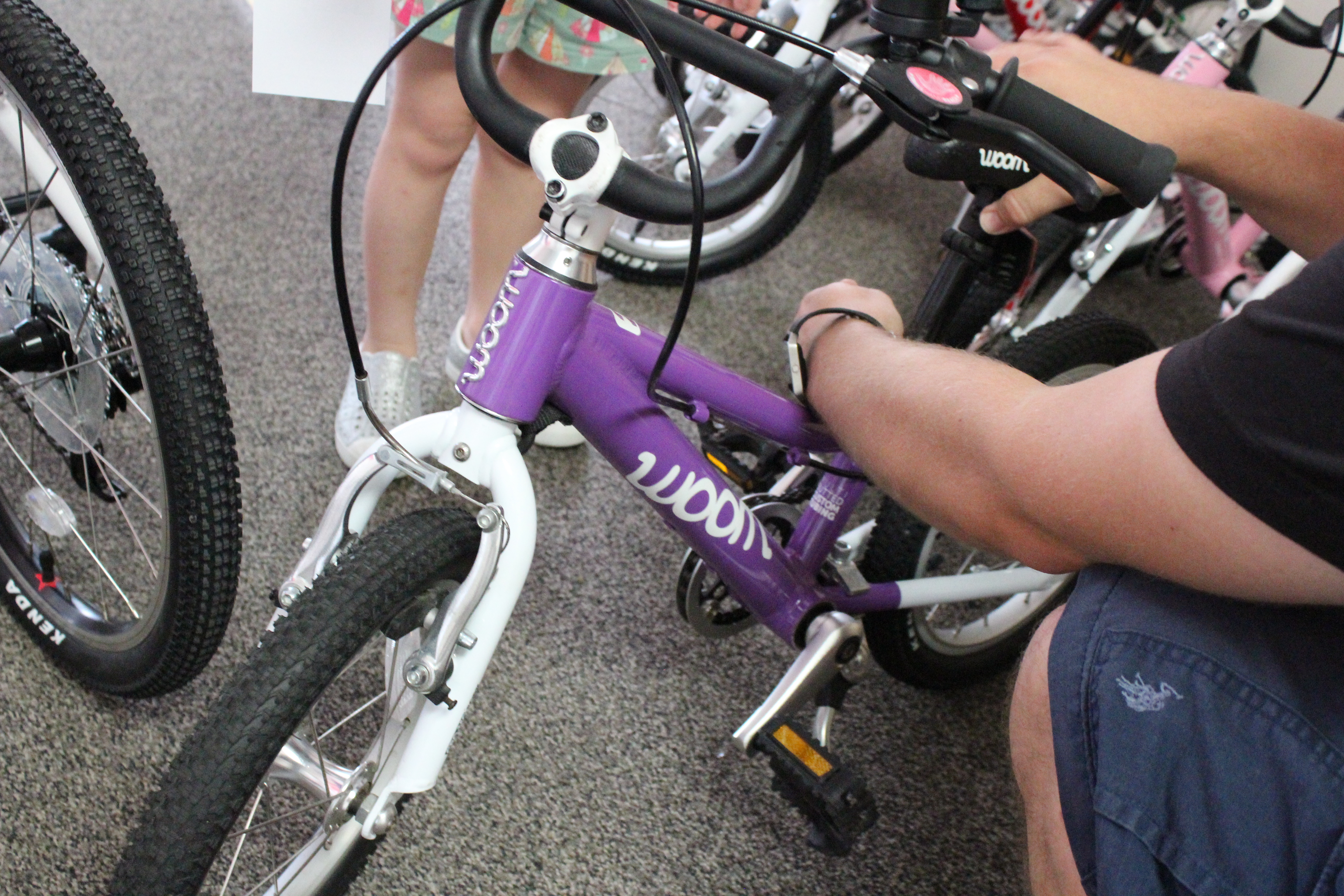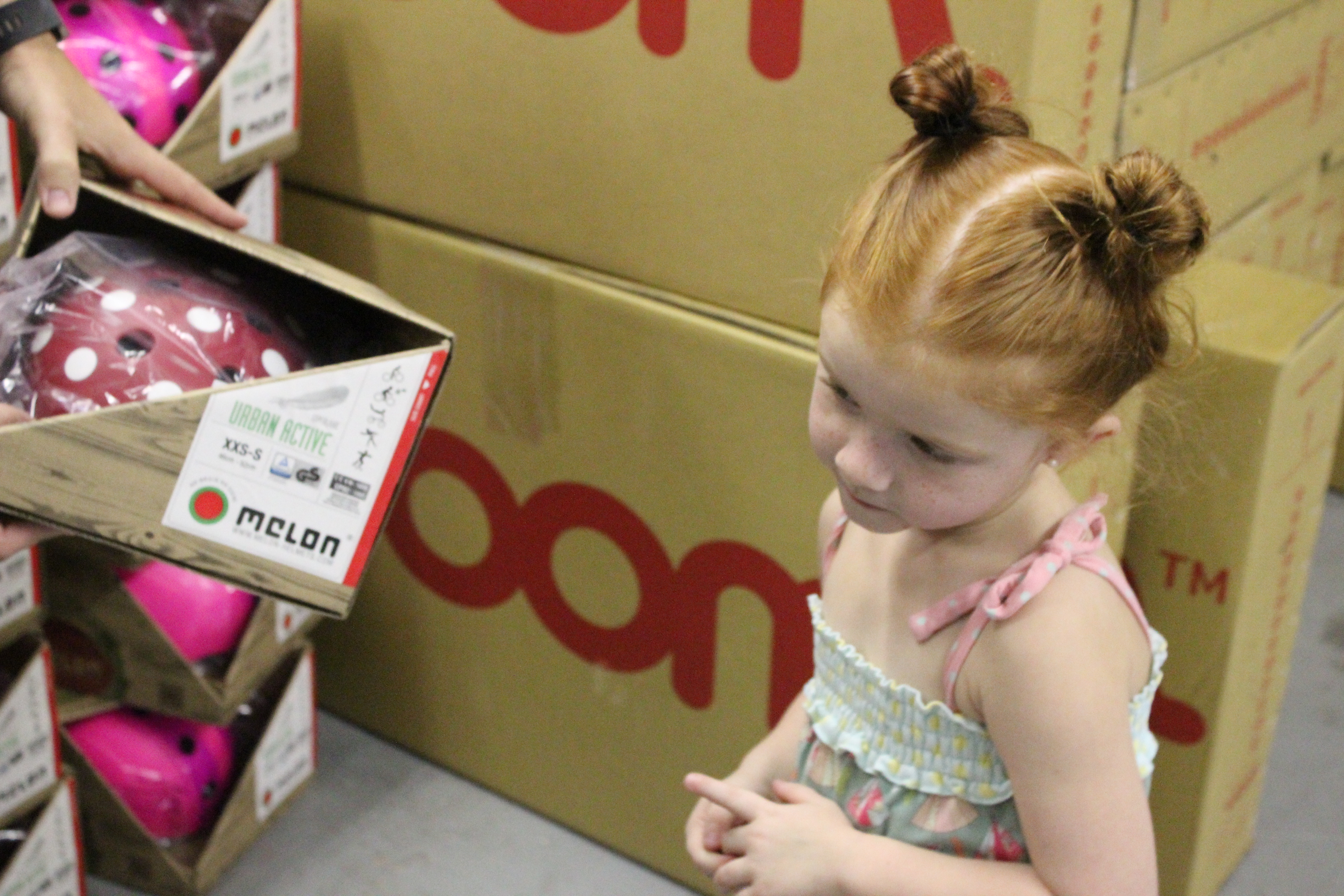 They offer a variety of bike colors: Red, Blue, Green, and Purple.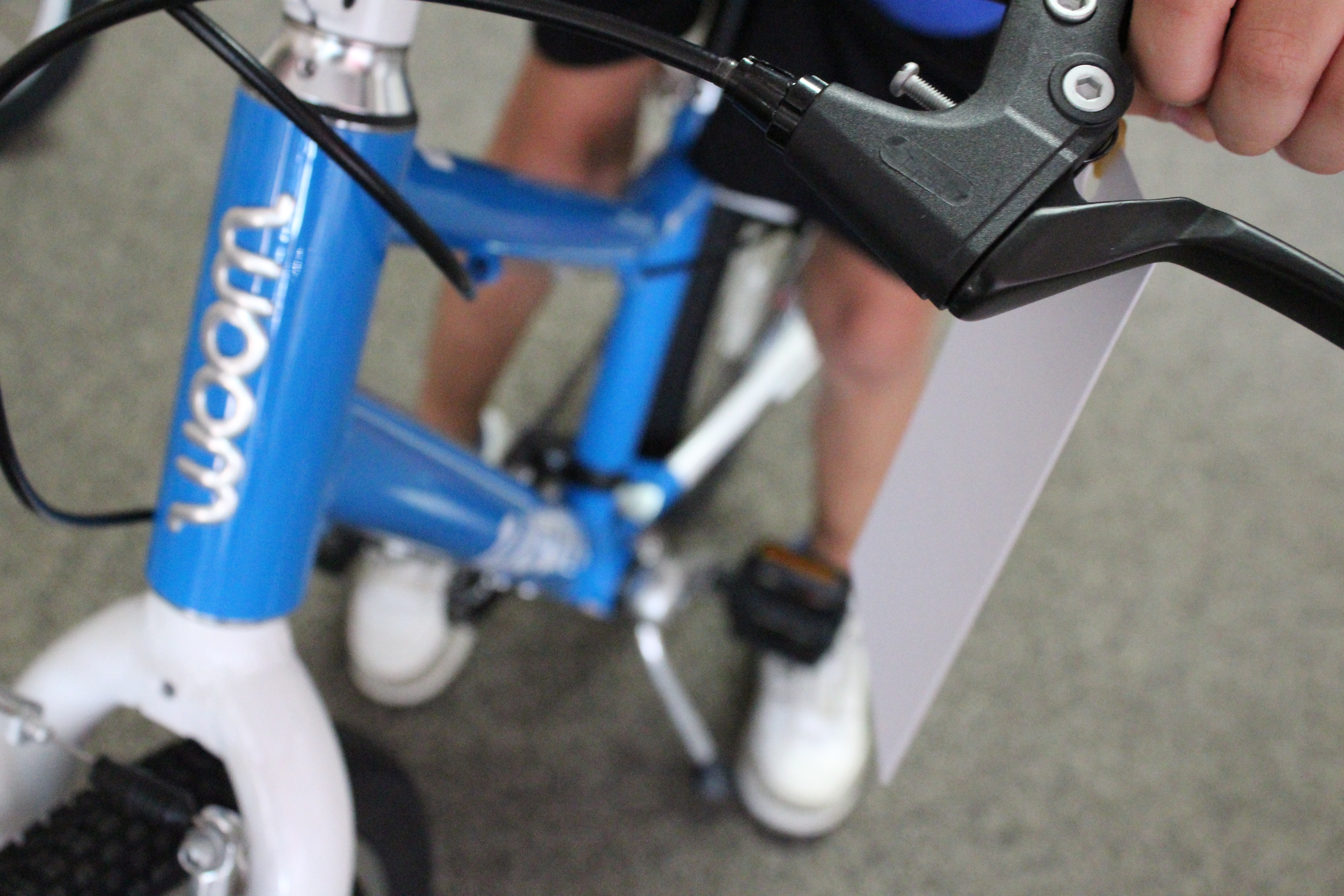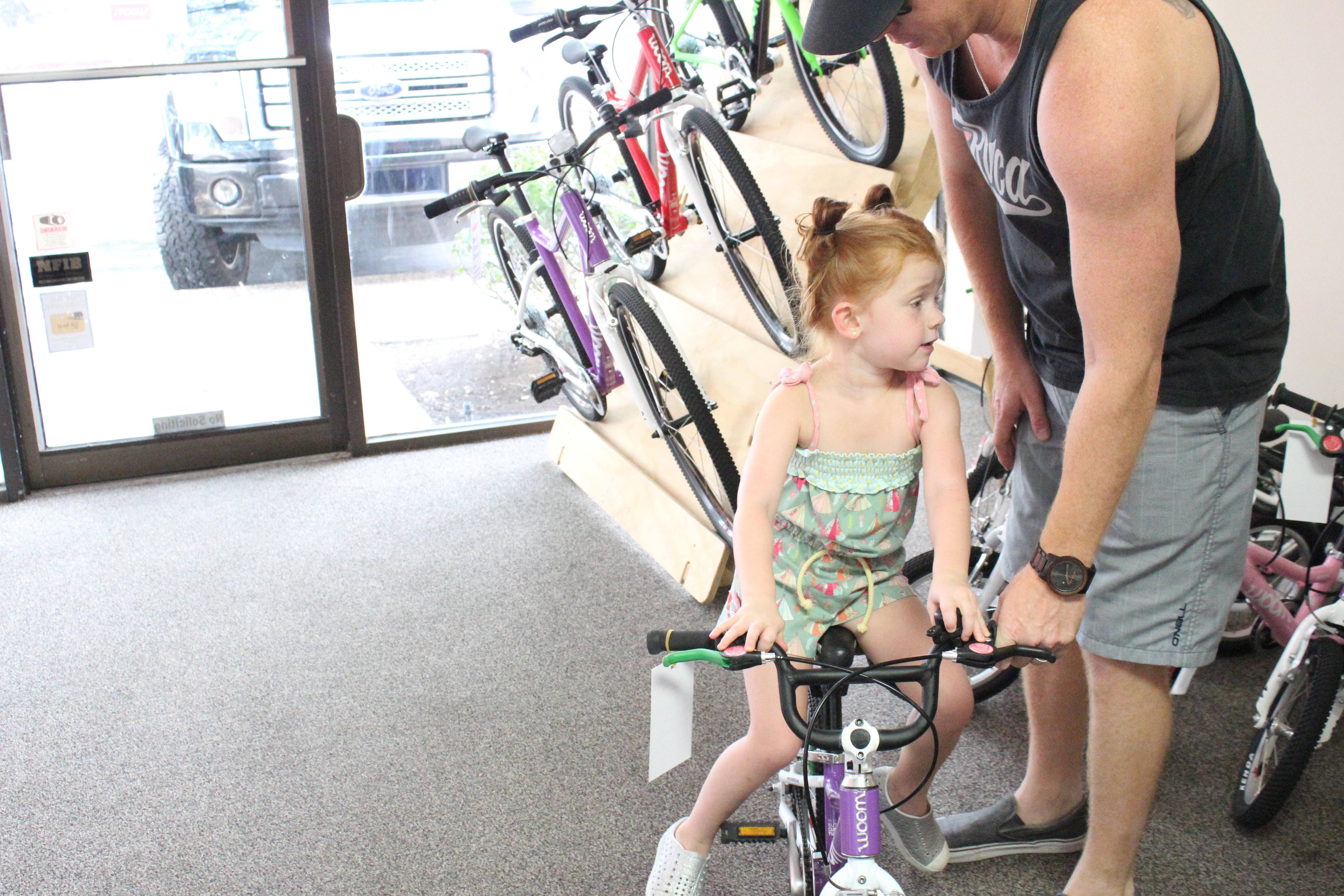 Now Oakland wanted to give you his reasons why you should get this bike!
It's a good kid bike!
It has a kickstand!
It has a bell!
It's really fast!
It has gears!
It's very lightweight. I can lift it up in the air!
You can find your Woom Bike here! Trust me when I say that this bike is amazing!! The price is a bit high but a quality bike is an investment! If for some odd reason you aren't satisfied with your bike… it's too small, too large, or doesn't meet your expectations you have 30 days to return it, NO QUESTIONS ASKED! That's pretty incredible!
Be sure to check them out on Instagram and Facebook!