This post is sponsored by Chuck E. Cheese's + Shindigz+ Oriental Trading!! All opnions are 100% my own!
Ainsley's 4th birthday party was a breeze thanks to some amazing brands! I am usually the one to plan a party at my house and do everything myself with the help of some restaurants! This year Ainsley decided to have her party at Chuck E. Cheese's instead! I was pretty hesitant at first because that would mean I wouldn't be in control. At Chuck E. Cheese's they have a decorator and party planner who does everything for me! This was a first!! I absolutely loved not having to set up one thing, worry about last minute decorations, and I was able to actually chat with the party guests and take photos!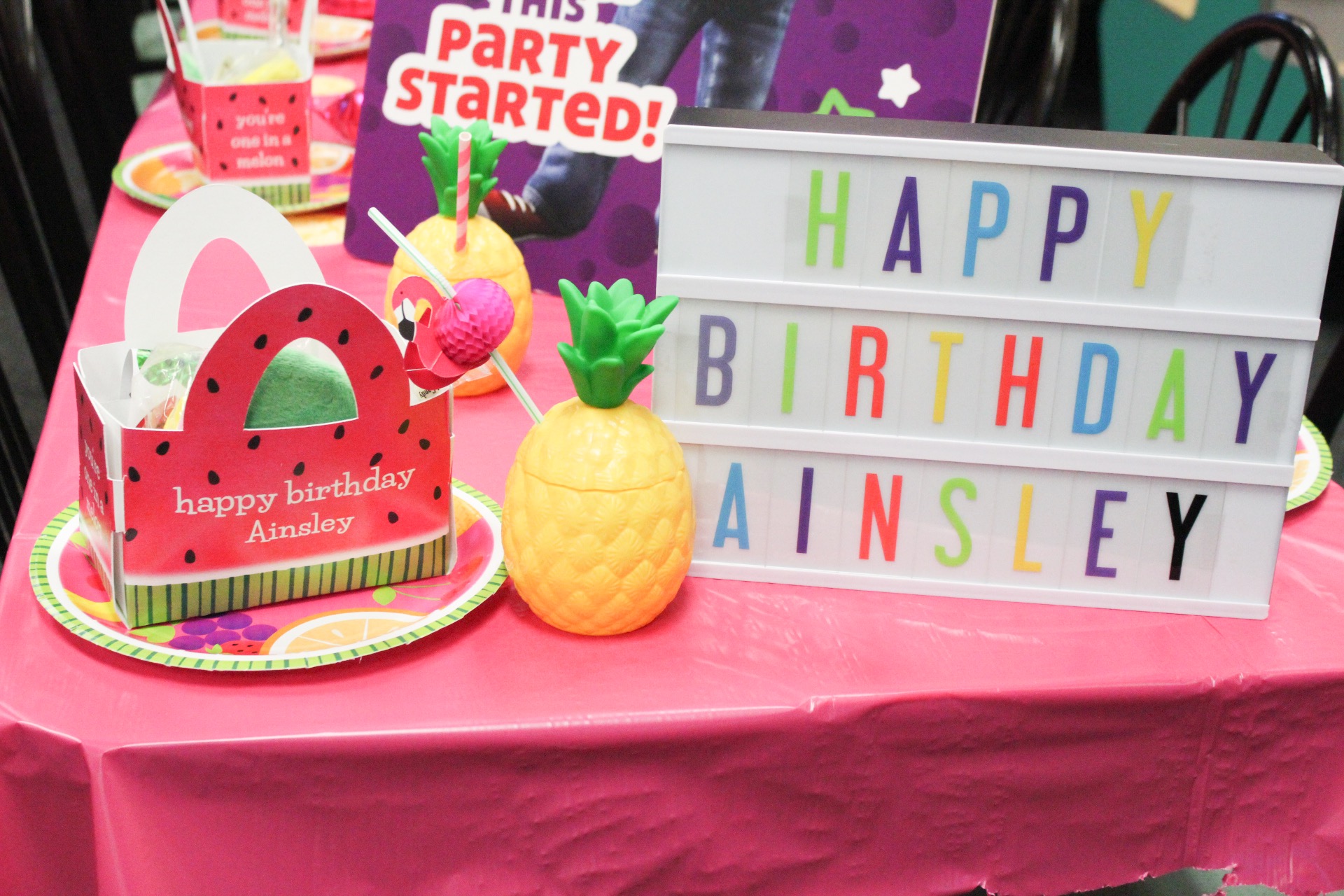 Booking a party was so simple online!  I literally just filled out a few bits of information and the party was booked! I took our decor, which was all from Shindigz and Oriental Trading the night before and they had it all set up for the next morning! This took SO much stress away from the already busy day!
How to throw a Tropical Themed Birthday Party:
Go to Shindigz.com and then Orientaltrading.com and search Tropical party!
IT'S THAT EASY!!!! They have everything you need!!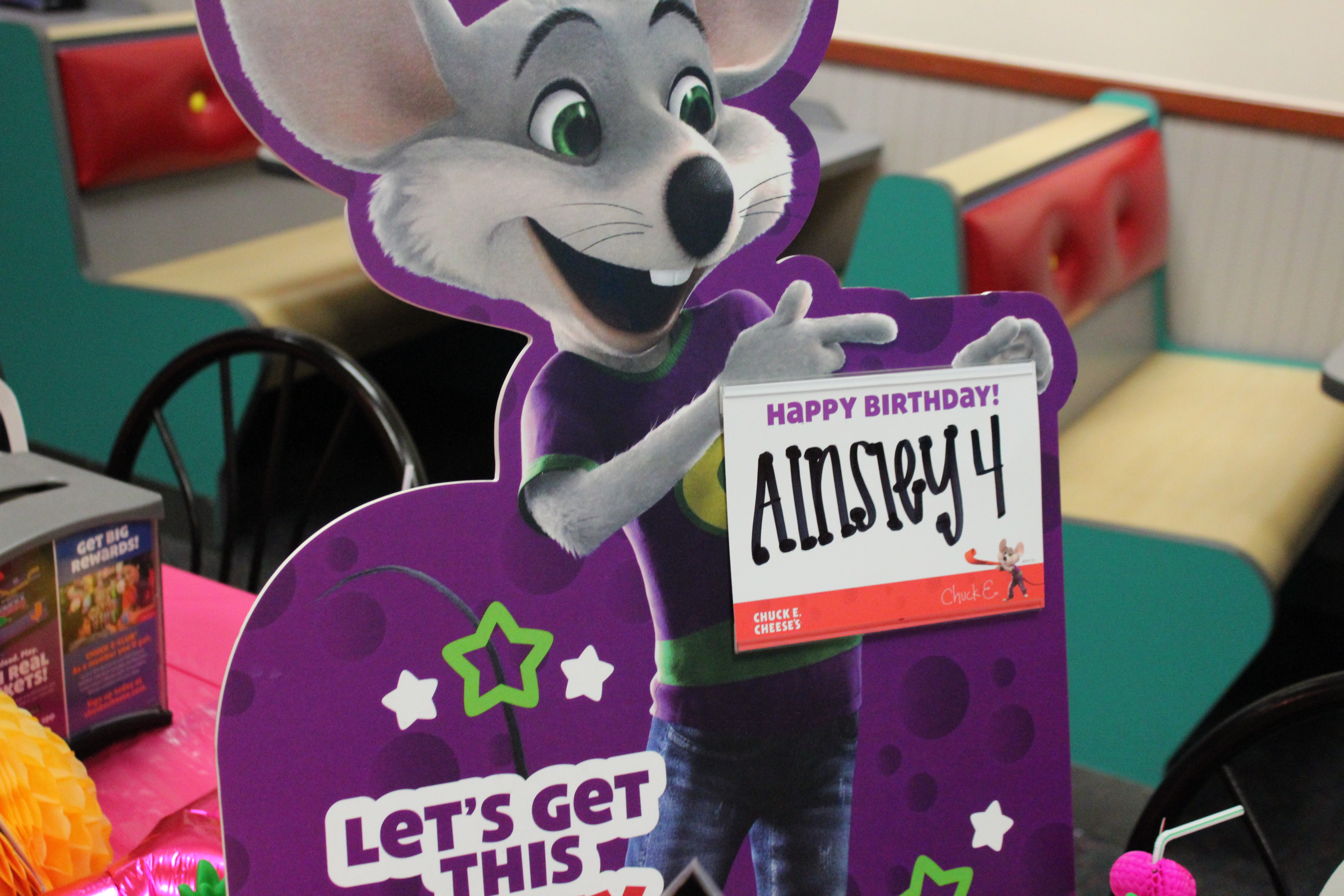 My mother in law always buys the cutest cakes for all the kid's birthday parties and this year's cake did not disappoint! It was perfect for the tropical theme!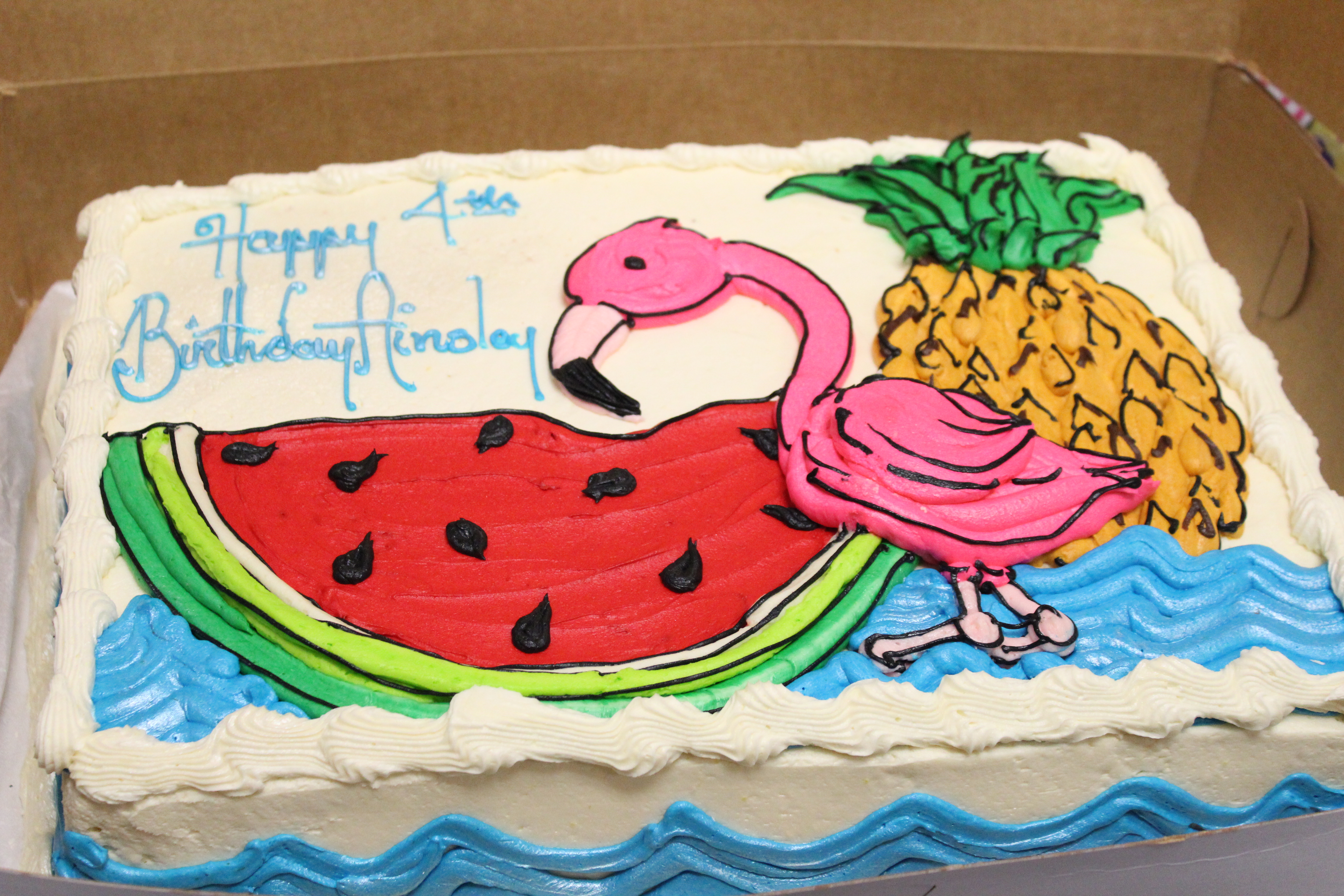 I am just shocked that I only partnered with two shops to pull this party off! At Shindigz you just pick your theme and they have everything you need to match that theme! I actually changed my mind about the theme a few times but ultimately went with the tropical theme because her party was the last weekend before school started…. that meant summer was ending.
I decided to get the favors from Oriental Trading  because they are know who have party favors by the bulk and I love that! You're able to get items at the minimum of 12! They also have awesome favors for each holiday and your classroom if you're a teacher! I used their products a lot when I taught!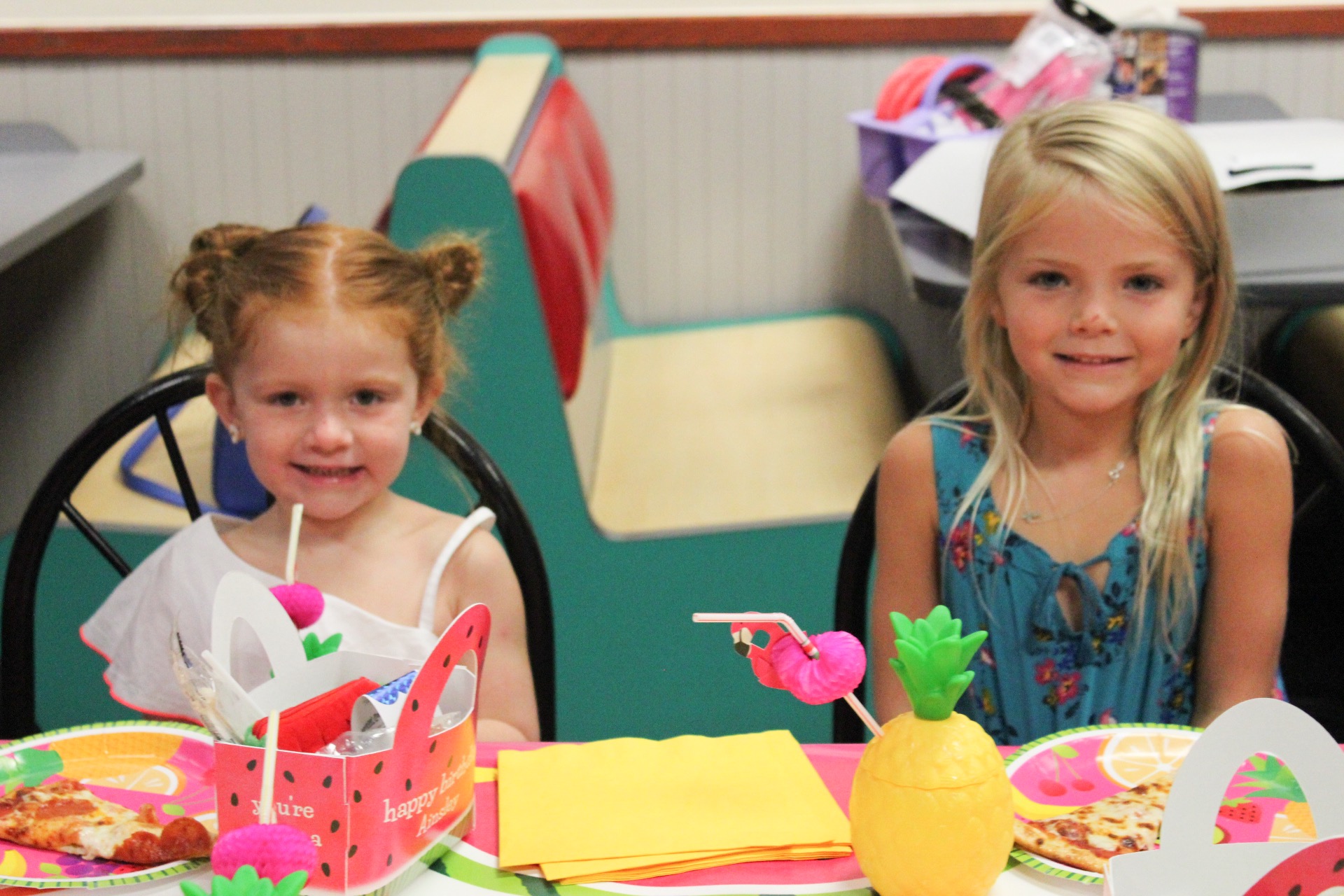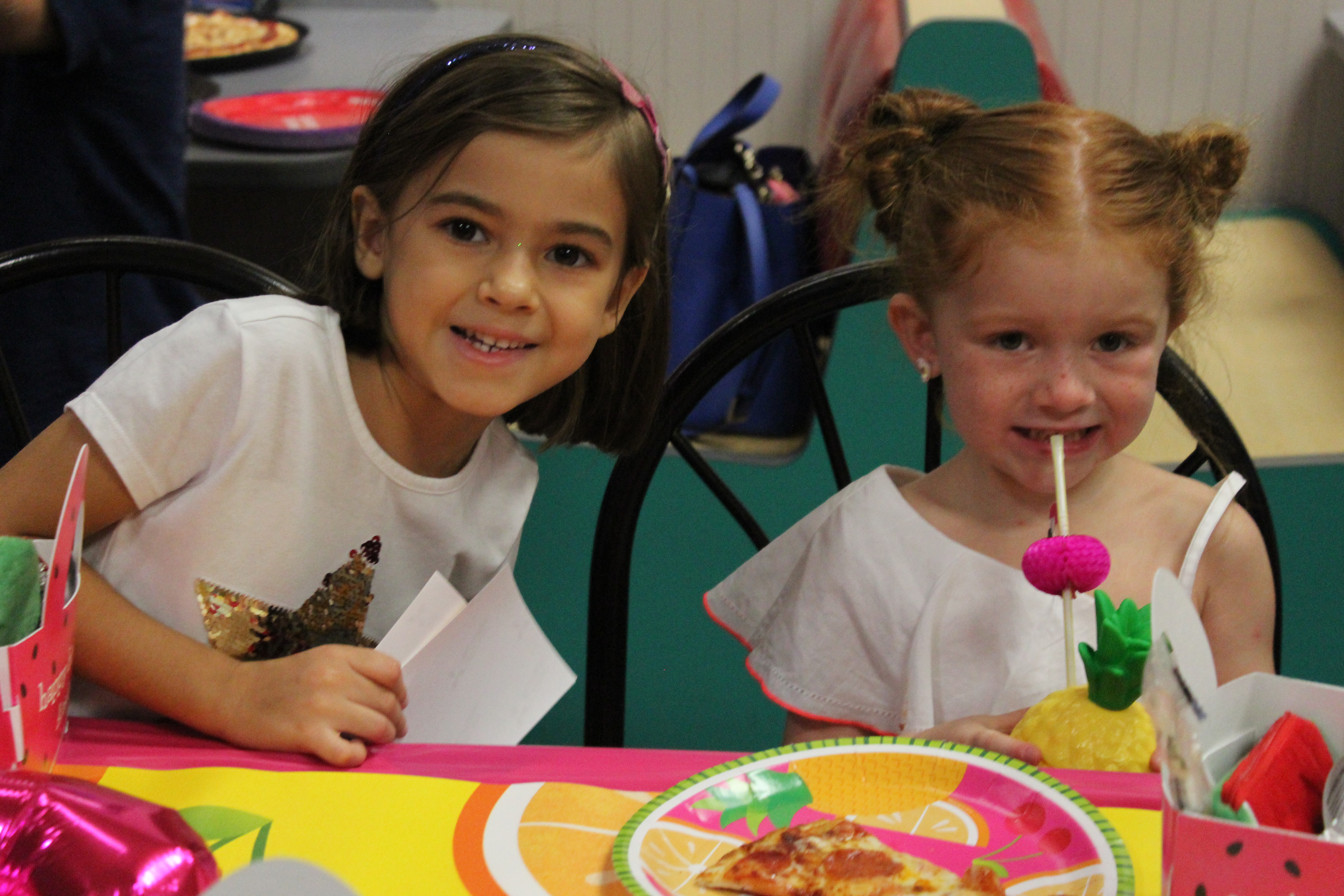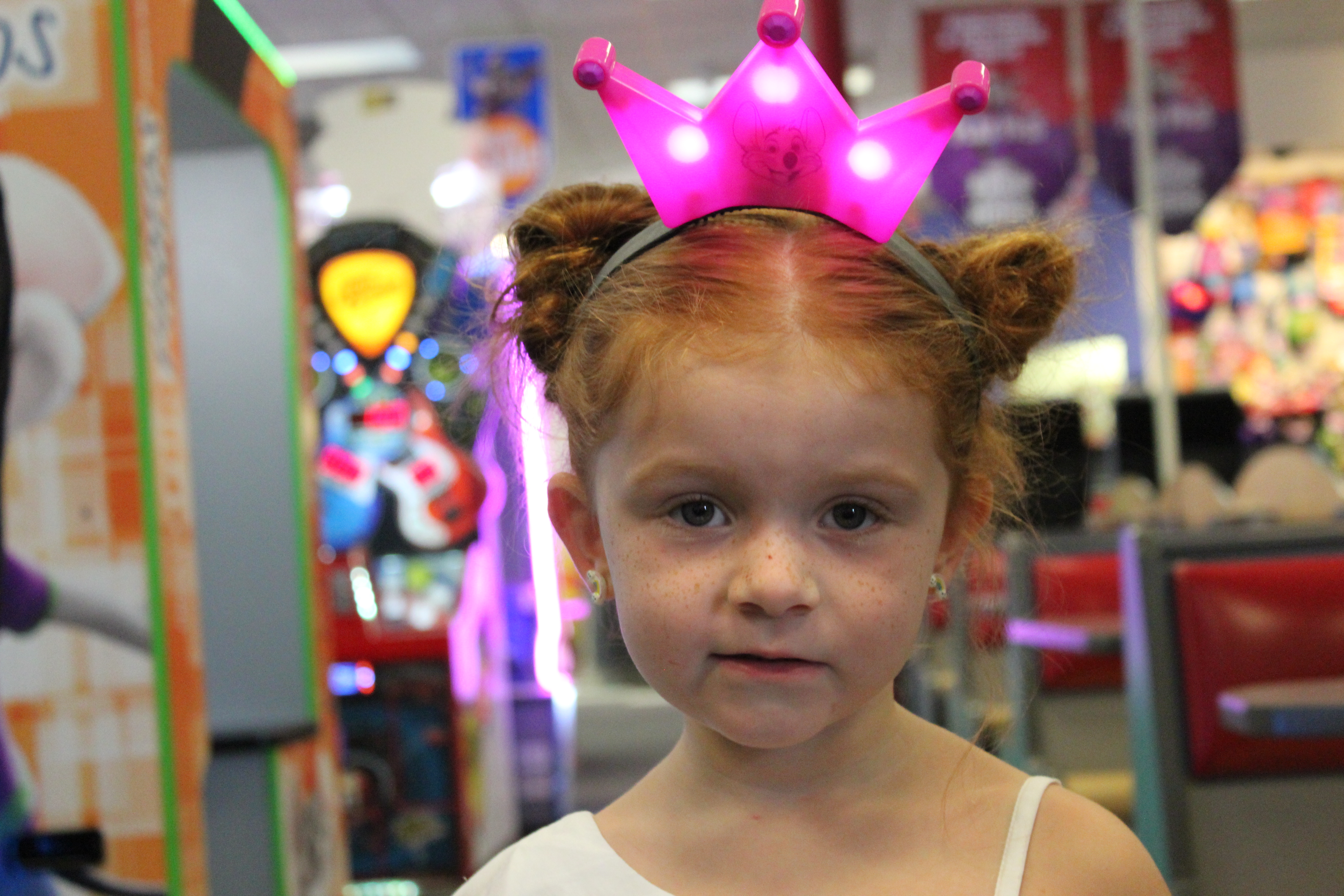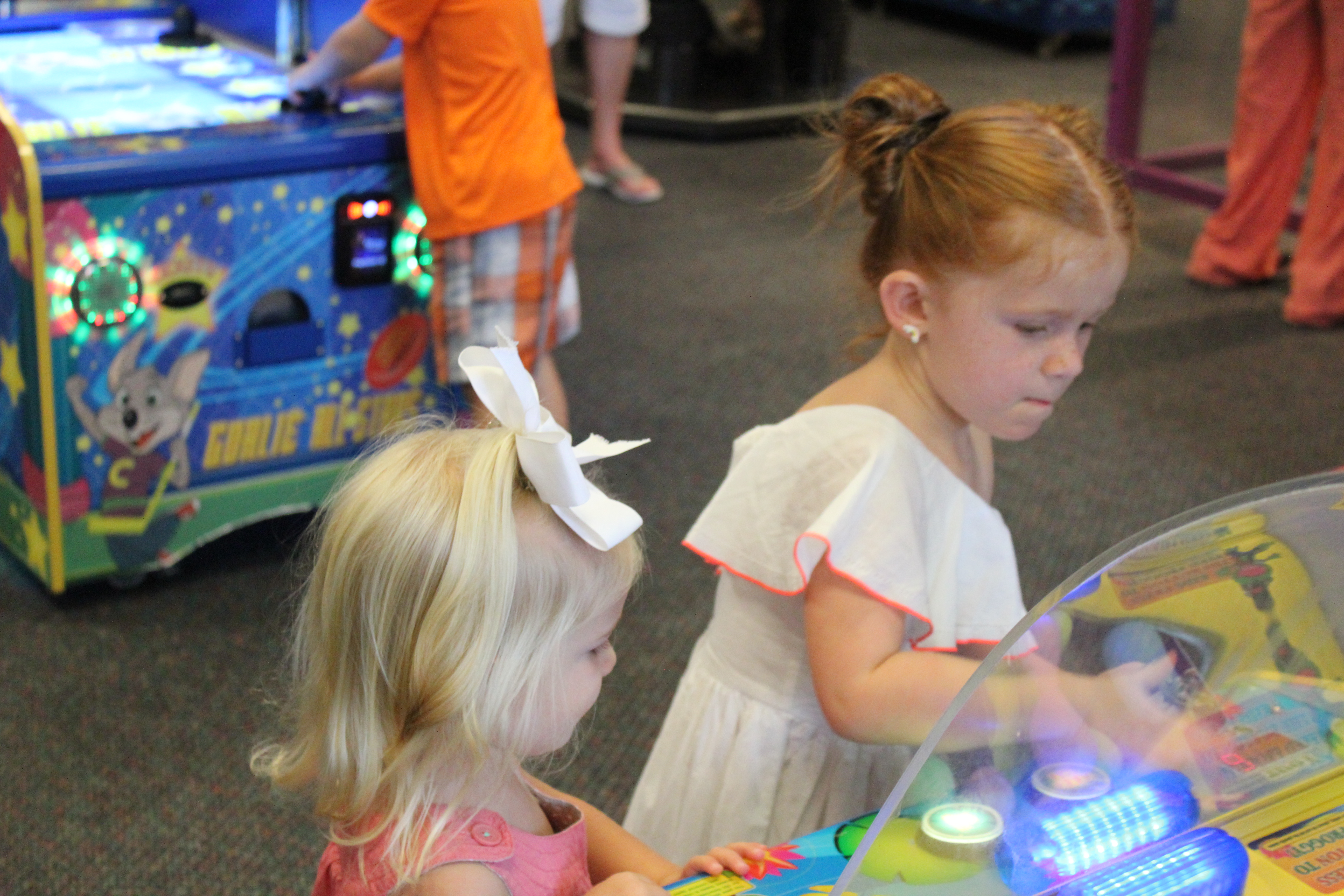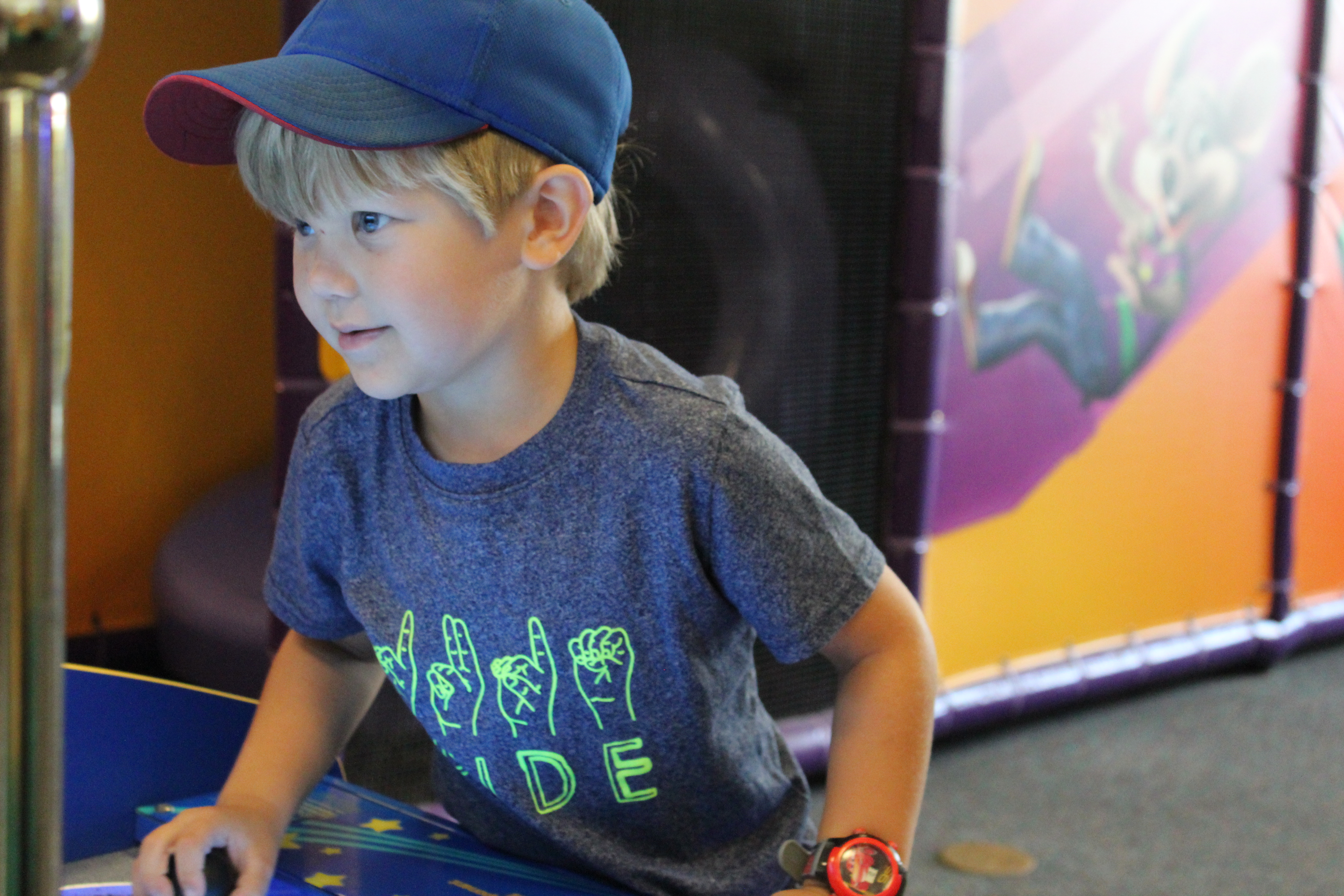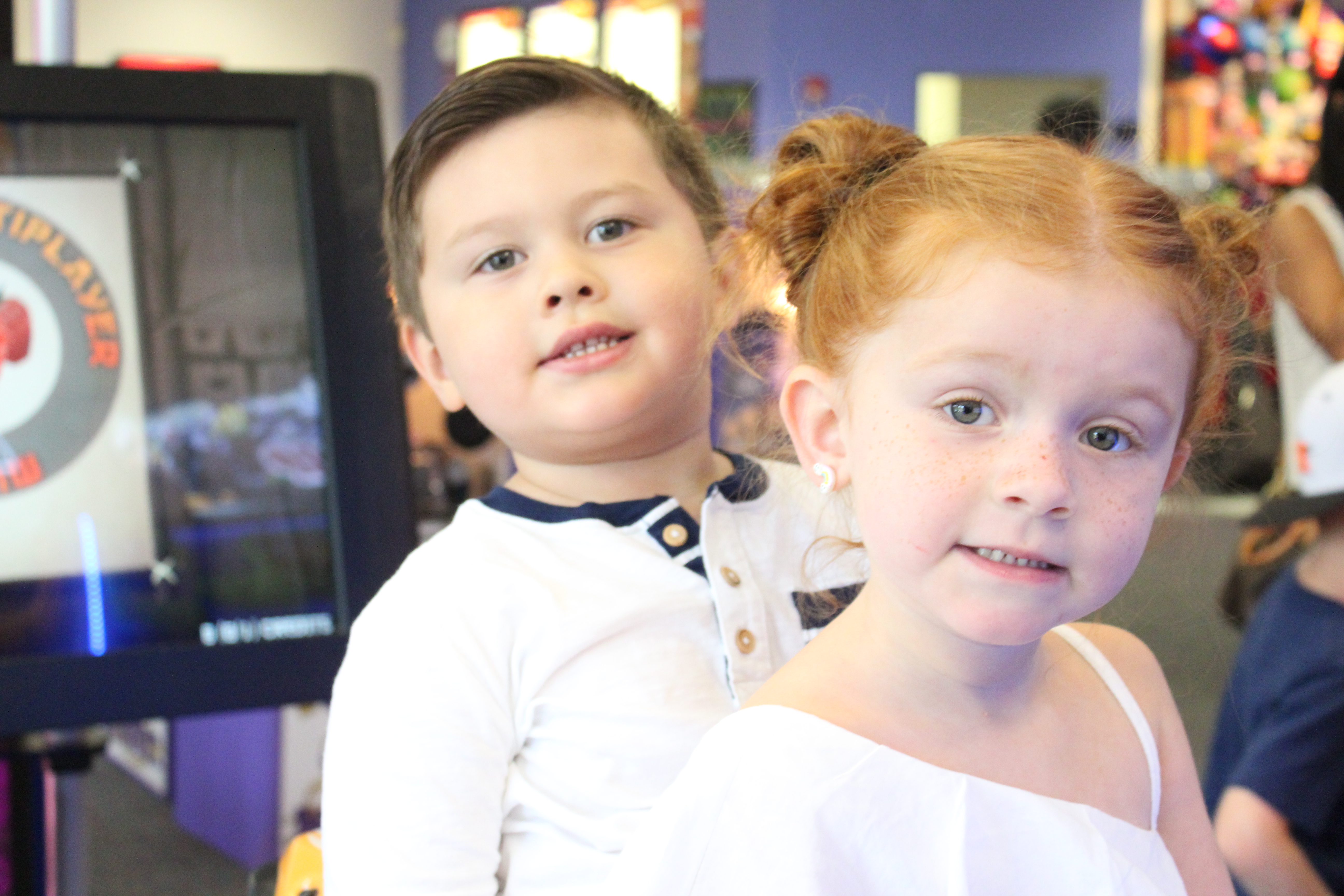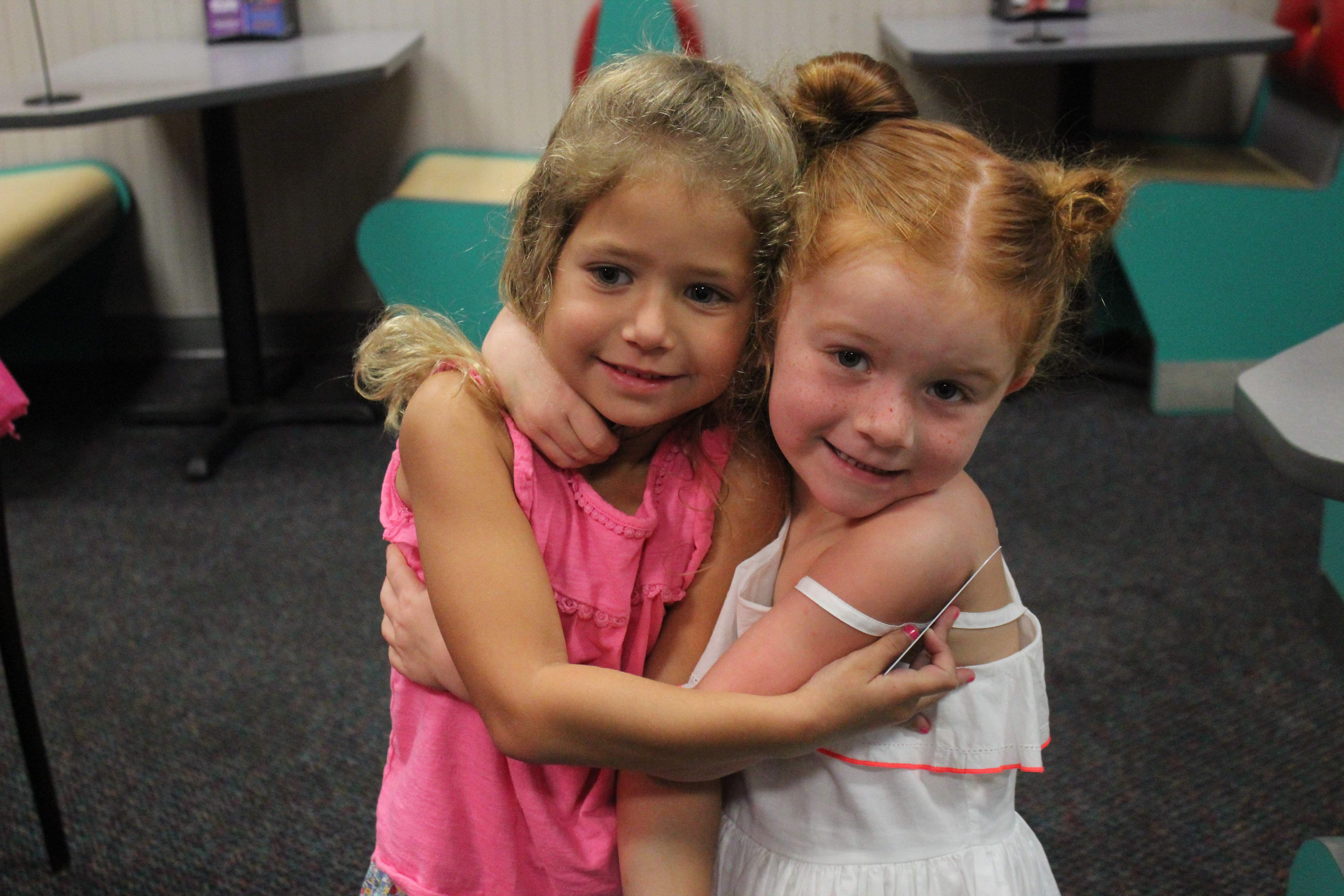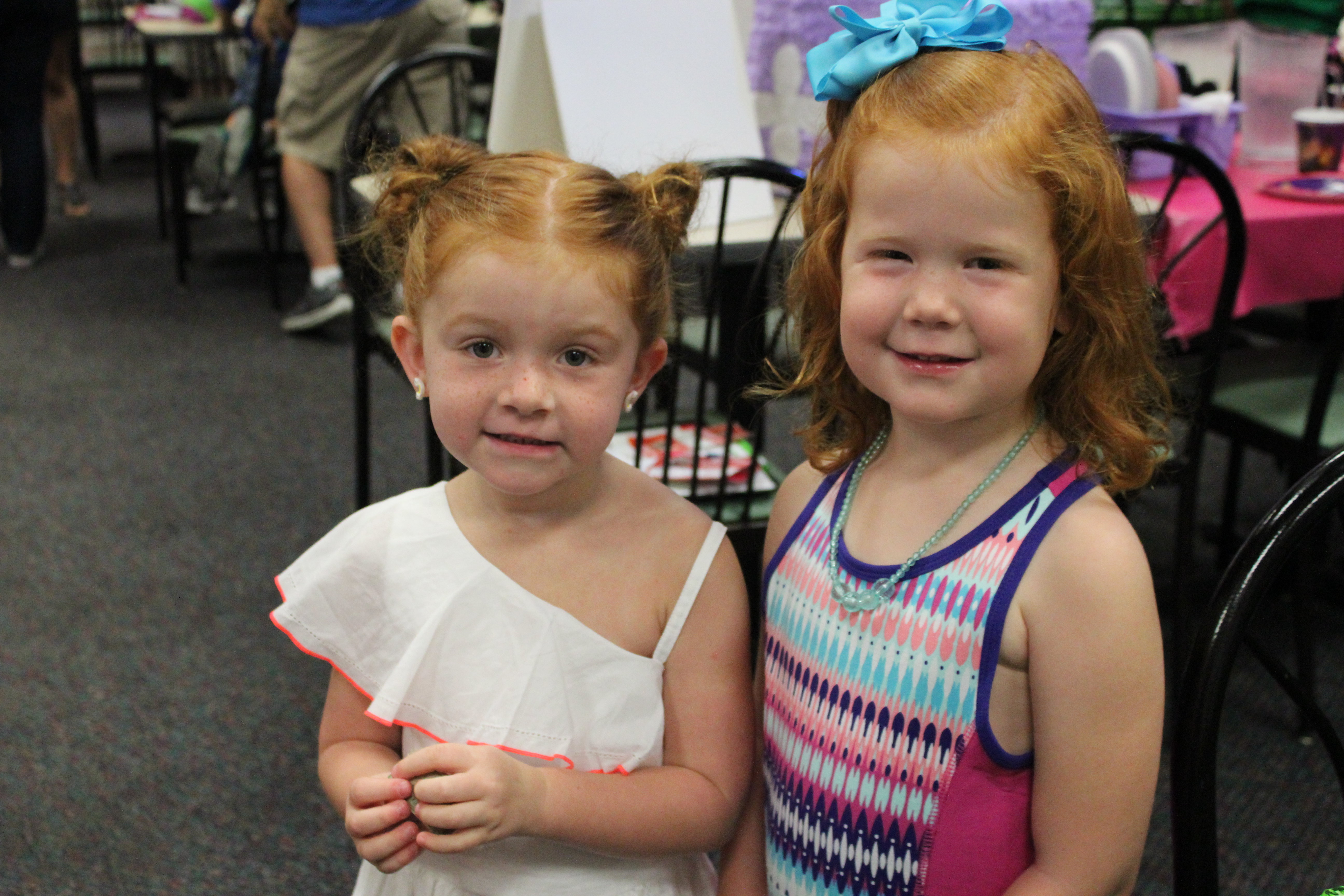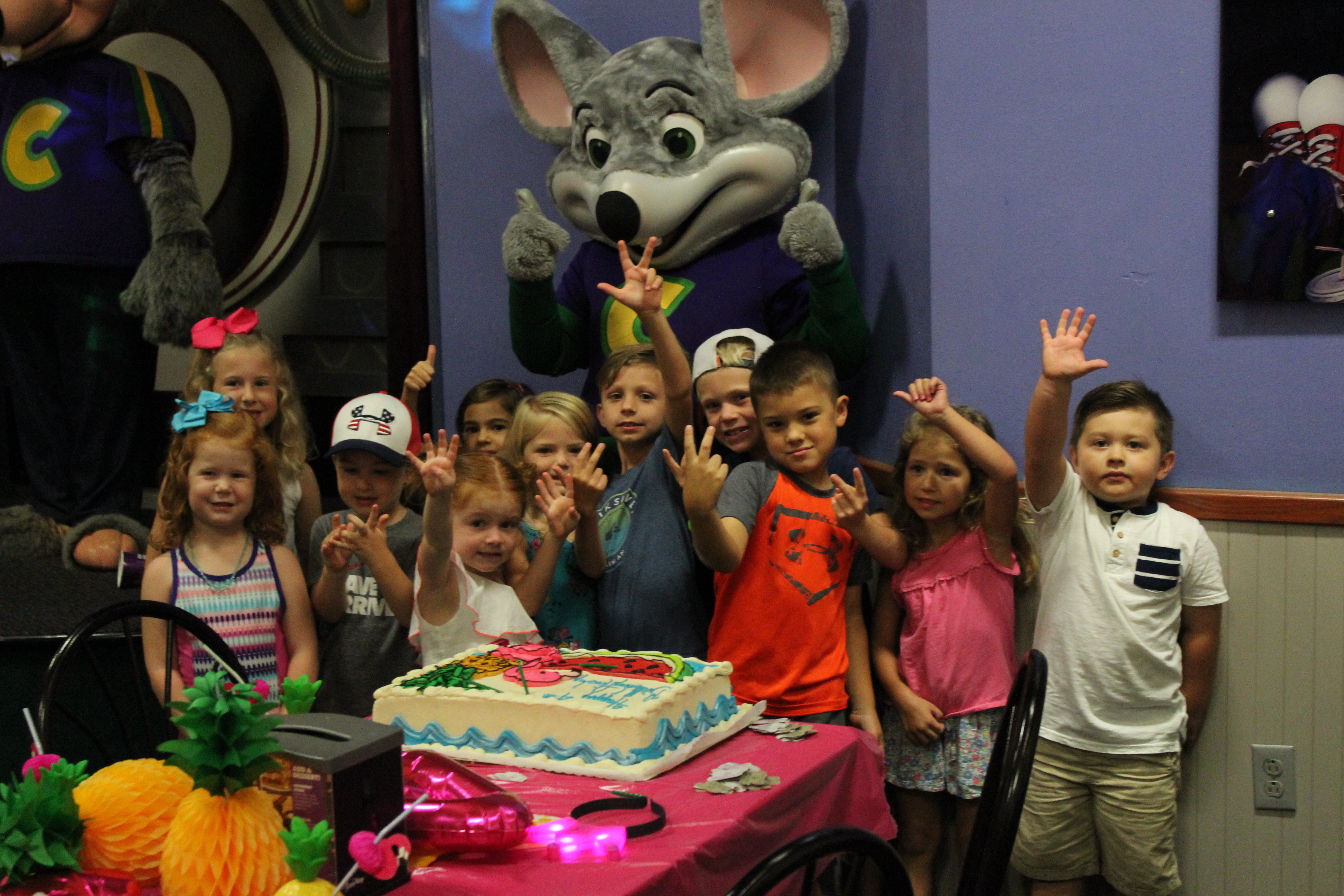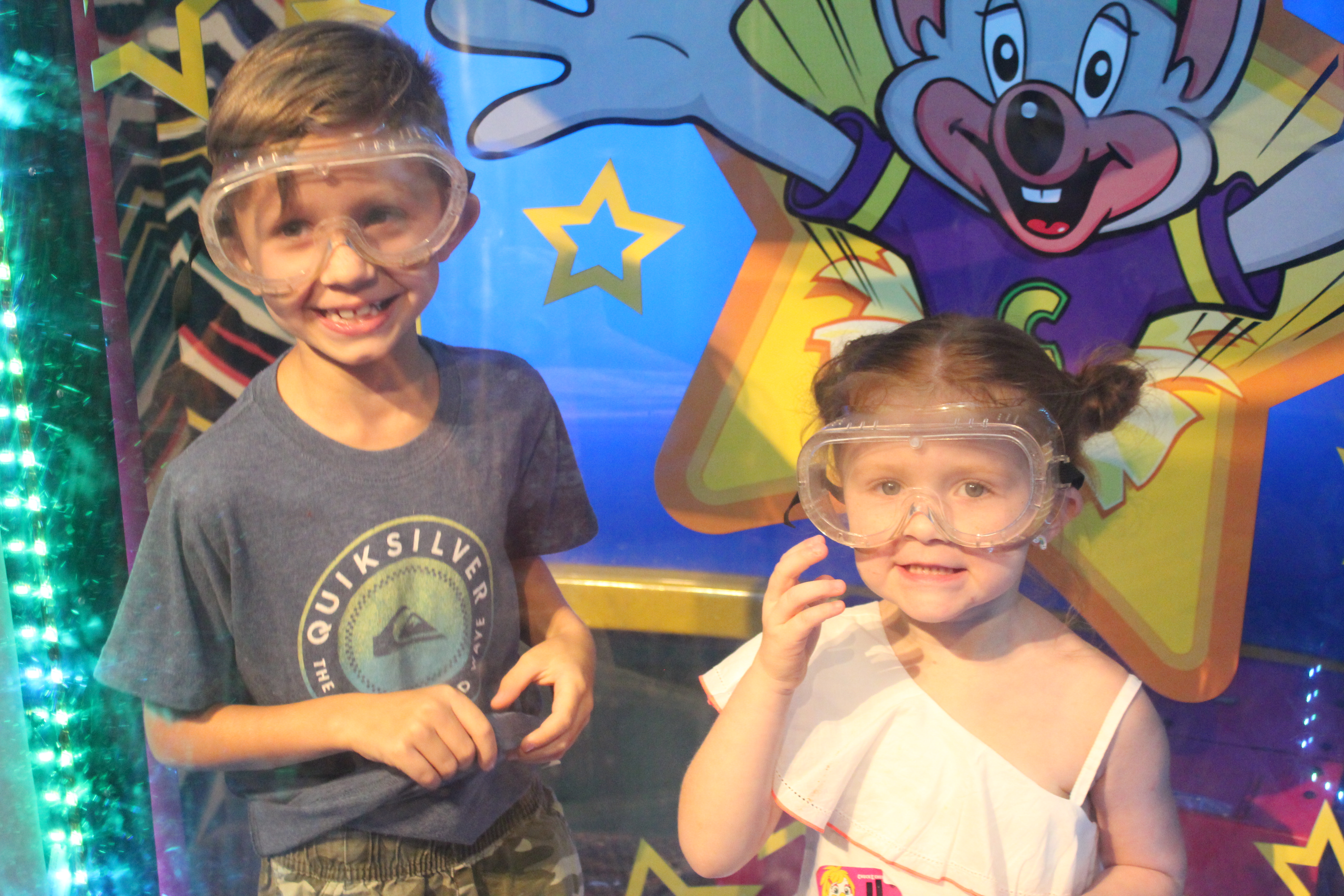 She got to bring her brother into the ticket blaster with her! They LOVED it! She got like 1 ticket though. HA!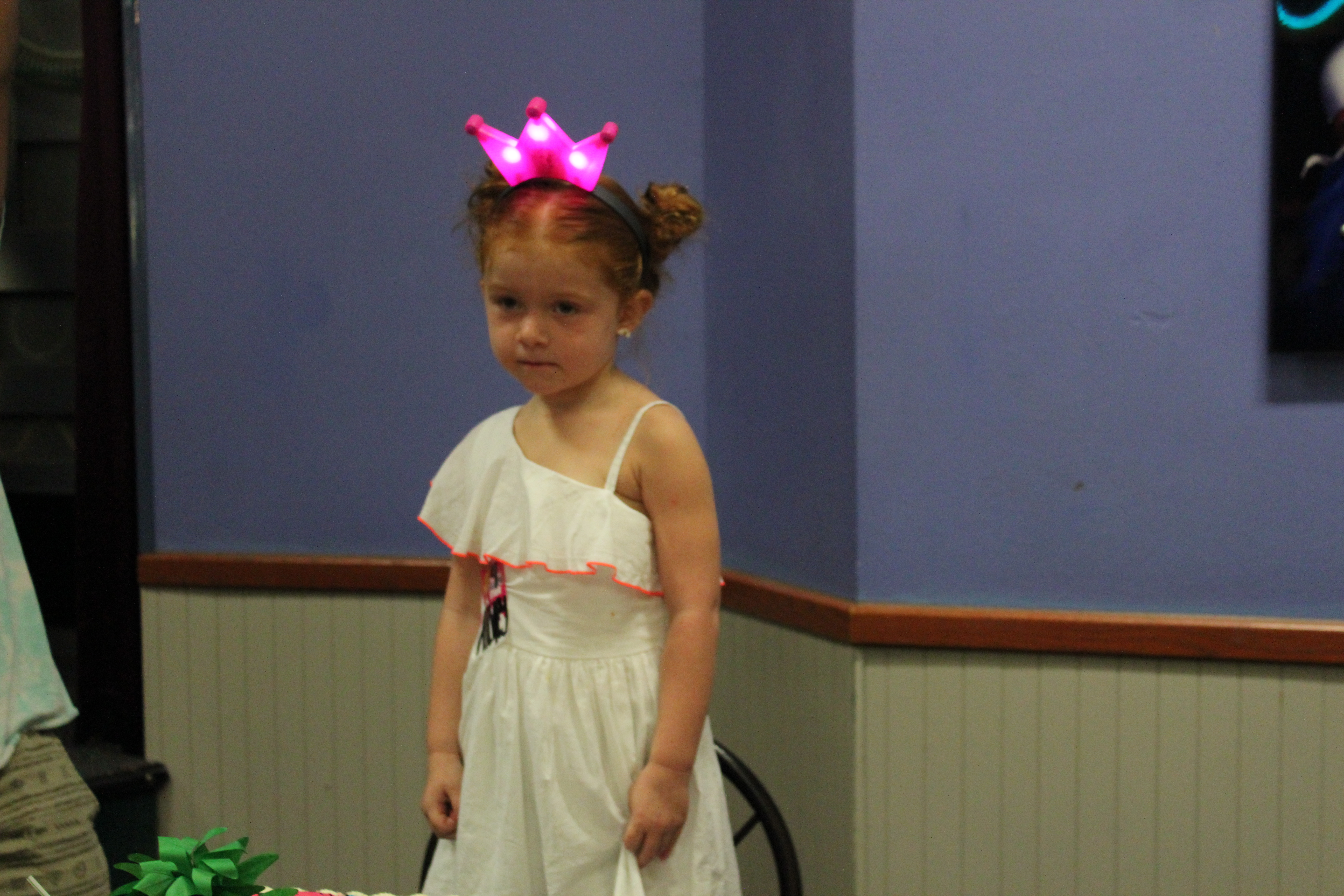 She didn't care too much when everyone was singing "Happy Birthday" to her.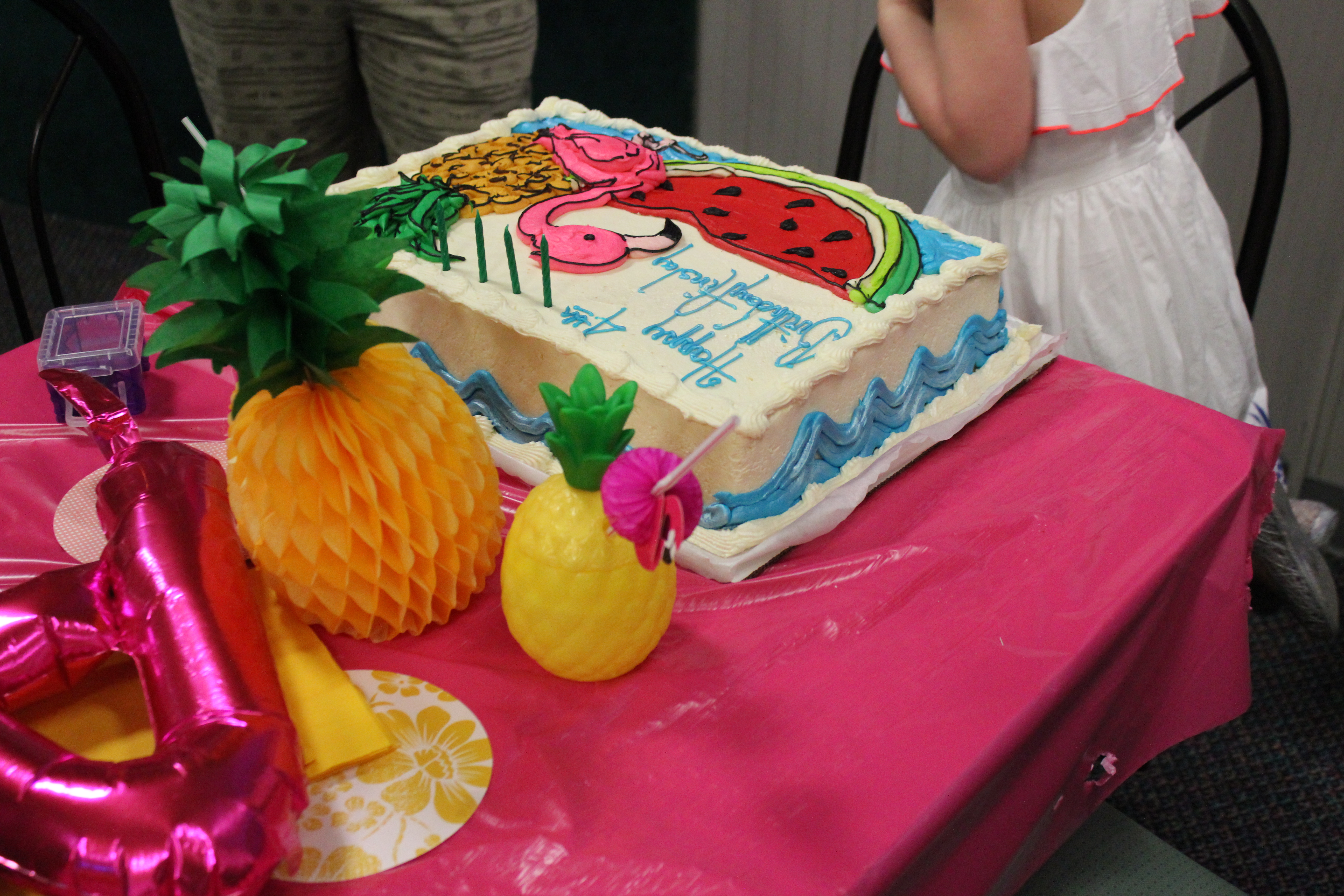 A huge thank you to everyone who cam to celebrate her big day! Also a huge thank you to the amazing venue, Chuck E. Cheese's!