This post is sponsored by Gymboree!  The toys were provided by Skip Hop and Tomy. All opinions are 100% my own!
This post contains affiliate links, and I receive a commission if you make a purchase using the links in my post.
Leighton is almost 4 months now and she is starting to grab things! She loves touching fabrics that are soft and make a sound when rubbing them. She laughs and smiles so much now and it's the cutest thing!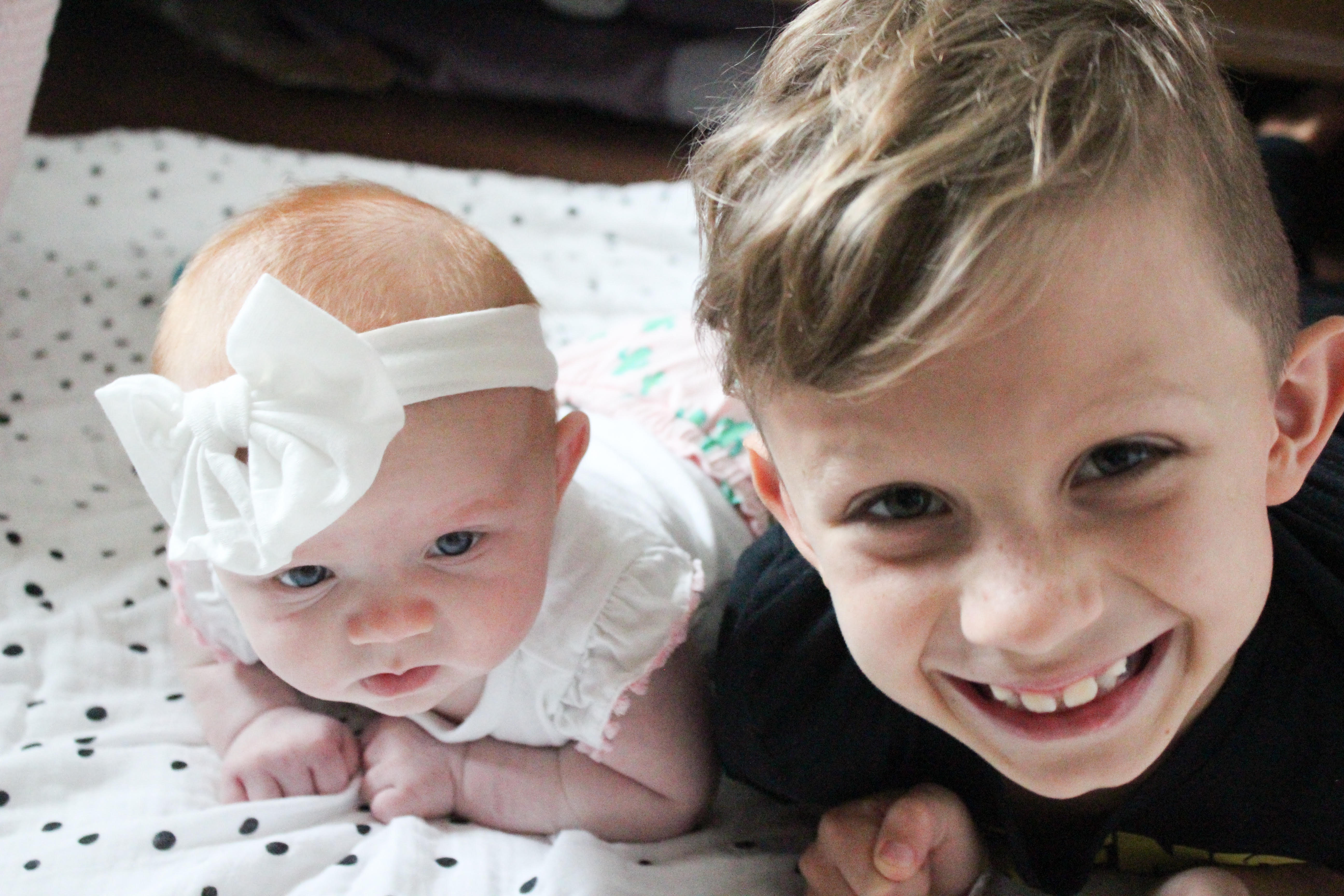 Oakland loves to play with her and get down on her level! I absolutely love their time together!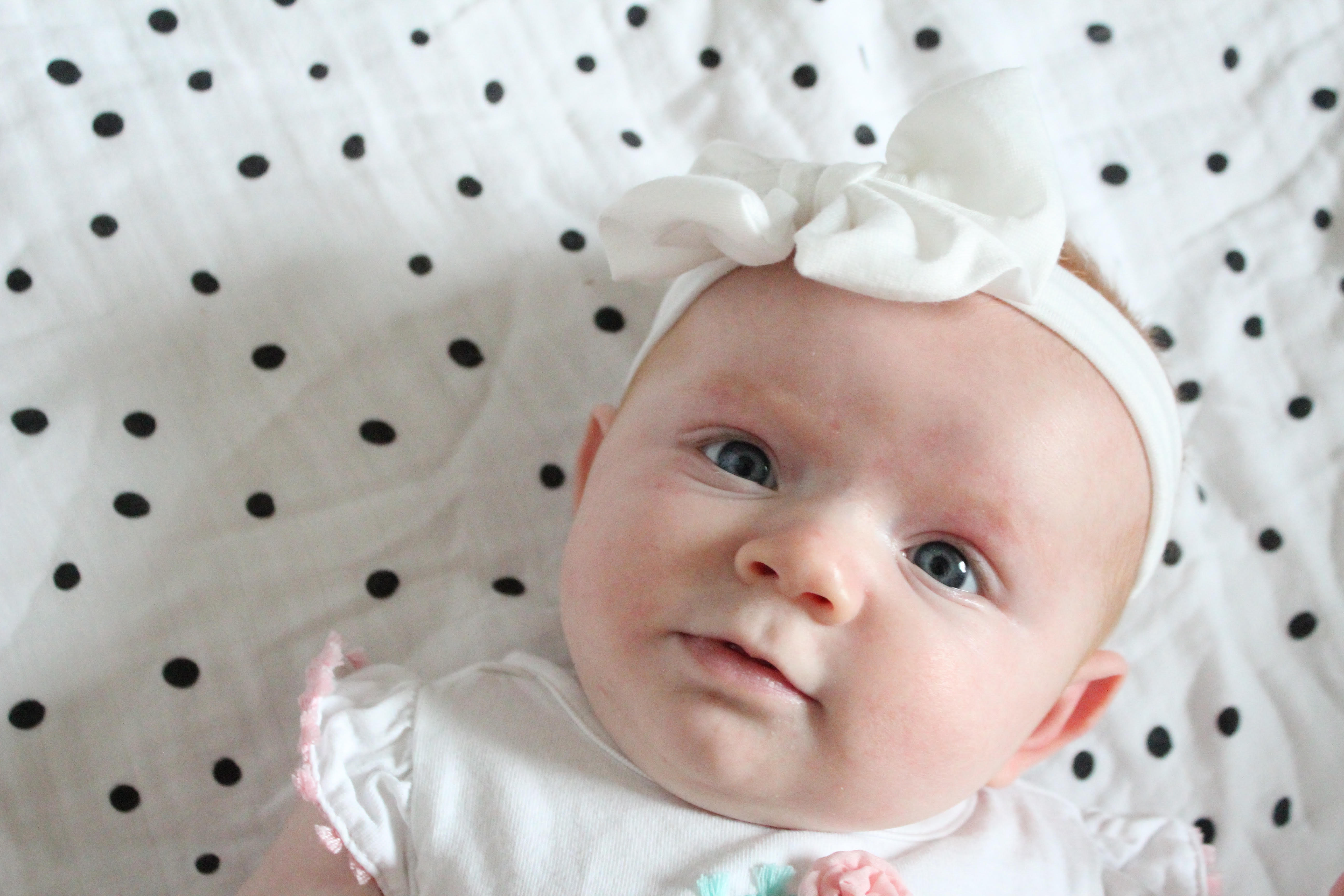 Blanket c/o Bebe Au Lait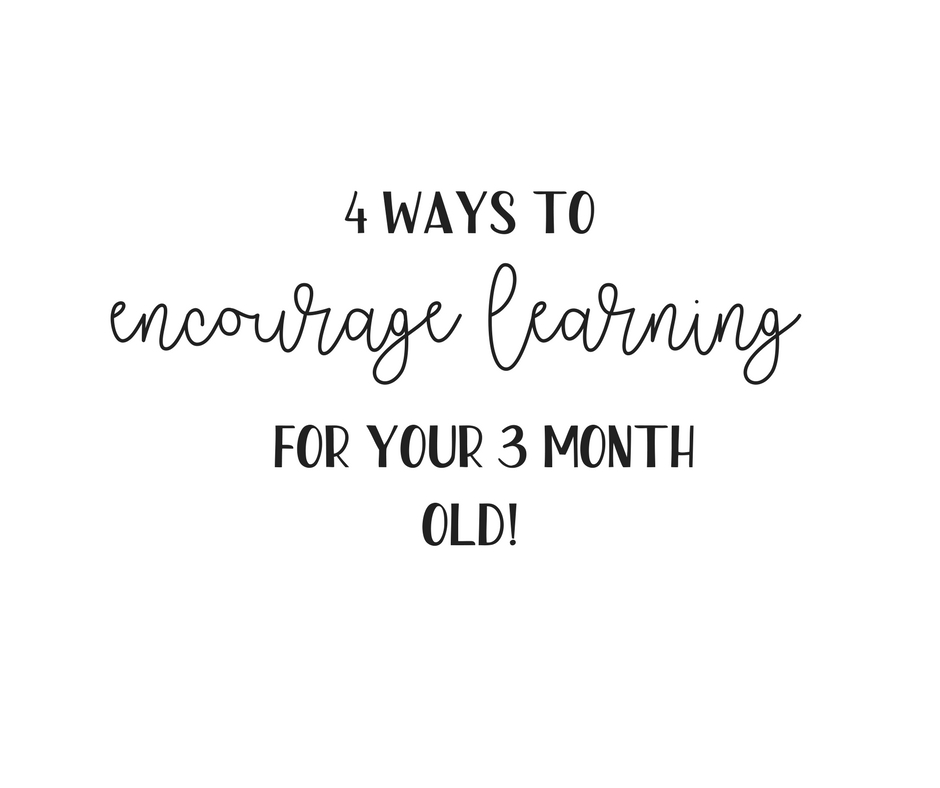 Get down on her level. Show her the world around her.  Let toys hang in front of her face. She will also begin laughing around this age. Leighton laughs all the time and is ticklish under her armpits! It's so precious!

It's important to respond to your baby. Show her you're interested in her. She'll start cooing and smiling as a way to communicate. Your response shows your love to her.

Play games like peek-a-book and patty cake. Sing songs to her with hand motions! Read books to them. Leighton is really loving books that make noise! She is actually starting to pat the books and touch them with her little fingers!

Don't forget to give your baby tummy time everyday also! L's Dr. recommended at least 10 minutes a day! After about 10 minutes L is done and starts to cry. I want to make sure I don't overdo anything so whenever she starts to get fussy I move on to something else with her.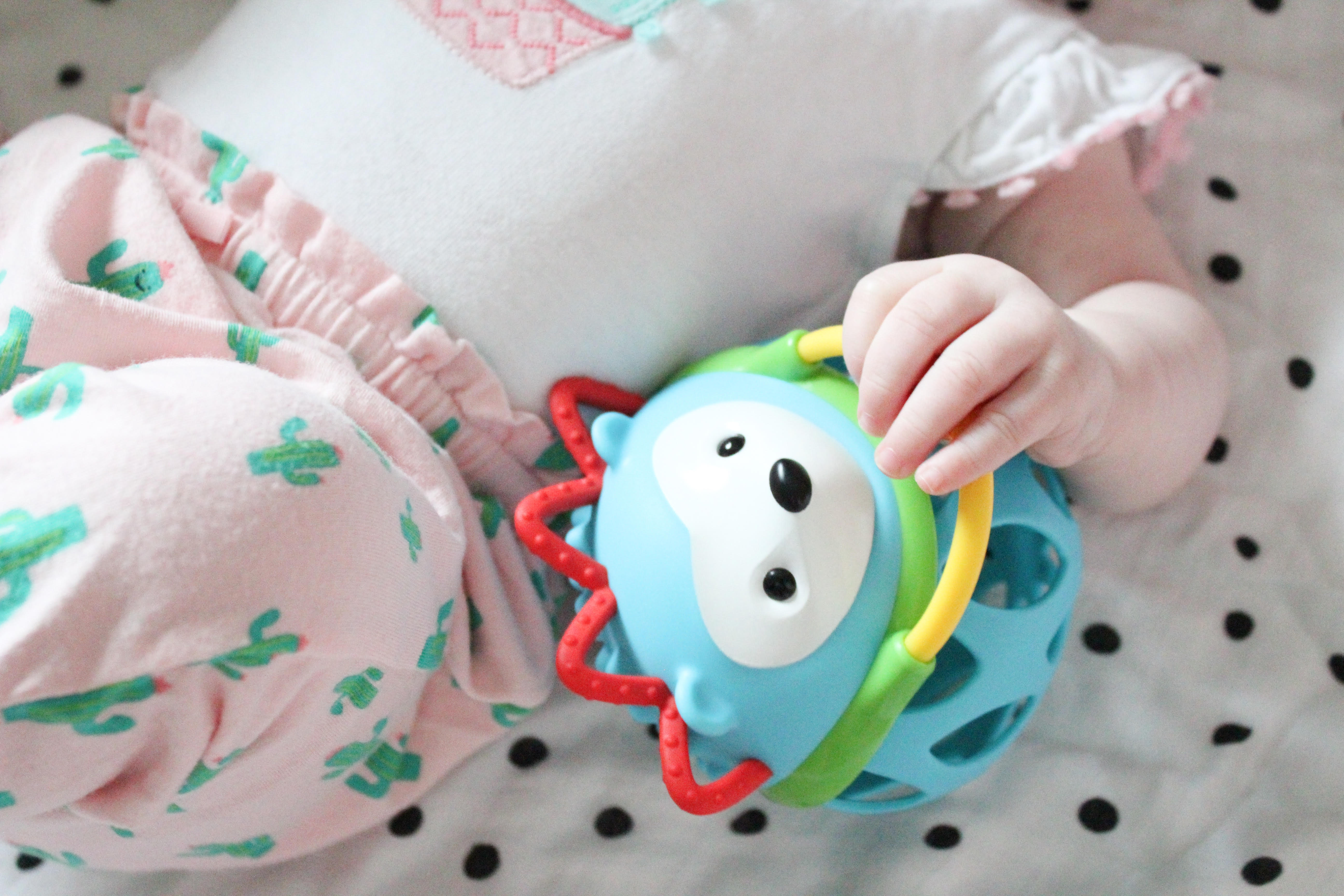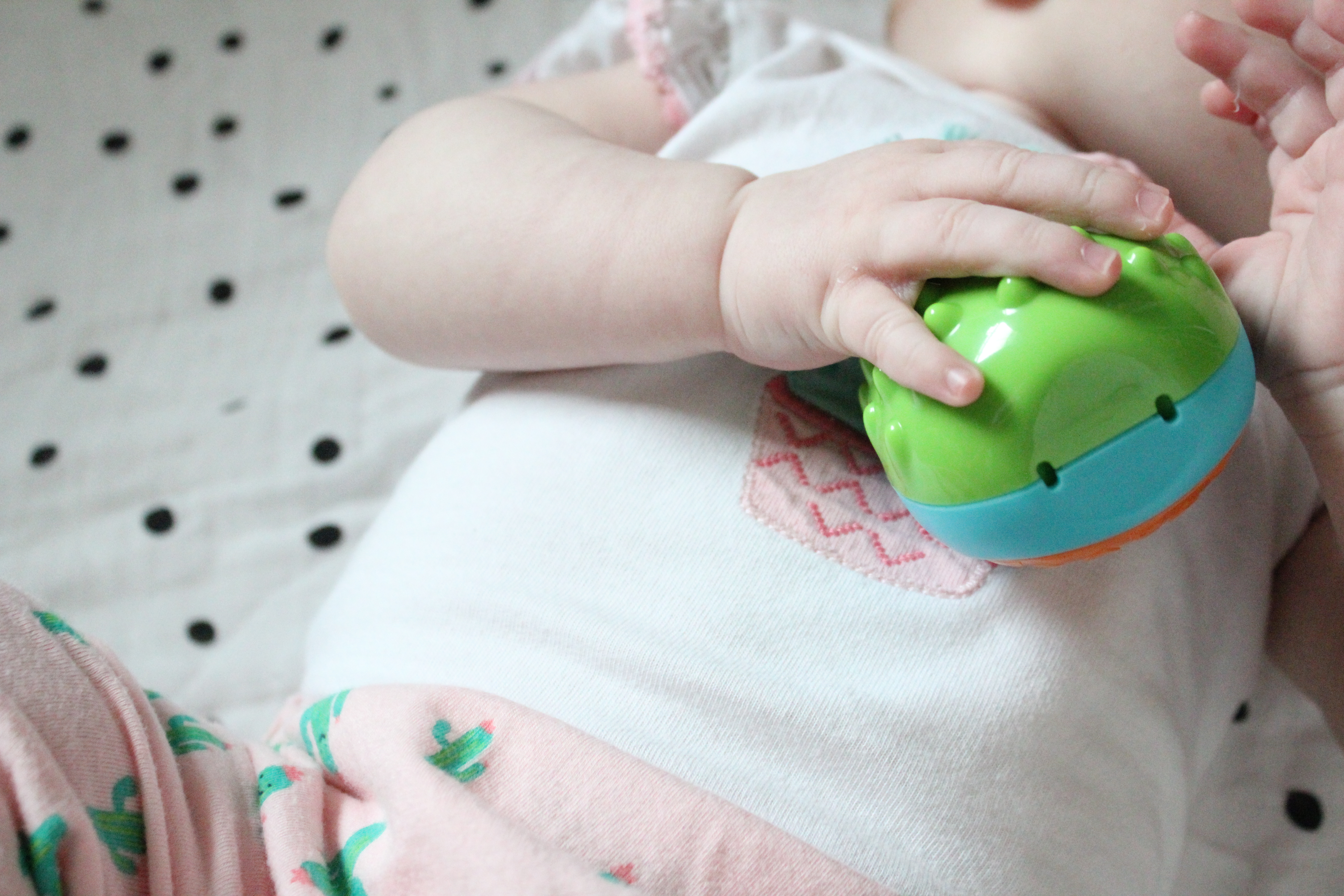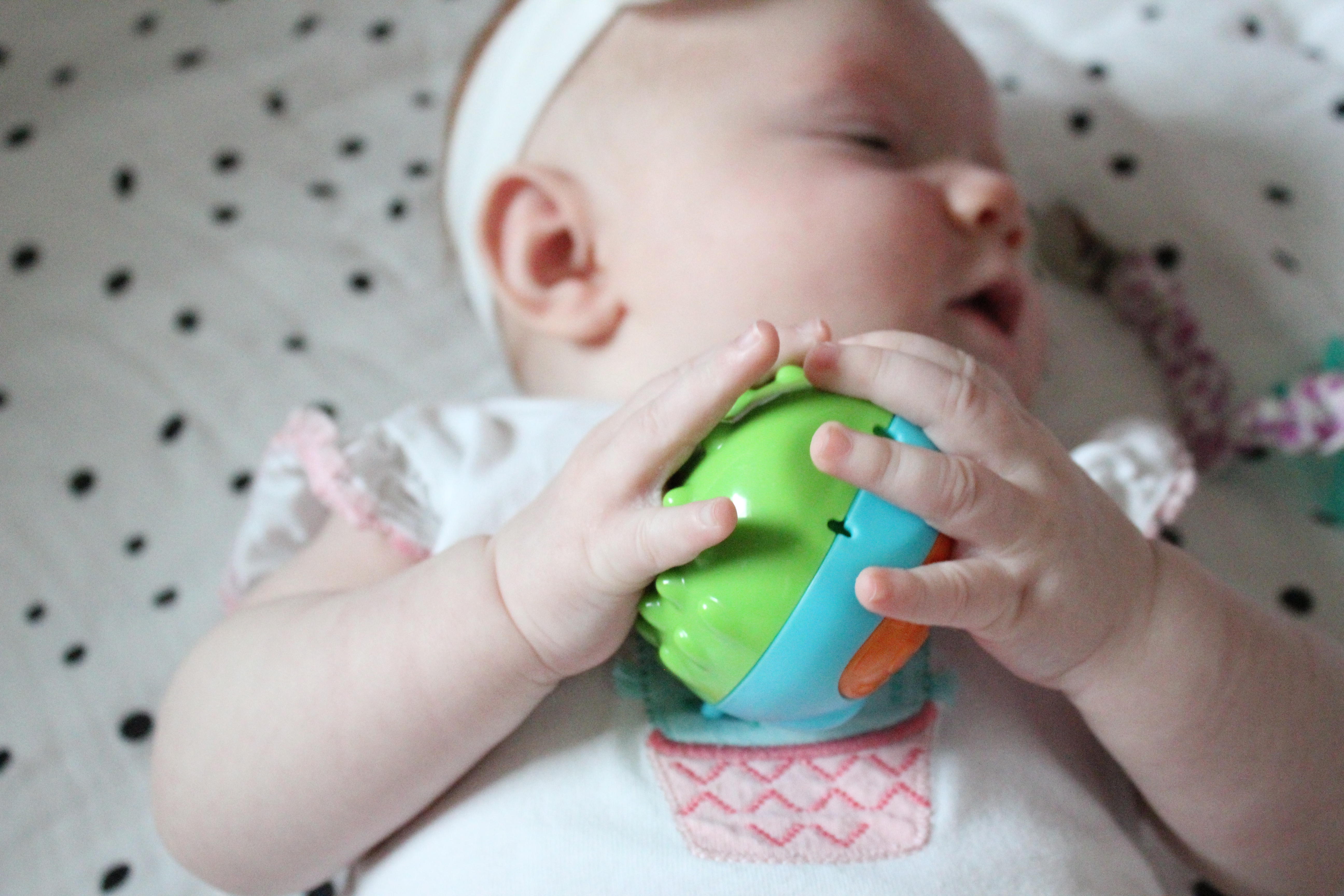 This adorable pom pom basket is from Lorena Canals. It's perfect for holding all of her toys! You can get a similar one here.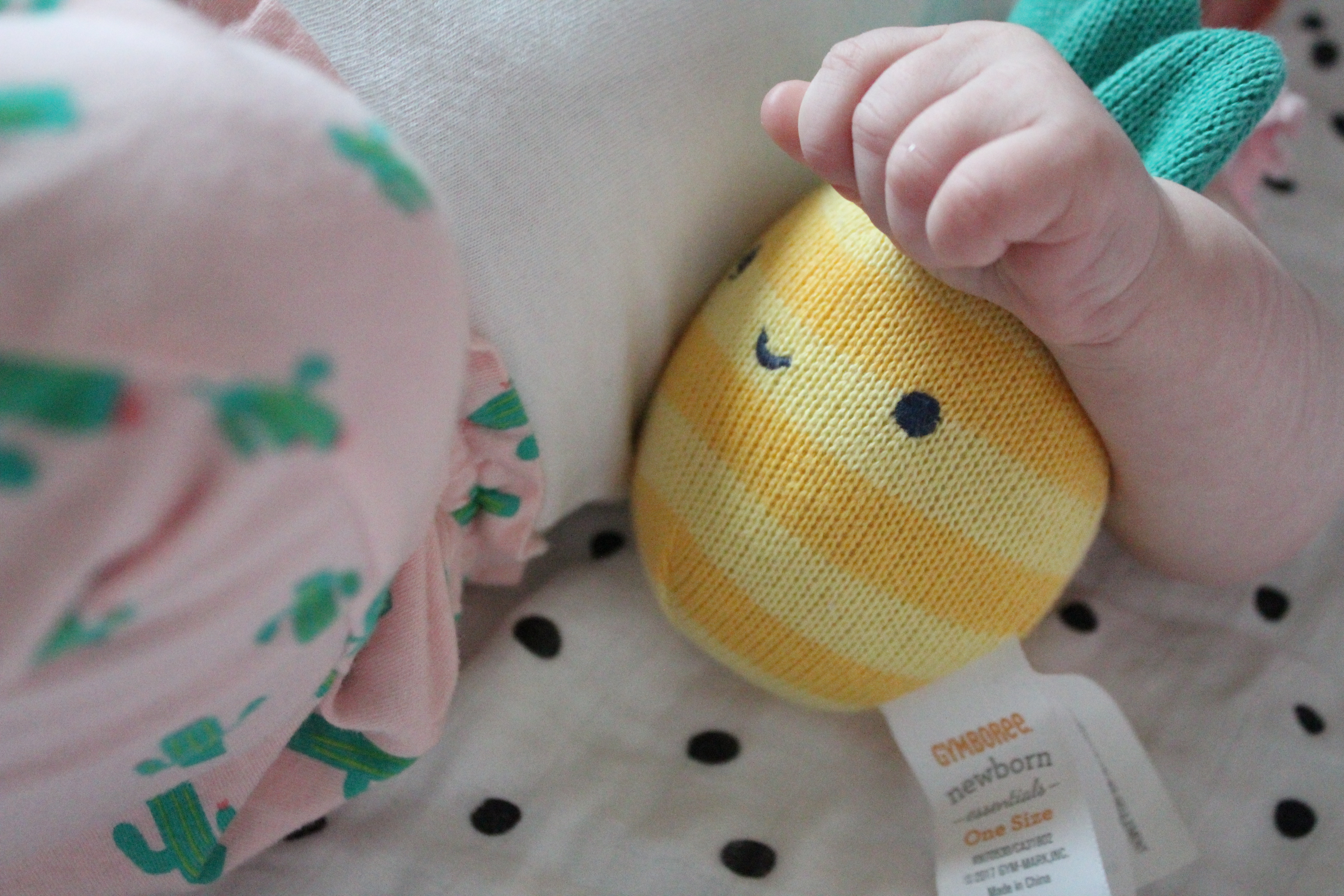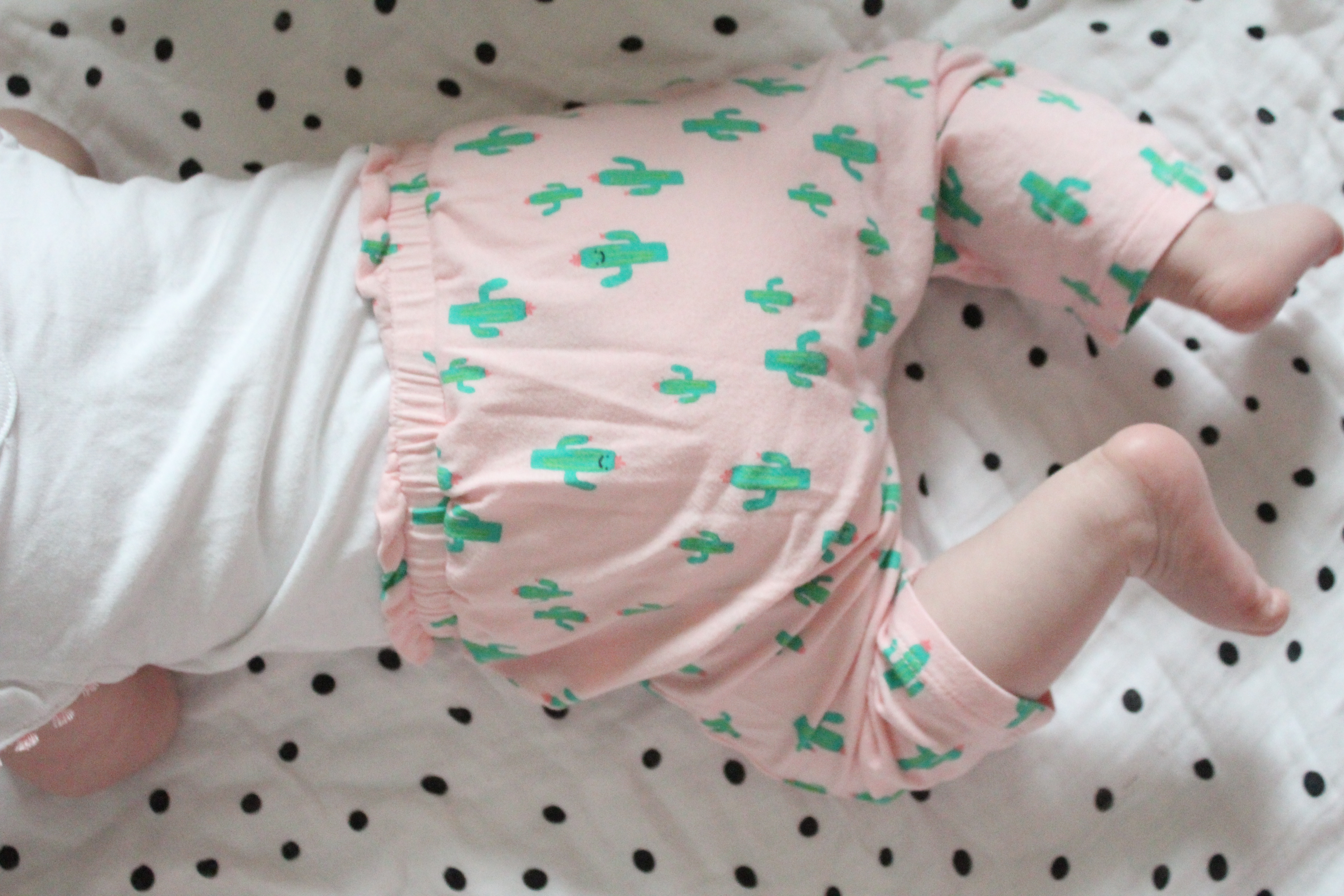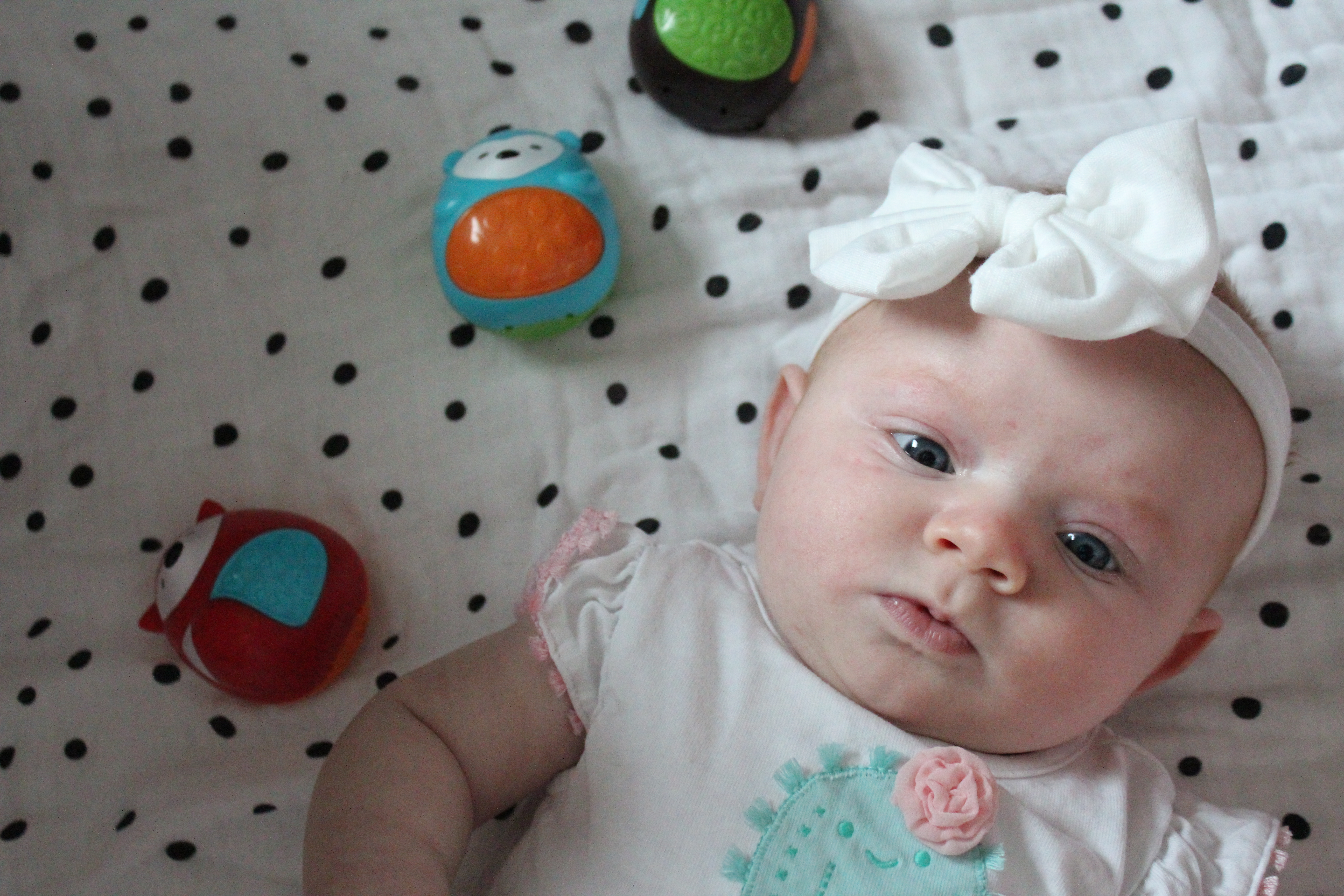 She's really starting to take notice in things that move or squeak. I'm sharing with you some of our favorites!