This post is sponsored by Comforts™ Diapers
This time around Leighton needed formula early on!  A ton of time goes into preparing a bottle! You need to make sure you have the right items to feed your baby.Bottle feeding my babies has been the only way I've ever fed them. So much time goes into feeding your precious ones.
 Items that are essential for feeding
A bottle 

There are so many bottles out there to choose from. One that prevented colic and air bubbles were important to me. The less gas and spit up your baby has the happier they are! When baby is happy so is mommy!

Like bottles the brands for formula are endless. I ended up choosing a completely different brand this time around. My choice was based on it being NON GMO and affordable! When you're baby is exclusively formula fed the price adds up quickly. I didn't want to keep going to the store all the time. Comforts for Baby Infant Formulas are available regular and value sizes for added savings & convenience. I always buy the value size because it lasts longer! ! I love that they are designed with all the vitamins & minerals your baby needs for a healthy first year & beyond. I love that Comforts™ now offers NON-GMO Infant Formulas that are produced using ingredients that have not been genetically engineered. Head here to read more about the brand! Comforts infant formulas can be found exclusively at any Kroger® family of stores!

 Boppy or some type of pillow to prop the baby up: 

I have always used a boppy with every child. It's easier to bottle feed them with.

Bottle brush

You must have a brush if you bottle feed! It makes cleaning them so much easier!

Bottle soap

I do not like the bottles smelling of a certain fragrance when I clean them. I use a fragrance-free soap!

Drying rack

You will need a place to dry all of those bottles! I don't like putting them all over my kitchen counter so I made a little space to dry them.

Burp cloth

I cannot stand when the milk gets under their neck! I always put the burp cloth under her neck while I am feeding her.

Formula dispenser

When you're out running errands this is one thing you will need! I feel like I am always feeding L a bottle when we go to a store. You'll need a dispenser to store the formula!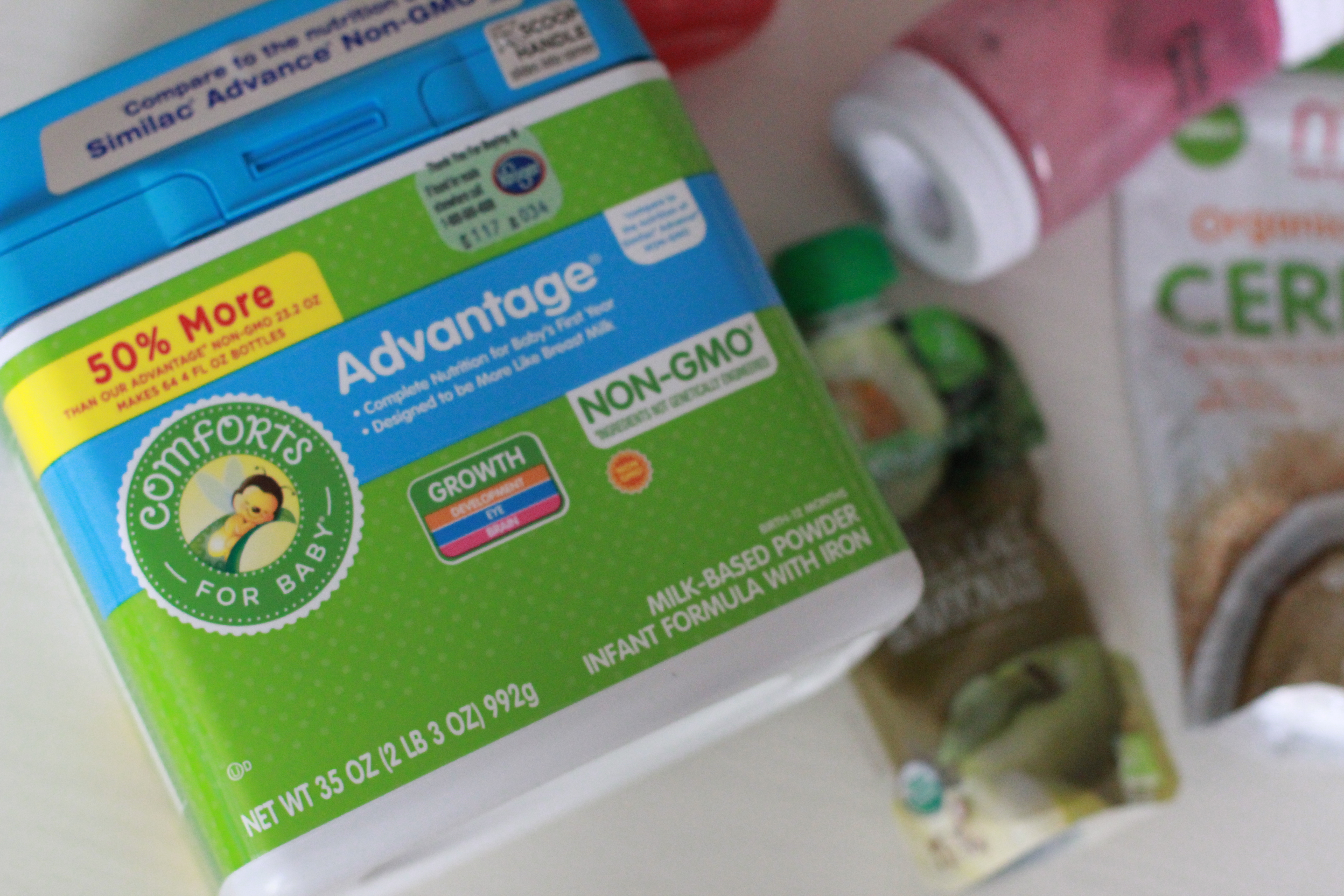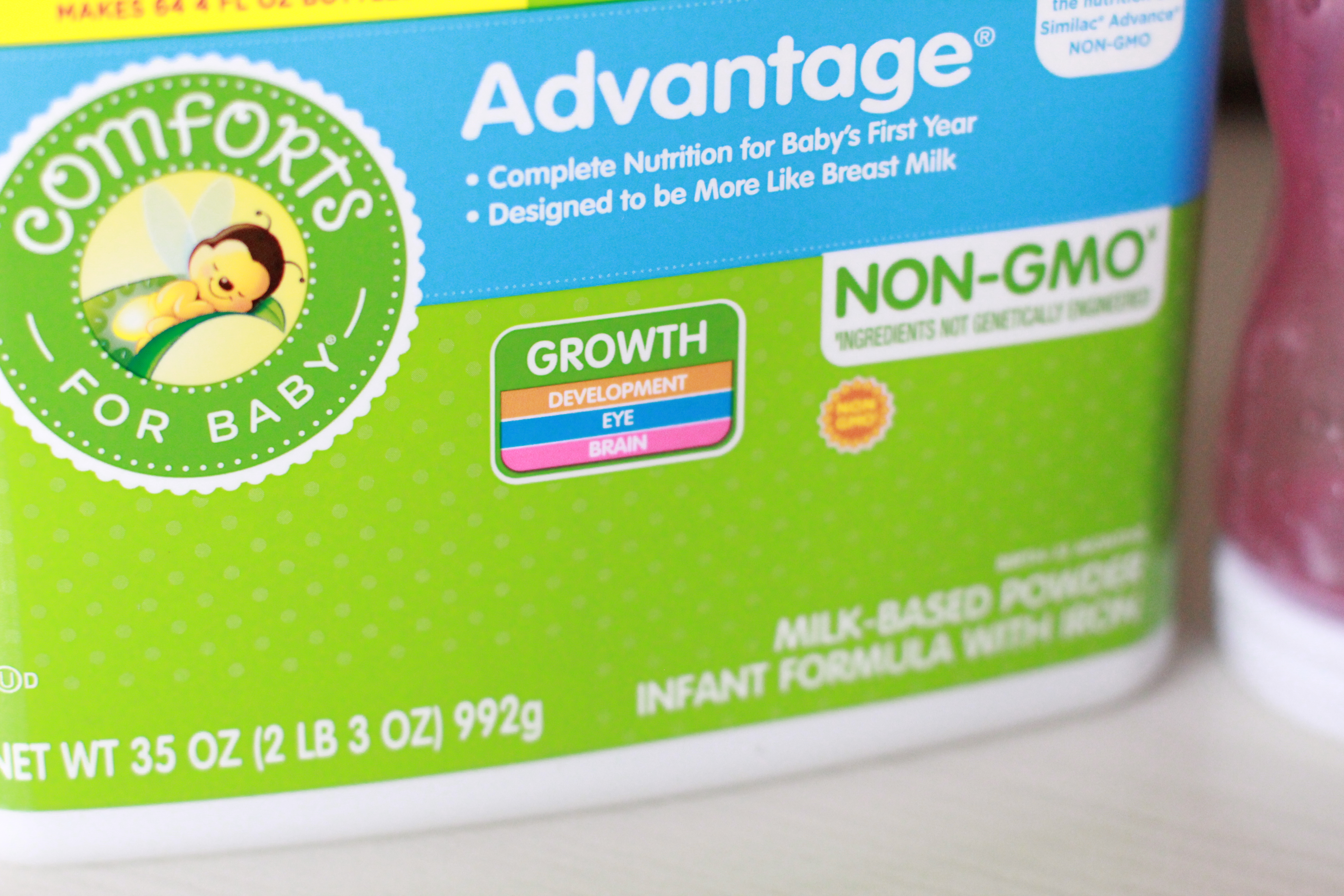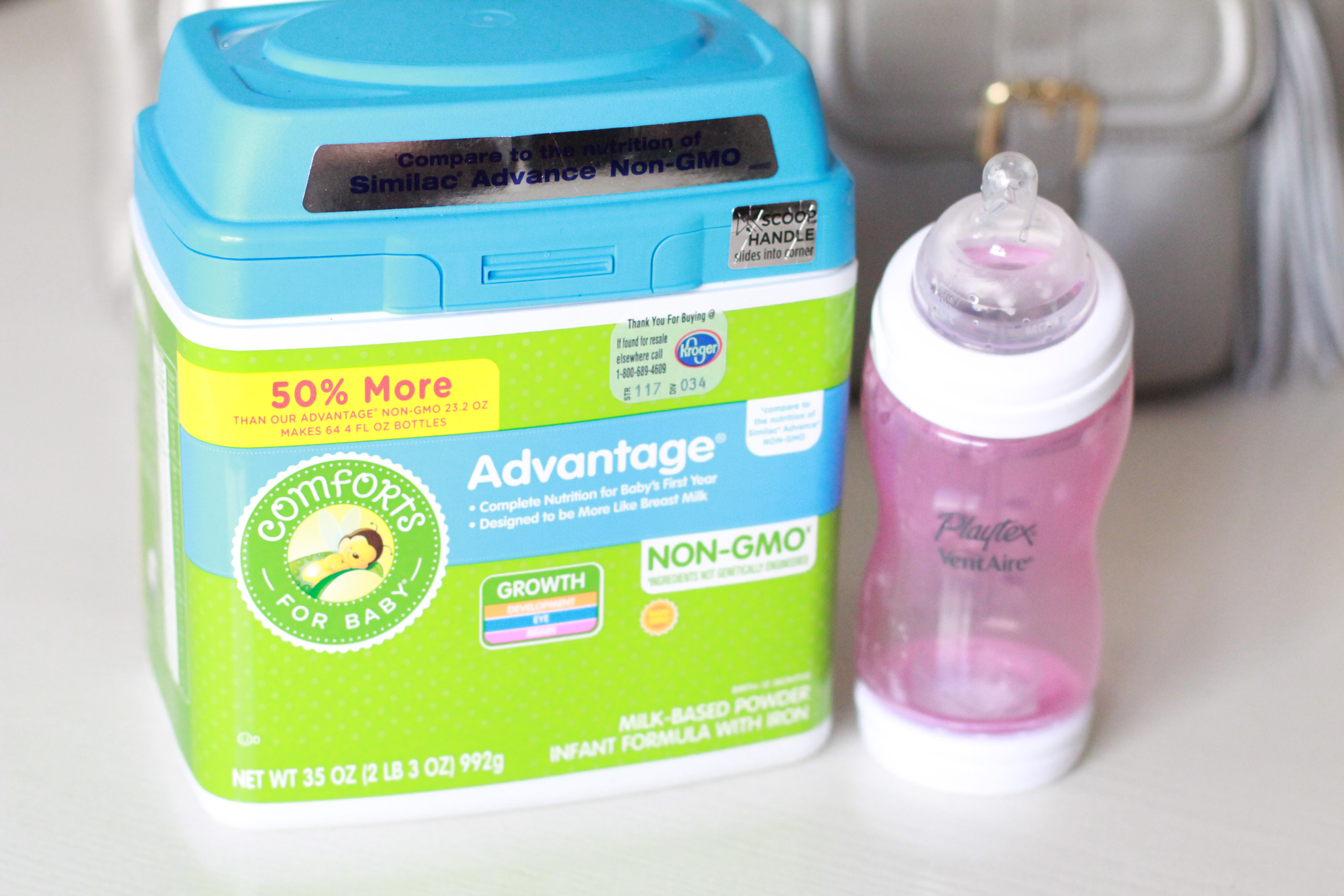 Remember to head to your nearest Kroger® family store to purchase this formula. I always stock up and buy two at a time! Are there any other bottle feeding essentials I left out?
Thanks for reading!