#SQUADDOESNAPA
A huge thank you to River Terrace Inn, Live Fire Oxbow, Napa Valley Wine Train, Raymond Vineyard, Bounty Hunter, and Silverado Resort and Spa!
This post contains affiliate links.
A few months ago Jerod and I were able to take an amazing trip to Napa Valley, California! I had never been to the wine country nor did I have a desire to up until this past year. I really didn't like wine too much. I despised red wine and only drank the real fruity kinds. My friends were hyping up this Napa trip like it was going to be tight. Of course, I had to come in fear of missing out on epic memories. All of the husbands were coming and when Jerod agreed to go I started planning right away!
So not only was I getting to spend a few days with my best friends but Jerod and I were also celebrating our 9th wedding anniversary! We went to San Fran after Napa to celebrate!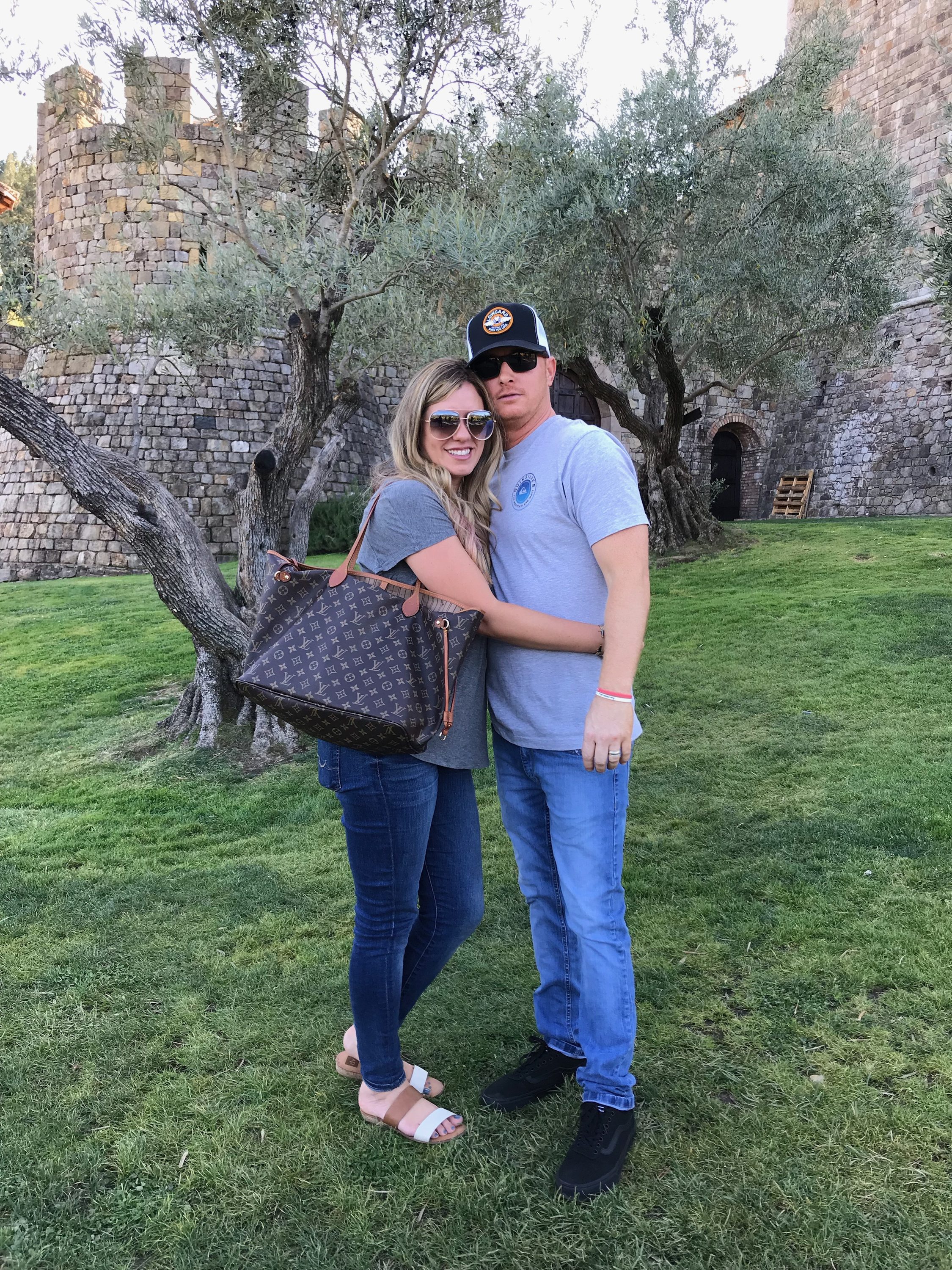 My sandals I wore almost everywhere!
I am so lucky I found such an amazing group of friends like these girls! We all met through blogging and have grown so close the last few years. These girls are Meg, Ashlie, Katie, and Bethanie! Make sure you are following them!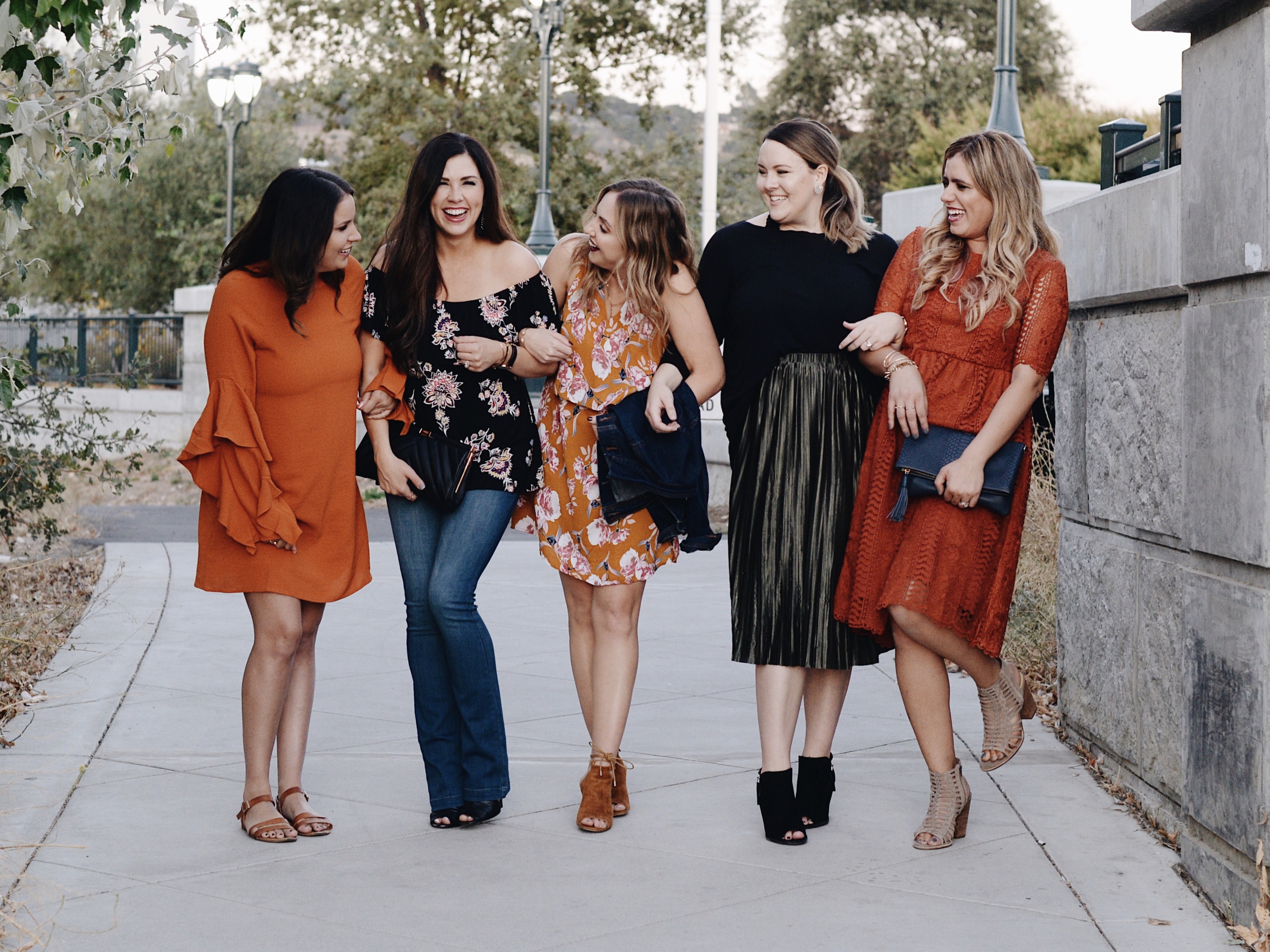 Dress is from Ruthie Grace Boutique  & Clutch is from Gigi New York
When you are planning any trip you need to book your hotel first! Once we established where we were staying we booked our flights, got our rental car, got new clothes, and then started to plan our itinerary!
I would definitely check out VisitNapaValley.com before booking your trip! They really helped us!
You must have a good nights rest! This hotel was gorgeous and right off the river. We were greeting immediately with champagne and chocolate covered strawberries! Our hotel was 5 minutes from everything! The room was amazing. The bathroom opened up to the bedroom. The bed was super soft, and there was even a fireplace that made it even more cozier! We got to stay in a newly renovated room which was awesome! The service was great! I highly recommend staying at this location when you come to visit Napa!! It was really nice to get to sleep in!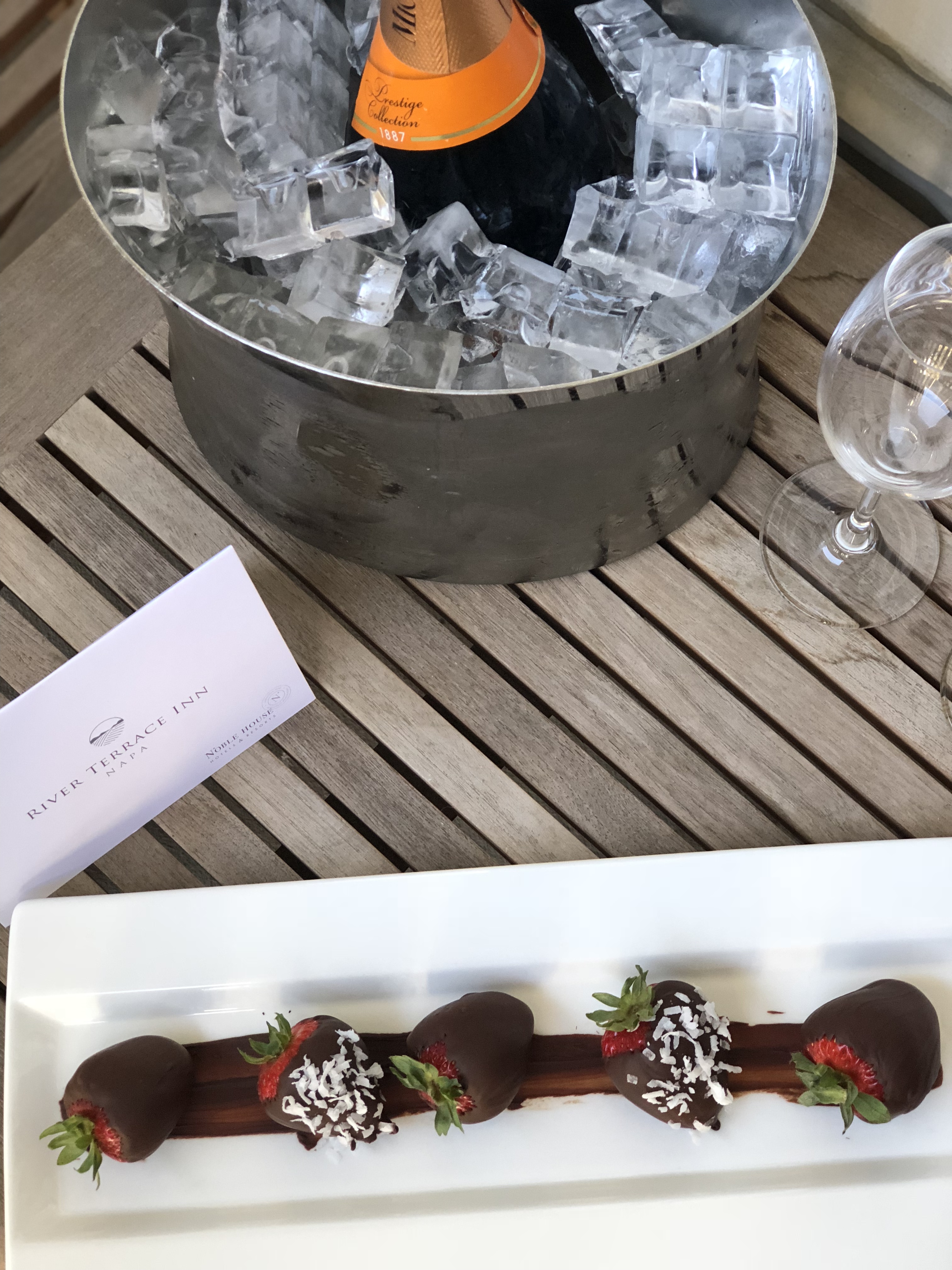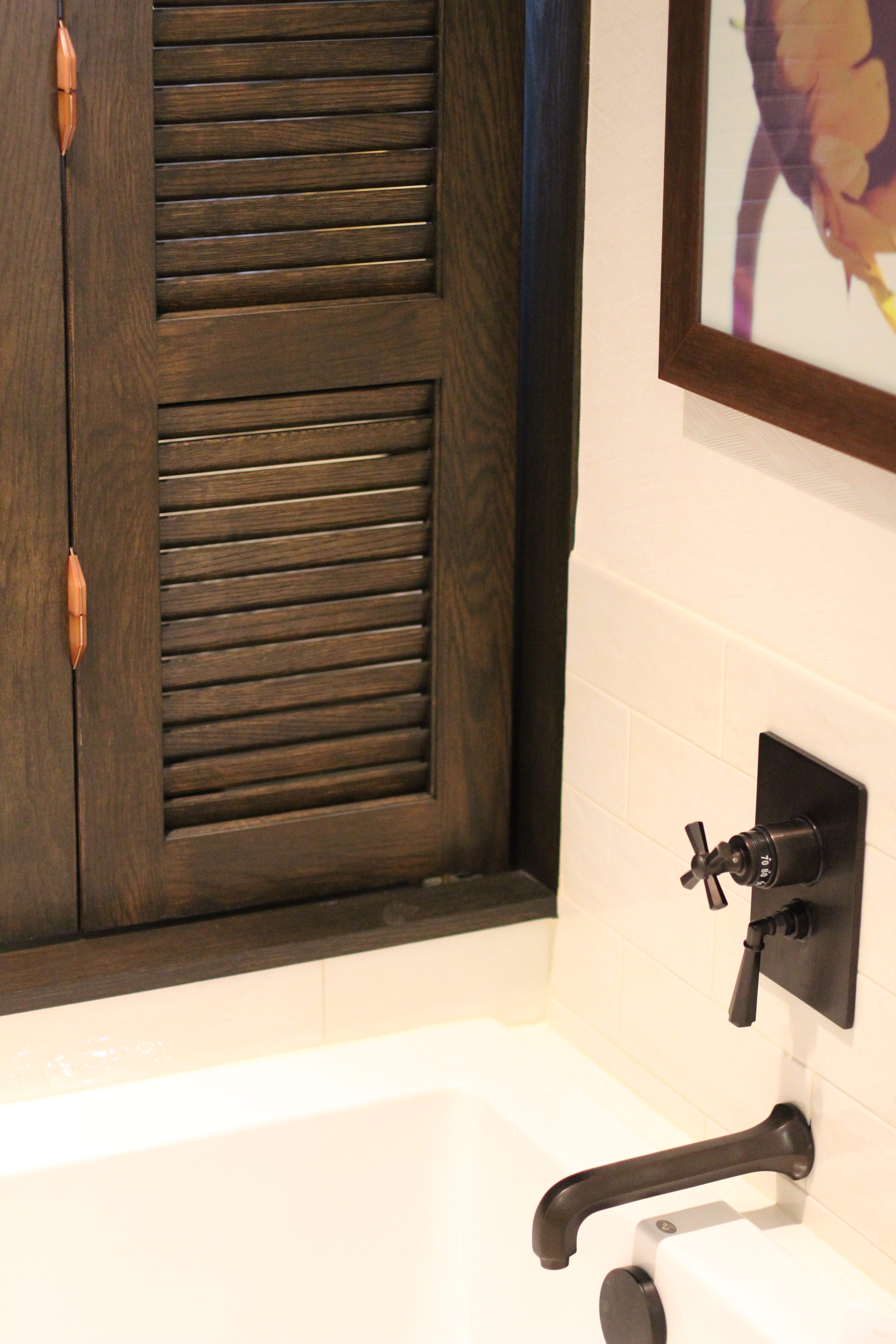 These shutters opened up to the bedroom and you were able to have a beautiful, scenic view while taking a bath!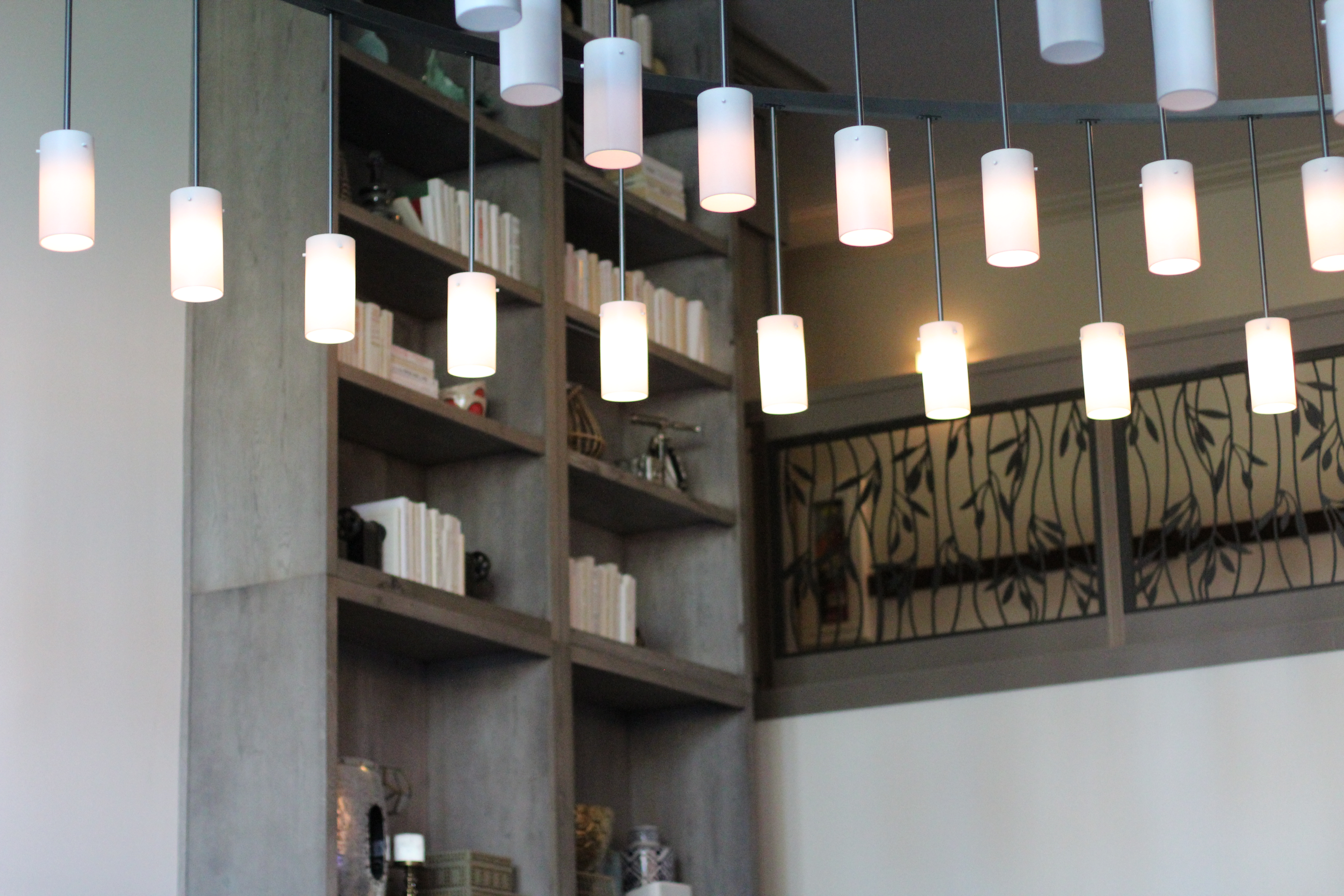 The bar/ lobby area was gorgeous! The river was right next to the bar. I loved this hotel so much!
You MUST go on the train!  This was probably my favorite thing we did while in Napa! You take a bus to a winery, Raymond Vineyards. It was amazing! This was the only winery we bought wine from to take home! Then you get on a train and an amazing meal while sipping wine. This train takes you through town. It was so much fun! You must do this!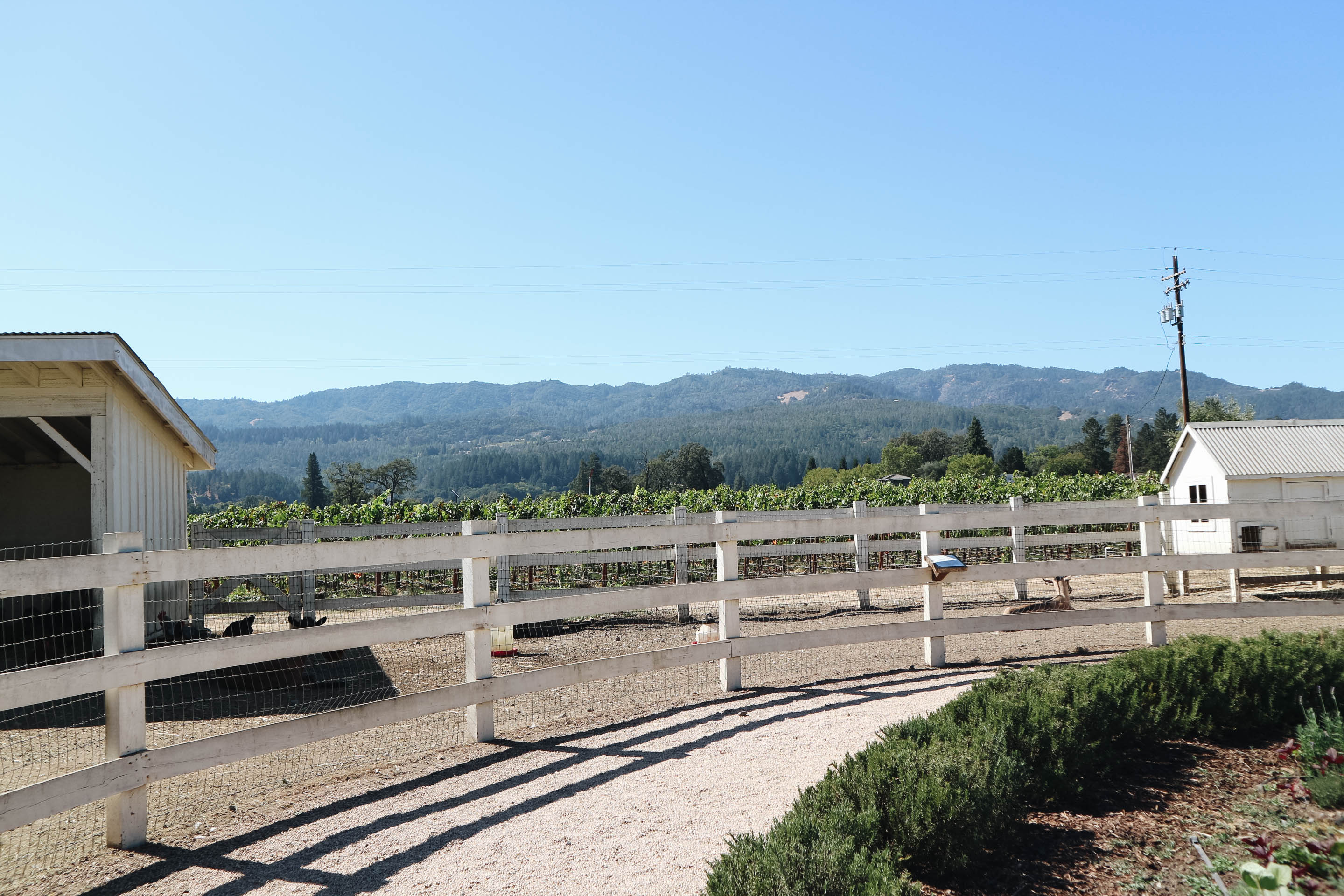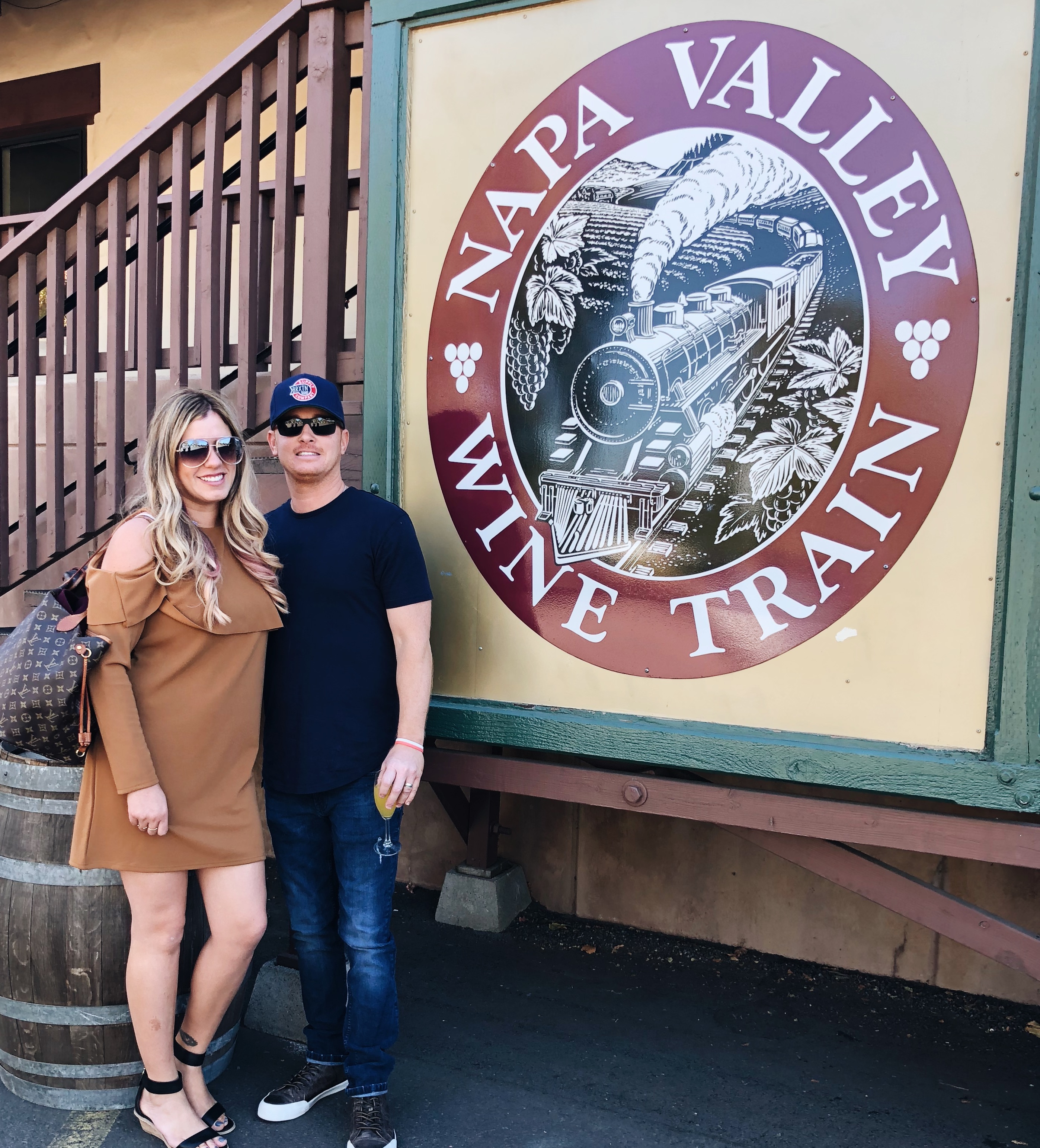 Dress is from Sweetest Stitch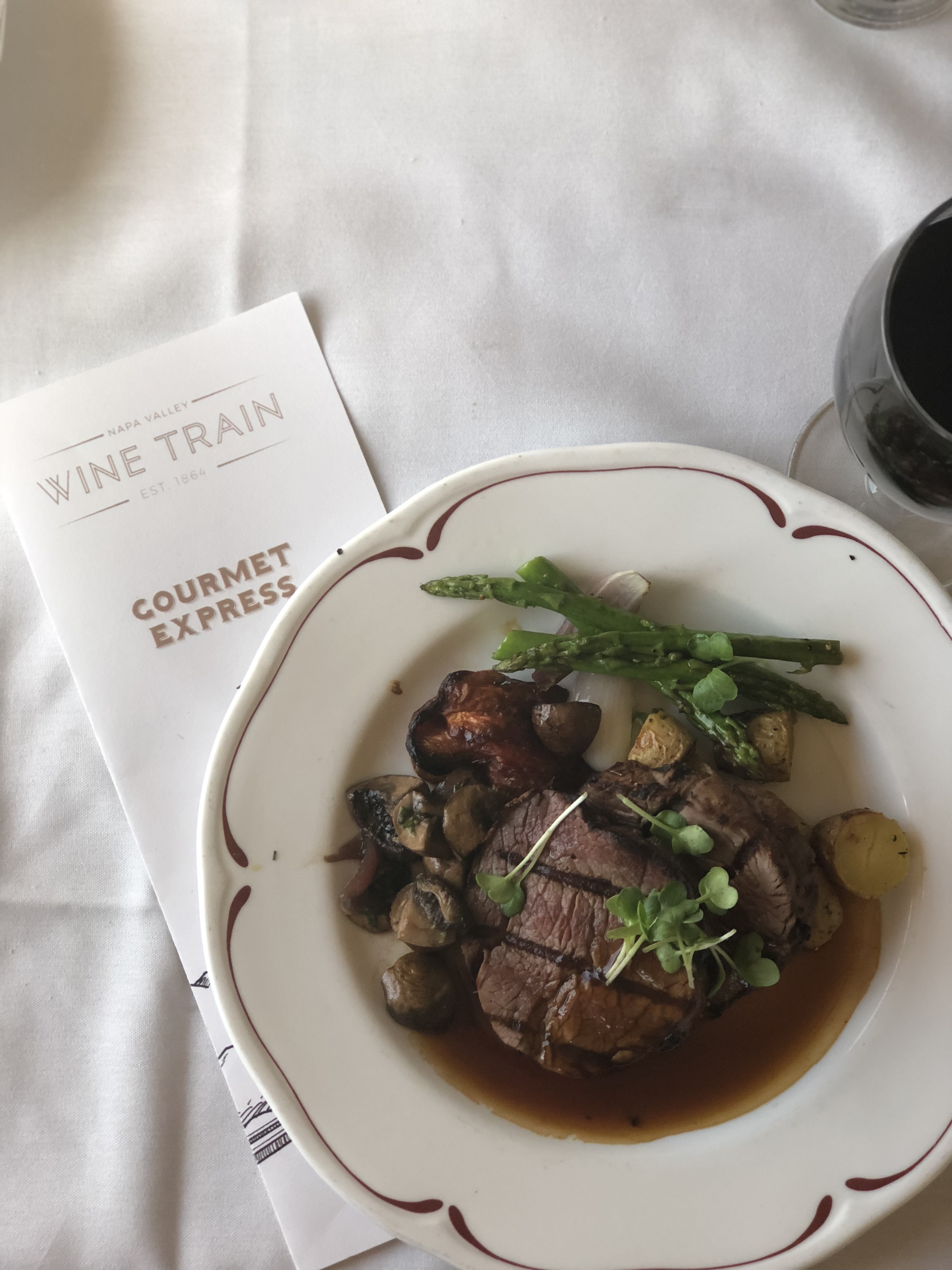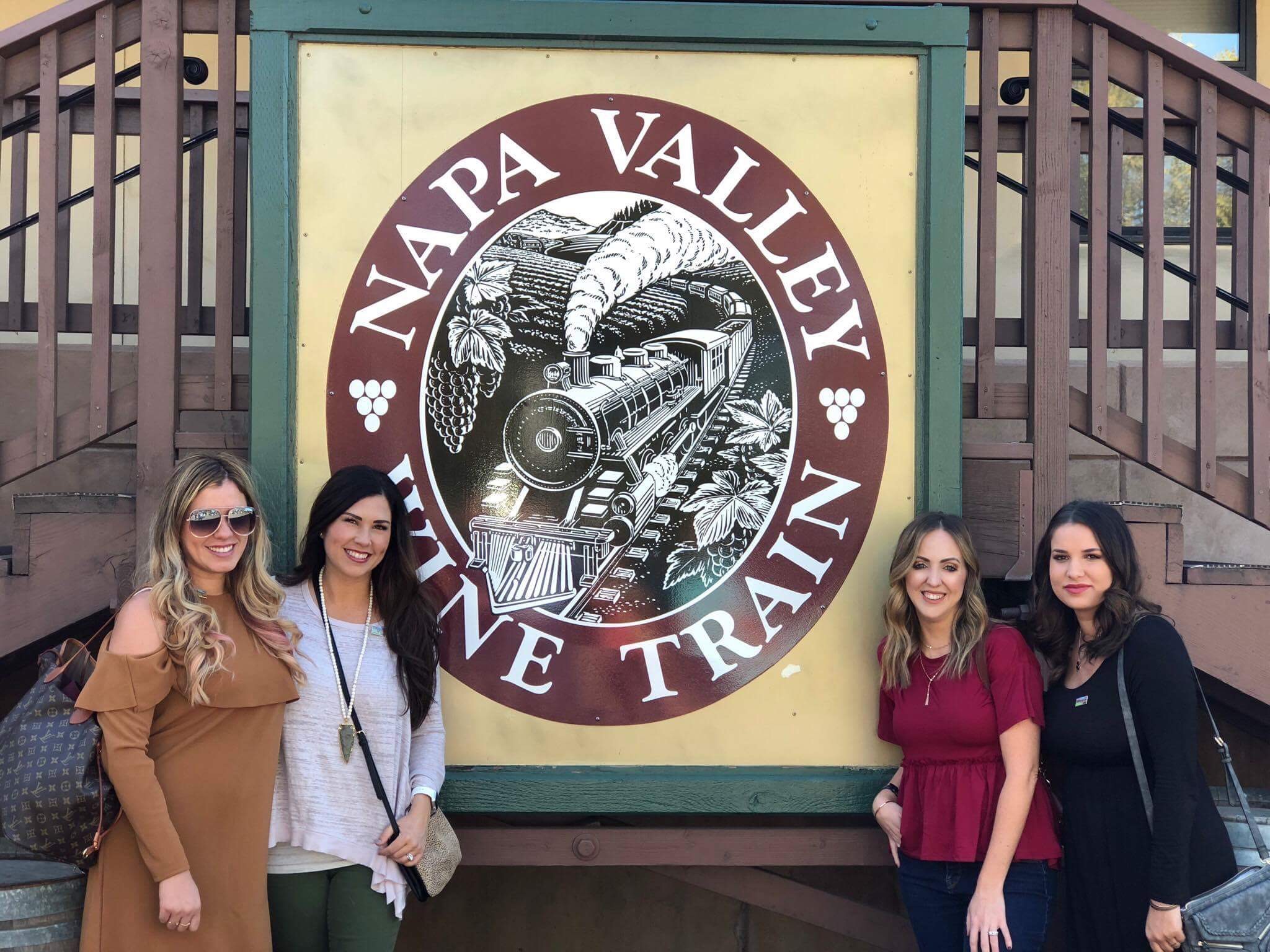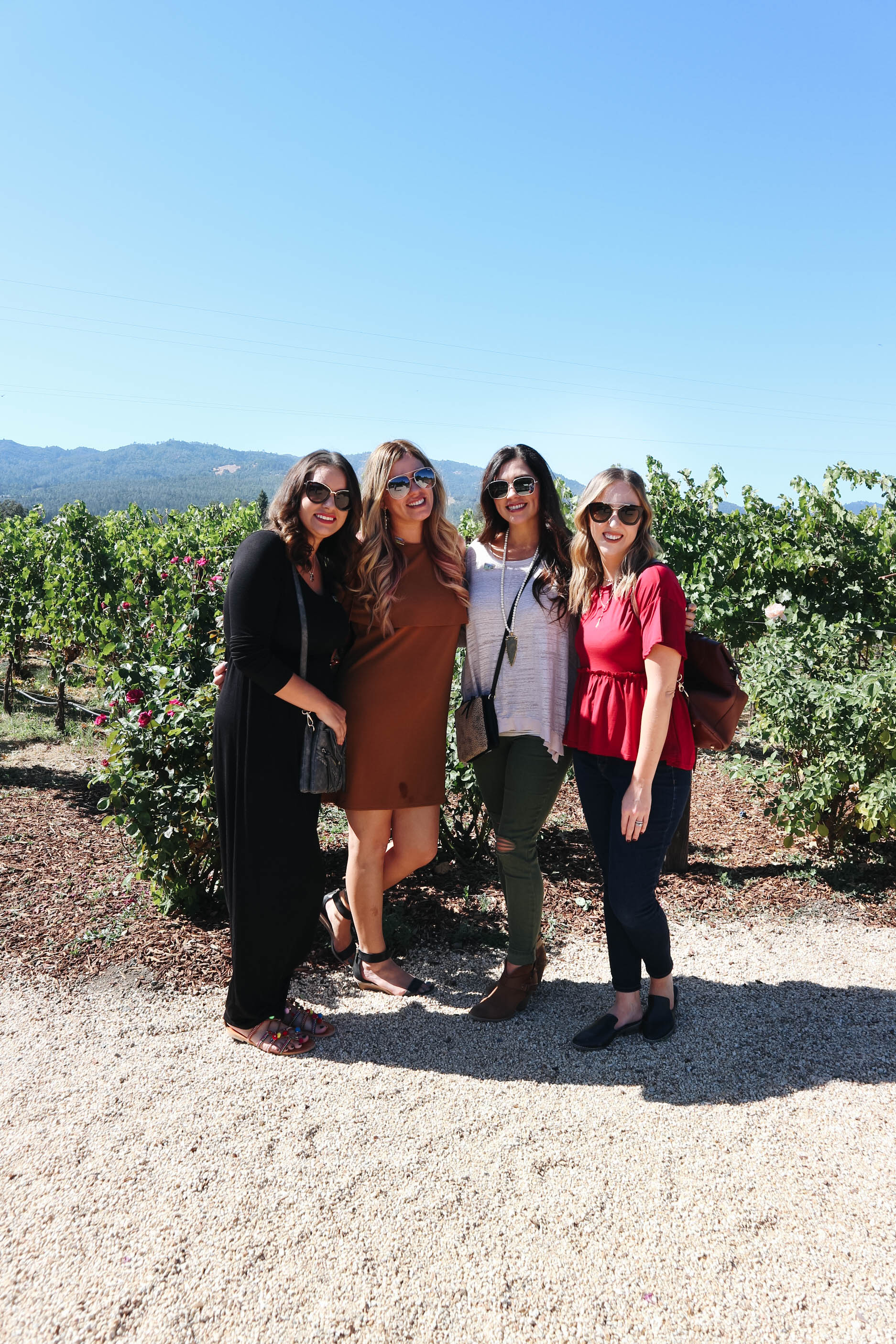 Ashlie threw grapes on my dress. Real cool.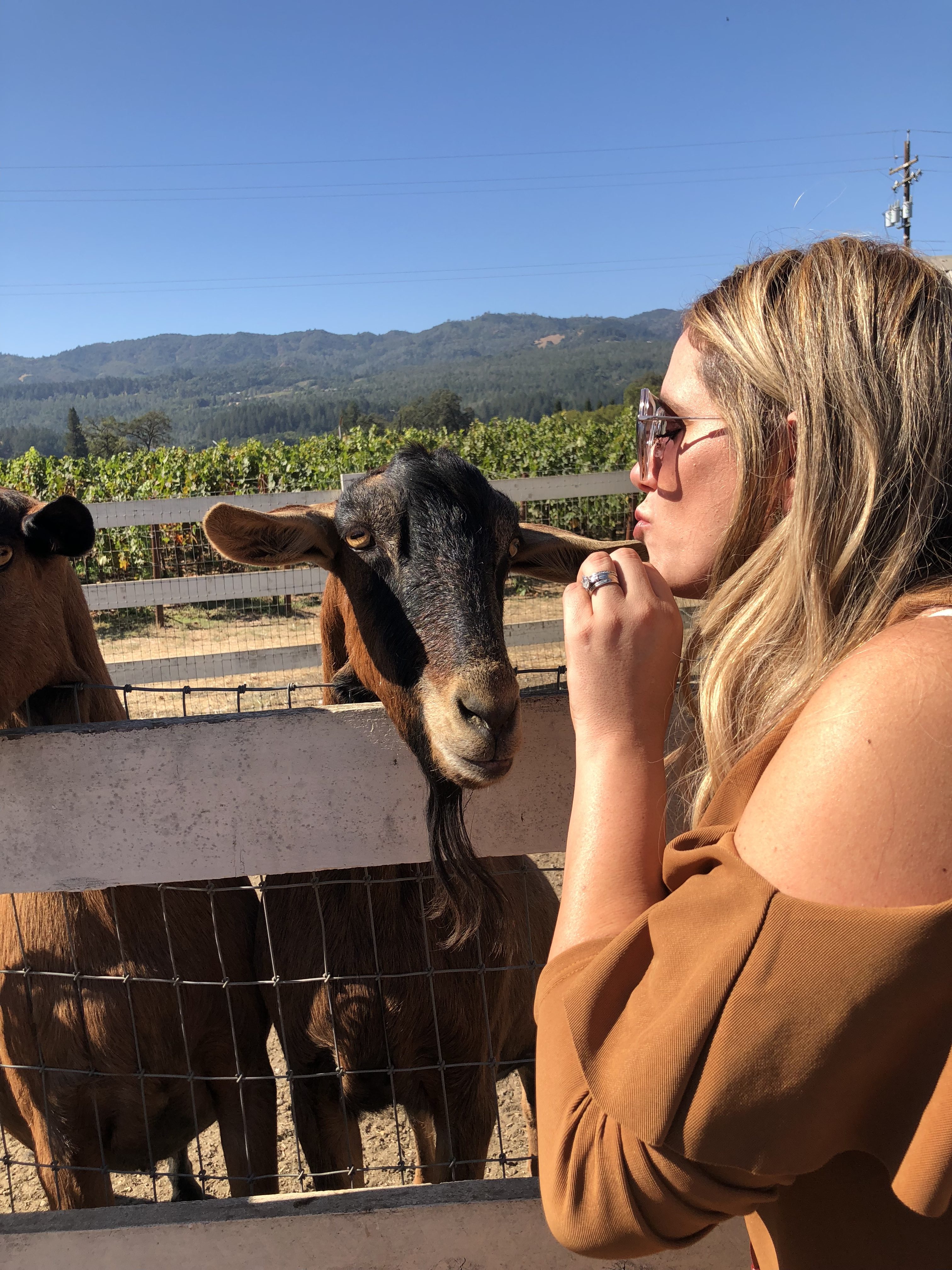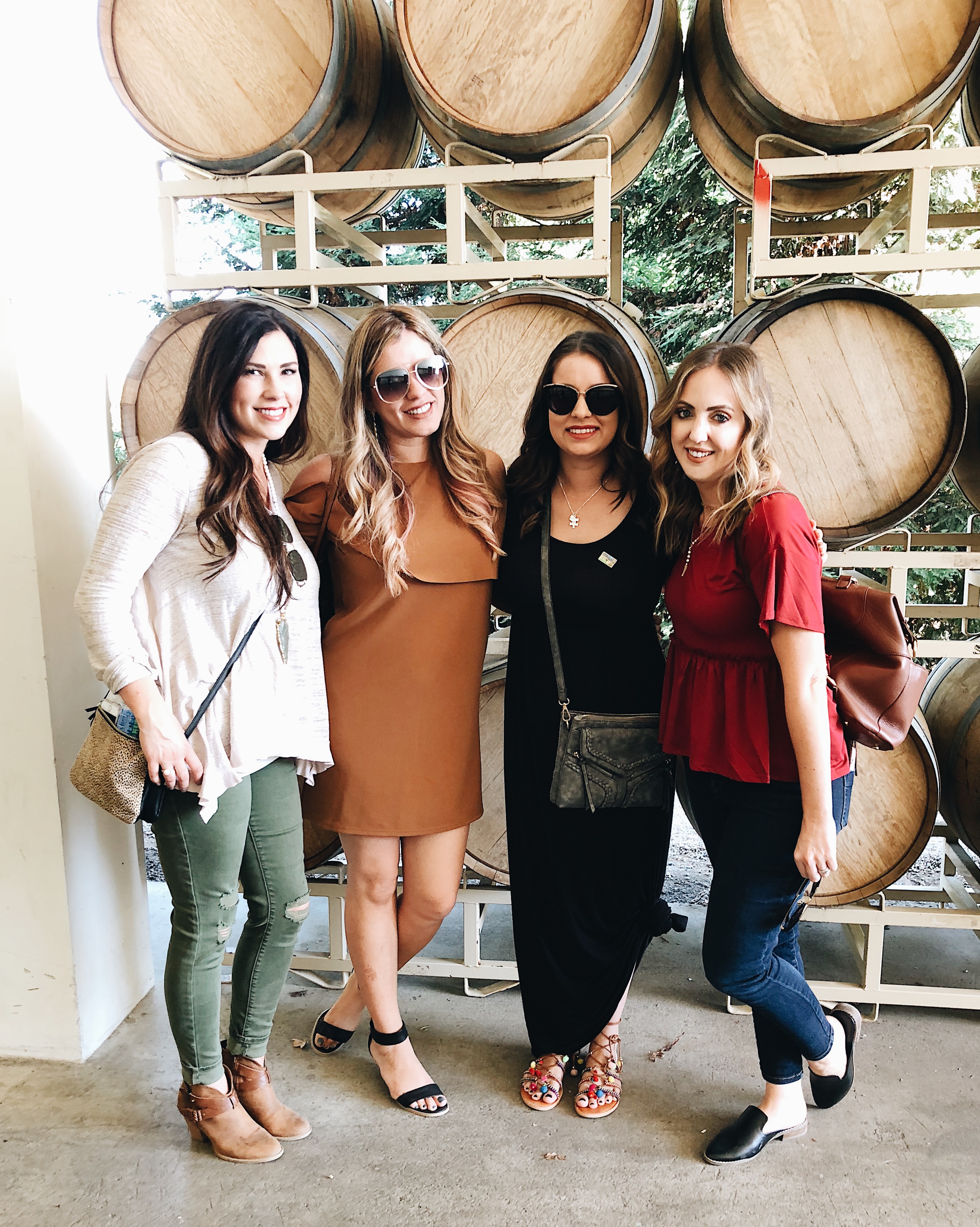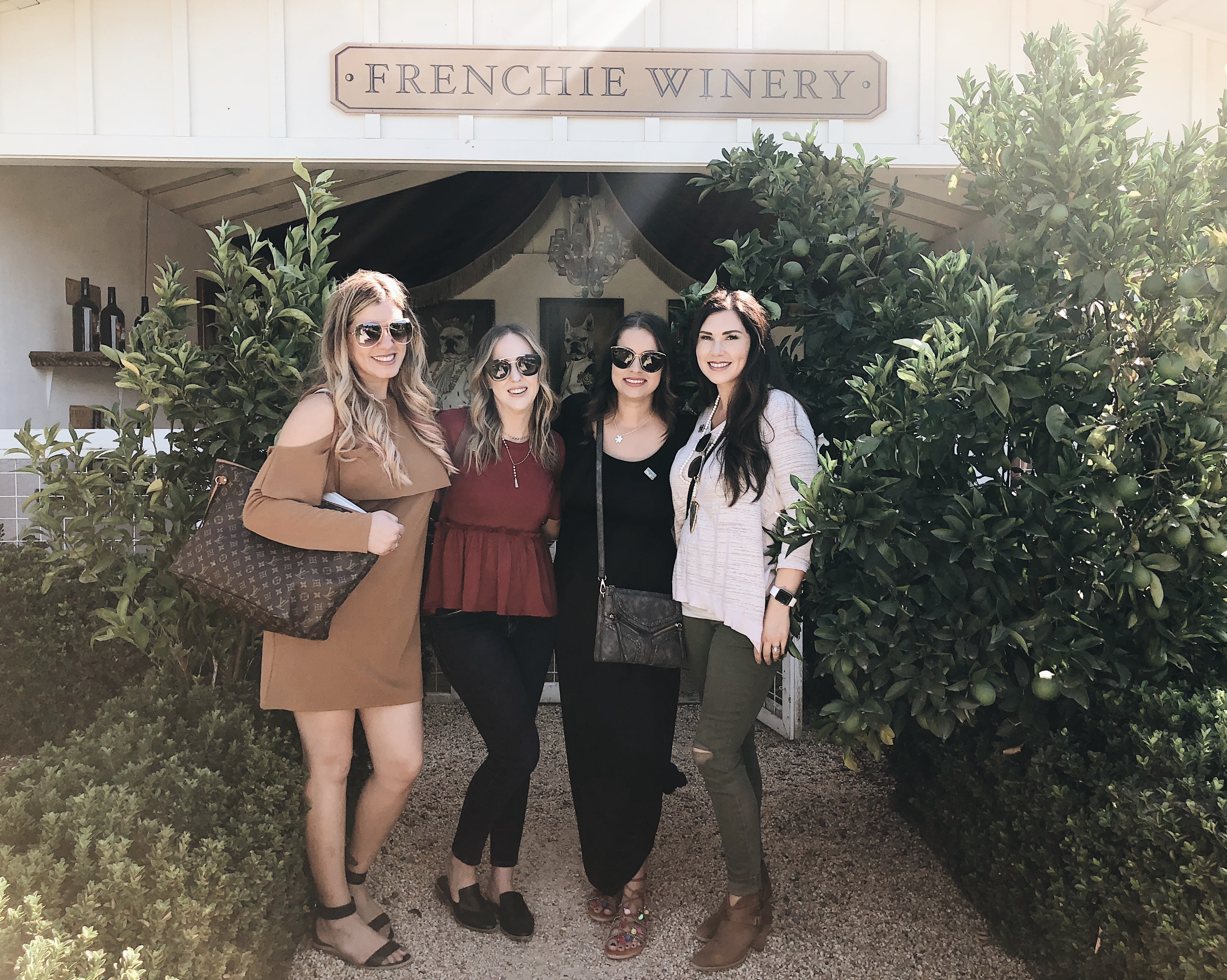 You must eat here! This awesome restaurant was located in such a cute little area called Oxbow Market. The food was literally incredible! The pizzas were so delicious! The menu is full of amazing things! The salad below was phenomenal! It was topped with apple slices! The Oxbow Market is such a fun place to find all kinds of things from meats to jewelry!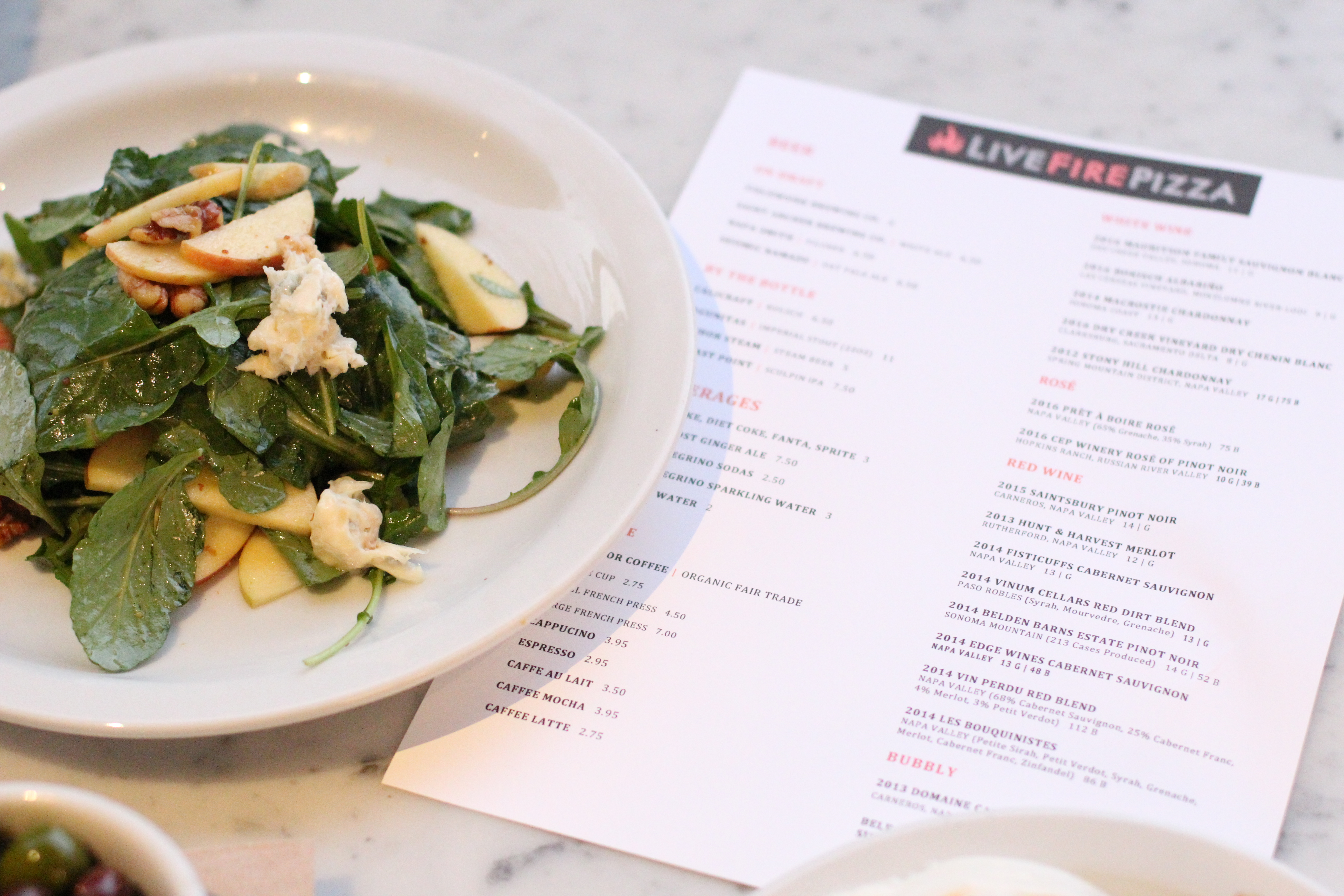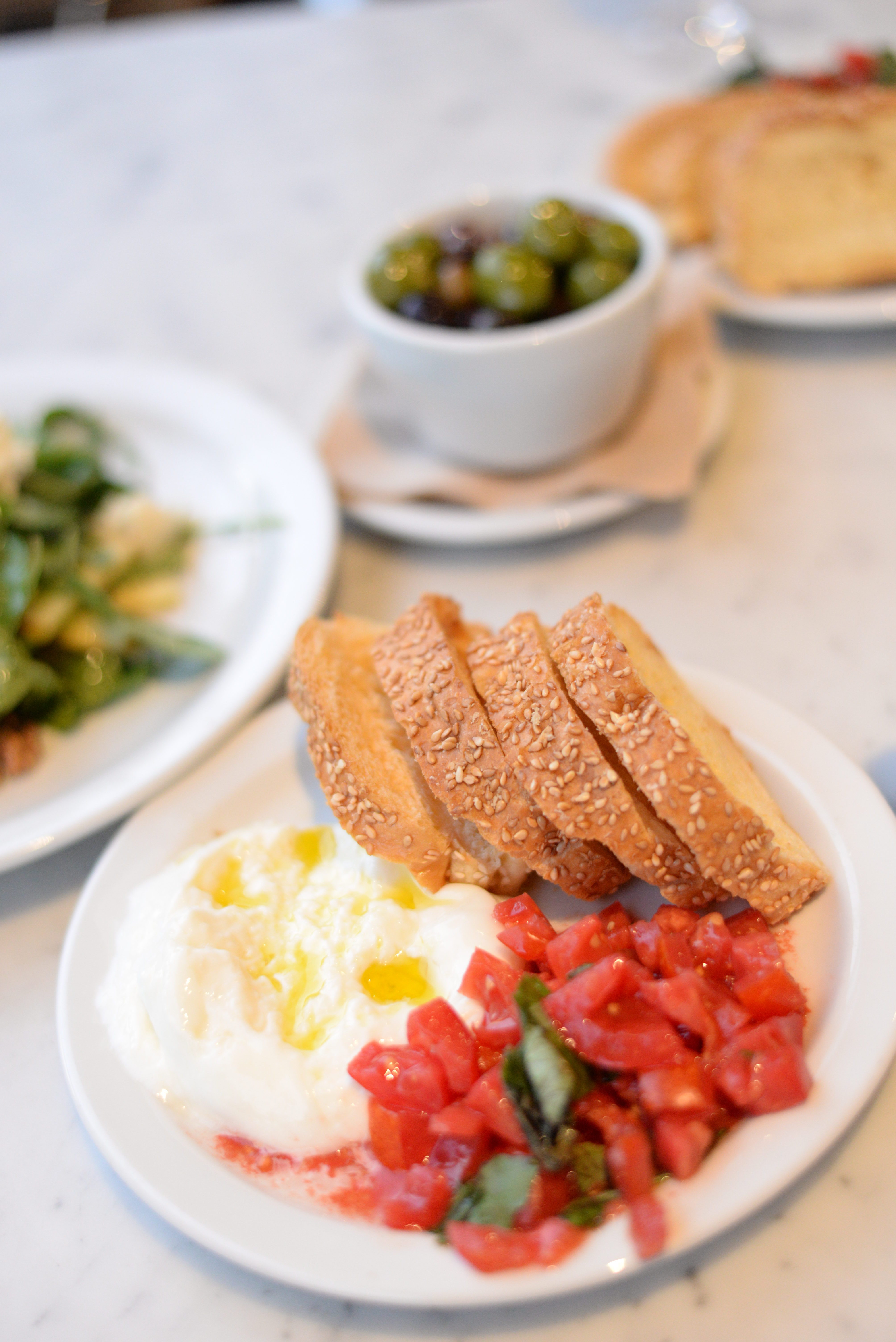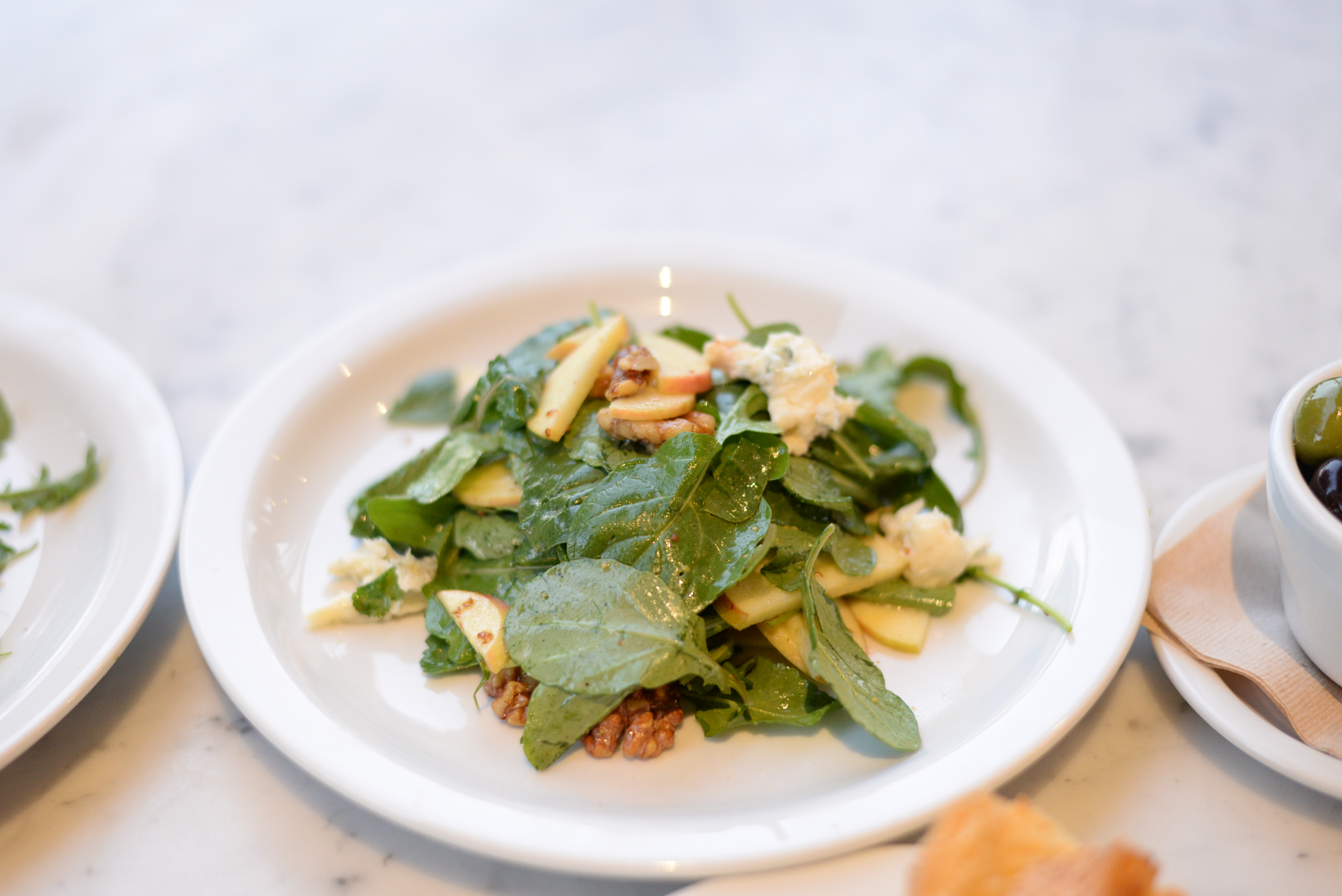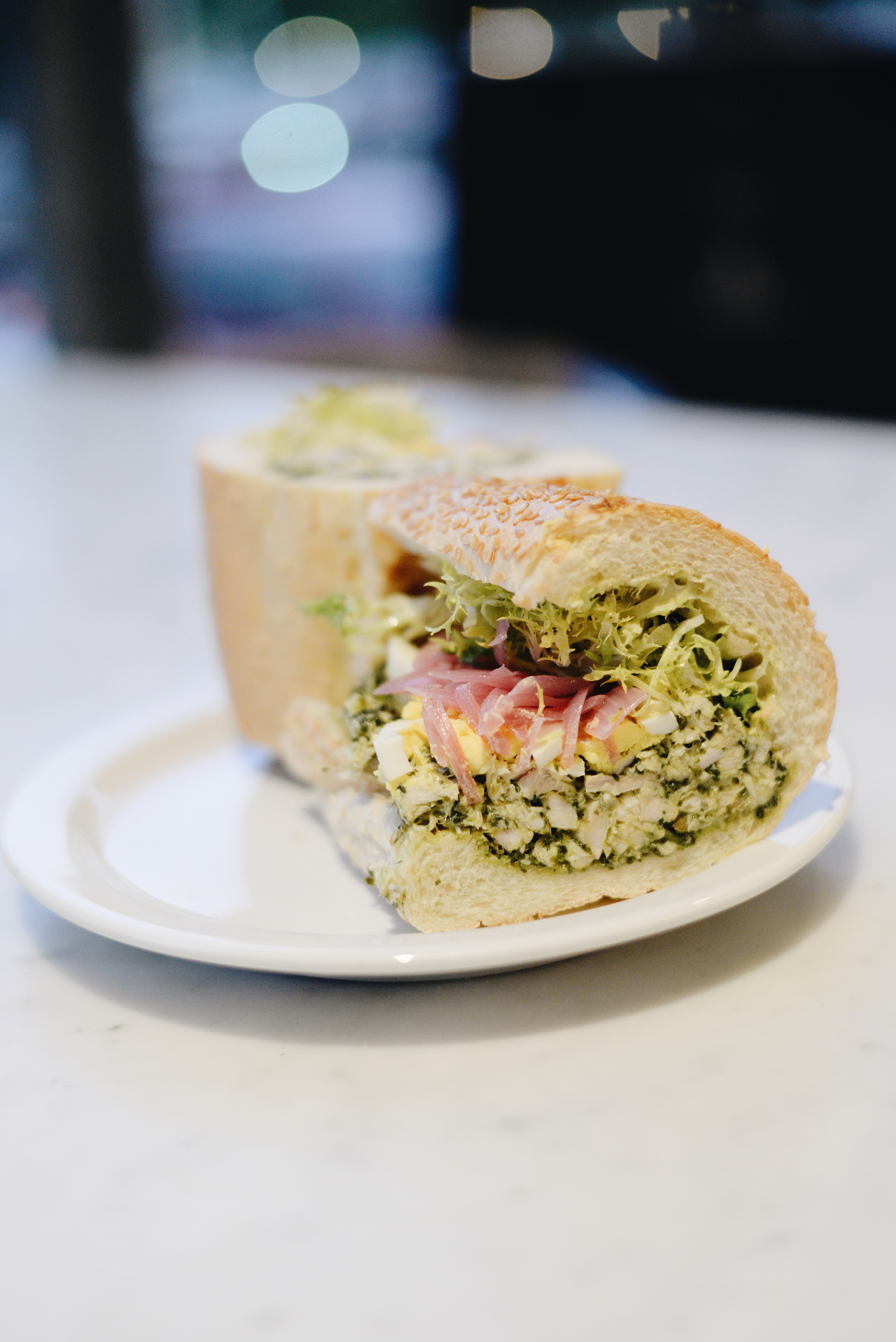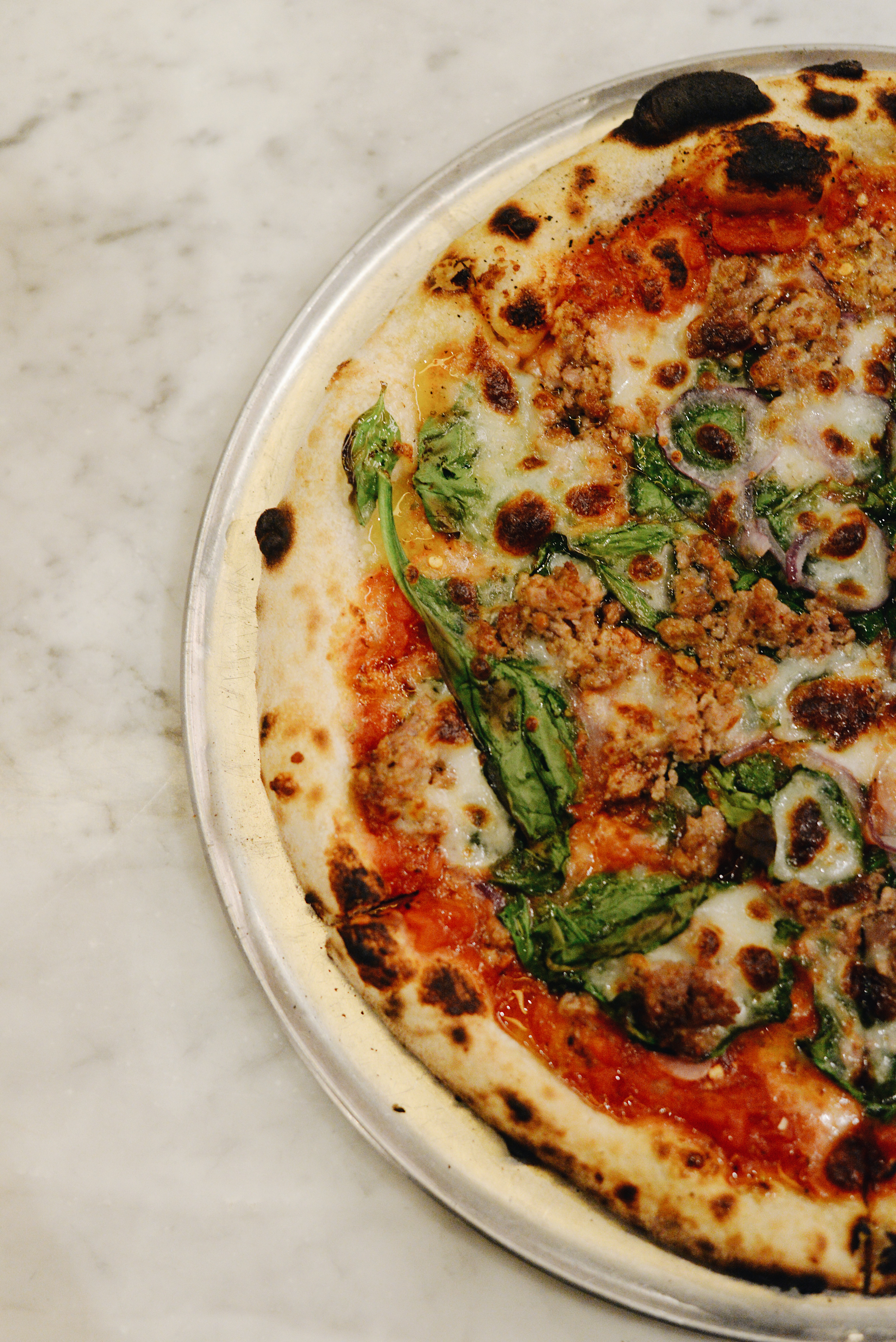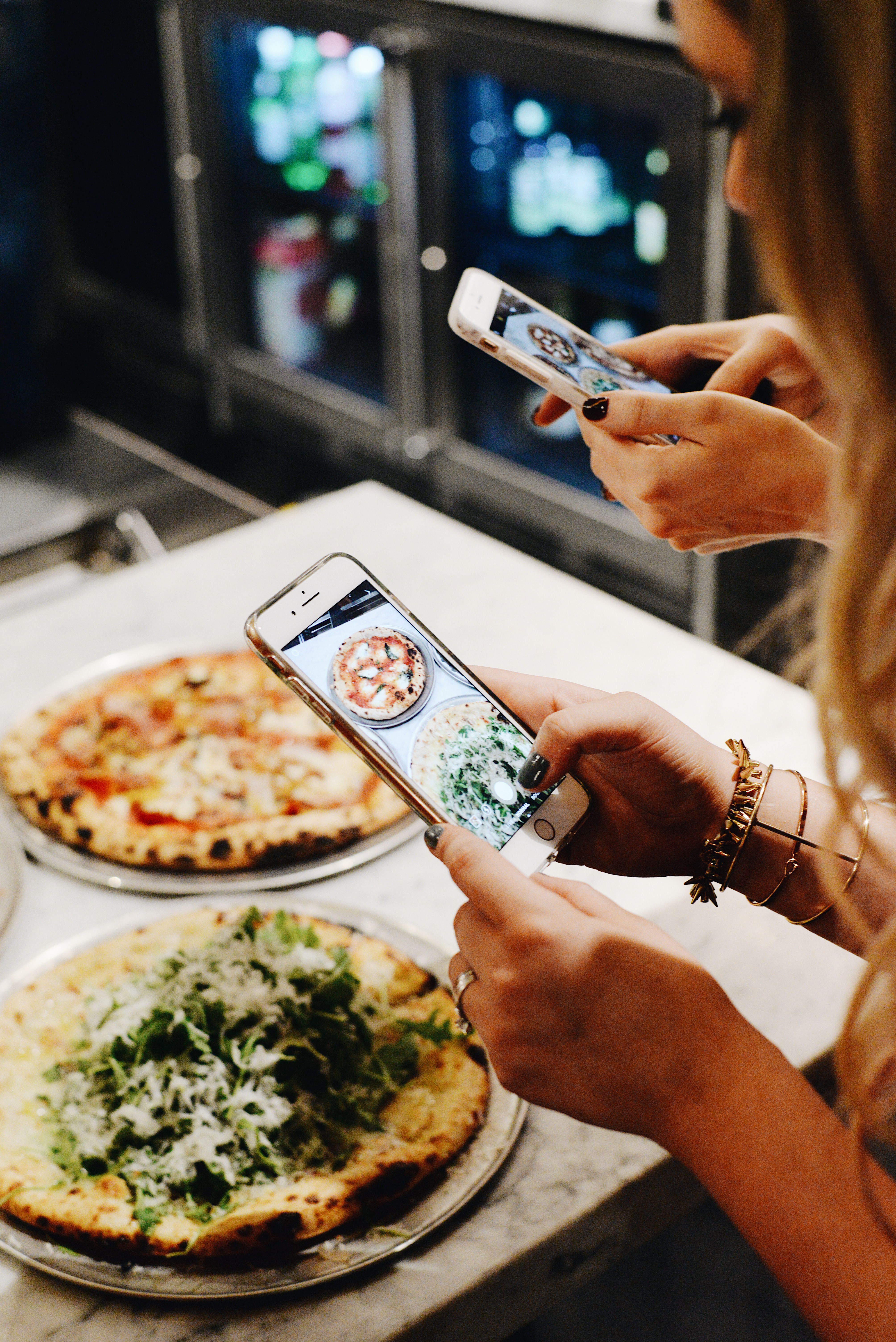 After we hung out at Mallory's, she is one of Katie's friends. It was a fun night of wine, laughter, and deep conversations!
You must try this little restaurant and wine bar was really cool. I had never been to a wine bar before and the food here did not disappoint! Their BBQ was so good!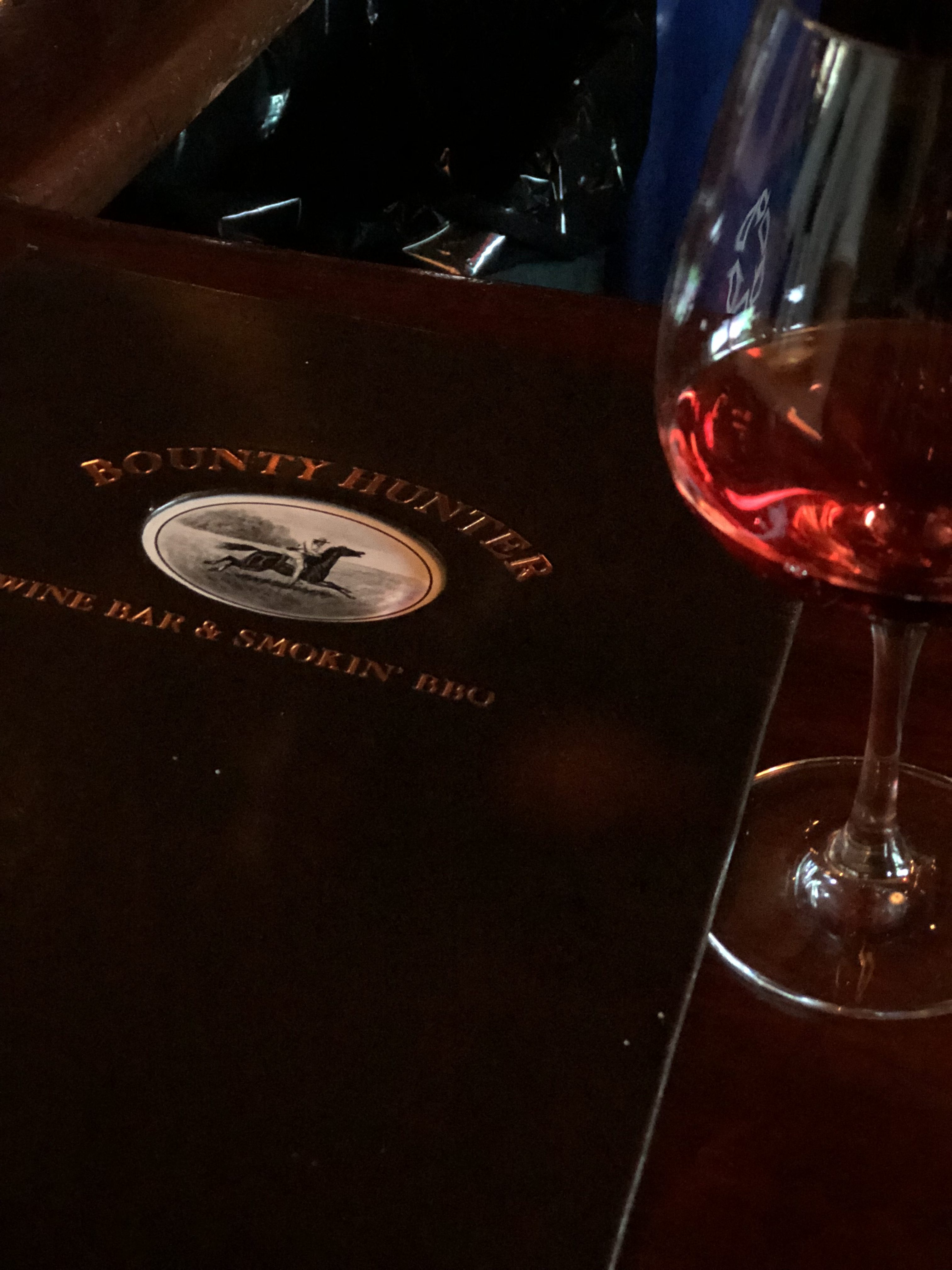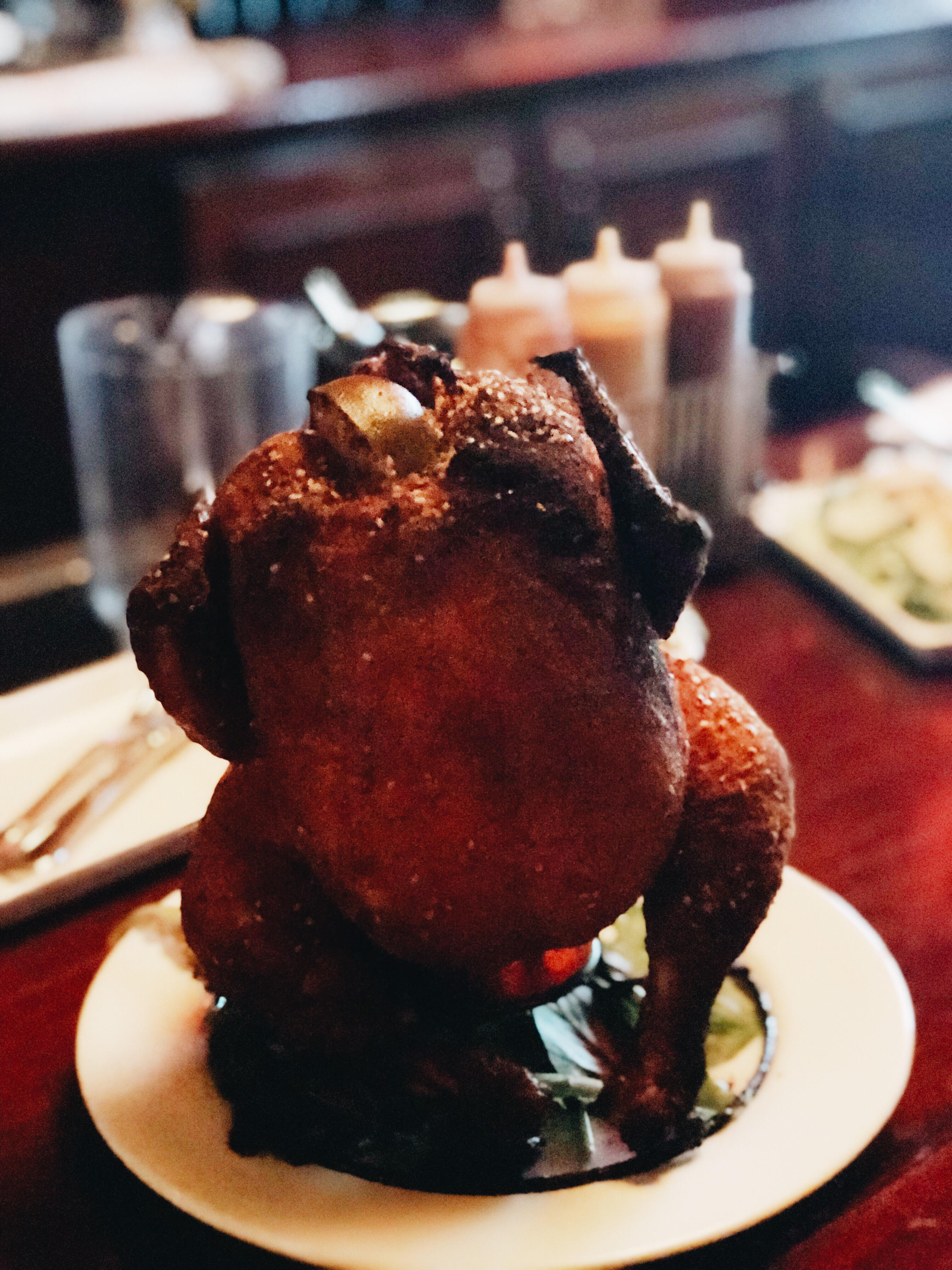 We were able to rent a Mazda for our entire trip thanks to Mazda USA! This  CX-5 was perfect and spacious!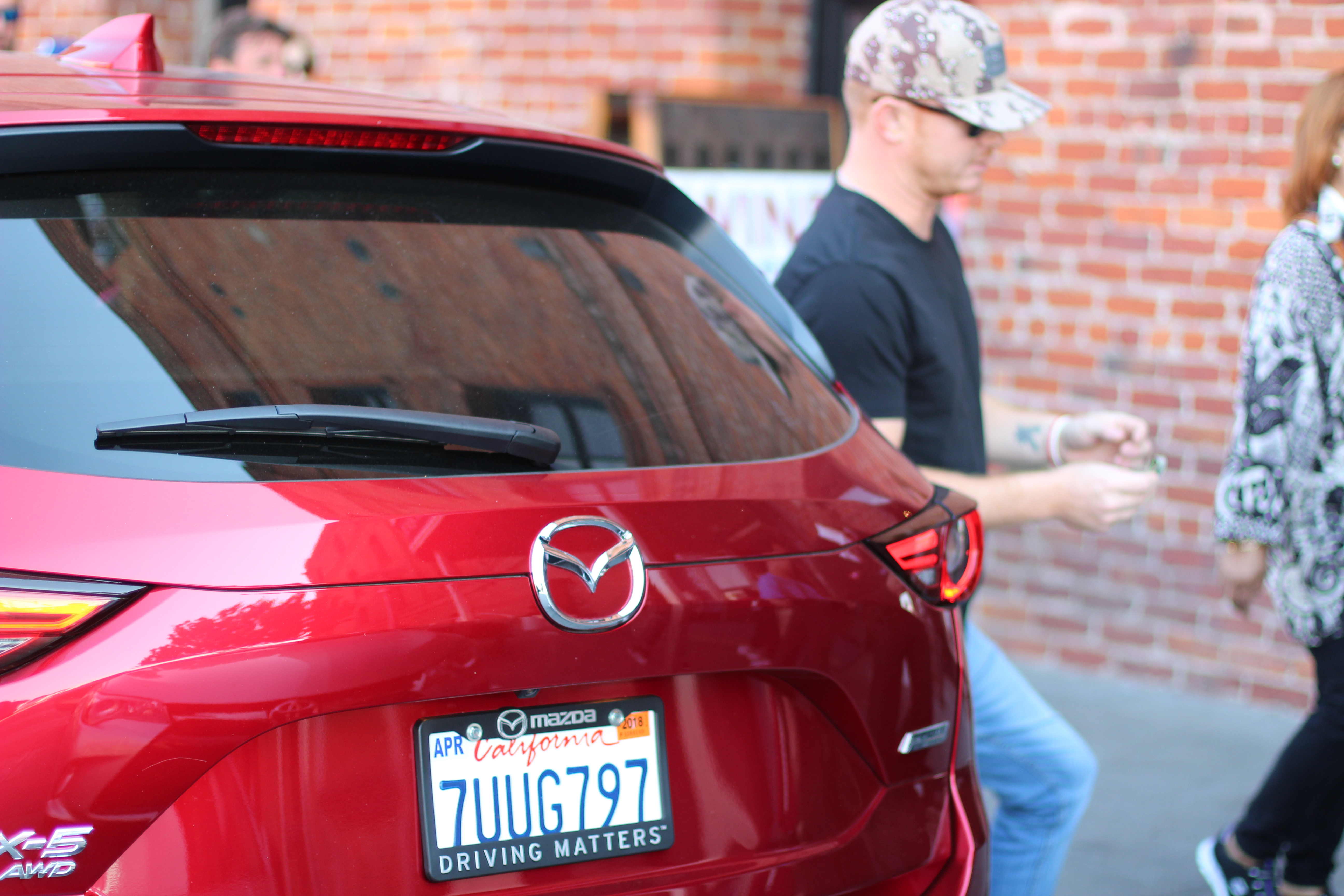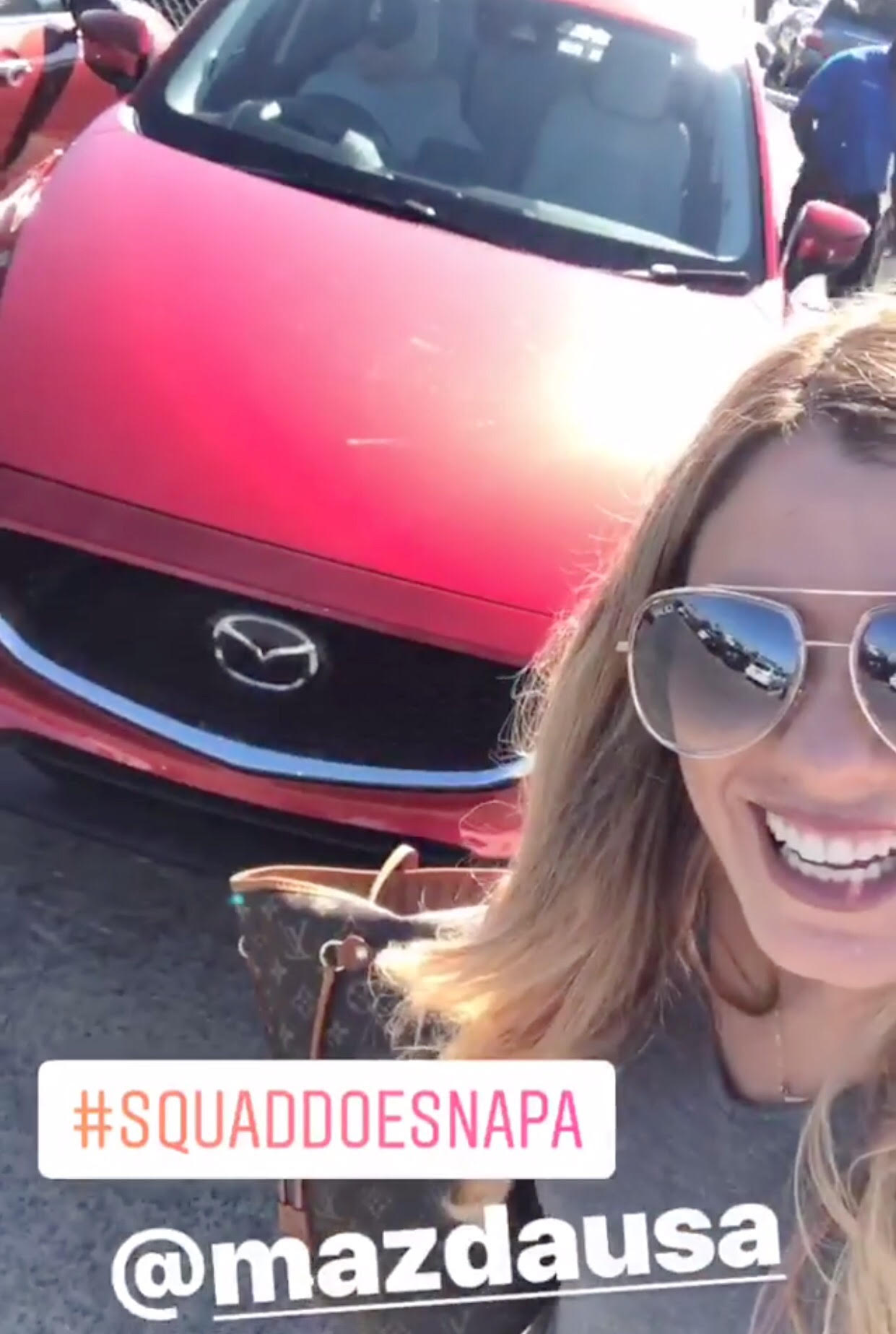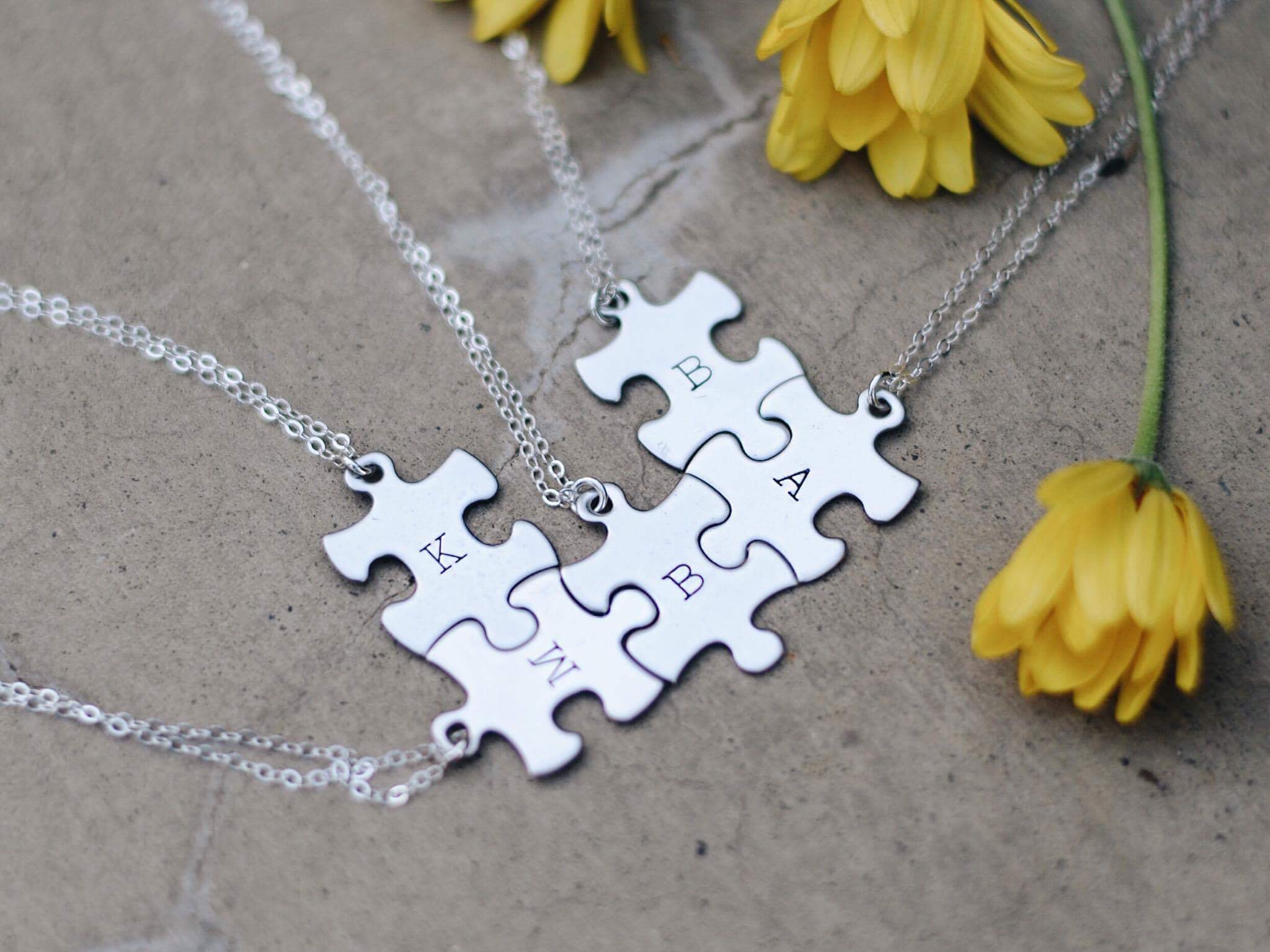 Our Necklaces are from The Silver Loft – use code "babes" for 30% off!
A huge thanks to  The Silverado Spa for our couples massage! It was heavenly and so relaxing. This was our first time to get a couples massage together!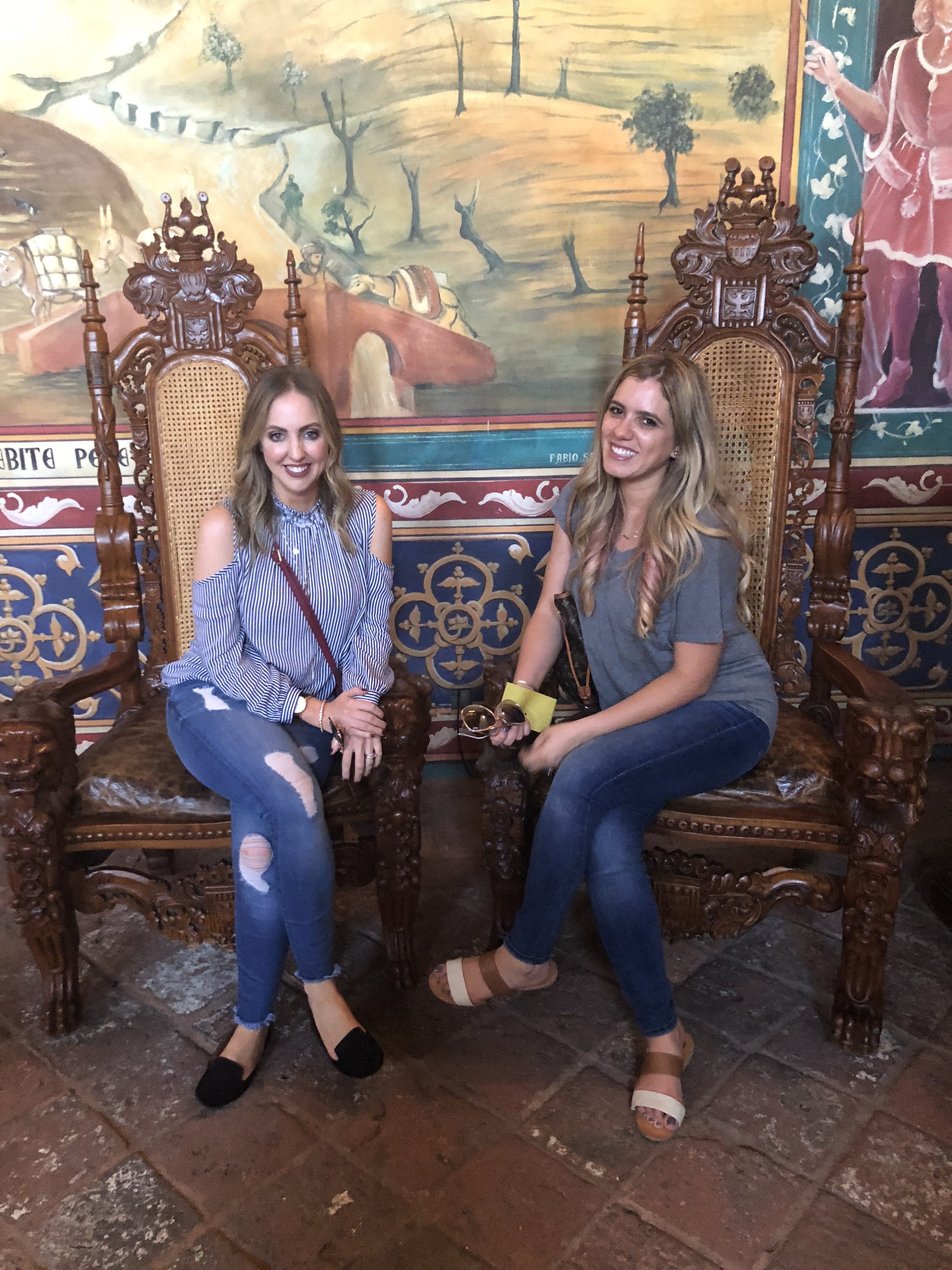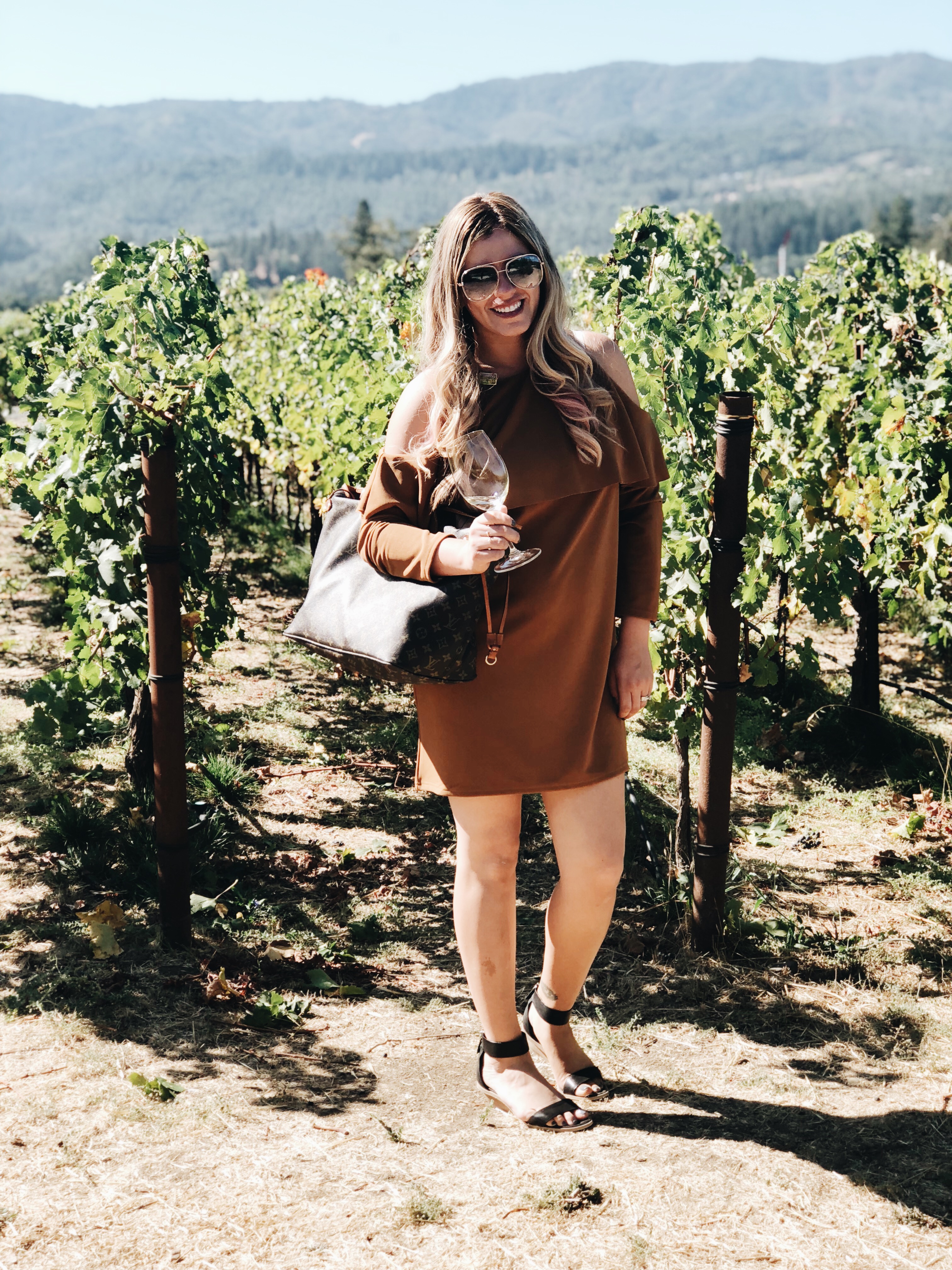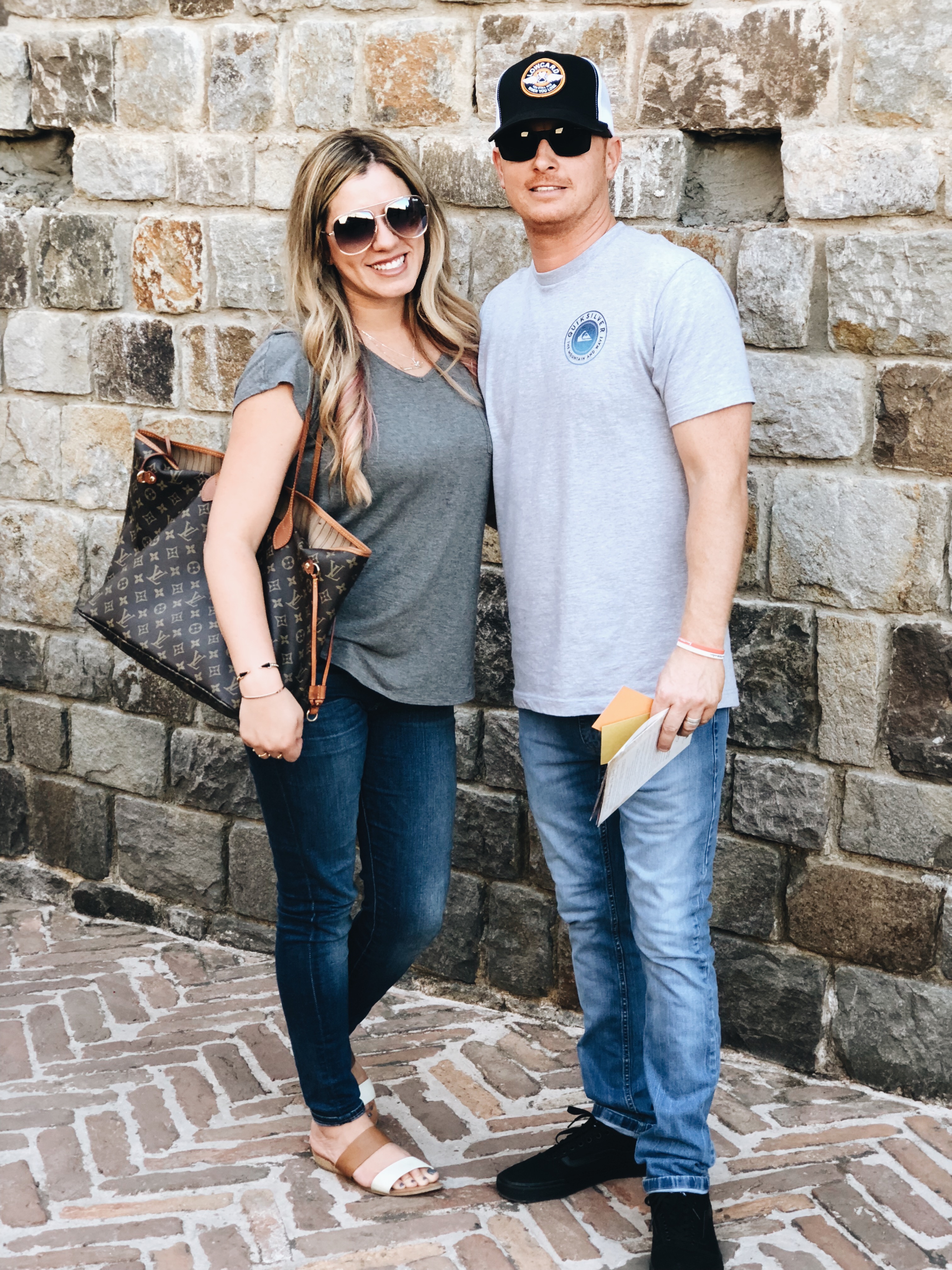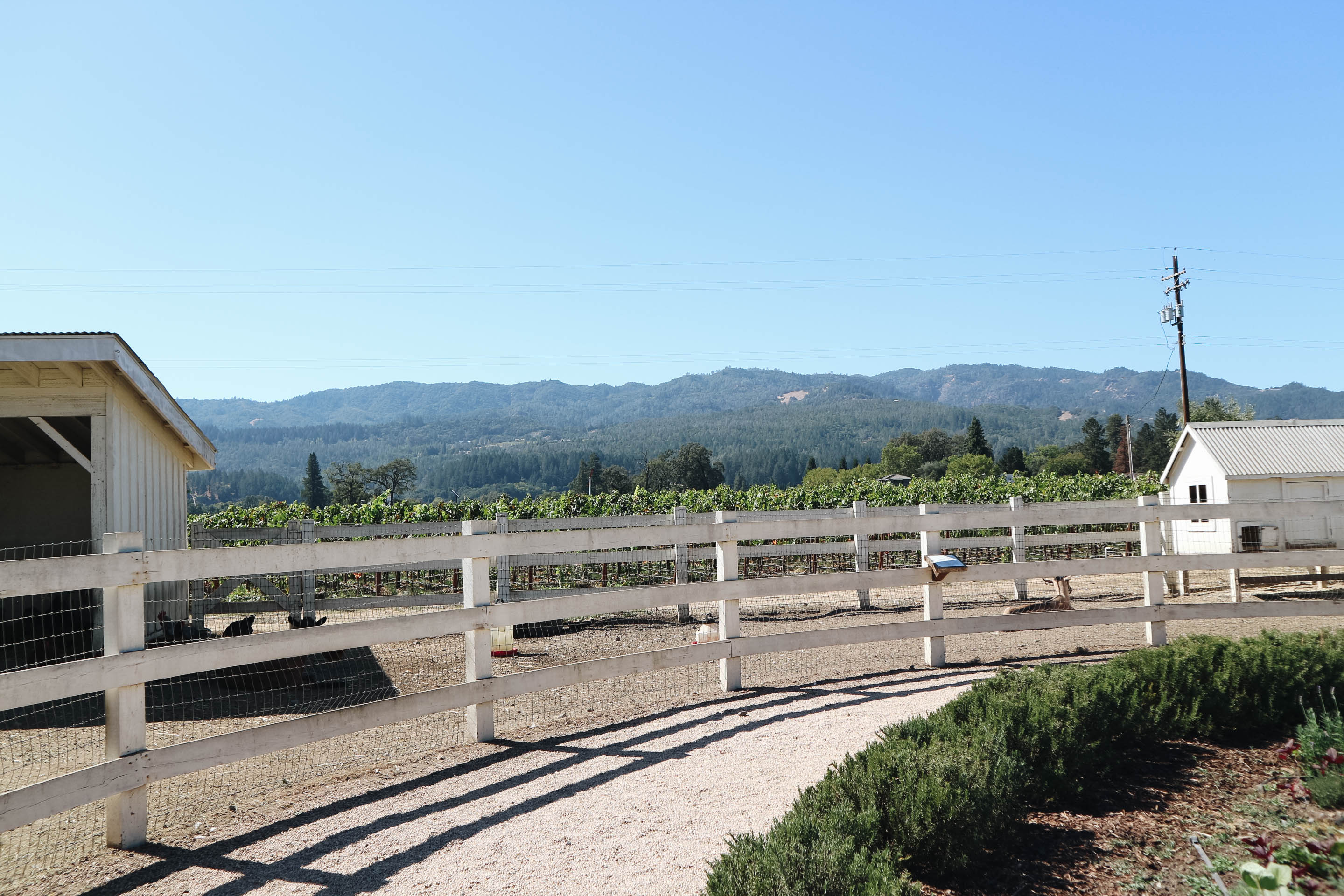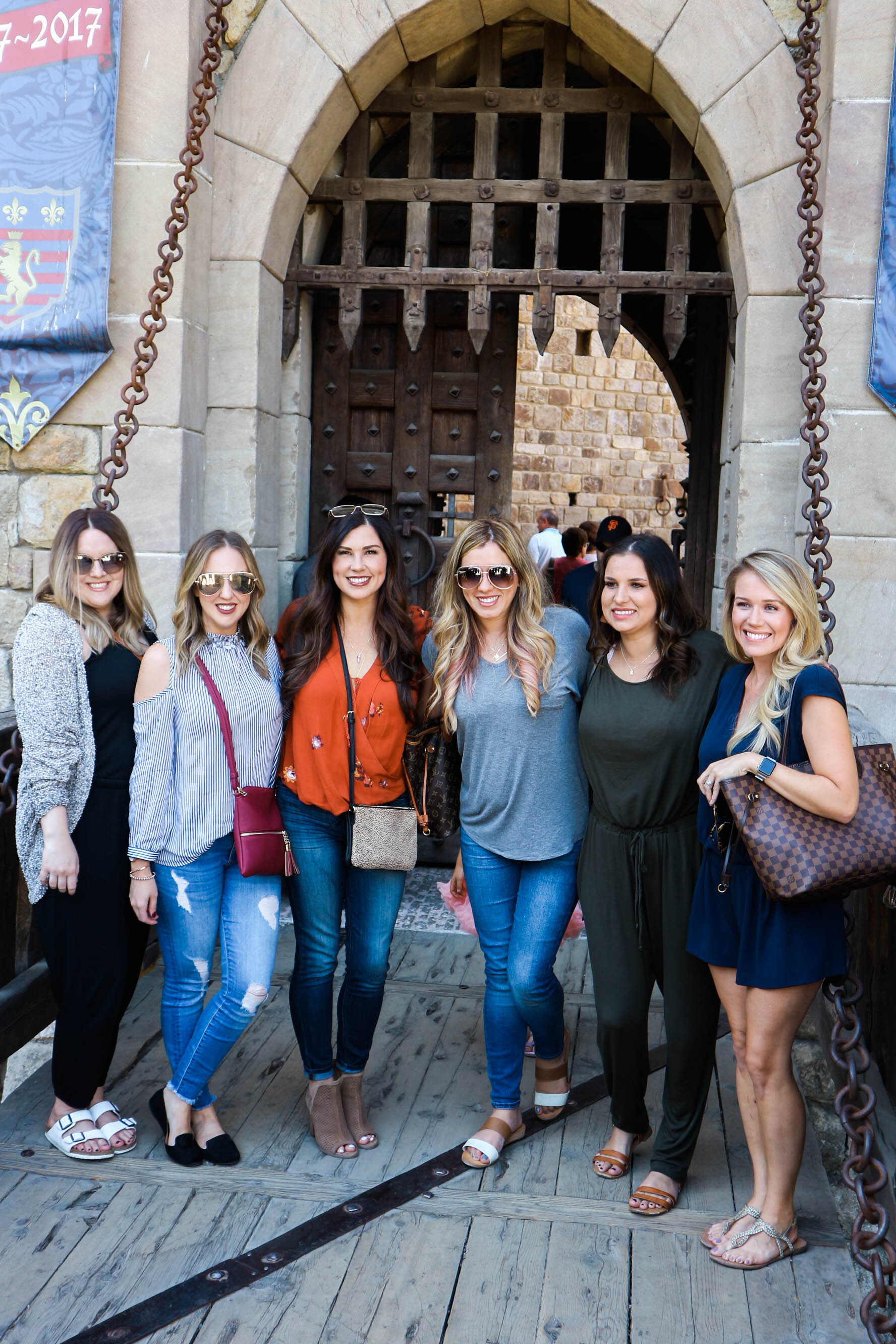 Castillo Di Amorosa was gorgeous and the perfect place for photos!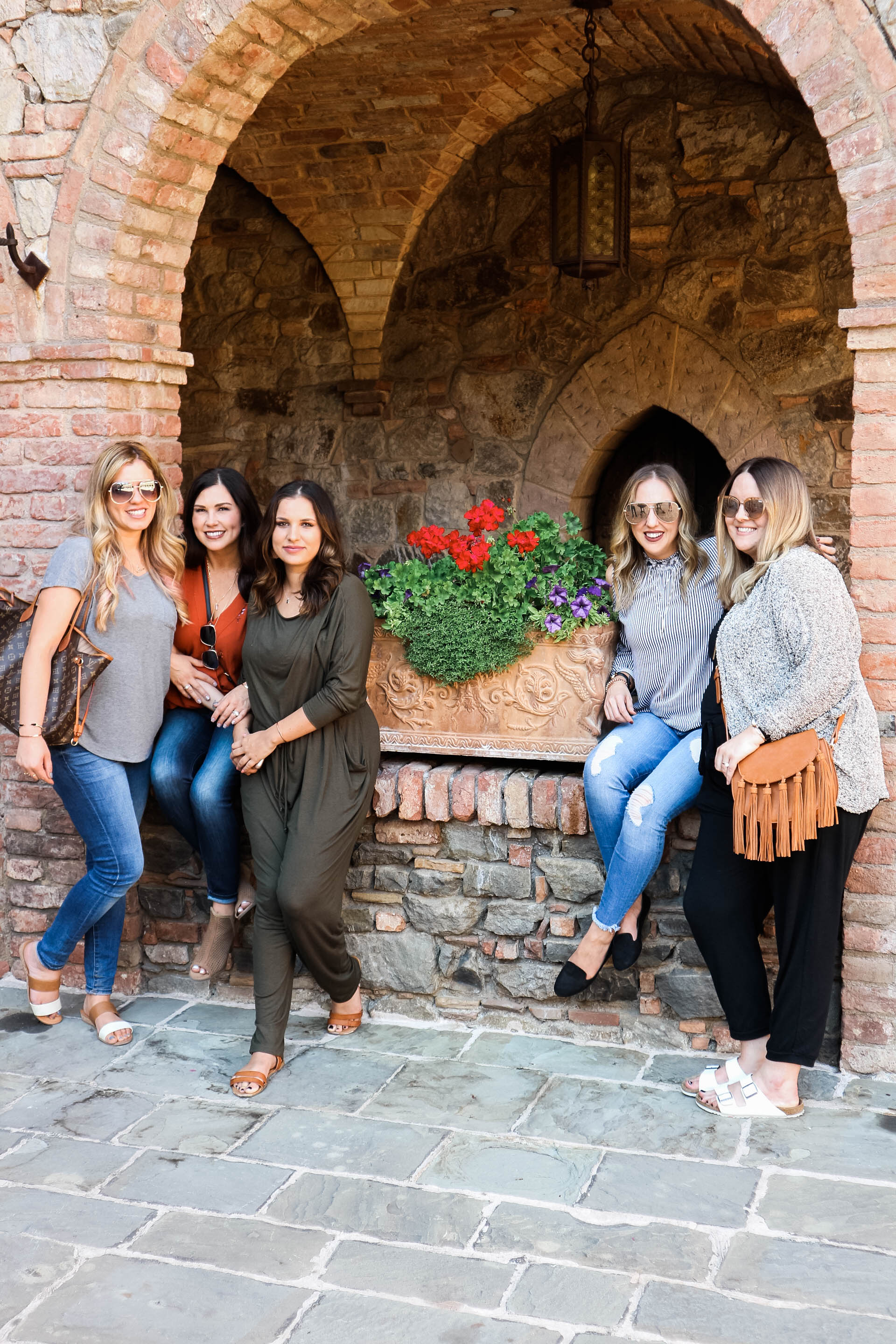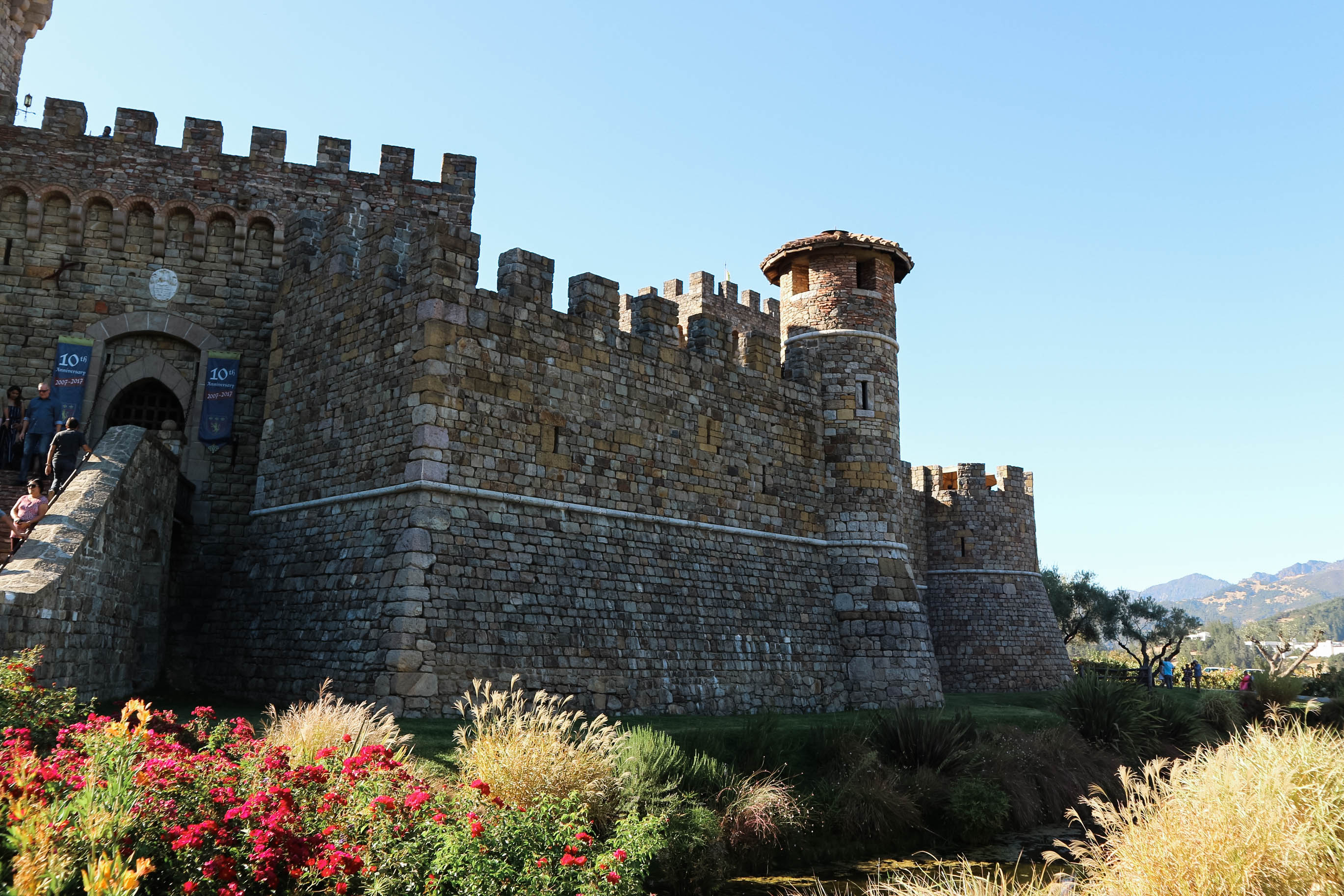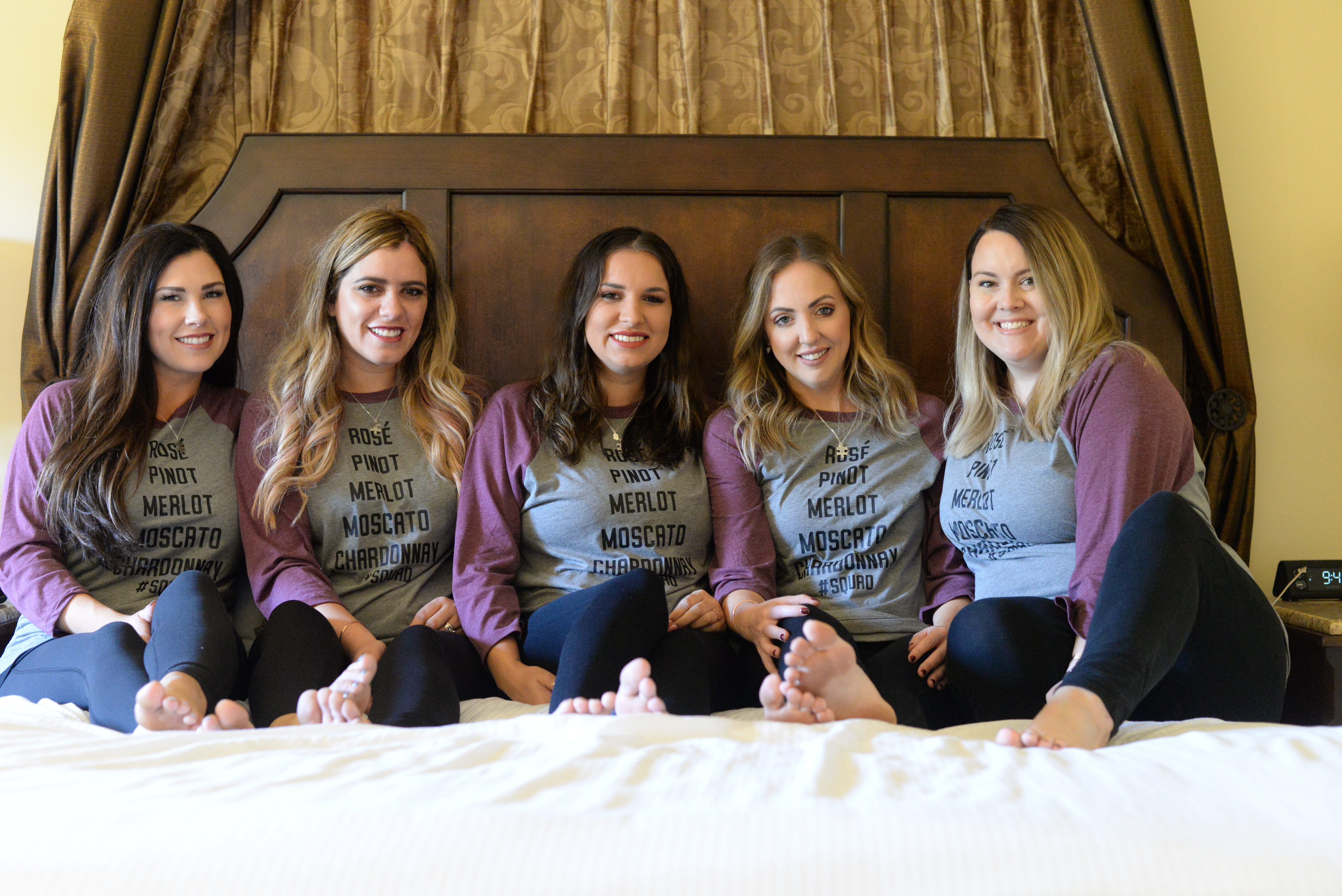 Our tee's from Little Hooligans Co.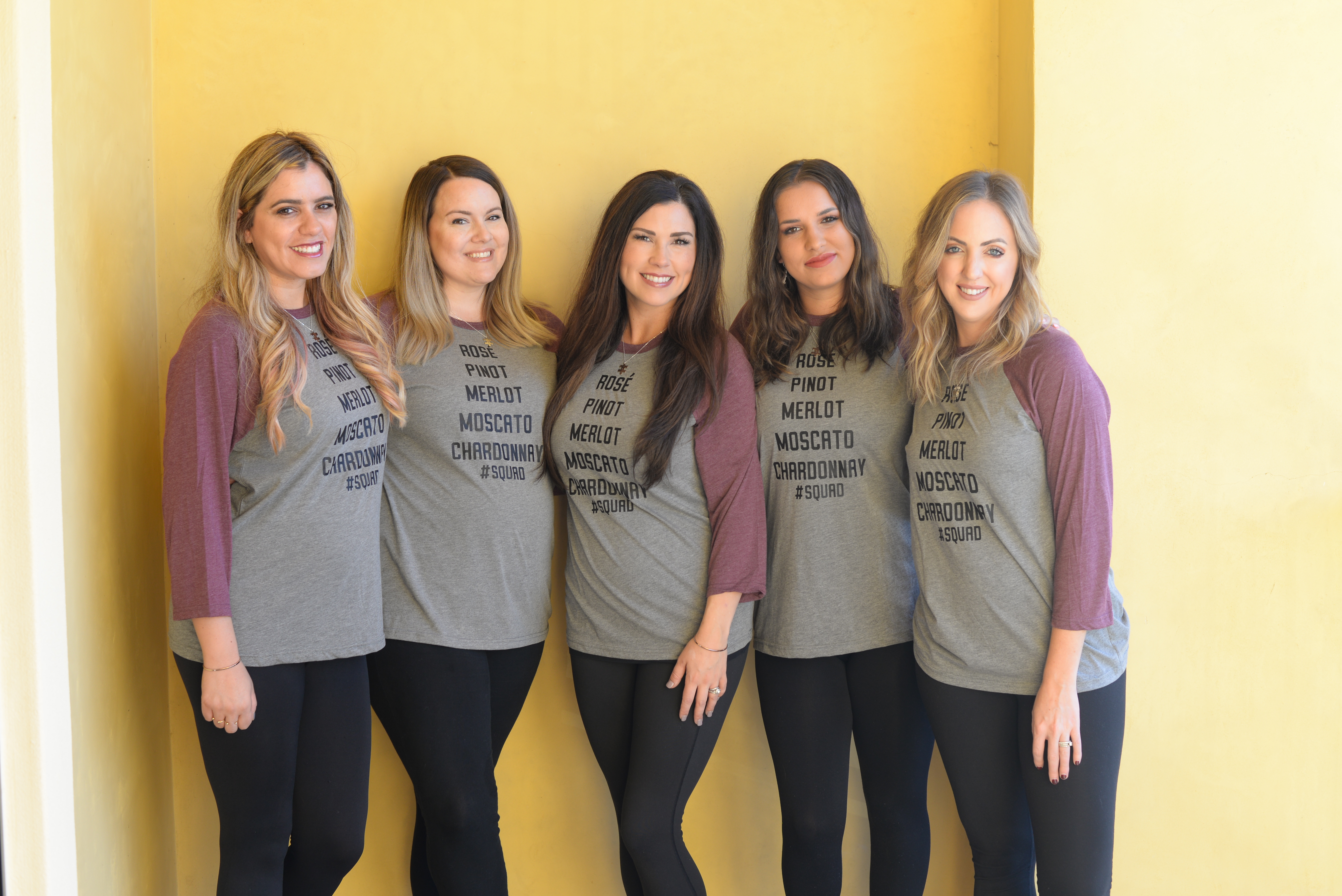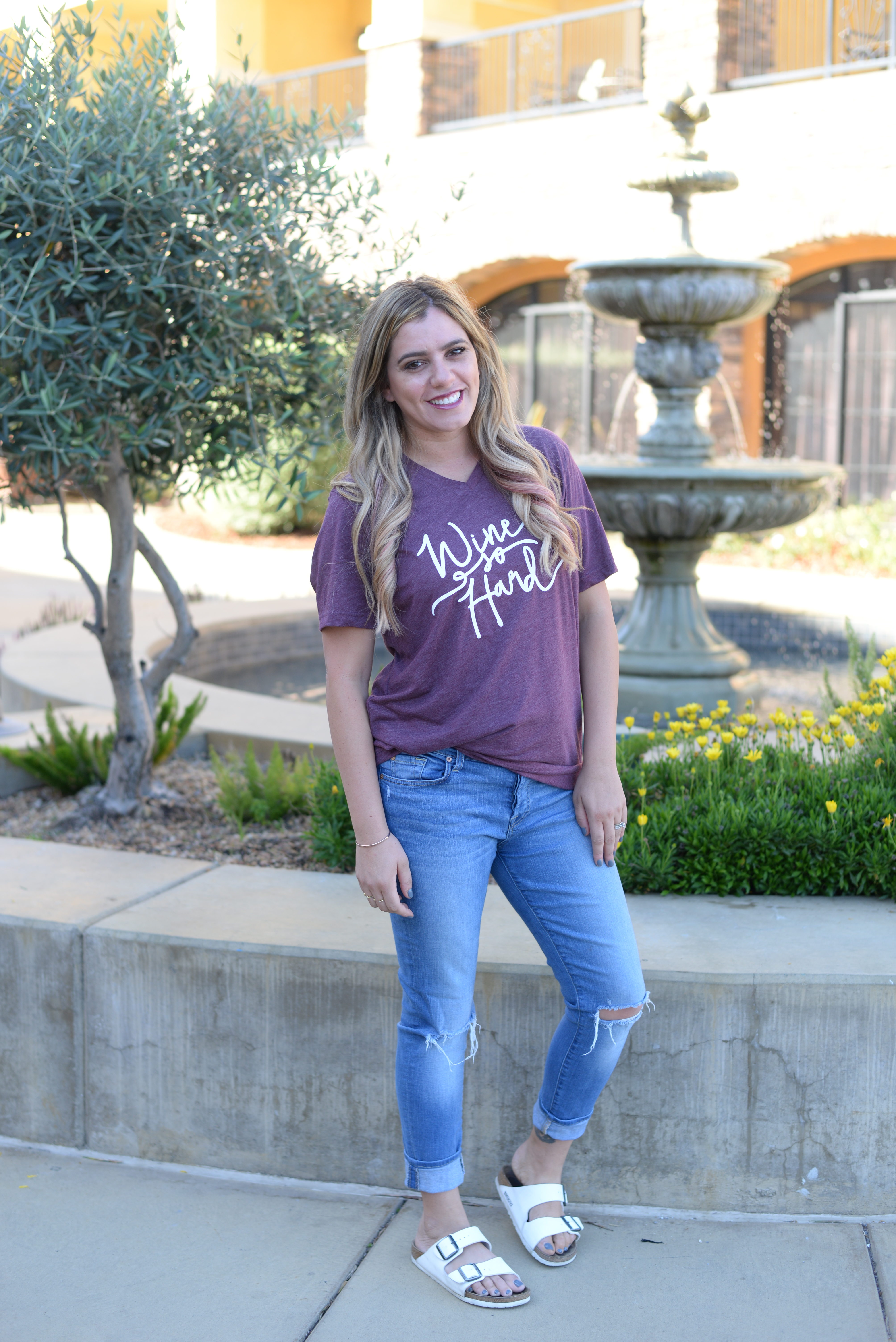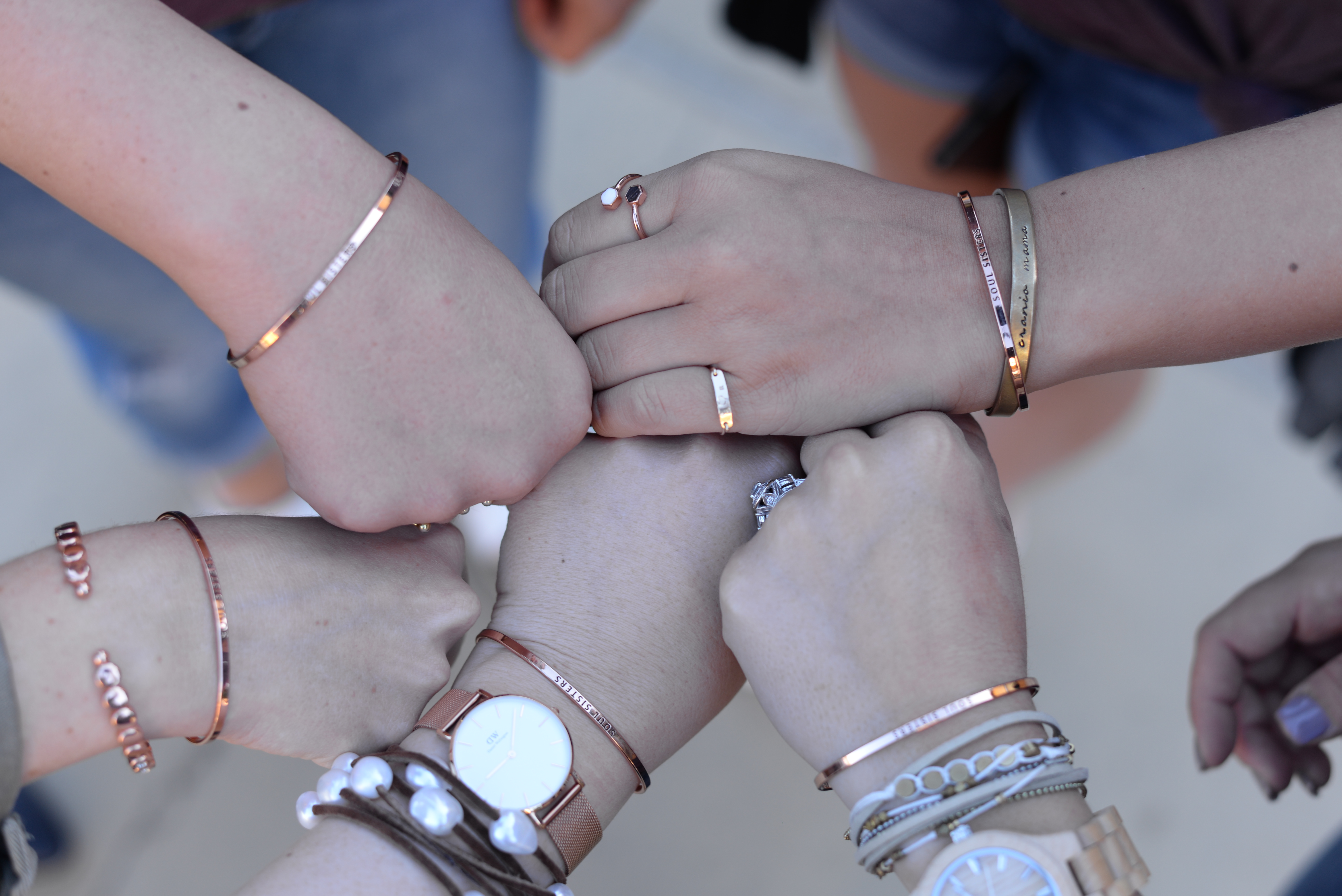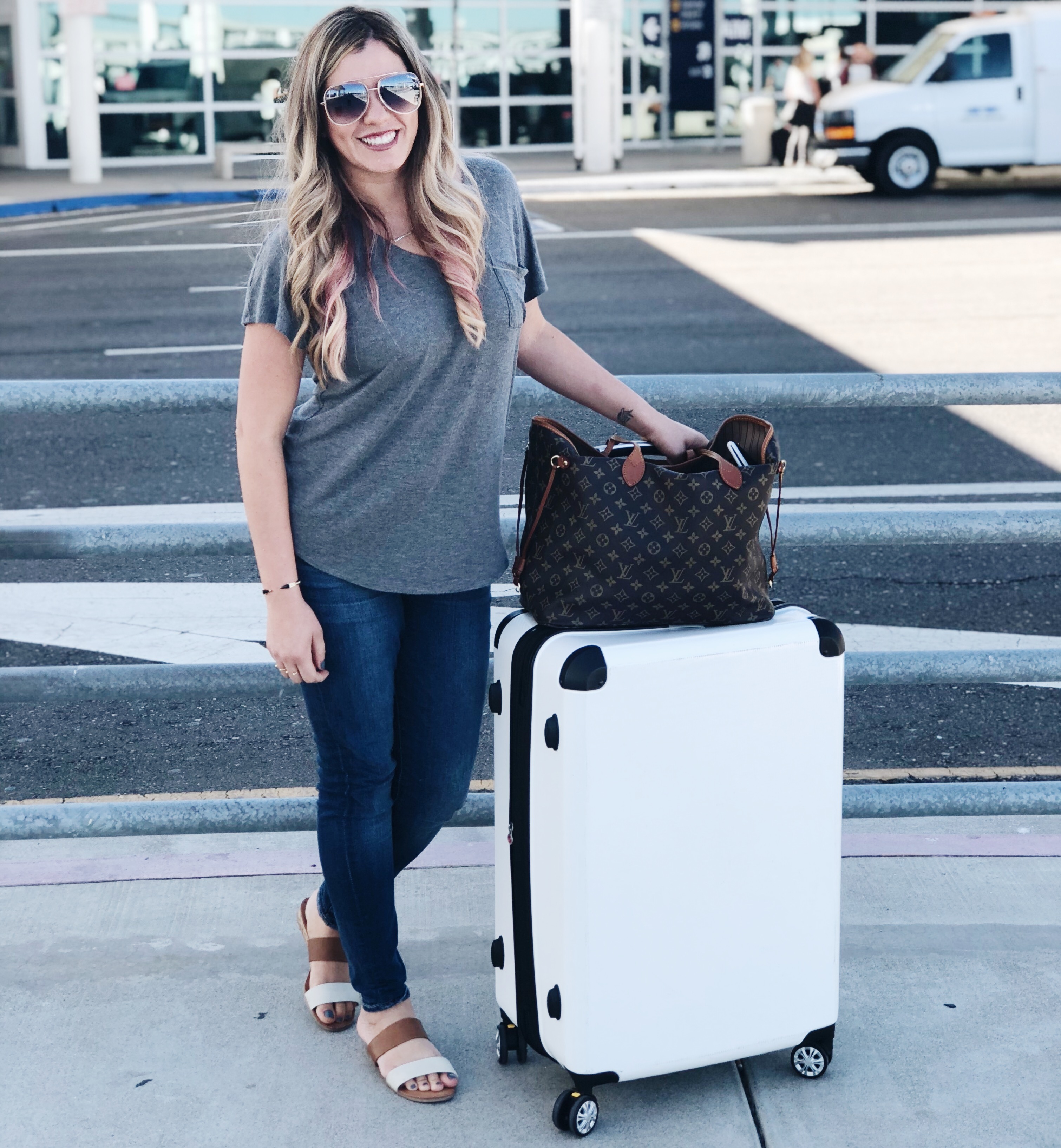 Luggage from J World New York
On our last day in Napa we woke up to missed calls, texts, and news of wildfires that were spreading quickly. It was so devastating to rush out of the hotel and find ashes all over the cars and seeing the fires in the distance. To find out ways to help please see this list.
This trip was unforgettable and amazing! I cannot wait to go back! This was actually my first ever couples trip! If you're planning your next girls trip to Napa make sure you check out these amazing places!