This post is sponsored by Carters; however, all thoughts and opinions expressed are my own.
You go to bed late and wake up early. Your list of to-dos never ends. You are a doctor, coach, wife, friend, teacher,  and mom. Lives depend on you.  I strive to be the best mom 24 hours a day. I fail miserably every day. Some days I am on point, make the best lunches, make creative snacks, and put makeup on. Some days I struggle to get out of bed.
I think a huge part of our problem is that we put to must pressure on ourselves mamas. We have this view of what a "perfect" mother looks like. Pinterest shows us what a "perfect" party should look like.
We need to stop comparing and start giving ourselves grace.
Moms we are like a flower. We need water, soil, light, and nutrients to survive. We need to care for ourselves and and make sure we are okay before we help others. If there is one thing I have learned from battling postpartum depression it's this: Make myself a priority.
So often I put my children first and neglect my care. I want to make them happy but leave myself feeling unhappy. I feed them and go on starving. If we aren't careful and tend to ourselves something will happen. We will get to a roadblock.
I am learning to give myself grace in all areas. Give myself grace when I mess up over and over again. Give myself grace when I am not perfect . Give myself grace when the kitchen is a wreck, the dishes are piled up in the sink, and there is food all over the floor. Moms we can't do it all. We can only give what we put in. We have to be good to ourselves so we are able to give the best to our family.
Staying home with Leighton has been such a blessing. She is teaching me so much during our time together.
I love watching her do things for the first time.
I was never present with my other two during the day because I was teaching. Seeing your child do or say something for the first time is so amazing. Leighton's first word was MAMA. My heart exploded the moment I heard that word. It's what I longed to hear! I heard it first and that meant so much to me.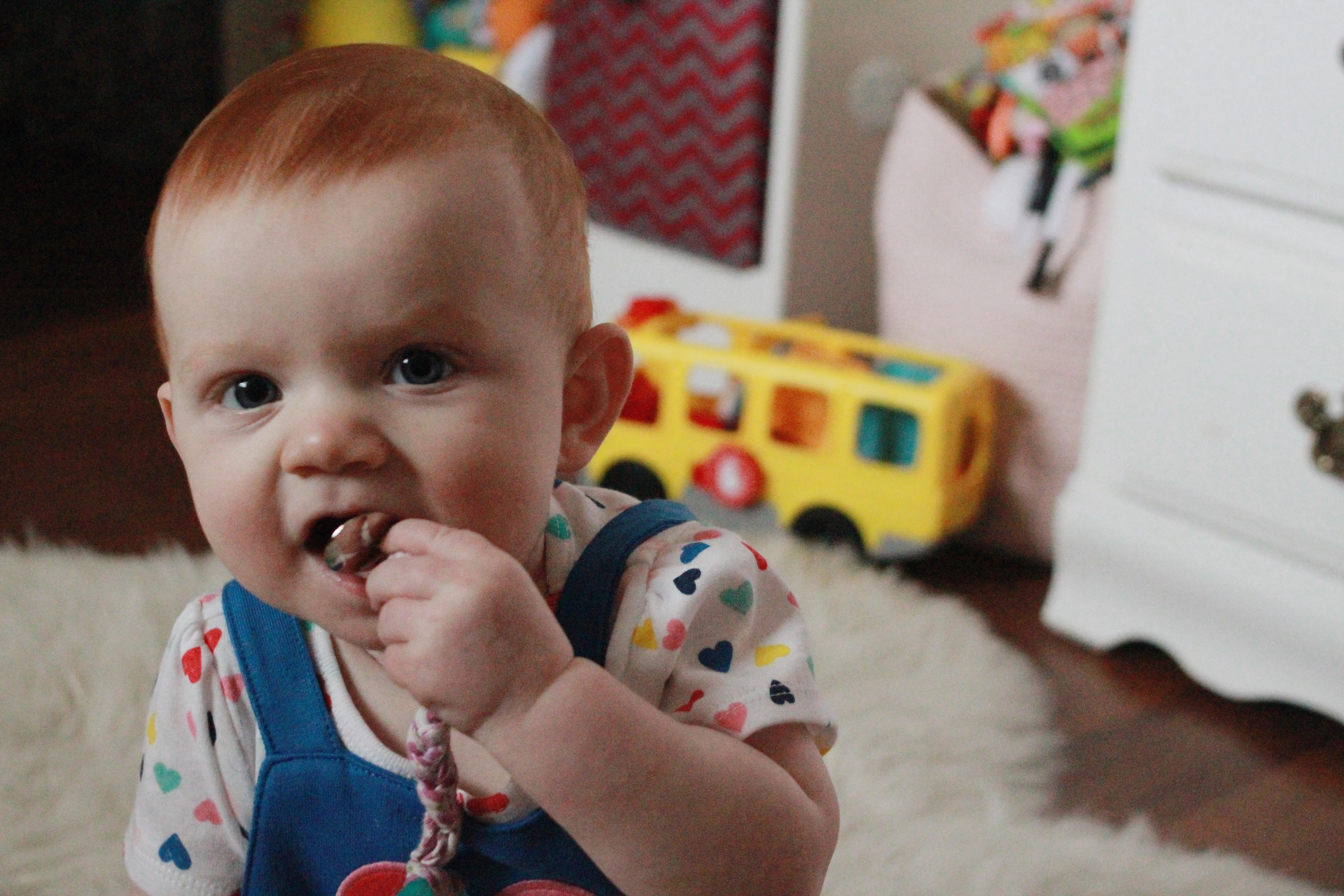 Carter's has been a part of Leighton's wardrobe since she was born. I can always count on them for providing quality clothing at exceptional prices! They are having an amazing sale right now during the month of February! On top of the already low prices you can save an additional 20% off your $40 purchase! Head here to get that coupon!
Their amazing February sale is through March 5th! Make sure you take advantage of their amazing prices! You could even stock up for some Easter basket goodies!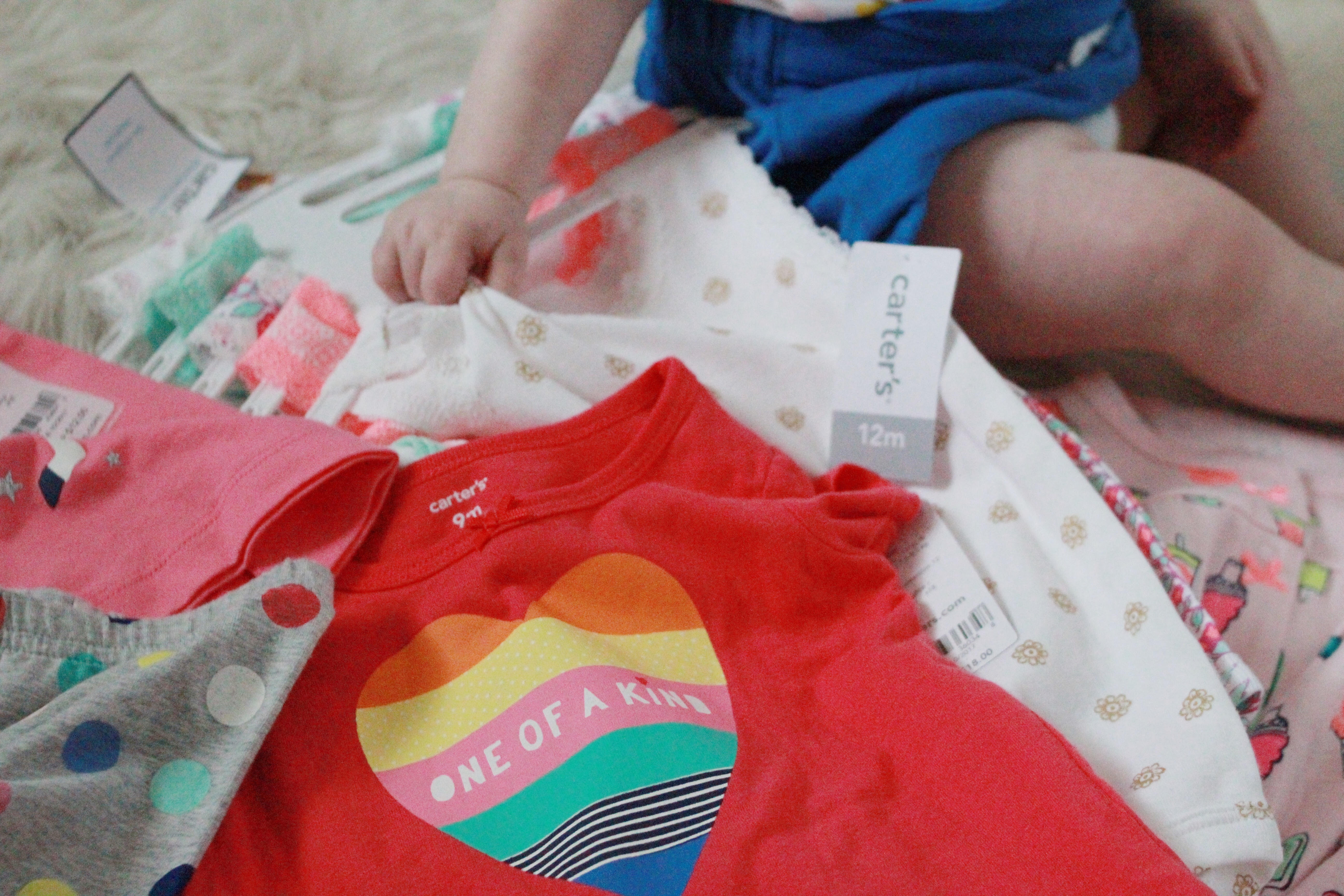 Their little baby basics line is essential! L lives in their bodysuits during the day and zip up pj's at night! They also have the best tees and leggings! Spring is right around the corner and they have the perfect spring clothes!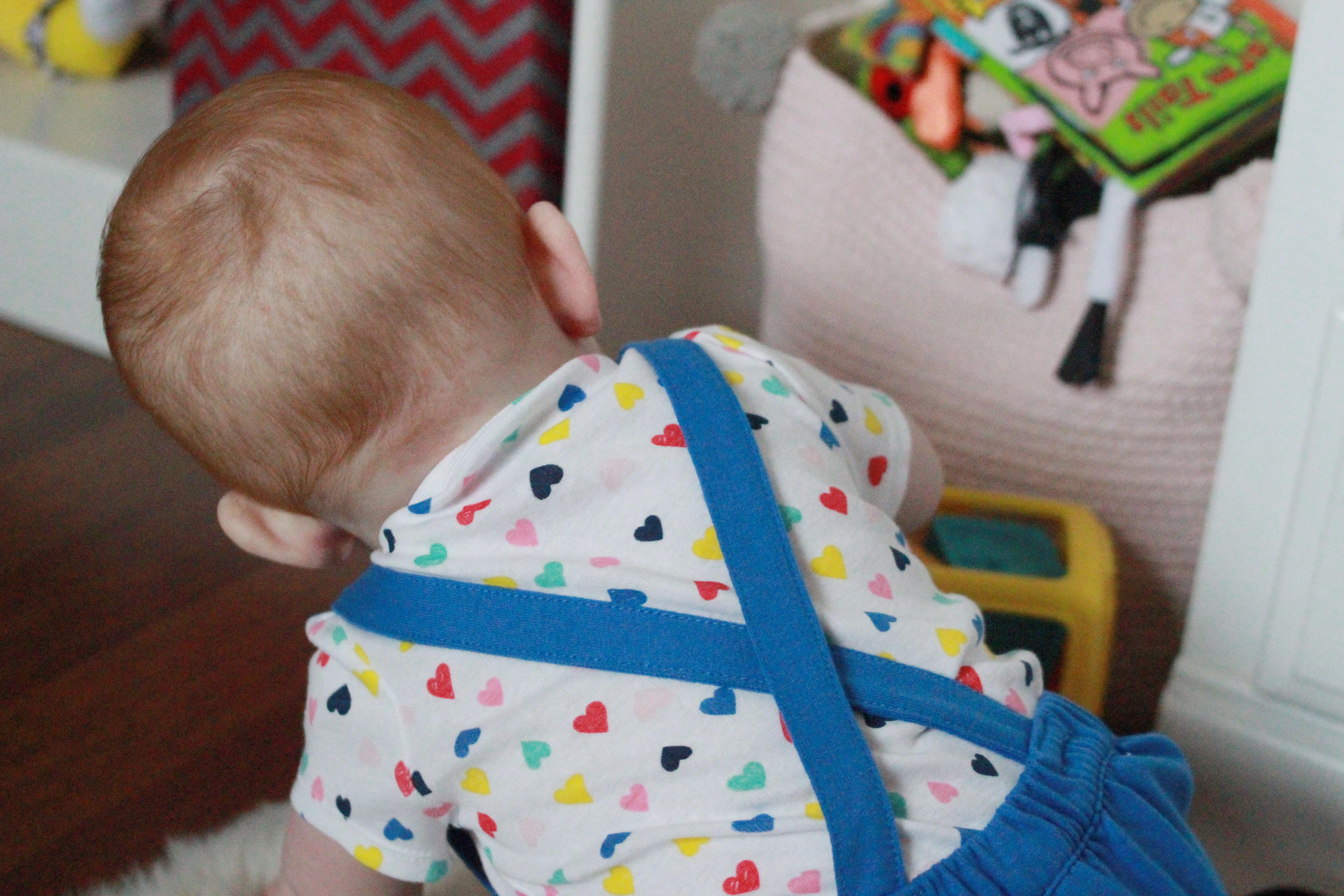 I absolutely love the back of this dress! So adorable!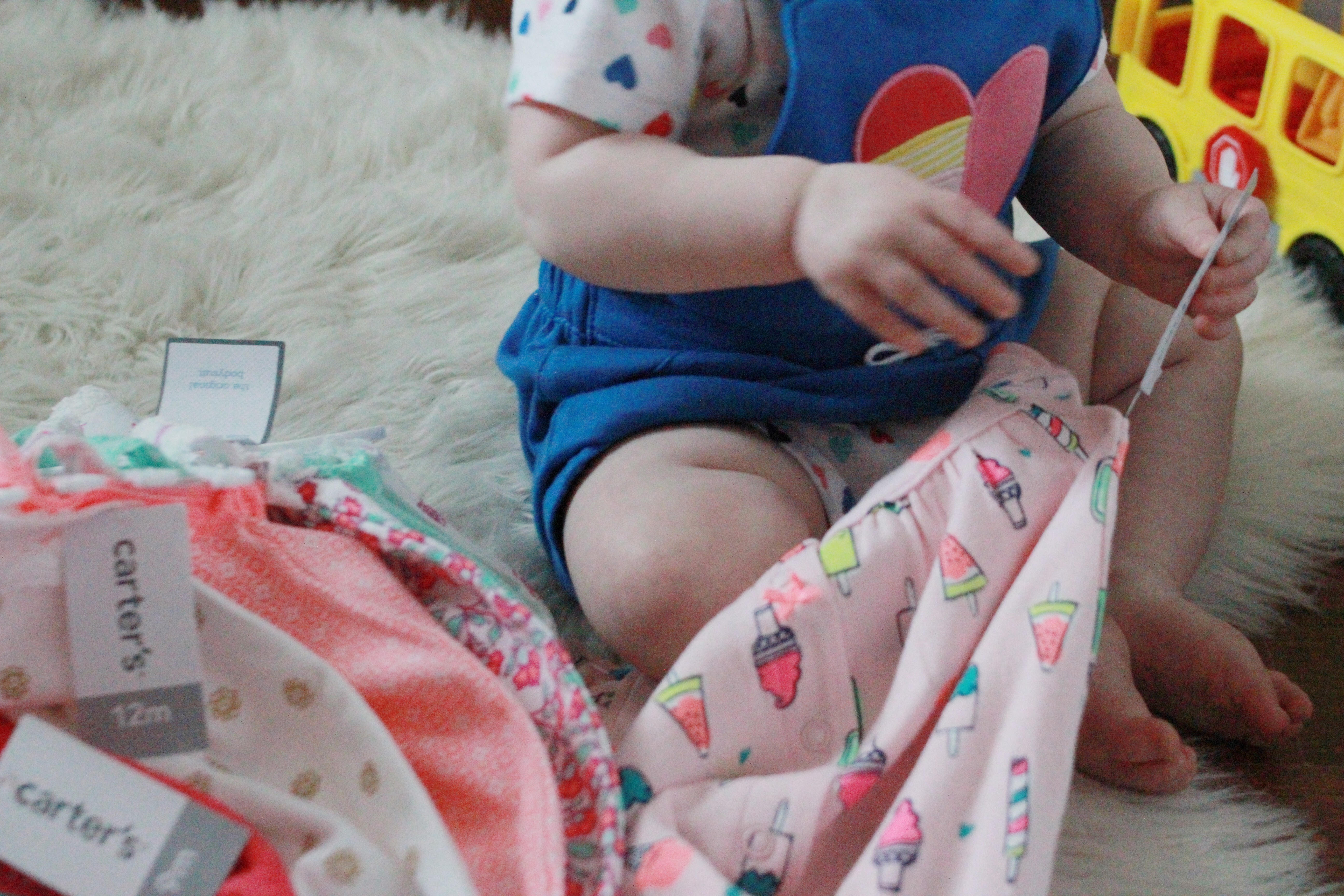 Mamas where can you give yourself some grace today?