This is a sponsored conversation written by me on behalf of Banana Boat. The opinions and text are all mine. 
Summer is going to be here before we know it! Spring Break already came and went. Spending time with my family is always a priority and we spend a lot of time planning activities for our kids. A lot of factors come into play when we are deciding what to do during the Summer.  Every Summer we head to our lake house in Austin with the cousins and grandparents! While we are there the kids ride their bikes and scooters, swim, look for creatures, and literally play outside until the sun goes down. Since most of their day is spent outside we make sure they are fully protected. In addition to sunscreen they wear hats a coverups over their swimsuits. 
We love staying local to lower the cost to beat the heat and enjoy the summer sun! Having a lake house so close to home comes in handy! It's only a few hours away and the kids have the best time! You can even research your town or a nearby town to find budget friendly activities and then do all of the things I've listed below! Most towns and cities have a public pool so that's a win!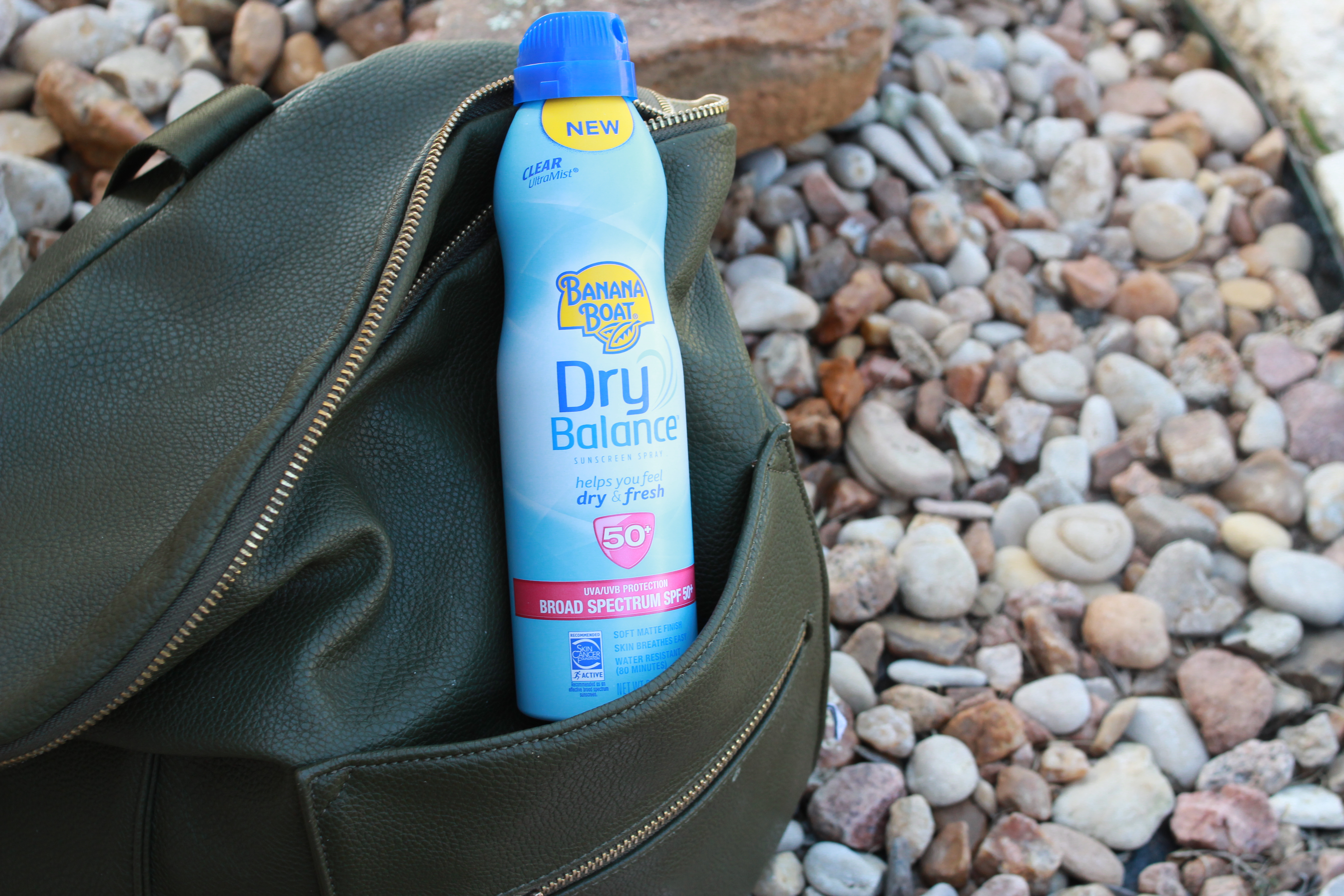 The one thing my family always wears on vacation is sunscreen! I am loving the Banana Boat® Dry Balance™ Sunscreen how it provides safe and effective broad spectrum UVA and UVB protection!   
It dries with a soft matte finish. We reapply every few hours! It's so nice on you'll want to reapply!  
It is a lightweight, non-greasy formula draws that away excess moisture while allowing skin to breathe 
Water-resistant formula (up to 80 minutes)!!! That's a lot of lake fun! 
Stays on in seven conditions – sun, pool water, ocean water, wind, sweat, sand and even 100 degree heat(*7 conditions do not apply to tanning or oil products, SPF 100 lotions, lip balms, Kids FREE and Zinc Faces.)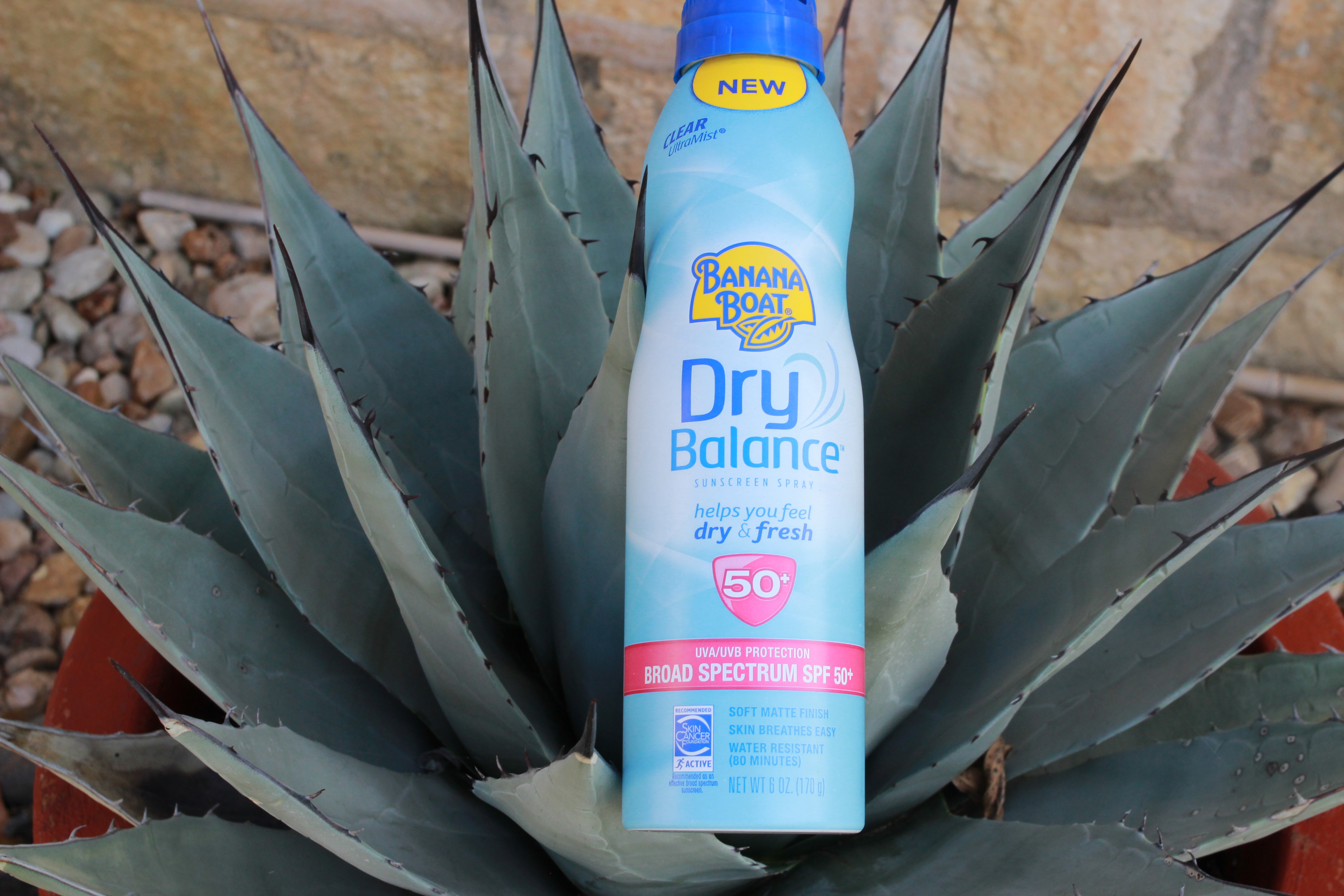 Applying sunscreen is really important and even more so when you have a fair skinned child! I have two of them and they burn easily! I always make sure to have a bottle of the spray in my diaper bag and purse! I prefer the spray over the lotion, just a personal preference. I know my husband prefers the lotion!  
Budget friendly activities:
Nature walk (collect rocks, sticks, or leaves and create a collage with them) 
Bike ride 
Slip 'N Slide 
Take insect nets and hunt for creatures! 
Work out in the sun. I brought my dumbbells and worked out with the kids! 
Go for scooter rides! Our whole family has a scooter and the kids love doing this! 
Trace the whole family and then decorate each other with chalk! 
Bubble pool bath! Fill a plastic pool with bubbles! 
Paint rocks and sticks!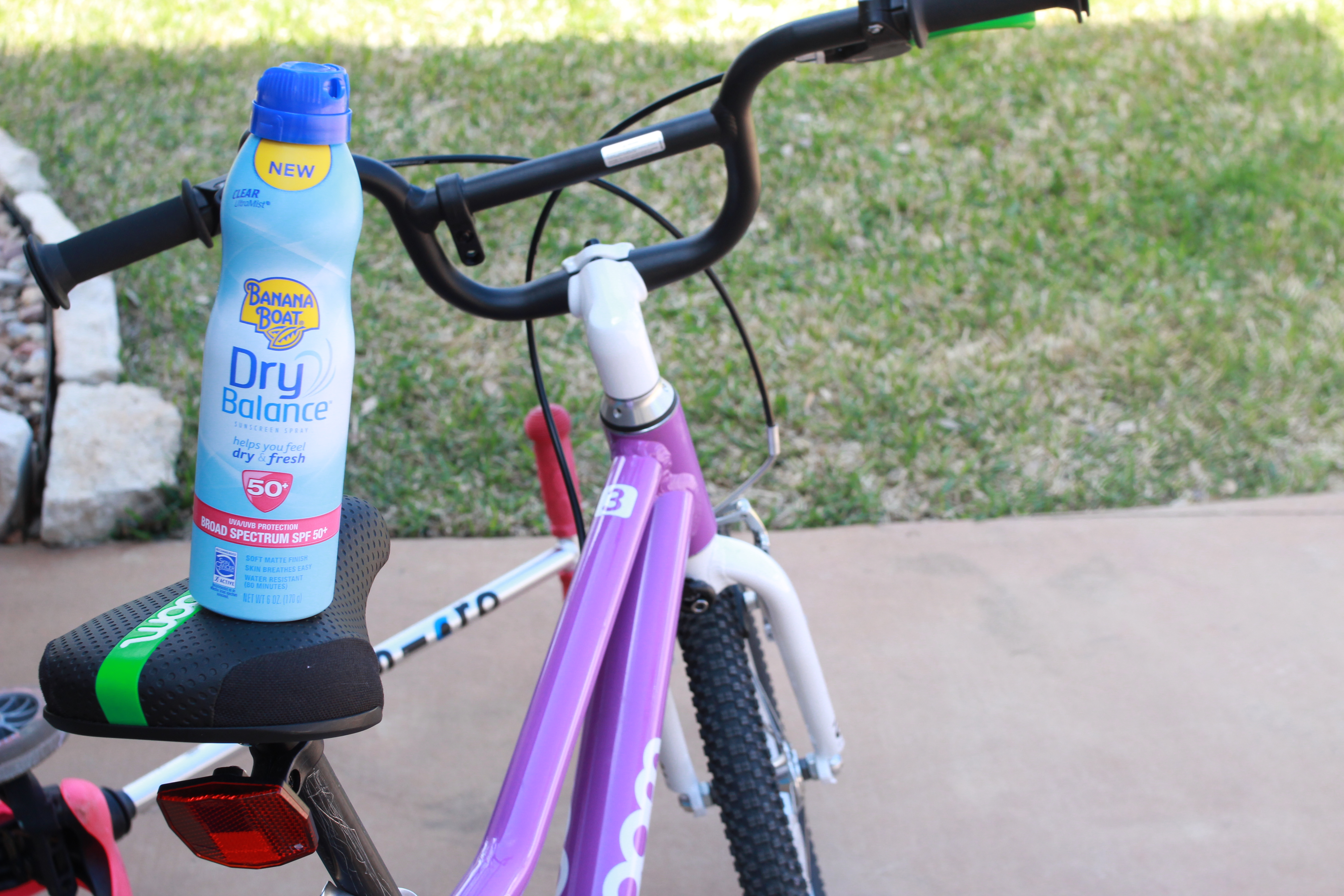 Did you know that you can save even more this summer by checking out this Ibotta offer for $1 off (some exclusions apply) your next Banana Boat® Dry Balance™ Sunscreen at Walmart! From 4/4/18 – 5/30/18! Every dollar counts! With Walmart's already low prices adding this coupon will come in handy! My local Walmart is the one stop shop for all of my Summer activity needs! 
You can also head to Pinterest to check out Banana Boat's Pinterest board for fun ideas! I've definitely searched Pinterest numerous times for Summer ideas and Summer bucket list ideas. I love going there to see all of the endless possibilities for Summer activities!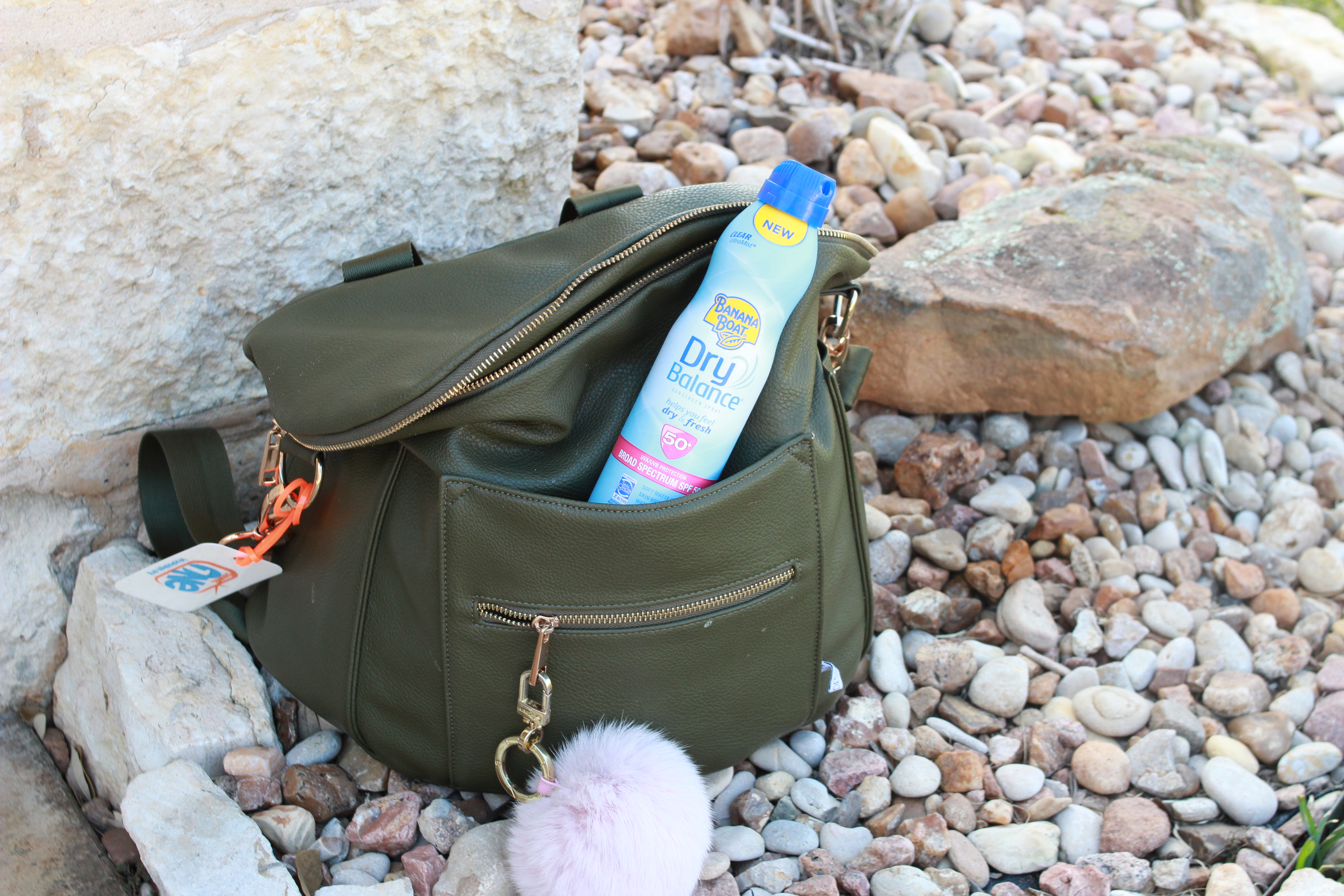 What are some of your Summer activities that don't break the bank? If I didn't list some of them let me know in the comments! I'd love to read about your ideas!  
#BBRealFun