This post is sponsored by RB. All thoughts and opinions are my own.
Nutrition during your baby's first year is crucial for cognitive development. What goes in her little body will affect her that first year.
Nutrition is nourishment and it is the supply of materials – food – required by organisms and cells to stay alive. In science and human medicine, nutrition is the science or practice of consuming and utilizing foods.
During your baby's first month they'll want to eat and sleep. That's basically it. You either provide milk for them or you formula feed. Sometimes the choice isn't yours. Either way you choose to feed your baby is no one else's concern. You do what is best for your family and that's all you can do.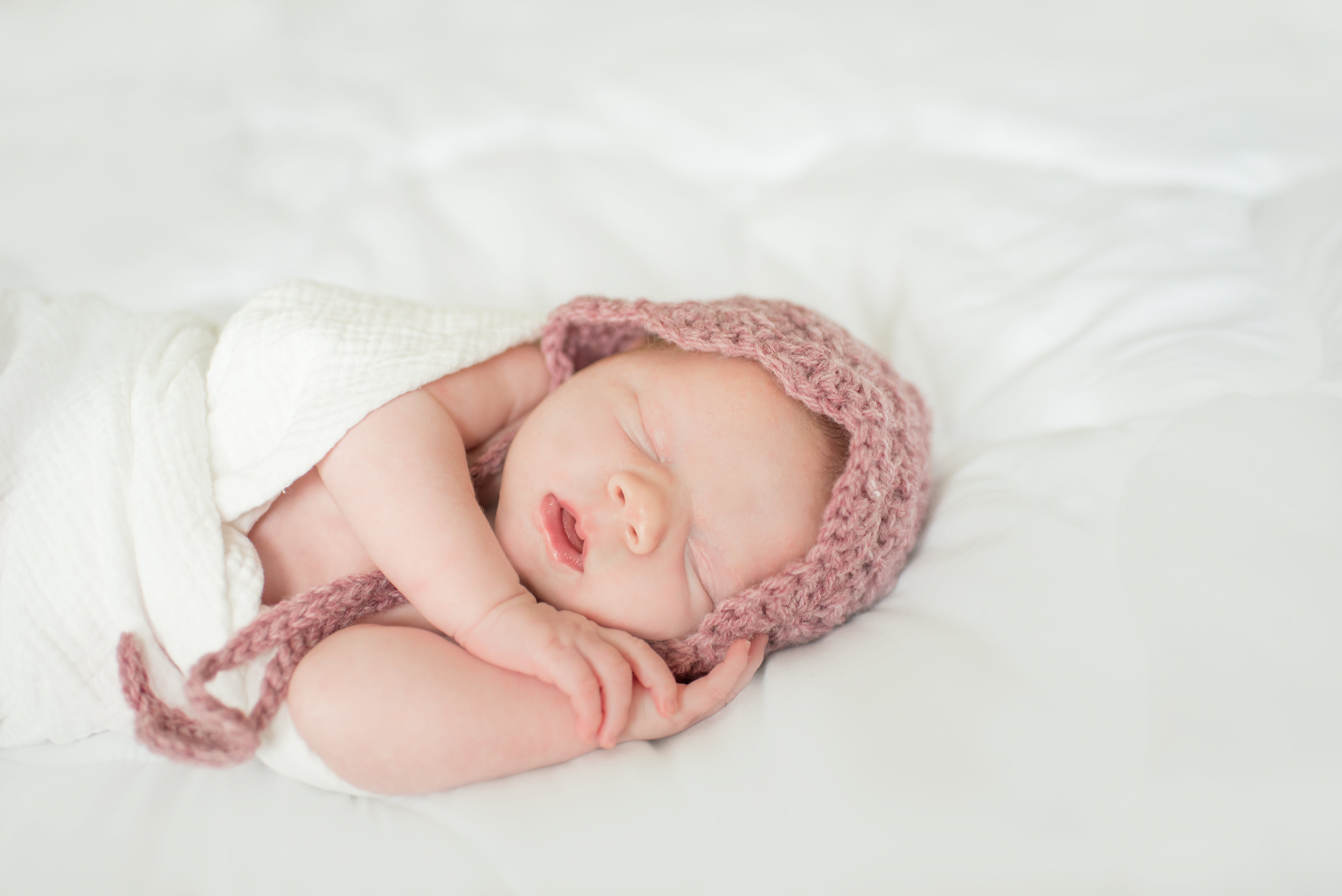 With Leighton milk production didn't come in like I thought it would. I had a lactation consultant help me and then when she left I couldn't mimic any of the tactics she showed me. I couldn't keep up with L's milk demands. It was around 2 months that I began to give her formula only. She was taking a bottle every 3 hours and then sleeping all the time. I was okay with the fact that formulas have come a long way and some are inspired by breast milk! After years of research, a new component to formula that will hit shelves soon is MFGM ( Milk fat globule membrane)! This component is previously found in breast milk and supports brain development and your baby's immune system!
Another component that I look for in formula is DHA- brain nourishing nutrients that are also found in breast milk.
Adding an MFGM ingredient to infant formula is the biggest innovation since DHA! It's actually clinically shown to help close the gap in cognitive development between breast fed and formula fed babies, supporting babies as they reach those important milestones in the first year of life.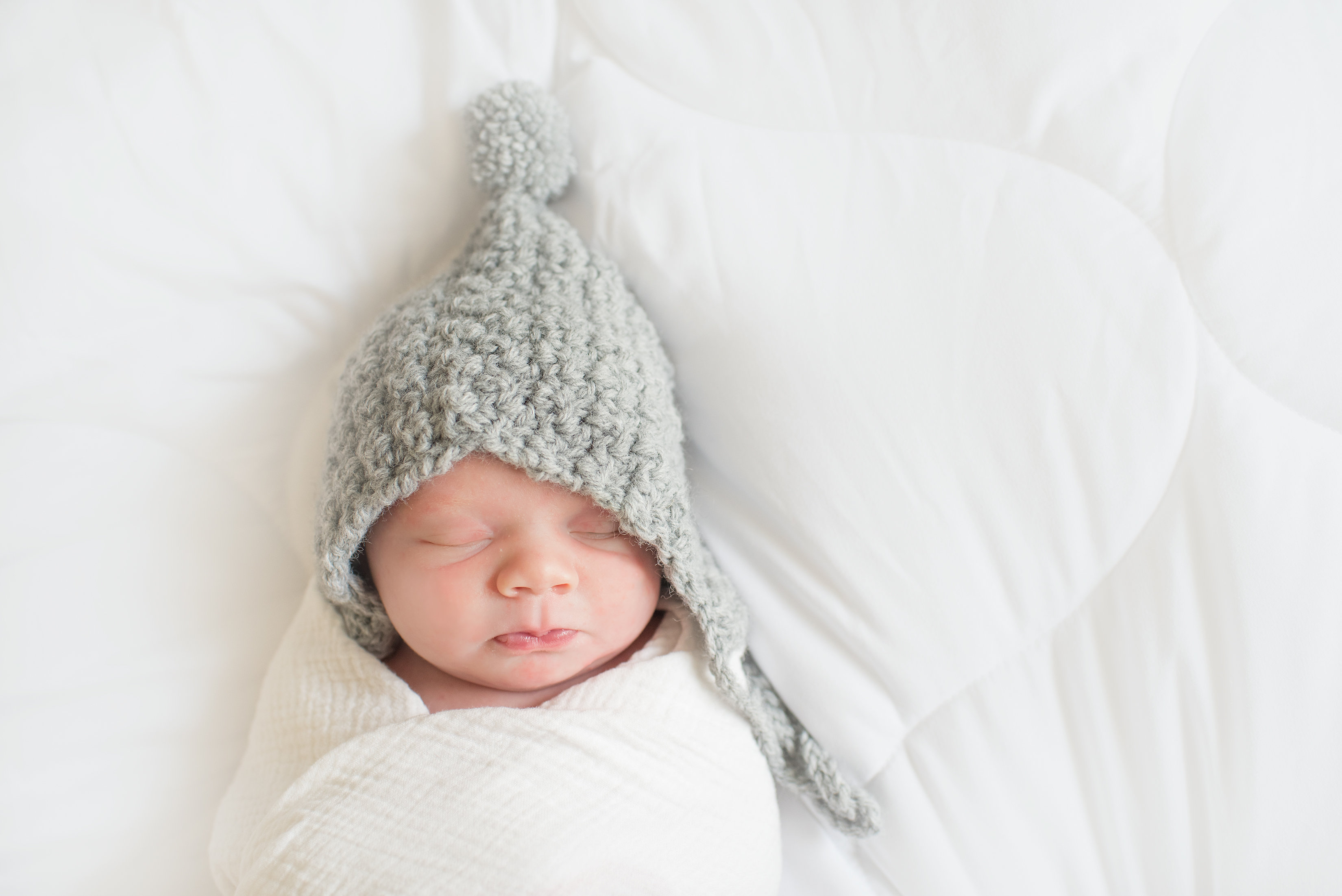 Did you know that your baby's brain size increases 175% in the first year!!??
That year is critical for their cognitive development and intake of nutrition!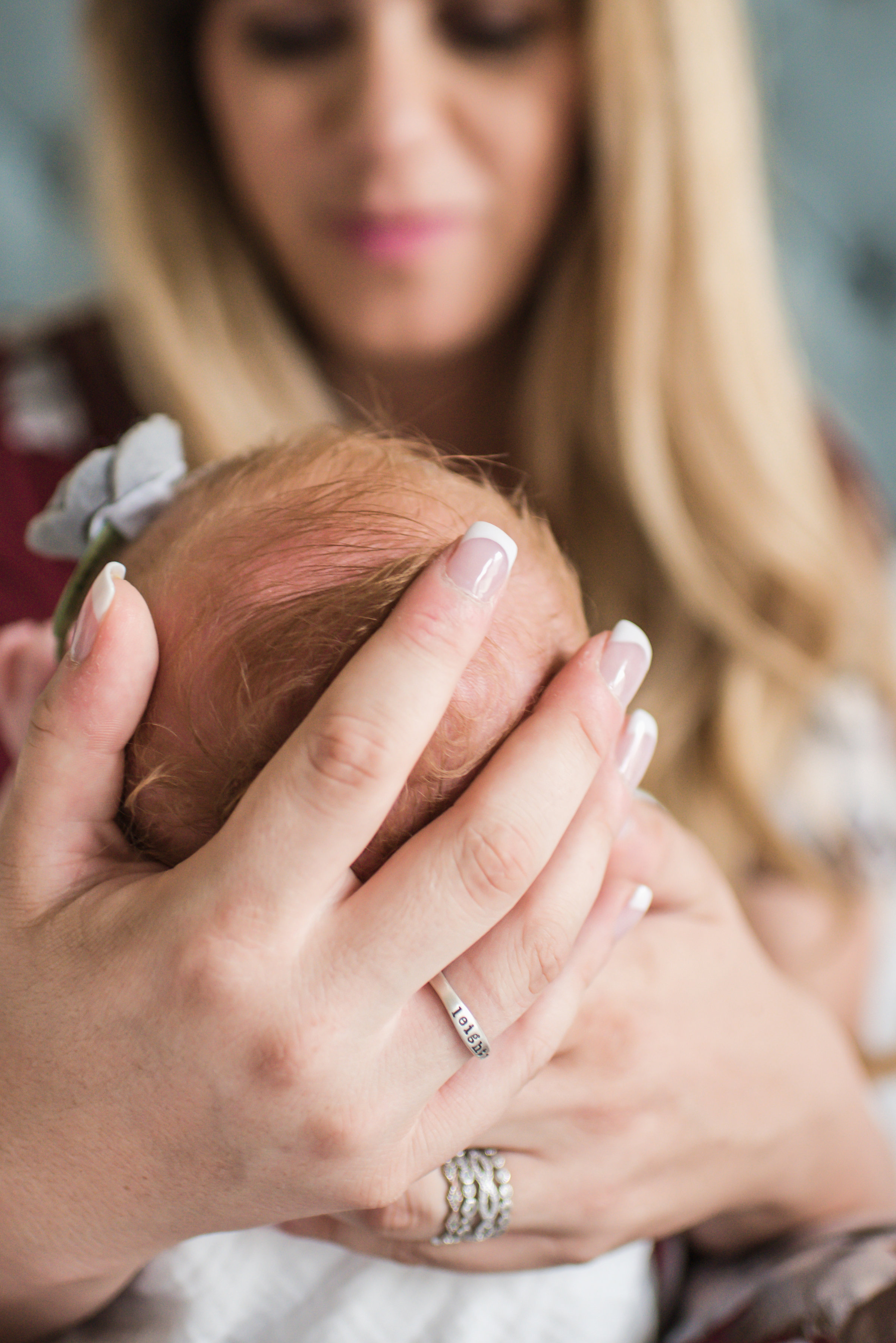 Learn more about MFGM at WebMD Parents  and in the infographic below!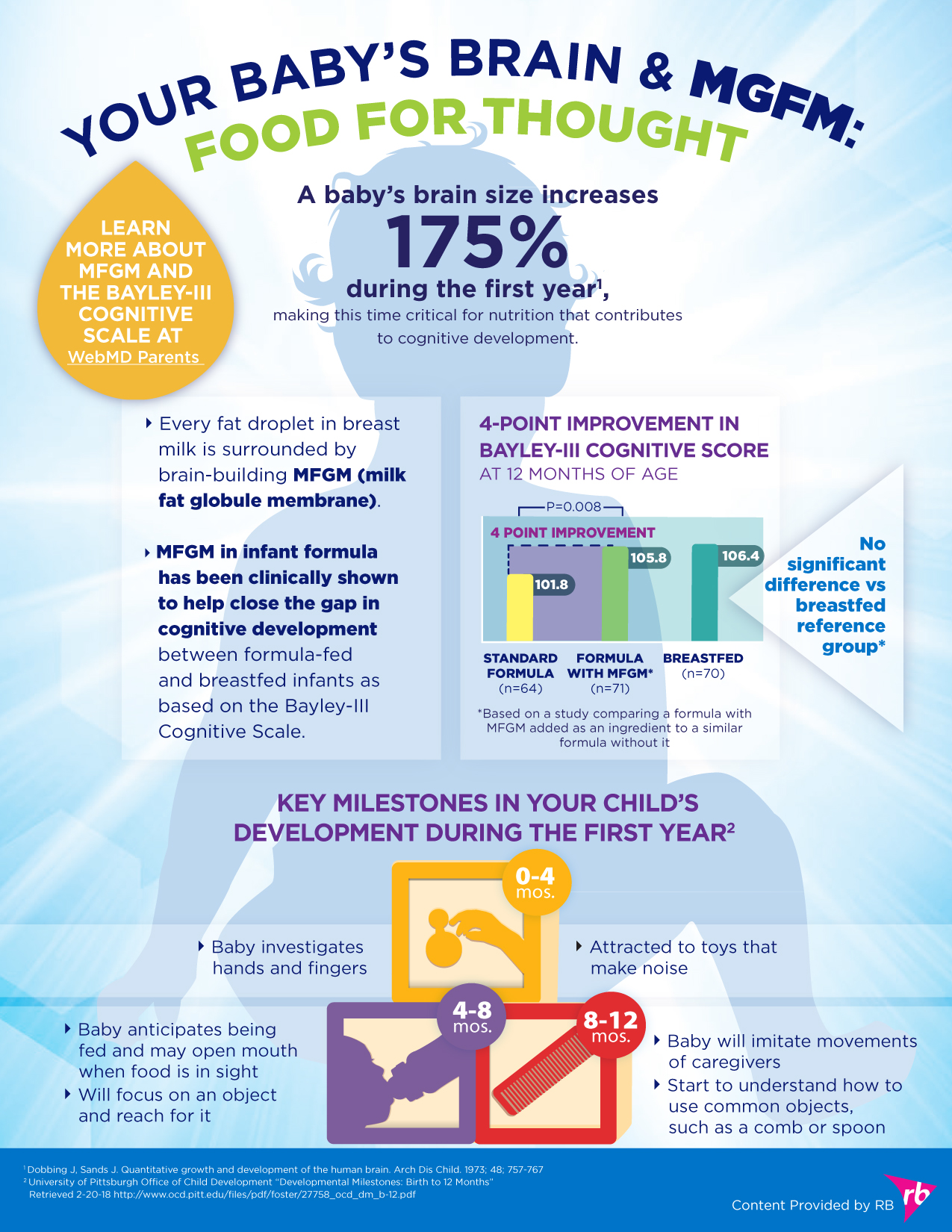 Key milestones in your child's Cognitive Development the first year:
1Dobbing J, Sands J. Quantitative growth and envelopment of the human brain. Arch Dis Child. 1973; 48; 757-767