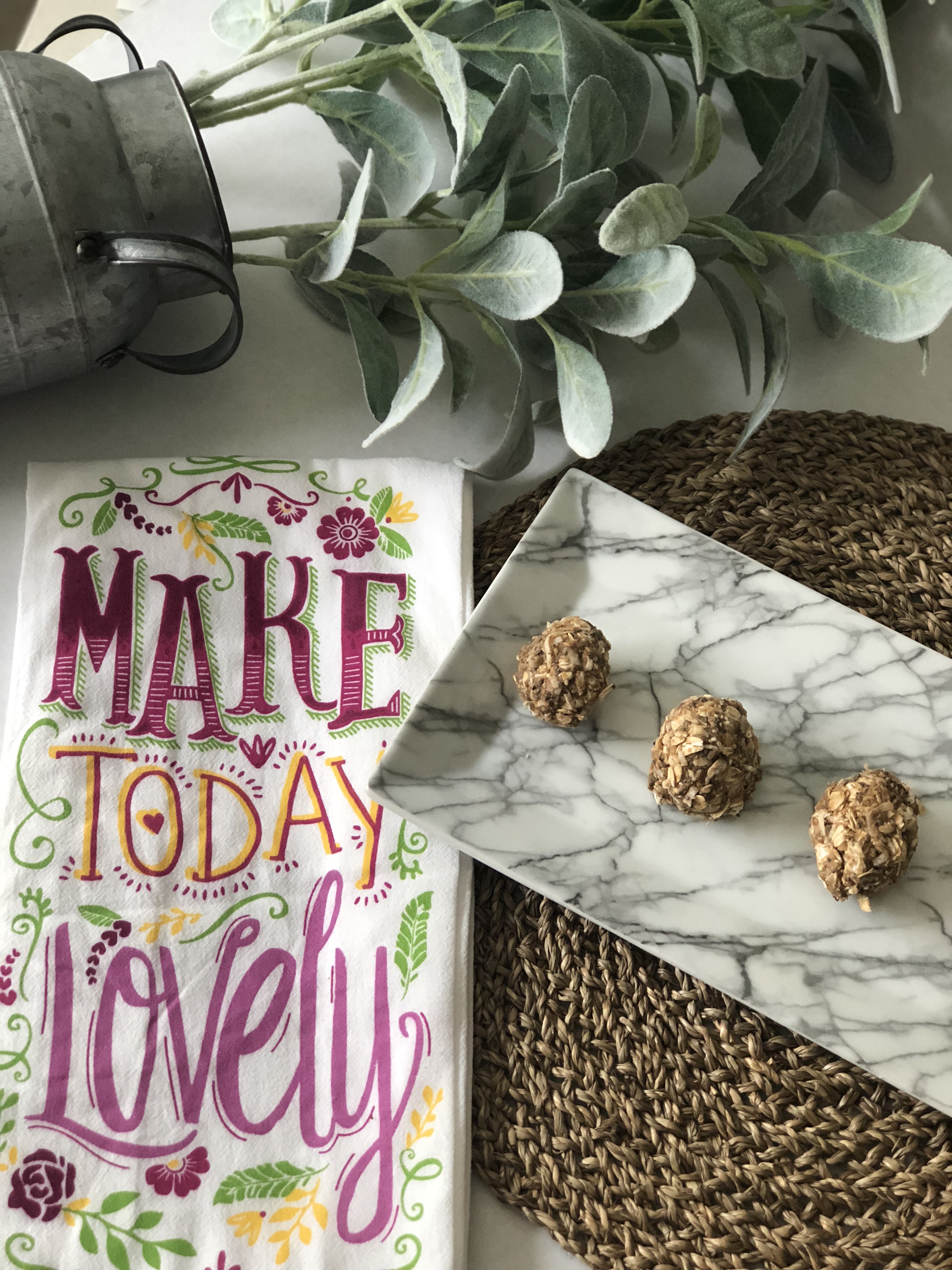 I saw a recipe for these amazing gluten-free balls the other day but one of the ingredients contained a lot of sugar.  I have tweaked it and made my own. These bites are
NO BAKE, GLUTEN-FREE, AND MADE WITH ALMOND BUTTER.
I've recently gone gluten-free and dairy-free for the past 4 weeks. This was a personal choice and a choice I am SO glad I made. The first few weeks were really hard! I feel better, feel more confident, and have actually lost pounds and inches! This snack is amazing!! It's super easy and quick to make! I am all about convenience and how quick something takes to make! If you're like me and want something healthy and fast you need to make this recipe!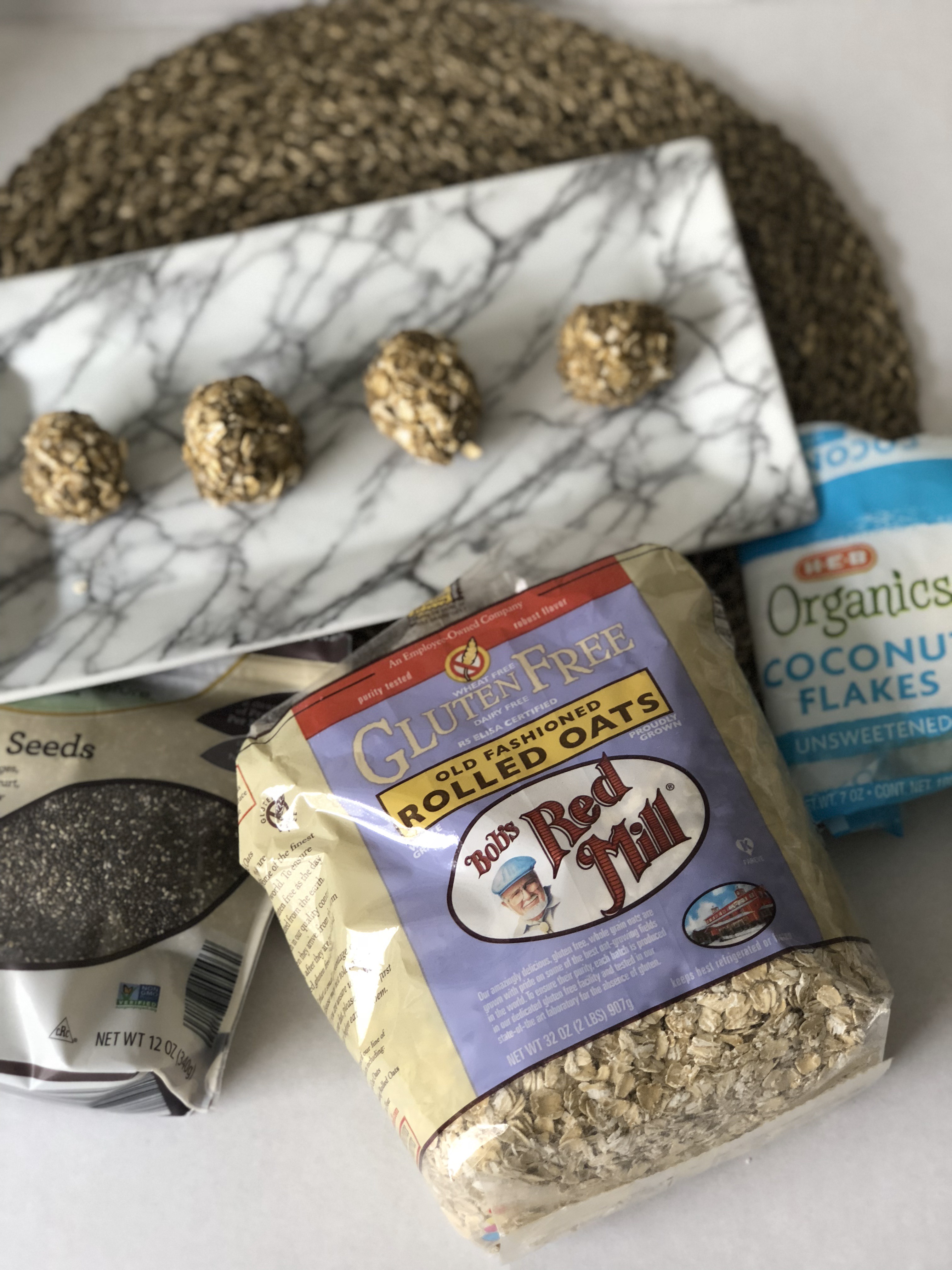 I was in shock at how easy this recipe was, how many minimal ingredients there were, and how amazing they tasted!
Here's what you'll need:
1 cup gluten free rolled oats
1/4 cup of organic, gluten free shredded coconut flakes
1/2 cup of almond butter
1/3 cup of chia seeds
you could also add natural honey, walnuts, flax seeds, or gluten free vanilla for extra deliciousness. I don't though. 🙂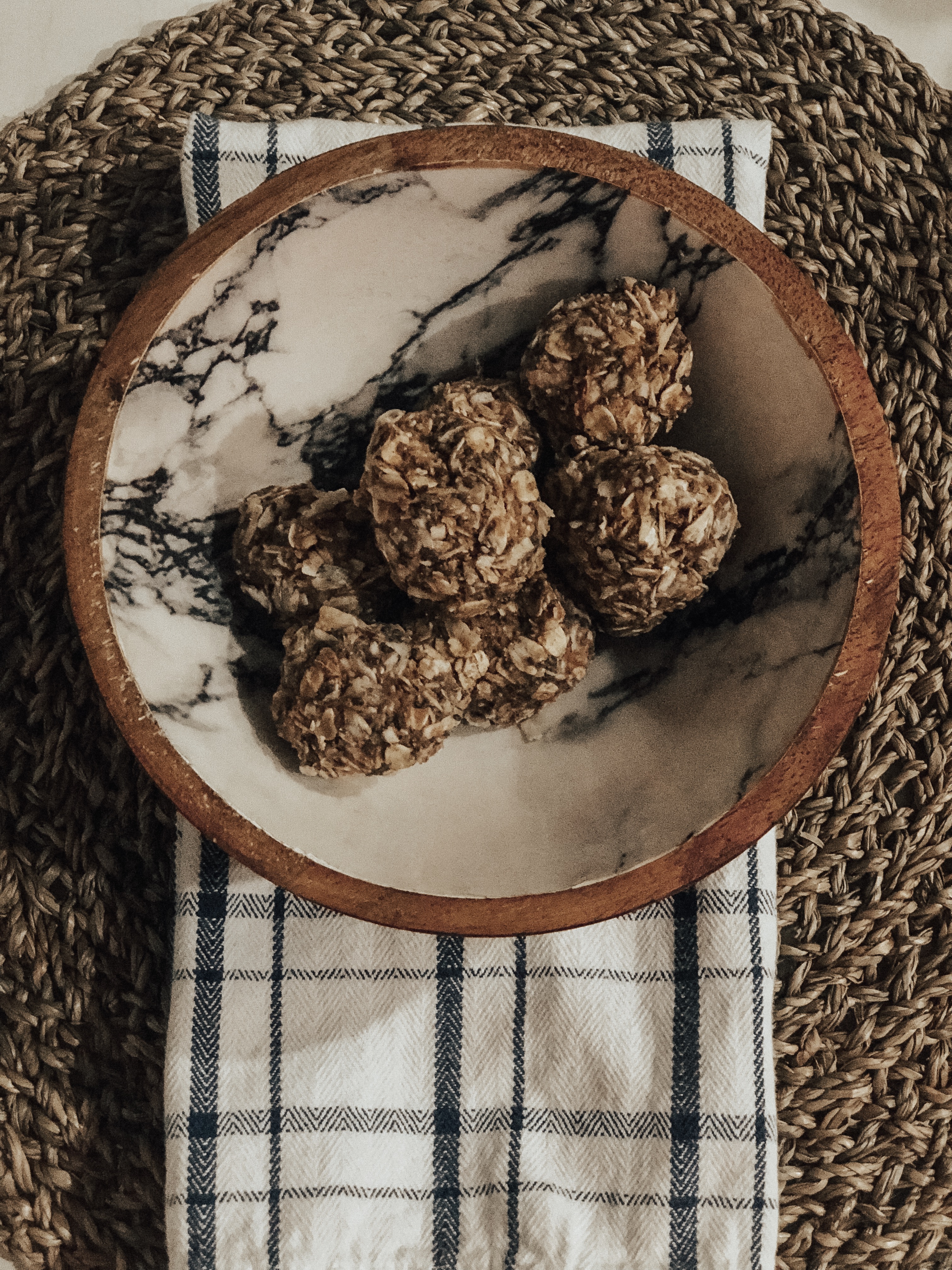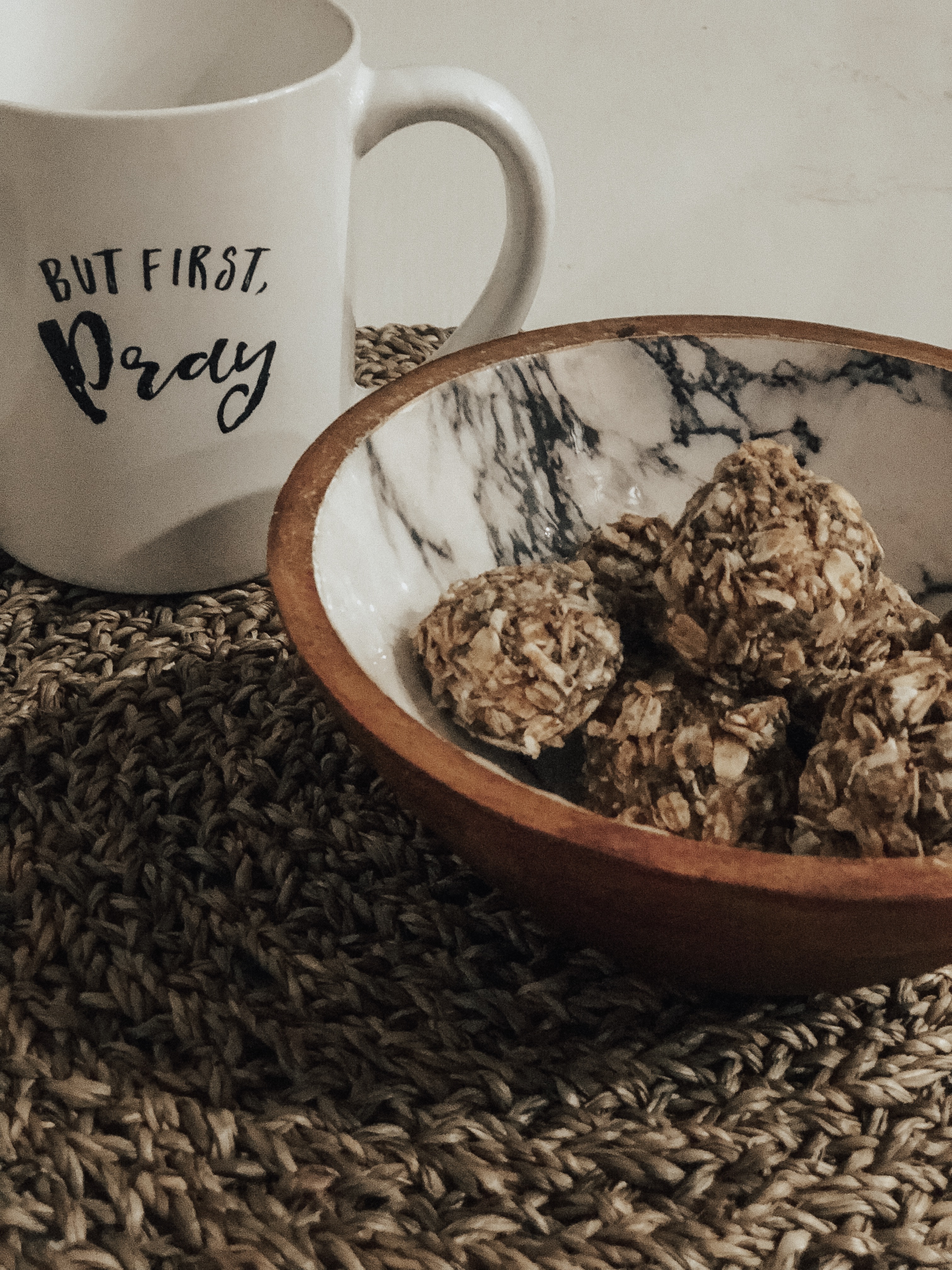 Here's a picture of the actual ingredients to make shopping easier!