This post is in partnership with Primo Water. All opinions and thoughts are my own.
We all know how important water is for our health, but it's not always clear which is the best option to choose. Yes, it's readily available but is it always safe? I'm sure, like me, you're seeing an uptick of news reports concerning tap water quality. It's a lot to figure out so I'm relieved that I have a solution for my family. I discovered that drinking Primo Water is not only safe, but also surprisingly affordable and convenient!

Primo provides a premium water that undergoes a 5-step purification process that includes reverse osmosis (eliminates the harmful stuff) and helps families reduce waste by reusing bottles instead of potentially adding them to landfills. We also have a dispenser in our home and I've learned that households with a water dispenser drink 25% more water as a result. I like that percentage! Oh, if you've been thinking of adding a water dispenser to your home, Primo has a sweet 20% code on their site, shipping is fast and free AND you'll get additional coupons for water with your purchase. Just sayin'
My two oldest kids are at that age where they want to do everything on their own. I love being able to instill responsibility in them and see them take charge! They love being able to get their own water from the dispenser in our kitchen. They also want to press all the buttons at the refill station! Including them in the process is important to me.
My kids are already drinking more water in just the past 2 weeks! And that's a really big deal because they don't normally choose water as much as I'd like them to.
Here's the easy part. There are numerous refilling stations all over Houston (you've seen the Glacier water stations, right?) Mamas, all you would have to do is pull up and use your coins, cash or a credit card and start refilling your bottle(s). First step: head to the FIND WATER on their website and check the self service refill water (outside) box, type in your zip code, and the numerous locations will pop up for you to see on the map. The outdoor refilling stations are my favorite because all you literally have to do is pull up, insert your money, grab your fresh water and check the healthy hydration box for your family! No need to get your kids out to do this!
With Summer around the corner let's make sure our kids are getting plenty of water to keep them properly hydrated!
With the average price to refill your own water bottles at ONLY .35 cents/gallon, why wouldn't you want to provide great tasting premium water for family?
Ready to try Primo Self-Service Refill Water for yourself? Like free stuff? If you answered, "Of course!" to both of those questions, fill out this form to get a FREE $5 refill gift card for use at any Primo or Glacier outdoor refill station!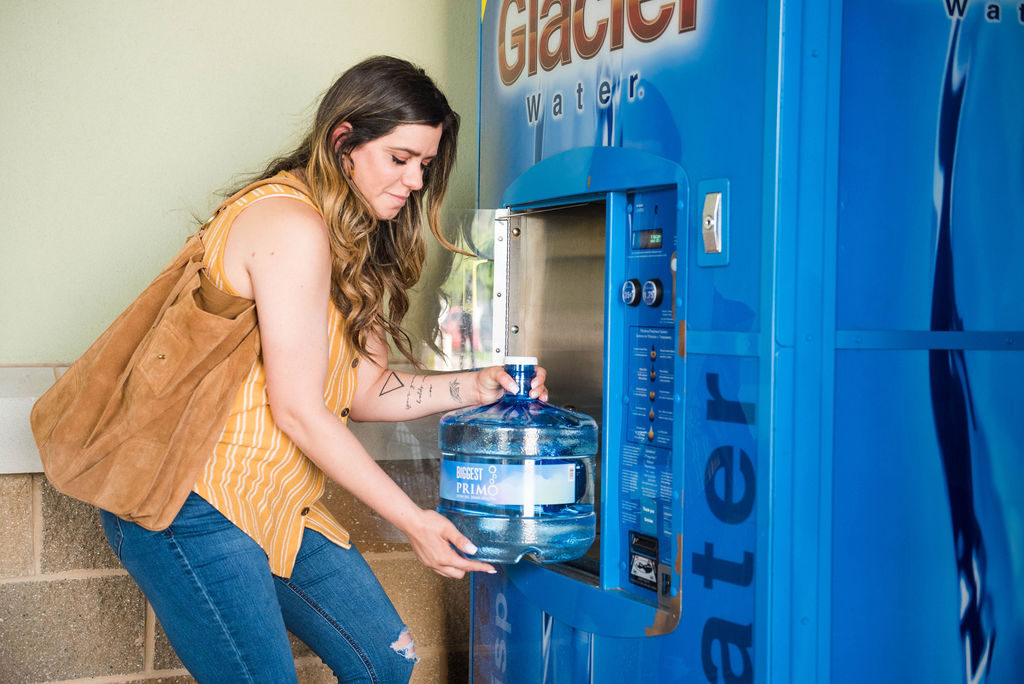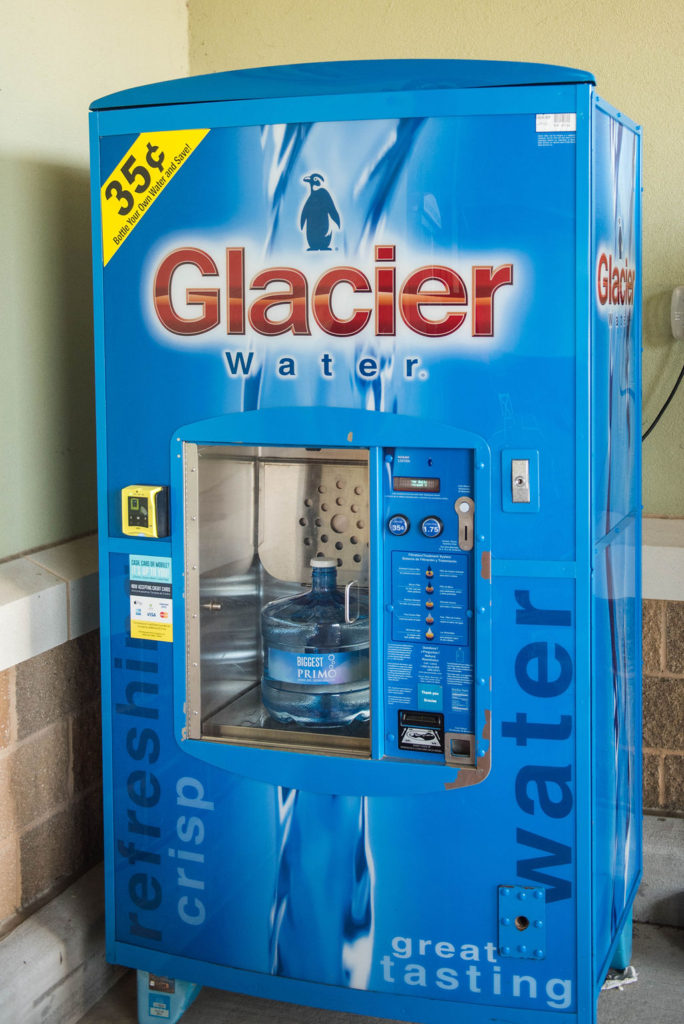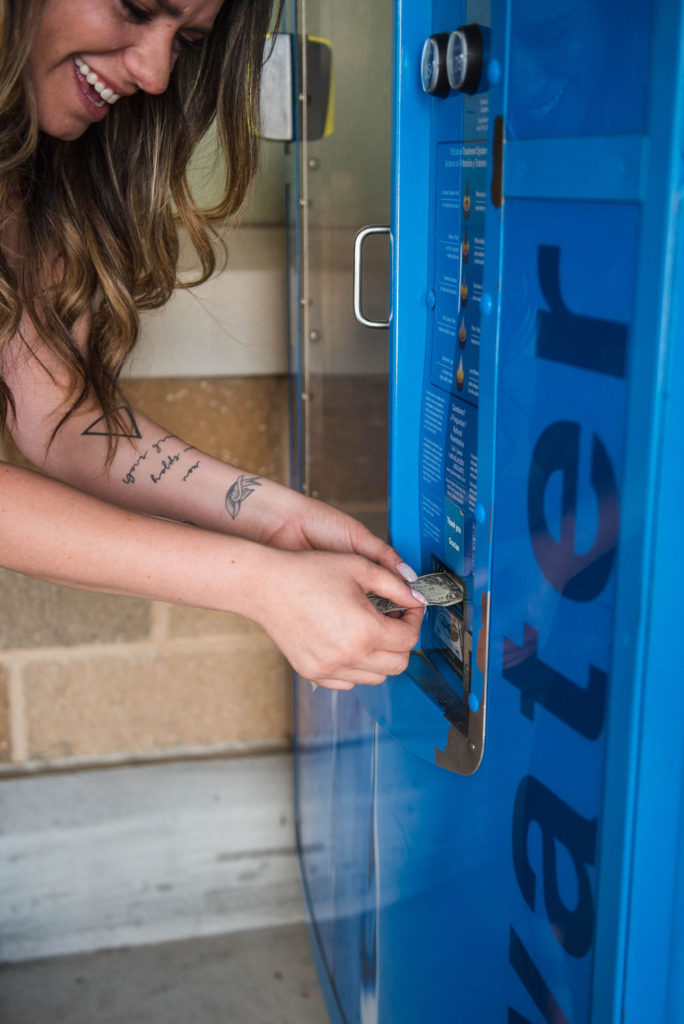 Paying for your water is simple. You just enter your cash or credit card and then click on how many gallons you'd like!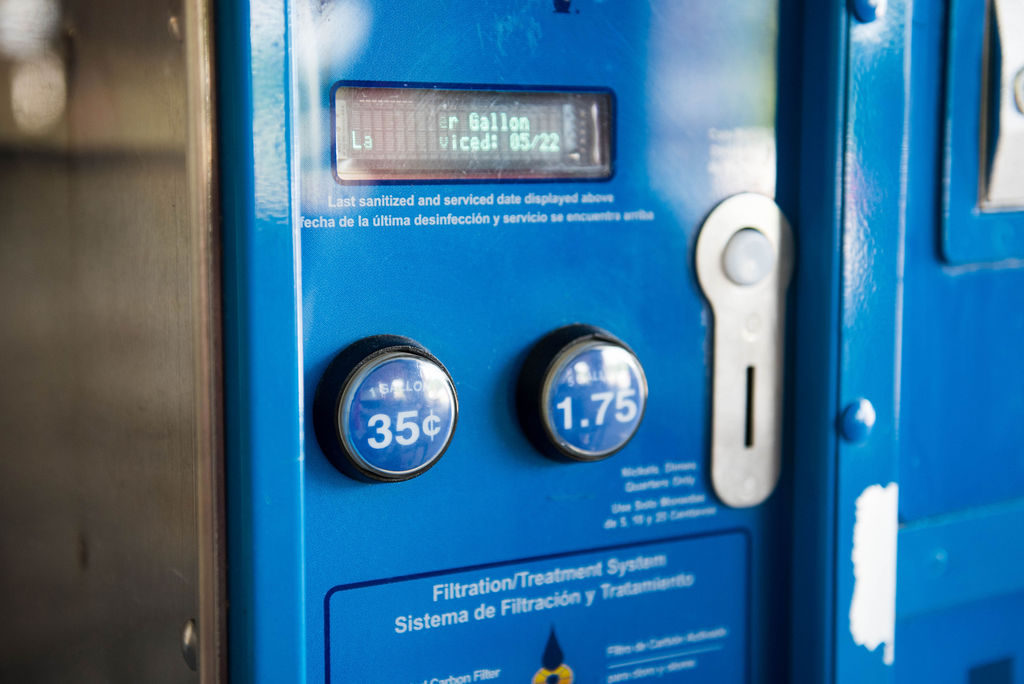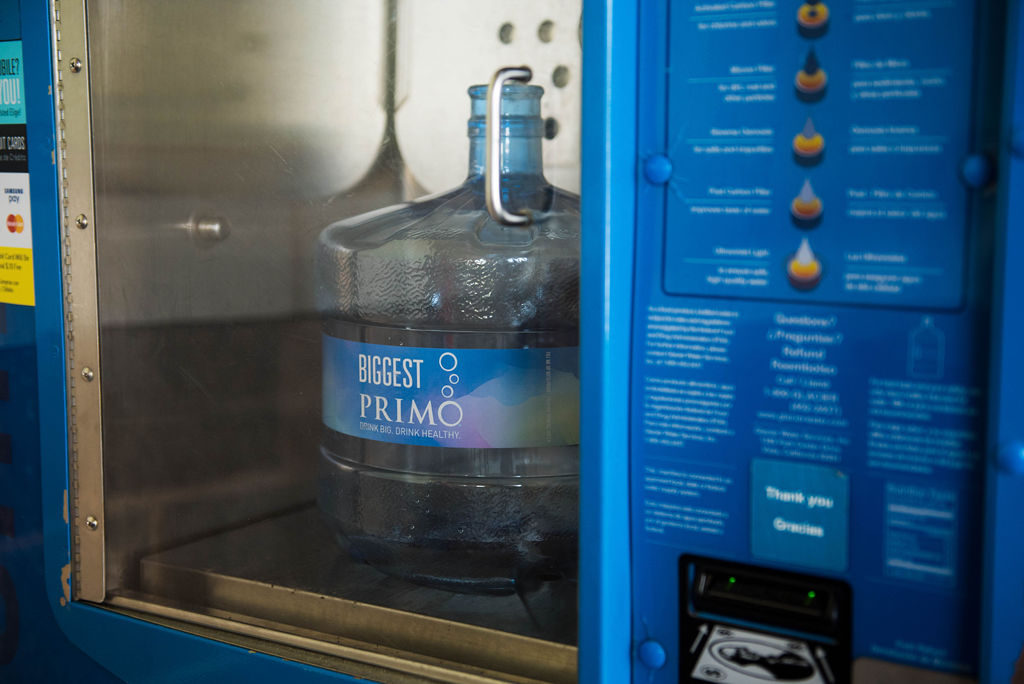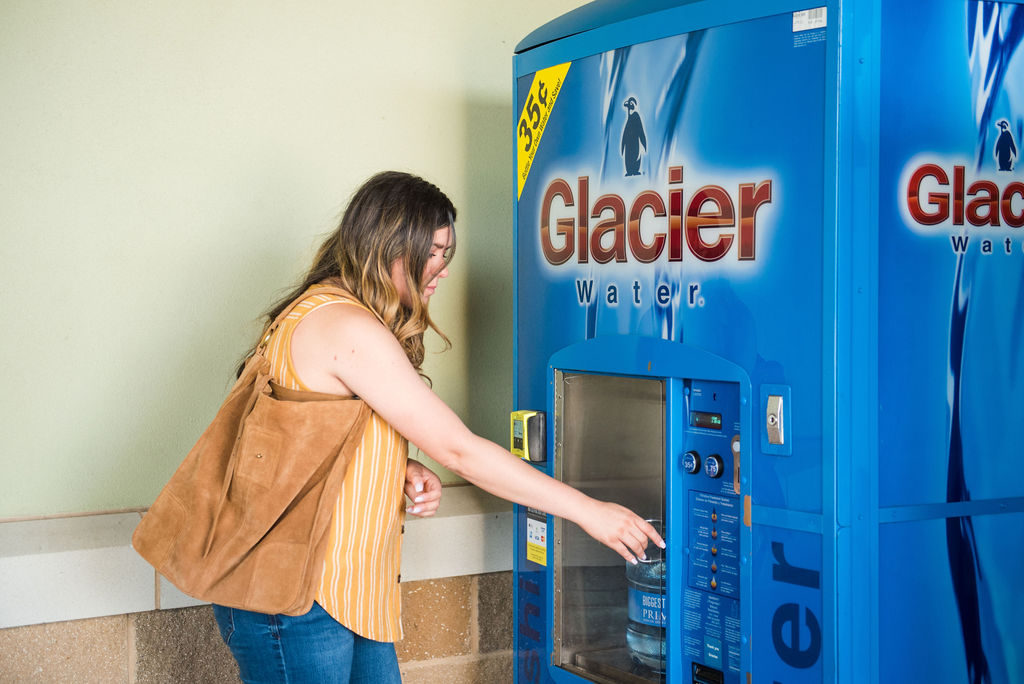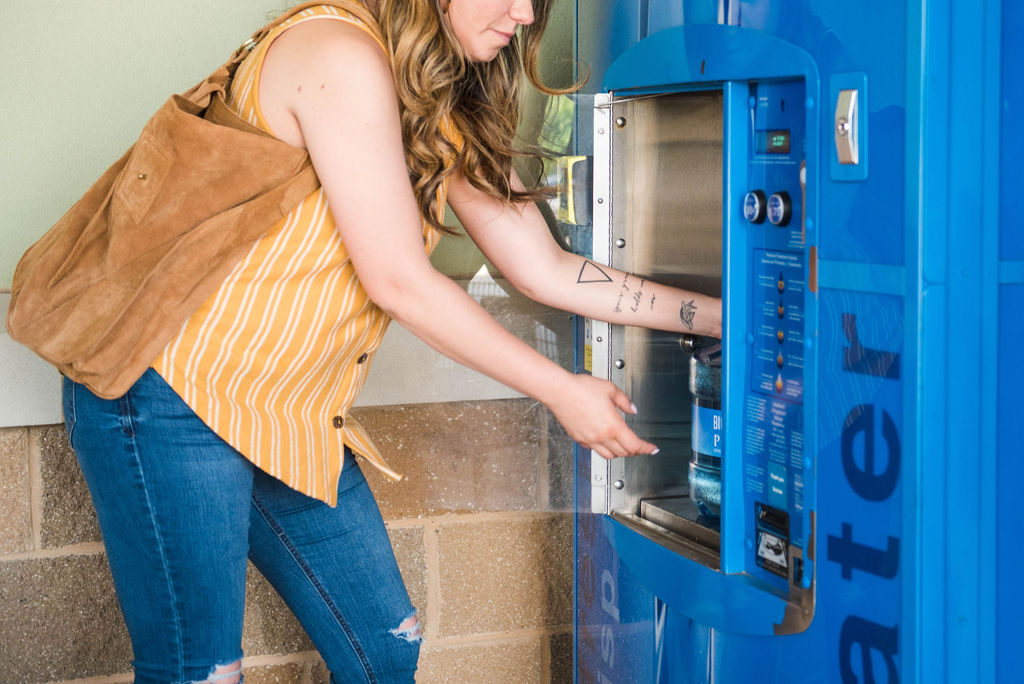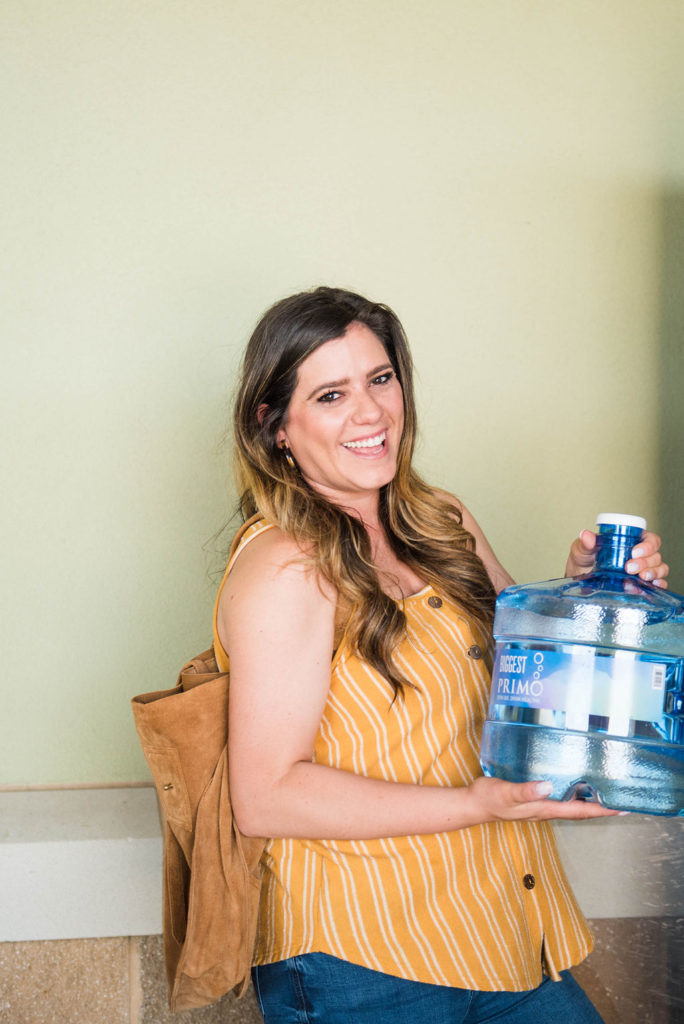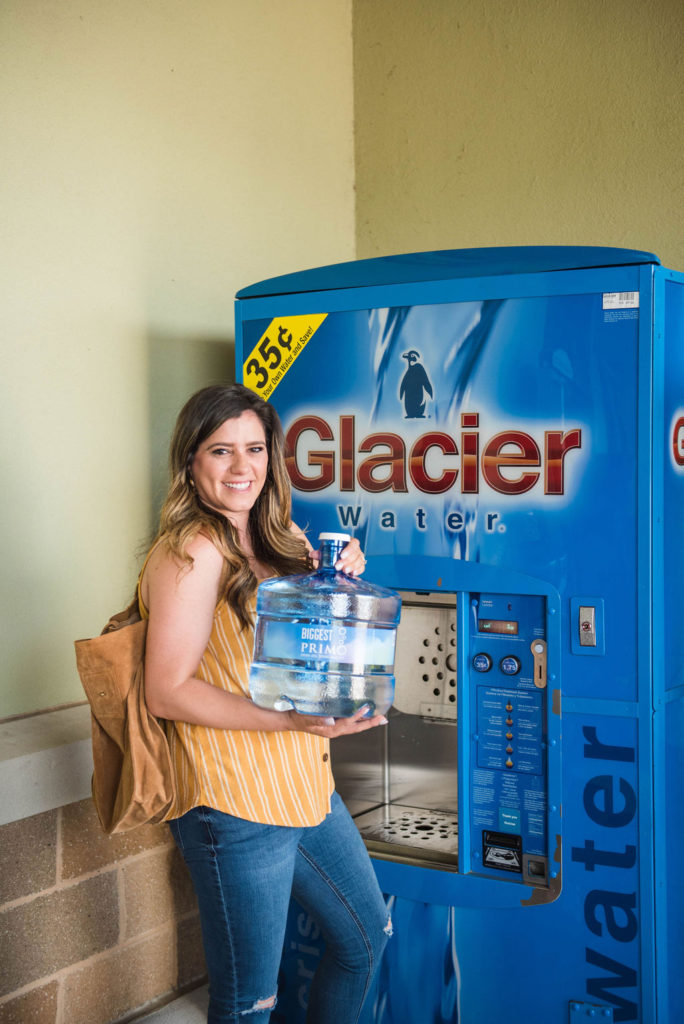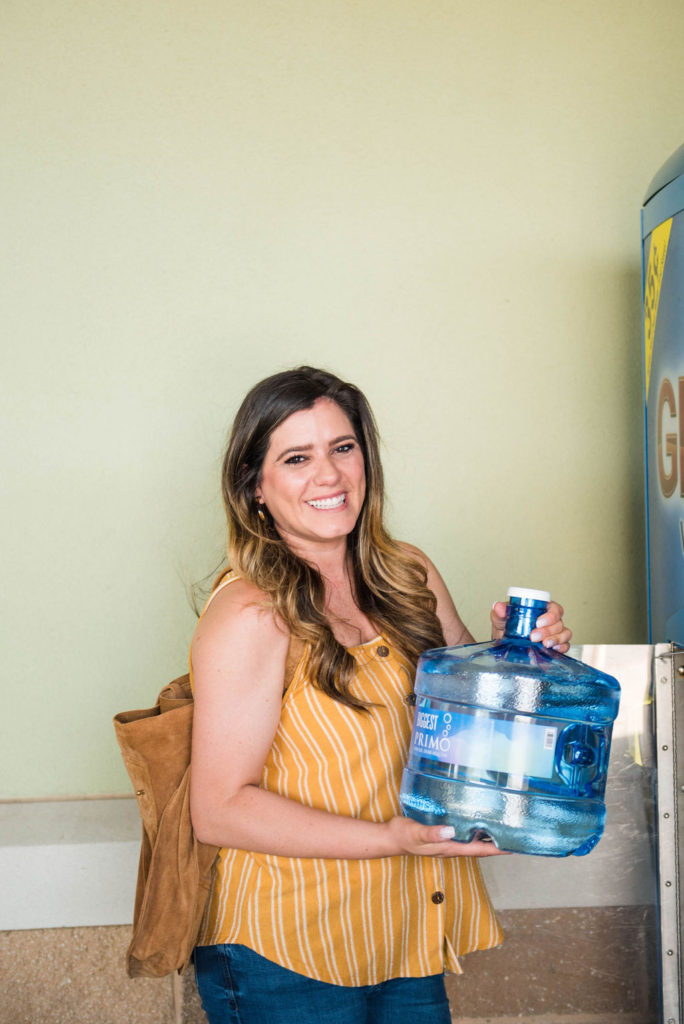 Another thing I love about the refilling stations is that you can access Primo water 24 hours a day since it's located outside! You can get your refill bottles here and non-spill caps here.
I am ready to take home healthy water for my family!
Photos taken by Studio 154 Photography.